Diving That Counts
Destination: Fiji's Bligh Waters
Trip Date:
May 12th - May 19th, 2015 -
Comments
Author: Joshua & Amanda
Welcome Back: Christy, Janet, Lillian & Sue
For the second trip in a row, we hosted a group representing REEF (Reef Environmental Education Foundation), an organization that maintains an extensive database of fish populations from around the world. This group descended into the waters of Fiji to count as many fish as possible, adding to the statistics, which are still lacking in this region. This week, group leader Christy was joined by her husband, Brice, someone who knows a thing or two about counting fish – he is a professor of wildlife population statistics and analysis at Scripps. Janet and Lillian also stayed on from the last trip… they just couldn't get enough! Joining an otherwise all-American group were a couple of transplants to Canada, Bill originally from Egypt and David from the UK.
As we weren't able to do our checkout dive in the normal spot, we explored Bekana Point, which is very close to Lautoka Harbour. Admittedly, it wasn't a great dive site (15' viz and not a lot of life), nonetheless, we managed to find some interesting juveniles: many spotted sweetlips, mimic filefish and blackspotted sea cucumber, which mimics a nudibranch.
For our first full day of diving, we hit Vuya Reef, an area our guests had not been to last week. It was an auspicious event when we awoke to the sight of a sizeable pod of common dolphins right next to the boat. Although NAI'A means "dolphin" in Hawaiian, we don't see them often in Fiji, but the area around Cat's Meow is popular among marine mammals. Our already very respectful divers had a very stark reminder of why not to touch the reef when, on our first dive at Cat's Meow, we found a 1.5" scorpionfish blending in on the reef. Don't let the size fool you; its sting as just as bad as an adult's! Meanwhile, Big Mo found a shortnose pipefish at Nasi Yalodina and, later, the mysterious cockatoo waspfish, which looks remarkably like a decaying leaf. In the afternoon, Amanda led fish geeks Christy, Lillian and Janet into the depths of UndeNAI'Able Pinnacle to find the Luzon's anthias and the red-margin wrasse.
In the interest of spoiling our divers rotten, we dived the Namena Marine Reserve on Day 3. For those among the group just learning to identify Fiji's fish, the diving here would prove to be an extreme challenge, as it is home to more than 1000 species. Divers on 2 Thumbs Up found one of the rarest and shiest, the diminutive whitecap shrimp goby. This fish is so small that its partner shrimp bulldozed it out of the way while excavating their burrow!
But things really came to a climax on the following dive at Grand Central Station. Captain Johnathan led his group into the blue off the deep drop. Circling below the group were 30+ scalloped hammerhead sharks! While we occasionally sea these odd-looking sharks there, it is extremely rare to see them schooling there, much less such a large group. The divers came back absolutely buzzing. Closer to Kansas, Marta and Paul saw a tawny nurse shark, a variety rarely seen in this area and most of the group got to see the pygmy seahorses.
But wait, there's more! Joshua led a group of divers on Mushrooms II for a dusk dive where he spotted a large male Morrison's dragonet courting a pair of smaller females. Knowing that they mate right after sunset, he demanded that Carlos and Allison stick around for a peep show. Skillfully they hovered above the reef and illuminated their red colored lights so as not to disturb their behavior. The male strutted in front of the females, shaking its tail and erecting a gorgeous dorsal fin. The larger female was unimpressed, but the male was undeterred; he was interested in the petite one anyway! The three of us waited for about 15 minutes as the male threw everything he had into the elaborate courtship, his face becoming flush with colors never seen outside of this event. Finally, the moment we had been waiting for… the male successfully seduced the smaller female and the two floated up above the reef, shoulder to shoulder, remaining suspended for several seconds before darting back to the reef. Getting into the moment, on the skiff ride back, Joshua serenaded the guests with his own version of Marvin Gaye's inspirational song, "Let's Get it On". Carlos and Allison's photos made the trip for them; they will appear soon at 100fishid.com.
We hosted our weekly kava party that night. Among the highlights were the entire group of guests singing the theme song from the last trip, Jonathan and Janna's "If I Knew My Fish". Caught up in the spirit of the Fijian music, Sue and Trina got up and danced, their twisting and swaying carrying them into the salon where there was more space.
Early in the trip, Greg had suffered from ear troubles and was afraid he would have to miss out on diving for the rest of the week. Determined to get him back in the water, Joshua managed to teach him an important and difficult skill, how to equalize without pinching ones nose. Greg figured it out and along with a helping hand from our old friends Sudafed and Ibuprofen, was able to dive alongside the rest of us throughout the rest of the week!
On Day 4 we dived off the island of Makogai, an area of vibrant reef known for its diversity of fish and macro critters. We found leaf scorpionfish at both Becky's Reef and Rick's Rocks, where Rosie celebrated her 100th dive. It was here that a very startled hawksbill sea turtle surprised us all by darting and weaving between us in a frantic attempt to avoid our bubbles. Bill was the only taker on the night dive, so the rest of the group missed out on a variety of oddball creatures like the giant white spotted hermit crab, a hungry white tip reef shark, a translucent white sole (not found in the fish book) and larval mantis shrimp.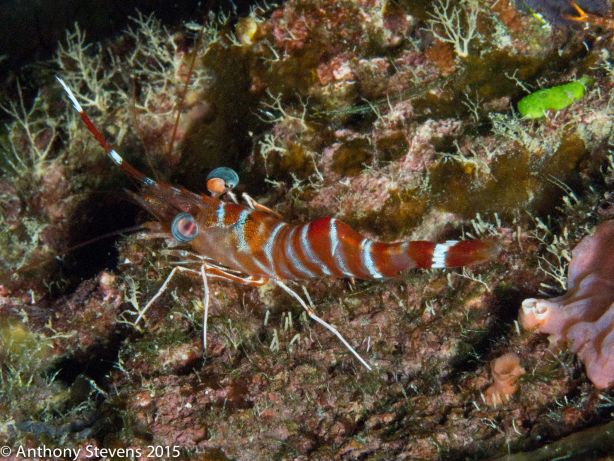 Candy cane - by Anthony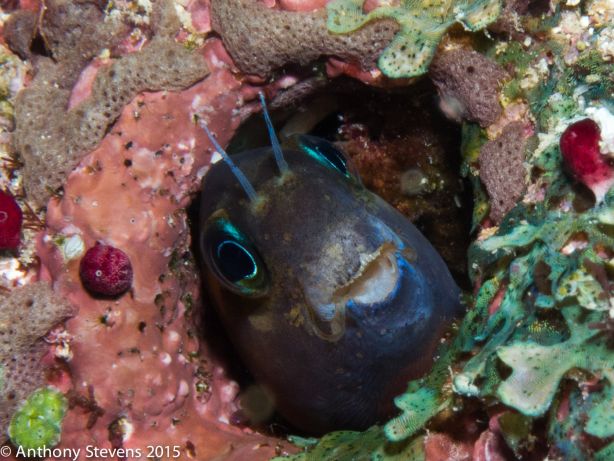 Pucker up - by Anthony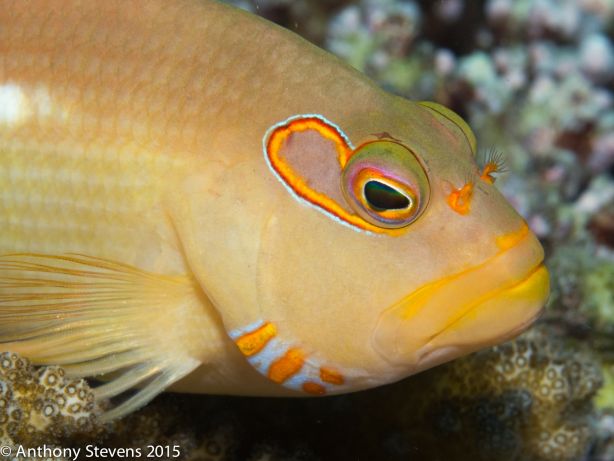 Arc of an angel - by Anthony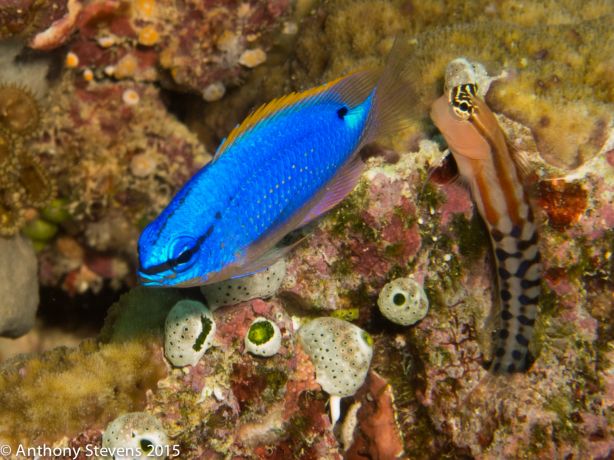 Friends at last - by Anthony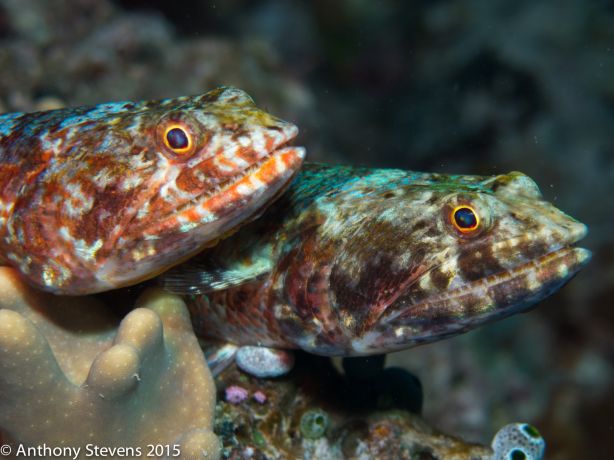 Double trouble - by Anthony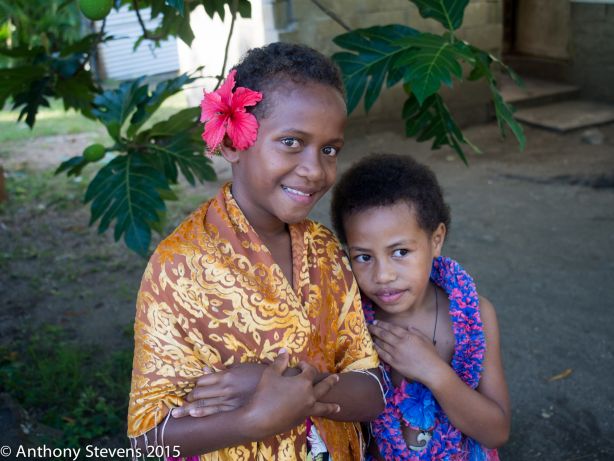 Sweet home - by Anthony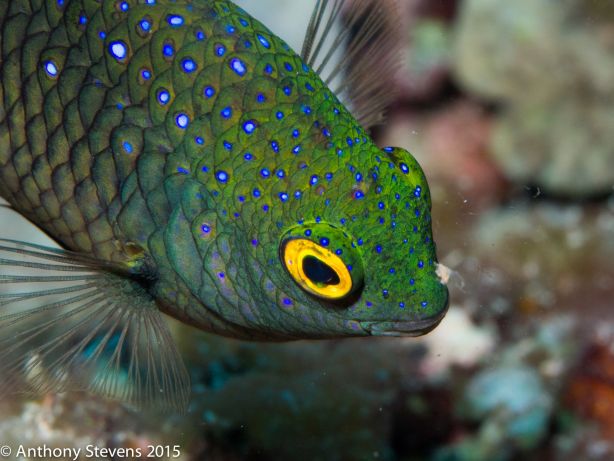 Bejeweled - by Anthony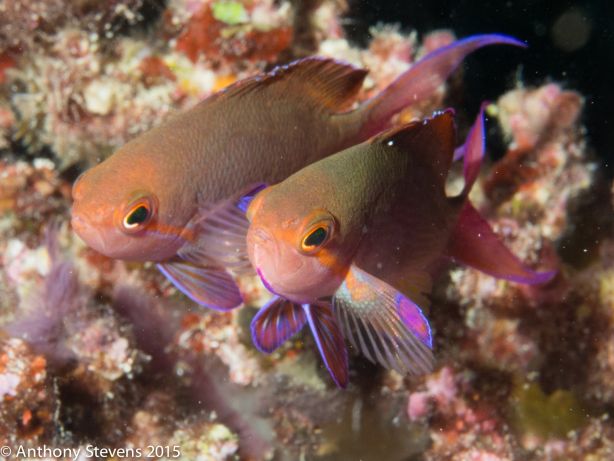 Side by side - by Anthony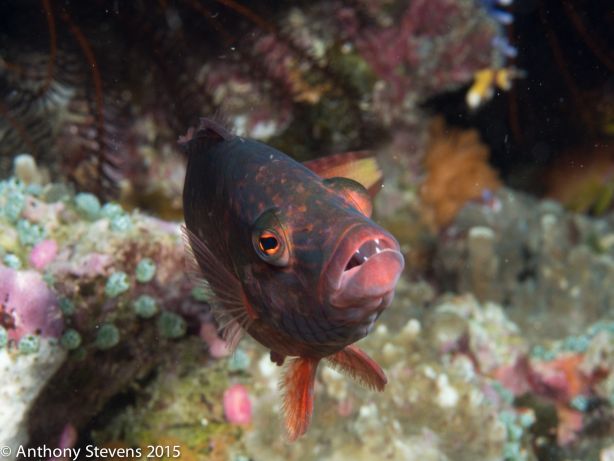 You want a piece of me? - by Anthony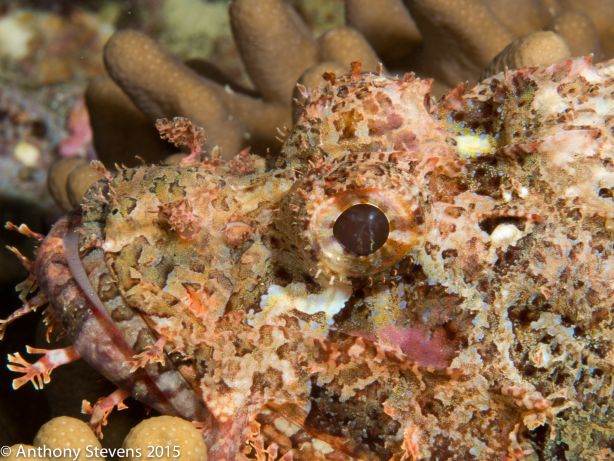 Count to 10, I'll hide - by Anthony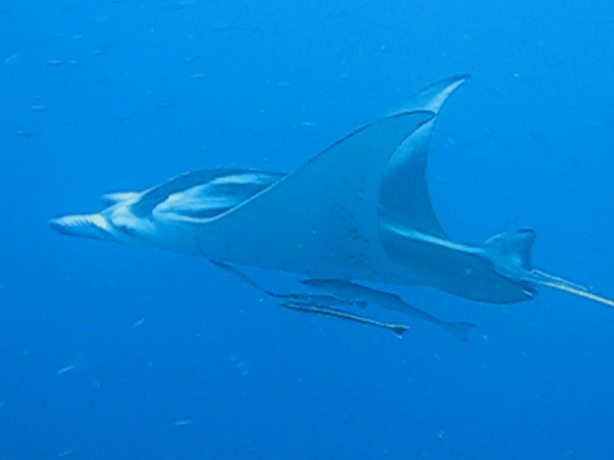 Taking flight - by Bill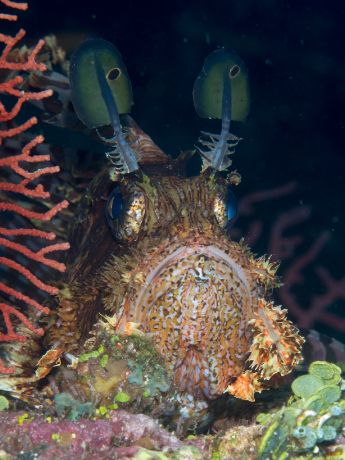 Nice kisser - by Rosie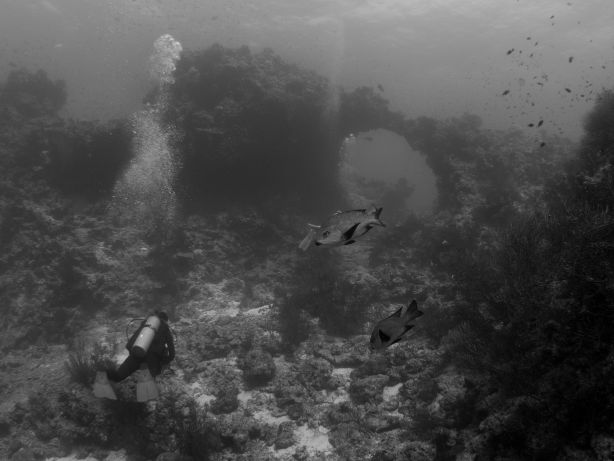 The Arch - by Rosie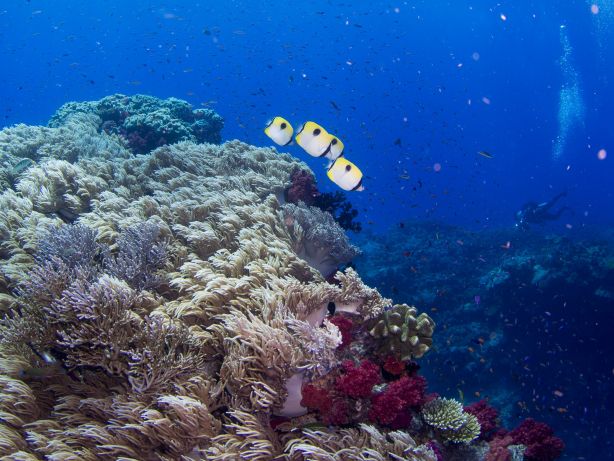 Follow the Yellow Brick Road - by Rosie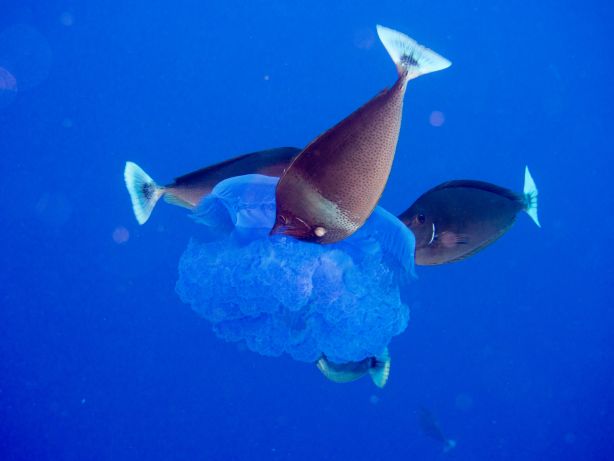 Nibble nibble - by Rosie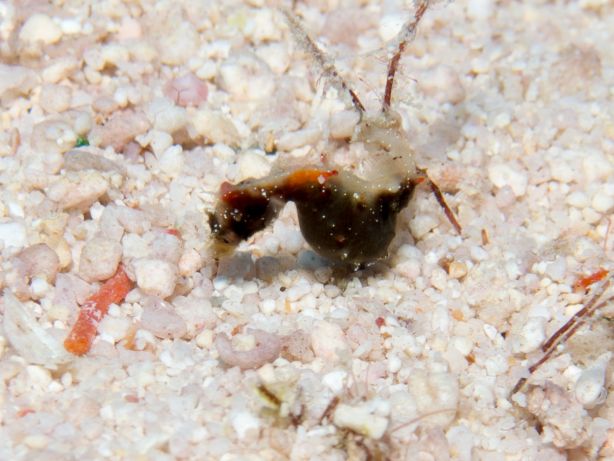 Tiny tot - by Rosie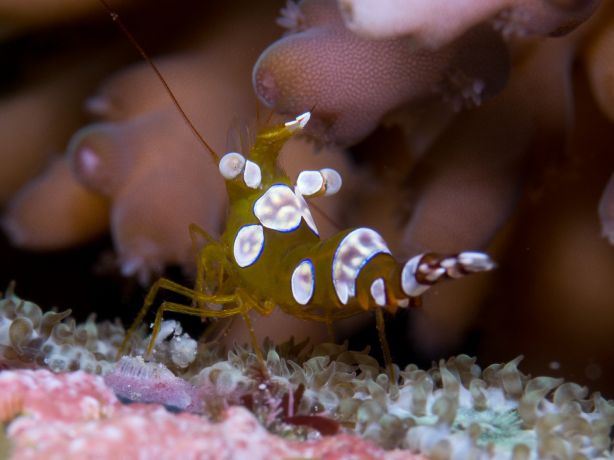 Shake your booty - by Rosie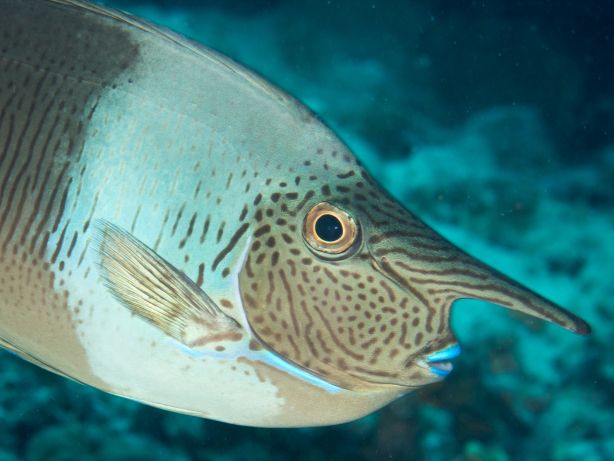 By a nose - by Rosie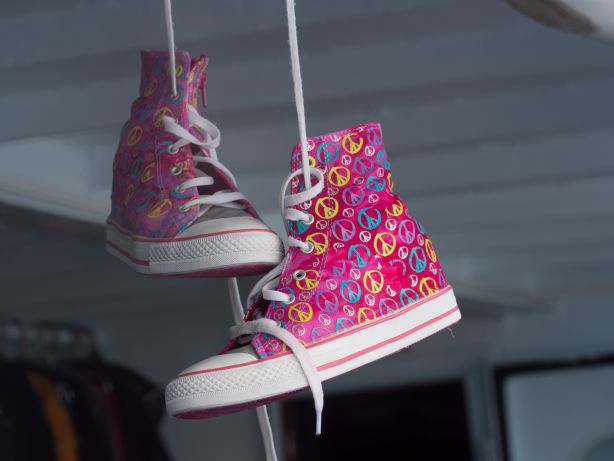 For my homies - by Rosie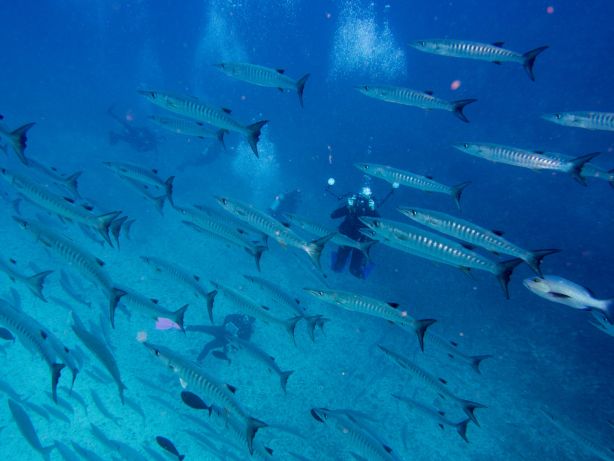 In the thick of it - by Rosie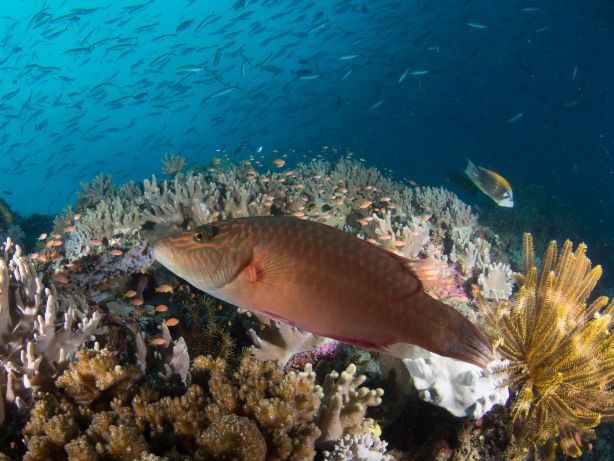 My territory - by Rosie
The excitement of our underwater adventures continued the following day as we visited the famed Nigali Passage near Gau Island. For the fourth charter in a row, it took the current in the passage four hours to change rather than the usual three, but we are reluctant to schedule the dives for then, lest it suddenly changes back and we miss our break. By the time we jumped in, the visibility was great and the current hauled us swiftly towards the Bleachers. The shark count in the Passage was below average, but we had an unusually high number of close passes – including some right over our heads – so we all got to see these sleek predators very close.
That afternoon, we visited the village of Somosomo, where the kids were still on school holiday so there was no shortage of energy among the villagers. Our guests, for their part, weren't too shabby either. During the women's dance, Vickie, Lillian and Marta (who killed it, by the way!) got up and shook their booties with the lovely ladies of Somosomo. It takes guts (or maybe total absence of fear) to get up and do a choreographed dance in front of an audience… especially when you don't know the steps, but that didn't slow these ladies down!
That night we set sail for a day of diving at Wakaya Island, where our luck would continue to build. Well, everybody's luck but Kenny's. His computer had mysteriously failed on him during a dive a couple days prior. Now, just before back rolling into Lion's Den, his alternate air source blew. I mean, the hose snapped off at the base! His sweet wife Vickie selflessly sacrificed her regulator – and her dive – to allow Kenny to dive. Of course, we received word from the skiff via radio that his hose had blown and were ready on the stern platform with another hose before Vickie even returned and the skiff driver could have totally dropped her right on top of the group, but she decided to give it a miss anyway.
Let us tell you about the dives! Wakaya is famous for its hammerhead sharks and manta rays. Of course, if you don't see these majestic creatures, the diversity of life at these dive sites is off the charts, so you are sure to enjoy yourself regardless. Our luck, however, was unreal on this charter and we saw mantas and hammerheads on nearly every dive, including some close, slow passes. Bill captured a video of a couple minutes of a manta that seemed just as interested in us as we were of it. In addition, we found all of the bizarre critters that call Wakaya home: shortnose pipefish, leaf scorpionfish, winged pipefish, juvenile blue ribbon eel, the decorated and Helfrich's dartfish and, on the dusk dive, the NAI'A pipefish and a baby octopus. Are you serious?! Hey, that's just the shortlist. What a birthday gift for Rosie!
Our guests said goodbye that evening to Bill, who we saw off at the ungodly hour of 4am the next morning. Overnight, the winds had picked up and were now gusting at 30 knots, preventing us from venturing into the exposed waters of Vatu-i-Ra. Instead, we elected to dive Nananu-i-Ra, an area known for soaring pinnacles, interesting macro life and dense schools of fusiliers attracting silvery predators. On the way out to Pinnacles, skiff driver Moji and divemaster Big Mo spotted a submerged reef not found on our GPS. Big Mo scoped it out and reported that the group should do an exploratory dive there. The divers came back raving of a new dive site they dubbed "Labyrinth", a location replete with a myriad of pinnacles covered with colorful soft coral and plenty of fish. Well, that's one to keep on the back burner for the next time winds and waves force us out of Bligh Water. On this day, Marta and Paul celebrated their anniversary together, both underwater and following dinner with delicious cake.
Soon, the tallies from 17 days of REEF surveys will be posted on their website reef.org. Be sure to visit the site, become a member and check out their results. We certainly learned a great deal from this group and we look forward to the next time they come back and add to the fish database of an area sorely lacking in population studies. In the meantime, we'll just keep observing the fascinating underwater life of Fiji and reporting through our Divemaster Diary.
"There is no better crew on any boat on any ocean! Love the long dives - lots of fish to count..."   Janet
"Thank you NAI'A for caring for us like we were your family. You spoiled and pampered us and have made for fond memories. Each of you set the standard high with your service. Your warm smiles, professionalism and attentiveness made for the "best" dive trip ever"                                                                                        
Vickie and Kenny
"To the crew of NAI'A, a warm thank you for the personal attention and terrific diving! Best crew on a liveaboard we've expereinced in our many years of diving"
Allison and Carlos
Our Guests...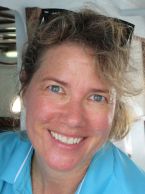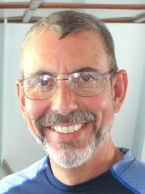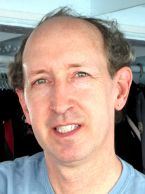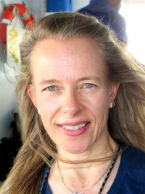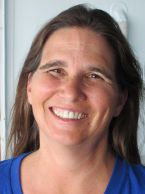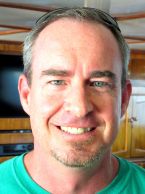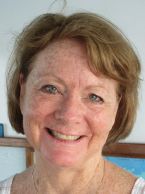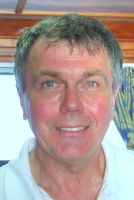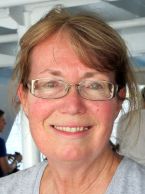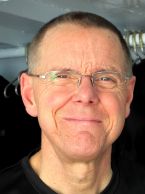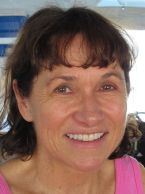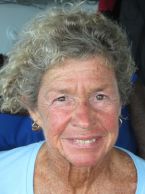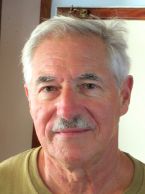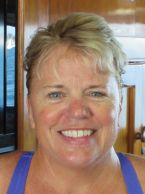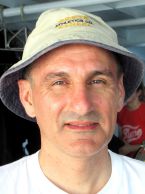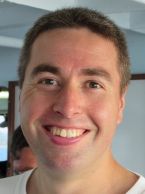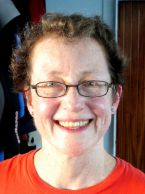 Comments
"Thank you to everyone on NAI'A who makes NAI'A what it is – an exceptional operation and a gateway to underwater wonders. What a fantastic crew! Thanks for an incredible life experience!"