Diving in Fiji!
Destination: Bligh Waters, Lomoviti Group & Namena Marine Reserve
Trip Date:
Apr 16th - Apr 26th, 2011 -
Comments
Author: Sam Campbell
Welcome Back: Jamie & Peter, Susan W. & Helen S.
Another great reef adventure!!. Excellent diving, good company & critters galore made it one to remember!.
Susan loved the last trip sooo much she decided to stay on for one more!! Helen used to be a cruise director aboard Nai'a & returned to continue monitoring the health of Fiji's best reefs & collect her temperature logger data. Whilst working hard and laying transects at Wakaya Helen had an incredible Hammerhead encounter - not fair! - the rest of us were at 90ft looking into the blue, Helen was at 30ft studying the hard coral garden when he showed up. Still she managed to get a couple of great head shots & i'm sure she will remember the time a large Hammerhead cruised along her transect!!!.
From Pygmy Seahorse's to large Hammerheads this trip had it all. With all the great photographers aboard to capture those magic moments!!!
Check out the slide show below!!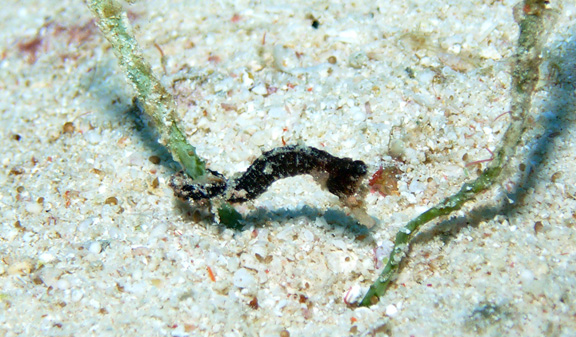 Pipehorse Fish taken by Susan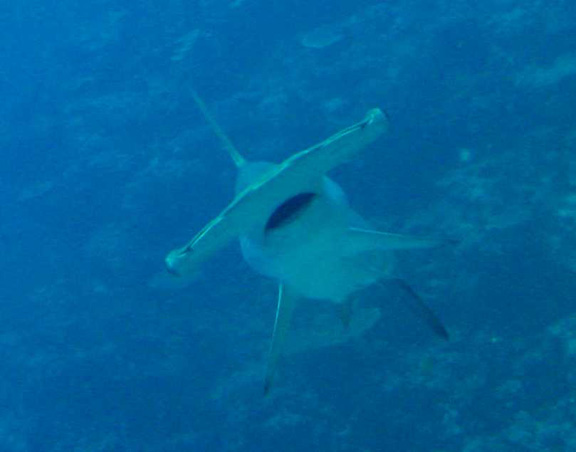 Helen gets up close with a hammerhead whilst running a transect!!!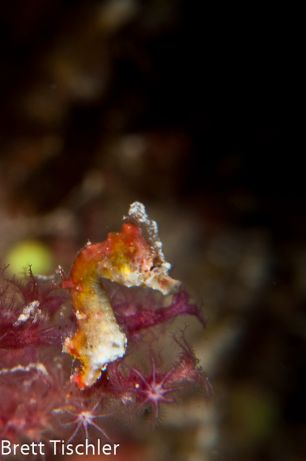 Pontohi Pygmy Seahorse poses for Brett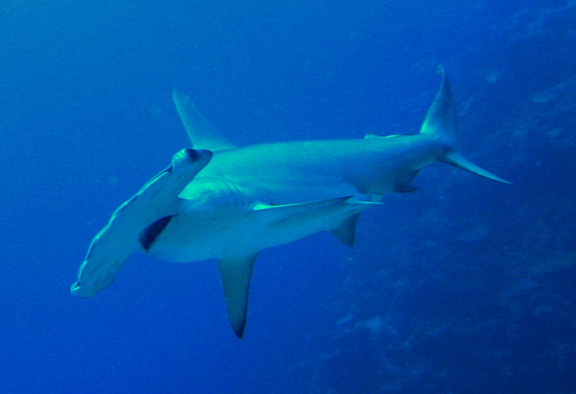 Helen gets great Hammerhead photos.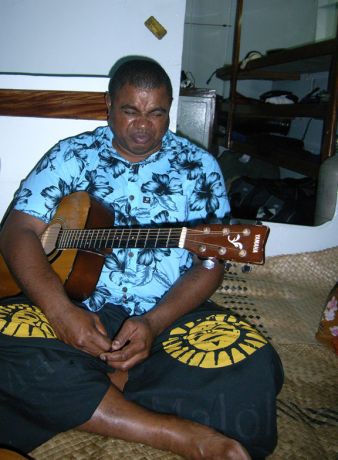 Mo's Kava face captured by Susan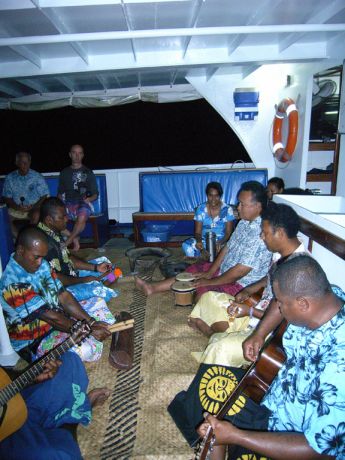 The Nai'a crew on Kava night - taken by Susan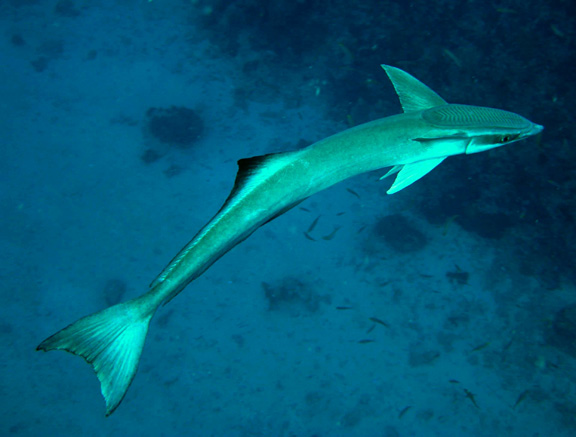 Helen finds a buddy.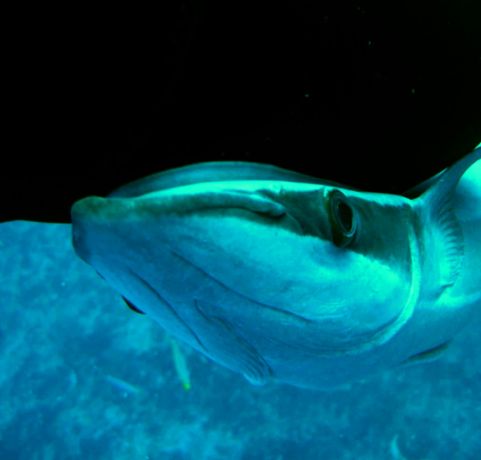 Shark sucker likes Helen. Symbiosis in the sea.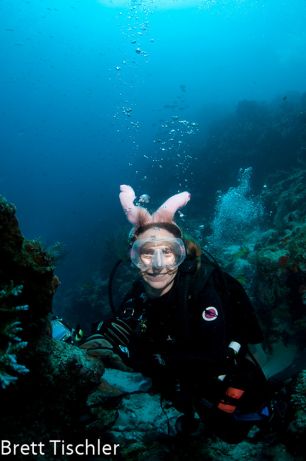 Stephanie is Brett's underwater bunny!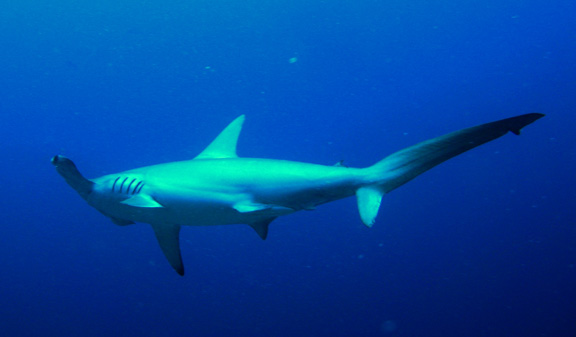 A Hammerhead cruises past Helen whilst diving at Wakaya.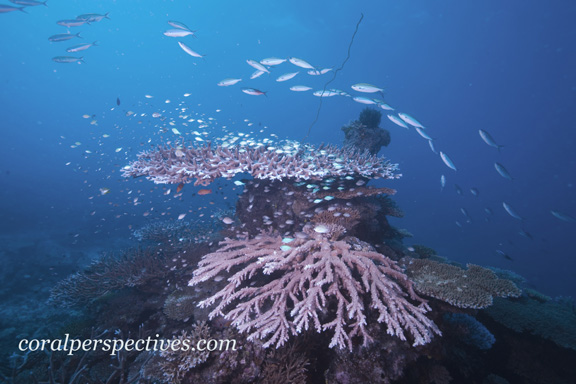 Hard Coral Garden at Wakaya - photo taken by Connie W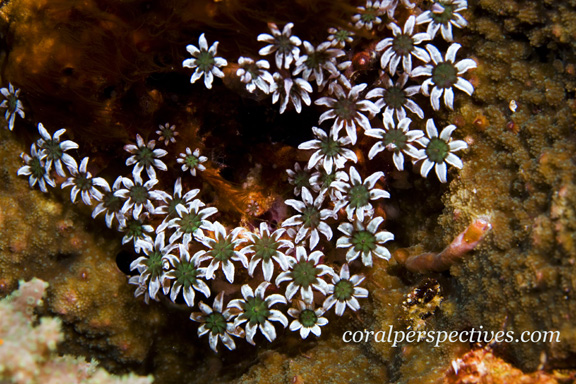 Hard Coral feeding - photo taken by Connie W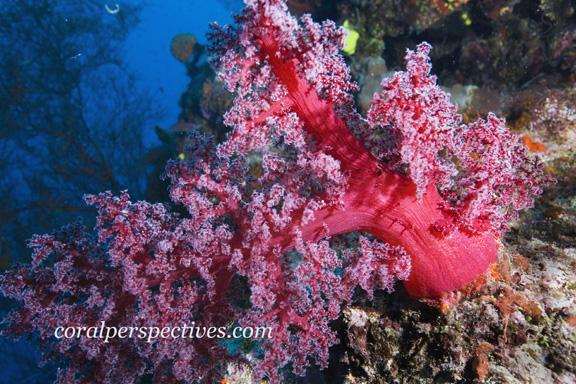 Feeding Soft Coral taken by Connie W
Anemone Fish poses for Connie W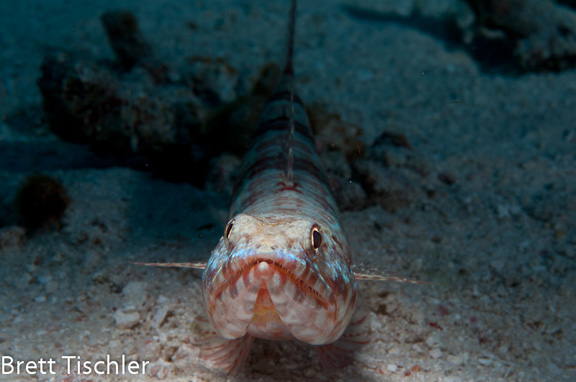 A great head on Lizard fish shot - taken by Brett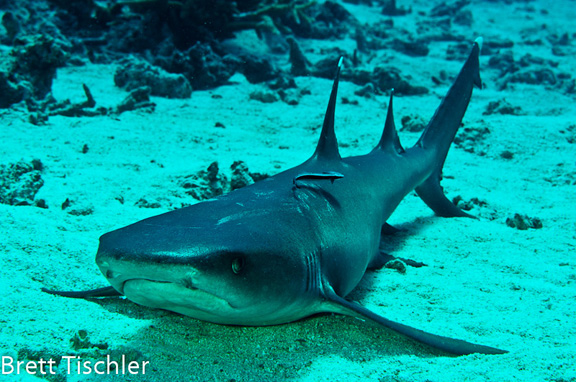 Brett patiently creeps up on a White tip reef shark.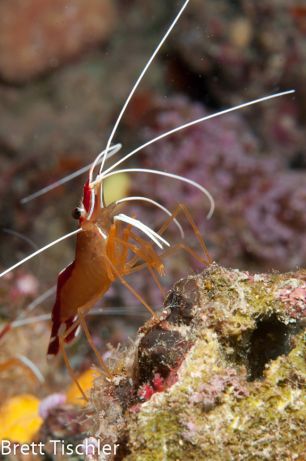 Cleaner Shrimp wants to polish Brett's lens.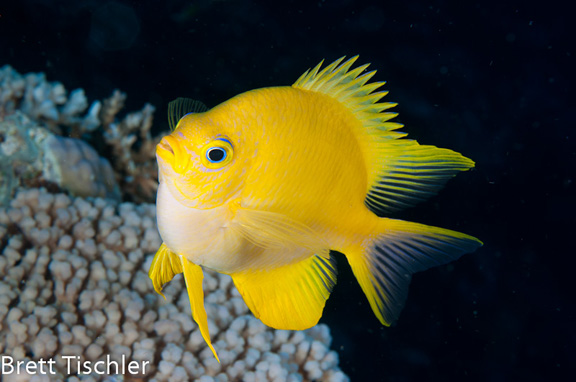 Brett shoots a Yellow Damsel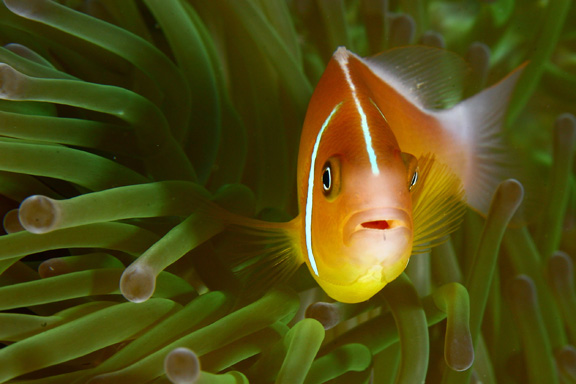 David shoots great macro.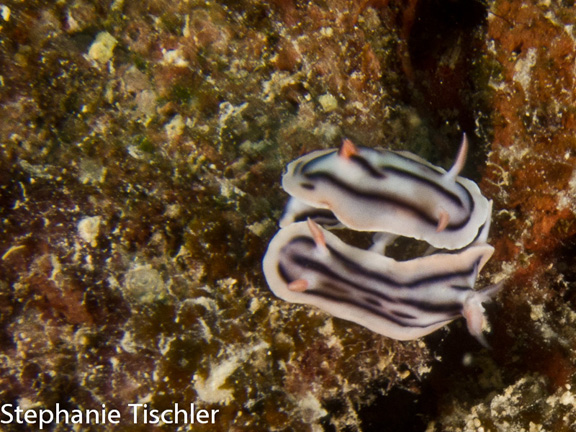 Stephanie finds love on the reef.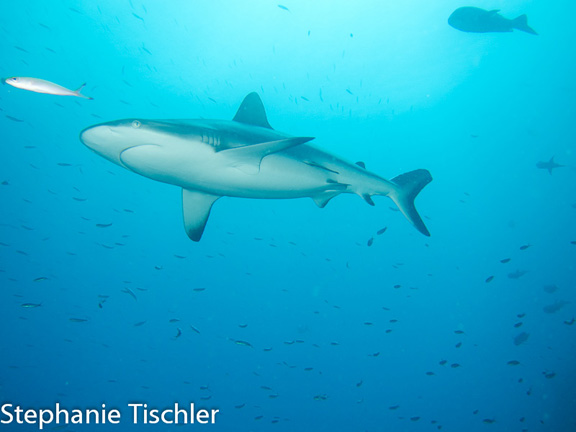 Grey Reefs cruising the Nigali Passage - photo taken by Stephanie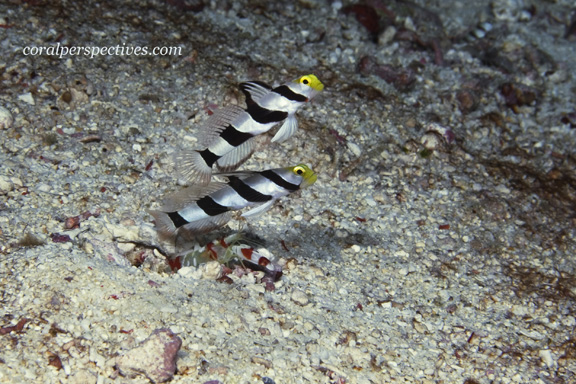 Connie W shoots Yellow Nosed Gobies in Namena.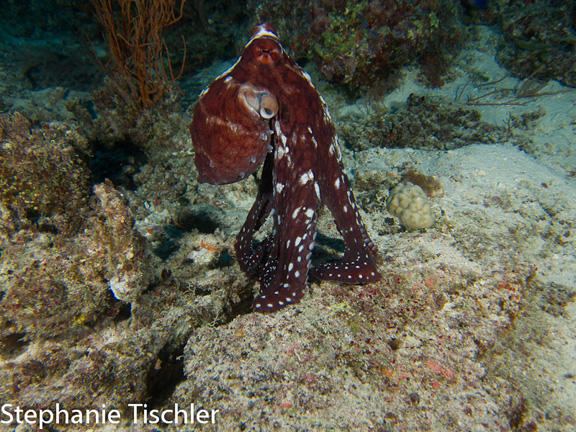 Stephanie shoots an Octopus hunting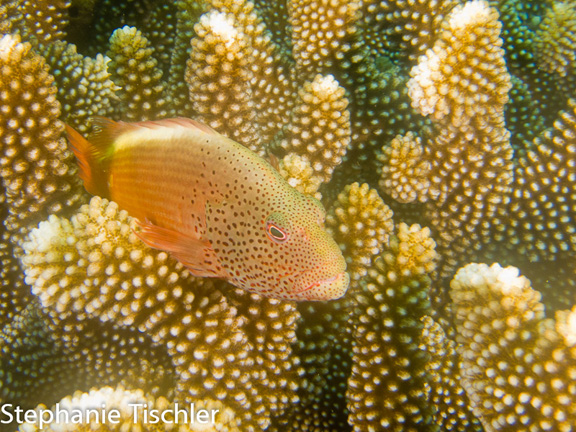 A Hawk Fish poses for Stephanie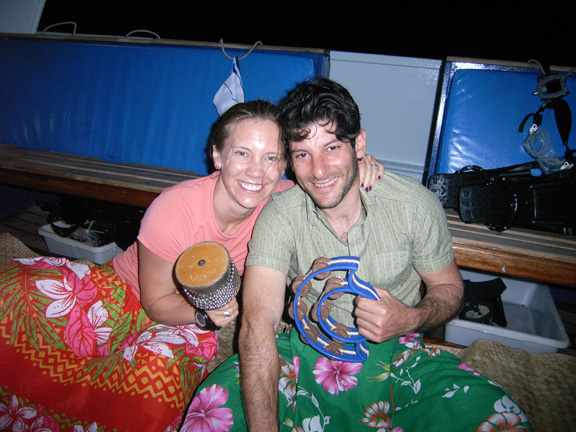 Brett & Stephanie enjoying the Kava night on Nai'a - taken by Susan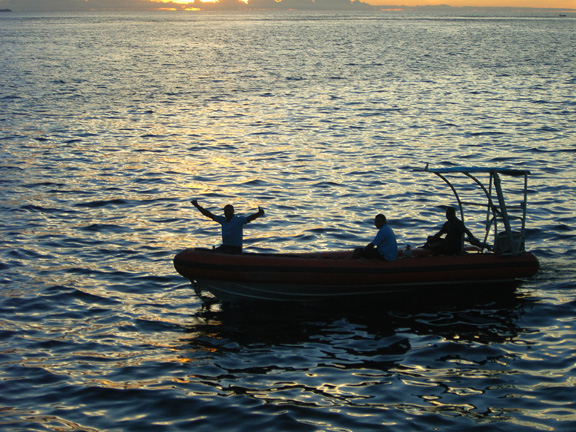 Skiff coming back from the dusk dive - taken by Susan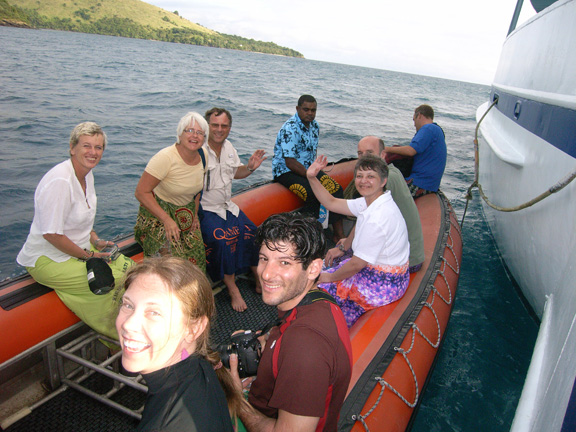 Off to the village - taken by Susan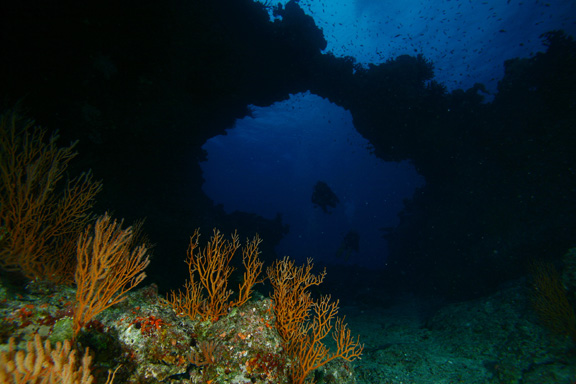 Wide angle shot of the Arch at NSAT taken by David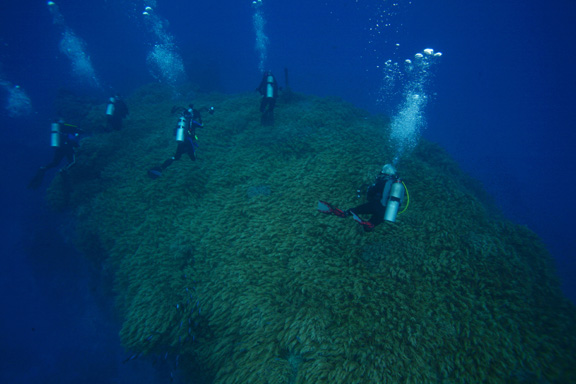 Safety stop on Kansas at NSAt - photo taken by David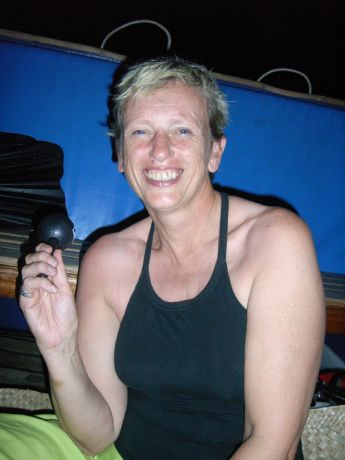 Helen gets into the swing of things - taken by Susan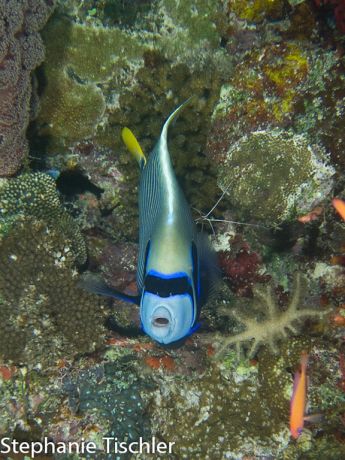 A patient Stephanie gets head shots!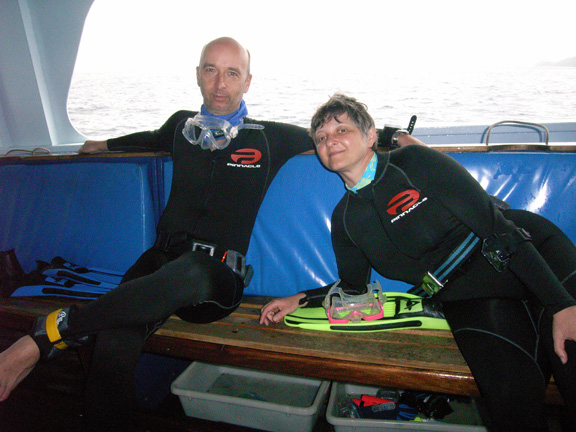 Bozidar & Slavi getting ready for the briefing - taken by Susan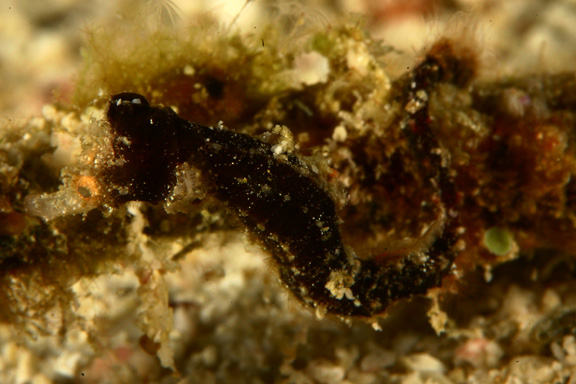 Unidentified Pipehorse Fish taken by David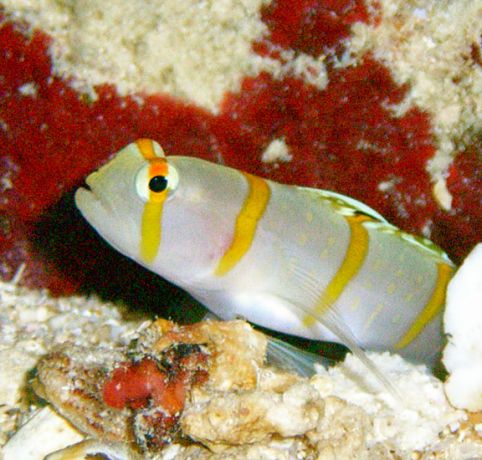 A Randall Goby poses for Susan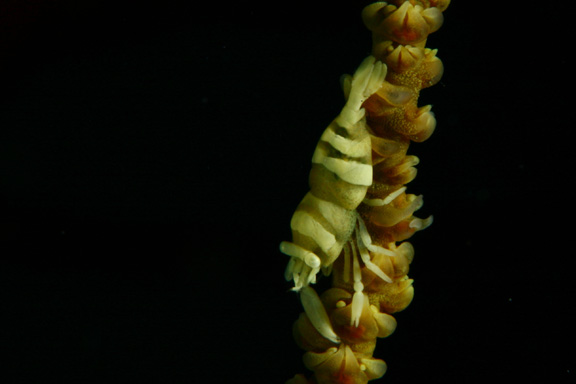 David's macro is awesome - great shot of the Whip Coral Shrimp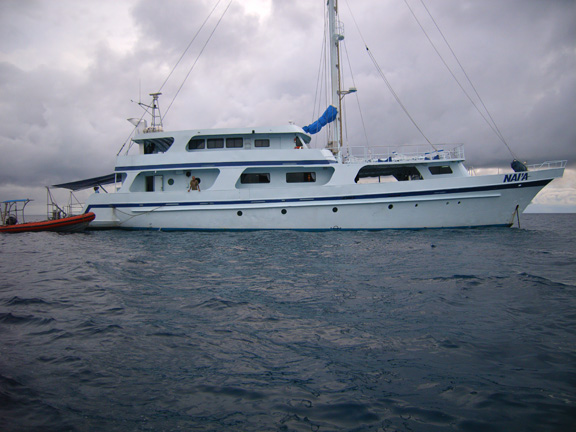 Nai'a at anchor - taken by Susan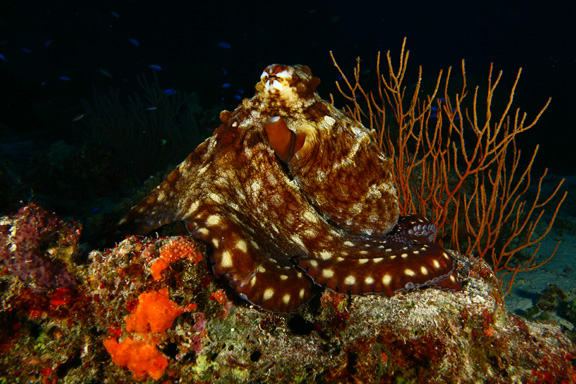 Beautiful Octopus shot taken by David at NSAT
Our Guests...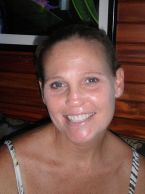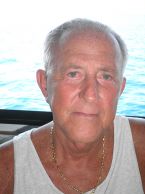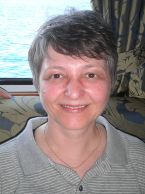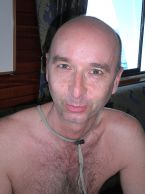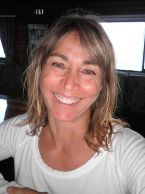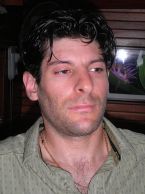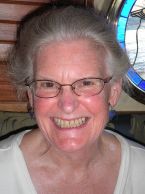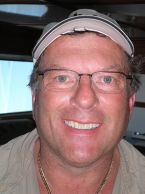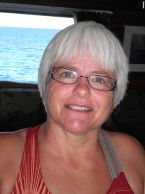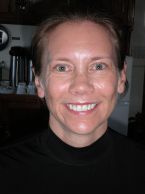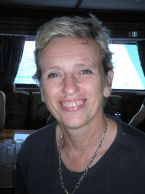 Comments
"Fiji is a hot spot of biodiversity. We're here for the rich colorful soft coral reefs as well as the unusual stuff - the strange little creatures and endemic fishes."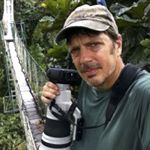 ~ Dr. Tim Laman, biologist and National Geographic Photojournalist