Doctors & Nurses
Destination: Fiji's Bligh Waters
Trip Date:
May 3rd - May 10th, 2014 -
Comments
Author: Amanda & Joshua
Congratulations: Ray on his birthday, Megan, Neil and Sienna on their Nitrox certification!
This week we were joined by a group of doctors and nurses used to patrolling the high stress environment of America's third busiest ER, various dive buddies from all over the states including ex-pat Brit Rich, ex-pat Dutchman Jacek, and Marcello, our lone Brazilian.
With good weather forecast all week, we set off towards Bligh Water to spend our first full day diving the sea mounts of E6 and Mount Mutiny. This included a spectacular night dive on Mutiny which had guests returning with smiles all over their faces after being introduced to many of our weird and wonderful creatures of the night, such as the onefin flashlight fish, moustache conger eels, many decorator crabs and an inquisitive squid!
Day three took us to Wakaya, where some were lucky enough to see the exciting, crowd pleasing, pelagic trifecta (OK, pa-LAY-jick), the scalloped hammerhead, manta ray and green turtle on one dive! We also returned to new dive site "Hole in One" with great success, being taken in a fast drift along the wall and in to the channel where we were joined by a juvenile eagle ray on our safety stop.
On the back of all that success, we proposed a new exploratory site that evening for our dusk dive. Being the adventurous bunch that they are, everyone agreed and off we set with a full house (except Jacek, to whom the beer was strongly calling. You can take the boy out of Holland….). Whilst not quite the pristine reef we may have hoped for, we found some interesting sea life, including two octopi, a tiny juvenile scorpionfish, the scarred flatworm and some rather embarrassed looking mating nudibranchs! Obviously pleased with themselves at being so adventurous, the Michigan ER contingent decided to stay up celebrating in style with kava, singing, and maybe just a little whisky and the tiniest dash of vodka 'til er… 3:30am! True to form though, not one person missed the following morning's first dive. Impressive.
On Day 4, we plunged into the pinnacles of Makogai, where Ricks, Ron's and Pinball revealed a host of macro critters including leaf scorpion fish (leap scorfion pic), juvenile sea cucumber, shortnose pipefish and exciting newcomer, the extremely weird and wonderful winged pipefish!
We were fortunate to have several professional divers onboard this week, particularly Candi, who spotted small creatures all week. Rich, who worked as a divemaster in Thailand for five years, with his wife, Ally, who as a team found blennies that had spent millions of years evolving not to be found! Meanwhile, on the other end of the scale, our youngest diver of the trip, Sienna, tripled her lifetime number of dives, hugely improving her confidence and ability as a diver. Too bad her brothers don't dive… they're really missing out!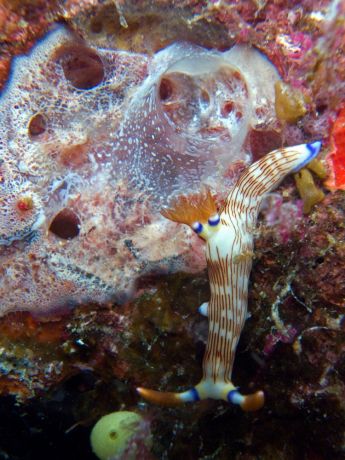 Creepy crawly - by Jacek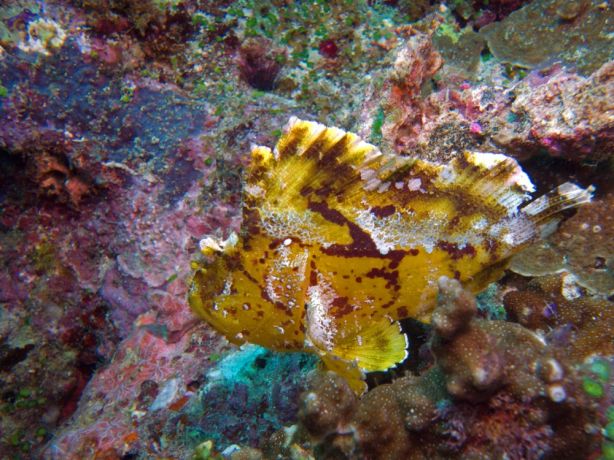 Taking leave - by Jacek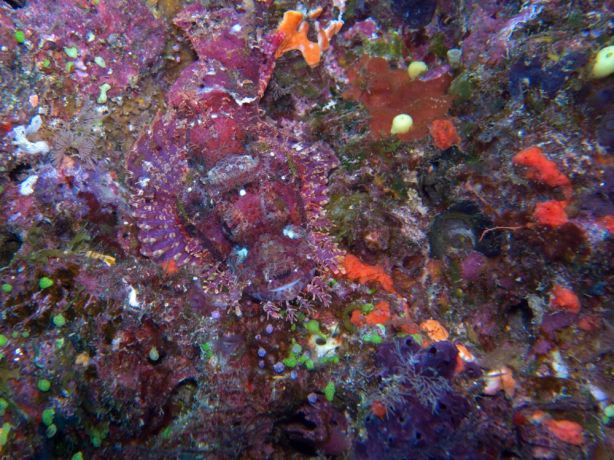 Now you don't - by Jacek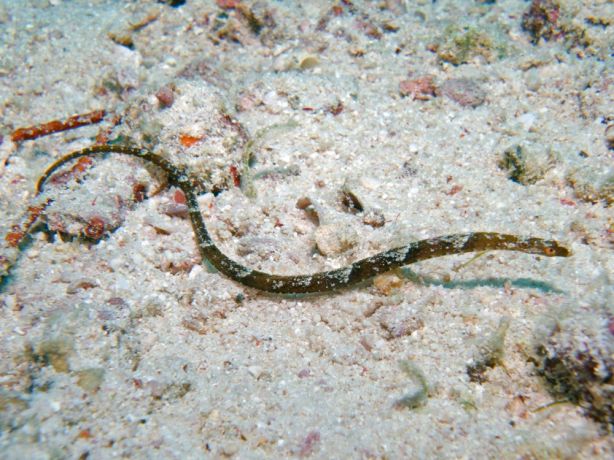 Shortsighted - by Jacek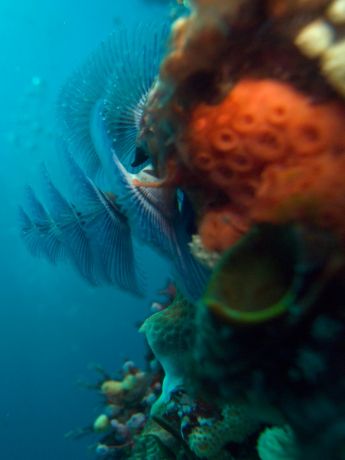 It's beginning to look a lot like a worm - by Jacek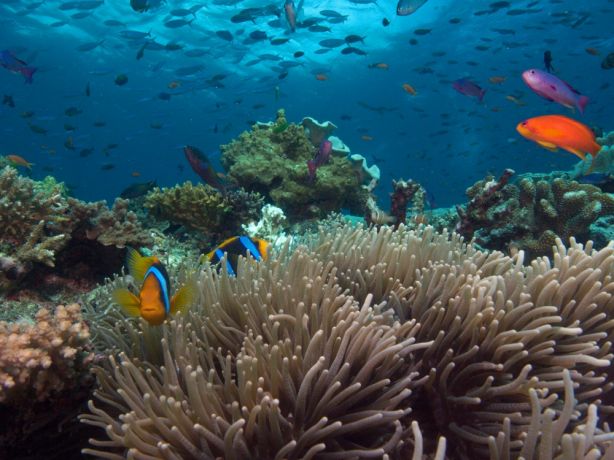 The essence of Fiji - by Jacek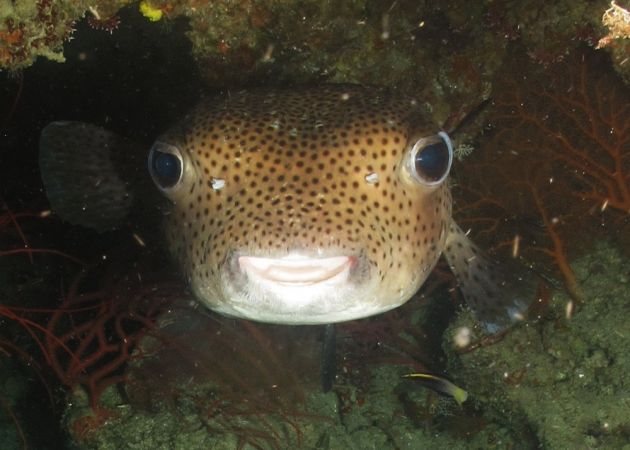 Head on - by Kara D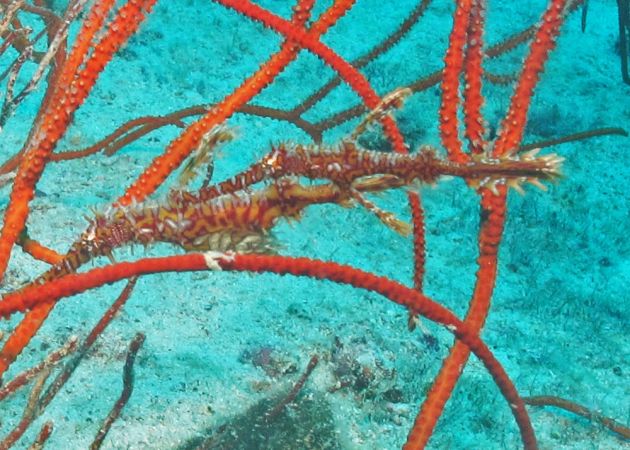 Ornate pair - by Kara D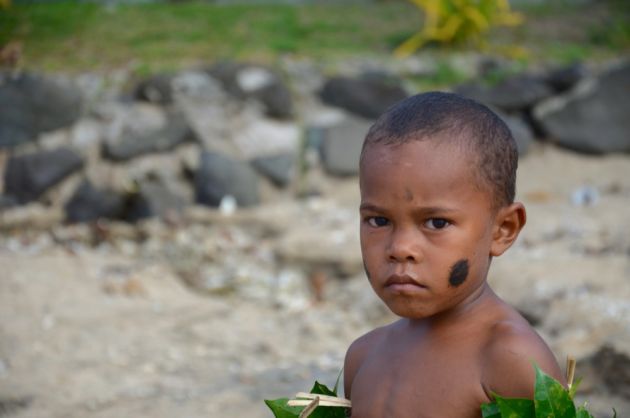 Little warrior - by Marcelo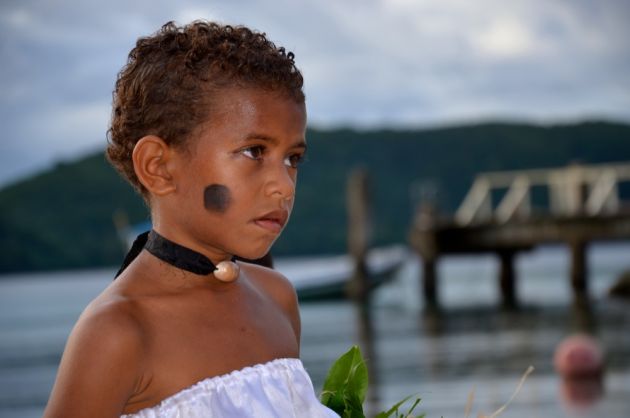 Eyes ahead - by Marcelo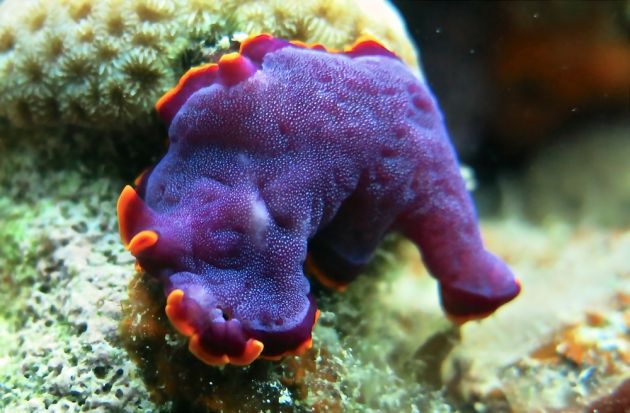 Just like velvet - by Marcelo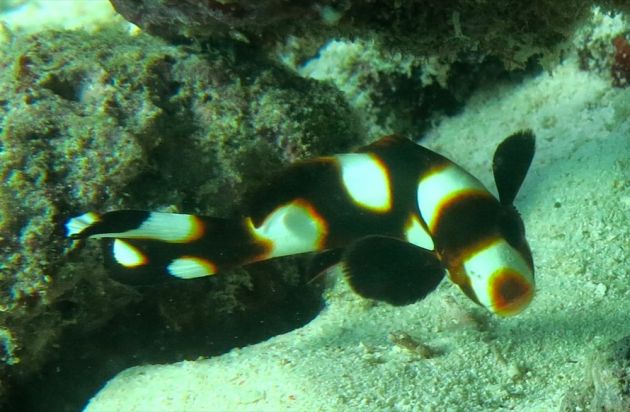 Rarely seen juvenile oriental sweetlips - by Marcelo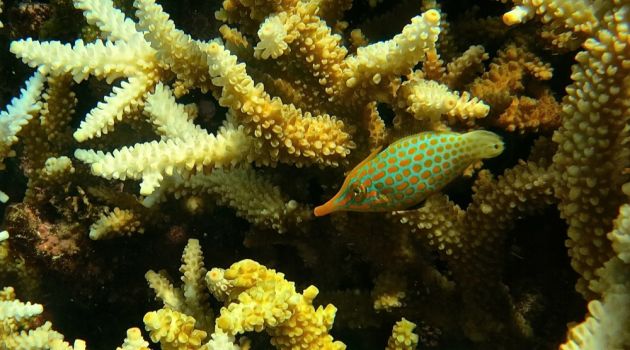 Heading for cover - by Marcelo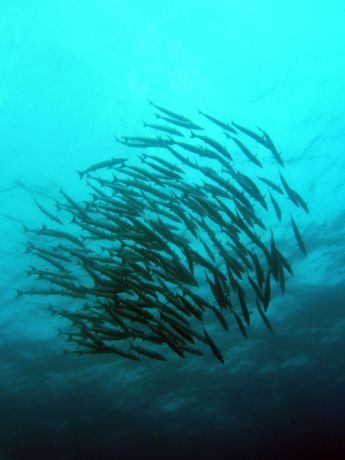 Barracuda ball - by Petrula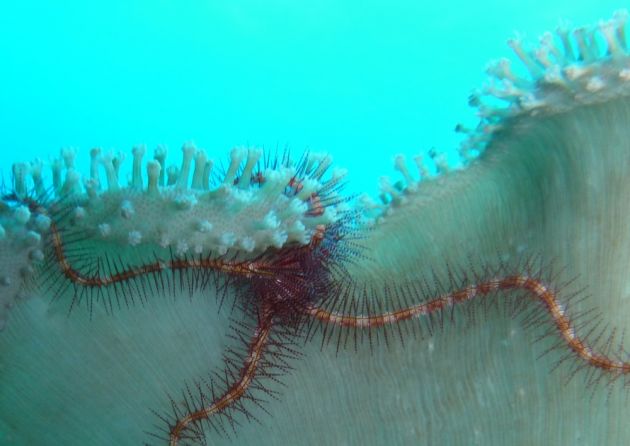 Brittle star (sounds like a great band name) - by Petrula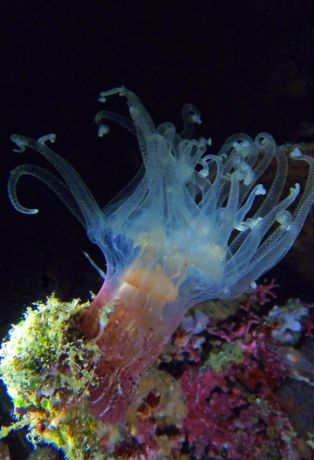 When the strange creatures come out - by Petrula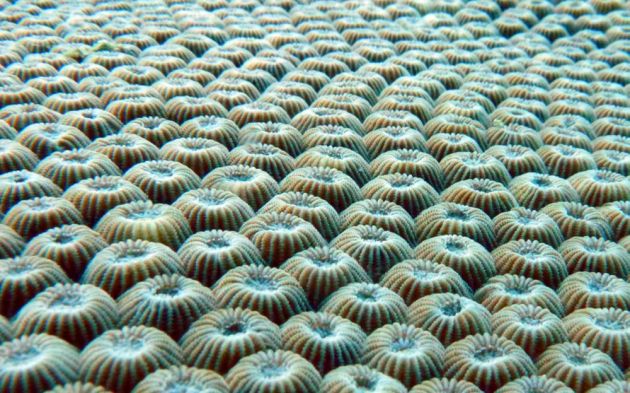 Clones - by Petrula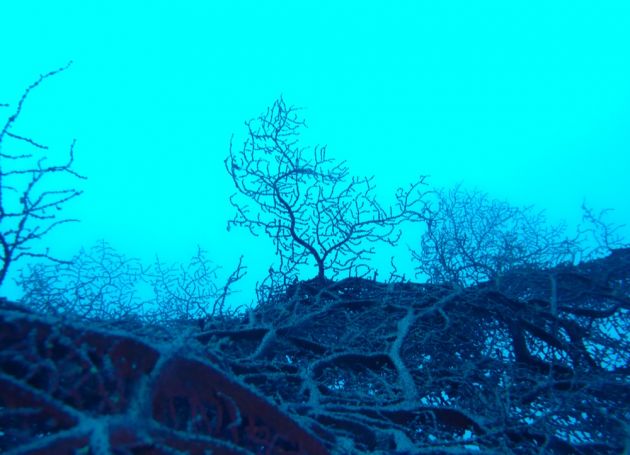 Looking up at a giant seafan - by Petrula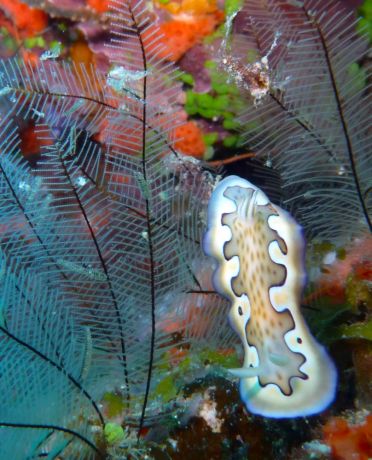 Co's domain - by Petrula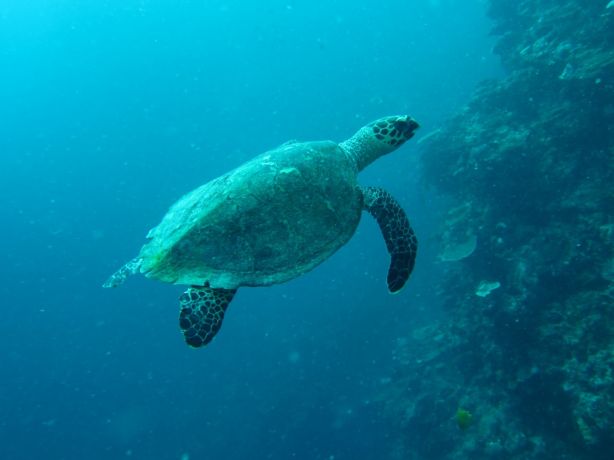 Coasting - by Renee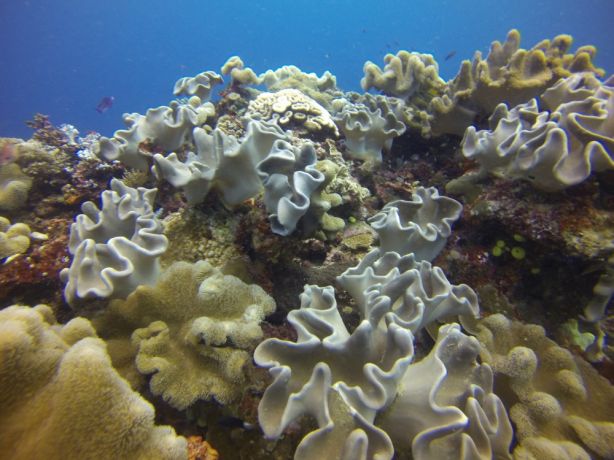 Field of dreams - by Sienna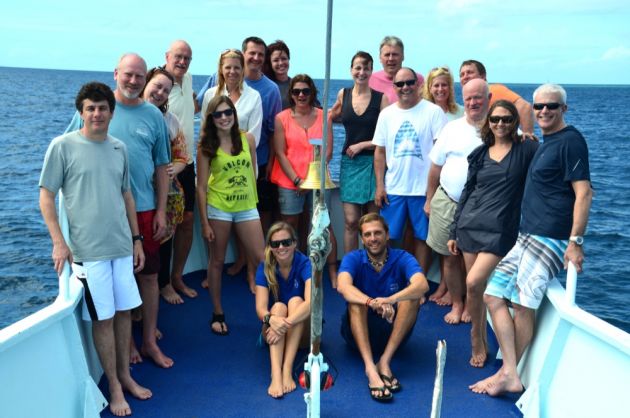 That afternoon, we set off once again for the beautiful green tropical paradise that is Makogai Island to visit our friends in the village. Alongside their giant clam and hawksbill turtle breeding programs, they are currently involved in a tagging project for wild sea turtles. Ray, Megan and Candi volunteered and were all lucky enough to take part in tagging turtles on the beach (1green and 2 hawksbills), before releasing them to make their ungainly way down the sand until they got back in to the ocean, where thankfully, the turtles looked much more graceful. We were then treated to a wonderful meke (dance) as the sun set behind the clouds before making our way back to NAI'A.
The next 2 days we spent in Namena. The first night we celebrated Ray's birthday with a traditional cake and birthday song from the crew, plus some customs of their own within the group, which apparently have been going on for years…. Let's just say some things are best left to the imagination! We continued well into the evening with our onboard kava party, which had guests up until 1am. Kara D had everyone wondering if it was full moon as she took the spotlight during the Animal Song, belting out a scarily accurate wolf howl… Once again, we had a full turn out for the first dive the next morning.
One of the best things about diving the same sites several times a year is that you really get a chance to explore them and to know their treasure. Although we don't do all the same sites every trip, one of the sites we try to come to without fail is Kansas in North Save-a-Tack. It's a very special site, which we're sure most of our guests remember as a highlight and, even though we dive it so often, it can still surprise us. This week, Kansas revealed something fairly mind blowing – something even smaller than the 5mm (maximum size) pygmy seahorse that we sometimes find…a BABY pygmy seahorse, no bigger than the head of the adult! The two proud parents posing just close by together on the same bit of sea grass, with their progeny at their feet (tail), no bigger than 2mm. 2MM!! Now that's gotta be the cutest tiny speck of a vertebrate animal on the reef.
It would seem that there really was something in the water this week. The last day, we headed to Vatu-i-Ra and it was there on Maytag that Joshua discovered yet another example of tiny critter mating ritual. A pair of gloomy tambjas (nudibranchs) on a patch of turtle weed, one of which was laying a beautiful pink spiral of eggs. So there you have it, we've seen the mating, the laying of eggs and a newborn baby this week… happy proof that despite the slightly worrying times following the recent episode of high water temperatures, the circle of life on our beautiful reef continues!
In the now well-established tone that was set early on in the trip, the last evening was a boisterous affair. It was a windless night, perfect for everyone to form a big circle on the sundeck for kava and other beverages. Adroitly, Dave saved trips down to the salon by mixing cocktails in a pitcher – now that's DEEtroit ingenuity! The party again continued late and even ended with one reveler (who shall remain nameless) sleeping on the sundeck! Once again, several customers started making plans to come back. Jacek and Petrula, hopefully we'll see you with the humpbacks in Tonga.
"First liveaboard and one I will never forget! Thank you so much for this incredible experience. Amanda and Joshua, you guys are awesome divemasters and it was such a pleasure meeting you guys! Also, not to forget Big Mo and the rest of the crew were such a delight!"
-Sienna
Our Guests...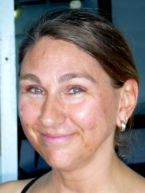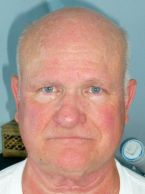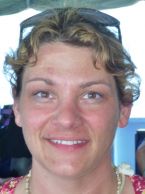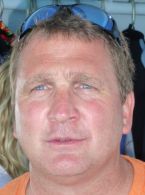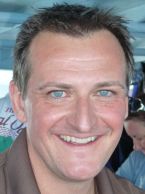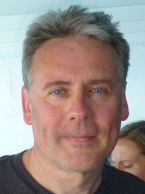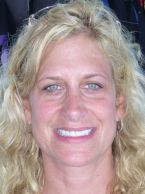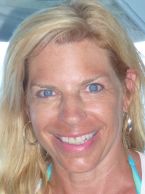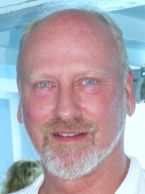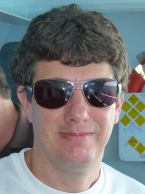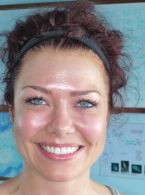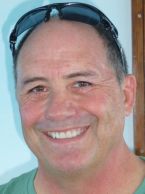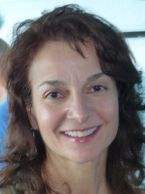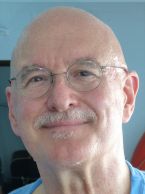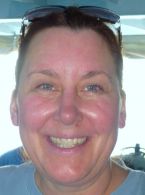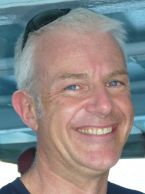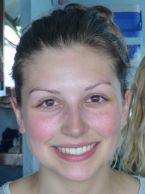 Comments
"Central Fiji has all the elements of the ultimate ocean wilderness: diverse creatures and habitat, nutrient-rich water, spectacular scenery and owners who respect it."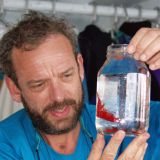 ~ Dr. Greg Stone, Executive Vice President of Conservation International