Family, Friends & Fiji Fun
Destination: Yasawa Islands, Fiji
Trip Date:
Nov 13th - Nov 17th, 2020 -
Comments
Author: Jemma & Scott
This charter we welcomed aboard a group friends making up four families currently living in Suva for a jam packed, fun filled, family adventure trip up into the Yasawas.
Welcome Team Jezewski (Jason, Emma, Indi, Oscar, Eden, Zara – Aussie), Team van Nimwegen (Paul, Diana, Ryker, Arjan – Aussie / Malaysian), Team Brading (Tim, Victoria, Nelson, Evelyn - Aussie) and Team Rose (Graham, Catherine, Charlotte, Benji – Kiwi).
All aboard and we started our sail out to our first stop in the Yasawas. After settling into their new home for the next few days we had lunch and spent some time colouring in sharks and designing our own shark species! We had everything from the electric shark (Rykers design with lightning bolts and a tail of fire, to the unicorn shark (Charlottes design with a unicorn horn and rainbow patterns).
We arrived at Waya Island by mid-afternoon and all headed over to the beach. Getting stuck into beach activities straight away we got out on the kayaks and paddle boards. We went for a snorkel off the beach spotting some fish and looking at the different shapes of coral, and then body surfed in the crashing waves along the sand spit. We made friends with the cutest, chubbiest puppies (I honesty checked none were smuggled back onto the boat) and some of the team went on a hike up to the top of the hill overlooking the beach.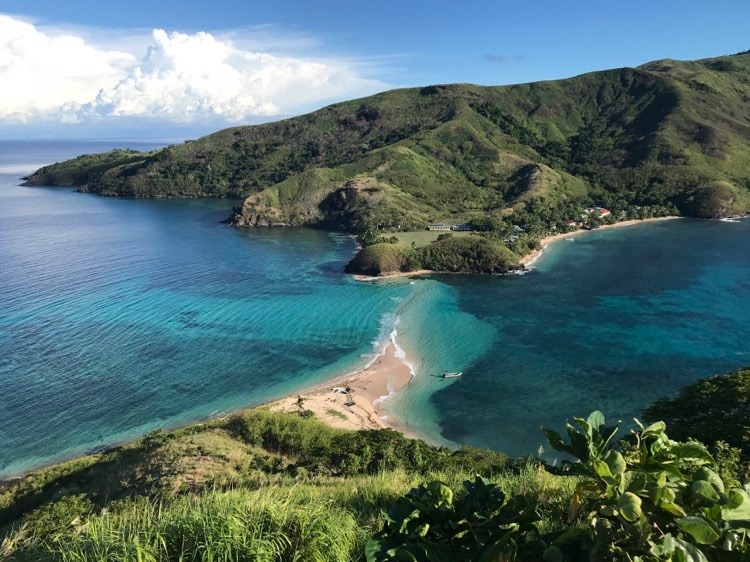 After a long, exciting day it was an early night for everyone after a bit of stargazing and shooting star action.
In the early hours we picked up anchor to cruise further into the Yasawas to awake in the beautiful bay on Nanuya and the Blue Lagoon beach. After breakfast the kids, plus Emma, Paul, Graham, Alfie and myself headed over to the beach and out for a snorkel. We were met by hundreds of scissortail sergeants. Ryker and Arjan then got busy on the beach building sand castles; Evelyn, Zara, Catherine and Benji headed out on the kayaks and paddle boards; and Nelson and Eden stuck with me spotting more marine life and making up underwater signals for them (scissortail sergeants, butterflyfish, parrotfish, south seas devil, boulder coral – can you remember the signs guys?).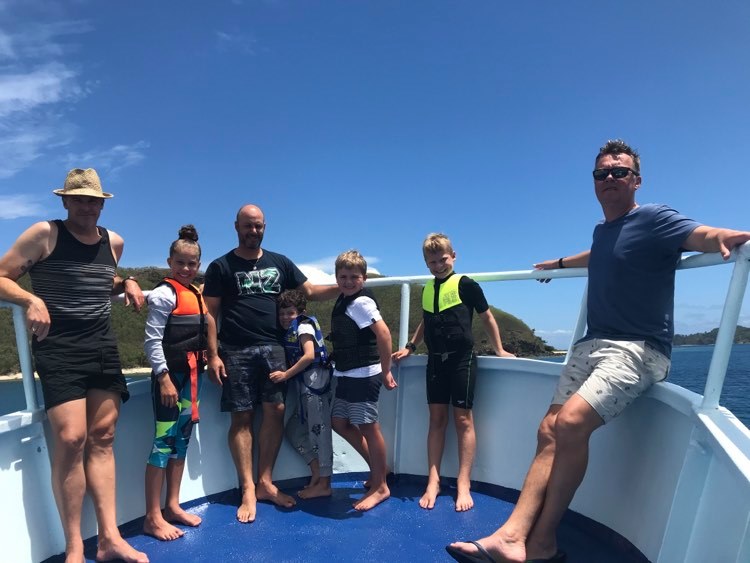 Meanwhile Scott took Indi and Oscar on their first ever dive as certified dives from the beach, and Jason, Catherine, Diana, Tim and Victoria went with Big Mo to dive the cabbage patch.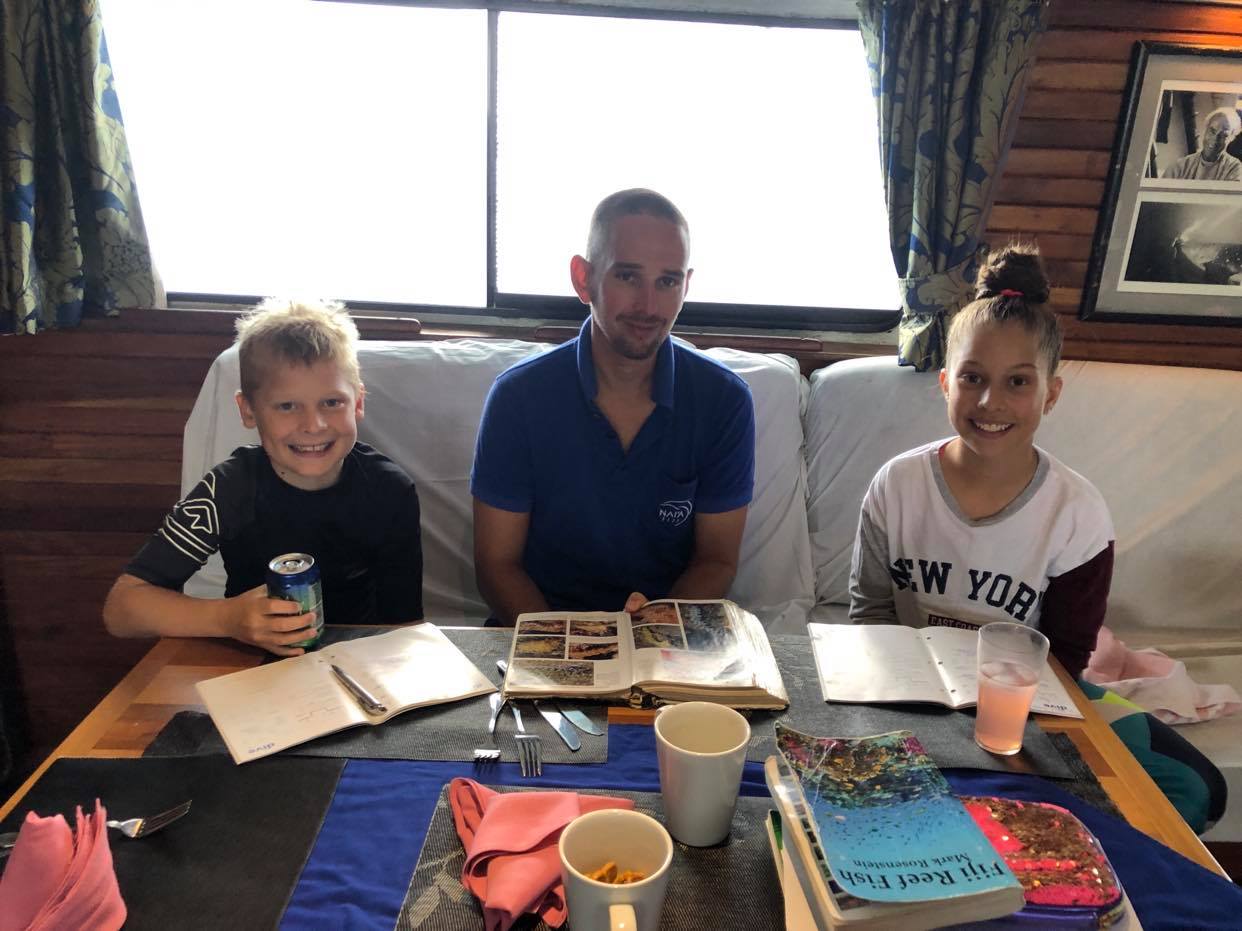 After his dive, Scott grabbed an extra tank and regulator and everyone had a go at blowing bubbles in the shallows (pretty sure Ryker would have emptied the tank if we had let him – we predict a future scuba diver in the making).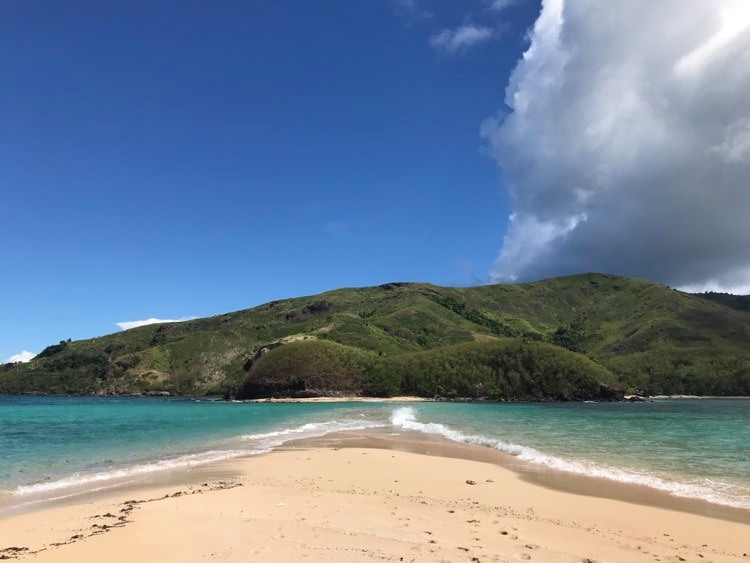 After a trip back to the NAI'A for lunch (and a lesson in fish terminology) we were back out on the beach. An afternoon of more water and beach fun, including the log challenge train created by Tim – who knew you could have so much fun with a giant log!
This time Emma, Jason, Paul and Graham joined Big Mo at Cabbage Patch and Scott took Indi and Oscar to dive these beautiful turbinaria coral colonies.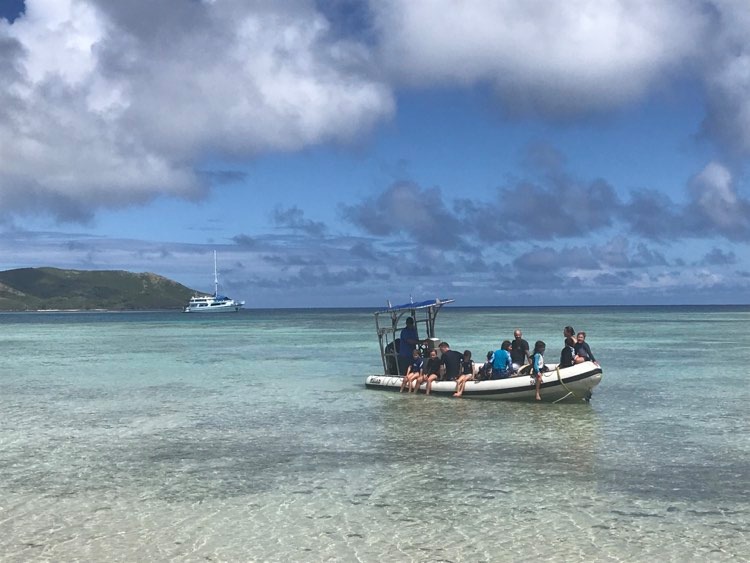 Back to the boat after the best skiff ride ever which gained Sly the nick name of "crazy driver" (which was chanted for the rest of the trip) and this thrill seeking squad (not sure why I am surprised they had no fear – they are Aussies and Kiwis after all) started leaping off the side of the ship. Dads the instigators, Mums keeping a watchful eye!
After all the excitement; popcorn and a movie (Finding Dory of course) was ideal, as the parents enjoyed sunset drinks and a "dark and stormy" or two before dinner. After dinner mine and Diana's attempt at stargazing was distracted by all sorts of splashes and shoals of fishes around the boat.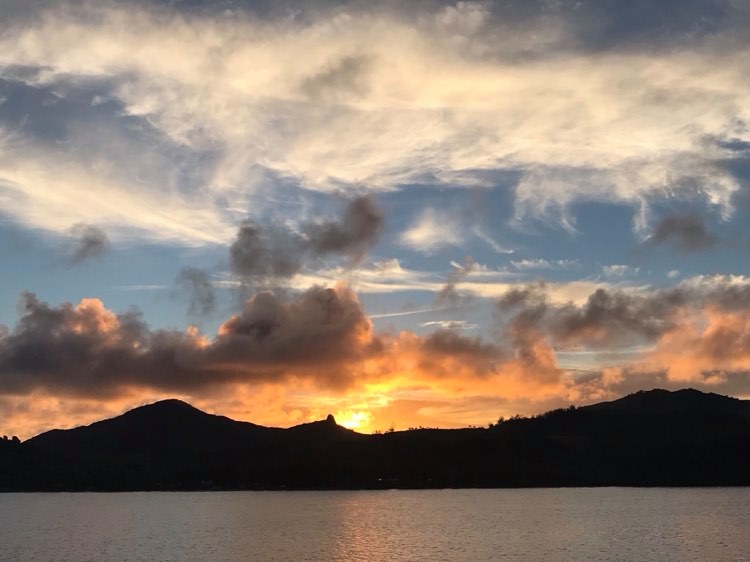 After a short cruise we arrived to awake on the north of Naviti. Another day, another beautiful deserted beach – life is tough.
We knew the drill – over to the beach for a snorkel (where we saw a turtle), swim, paddle and then we walked around the coast to another deserted beach and back. Wading out into the shallows we found sea grapes, sea pearls, and Benji completed a heroic rescue of Zara helping her back to the beach after she hurt her foot (so sweet). It was great chatting to the kids on the walk learning all about school, friends, computer games what their parents did (like making them eat Nestle chocolate – hard life) and bonding over the same birthday month! After a water and fruit break (and sneaky coca cola sip) we cooled down in the water again before heading back for lunch on the ship.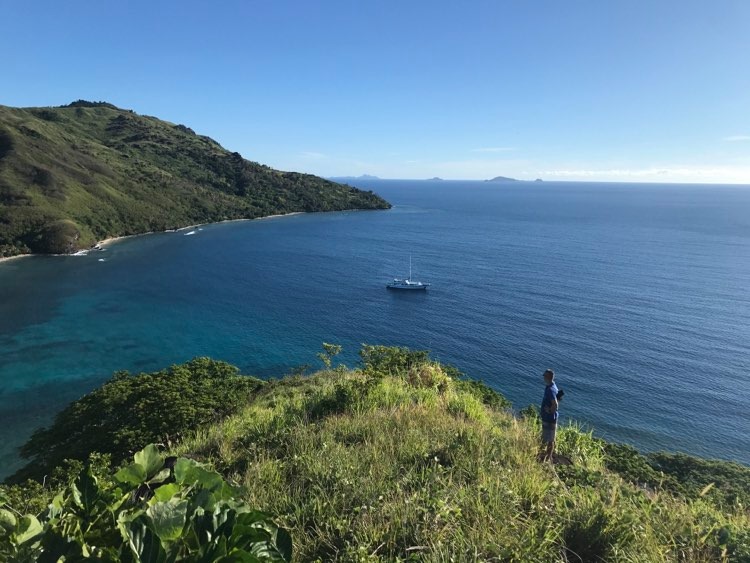 After a thrilling game of bingo we got ready for afternoon activities. Scott led the squad snorkelling (after leaping off the ship of course)from the NAI'A back the beach. Others got a lift to the beach and headed out for a paddle, and Paul and Ryker snorkelled from the beach back to the NAI'A.
Over the day parents, Indie and Oscar took it in turns to dive at Gunu Point with Big Mo, Scott and myself. We dived over nice patch of sinularia soft coral, and huge area of pocillopora hard coral colonies. We spotted nudis, shrimp gobies, anemonefish a school of two spot snappers and a couple of octopus.
Another movie evening and sunset drinks before dinner, followed by Oscars fishing skills and parents making it to almost 10pm!
On our last full day we awoke at Drawaqa channel where, although just out of season we checked for any signs of mantas. Unfortunately not this time (or did we see seven plus mantas swimming towards us feeding wink wink) so after breakfast we headed across to the reef drop off on the skiff for some amazing snorkelling. Such beautiful healthy reef with lots of new fish species to look at including striped surgeons, solder and squirrel fish, longnose filefish, moorish idols, bannerfish and a huge napoleon wrasse. Arjan got the hang of snorkelling and loved it! Diana, Graham, Alfie and I didn't want to leave, and explored a bit further around the beautiful reef.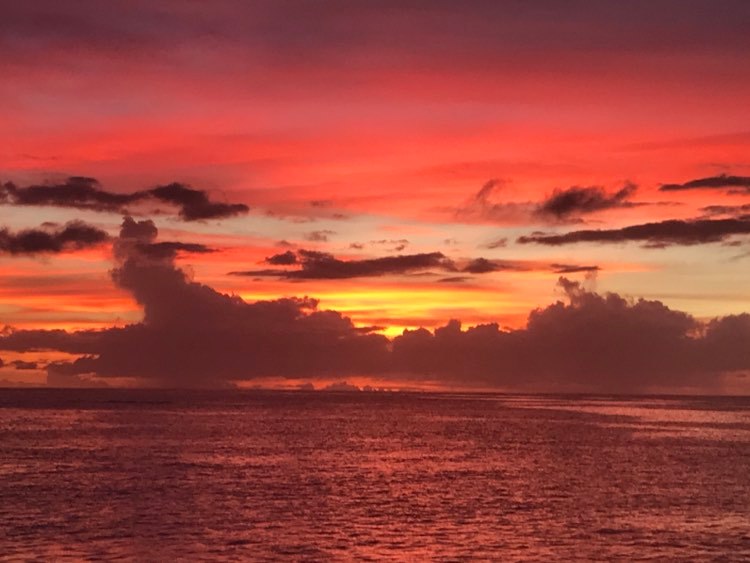 Diving today was over at BBQ Beach Bay where Big Mo and Scott lead dives touring around pinnacles and over to the reef wall.
After lunch "crazy driver" took us over to the beach. Lots of paddling around the bay, swimming, skimming stones and leaping off of Vernon's skiff. I got paddled around by Arjan, Alfie gained the nick name "fun machine" and Scott, Joka and Sly invented the paddle board wave game.
Unfortunately it was time to leave the beach so one last "crazy driver" skiff ride back to the boat (or kayak for Joka, Ryker and Arjan) before movie time and sunset drinks!
After a fantastic buffet by Chef Vili it was time to party! A very fun farewell kava party singing along with Big Mo and the crew to the animal song, playing all the instruments, and doing the snake dance with Vernon (what was that Eden?….meeeoowwwww) A mixed response to the kava (I don't blame you) apart from Zara who loved it – she must have been in Fiji too long! What a lovely evening enjoying the music and hanging out with the crew.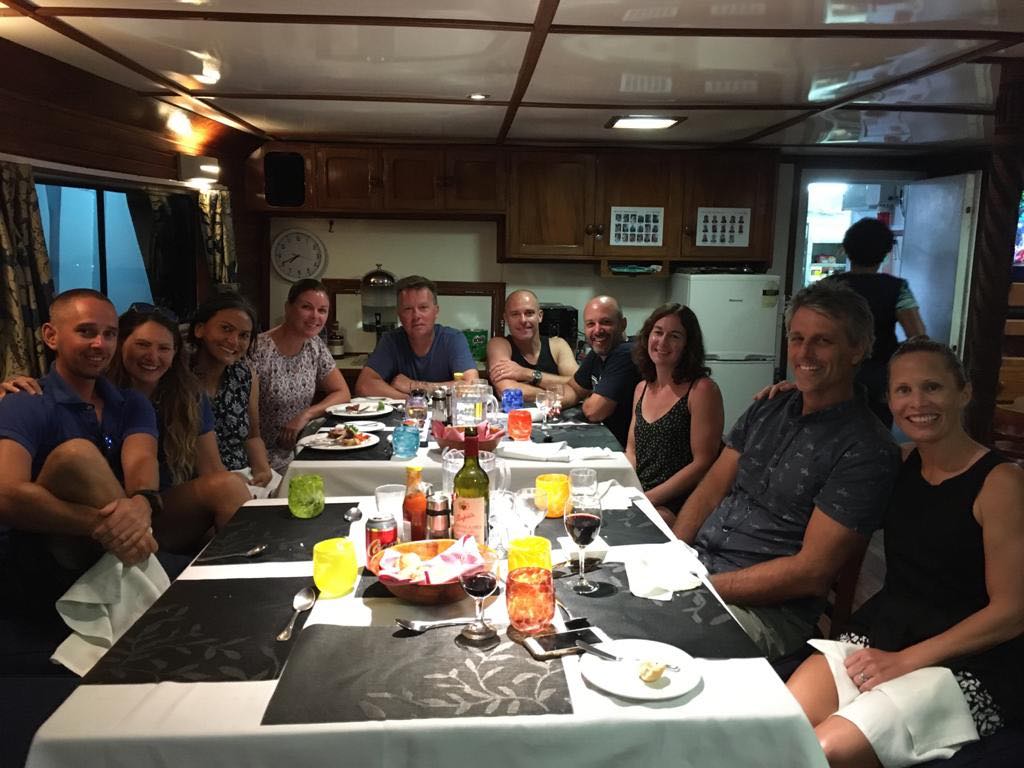 Vinaka team for the fun filled adventure sailing the islands of Fiji and making fantastic memories to share together. I am making the underwater signal for awesome right now – I hope you are too!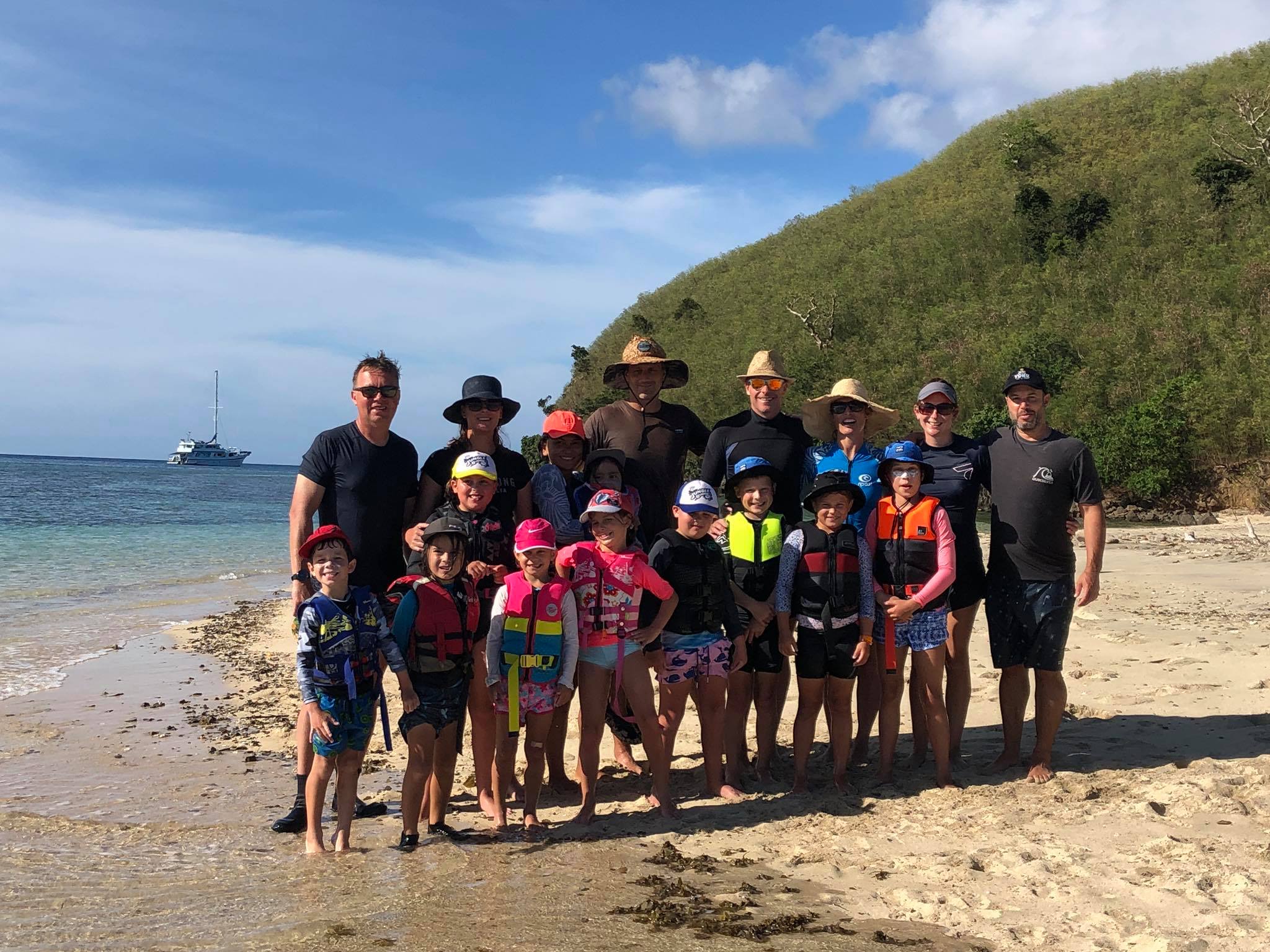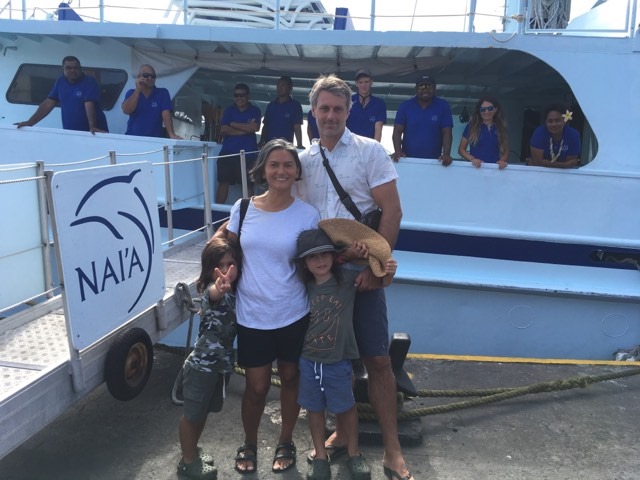 Comments
"This was my first visit to Fiji and my first time on a liveaboard. I must say it exceeded all expectations….Food, diving and hospitality was 5*"