Fiji Still Has All The Color
Destination: Fiji's Bligh Water & Somosomo Strait
Trip Date:
Apr 2nd - Apr 9th, 2016 -
Comments
Author: Amanda & Joshua
Welcome Back: Lu, Jim & Cindy
After a quick turn around, we were ready to receive the second group of Sandy's divers, led by the very capable and enthusiastic Lovely Lu.
Carefully (but subtly, of course) inspecting everybody's eyes as they walked up the gangway, we were very relived to see that none of our new guests had pinkeye!! Unfortunately however, we later found out that our previous week's guests who did have pinkeye had trouble getting out of the country. Apparently Fiji Airways didn't want a bunch of squinty pinkeyed divers onboard (how strange) and made them go and get doctor's notes. This was all organized in time however and as far as we heard, everybody made their flights. The same could not be said for everybody in this new group. We welcomed only 17 of a possible 18 onboard. Barbara had missed her flight in Hawaii, but was due to catch up with us the following morning. If only it had been that easy…
As all the guests unpacked their dive gear, we couldn't help but notice Andy's large boxy mask with purge valve. He says it's from 1989, but it sure looks much older! Soon enough, we left for our check out dive where, despite the terrible vis, we spotted a juvenile many spotted sweetlips, an intermediate semicircle angelfish and an urchin clingfish. The schedule for this week was very much up in the air as yet again, as we were nervously following the path of a nasty weather front forming to our west. After the horror of TC Winston, Fiji is, understandably, on high alert.
Making it safely overnight to Vatu-i-Ra, we jumped in for a spectacular first day of diving. With no current on our first two dives, everyone was able to get fully comfortable and enjoy the leaf scorpionfish found at Mellow Yellow and Maytag as well as a few sharks to start off the shark log. It's April again, which means it's time for "The Great Fiji Shark Count". For two months per year, we help with this important data collection to further the cause of all sharks, rays and turtles in Fiji. We ended the day with a swift current dive on Alacrity where Amanda found a very cute little ornate ghost pipefish.
One of the reasons we stayed in Vatu-i-Ra that first day was to have a good internet connection. After much conferring between Captain, Owners and Cruise Directors, all looking at the same weather reports online and seeing the large red and purple blob forming over the main island of Viti Levu (in case you're wondering, red and purple are not happy colours when it comes to weather!), we decided that the best place for us to be over the next few days was Taveuni. Straight after dinner that night we set off towards the east. By this stage we had heard that Barb had still not managed to get on a flight to Fiji and was not due to arrive in Nadi until Monday morning, at which stage she would leap over to a domestic flight and meet us in Taveuni… other obstacles notwithstanding.
This opportunity to visit Taveuni was very exciting for us as it's somewhere we'd wanted to go for a while and had been considering for upcoming charters as an exploratory trip, but now we got to go there early. Luckily, although we had never been there on NAI'A, our new Chief Officer, Angus, was captain of another liveaboard in Taveuni for many years before he joined us and, additionally, we were due to pick up a local divemaster who'd agreed to show us the sites when we got there. So we were new, but we weren't going completely blind!
The body of water between Taveuni and the southeastern corner of Vanua Levu is known as the Somosomo Strait and the diving there is spectacular because currents are constantly being funneled between those two landmasses. We started at a site called The Zoo. After our new dive guide Christine helpfully advised us to look out for giraffes and elephants, we jumped in to a nice steep slope full of plenty of critters, including a juvenile regal angelfish and an adhesive anemone, then finishing at a wonderful point with lots of fish and a few sharks. When asked what he thought of it after the dive, Jim gave it a 10 out of 10. Awesome, so we're off to a good start!
Eager to try one of the most famous sites in Fiji, the Great White Wall of Taveuni, we consulted Christine and the almanac and decided that dive two would be our best chance. We learnt two things on that dive. First, that the Great White Wall is not white, more of an ice blue or maybe even a pale lavender and second, that they weren't joking when they told us that the current can be screaming! Christine said that in her five years diving there she'd never seen it behave that way. The whole thing can only be described as a fiasco, but luckily we still had five days ahead of us to make it up to everybody and we started that afternoon. The afternoon's dives were on a dive site called Freeway, which was suitably gentle with us and very beautiful. Phew.
Most times that Lu returned to the dive deck after a dive she would be laughing and or exclaiming how beautiful it was. This time was no different. Having never seen an octopus before, Julie got very excited at her first encounter. She turned to her dive buddy, Lu, and performed a signal that involved some exaggerated squatting movements with her legs while pumping the palms of her hands up and down. Lu was still in fits of giggles back on the dive deck while retelling the episode, while Julie responded, unfazed, saying, "I was being Pearl, from Finding Nemo. That's what octopus do!"
That night Mike and Tony went on the only night dive of the trip, in Viani Bay, and spotted a scorpionfish, a cool tube anemone and a huge reef crab.
Barb saga update: due to severe flooding in Nadi, instead of her plane landing in Fiji, she was re-routed to Samoa.
The next morning started well with a wonderful dive at Fish Factory, which, true to its name had tons of fish. Cindy was seen disappearing into the blue in hot pursuit of a huge school of blackfin barracuda. Her video later confirmed that she was indeed, right in the middle! Meanwhile on the reef, Big Mo and Joshua found various nudis including a lined nembrotha, a tiny hypselodoris and a leaf scorpionfish.
Jerry's Jelly on the next dive was not such a huge success. The coral was absolutely stunning, if only we could have slowed down enough to see it in detail! It was about this time that Julie started to realize that she didn't exactly love current diving… It was hard to tell though, what with her being so shy.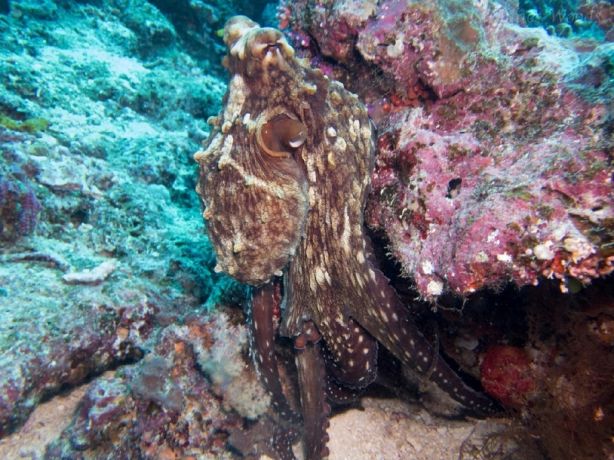 Hide 'n Seek - by Candace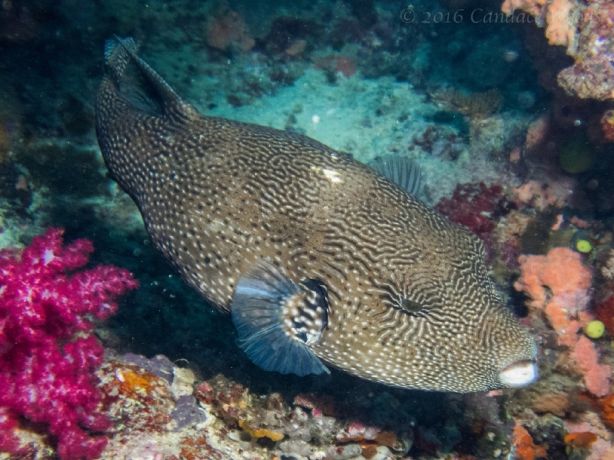 All puffed out - by Candace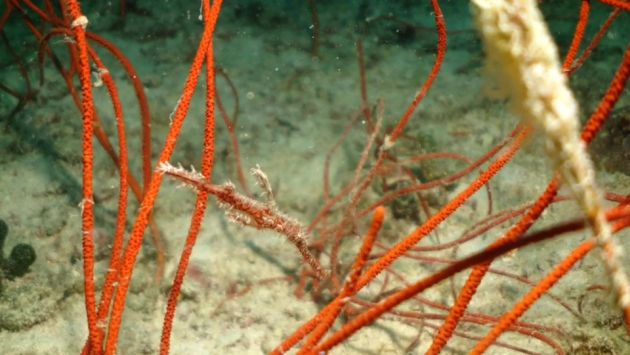 Hidden from view - by Cindy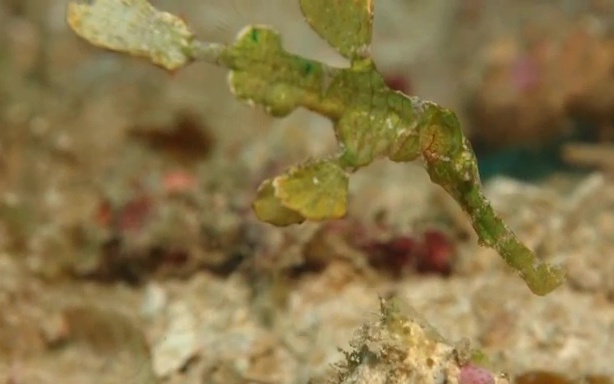 Cryptic camo - by Cindy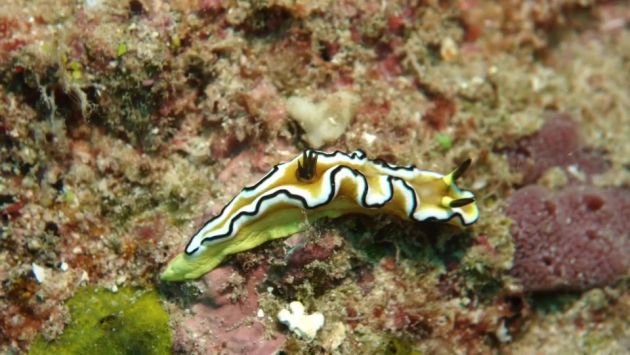 Heading downtown - by Cindy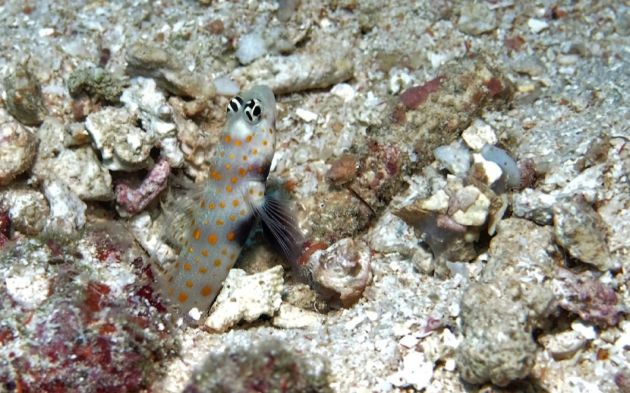 Peaking out - by David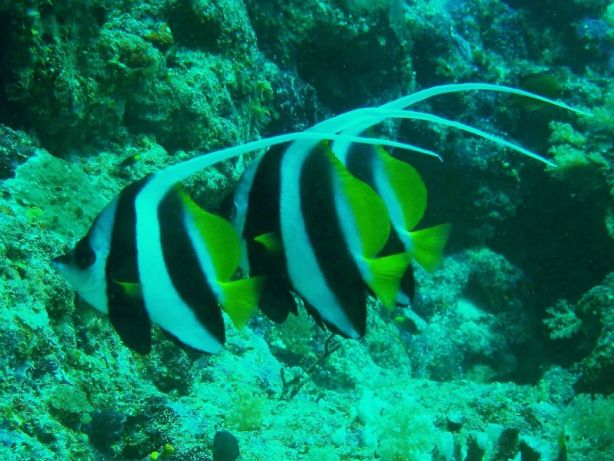 The fish go marching three-by-three - by David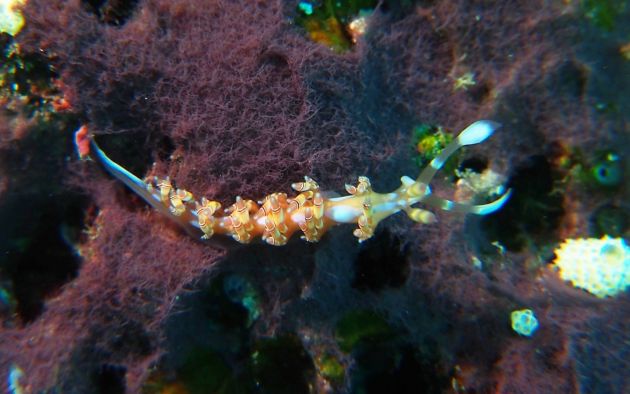 Beautiful bilas - by David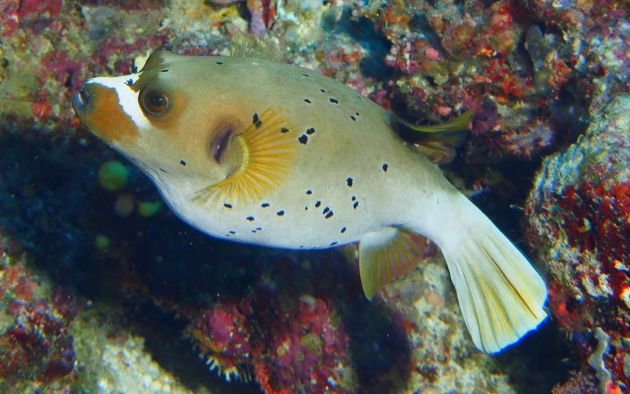 All puffed up - by Donna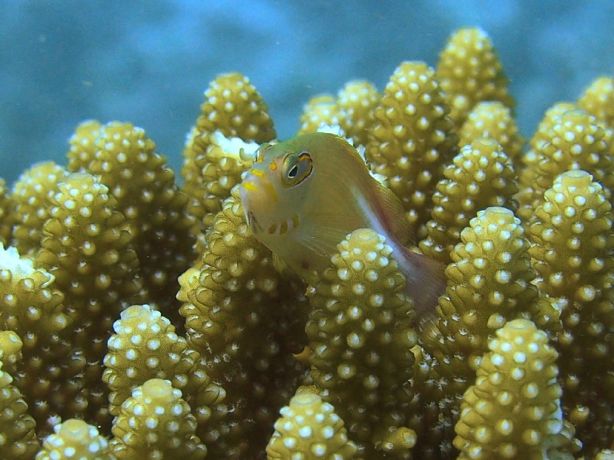 On the lookout - by Donna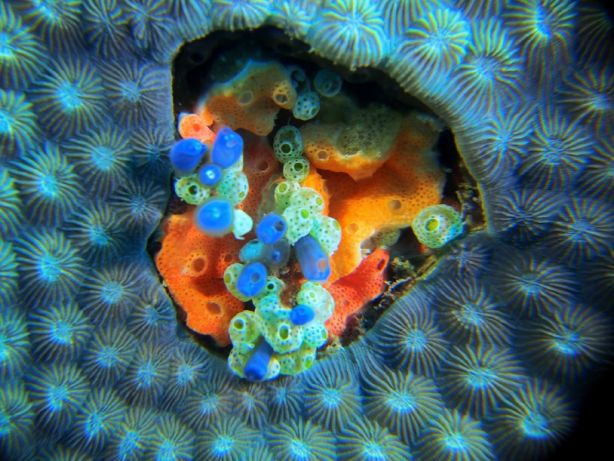 Candy colors - by Donna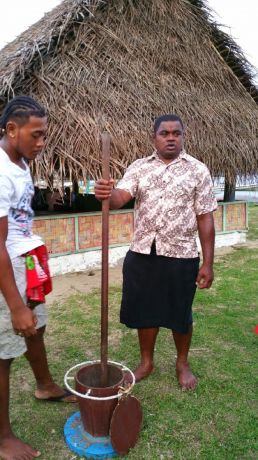 KAVA TIME! - by Lu & Julie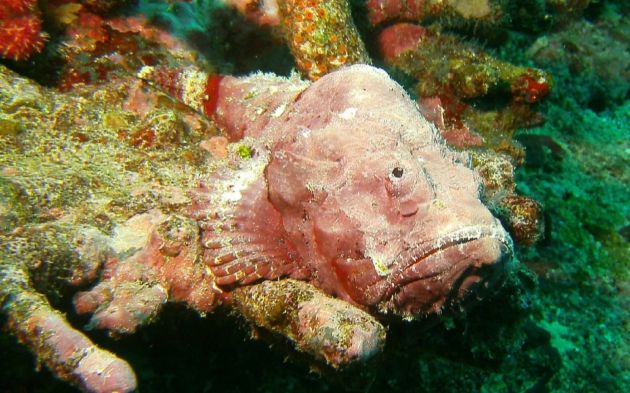 Pretty ugly in pink - by Lu & Julie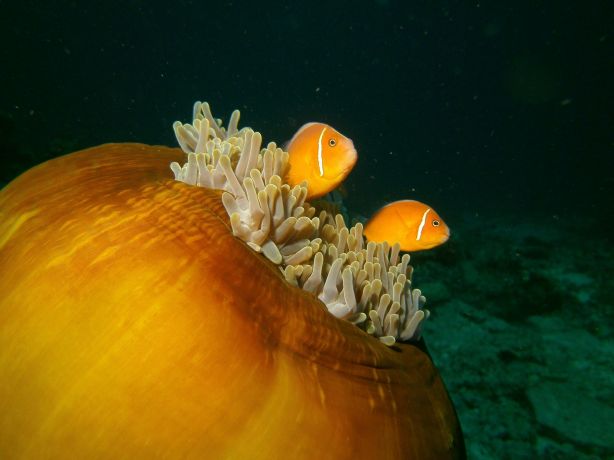 Looking ahead - by Lu & Julie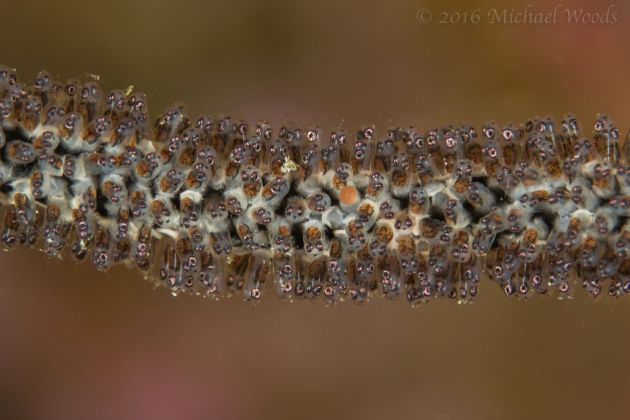 The eyes have it - by Mike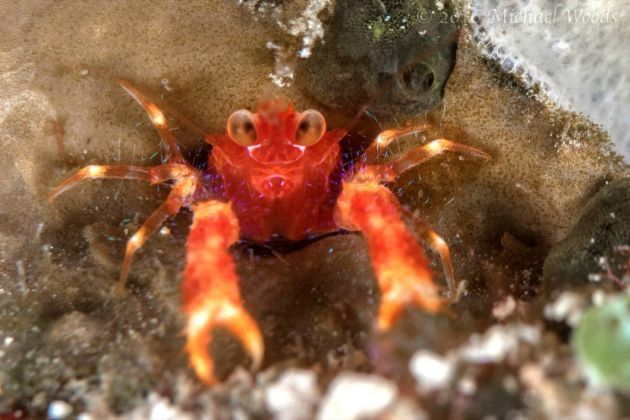 My friend, Freaky - by Mike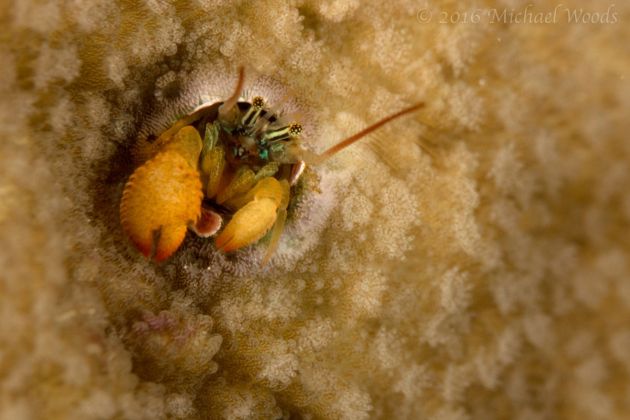 Clawing your way to the top - by Mike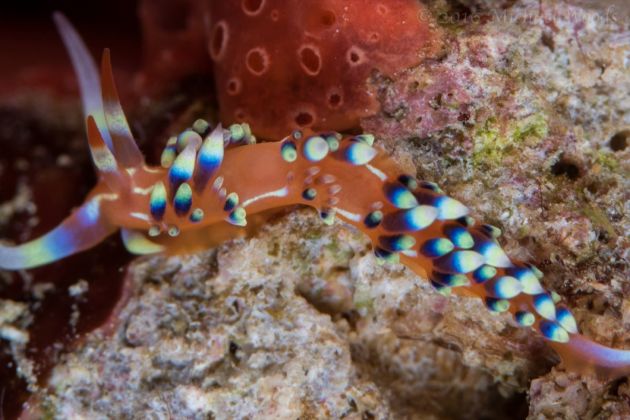 Ruffled feathers - by Mike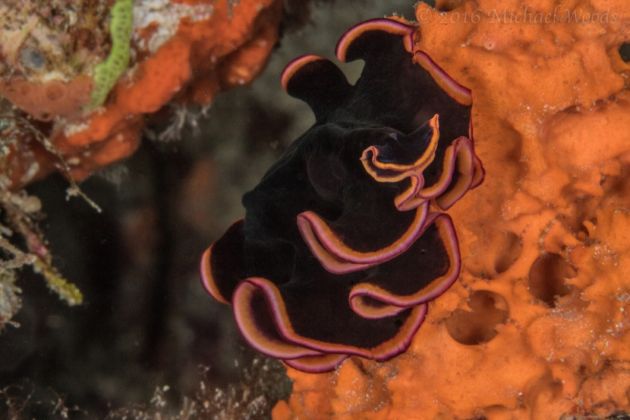 Slinky - by Mike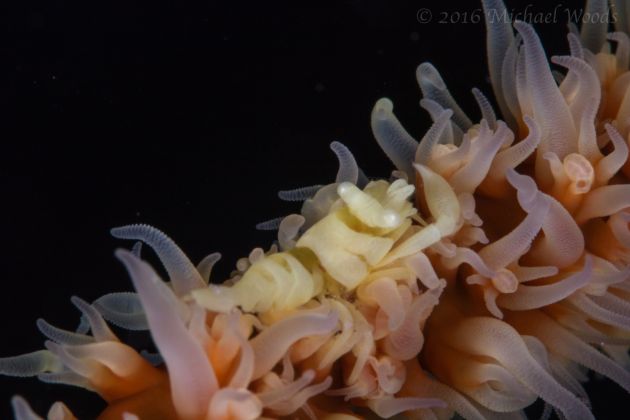 Blending in - by Mike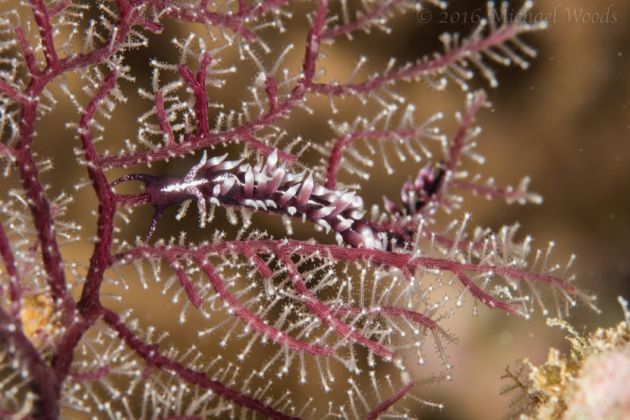 Framework - by Mike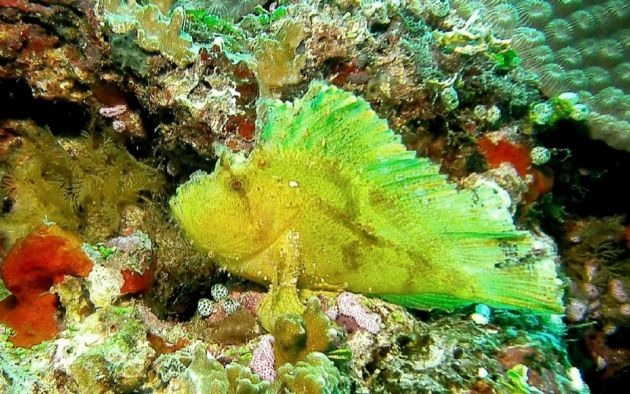 Poised & ready - by Tony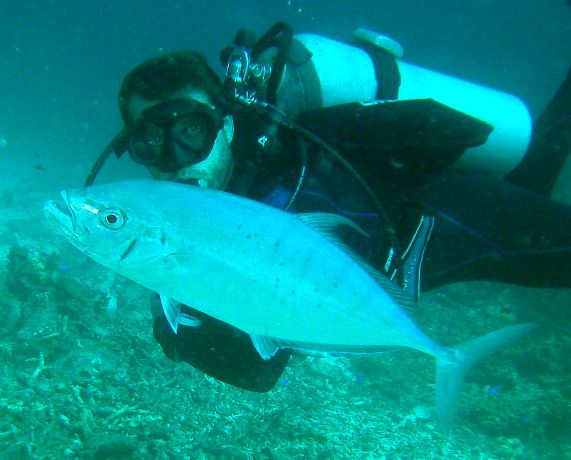 Fishy friend - by Tony
The next dive was one that Joshua and Jim had been looking forward to not doing for some time. On Jim and Cindy's previous visit two years ago, Joshua had been delighted to discover fellow basketball fans. Fans not only of the sport itself, but of the same team, the Duke University Blue Devils. Upon arriving on NAI'A this time, Jim presented Joshua with a cherished Duke National Champions T-shirt from the previous year's tournament, which Joshua proudly sported this afternoon, as it was time once again for this year's Championship game. He and Joshua sat the dive out and watched the game on the bridge. Later, Jim asked himself, "Where would I rather watch the Championship Final? On a boat in Fiji, of course!" As a resident of Durham, North Carolina, he also hates the UNC Tar Heels almost as much as he loves the Devils, so he relished in their loss in one of the most epic games in history. While the spotty internet out here prevented them from watching the last 13 minutes of the game, they downloaded the video so they could watch every nail-biting moment again two nights later!
Meanwhile, we had made a good call by heading down to the southern end of Rainbow Reef to dive Purple Corner, where we found beautiful purple coral, a pygmy octopus, some cool nudis to make Mike happy, including a geometric chromodoris and caloria indica, and, no current. Hooray! That was as long as our luck lasted, however. Despite careful calculations, the next dive was another ripper. Apparently, it was going to take us a while to get the hang of dive planning in these currents!
That night was our kava party. Not that that made it very different to any other night. These guests had taken to drinking kava as if they were born here! So the official kava party night was as you can imagine, a particularly boisterous affair. The crew once again sang Sandy's request of the Bruno Mars song, "Count On Me", which again brought a little tear to Lu's eyes. We knew that she, more than anyone, was missing the presence of a certain feisty southerner.
Jack's Place was the first dive of the day that morning, a place both Joshua and Amanda had been looking forward to since they'd been there for fun on a previous vacation. Thankfully, TC Winston had been kind to pretty much the whole of Rainbow Reef and left it just as we remembered it. Starting the morning with dolphins guiding you to the reef is always a treat, topped off with the discovery that the corals were still stunningly beautiful and home to many critters.
Unfortunately, poor Barb meanwhile had not been having much luck: having eventually landed in Fiji, the weather that we'd been hiding from in Taveuni was badly affecting Nadi. The nearby storm had been named Cyclone Zena and within a half day went from a Category 1 to a 3 cyclone and all flights to Taveuni were cancelled. Heart-wrenchingly close, it looked like we finally had to give up on getting her to us. All we could do now was make sure she was in a safe place to weather the storm. We're so sorry Barb, we know that this was not quite the vacation you'd been looking forward to, but we hope that sometime in the future you'll be able to look back on this with a wry smile as the time you "almost went diving in Fiji"… Our policy calls for all guests to disembark in the event of a cyclone in Fiji, but fortunately, we were in the best spot in the country and returning to port would have only put us in further danger… So, we just kept diving in the Somosomo Strait!
The highlight from Day 5 was a gorgeous little halimeda ghost pipefish that Joshua found hanging out of a ledge on Freeway. All the guests who got to see this rare and cryptic fish were delighted, but Jessica stands out as our favorite type of diver. She always showed her appreciation when we showed her some of Fiji's fascinating creatures with a squeal and a clap. When we showed her the halimeda ghost pipefish, she reacted by waving her hand in front of her mouth in what looked like a yawn, but was meant to be the underwater hand signal for OMG!
Our village visit had a different lilt to it this week as we went to a different culture. Kioa is the only Polynesian community in Fiji and treated us to a wonderful visit with a very colourful and animated singing and dancing performance. When it came time for any volunteers to join in, Julie's hand shot up before our host had even finished his offer. Like she would have volunteered for whatever he was to offer. Like we said, very shy, those Brammiers. Others soon followed including Jim who, like the flamboyant cuttlefish says, "everyone else should fit in with me!" as he confidently cut shapes on the dance floor.
Speaking of flamboyant, Don's diving outfits were not to be missed. Literally, you couldn't miss him. Designed by his wife, our favourite was flame red and adorned with a cute turtle design. We immediately knew whose father he was from the last charter!
Having stayed in Taveuni – or Tavenui as Lu and Julie still insisted on calling it – for an extra day to shelter from Zena we continued to explore this beautiful area. Sure, it's subject to strong, no, it would be fair to say raging, currents, especially on the day of the new moon as this was, but this is why the corals are so stunning here.  We know that you were all tested and we thank you for you patience. We did the best we could with the hand that we were dealt and you have to believe us when we say that anywhere else in the whole of Fiji would have been a lot less comfortable! Don't worry though, boss, Lu made sure that there were no "wimpy divers", so everyone gave it their best shot and maybe even learned a thing or two about how to dive in current!
Vatu-i-Ra was the perfect place to finish up our two weeks with Sandy's divers. Mellow Yellow, Coral Corner and Maytag gave us spectacular dives on the last day with blooming soft corals, psychedelic leaf scorpionfish and brilliant purple flabellinas. After so much anticipation, we are delighted to report that all of our divers over the last two weeks were not disappointed. And despite being slammed by a historic cyclone, we are proud to shout to the world that Fiji still has all the colour!
"Thank you for sharing your world with us. Y'all are amazing. Kind. Patience was outstanding. Jim & I hope to see you all again on the NAI'A. God bless you all in your travels. And Joshua… GO DUKE!"
-Jim & Cindy
"The best part of the trip was by far the crew. To see your smiling faces everyday for this last week has been a great joy. For those of you beautiful strong Fijian men who tirelessly helped me on and off the skiff with a smile – thank you from the bottom of my heart... You will always remain fondly in my heart."
-Robin
Our Guests...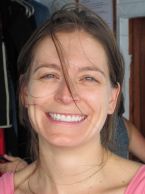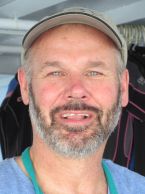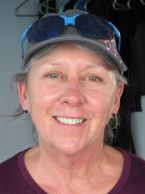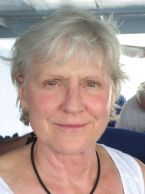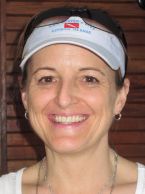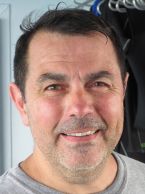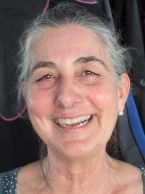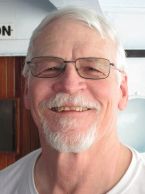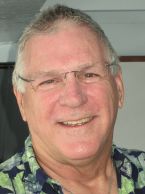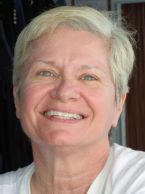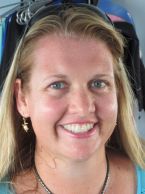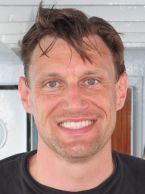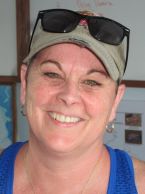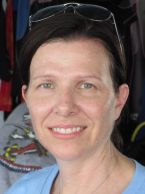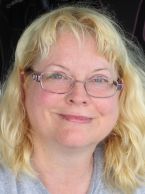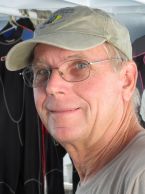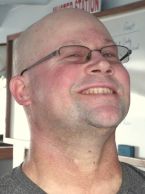 Comments
"We've been on other liveaboards – this is by far the best. Crew, food, sites – everything fantastic!!! Amanda – thanks for saving my ears & Joshua – thanks for saving Steve! The boat layout is top notch & the rooms are great. Thanks so much for an excellent trip."