First Folks to Dive in 2014
Destination: Bligh Waters
Trip Date:
Dec 29th - Jan 8th, 2014 -
Comments
Author: Amanda & Joshua
Welcome Back: Rona
Congratulations: Jane on her birthday & Fernando, Luis Antonio, Eduardo & Luis M on their Nitrox certification
This charter was dominated by citizens from all of North America: Canada, USA and Mexico, plus Rona, here for her 4th time, originally from the UK and Terry, from Malaysian Borneo. The currents over these 10 days would prove a challenge for all of our guests, some of whom have been diving for around 40 years.
Terry was one of the truly hardcore. Not only is he a rebreather combat/rescue diver with the Malaysian Special Forces, but he even brought his own chili peppers on the charter. You know, in case we didn't have enough. Thanks to the tremendous Indian influence in Fiji, local food can be notoriously spicy and Fijian people love it. In other words, we already had plenty of chilies onboard! But hey, you can never be too safe.
Day 3 of the trip was also New Year's Eve! We celebrated NAI'A style with a great day diving in Makogai with usual suspects, the leaf scorpionfish and blue dragons, plus a welcome newcomer, the lovely ornate ghost pipefish.Then in the evening, Mita prepared us a sumptuous NYE buffet complete with roast lamb, tender steak and plenty of veggies – yum! After this, everyone had a power nap then got up again for our NYE party onboard.
Festooned with palm leaves and looking very tropical, the dive deck went from the area where we prepare for dives to party central. We turned this week's kava party into a lively occasion complete with the usual amazing singing from the crew, boisterous sing-along animal noises from the guests,and of course, champagne at midnight! Everyone enjoyed it but I think it's safe to say that Debbie, a diminutive ballet teacher from Vancouver, who had the biggest appetite for partying, enjoyed it the most!
In light of the previous night's festivities, we had a lie-in and missed the first dive, but everyone still made it for breakfast at 9 and many did the full compliment of 4 dives at Wakaya on New Year's Day. A few guests were rewarded with a distant glimpse of a pair of hammerheads. Being the first country west of the International Dateline, we on NAI'A were among the first divers in the water in 2014!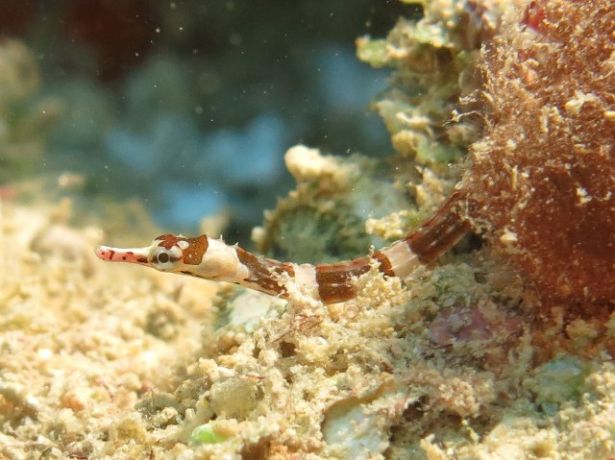 Peek-a-boo - by Jane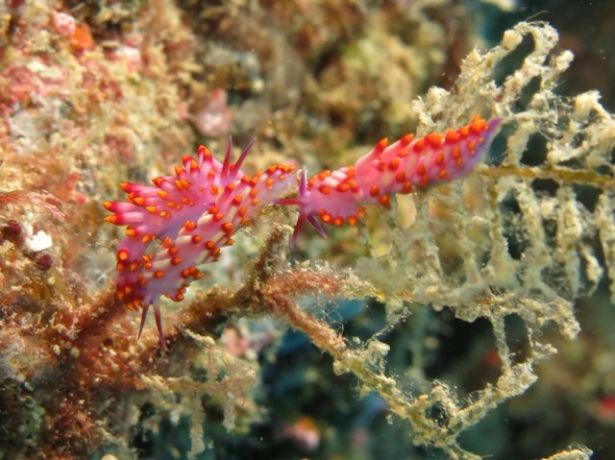 Three's a crowd - by Jane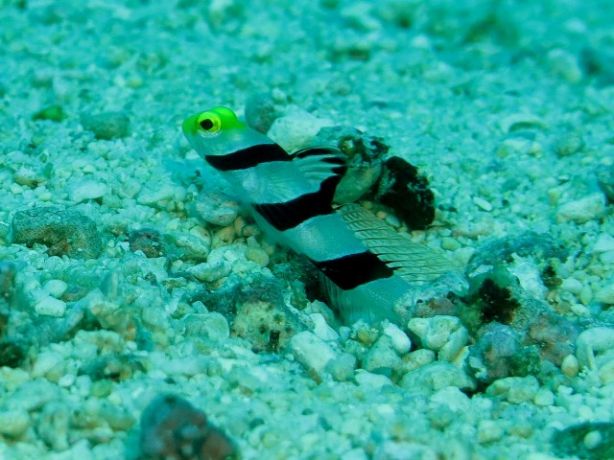 I smell yellow - by Jane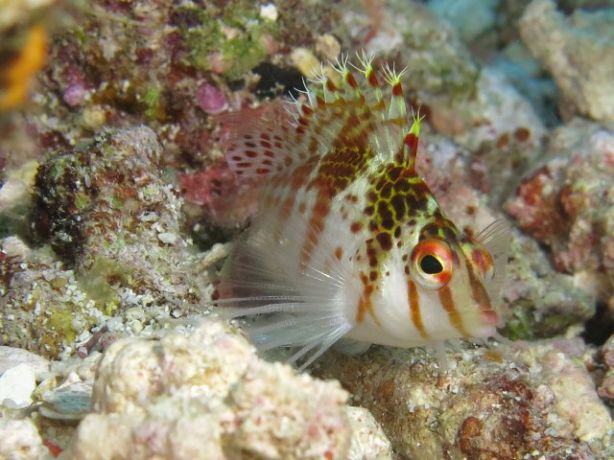 Here's lookin at you - by Jane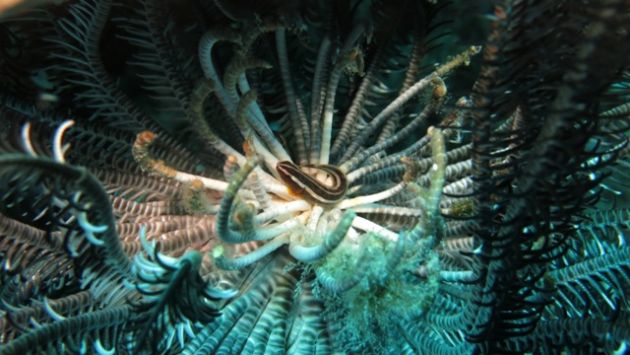 Looks like a salamander - by Jane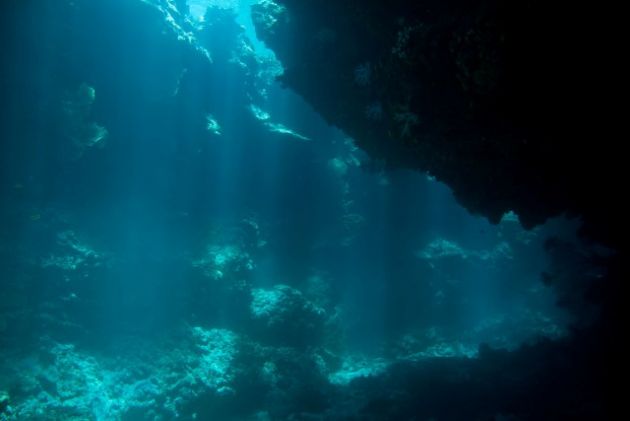 Rays from heaven - by Jesse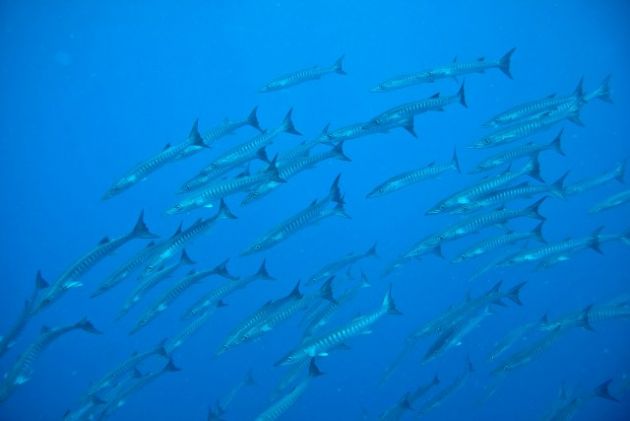 Cuda school - by Jesse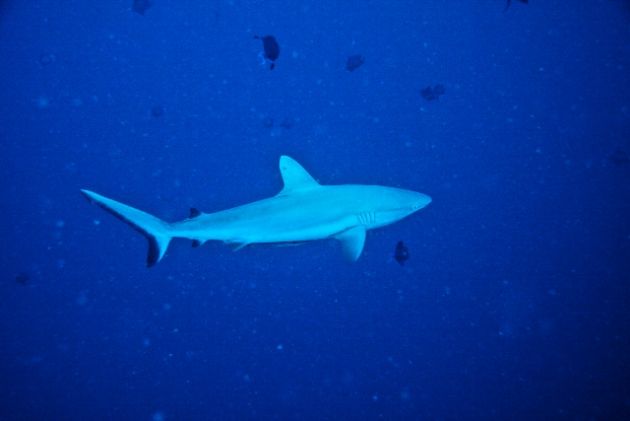 Lone shark - by Jesse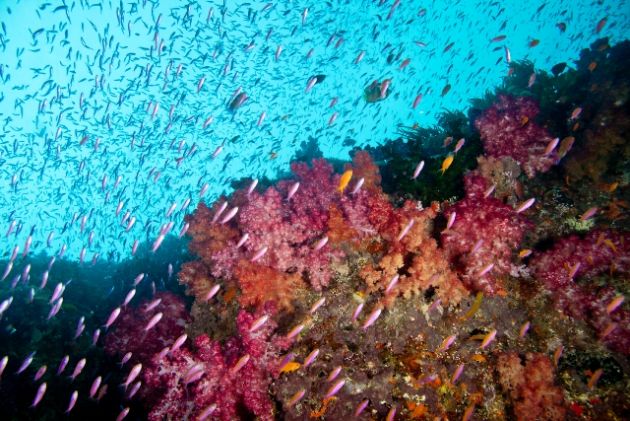 Explosion of life - by Jesse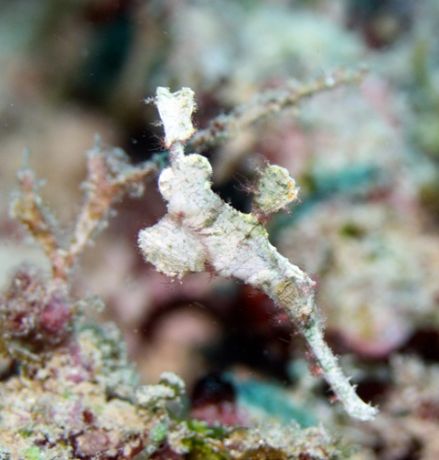 Ghostly halimeda - by Jim
Hidden agenda - by Jim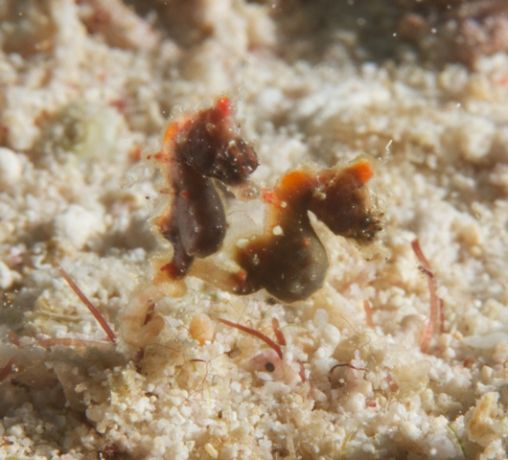 Finding one pygmy seahorse is hard enough! - by Jim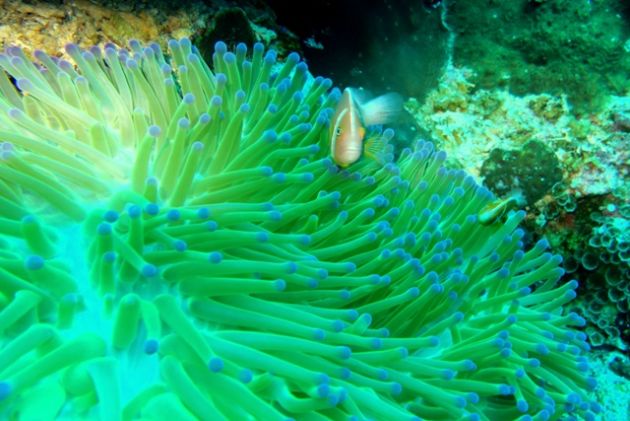 Clowning around - by John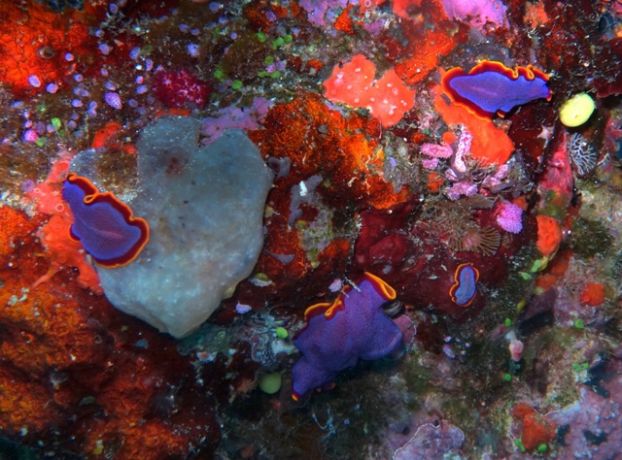 Flatworm rumble - by John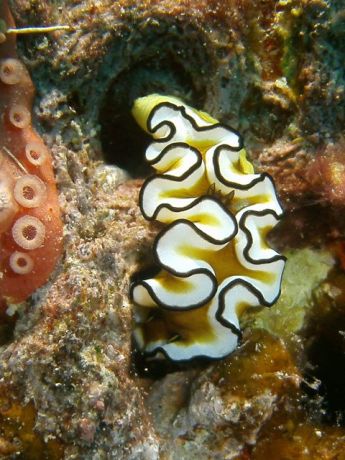 All frills - by John
What's a leopard shark doing in Nigali? - by Teresa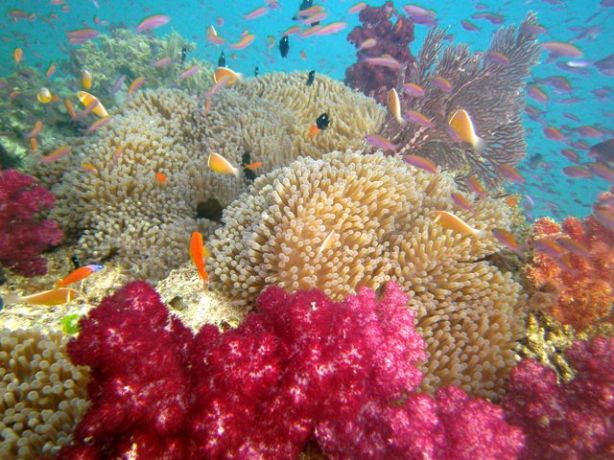 Top of the reef - by Teresa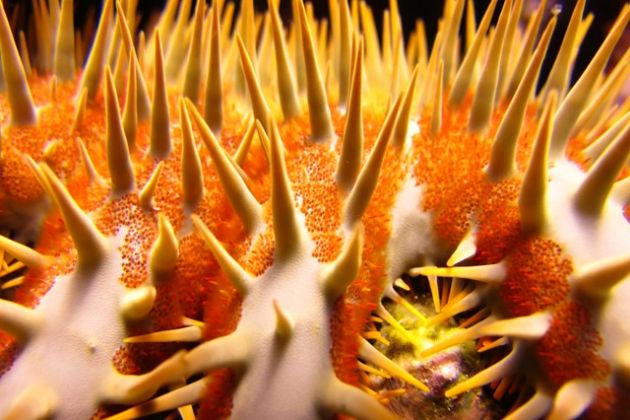 Spikes - by Terry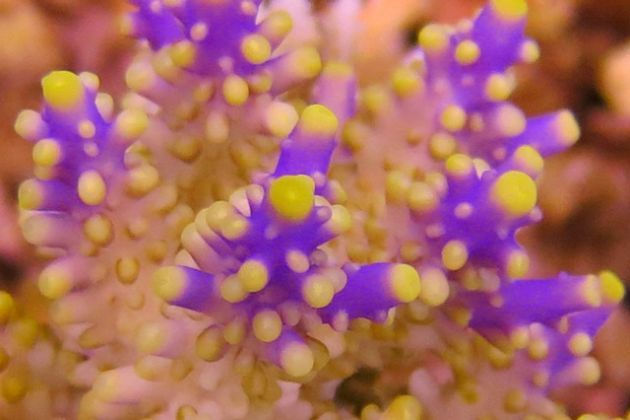 Extreme close-up - by Terry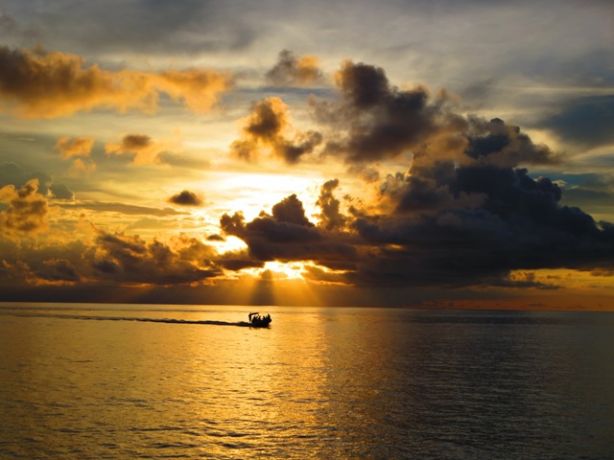 Skiff at sunset - by Jan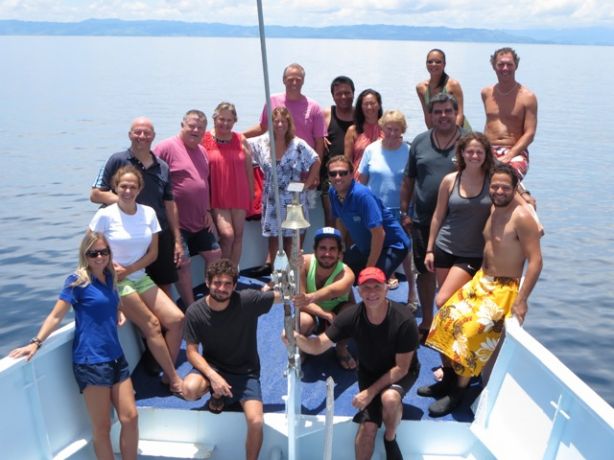 The gang
Onwards to Gau with sharks a plenty in Nigali Passage, accompanied by clouds of horse-eye jacks, midnight snappers and 3 species of barracuda. Ourvillage visit was beautiful as ever,at the very appreciative and enthusiastic village of Somosomo on Gau. Everyone got into the swing of it, so much so that at one point it seemed we would have to leave Fernando behind. He so seamlessly integrated with the villagers that he sat among them during the kava ceremony and wordlessly joined in with the dance performancerather than sit with the spectators!
That night we had a long, smooth journey overnight to the jewel in the crown, the Namena Marine Reserve. The new moon at New Year meant that we had strong currents that made for a great show and plenty of flying practice at North Save-a-Tack! This trend continued for the rest of the charter, not least in Vatu-i-Ra where we had some great drift diving with plenty of fish activity. The currents tested our guests, but it is the variable current that makes Fiji's reefs so colorful and dynamic.
If there were a reward for highest achievers on this trip, it would have gone to a few members of the group from Mexico. Eduardo, Luis Mi, Fernando and Luis Me all completed their Nitrox certifications by day 3 without missing a dive, giving them something more to celebrate on NYE. Well done, boys.
Biggest congratulations, however, go to Leti. She arrived on the trip as an extremely anxious diver unable to face going underwater alone. Yet with a lot of hand holding from us, plus breathing exercises, bravery and positive thinking on her part she completed a good 90% of dives and by the end was able to conquer her inner demons and fully enjoy the diving – hands free!
Just so we're clear, this included swimming with 40 sharks Nigali, and flying along with a strong current amidst a huge school of horse eyed jacks at Grand Central Station. Nervous shmervous.
On that note we'd like to say Happy New Year to one and all we hope you have a fabulous 2014 full of happiness, adventures, and of course, plenty of fish!
NAI'A brought me to special places where all those most beautiful corals & sea life I have seen in my entire 38 years of breathing gases underwater. Your warmest hospitality & friendship will be remembered forever! GREAT DIVING & GREAT FUN!
-Terry - Special Response Team Diver, Malaysia

You made us feel like family and made sure our stay was the best it could be. The diving was great and the crew was awesome. The NAI'A lived up to all of its expectations. Before we came, everyone said that if come to Fiji, you need to dive the NAI'A.
-John & Teresa
Our Guests...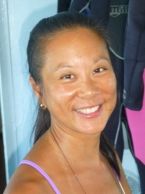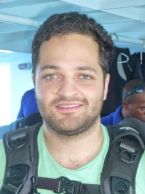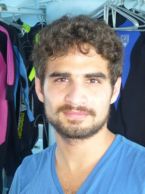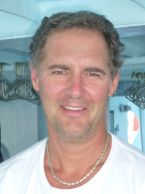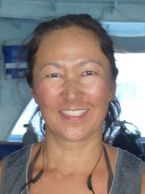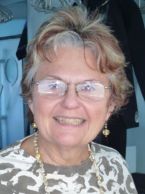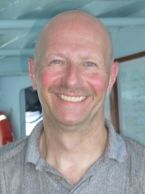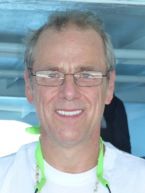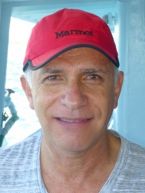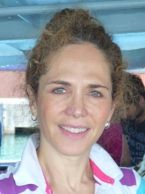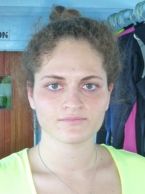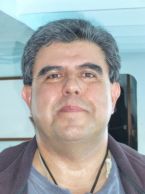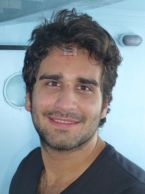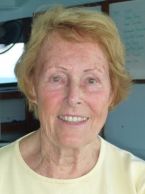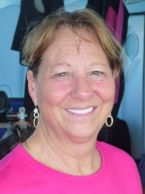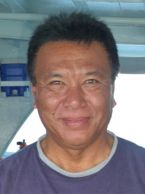 Comments
"I have just had a marvellous 10 days aboard Nai'a. As usual, your Fijian crew are rather special, and all the other guests felt the same. It was so great to be aboard again."

~ Quentin, 6-time passenger, New Zealand