Girls on Tour (and 3 Lucky Guys!)
Destination: Fiji's Bligh Waters
Trip Date:
Oct 21st - Oct 28th, 2017 -
Comments
Author: Vanessa & Chad
Congratulations: Teresa on hitting 400 dives and to Lynn H and Dena achieving Master Scuba Diver!!
Well, we've been back diving in Fiji for a month now and what a month it's been: 3 back-to-back charters with non-stop 'awesomeness'! This week was no exception, with lovely guests and phenomenal diving. We had a group of ladies – The Diving Divas – charter half the boat and they were joined by another three girls (two sisters with their close friend) …...and 3 unsuspecting, lucky guys! It's the first time we've seen such a female/male imbalance on the boat…...go girls!
We started off the charter with our usual checkout dive at Samu Reef just outside of Lautoka. Well, SOME of us did! Half the ladies declined having had a cocktail or two already: we checked the paperwork girls, it was in there, but maybe your subconscious chose to forget that part of the reading in favor of a boozy lunch….we don't blame you, it is your holiday after all!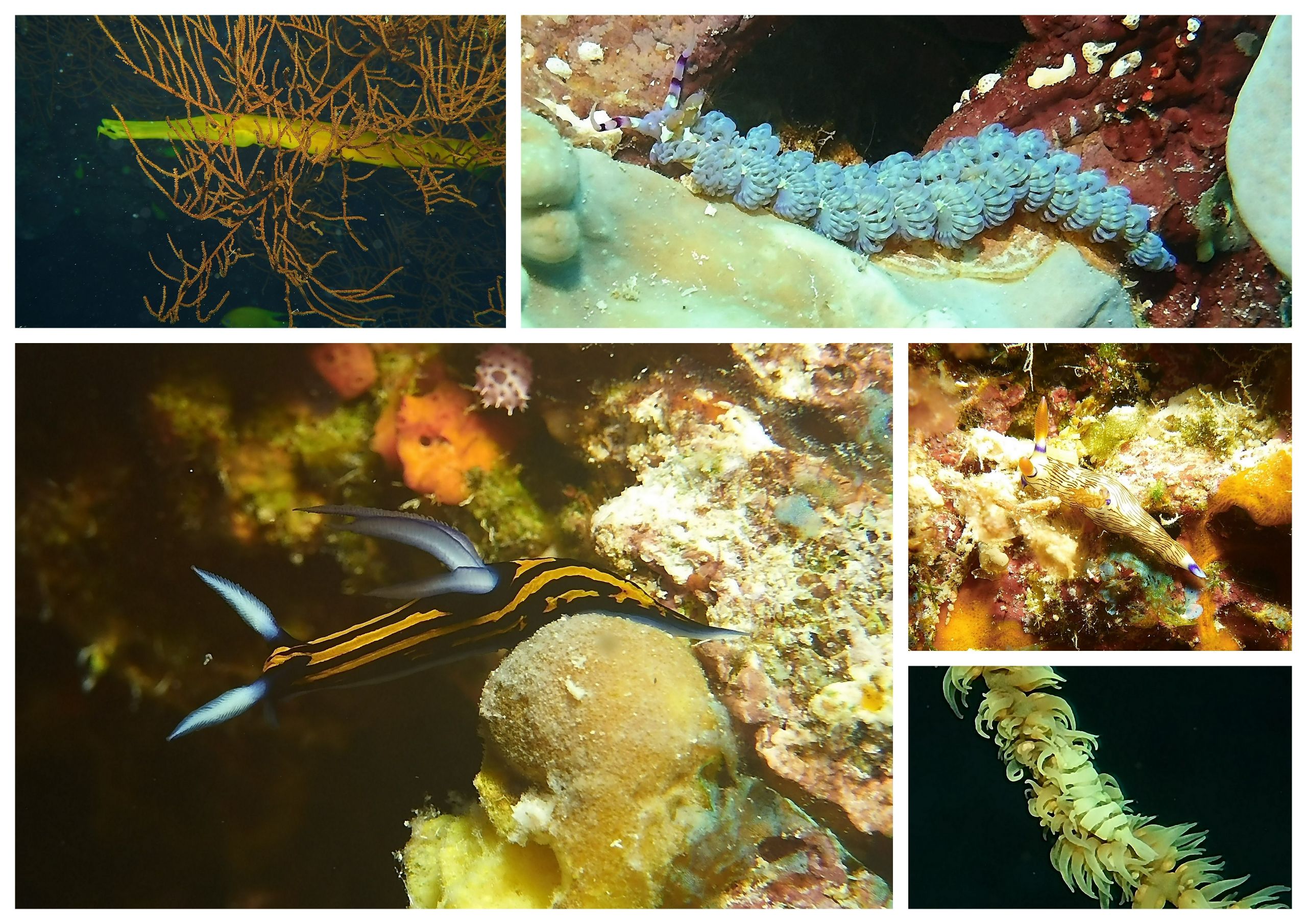 Photo Credits (All photos): Lana #divingdivas
The next day, however, we all hit the diving full force! Mother Nature was not on our side though and gave us some pretty tough conditions to deal with. Strong winds, big waves and some decent currents made for a challenging first day in the water. But our divers are hardy and did an amazing job, thank you all for your up-and-at-'em attitude. And for sure it was well worth it: we had some stunning dives at the likes of Mellow Yellow and Maytag. The kicking current had plumped up all the soft corals beautifully and several of the big boy predators – sharks, tuna and barracuda – were out hunting, ominously circling the dense cloud of anthias along the reef crest. Several of our divers were mesmerized by the sheer QUANTITY of fish we have here in Fiji, you really do get the sense of being truly immersed by them.
After the trial by fire of the first day, the following days were unbelievably calm: glassy flat seas and blazing sunshine! We couldn't believe the extreme change….but we sure weren't complaining. We headed straight south to the island of Gau as conditions were prime for Nigali Passage. We started the day with a little warm up session at Jim's Alley and Anthias Avenue, both of which proved lovely, peaceful dives with easy conditions and a ton of cool macro life. We were particularly excited to see our favorite, the 'Marilyn' nudibranch, especially after just discussing it at Scuba School! Other highlights were our first pipefish of the trip, a golden mantis shrimp and the ever adorable collection of blennies bobbing in and out of their holes. The Passage, as always, was the highlight of the day: it never fails to impress with its adrenaline pumping abundance of sharks, jacks and barracuda!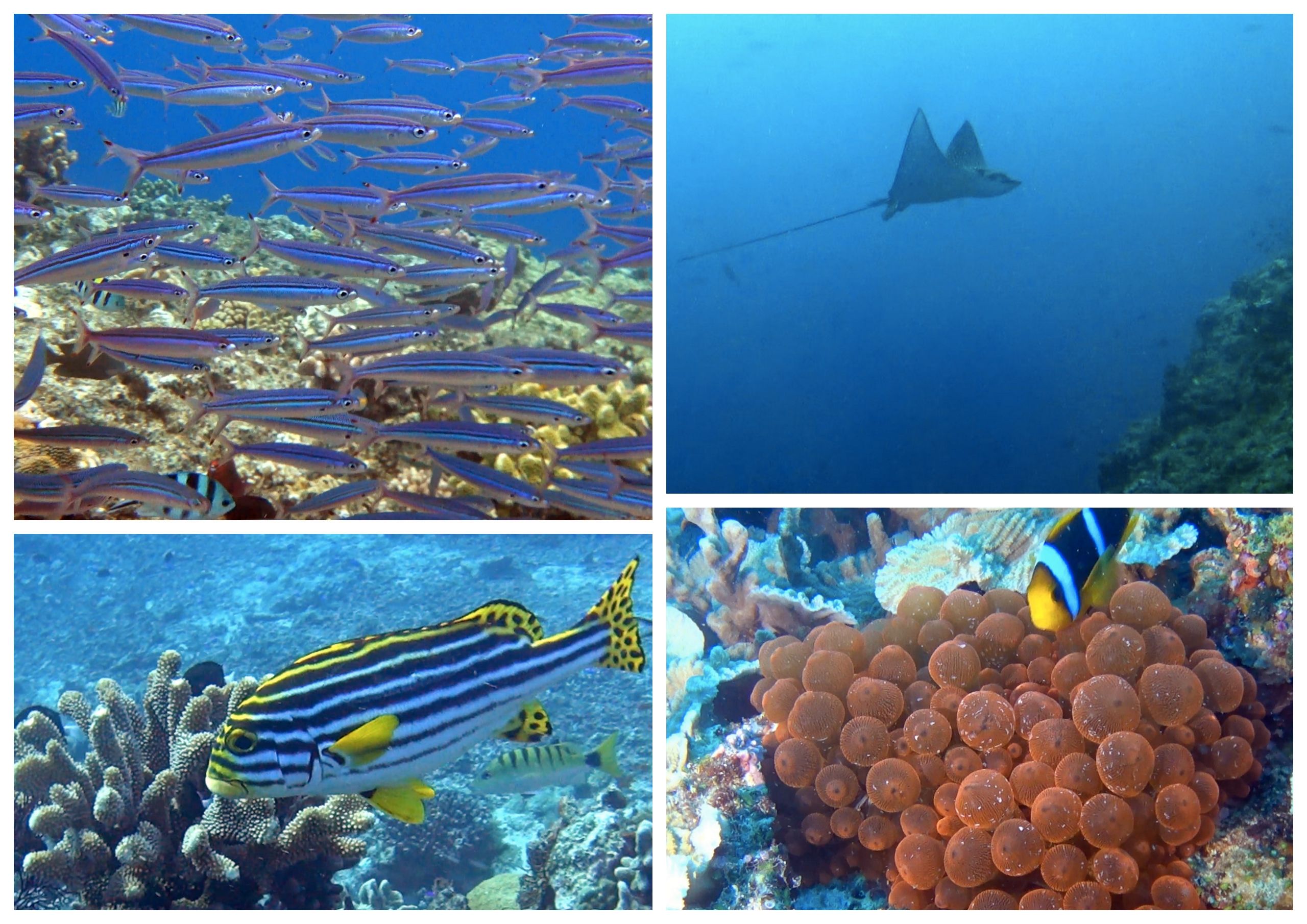 Photo Credits (All photos): Allen
During our time at Gau, we also popped in to the village of Somosomo for a leisurely couple of hours, wandering around their beautiful surrounds and enjoying a cultural show in the village hall. It really is incredible how every single Fijian is blessed with an innate ability to sing and dance! Our girls did themselves proud, too, jumping up and joining in with the dances. We jumped back on the skiffs at sunset, smiling from ear to ear.
Next up, we spent two glorious days in the Namena Marine Reserve, with calm seas and not another boat in sight: we felt very, very lucky and enjoyed every single second. Our divers had some really standout dives on the walls of Schoolhouse and Grand Central Station, being treated to an ENORMOUS school of jacks, an eagle ray and even a hammerhead or three! The pinnacle dives were also spectacular, with never-ending critters grabbing our attention: masses of cute dragonets, more and more pipefish and even a relatively enormous black and gold sap sucking slug (waaaaaay prettier than he sounds!).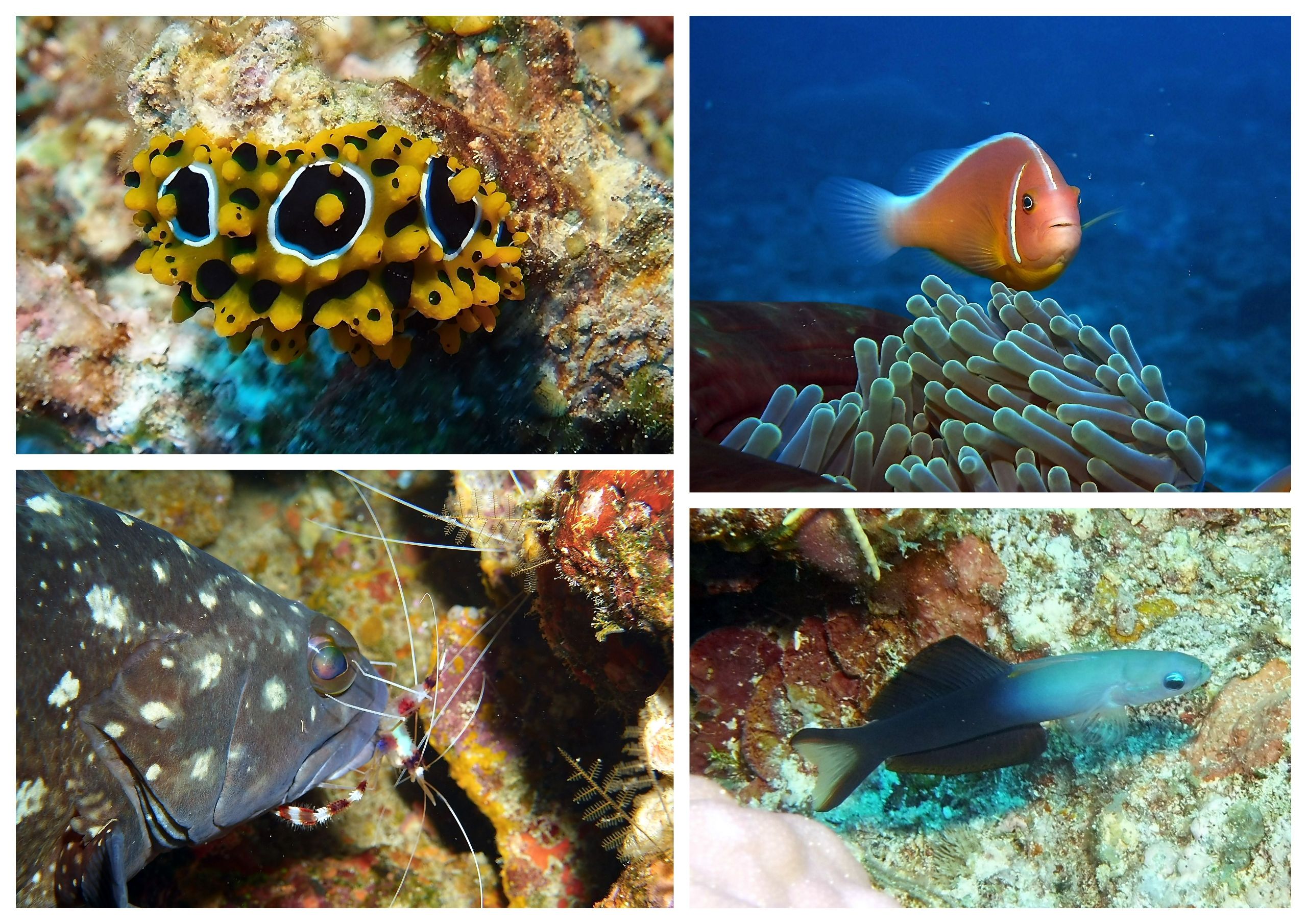 Photo Credits (All photos): Lana #divingdivas
Taking advantage of our peaceful night at anchor, our guests joined us out on the dive deck after dinner for a highly entertaining kava party. Our crew, as ever, were incredible with their beautiful singing and guitar playing. But the star of the show had to be Pat for his award-winning 'choking donkey' impression during the animal song: THAT will go down in NAI'A history!!
For our second last day of diving, we began to work our way back west and enjoyed 4 beautiful dives in the Vuya area. Cat's Meow with its magnificent swim-through filled with enormous soft corals seemed to be a crowd favorite, though Humann Nature and UndeNAIAble came a close second. This area is particularly well known for its fish life diversity: a perfect spot for Lynn H to finish up her Fish ID specialty with Lana and become a Master Scuba Diver!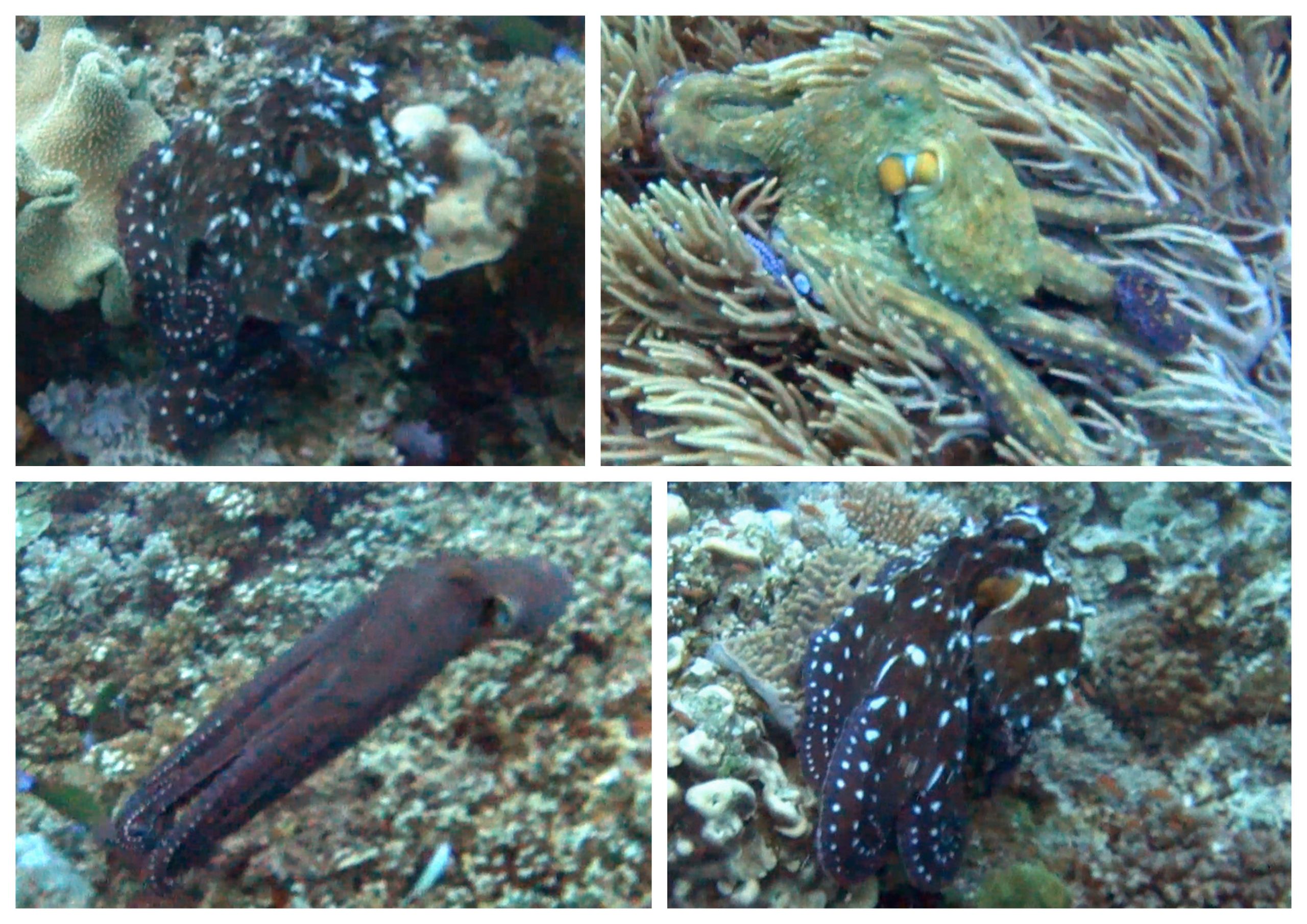 Photo Credits (All photos): Allen
Our last day saw us enjoy three fabulous dives in Nananu I Ra. We saw many things of beauty but nothing can surpass the magic of watching FOUR OCTOPUS, 32 legs, as they danced across the reef for literally hours (yup: they were the highlight of our 7am, 10am AND 1pm dives!!!), putting on an incredible display of color change and mating rituals. Perhaps this was a little celebratory reward from the ocean for Teresa who hit her 400th dive that day: congrats! What a way to end the trip!
So once again, we find ourselves back in Lautoka, bidding a great group of guests goodbye. Thank you all for joining us here on NAI'A. Every time we see an octopus from here on in we shall think of you all!!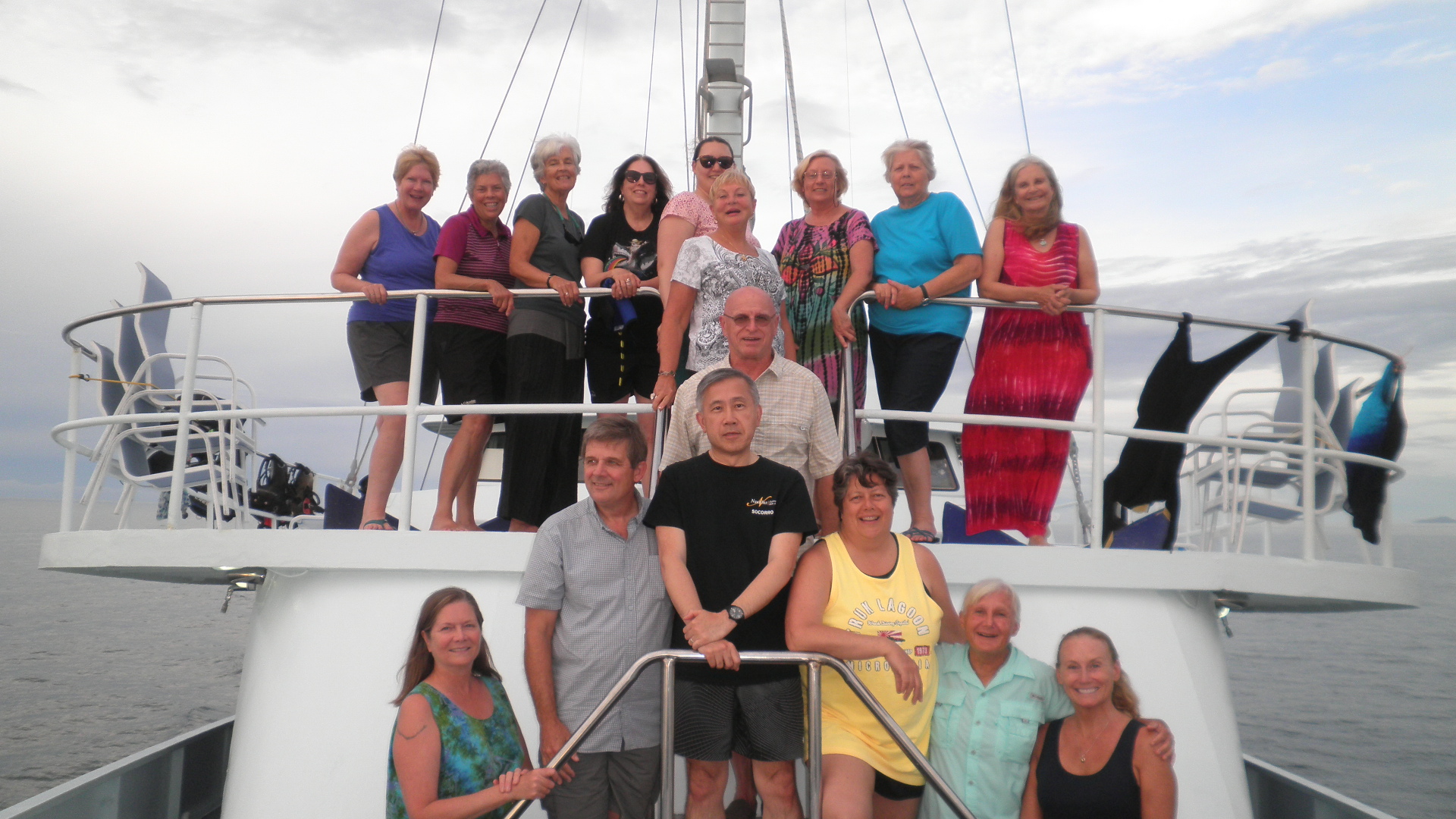 "Can't believe it took me 60 years to get to Fiji! The people….the sea life….the verdant islands and turquoise waters….a perfect combo!" Lee
"This week was everything I had hoped for and more." Liz
"Thank you for a lovely week. The staff and crew were attentive and kept us all safe. Hope we sail with you again!" Lana (Diving Divas, www.divingdivas.com)
Comments
"NAI'A dives the world's most beautiful coral reefs."