Hammer Time!
Destination: Fiji's Bligh Waters
Trip Date:
May 23rd - May 30th, 2015 -
Comments
Author: Amanda & Joshua
Welcome Back: Rona
Congratulations: Anthony on his birthday, Lynn & Jeff on their anniversary
During our four-day break, along with a few other crewmembers, we celebrated Koroi passing his Divemaster Course with flying colours. We guess it was considered a pretty big deal because the number one ranked Fiji 7s rugby team joined us at the club to raise the roof! In hindsight, that could have been a coincidence. Once back on board, we were raring to go for our last Fiji diving trip before NAI'A departs to the Phoenix Islands to search for Amelia Earhart's wreckage.
This week we had a mixed charter of English speakers from the United States, Canada and England, joined by a return guest, lovely Rona, from New Zealand. Amongst this merry band we had quite a high level of qualification including an above average crop of DMs, instructors and staff instructors. Two of them, Michael & Misti, used to teaching in the chilly waters off San Diego, decided that Fiji's 79-degree water was way too hot for them and decided not to wear wetsuits at all. Meanwhile Mike, a course director more used to the waters of Puget Sound, his wife Zena and another Great Northwest diver, Josiah, wore dry suits! We ourselves ended up somewhere in the middle, shivering in our 7mm wetsuits.
Following our checkout dive and dinner, we celebrated Anthony's birthday on the very first night. The group of four that included his wife, Mindy, and their friends Josiah and Michele, broke out their stash of beverages and started a party that would last all week long.
Our first day of diving in the Vuya area gave our guests the perfect introduction to Fiji diving. Stunning coral gardens at Cat's Meow revealed hidden gems such as the nudibranch predator, the blue headshield slug, plus a plump whip coral shrimp nestling at the base of the pinnacle. Heading over to the UndeNAI'Able area that afternoon Amanda, followed by Mike & Zena, Michele & Josiah went down to search for interesting fish at the base of the pinnacle and were rewarded with the beautiful Luzon's anthias, red-margined wrasse and the square-spot anthias.
Now that the nights are drawing in, we are able to do a proper night dive before dinner, meaning that, for our first night dive, we had an excellent turn out with only three or four sitting it out. UndeNAI'Able is one of our favourite night dive spots and it didn't disappoint. Amongst many other smaller sightings, the tally included two grand pleurobranchs, (which, turns out, don't swim, hey Anthony…!) an enormous pale green sponge decorator crab, a tiger cowrie and a textile cone shell, both on the prowl, and a glossodoris atromarginata nudibranch, which in Mike's UV light really looked psychedelic! Definitely worth getting wet for.
Wakaya was our next stop and we woke up to the kind of day that caused those who didn't wear sunscreen to end up with red faces at dinner! Sunshine always makes these reefs sparkle so we had a great day's diving with a lucky few getting some special sightings. After the first dive, it was Joyce who came back to the dive deck beaming from ear to ear having just seen her first hammerhead on Lion's Den. Others in the group saw passing manta rays and cryptic leaf scorpionfish. On the third dive at Lion's Den, it was Andreanne's chance to see this curious beast, which she tried to signal with a hand signal that looked like a strange salute. Of course, nobody understood what she was referring to, only that she was excited to see it. Back on the dive deck, Joshua showed her the widely accepted signal for hammerhead: both fists to the temples. She immediately remarked, "I thought that was the sign for Shrek!"
Um, why would you have an underwater hand signal for Shrek?
That night, we celebrated Lynn and Jeff's anniversary with cake and a song from the crew. Later, the crew continued playing guitars and drinking kava on dive deck while Mike and Zena danced like it was their anniversary. Little did we know, besides being a dive instructor, that Mike is also a dance instructor. Well that certainly explains the fancy footwork!
After a very calm crossing that night we arrived in the beautiful Namena Marine Reserve. Unfortunately winds had picked up earlier than expected which meant some uncomfortable skiff rides (sorry Misti!), but we had some wonderful diving nonetheless. Grand Central Station was superb, back to its clear and (fairly) predictable self with many sharks cruising around the wall, so many that Misti couldn't decide which to love the most. Sorry Michael, I think her heart belongs underwater today! Later, at Magic Mushrooms I, Joshua found a friendly NAI'A pipefish then demonstrated Fijian dentistry performed by three white-banded cleaner shrimp. Anthony spotted a stonefish, Joshua's first in Fiji.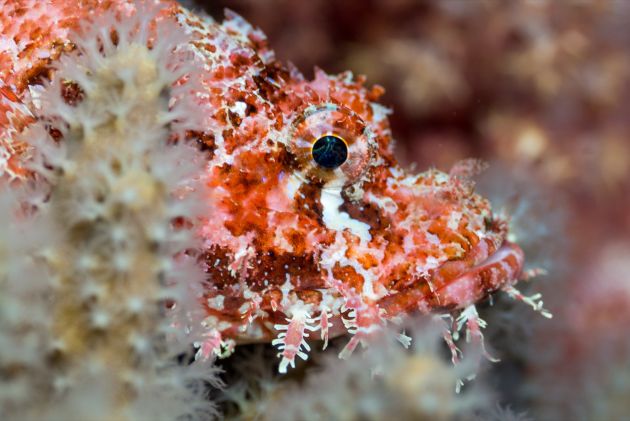 Peek-a-boo - by Addy & Joyce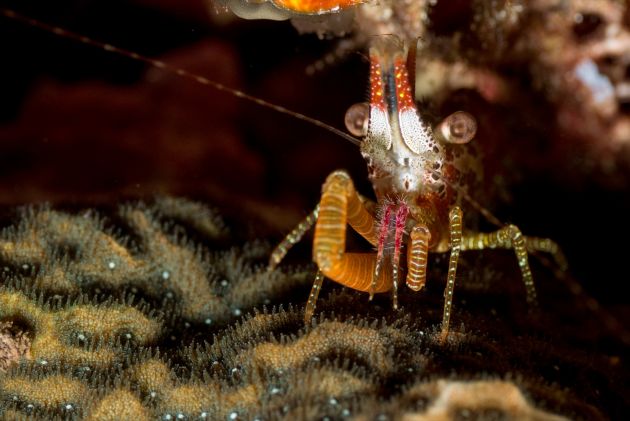 Tippy toes - by Addy & Joyce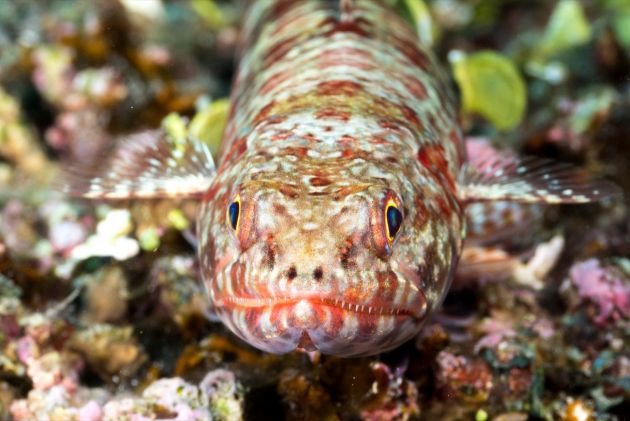 Nice grill - by Addy & Joyce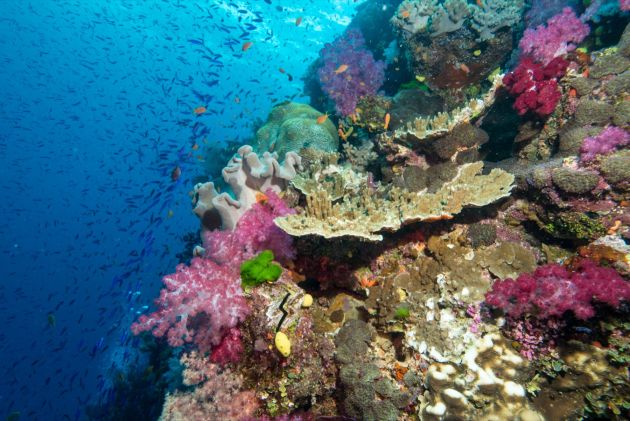 Making a splash - by Addy & Joyce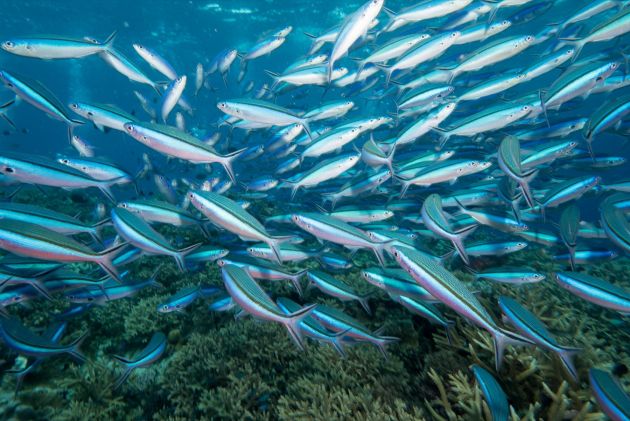 Low vis - by Addy & Joyce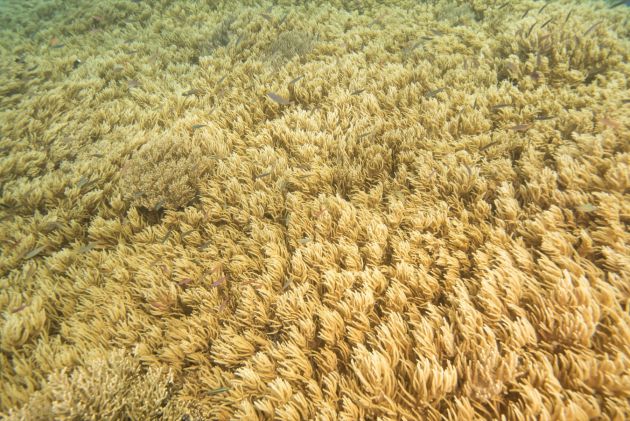 Amber waves of grain - by Addy & Joyce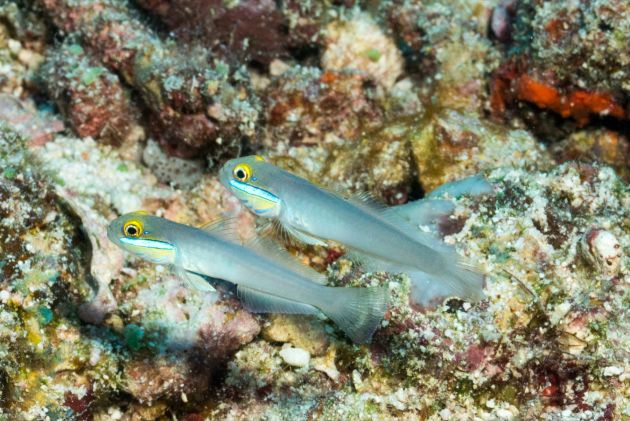 On a hot streak - by Addy & Joyce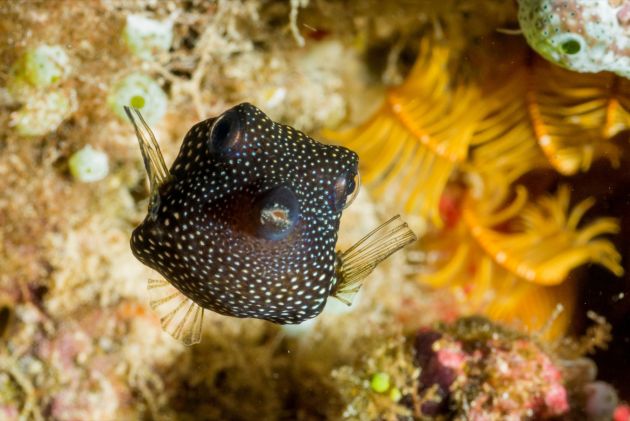 Don't be a square - by Addy & Joyce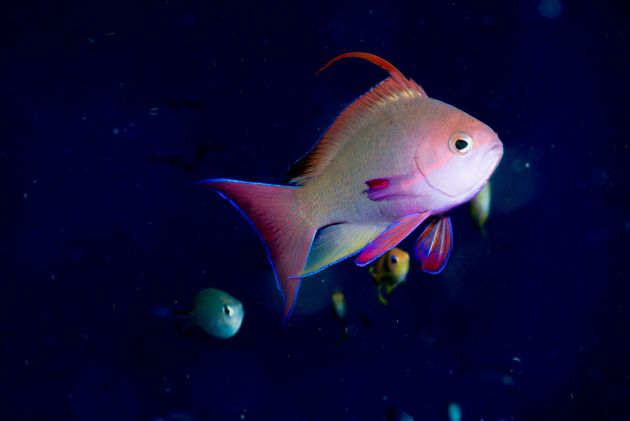 Are you getting my best side? - by Addy & Joyce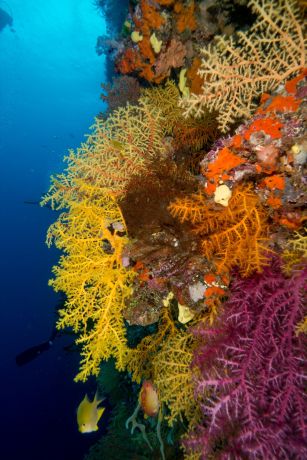 Mutiny on the Bounty - by Addy & Joyce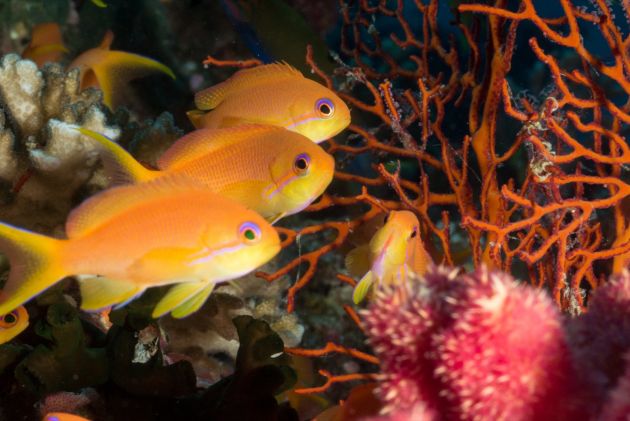 Sister act - by Addy & Joyce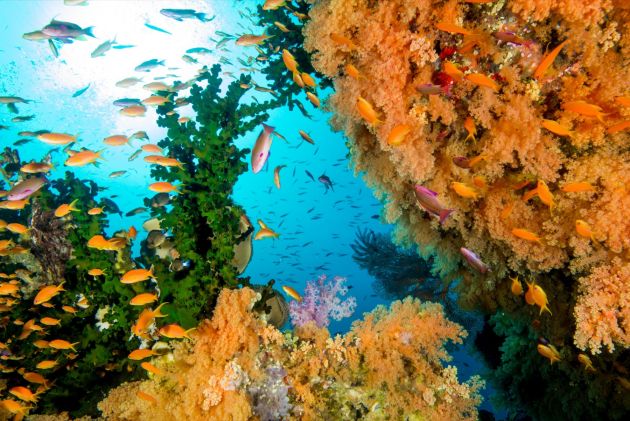 Swept away - by Addy & Joyce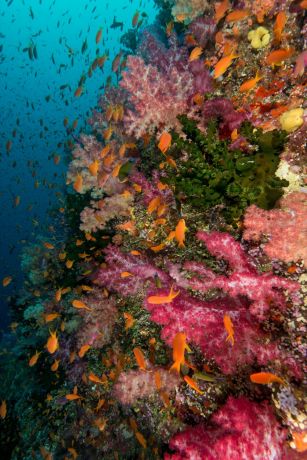 Just another day in Fiji - by Addy & Joyce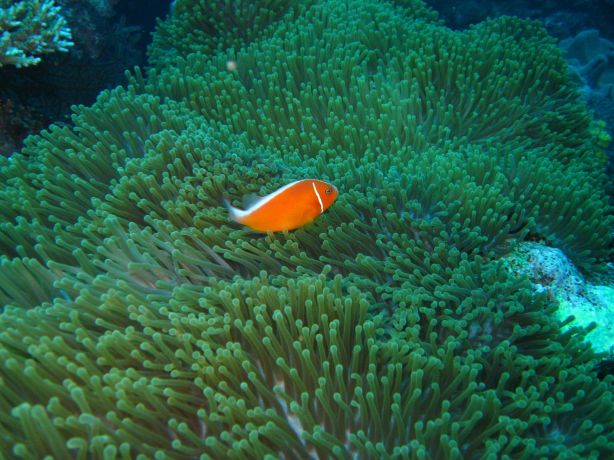 Solitude - by Josiah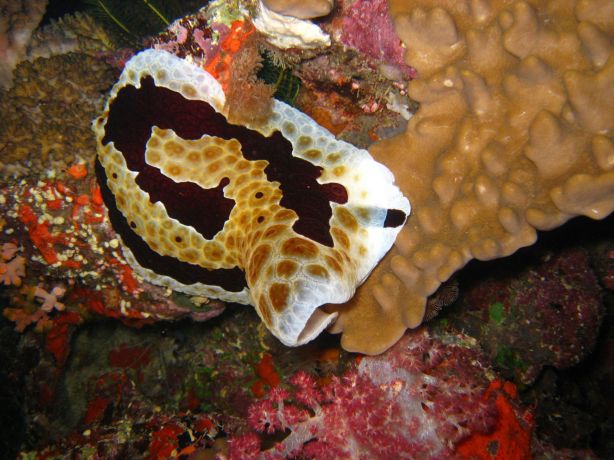 Grand entrance - by Josiah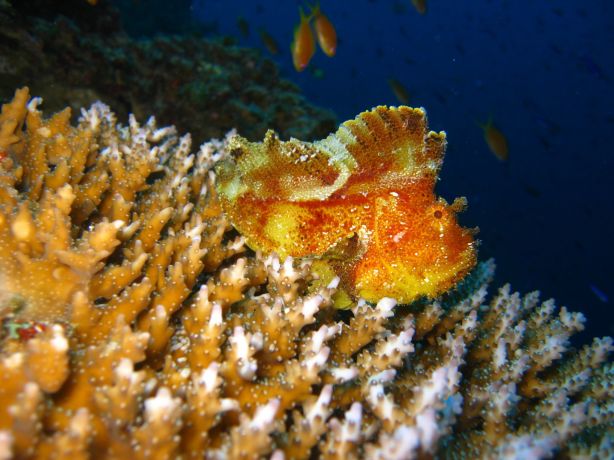 Making a stand - by Josiah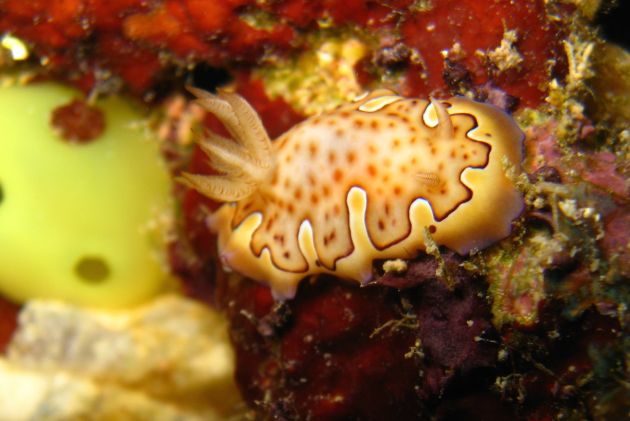 Co's colors - by Josiah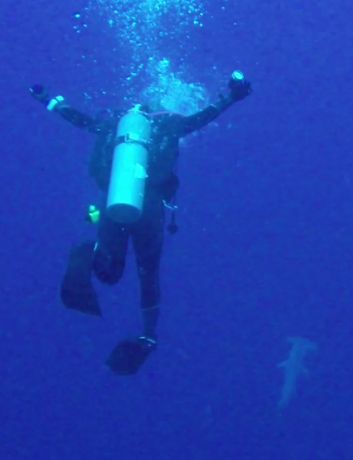 Stop! - by Josiah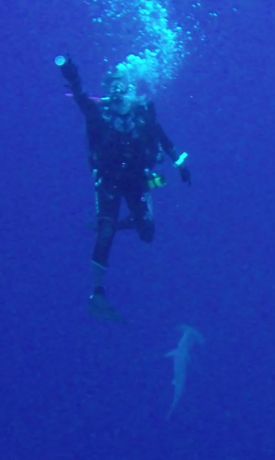 Hammer Time! - by Josiah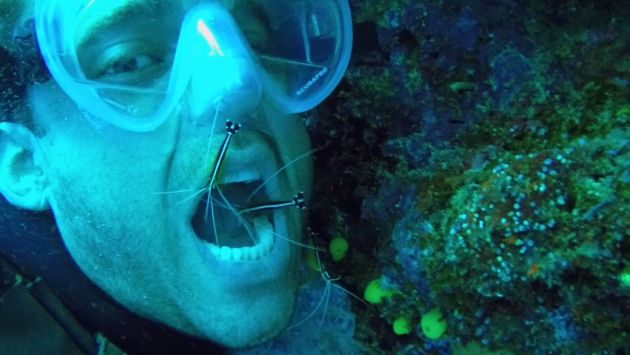 Time for your checkup - by Mike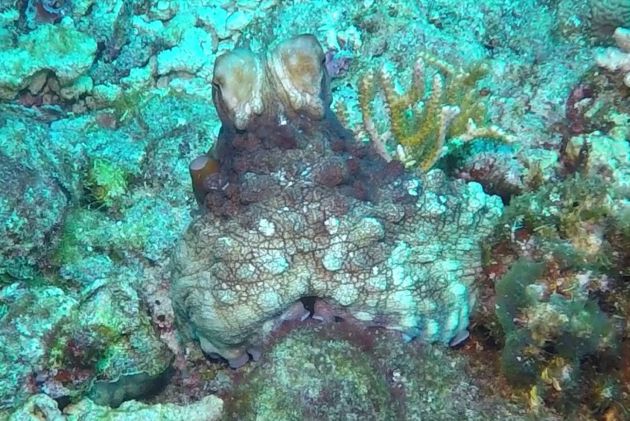 At last - by Mike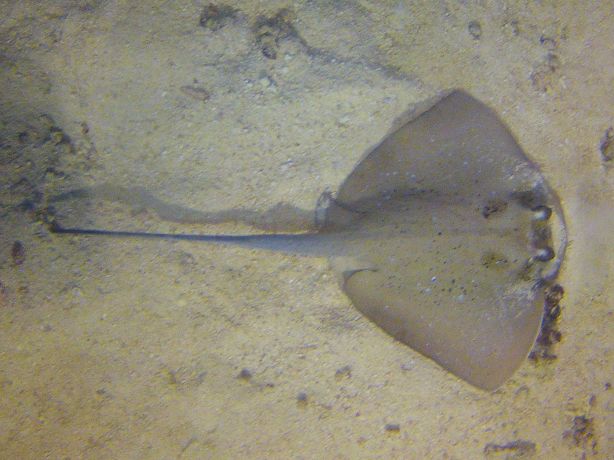 Lying down on the job - by Mindy & Anthony
We hosted our guests at our weekly kava party that night and, although our guests seemed to enjoy the welcoming atmosphere, perhaps the jetlag and diving had finally caught up with them, so we didn't party too terribly late. During the party, we heard Misti mention that if she got "skunked" by hammerheads on this trip, she would make Michael take her to Cocos. We thought that we had left behind our best bet in Wakaya, but of course didn't mention it at the time.
On our first dive at Grand Central Station the next morning, Joshua led his group to a corner of the deep wall and waited. Many grey reef sharks stalked the hoards of red tooth triggerfish and fusiliers, but nothing bigger. Suddenly, a large scalloped hammerhead wound its way up the reef, right into the middle of the group! Joshua and Misti must have spotted it at the same moment because, when he looked over at her, she flung her arms and legs out, then clasped her hands, spun around (missing a couple seconds of the shark spotting, mind you), sucked down a few hundred psi and steamed up her mask with emotion! Once back onboard, Joshua pulled Michael aside and told him he had just saved him about $10K!
In the afternoon Amanda led her skiff to a re-discovered dive site, the shallow reef garden east of Tetons II. Swimming out in front, she spotted two pairs of the shy but beautiful yellow nosed gobies hovering above the sand. Motioning for everyone to stop and look ahead so as not to scare them, everyone did as they were told, unwittingly creating what looked to Mindy and Michele to be a starting lineup in an underwater sprint. Too tickled to concentrate on the marine life, they had to remove themselves to laugh into their regulators! Next up, sharp-eyed Zena spotted something she thought might be a fish, but she wasn't sure. Turns out it was a teeny tiny peacock razorfish. Nice spot!
The following day at Makogai, we headed out to the treasure trove known as Rick's Rocks to see what we could find. This time we discovered a juvenile regal angelfish and a first for Amanda, a disco clam (better known as an electric file clam), flashing away like it was 1974. And then it was time for our two-hour visit to land and the beautiful people of Makogai Island. Upon our arrival we were told that there was a female green sea turtle to tag and release. The honour of which was bequeathed to our very own Chief Michael. Afterwards we all watched our new, prehistoric friend make her ungainly way back towards her ocean home under the rich afternoon sun. For any ocean lover it was a very emotional thing to watch, but this was especially true for Mindy who was moved to tears. Another touching moment during the experience came as Joshua and Amanda presented prints of 20 months of guest visits to this village to the grateful villagers.
For our last day of diving we finished strong. A first dive at Mount Mutiny with its stunning coral wall garden gave Nathalie the wide-angle pictures she'd been looking for and for those with adjustable settings, a sea spider and scorpionfish. Throughout half of our dive, we were accompanied by a perfectly relaxed hawksbill turtle. Following that were two stunning dives in the pending-marine-park-status Vatu-i-Ra, the perfect finish to a very enjoyable seven days. On the last dive, Mindy finally got her wish and saw two octopi under the guidance of Captain Johnathan. We wish she had seen them much earlier in the trip; it would have saved us a lot of badgering. Sorry, we kid because we love!
It's always a pleasure seeing a group who had begun the week not knowing each other, gelling and getting along, and this was never more obvious that the last night. Along with the crew, most guests stayed up into the wee hours on the sundeck drinking kava and gazing at the starry Fijian sky. Some staying up so late that well, it was actually morning again, hey Andreanne? Let's hope you get some sleep on the flight home!
"And the adventure continues on for all of us that live life to the fullest! We may break a lot of bones along the way but scars leaves stories to be told of living. For us this is a story of watching Mindy get on the skiff & me falling off, for some it was HAMMER TIME & others it was all the nudies & kava time! In the end it is he or she with the best sotries wins. Thanks for the stories, kava, Fiji smiles, octopus, sharks & coral. We had a great stop on our path & glad we crossed yours!"
-Anthony Bing 
"Thanks for a great week! We had so much fun in and out of the water. Great crew, delicious food, nice bed. You guys are the best! Oh, and J's Showtime is the highest rated show ever!"
Joyce & Addy
Our Guests...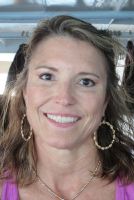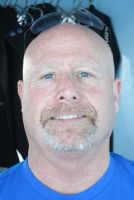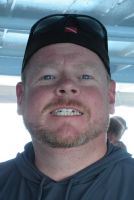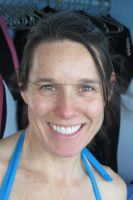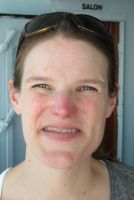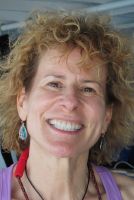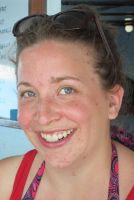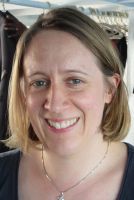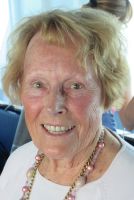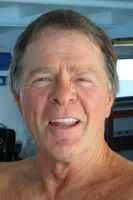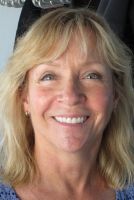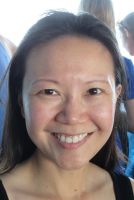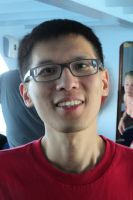 Comments
"Thanks for team of NAI'A ship!!! For the best time what I spent in Tonga whale watching trip. "

~ Damir, Kazakhstan. 12 years old