House Calls
Destination: Fiji's Bligh Waters
Trip Date:
Apr 26th - May 3rd, 2014 -
Comments
Author: Joshua & Amanda
Welcome Back: Jeff & Sandy
Congratulations: Rohan & Denise on their Nitrox certification!
Among our guests aboard this weeklong charter was Rohan, Cruise Director Joshua's closest friend since his university days. Rohan has distinguished himself among Joshua's friends by visiting him in many different countries. This trip to Fiji would make it their 8th together. Also onboard were several pairs of Americans from various walks of life and levels of dive experience. The farthest traveller was Jean-Pierre, who came all the way from France to dive Fiji's famous reefs. Patrick and Katerina had the shortest flight, visiting from Hong Kong, their home away from home.
The weather forecast for the first day was not ideal, grey and windy with scattered rain showers. This week we've finally had to concede to the fact that it is now, definitely, wetsuit weather again. Unhappy times for us - climbing into a 5mm 3 times a day is infinitely more work that pulling on a pair of boardies – but happy times for the coral! Whilst there are still some noticeable areas of bleaching at least it is now slowly recovering.
On our first full day of diving, we did one dive in the Vatu-i-Ra area before heading off towards the enormous reef pinnacles of E-6 and Mount Mutiny. Our divers saw several white tip reef sharks, predatory tuna and mackerel and an impossibly camouflaged decorator crab covered in halimeda algae. From there, we made the long haul to the island of Gau in hopes of catching the right current at Nigali Passage. The incoming current which follows the rising tide, created a current that surged progressively stronger throughout our first dive there. We were treated to dozens of shark sightings, with their passes in front of us standing in the bleachers much closer than in recent times. There were also an unusually high number of white tip reef sharks venturing into enemy territory, a large school of horse eye jacks, enormous Spanish mackerels, tuna and a baby manta, just 3' in wingspan!
Our afternoon was spent visiting the inviting village of Somosomo. As the sun settled lower in the sky, the climate cooled off, making the visit even more enjoyable. Jennifer was actually moved to tears by the warmth, simplicity and uplifting spirit of the local people there. Headman Tom explained how the people settled there and got by through simple, sustainable agriculture, then led us into the communal hall where the entire village welcomed us with song. Lidia, Lui and Katerina got up (or were pulled up) with the local women to perform traditional dances, learning as they went. Back on board, some of the guests continued with music and drinks well into night.
It was a smooth sailing to the island of Wakaya. We woke up with the clouds starting to break up and letting beams of bright sunshine onto the hard coral reefs. Our guests were very lucky this week, each group seeing large, black manta rays gliding over the reefs of Vatu Vai. The first one spooked a grey reef shark, which was interesting considering the shark could tear the manta apart. The second one spooked Katerina, who didn't see it swoop in behind her. When she turned around after Joshua started pointing and screaming, she flinched because the manta was so close, she thought it was a whale! We also saw a big green turtle and cryptic leaf scorpionfish among our dives. Our new Chief Officer, Bugsy, who used to work on NAI'A 10 years ago, reintroduced us to a "new" dive site, Hole in One. The coral there is pristine and it is said to be occasionally graced by hammerhead sharks and manta rays. That remains to be seen.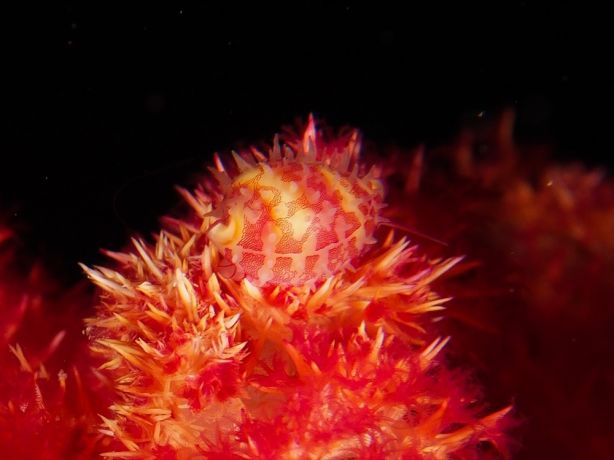 Miniscule egg cowrie on soft coral at night... are you kidding me? - by Florent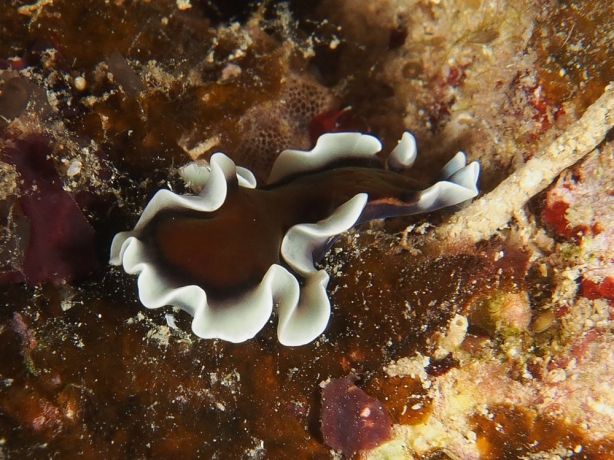 Not in the ID book. Let's call it the chocolate flatworm - by Florent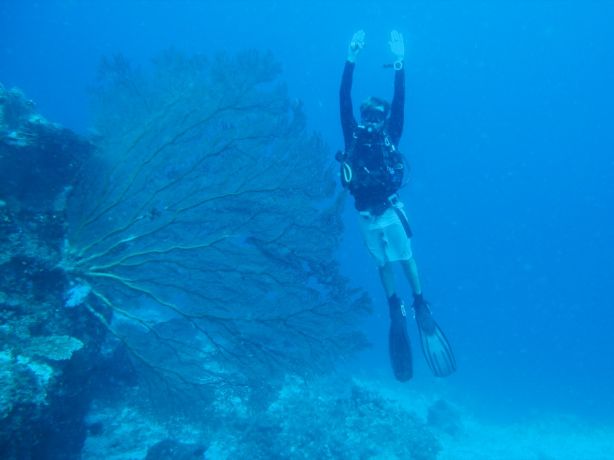 Let's see, I'm about 9' from fingers to fintips. That makes this sea fan more than 10' - by Florent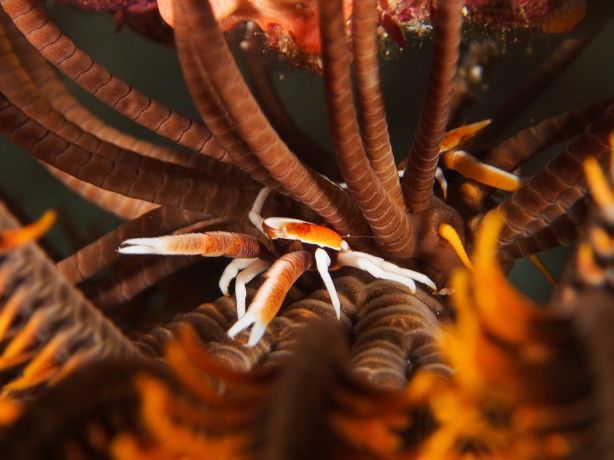 Baba - by Florent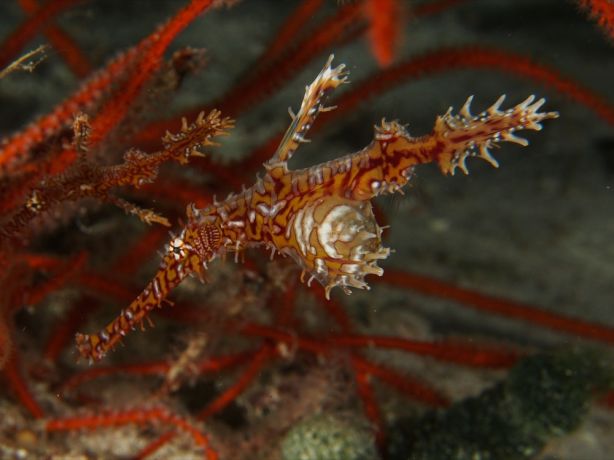 Expectant father - by Florent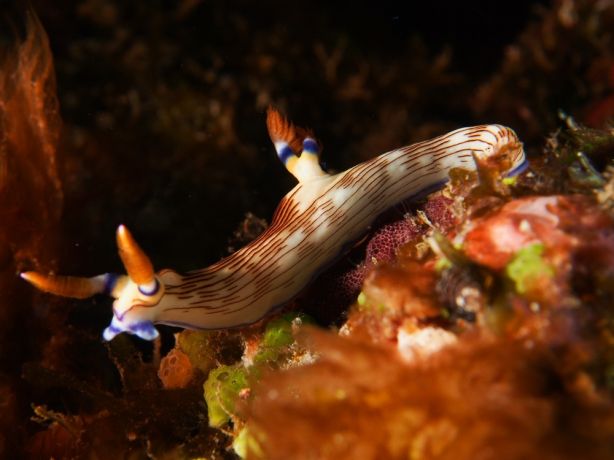 Sleek lined nembrotha - by Florent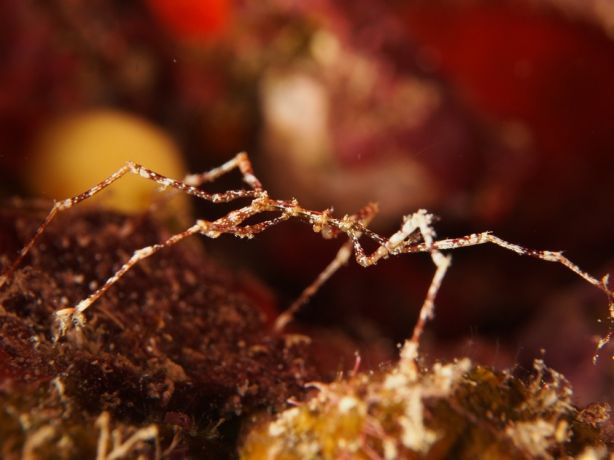 Itsy bitsy sea spider - by Florent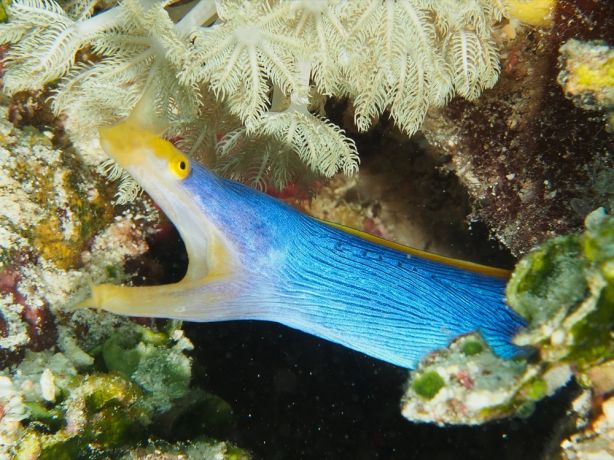 Argh! - by Florent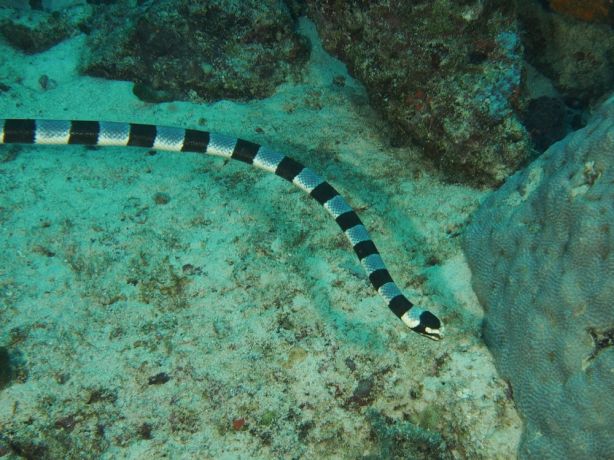 Don't eat our ornate ghost pipefish! - by Florent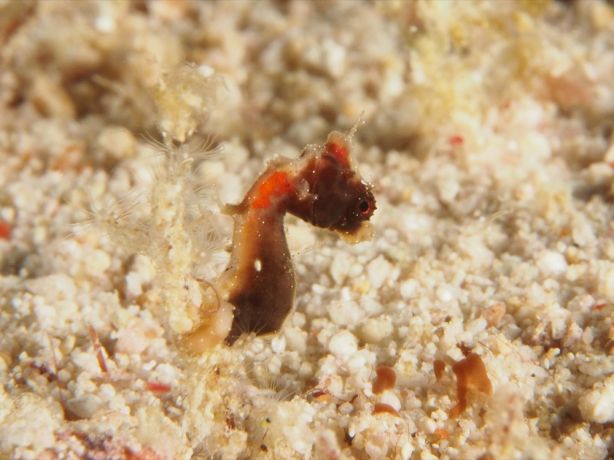 Just to give you an idea how small this thing is, that's fine sand around this pygmy seahorse - by Florent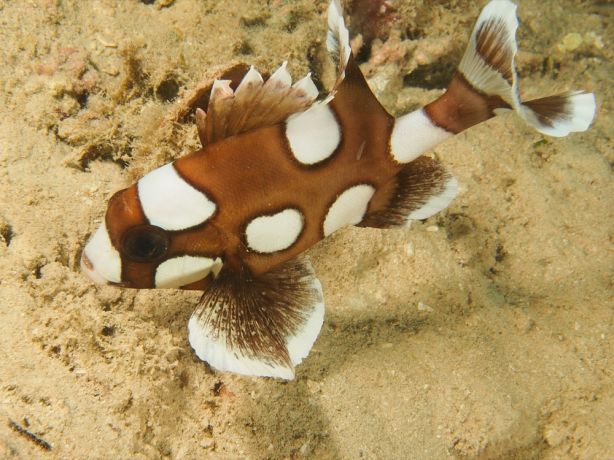 You see? Even the checkout dive can be cool - by Florent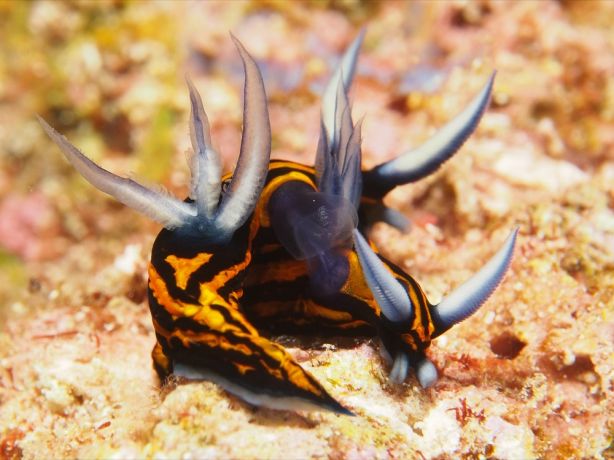 Roboastra on roboastra action - by Florent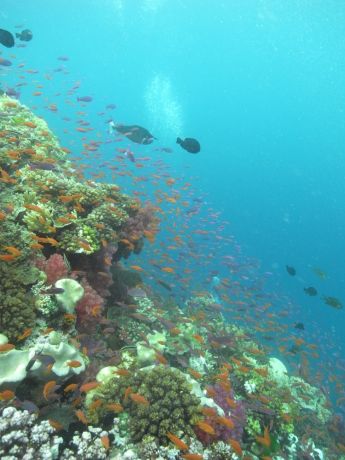 Forever blowing bubbles - by Matt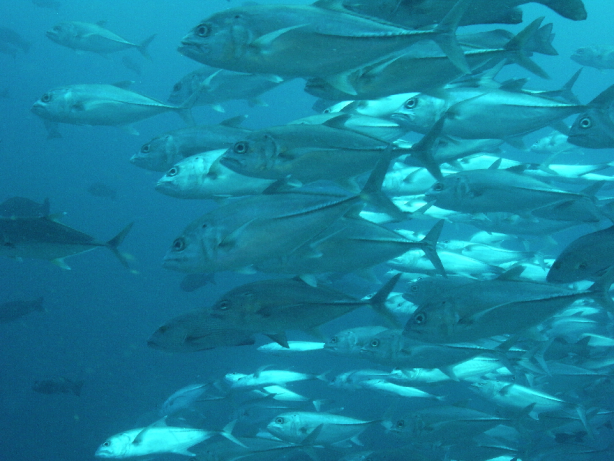 All the better to see with, my dear - by Matt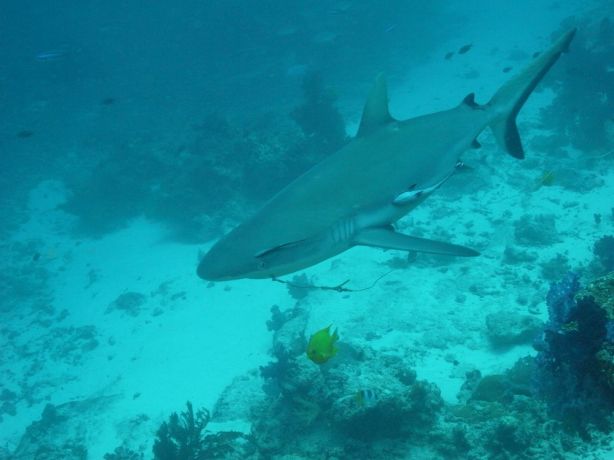 Staking her claim - by Matt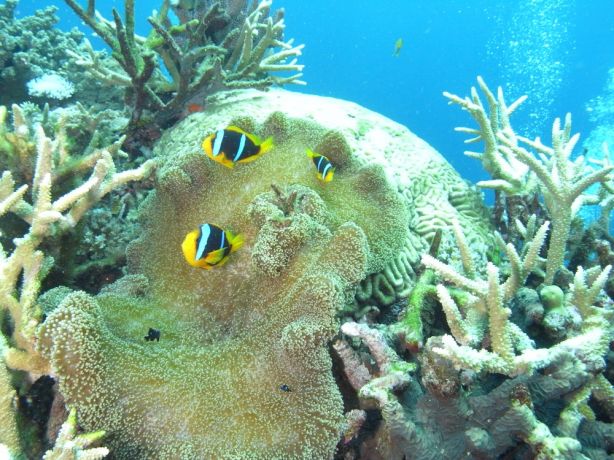 Clowning around - by Matt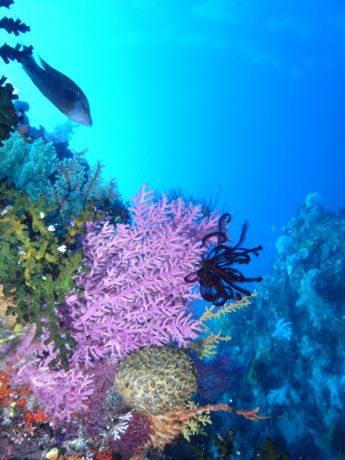 Sling shot - by Matt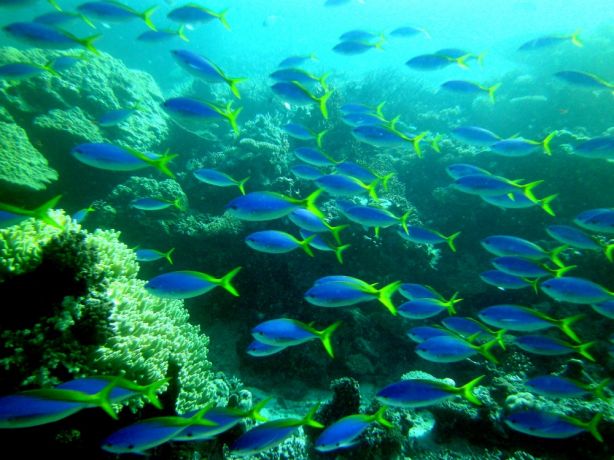 The visibility wasn't very good... too many fish! - by Sandy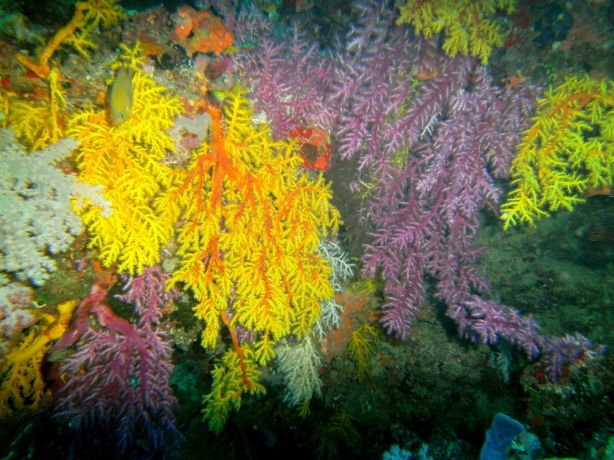 Mutiny on Bligh - by Sandy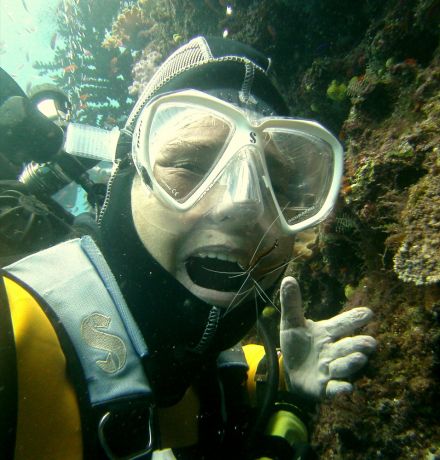 Time for your checkup - by Sandy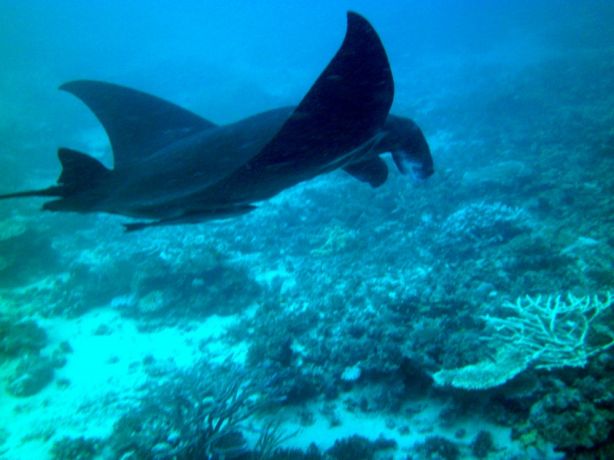 One fell swoop - by Sandy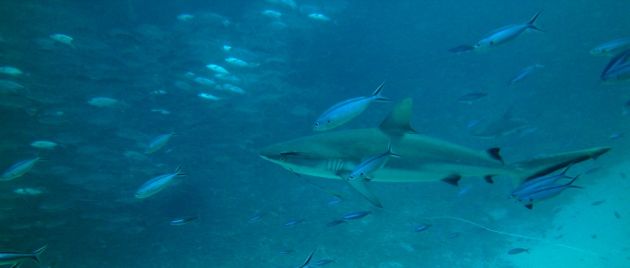 Home turf - by Sandy
From Wakaya, we headed north for two days of diving in Namena Marine Reserve. Our first dive there was at the centerpiece of the area, Grand Central Station. Dropping in on the deep wall, we saw grey reef sharks and a large school of horse eye jacks patrolling the reef crest, while Amanda & Big Mo headed North in search of some new orange and white stripey friends that Cat discovered last month… And they found them, deep on the sandy ledge on top of the wall, a small colony of gorgeous (splendid) garden eels peeked their heads up curiously from their boroughs! Flatworms crawled around under the archway where the golden mantis shrimp rose high out of his hole. After making our way to the bommies around Kansas, we found the unique macro life of two ornate ghost pipefish and two pygmy seahorses. As Joshua turned to make sure everybody had seen all four cryptic bottom dwellers, he discovered a banded sea krait (snake) hot on his heels. He then formed a barrier against the snake, just in case it figured the ghost pipefish was on the menu! On top of the bommies, we found the yellow-green leaf scorpionfish and, on the dusk dive later, a small day octopus.
Among the South Save-a-Tack sightings were plenty of macro life such as flatworms and nudibranchs, as well as dense schools of fish and a blue ribbon eel. That night was our charterly (is that even a word?) kava party. With little wind and calm seas, it was the perfect conditions to have our event on the sundeck. Of course, the crew had to sing a little bit louder than in the semi-enclosed dive deck, but we were lucky to have added to the mix the son of our Chief Engineer, Vince, Jr., just as talented a singer and guitarist as his father. After we'd plied him with a few cups of kava (or maybe the wine was more to blame!) Matt even jammed a few Zeppelin tunes, but didn't risk joining the crew with the Fijian classics.
On our second day at Namena, we dived Schoolhouse, which had a beautiful reef, but lacked the strong current necessary to bring in big schools of fish that give this unpredictable site its name. Excitement mounted on the pinnacles of South Save-a-Tack, where we saw a huge Spanish mackerel and 4 eager grey reef sharks pursuing a school of several hundred oriental bonito. During the dusk dive that evening, both Joshua and Amanda, on separate skiffs, saw the elusive NAI'A pipefish. No one managed to catch the sneaky thing on camera, but it's good to know our namesake is thriving at least!
The weather varied from sunny to windy to cloudy to rainy all week. Fortunately for our guests, we finished strong with ideal weather at Vatu-i-Ra. In stark contrast to Day 1, the sky was crystal clear and the sea mirror flat. On our last three dives at the brightly colored reefs of Coral Corner, Maytag and the Whole Shebang, strong currents brought out predators like grey reef sharks, Spanish mackerel and giant trevally, whilst giving guests one last wild "rodeo" ride!
After all the gear was rinsed and hung, the guests swarmed the sundeck to take in the last sunshine of their dive trip and watch a sunset that just kept going. The diving community is sad to say goodbye to one of its members, Richard, who has been diving since 1967. This week, he decided would be his last as a diver. Although he was sad to leave an activity that has been his passion for almost half his life, he had a good run. At the same time, several guests told us that they already plan to return to NAI'A. We look forward to seeing you next time!
"Bula vinaka, guys. Thank you for an awesome time and lots of laughs! We hope we'll get to plan another trip with you in the future!"
-Patrick & Katerina
"What a terrific week! Thanks to the entire crew for your amazing know-how, attention to detail and hospitality. Was a great week because of all of you."
-Denise
Our Guests...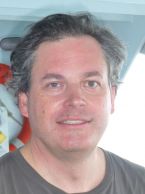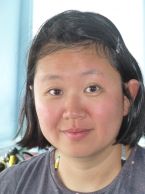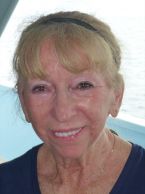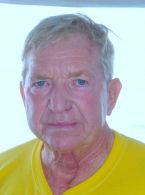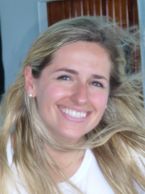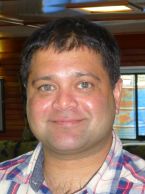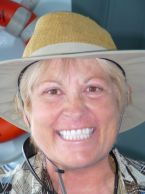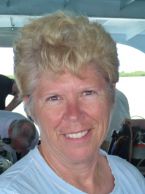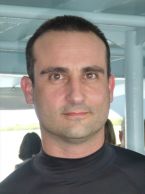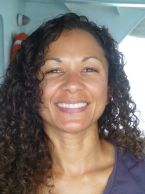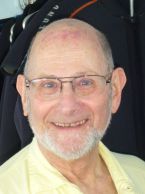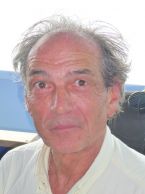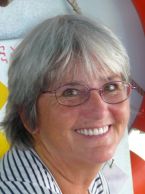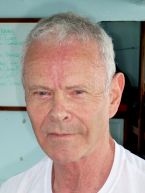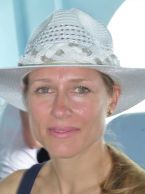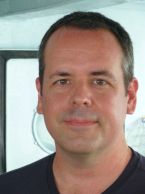 Comments
"After 60 years of diving all over the world, Fiji still surprises and intrigues me. Fiji is a destination uniquely safe and easy to reach yet it is the colour of our dreams."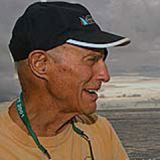 ~ Stan Waterman, pioneering diver and filmmaker