Humann Nature
Destination: Fiji's Bligh Water
Trip Date:
Dec 5th - Dec 15th, 2015 -
Comments
Author: Joshua & Amanda
Welcome Back: Bob, Mary, Iris, Teresa, Andy, Deirdre & Paul
Congratulations: Chris on his 800th dive!
Early in the year, legendary "REEF Fish" and "REEF Creatures" identification author, Paul Humann, was due on NAI'A for back-to-back ten-day charters. We were very disappointed – although surely not more than he was – that he was unable to make those trips and very relieved and glad that he finally made it back on NAI'A for this ten-day adventure in Fiji. The owners were onboard to greet him and several other return guests and gave us the new edition of the identification books just as Paul arrived. Having learned from his books from working many years in dive jobs across the globe, we were extremely excited to finally meet him and gain even more from his vast collection of knowledge gleaned from decades of exploring the marine world. Along with Paul, we hosted a group of 14 other experienced divers for this diving holiday. Among the seven return guests were two that had been on NAI'A during our tenure as Cruise Directors, Iris, a German pharmacist, and Mary, a lovely Kiwi. The water remained a bit chilly and the weather was excellent, making for great dive conditions. 
Amanda and Joshua would be departing this charter a few days early, so we were eager to pack in as much guiding as we could before it was time to leave. Our skilled local divemaster, Big Mo, was off to a great start, finding an inquisitive octopus on the checkout dive at Samu Reef. From there, we traveled overnight to Vuya Reef for a full day of diving. The current was just right at Cat's Meow, just enough to cause a lot of activity among the fish, but not so much that we couldn't circle the bommie. As Iris had arrived late due to flight delays, this was her checkout dive. Besides loads of fish, Joshua demonstrated his nudibranch obsession by finding several of these colorful critters, including the wolverine tambja, a species he "discovered" and so was very eager to show to Paul to photograph. It's ghost pipefish season again and Amanda found the first of several new specimens this week, an ornate hovering below the hull of Nasi Yalodina.
We were unable to find our pygmy seahorses at UndeNAI'Able Wall or Pinnacle – perhaps to the relief of some of our farsighted divers – but at the Pinnacle, Big Mo discovered the thorny stingray, a fish so rare it doesn't even appear in Paul's book! On the night dive, Amanda found the two pygmies cuddling up at the base of the Wall. 
After breakfast on Day 3, Paul delivered a very useful presentation that featured all of Fiji's 18 endemic fish as well as fish commonly found here that are rare pretty much everywhere else. This was very helpful because it gave our divers great subjects to look out for and Amanda and Joshua ideas for future presentations. The trip came to its first big climax as we spent two days diving the enticing Namena Marine Reserve. At Two Thumbs Up, Big Mo found just one of the pygmy seahorses, an octopus and the chinamanfish, a species that's not supposed to exist in Fiji! Perhaps sea spiders are seasonal as well because Amanda found one at Tetons I and Joshua later located three there. The current wasn't strong at Grand Central Station – or anywhere during this charter, really – but the visibility was great to see all the bigeye trevallies and grey reef sharks congregating there. Joshua led a dusk dive at Magic Mushrooms II where he found the scarred flatworm and surprised all the guests by scratching the flanks of a docile highfin grouper and later Christine by allowing white stripe cleaner shrimp to clean his teeth! He even convinced her to remove her glove for a bit of a manicure, but the shrimp just didn't want to jump on and get scrubbing.
That night we held our kava party where Chris learned the proper Fijian kava clap and found an environment where it's acceptable to demonstrate his booming voice. 
For the first two dives the next day, we explored the lush and lively pinnacles of South Save-a-Tack. Captain Johnathan jumped in for the second dive at Tetons II and found the resident blue ribbon eel and a new slender ghost pipefish, but Daz was really looking forward to the afternoon dive. Early in the charter, he told us he wanted to go really deep whenever the opportunity presented itself. Fiji does not offer loads of great spots to the deep diver, but we made an effort to advise him when he should switch to air. His first good opportunity came at Schoolhouse, a deep drop-off that provides a home to schools of fish and hammerheads, but it was Alka, Mary and the rest of Joshua's starboard skiff that saw hammerheads during that dive. Daz did see one huge shark down deep, the squared head of the massive creature led him to identify it as a tiger shark on the prowl! The schooling fish off the wall included pinjalo snappers, blackfin barracuda and the Hawaiian tenpounder, another uncommon species not found in Paul's book! For the last day dive in Namena, we caught the current right at Grand Central Station. Many of our divers saw plenty of grey reef sharks, an octopus, splendid garden eels and a dogtooth tuna bigger than a man.
Christine was the only taker for the night dive at Kansas with Joshua. A sideways current made it challenging, but we found heaps of fascinating critters like an octopus, a hungry yellow headed moray, two spider crabs plunging off a ledge like synchronized divers and a talang queenfish that was absolutely flipping out!
Day 5 brought us to Makogai Island, home to a family of pinnacles that host beautiful topreefs and a bunch of interesting macro life. At Rick's Rocks, Big Mo tracked down a sea snake and later at that same site, Johnathan found a long lost leaf scorpionfish. The yellow margin triggerfish were nesting at Becky's Reef, a worrisome sign because their nesting is soon followed by that of the aggressive titan triggerfish.
Daz represented the group as chief for our visit to Makogai village. As summer has now begun and the days are long, we conducted the sevusevu ceremony and subsequent song and dance in the shade of the community hall. Bob stole the show during the dance, showing everybody that rocket scientists know how to boogie! It was about this time that he learned to boost himself into the skiff (hint: it has something to do with propulsion). After the performance, Joshua led Iris, Christine and several other guests to a palm tree containing several of the extremely beautiful, endemic Fijian lorikeet.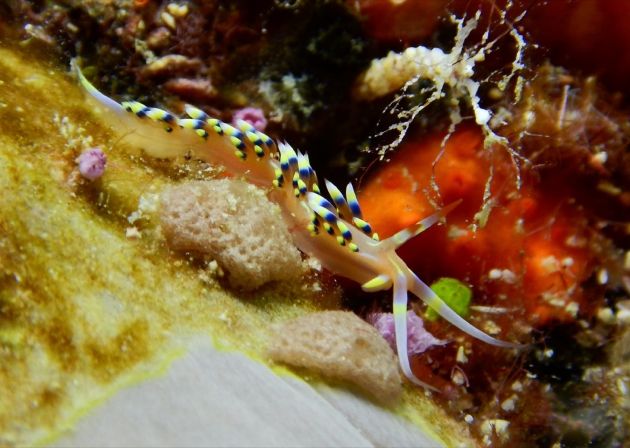 Creepy crawly - by Mary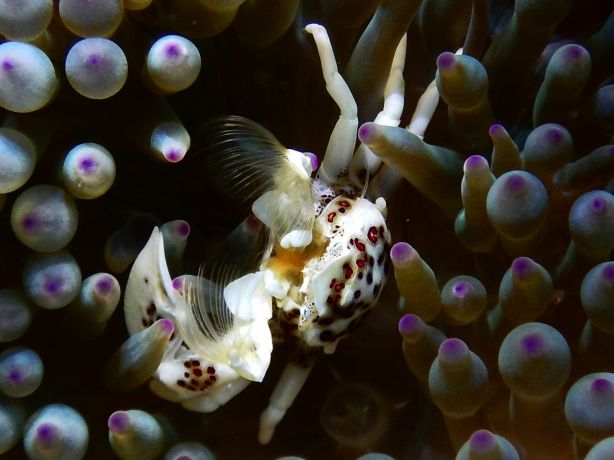 Come & get it - by Mary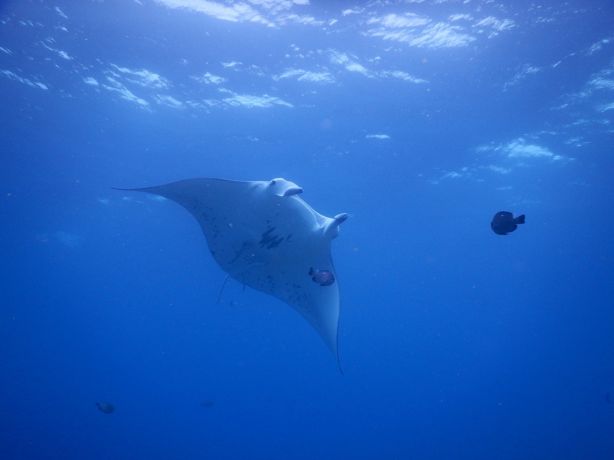 Swoop - by Mary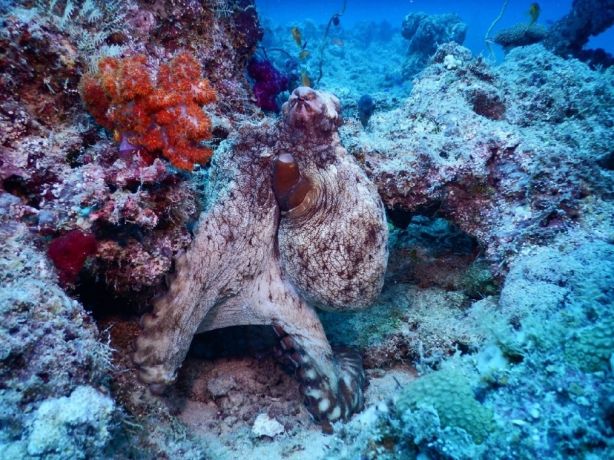 Snack bar - by Mary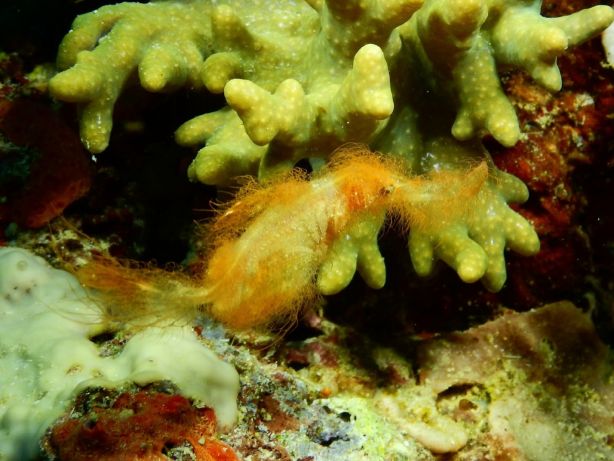 Hairy quite contrary - by Mary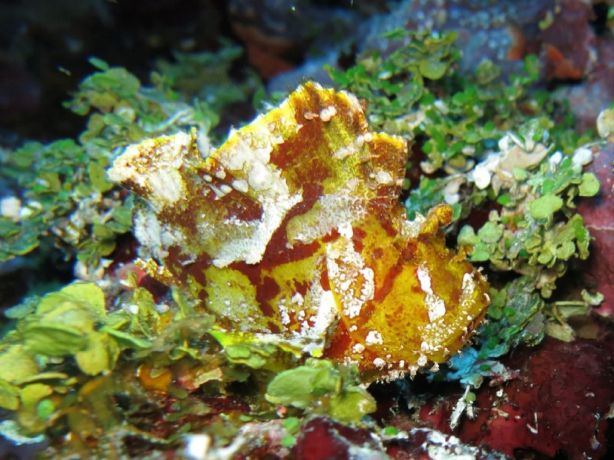 Blending in - by Chris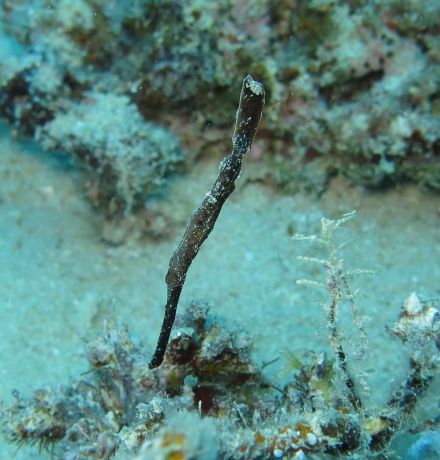 Sticky business - by Chris
Duuude! - by Bob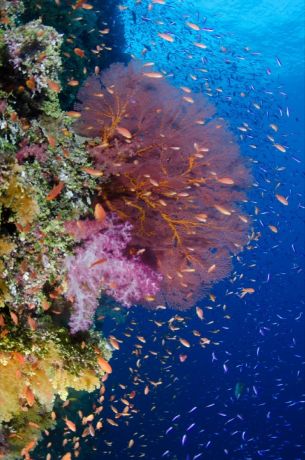 Making a splash - by Bob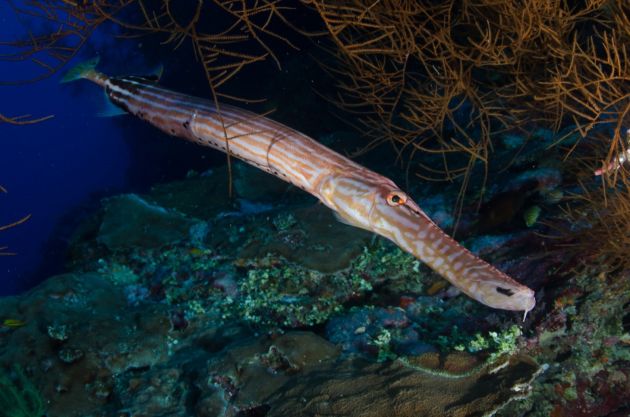 Toot my horn - by Bob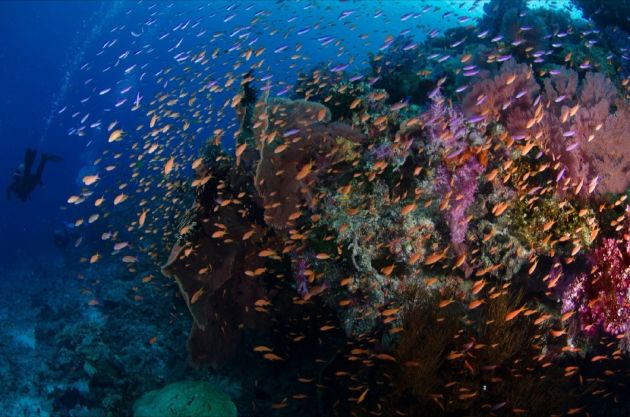 Colorfest - by Bob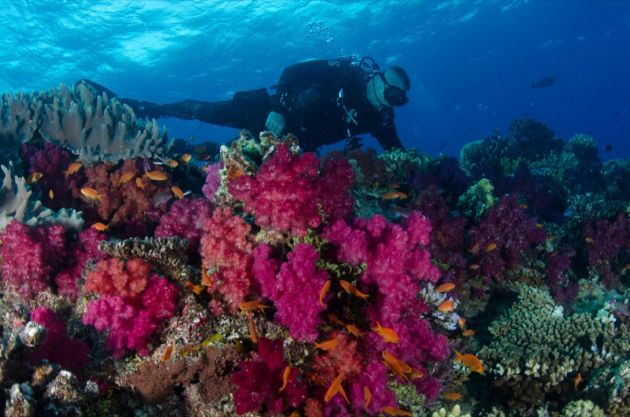 Daz over the top - by Bob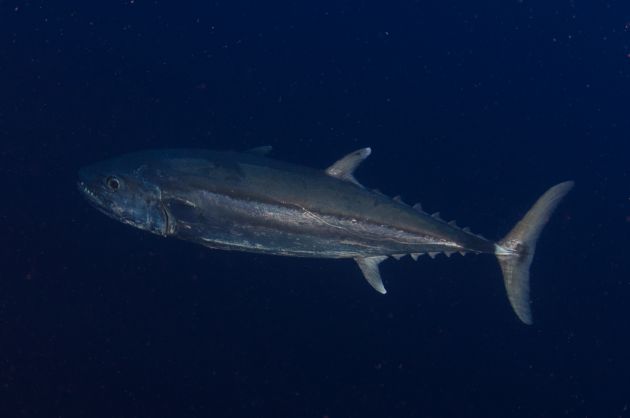 Tuna as big as a man - by Bob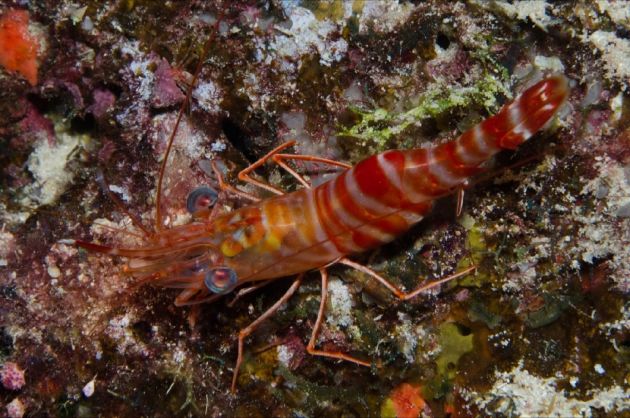 Nighttime critter - by Bob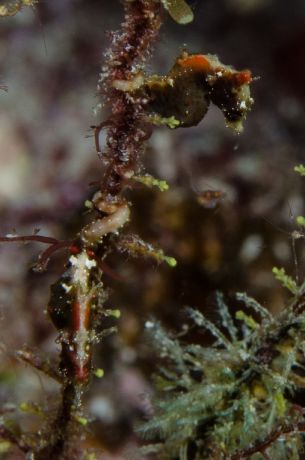 Cute couple - by Bob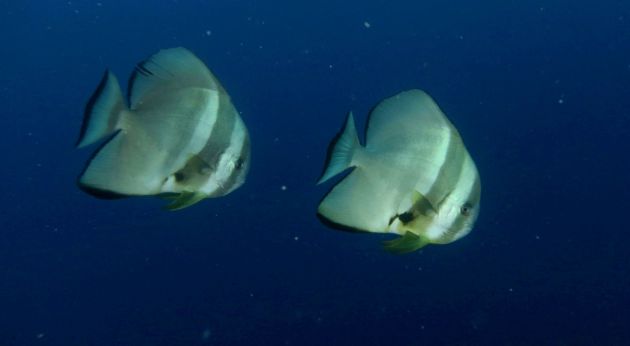 Twins - by Alka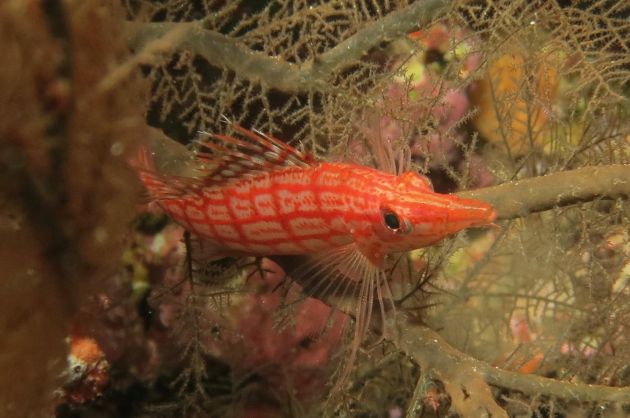 By a nose - by Alka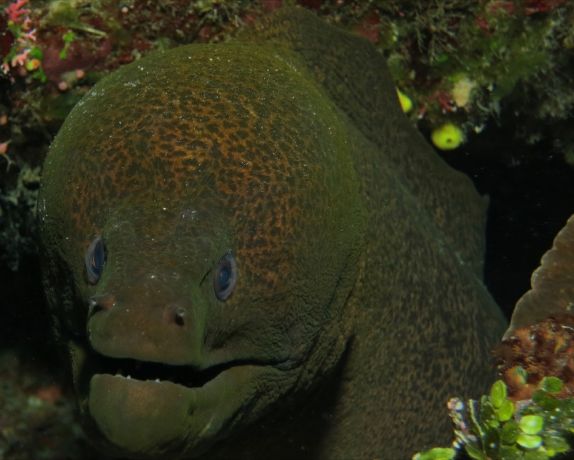 Back off! - by Alka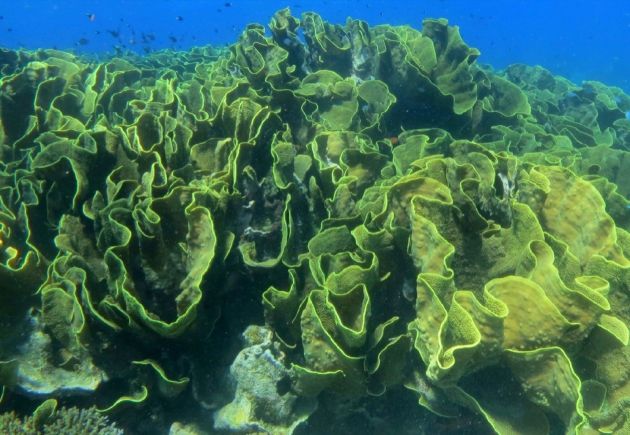 Cabbage patch - by Alka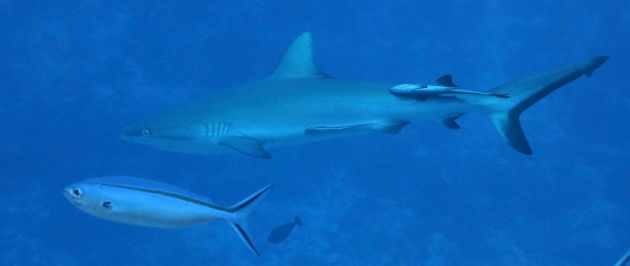 Get off my back! - by Alka
From there, we headed south to Gau Island for another exciting day of diving. We sculpt the entire trip around the two dives in Nigali Passage, a tide dependent dive site. Because of the unusual timing of the currents during this charter, we offered the first dive at 6:30am, about 20 minutes after sunrise. Five intrepid divers took us up on our offer and they were not disappointed. In addition to another sea snake, we discovered a deep seamount off the main reef that was home to a staggering number of Lori's anthias and masked grouper, normally a solitary fish. Back on the main reef, Joshua stumbled upon a mating pair of white Pontoh's pygmy seahorses. They were insanely tiny, but we could clearly see them nuzzling each other affectionately. Both dives in Nigali Passage were well worth the wait. We counted at least 40 grey reef sharks and another nine actively hunting white tips, not to mention the usual tremendous schools of bigeye barracuda and bigeye trevally. Our guides ushered our guests safely around protective titan triggerfish, which have already started to nest inside Nigali Lagoon. Don't worry, readers, the titans here aren't nearly as aggressive as, say, the Red Sea, but better safe than sorry! Big Mo led one skiff on Anthias Avenue where our group saw yet another octopus and sea snake. That makes more than four of each for the trip!
On Day 7, we prepared for a full day of deep drop offs at Wakaya Island, home to Fiji's only deer. These animals were brought here to provide quarry to hunters staying at the exclusive resort. As we began suiting up for our first dive, we spotted a male swimming across the bay towards open water! Fully aware of the five different species of sharks we have seen stalking prey on the reefs, we became justifiably concerned about the wellbeing of this innocent deer. Moji jumped in his skiff and gently ushered the deer towards shore and the deer swam shockingly well. Finally the deer scampered safely into the jungle and we all returned to preparing for the dive. Now, we know that Christmas is soon upon us, but this is still not something you see everyday! Joshua related this story to the resort manager, who informed him that the deer sometimes swim out to the reef at low tide to feed on algae, but none of our crew had seen this in nine years.
While Amanda's group saw an eagle ray at Lion's Den, Joshua quickly found a huge female green turtle and the winged pipefish at Vatu Vai moments before it caught a pygmygoby! Then something strange started happening. We watched as a midnight snapper began doing its plankton gulping thing right on top of a table coral… as if the coral were spawning. Moments later, Vatu Vai bommie erupted in a smoky cloud of eggs and sperm that immediately rose to the surface. Joshua and his group searched frantically for mantas as this would be an all-you-can-eat buffet for them, but to no avail. When Big Mo led one skiff to Lion's Den for the 5pm dive, he, Andy, Deirdre and several others spent 20 minutes with a medium sized manta at a cleaning station. Smiles all around. Inspired by Joshua's environmental presentations, Andy and Deirdre spent much of their dry time coming up with slogans for shirts like "Bring It! I Will Cut You!"
That evening, Amanda and Joshua turned the reins over to Captain Johnathan and bid farewell to our guests. As much as we enjoyed diving and chatting with this group, we took advantage of a fantastic opportunity to dive in the Solomon Islands. We had a fantastic time there because we almost never get a chance to dive together, but we are proud to report that the diving in Fiji is measurably better!
After taking over as Cruise Director, Captain Johnathan steered the vessel towards Vatu-i-Ra, a unique area known for some of the most staggering colonies of bright yellow dendronepthya soft corals in the world. Although the skies had become overcast, the current was strong enough at Mellow Yellow and Coral Corner to bring out the characteristic colors and schools of fish. It was Charlie's Garden, however, that became the crowd favorite. The strong current whisked our divers along its colorful wall, where Johnathan found a hairy ghost pipefish and an enormous school of bigeye trevally with a Spanish mackerel hiding in the middle.
For the last full day of diving, NAI'A cruised to the nearby pinnacles of Mount Mutiny and E-6, towers of coral found smack in the middle of Bligh Water. Big Mo's port skiff hit pay dirt on their second dive at Mutiny, logging an eagle ray, two hammerheads and a rare silvertip shark! The remaining dives were done at E-6, where Big Mo once again came up with some key sightings, this time of the cryptic variety, two leaf scorpionfish and another hairy ghost pipefish. Big Mo caught fire!
For the last day of diving, we returned to Vatu-i-Ra to find some challenging strong currents. At Coral Corner, this brought out loads of grey reef sharks, dogtooth tuna and Spanish mackerel hunting the plankton-feeders. For the last dive, almost everybody opted to relax, drink a beer and work on photos. Only Iris and Christine accompanied Koroi at Mellow Yellow, where the current had now died down considerably.
This charter brought out the best of Fiji diving: mysterious cryptic fish, large schools of fish and several charismatic big fish too. We will now take a break to give our crew a rest and NAI'A a fresh coat of paint. We hope everybody has a wonderful holiday season and that we see you aboard again soon!
"Another excellent trip with such a friendly and helpful crew. Thank you for finding the special critters and also all the crew who helped make the trip such a success. Great food too. Coming back next year!"
-Mary
"I loved to be with you again. After last year's trip to Tonga, coming back and diving with you in Fiji was even better. And it is not just wonderful healthy reefs with lots of sharks that made this trip special – it is you! The peope who work on NAI'A. You made me feel welcome as a guest… almost as a friend. And that is what makes the difference… you the crew of NAI'A."
-Iris
Our Guests...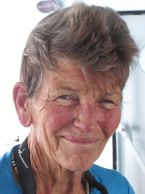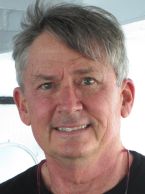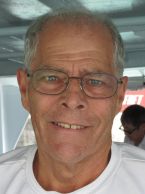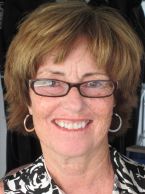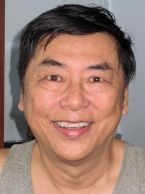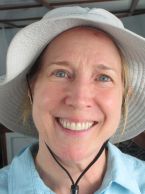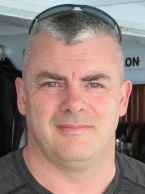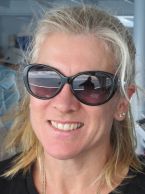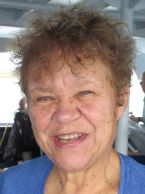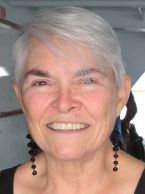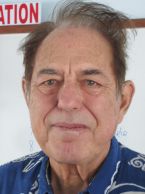 Comments
"Fiji is a hot spot of biodiversity. We're here for the rich colorful soft coral reefs as well as the unusual stuff - the strange little creatures and endemic fishes."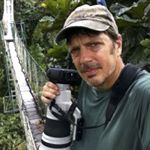 ~ Dr. Tim Laman, biologist and National Geographic Photojournalist