It's Hammer Time!
Destination: Fiji's Bligh Waters
Trip Date:
Apr 28th - May 8th, 2018 -
Comments
Author: Vanessa & Chad
Welcome Back: Casey & Emily, Roy, Warren & Gilda, Leo & Nanda and Marten
Congratulations: Congrats to Ross for hitting 100 dives and to Casey celebrating a birthday with us!!
For this ten day charter bringing in the month of May (already, really?!), we enjoyed the company of 16 avid divers: Roy, returning for his second of two back to back trips; Hans all the way from Germany; a group of 5 friends – Warren and Gilda, Leo and Nanda plus Marten - who are all NAI'A regulars; Allison a student from the US doing research in Fiji; and, finally, a group of 8 led by NAI'A returnees Casey and Emily. What a trip we had: thank you for the good times, one and all!
We began our maritime adventure in the area known as Vuya, in the Bligh Waters between Fiji's two main island, Viti Levu and Vanua Levu. As always, we went straight in for the kill on the first day: 5 dives for those who can hack the pace! We began with gorgeous morning dives on Humann Nature and Cat's Meow. We had just the right amount of current: it was pumping enough that all the soft corals were all open and blooming yet, with just a strong kick or two, it was still very much possible to get all the way around the pinnacles. This isn't always the case, as we'd find out later in the trip, but it made for a nice, easy warm-up Day 1: it got our divers used to the Fiji way! That afternoon, we went out for another two great dives at the UndeNAIA'ble Main Reef and Pinnacle. Afterwards, as we settled down for dinner we overheard many comments about just how 'fishy' it is here! We do always love that last dive of the day, it seems to be a particularly active time for the fish: parrot fish are chewing on the coral left, right and center and fusiliers are just pouring off the reef crest, blocking out the last light of the day. After dinner, a few ventured out for a night dive lead by Koroi: and were rewarded for their supreme efforts with a cuttlefish….a rare treat here in Fiji!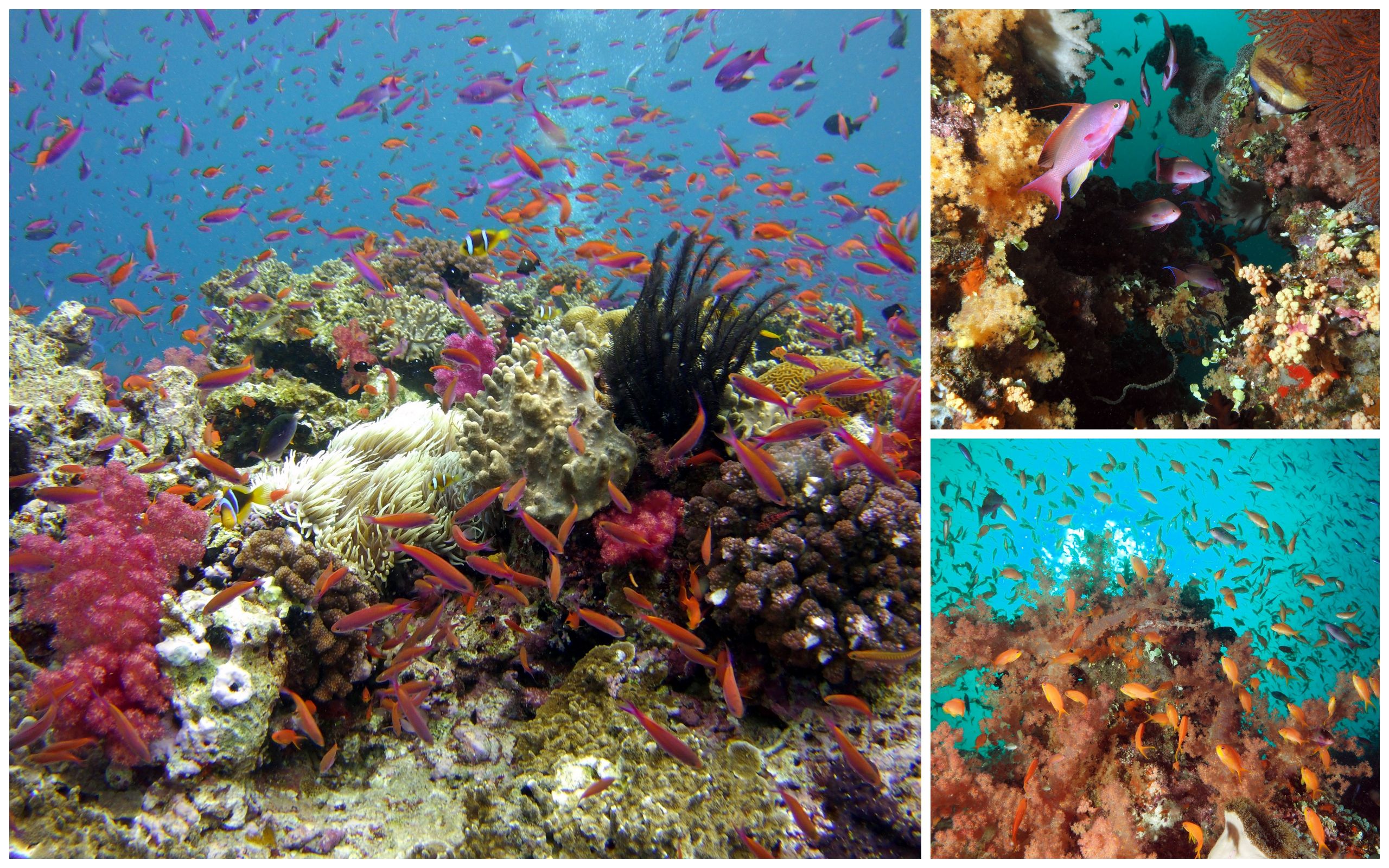 Photo Credits (Left, Top Right, Bottom RIght) Patti, Alison, Alison   
The next day, we decided to tackle two awesome sea mounts to kick start another beautiful day: Mount Mutiny and E6. What a morning!! The dives themselves were spectacular, cool topography just hanging in the abyss, with the added bonus of a hammerhead sighting. But it was the surface action that was really INCREDIBLE! First up, we had a pod of 15-20 pilot whales cruising along in front of the skiffs. Then, not 30 minutes later, we had a good 20 dolphins playing alongside the bow of the big boat as she moved anchorages! What a lucky bunch of divers…..it's not every day we get that much action! We spent the afternoon in the Vatu I Ra area, tackling Coral Corner and Charlie's Garden which were, as always, just lovely. The surprise winning dive, however, was Go Mo: we hadn't been there for several years and thought it was time to check it out again. And we're very glad we did: it was truly gorgeous, with endless anemones, schooling anthias, beautiful soft corals: all the things that make Fiji, Fiji!
From here, we motored east overnight, to spend the following two days in the Namena Marine Reserve. And our lucky streak continued! A few of our divers saw an Eagle Ray on Schoolhouse. Big Mo saw his first EVER White Spotted Wedge Fish (a 6' beauty, somewhere between a shark and a ray!) which is pretty darned cool, to still see something new after diving these waters for 15 years. AND several in the group enjoyed our second hammerhead sighting of the trip on Grand Central Station! Meanwhile, on our pretty pinnacle dives, divers were mesmerized by the seemingly endless variety of fish life: all colors, sizes and shapes imaginable. It was great to see many of the divers' excitement at finding their own cool critters, too, after learning about their habits and habitats in Scuba School. On our first night in Namena, we took advantage of no travel time to relax with our exceptional Fijian crew and share some of their culture with a traditional kava party.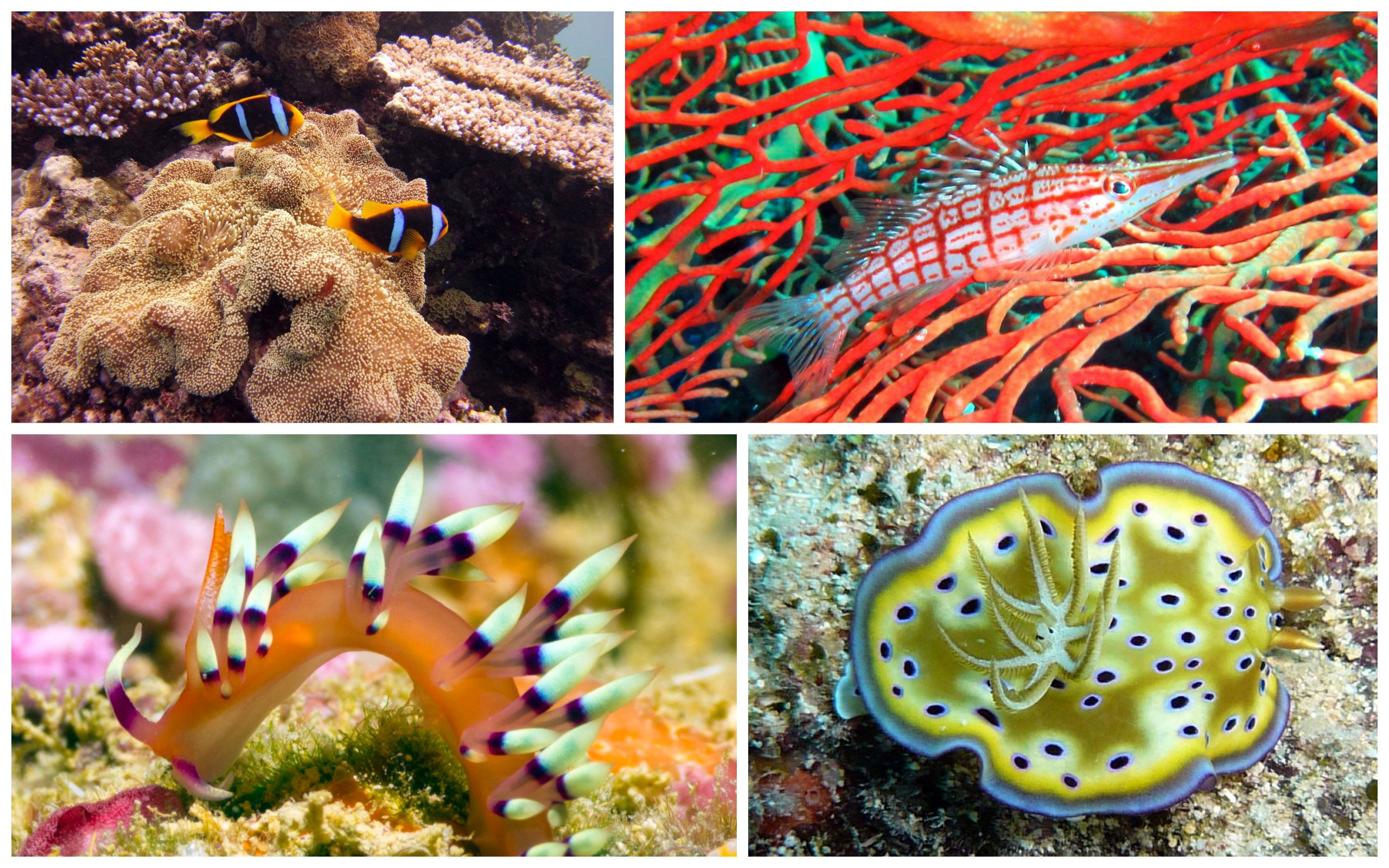 Photo Credits (Clockwise from top left): Patti, Big Mo, Roy, Ed
Next up, we spent a great day diving the deep wall at the stunning island of Wakaya. Lion's Den was as popular as ever, with some of the guests declaring it one of the best dives of the trip! We're inclined to agree: the dramatic drop off, the cool macro life, the pretty corals….what's not to love?! Great dives were made better still with the sighting of yet more hammerheads! That's not one, not two but THREE sightings this trip: it must be 'hammer time'!! At the end of a long, satisfying day of diving our guests called it quits pre-dusk dive and opted for sunset beers on the sun deck instead: quite right guys, you ARE on holiday after all!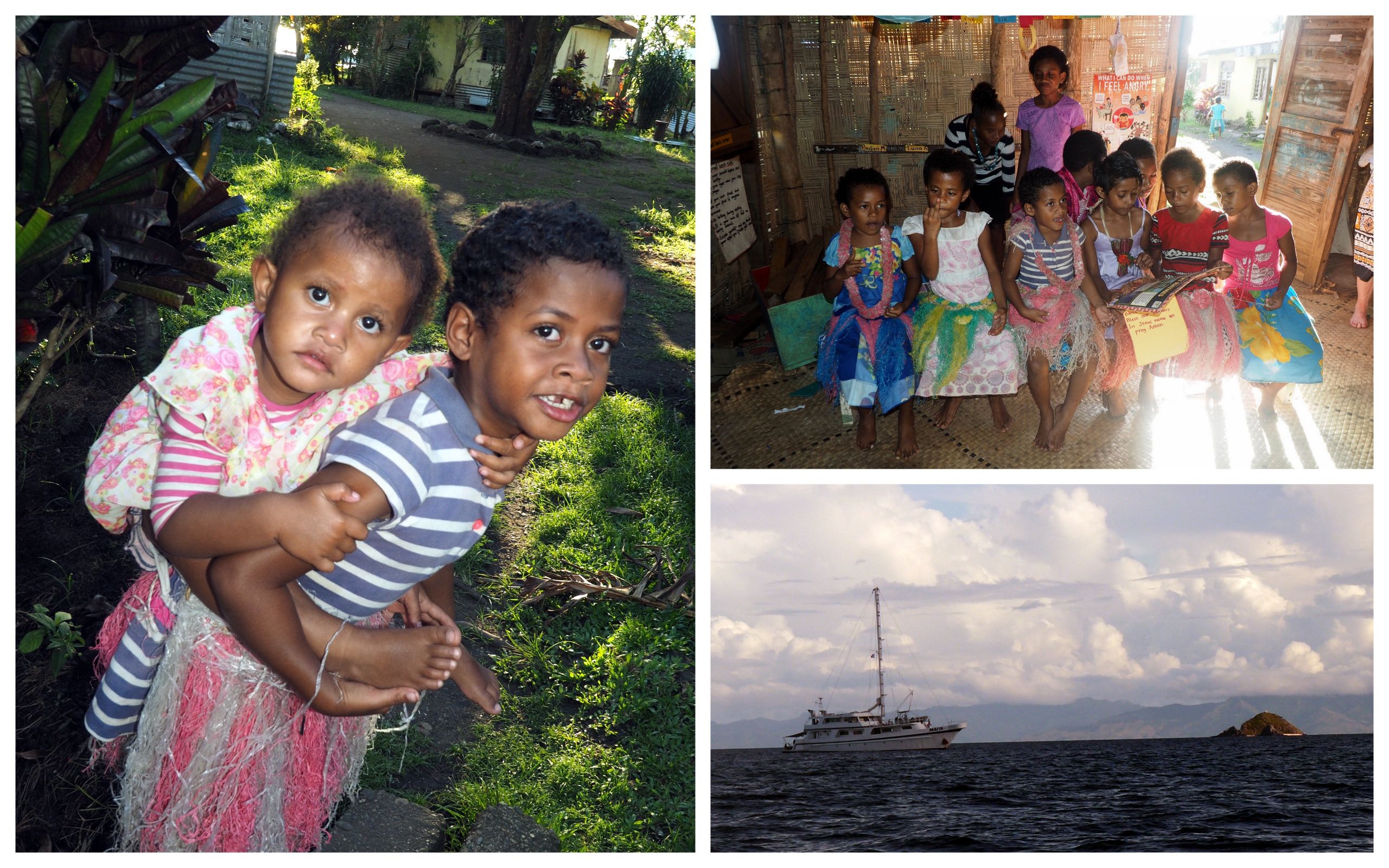 Photo Credits (Left, Top Right, Bottom Right): Alison, Alison, Ed
From Wakaya, we moved further south still, to the island of Gau, where we would spend the next two days. And our winning streak continued! Several of our divers saw 2 or 3 eagle rays and everybody enjoyed the antics of the BFG in Nigali Passage. He was more entertaining than ever, having learnt a new trick: sneaking up on us from behind whilst we're IN the bleachers (usually he'd hang around out front, keeping an eye on us)!! Vanessa was standing behind her group, watching over them as they enjoyed the sharks circling in front. At one stage, she just happened to look back a little, only to find the BFG pretty much sitting ON her shoulder (bear in mind, this is one mighty big fish! She jumped a little!). From there, he launched himself into the bleachers, right in amongst all the guests, having a little nibble on someone's GPS device and nudging into a few others. We all DIED laughing and chewed up half our air, but well worth it! On our first afternoon, we took a well-earned break from diving to enjoy our village visit at Somosomo. The kids were on school holidays so the whole village was a hustle bustle of energy and excitement!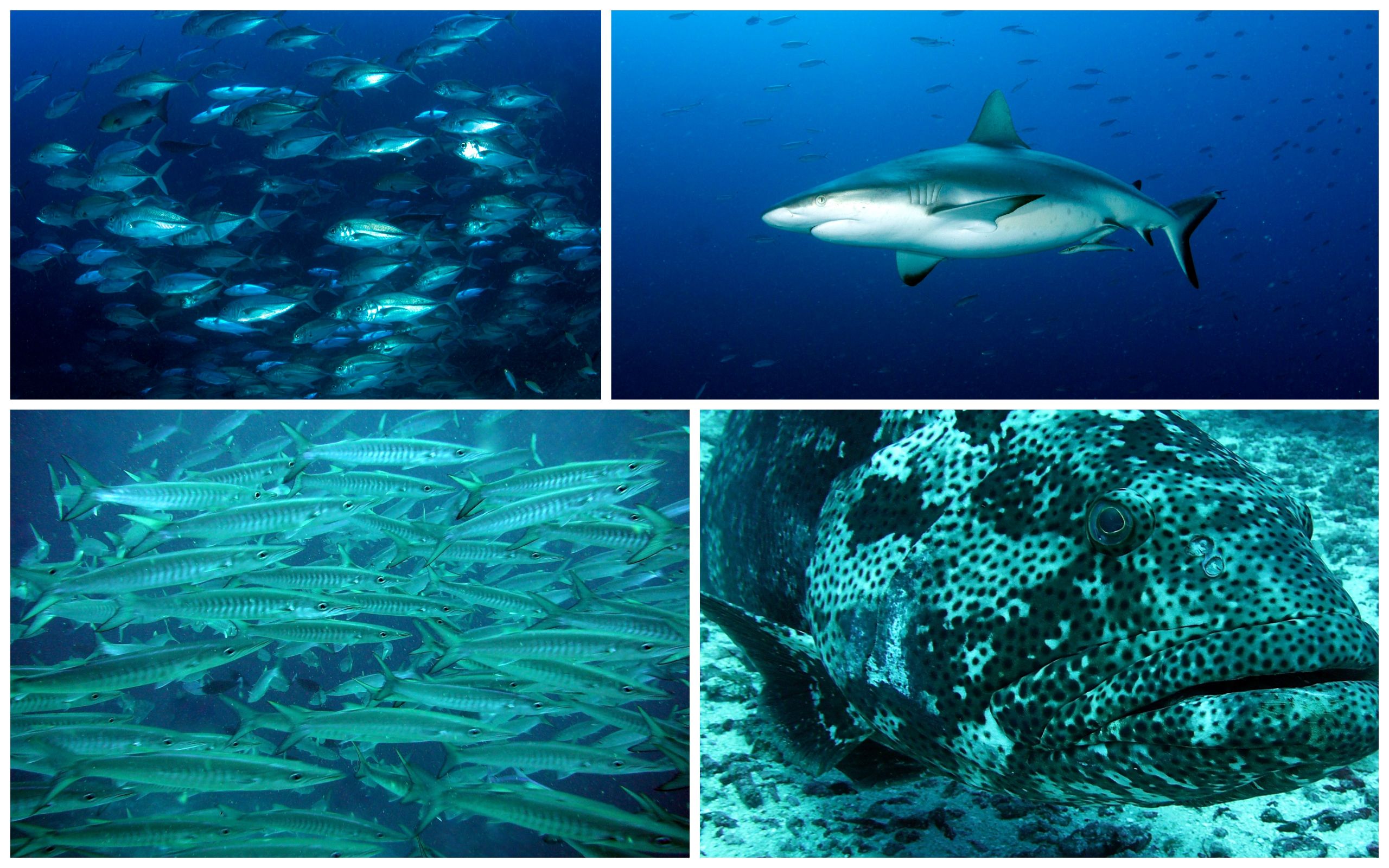 Photo Credits (Top Left & Right, Bottom Left & Right): Roy, Ed
From Gau, we started to make our journey back around the north of Viti Levu. We spent a beautiful day diving the Vatu I Ra area again, tackling a few of the sites we hadn't seen the first time around. Ross had an awesome 100th dive on Coral Corner and was treated to a turtle to mark the occasion: congrats sir! Mellow Yellow was also a firm favorite, with its spectacular golden Dendronepthya soft coral covering one whole side of the pinnacles, and the masses of fish schooling on the current side. A few of our divers ended the day with a cool dusk dive at Alacrity. Most, however, were ready for their sunset cocktails and 'happy hour' on the sun deck!
For one final day of glorious diving, we headed to the north coast of the main island and the dive area of Nananu I Ra, where we enjoyed three great dives at Pinnacles, Golden Sunset and Labyrinth. These dives are always a joy: their topography is so unusual – huge sections of reef with beautiful soft corals, fans and whips, with endless cuts and twists and turns – and we always enjoy getting out guests 'lost'!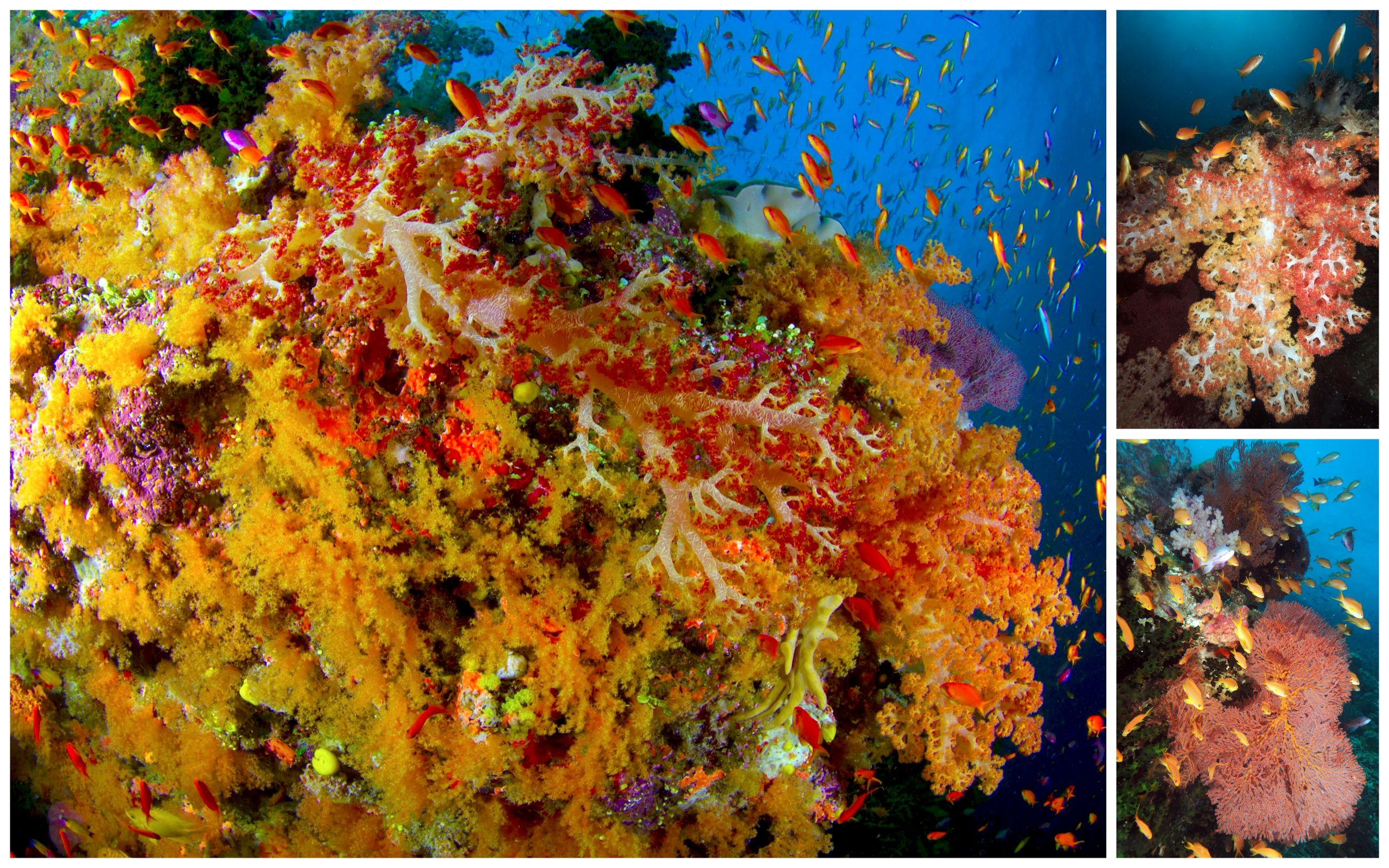 Photo Credits (Left, Top Right, Bottom Right): Roy, Alison, Alison
And so, our ten days at sea came to a close, as we motored that evening all the way back to Lautoka. Vinaka vaka levu to all our guests: old friends and new! We hope you'll us again soon. In the meantime, best fishes and happy bubbles!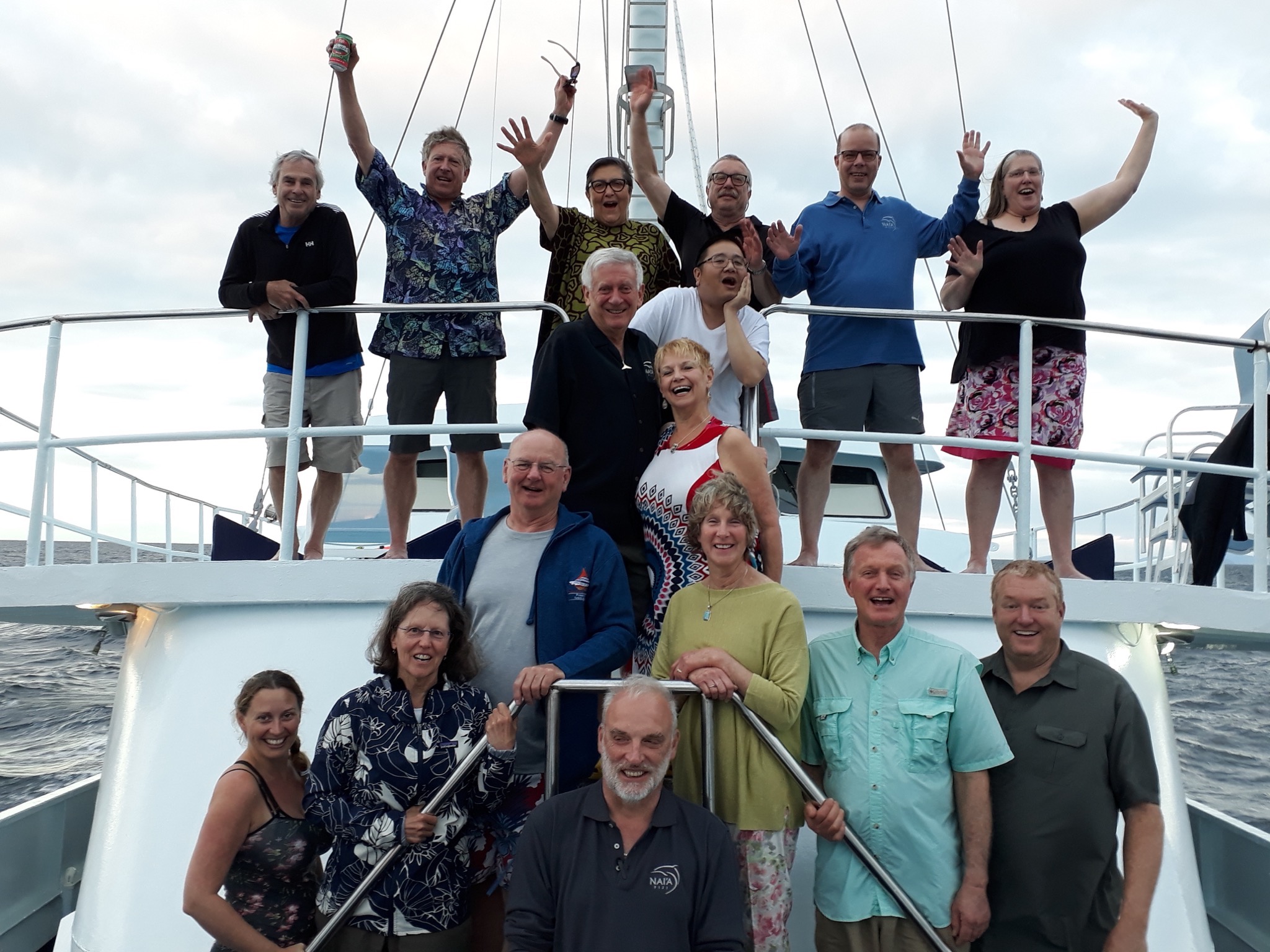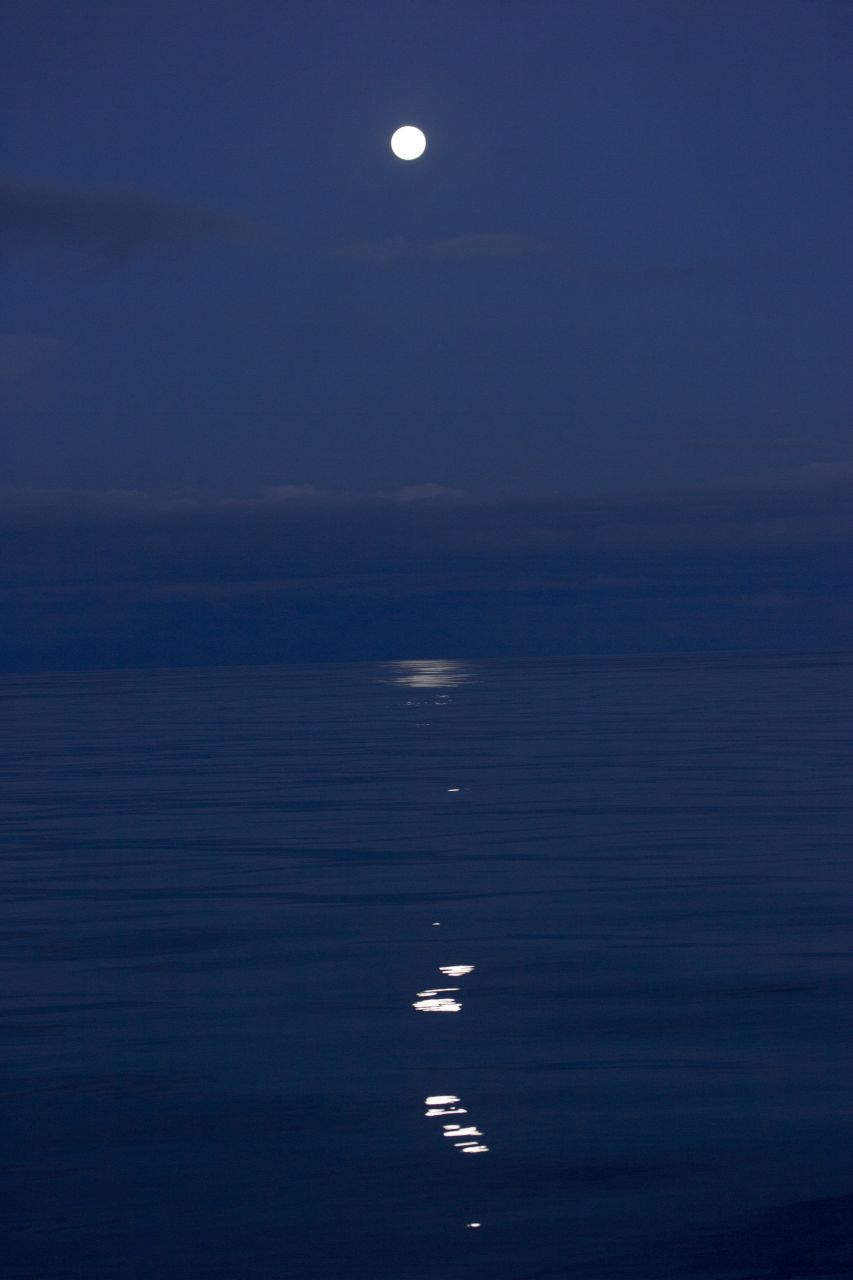 Another Perfect Day Comes To An End by Roy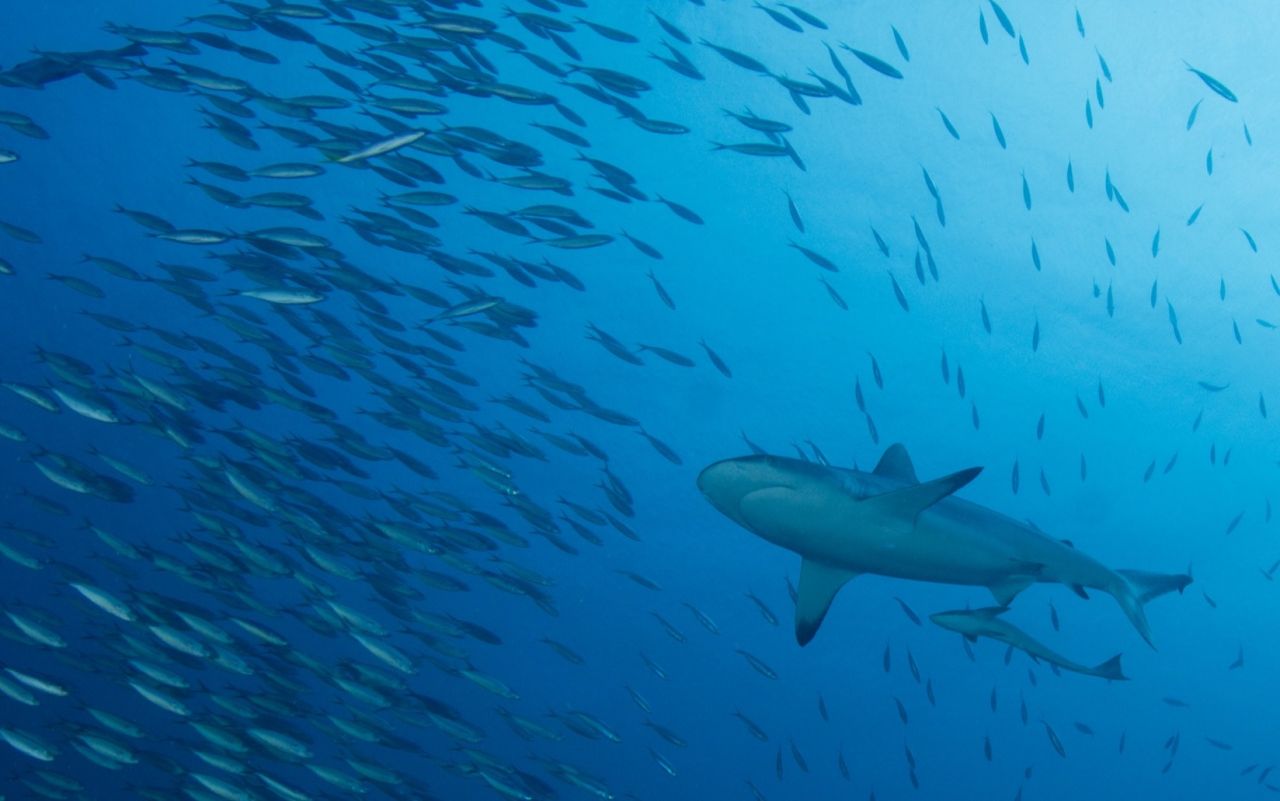 Apex by Roy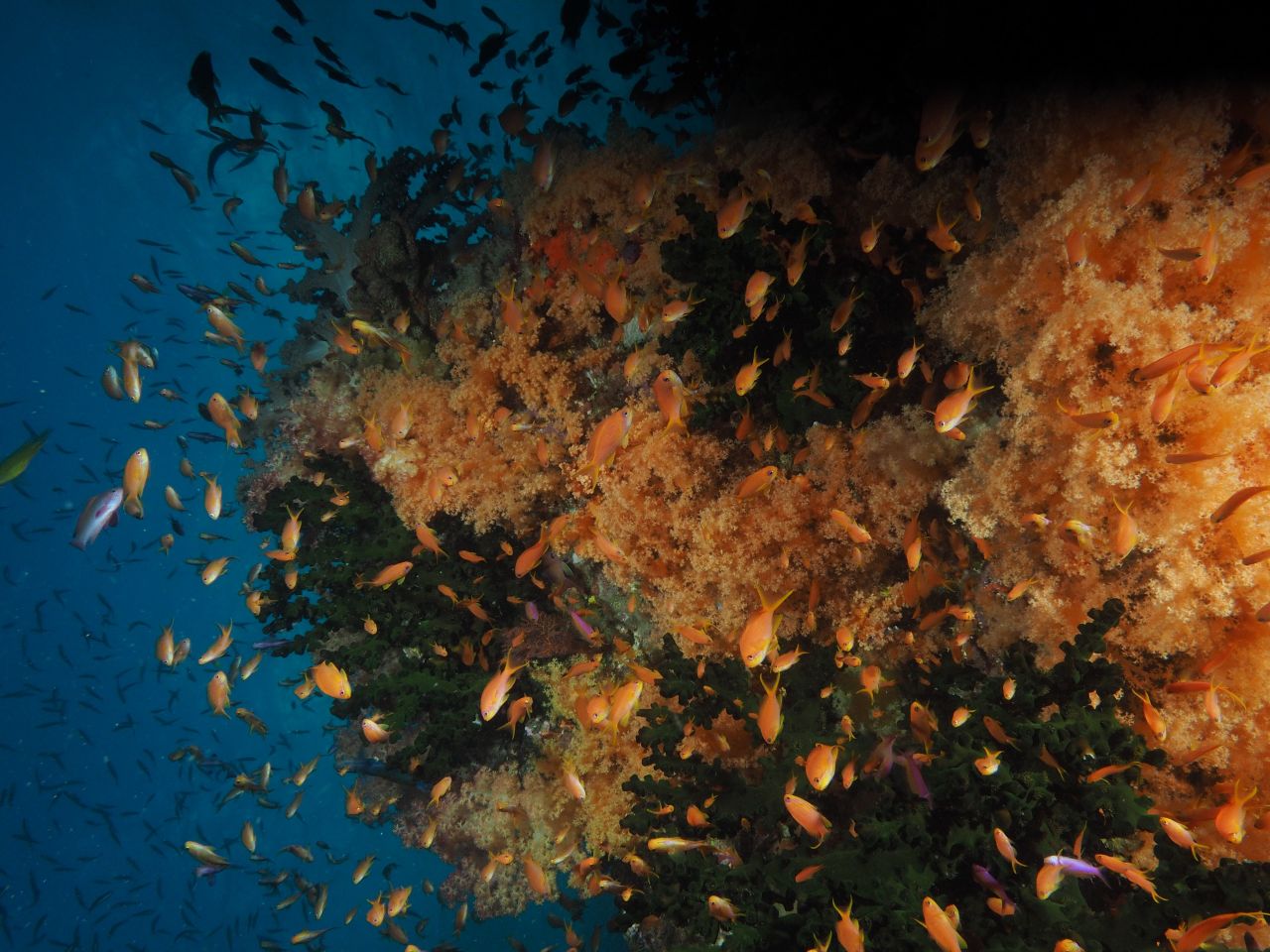 Fiji In A Nutshell by Alison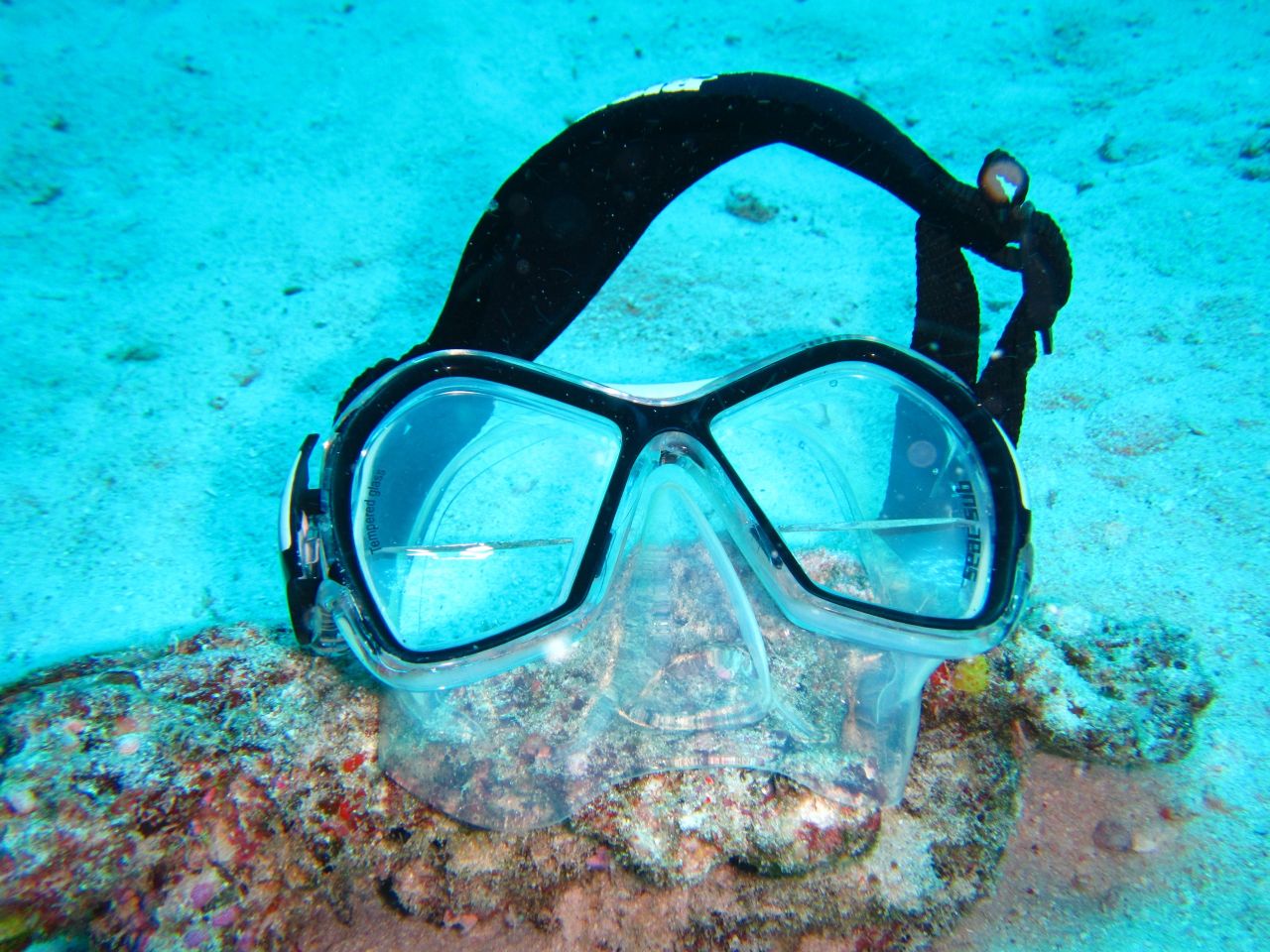 For Nanda by Big Mo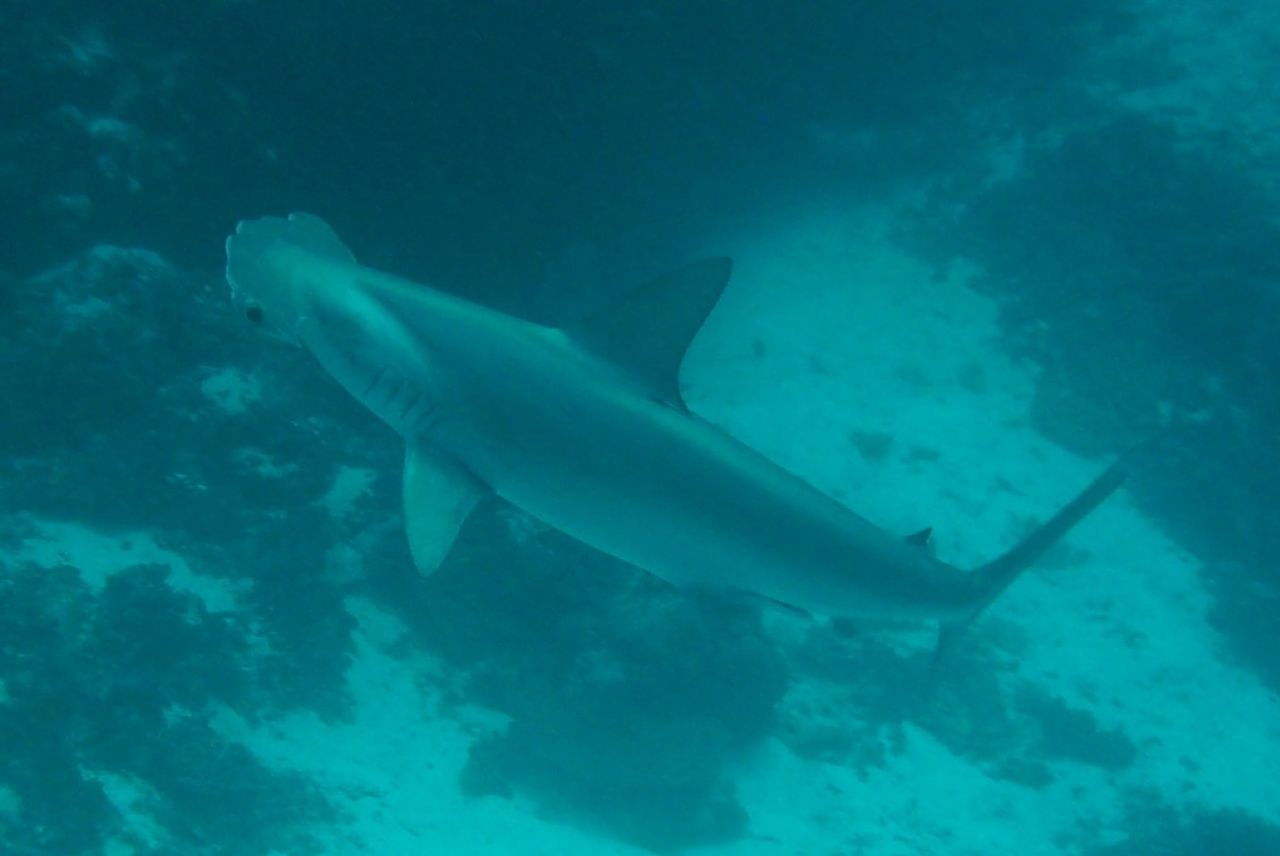 Hammer Time by Ed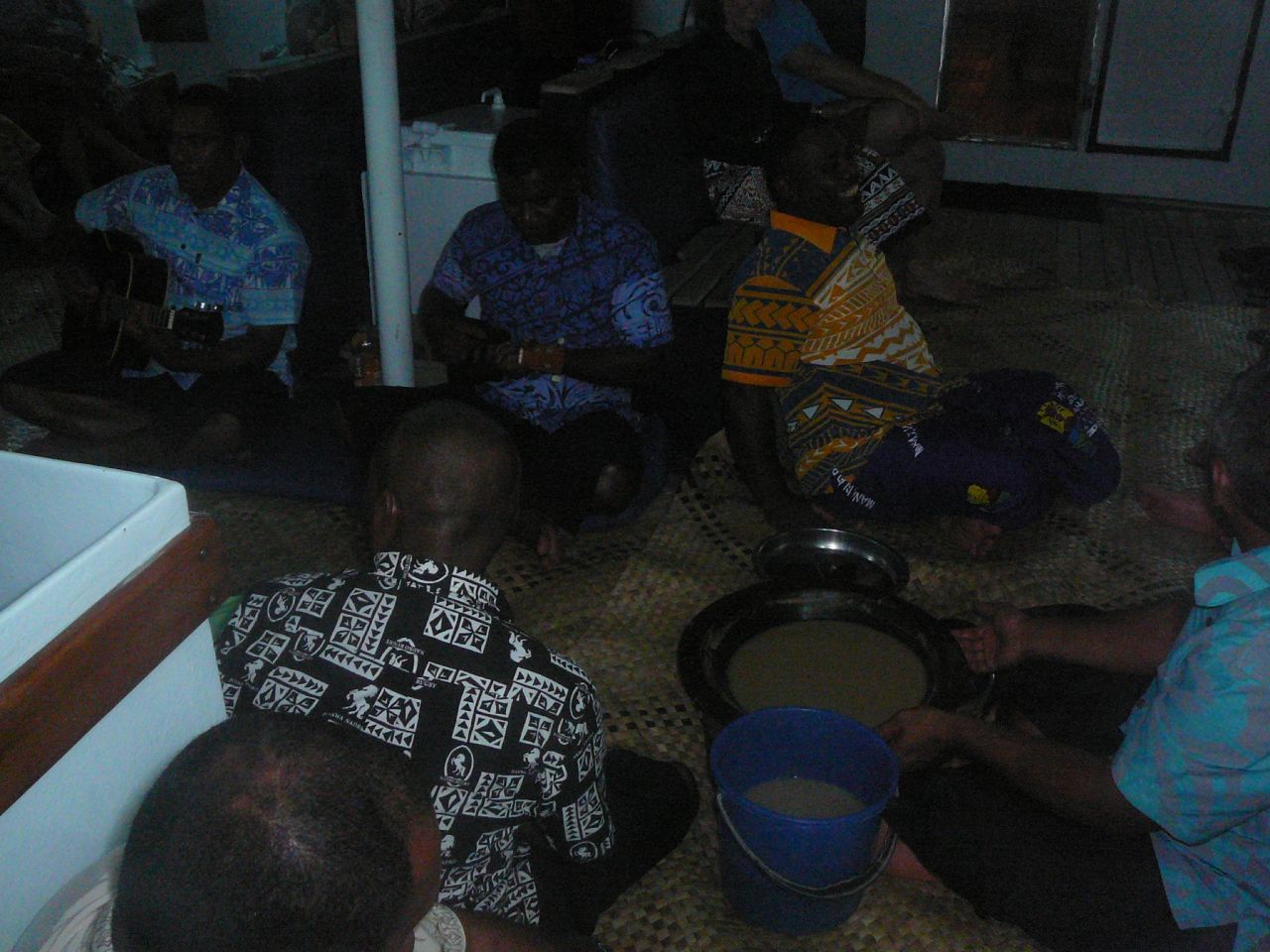 Kava Time by Ed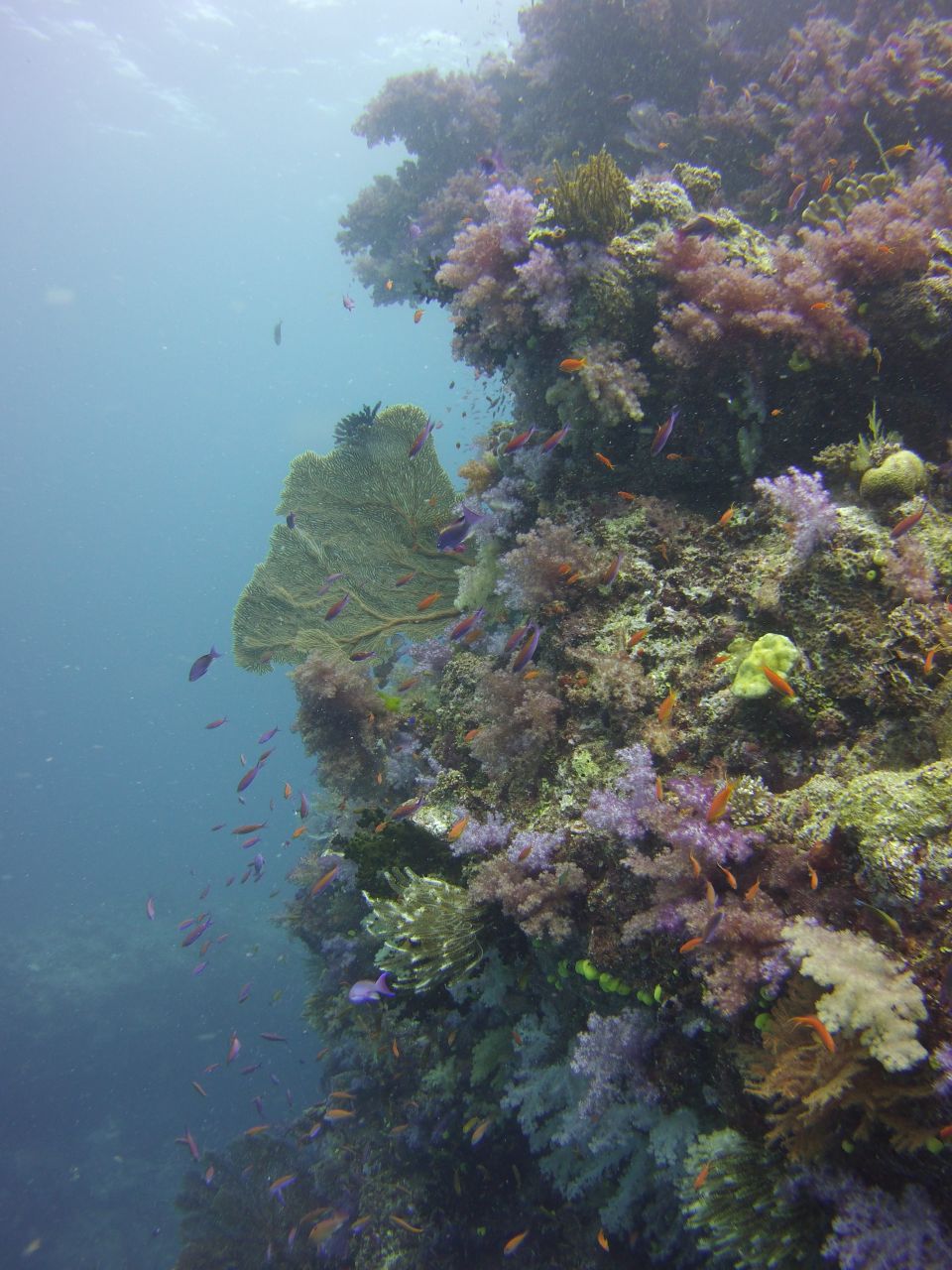 Pretty As A Picture by Patti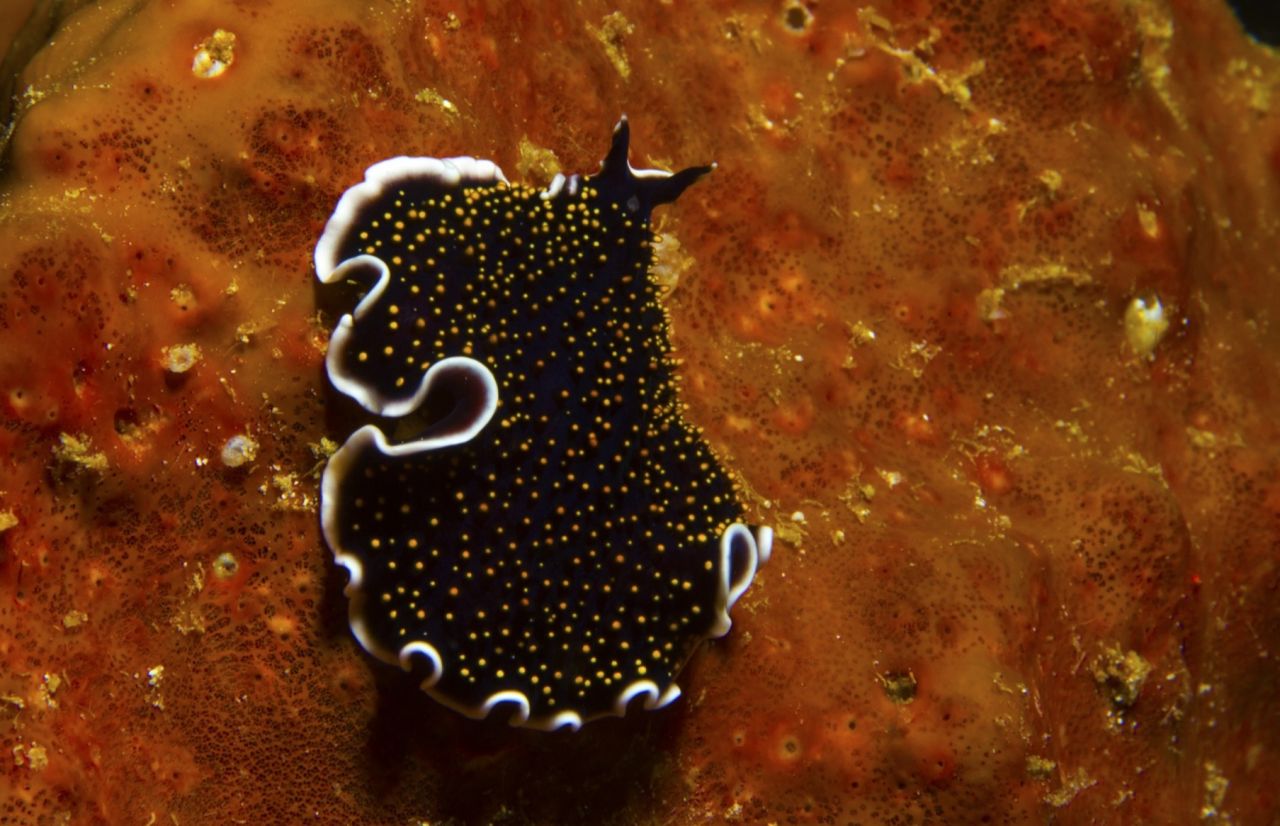 Psuedo Rhinophores by Roy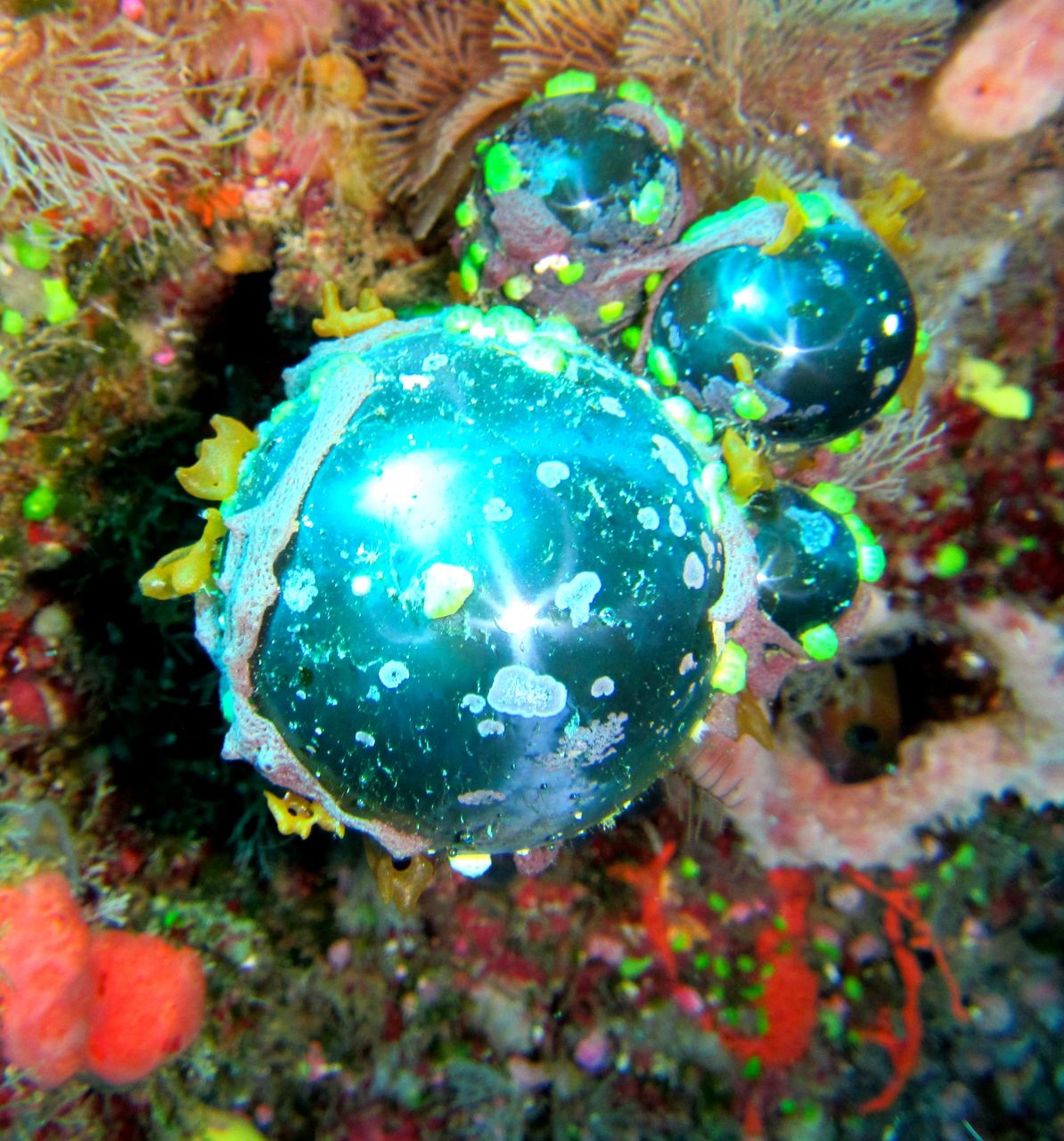 Salors Eyeball by Big Mo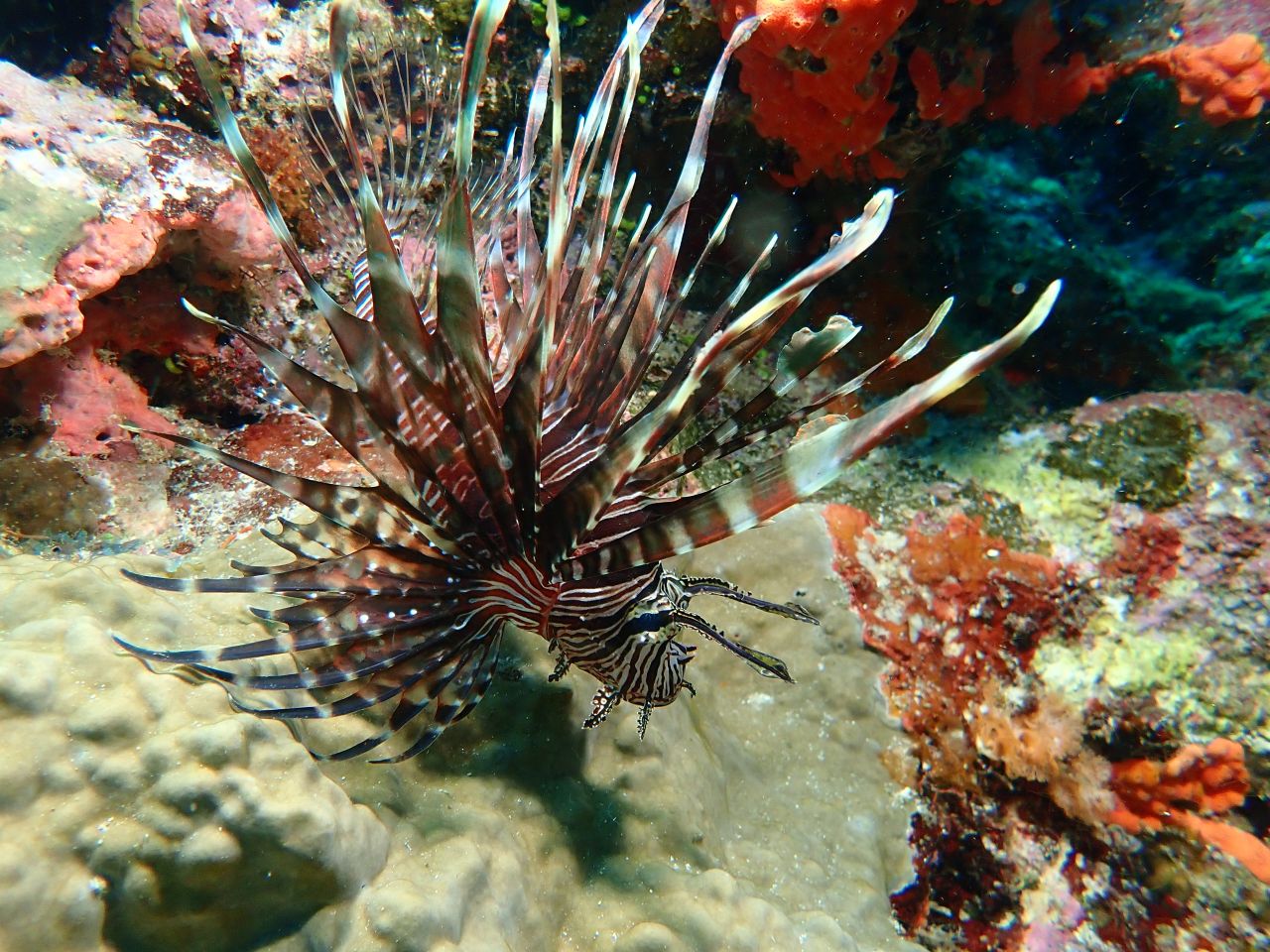 Spine Time by Alison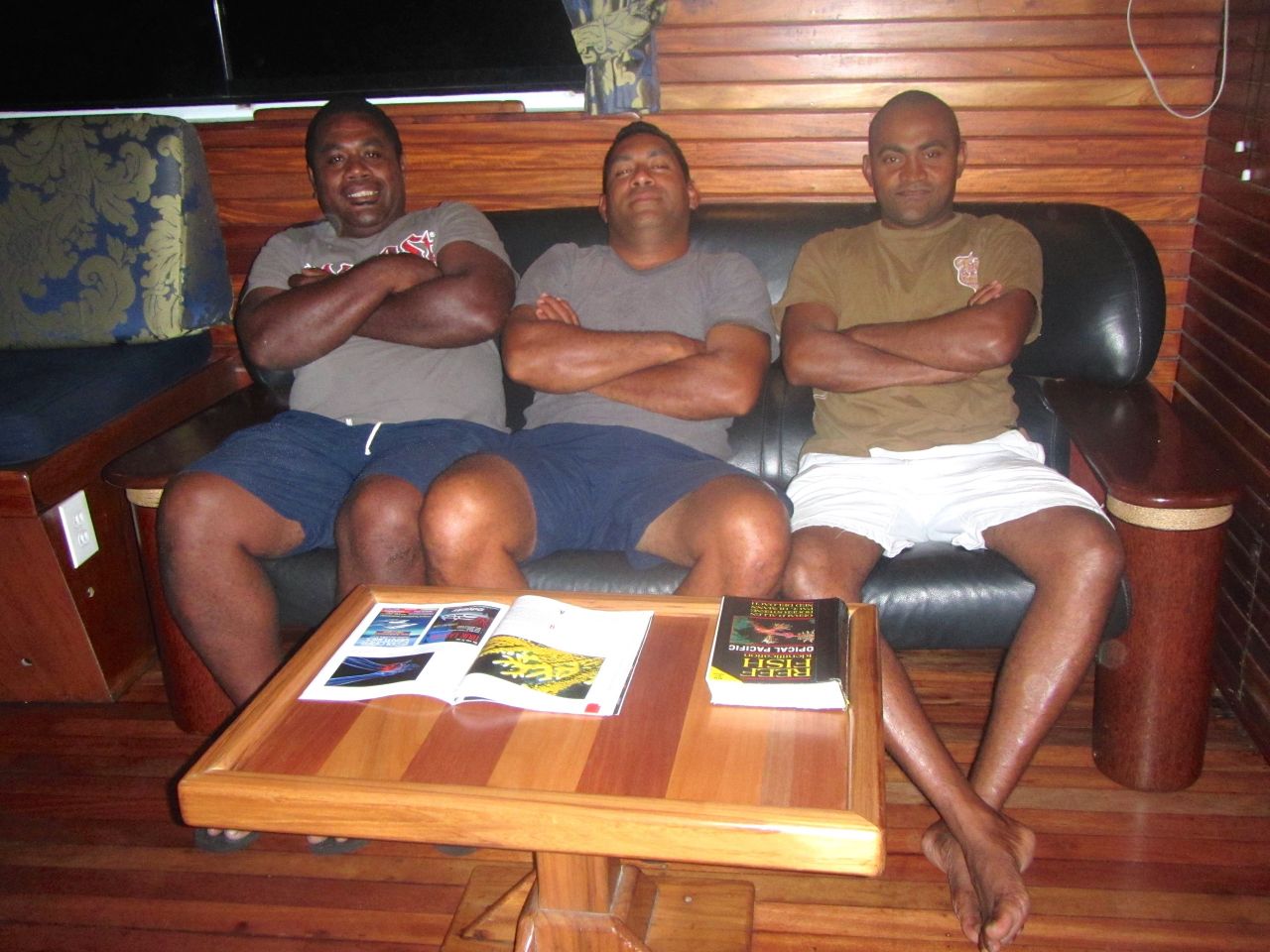 Too Kool For (Scuba) Skool by Big Mo
Comments
"Central Fiji has all the elements of the ultimate ocean wilderness: diverse creatures and habitat, nutrient-rich water, spectacular scenery and owners who respect it."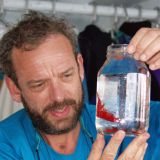 ~ Dr. Greg Stone, Executive Vice President of Conservation International