Just Another (Ten) Day(s) In Paradise…..
Destination: Fiji's Bligh Waters
Trip Date:
Apr 8th - Apr 18th, 2017 -
Comments
Author: Vanessa & Chad
Welcome Back: Kandi & Drew and Linda & Richard
Congratulations: Congrats Don on 700 dives and to Paul on your recent retirement!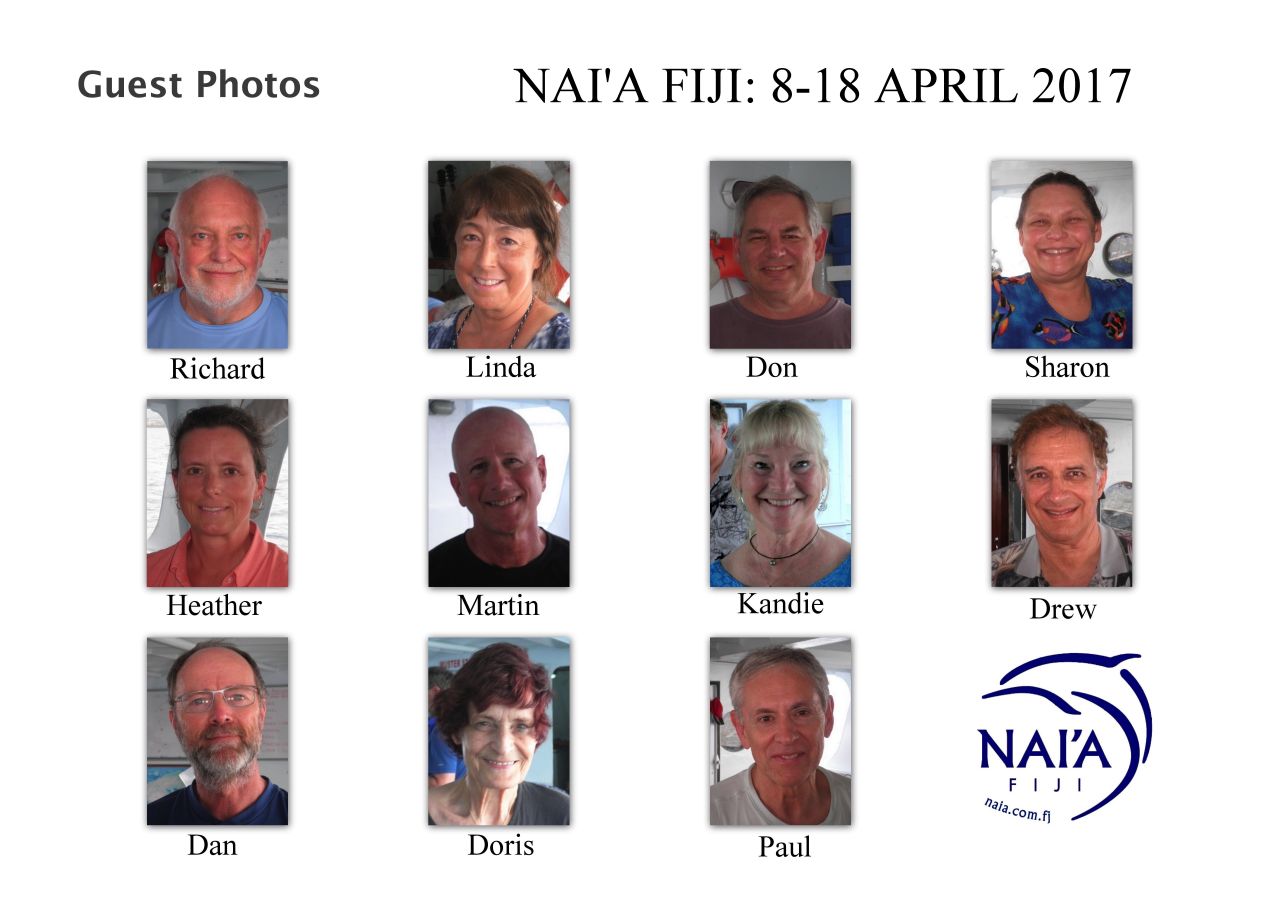 This charter we were excited to welcome back NAI'A returnees Kandie & Drew plus Linda & Richard, as well as to greet new faces Heather & Marty, Paul, Don, Dan, Sharon and Doris. Mostly strangers to begin with, they sure gelled quickly and the atmosphere was friendly and fun from Day 1. Dive buddies for life now we hope!
Photo Credit: Dan
We had many avid photographers aboard this charter, all with their own Fiji-photography objectives: some thrived on the wide angle shots offered by Fiji's stunning soft coral seascapes, some couldn't resist the cute critters hiding in every crevice.....and some just loved whatever came their way! Don had set himself 2 or 3 personal missions and pretty much nailed them all on the second or third day of the trip....Fiji diving often has that effect! Thank you for sharing all your beautiful images with us folks, makes for some wonderful memories.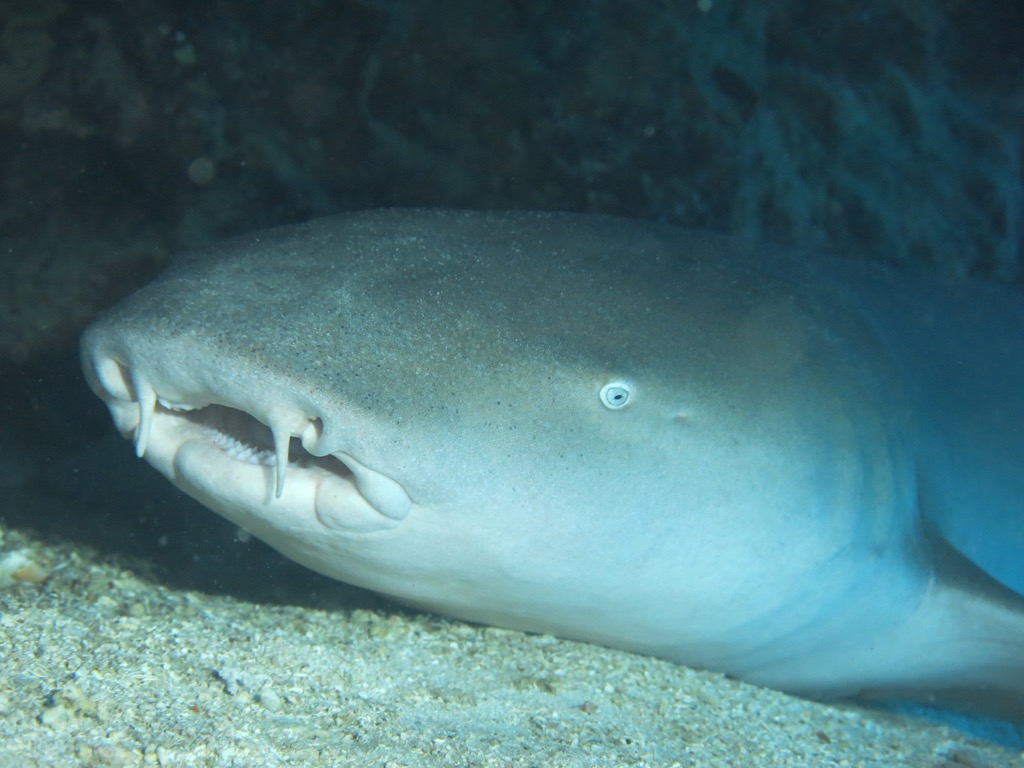 Photo Credit: Kandie
As part of The Great Fiji Shark Count, we recorded every single shark, ray and turtle we spotted on every dive of this trip: thank you so much for helping guys, it's really important to us and will hopefully help generate research supporting shark conservation. We were excited to ID not only white tips and grey reef sharks but also HAMMERHEADS and a NURSE!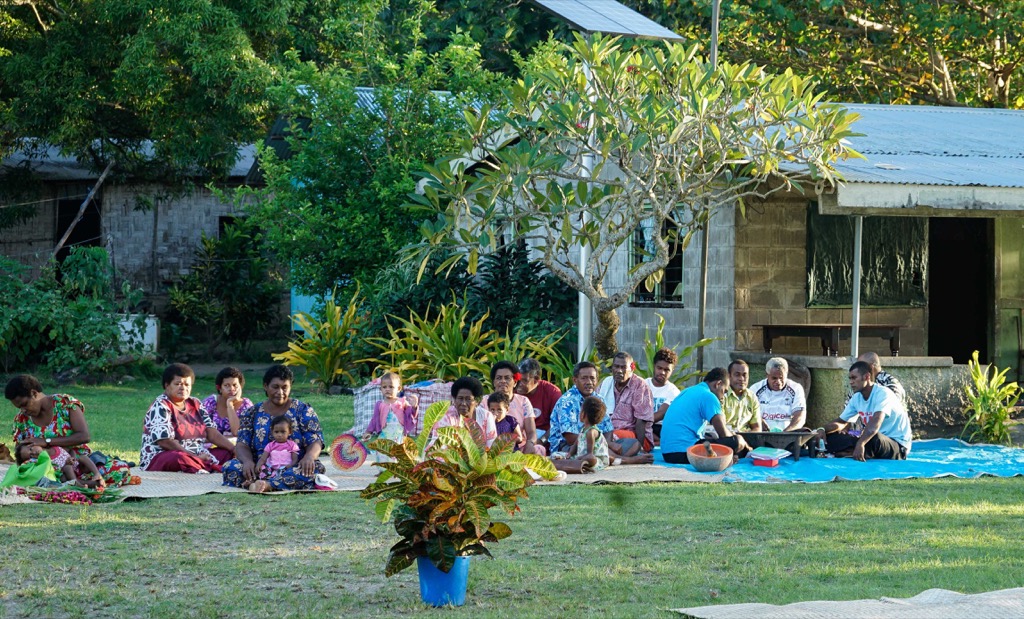 Photo Credit: Dan
Half way through the trip we had a really lovely, relaxing visit to the village of Somosomo on Gau. Only the hardy made it (the rest opted for naps and down time!) but those who did were treated to a spectacular open air cultural show. Listening to the traditional Fijian songs and watching the 'mekes' (dances) with the sun setting in the background was something really special.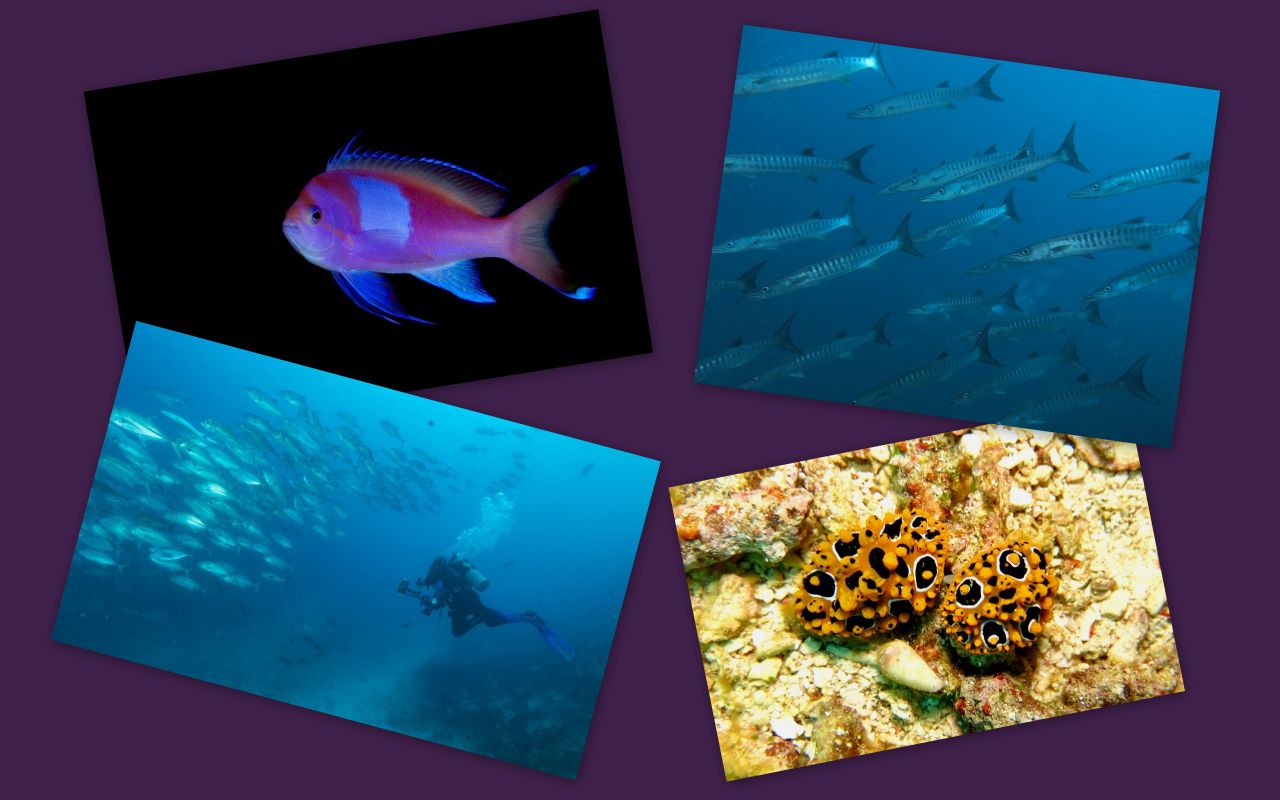 Photo Credit (Clockwise from top left): Linda, Kandie, Heather, Dan
During our ten days at sea we were blessed with superb diving conditions: 82-degree F waters, lovely blue skies and no more than a gentle breeze. As always in Fiji, we had a range of currents below water: the stronger ones bringing out the big schools and the milder ones allowing a focus on the macro life.
Who Wouldn't Fall for That Dorsal Fin?! by Linda
You're Barred! by Drew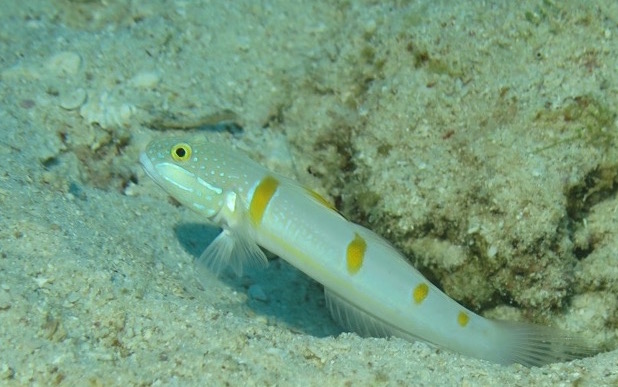 Yes That's A Pygmy Octopus! by Linda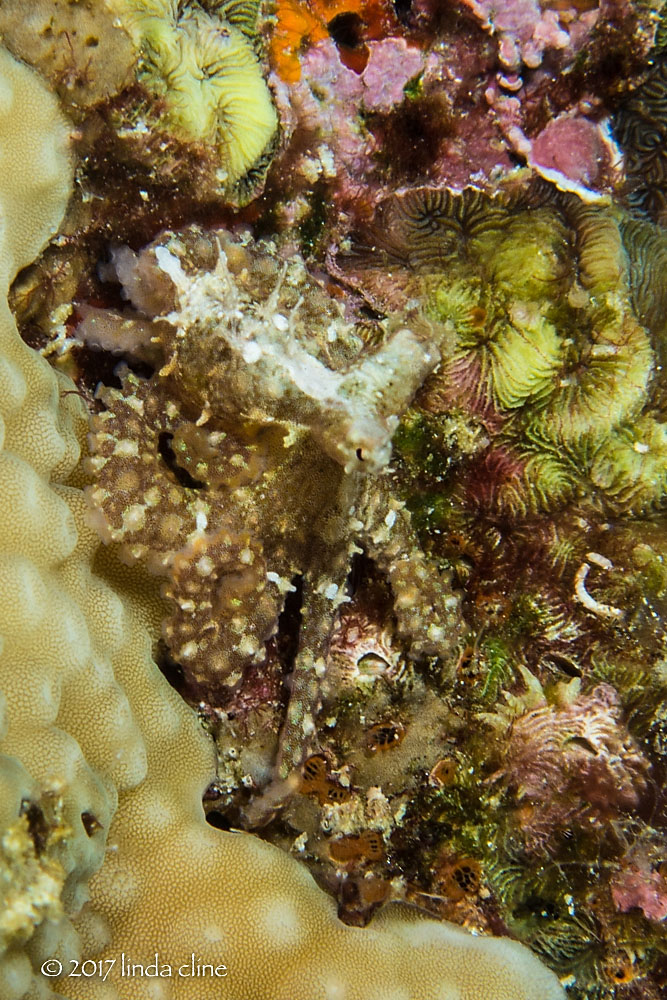 Welcome Back BULA! by Kandie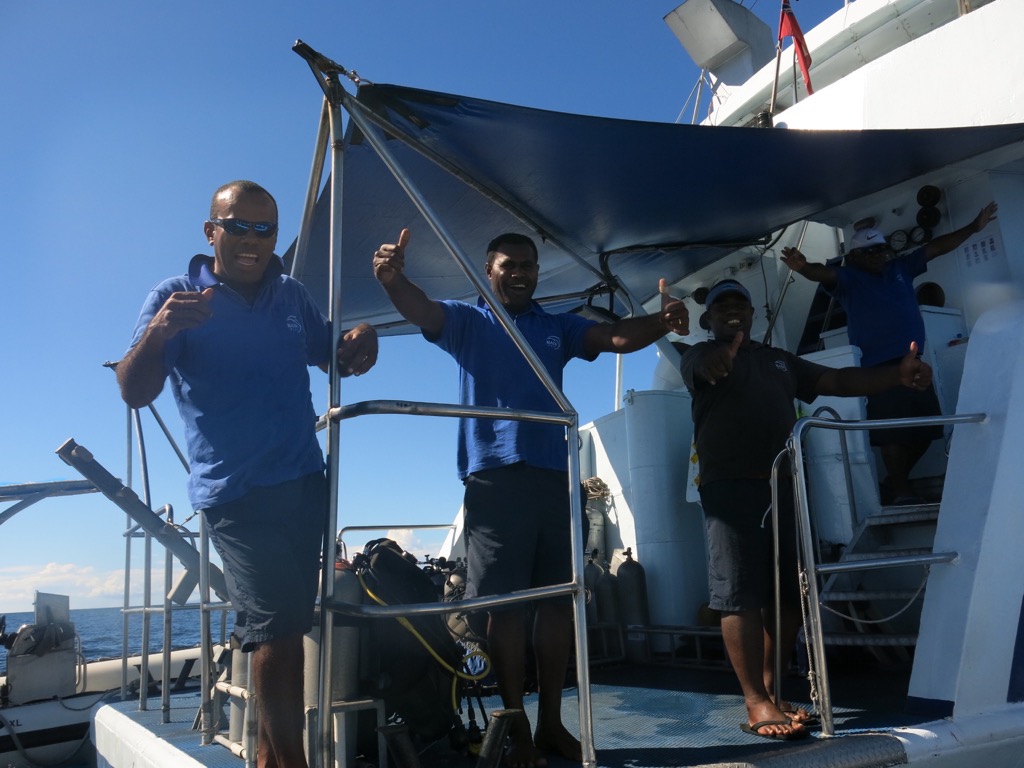 Sexy Time by Kandie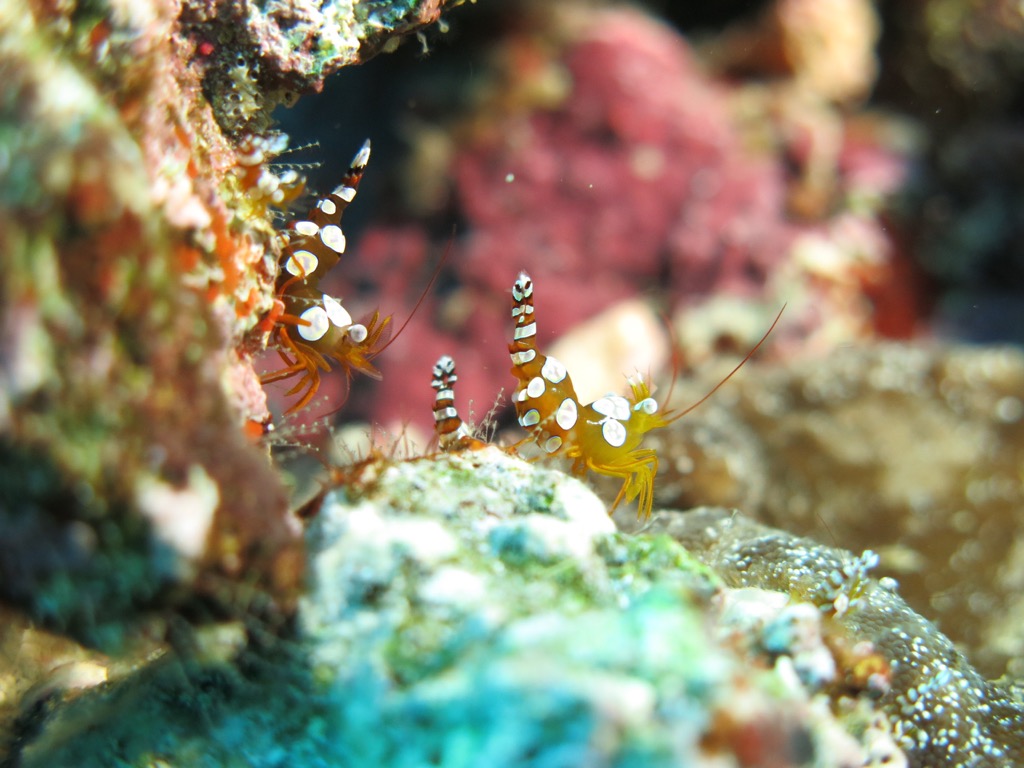 Right Shoulder To Right Shoulder Can Only Mean One Thing by Heather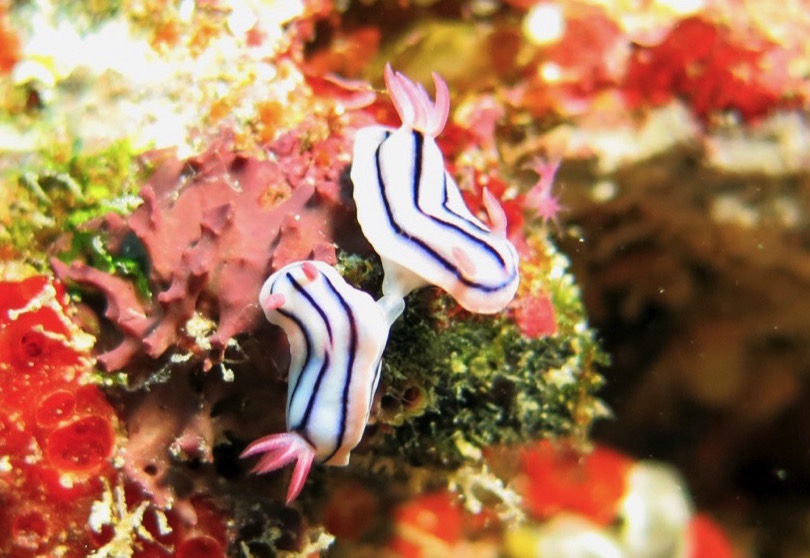 Miss Marilyn by Heather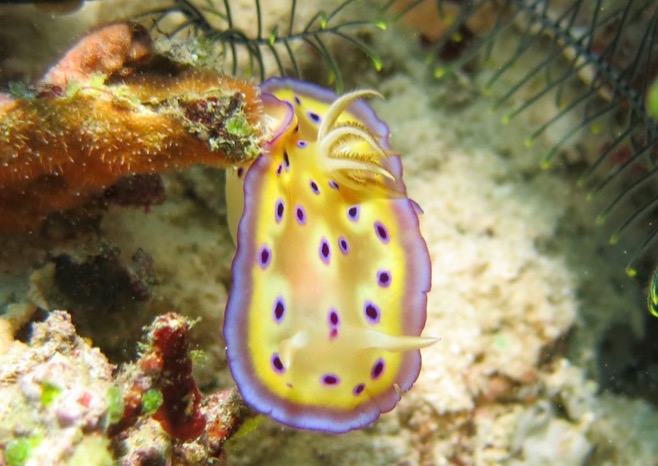 It's Amore by Heather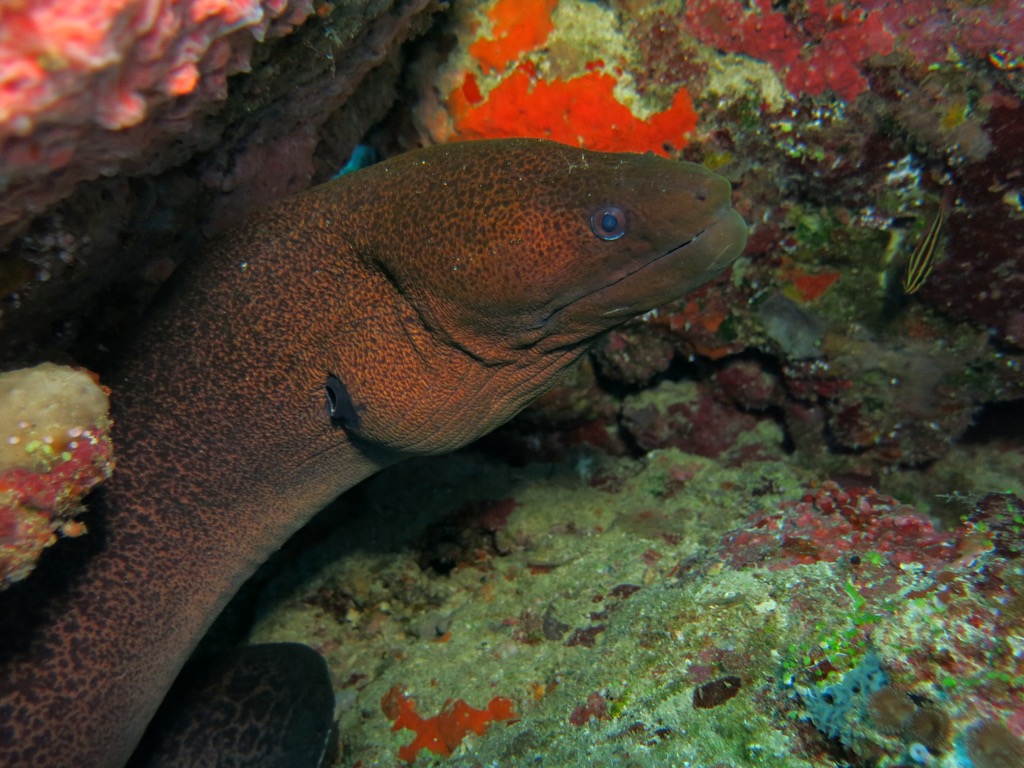 Hi Ho, Hi Ho, It's Off To Dive We Go by Sharon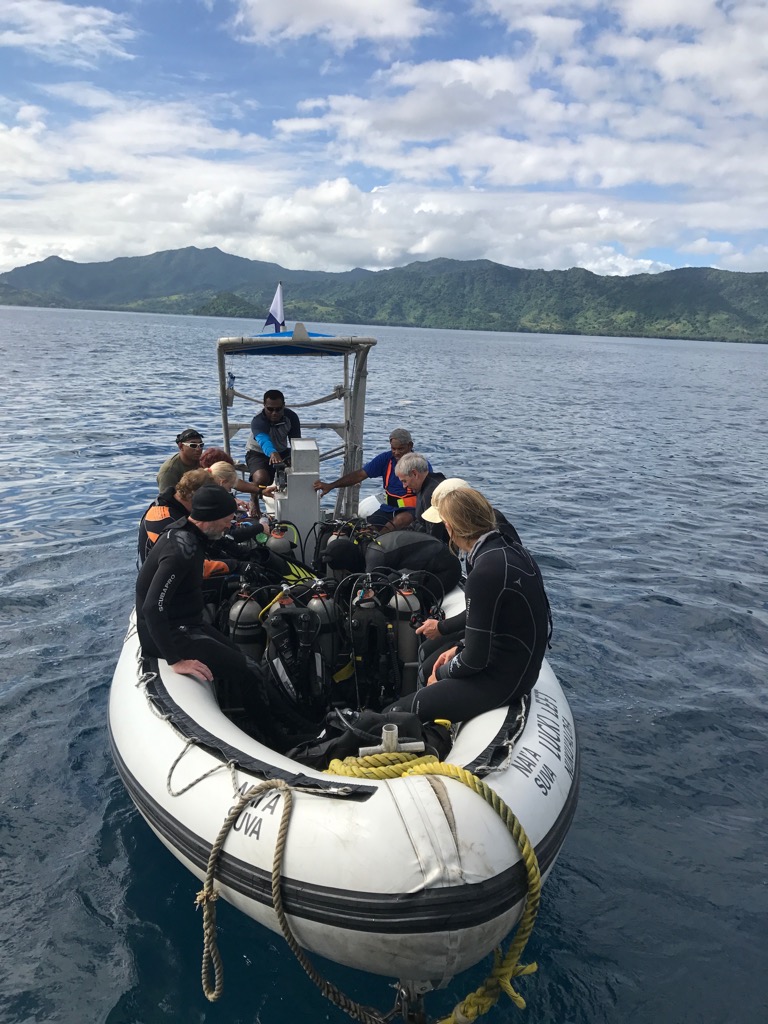 Getting In A Twist by Drew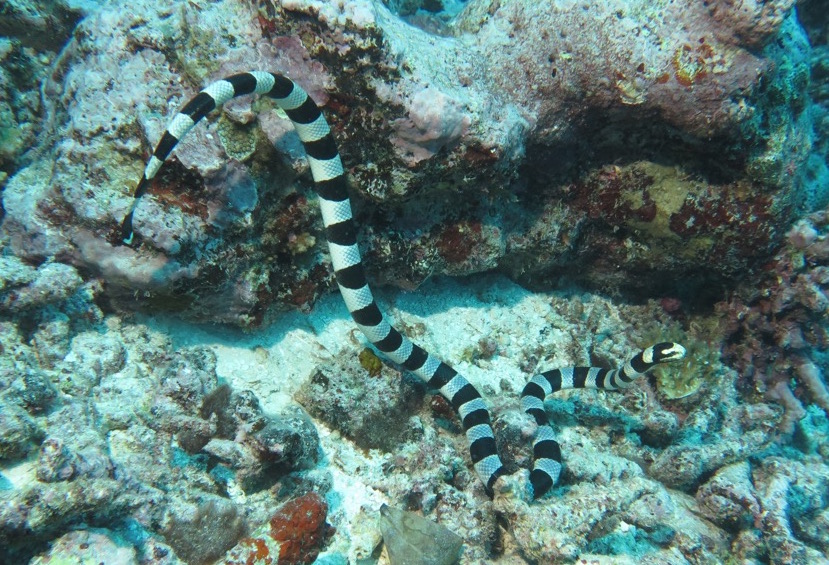 Flamenco by Linda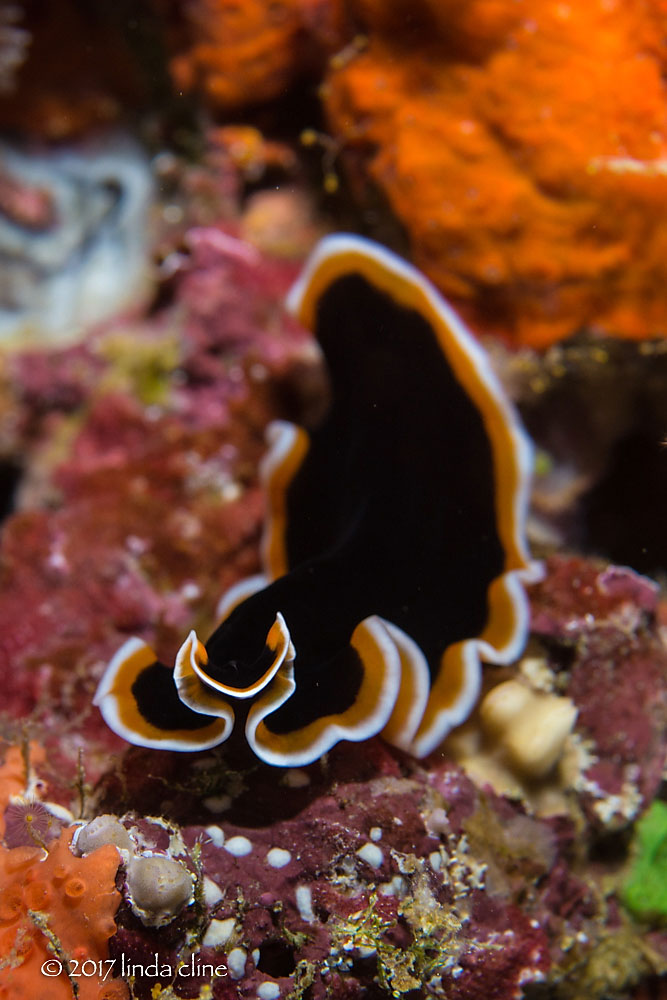 Double Trouble by Linda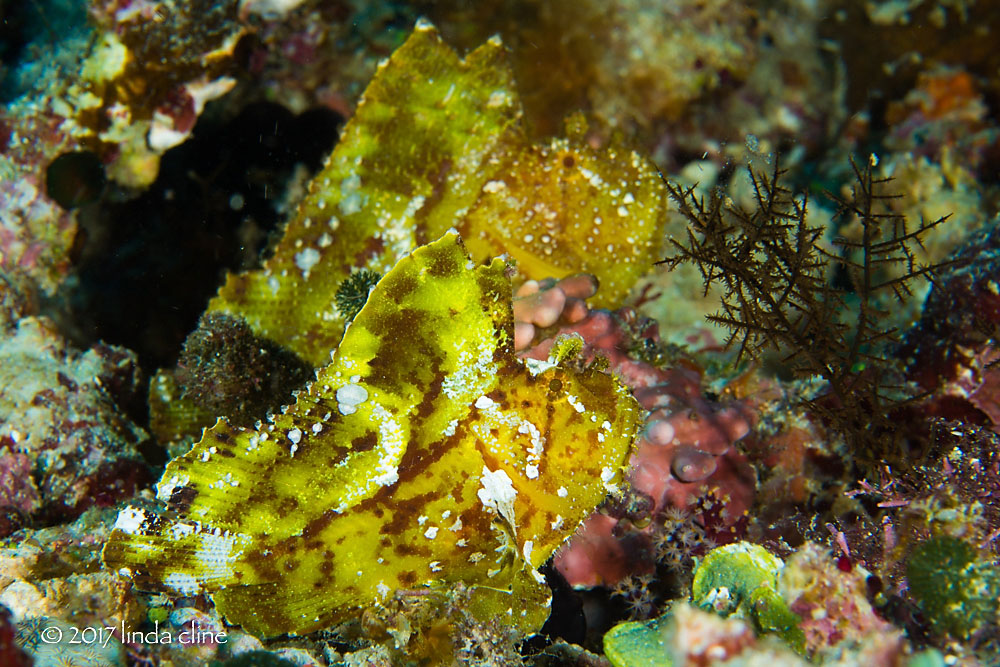 Don't Shoot! by Drew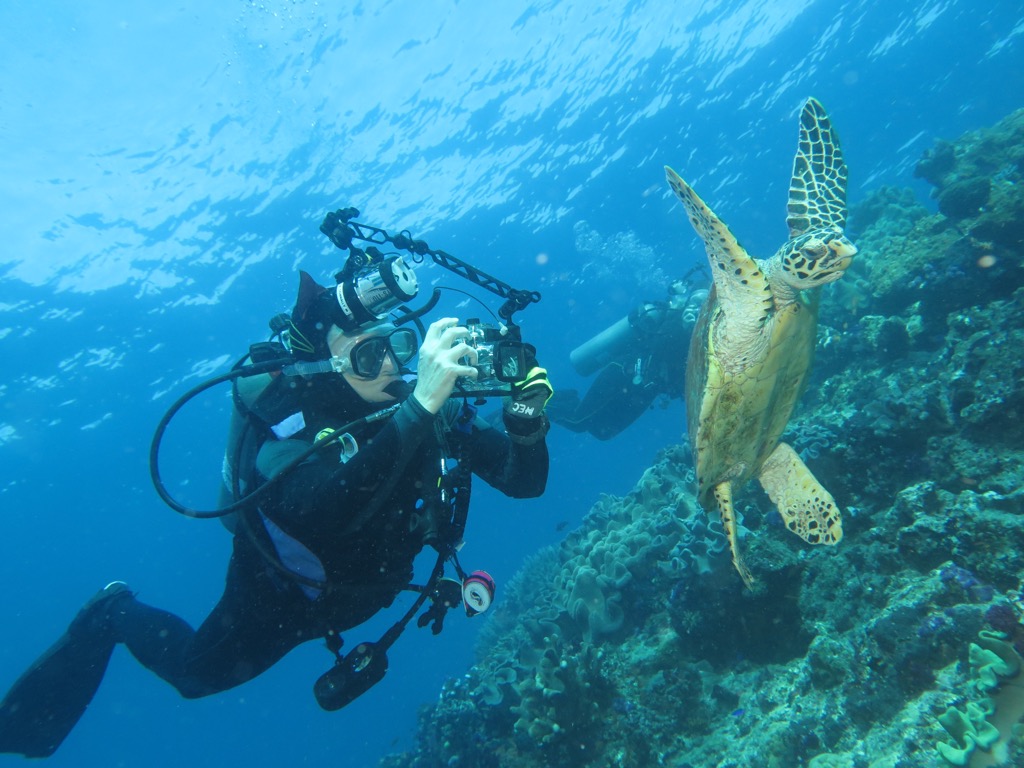 Buff Buddies by Dan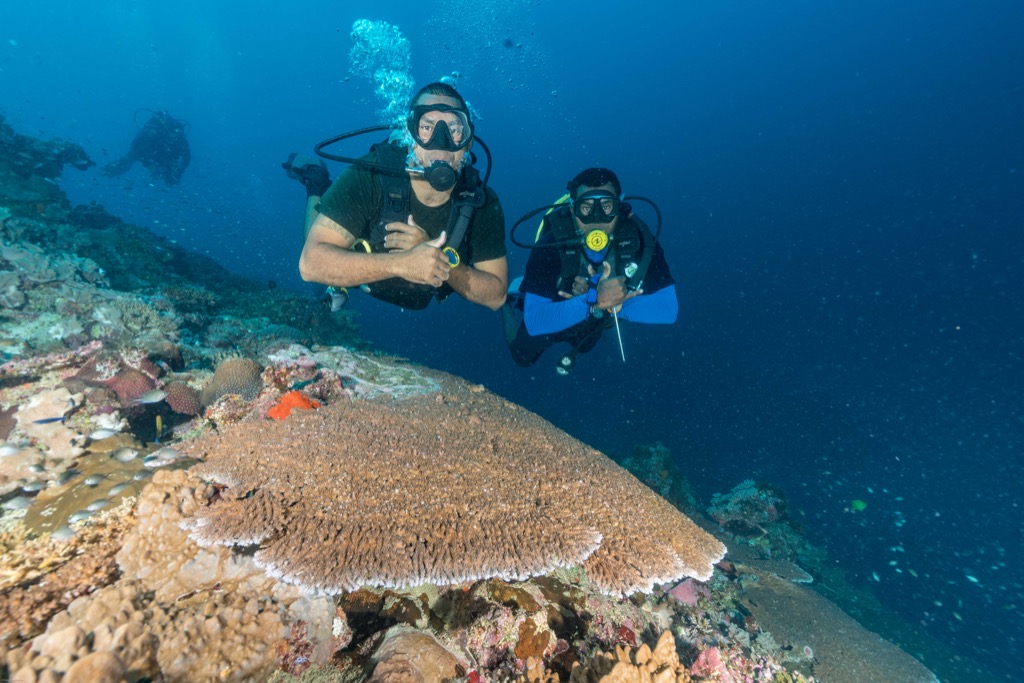 Blushing Blennie by Heather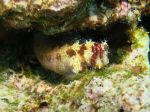 Allo Allo by Linda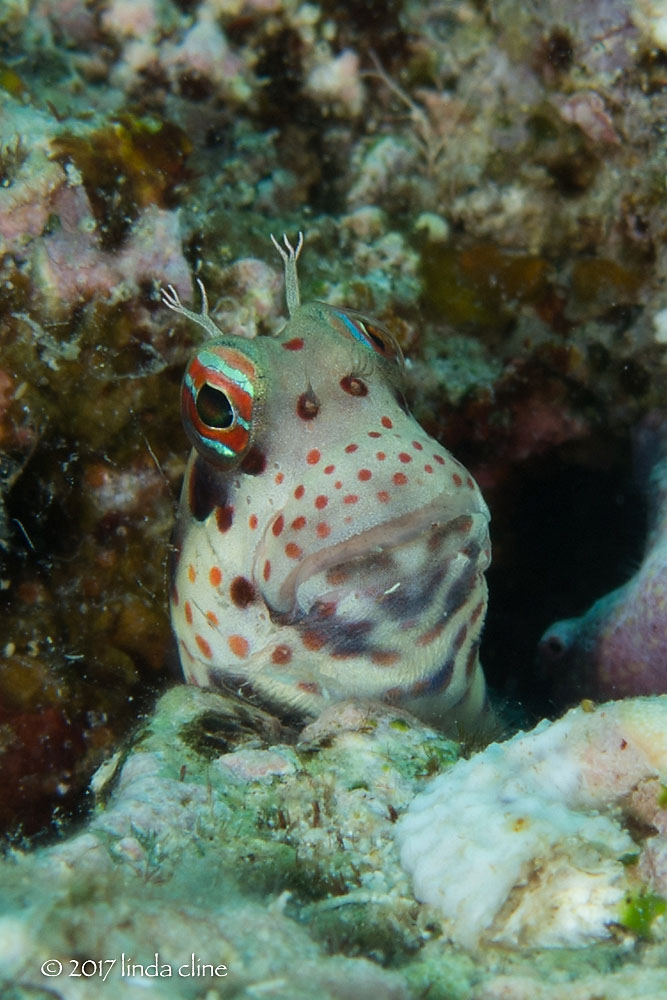 Photo Credit: Drew
We did a great mix of day diving, night diving and 'crepuscular' (dusk in layman's terms!). The transition from day to night is just beautiful, as shown here with the sun setting over Kansas. We had some pretty hardcore divers racking up near on 40 dives during the charter: we were very impressed with your stamina! Special congrats to Heather who didn't miss a single dive!!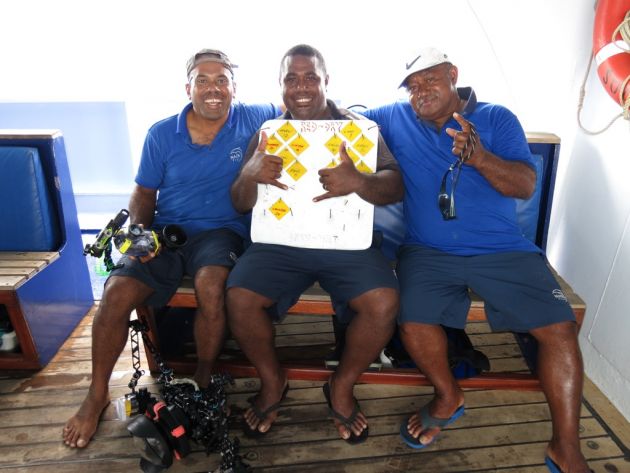 Photo Credit: Heather
The Fijian crew is such an integral part of the whole NAI'A experience. Strong, kind, musical and forever smiling, no trip would be the same without them!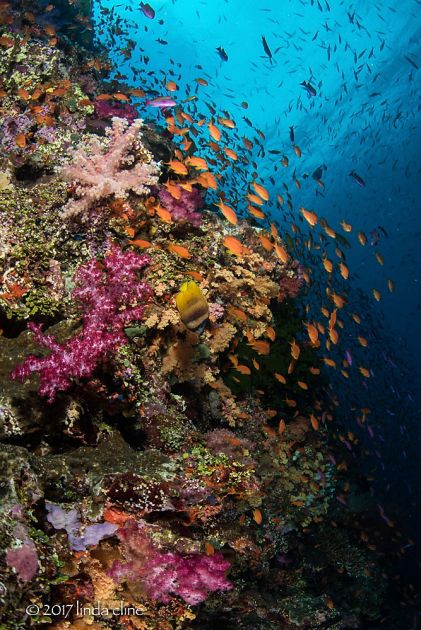 Photo Credit: Linda
Normally we couldn't tear Linda away from her macro lens but, boy, did she take some stunning wide angle shots when we occasionally managed! This one encapsulates Fiji beautifully: the plump soft corals, the popping colors and the raining anthias......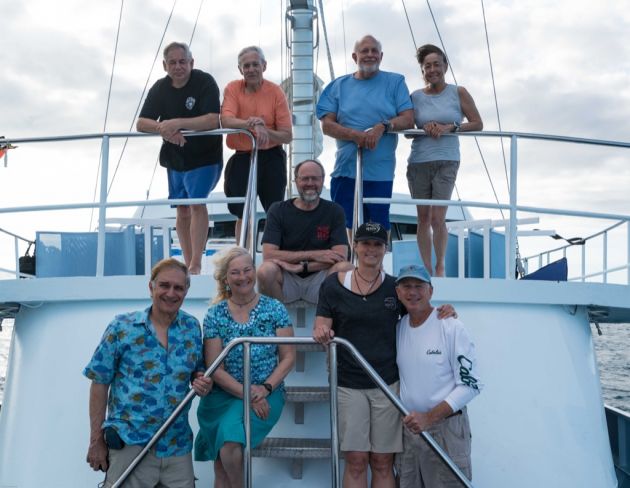 At the end of a superb ten days, as we set sail back towards Lautoka, we gathered for a team photo on the sundeck of beautiful NAI'A (Doris and Sharon, we did try and wake you but you were contentedly napping!). Thank you all for a wonderful charter, you were a pleasure to dive with. Looking forward to seeing you again next year Paul: everyone else, don't leave it too long till you join us again!
Comments
"NAI'A dives the world's most beautiful coral reefs."