Land of Smile
Destination: Fiji's Bligh Waters
Trip Date:
Sep 26th - Oct 3rd, 2015 -
Comments
Author: Joshua & Amanda
Congratulations: Pia on becoming Dean of School of Medicine at Mahidol University
Our guests always arrive onboard at 2pm on the first day. That was before we hosted a group of 18 Thai people. Group leader Ana brought her group to NAI'A at around 6:30pm because the group had to stop in Nadi's best foreign foods supermarket to pick up goodies for the week. This included bags of chips, sweets, dried cuttlefish, seaweed, Thai iced tea mix and of course a variety of hot sauces and spices. They knew we would have plenty of food all week, but the Thai people have very particular tastes. We liked these people already!
Because we got off to such a late start on the first day, we had to push the checkout dive back to mid-morning on the second day. The wind raced overnight, kicking up whitecaps on the surface and leading us to choose Vatu-i-Ra Island for our first dive. Dive instructor Andy suited up with his distinct bright orange fins and Angry Birds hood that sent hogfish ducking beneath flimsy shelters. Here amongst the healthy hard coral reef, we found white tip sharks and a rare nudibranch. With the moon nearing full and a group of (mostly) divers who shy away from strong currents, our choices for the next dive were limited to Coral Corner and Charlie's Garden. Local guides Koroi and Big Mo led our skilled divers through swift current that meant big schools of barracuda and fusiliers and lush yellow and purple soft coral. Joshua led a half dozen on the night dive at Alacrity, where we found plenty of decorator crabs, hyman's flatworm and some dazzling flabellina nudibranchs.
That night, we celebrated Pia's promotion to dean of the School of Medicine at the oldest medical school in Thailand. Khao, his former student and now kidney surgeon, Noom and Fon presented him with bottles of wine and Pan presented him with a bottle of whiskey. We will return to Khao and that bottle of whiskey later, but for now, congratulations Pia from the NAI'A family!
Spoiled by great diving close to home, this group was interested in seeing colorful reefs to rival Raja Ampat and big pelagics like in Komodo. On the third day, we brought our guests to Wakaya Island, which looks like it belongs on a post card. Despite having some of the best diving in Fiji, we almost always have this place to ourselves. The vibrant hard coral reef, stunning drop-off and unparalleled variety of marine life is enough to make this place worth a visit, but it is the big fish that really makes it special. Boy in particular was keen to find some big fish, an attitude that makes us uncomfortable because, at the end of the day, it is up to the fish if we see them or not. Well, that and sharp-eyed guides. Luckily however, in addition to loads of other species of fish, on nearly every dive, we found scalloped hammerhead sharks skirting the crest of the reef. Polly had never seen a hammerhead before, so Joshua was thrilled for her when he found a large inquisitive female within 9m above Lion's Den. The rest of the group found two more amongst an enormous school of blackfin barracuda inside the channel. In fact, everybody else in the group saw a hammerhead that morning except Polly!
Well that simply wouldn't do. On the third dive, Amanda and Joshua led groups on Lion's Den. Joshua and most of his group (but not Polly) spotted a hammerhead above them inside the channel, then, after the groups had crossed over each other, Amanda saw a pair, one of them gigantic, curling around the main bommie towards Joshua's group. Joshua heard her shaker chime from 100m away and instinctively swam his group into the blue. The two sharks came close enough – several times – for everybody to see their gills flap with each breath! Even Polly! Boy pursued them with his GoPro at 40m while Joshua frantically beckoned him into shallower water. After that exciting dive, Boy exclaimed that he could now go home happy.
Accustomed to American divers, we have heard a lot of chatter on the dive deck, but we never heard it as loud as after that dive. We don't know what they were saying, but they seemed happy! Ironically, at other times during this trip, it got so quiet you could hear a pin drop in the salon – when we were in internet range!
Koroi led the night dive in Wakaya Bay. While at first, this is not the most beautiful dive site, there is almost always something interesting to find here. Tonight the reef – and Koroi – did not disappoint our guests as they observed a curious octopus dancing along the reef.
With each day, the wind died down and the clouds dissipated, making for several fantastic sunny days of diving. On Day 4, we arrived at Gau Island for three action packed dives. While waiting for the current to enter Nigali Passage, we did a dive on the outer reef, an area of very healthy hard coral and a great variety of small fish. There we saw orange-finned anemonefish aggressively guarding their eggs, a yellow boxfish in its yellow form and a big male Napoleon wrasse. The current changed three and a half hours after high tide, bringing clear ocean water and a dozen grey reef sharks – including a couple of babies and a couple of very pregnant mothers – into the channel. Among them were also tremendous schools of bigeye trevallies, bigeye barracuda and red snapper. Lost in this treacherous neighborhood was a very confused gorgeous green sea turtle.
After the third dive, we changed into our sulus and visited the village of Somosomo. Only half the villagers were there waiting because there was a funeral in the neighboring village that drew many residents away. The remaining children were very excited to see Joshua – as we had been away in Tonga for two months – and eager to be tossed up in the air. Our stroll through the village took an unusually long time because, as we had noticed right from the first day, Thai people like to take a lot of pictures! Despite a smaller group on hand, the villagers managed to sing with great gusto and volume, much to the delight of our guests.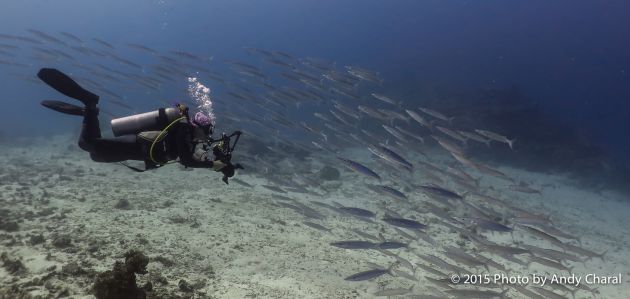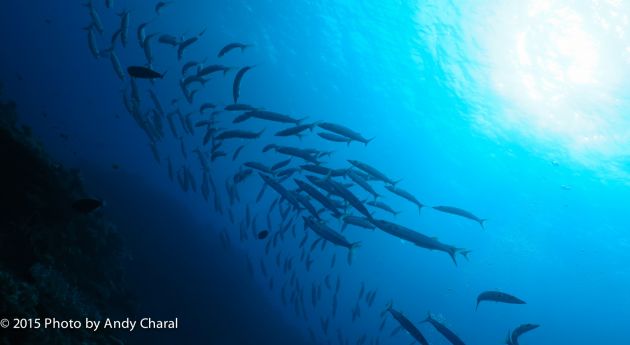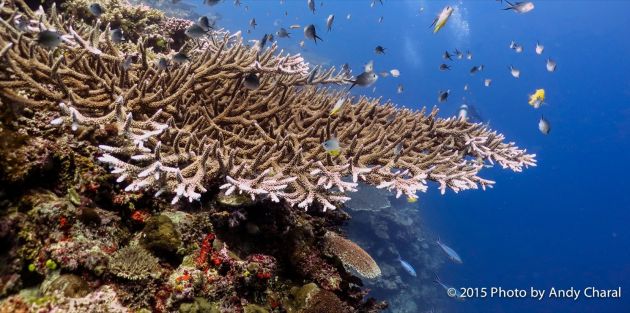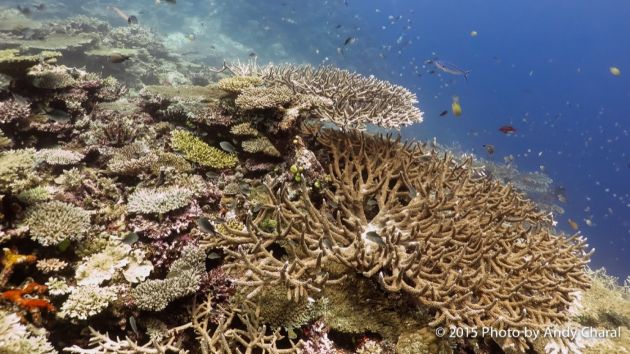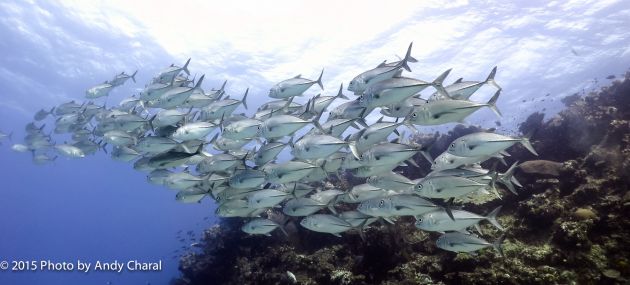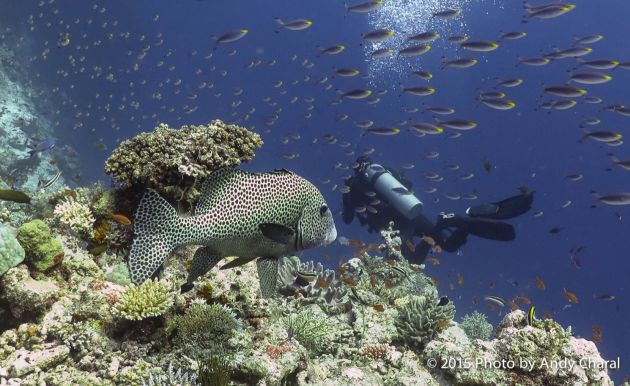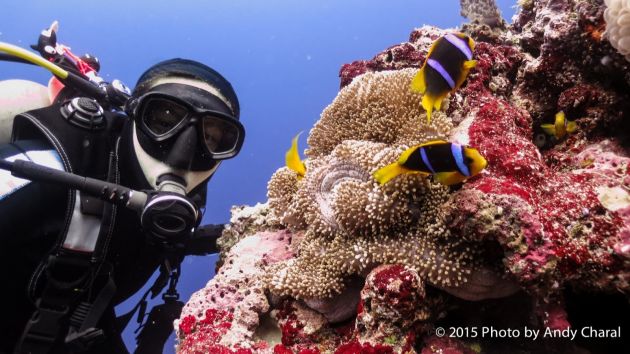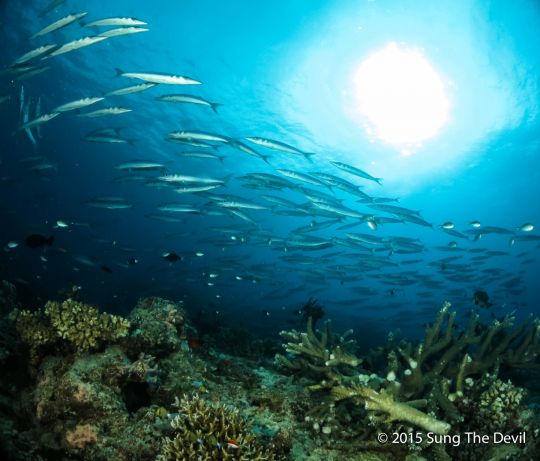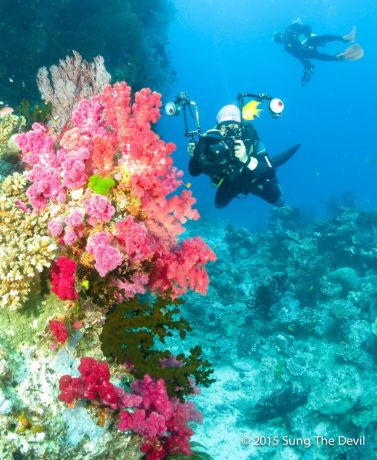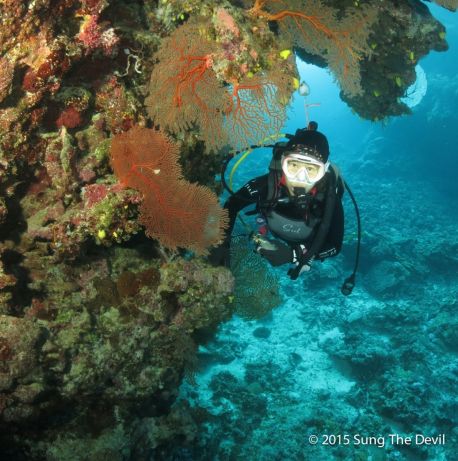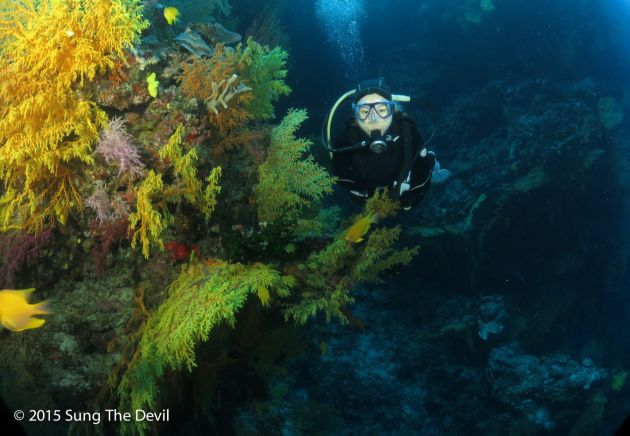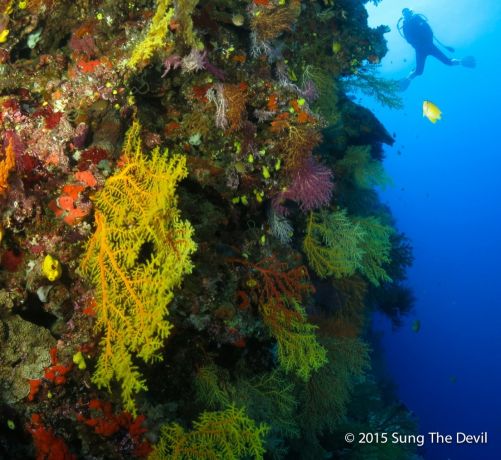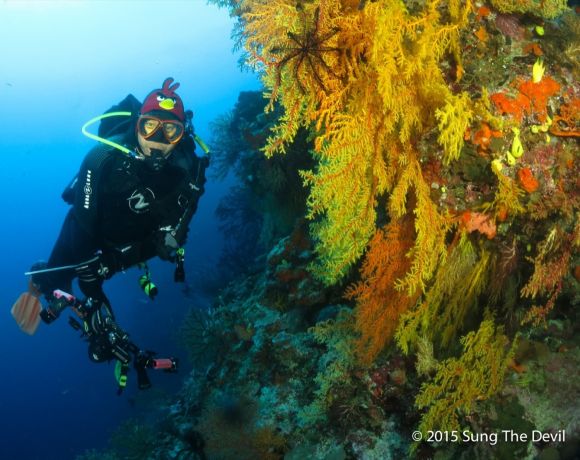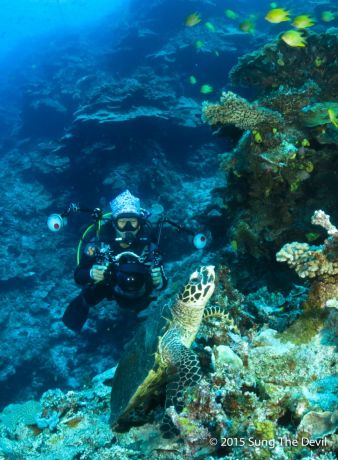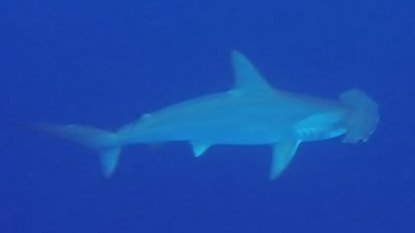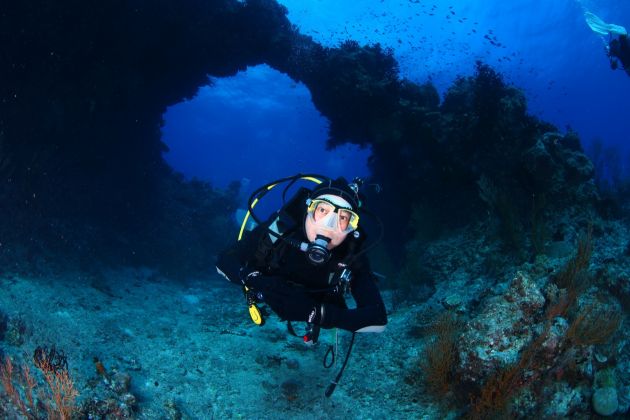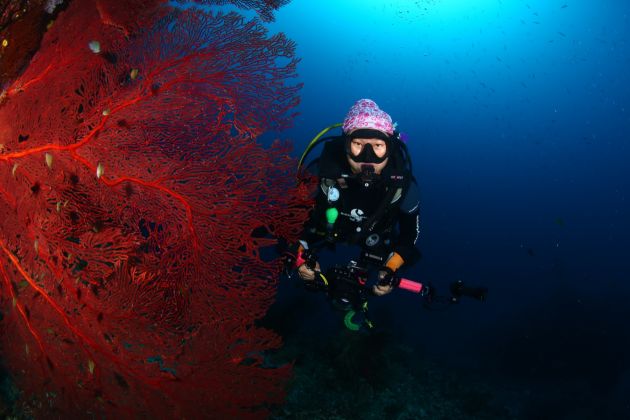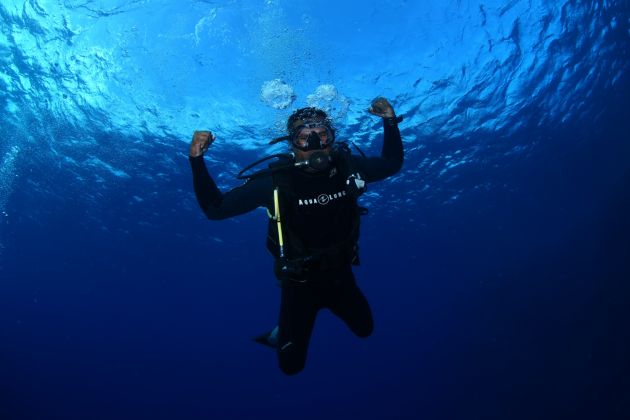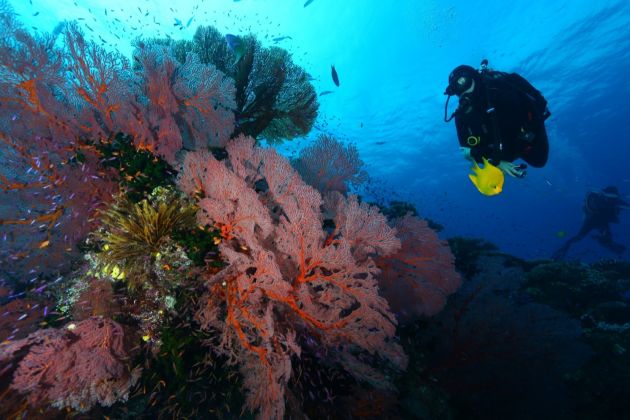 Yim distinguished herself when she announced the villagers that she came from the Land of Smile and her name means "smile". In fact, there are some similarities between Thai and Fijian culture. They both smile a lot, love to sing and love foreign visitors. Both cultures are very friendly, but Thai people in a shier way. At the end of the entertainment portion, the villagers invited our guests to sit among them. At first, our guests were very shy. Pia and Nu approached first. Both doctors, they seemed to be curious about the psychotropic effects of kava. Eventually, everybody joined the village group and Khom could be found roughhousing with the children along with Joshua.
Smooth seas brought us to the famous Namena Marine Reserve for the next two full days of diving. We caught the tail end of the incoming current at Grand Central Station, where we saw grey reef sharks stalking amongst vast schools of bigeye trevallies and blackfin barracuda. A Spanish mackerel shadowed a large dogtooth tuna that hoped to catch some tasty fusiliers off guard. The current just started to change when we reached Kansas, bringing with it tons of fusiliers and another great school of bigeye trevallies. Hunting along the bottom was a huge peacock flounder.
By this point in the trip, Sung and Ana had found their way into the kitchen, where they showed our skilled chef, Wais, the finer points of Thai home cooking. For nearly every meal, these two ladies could be found whipping up some delicious dishes in the galley and laying out platters loaded with food on the tables. The tables were covered with sauces, spices and dried pork and shrimp, which our guests used to liberally season their food. The smallest among them, Noom and Alfa, seemed to eat the most… we still don't know how they manage to stay so small! For breakfast that day, we had traditional rice soup with Thai omelets and, for lunch, spicy chicken in basil and fish sauce. Lunch was so good (and so plentiful) that more than half the guests passed out in the salon afterwards, prompting us to delay the third dive. If you were to poke your head in the galley after each meal, you could find our crew sampling this exotic food, closing their eyes and shaking their heads at the delicious new tastes.
In the South Save-a-Tack area, our divers discovered the lush and colorful dendronepthya soft coral that makes Fiji famous. With Amanda and Joshua down with a nasty case of bronchitis, the guiding was left largely to our skilled local guides, Koroi and Big Mo. Tired from so much diving (and probably so much food), the group elected to skip the night dive in favor of a nap. They would need their energy because we hosted a kava party that night. Remember Khao from the second night? Well, she got a head start on the party by downing a couple glasses of whiskey with her friends on the sundeck. As she probably weighs about 45kg soaking wet, the whiskey went straight to her head and the normally shy and reserved doctor entertained everybody (guests and crew alike) for the next few hours. She learned how to say "I'm happy" in Fijian, then marched around the salon to clink glasses with the other guests and declare au marau!
At the kava party following dinner, Moji insisted that Khao sit front and center, right between Captain Keni and Chief Officer Big Mo, whose enormous frames dwarfed the slight woman. In addition to many catchy Fijian songs, our guests, upon Big Mo's insistence, interjected several Thai anthems. 
To start our second day diving in Namena, we visited Schoolhouse, a fascinating dive site where it is possible to find schools of fish and some larger predators. Bigeye trevallies, pickhandle barracuda, oceanic triggerfish, eyemask surgeonfish, longfin bannerfish and longface emperors roamed the reef on the perfect incoming current. For our second and third dives, we returned to South Save-a-Tack for more spectacular colors and anthias swarming in crystal clear water. Once again, the divers chose snacks and naps over a fourth dive.
For our last day of diving, we tackled the soaring pinnacles of E-6 and Mount Mutiny. Ana and the group decided that they all wanted to dive together, an unusual request for us, but one we were happy to accommodate. Besides photos of the stunning hard coral reefs of E-6 and the vibrant chironepthya soft coral of Mount Mutiny, we are sure there are a few pictures of bubbles to go with them on this occasion. Although the wind had picked up to 20 knots, the sky was clear, making for spectacular views of these brilliant reefs. Diving together, they were able to get great photos of themselves with the rich background of soft coral.
We look forward to having this group back for whale swimming in Tonga. They better bring a lot of special foods from Thailand because we will be hard pressed to find them there. Until then, we wrap up a charter with some new friends (and some new dishes) from the Land of Smile (and Spice).
We had lots of fun diving here in Fiji with NAI'A's team and crew. Thanks for your hospitality as well as all best services provided to us. Not only we enjoyed diving here with nice scenic view underwater and encountered hammerhead sharks and other sharks, but also foods and all meals, including desserts we've ever had on liveaboard diving.
Andy & Sung
Our Guests...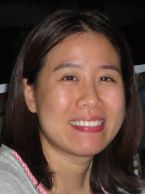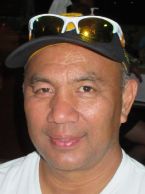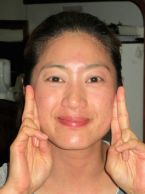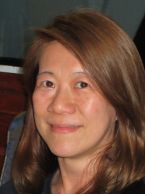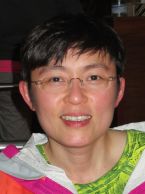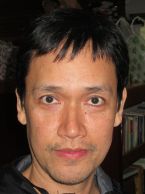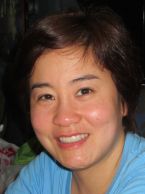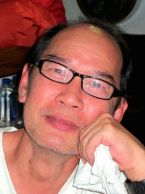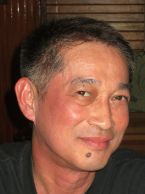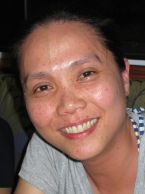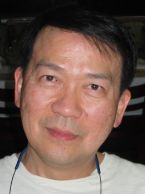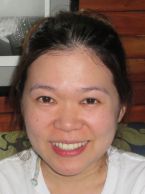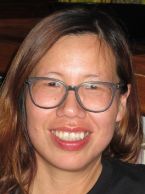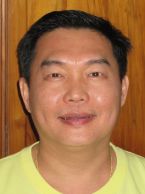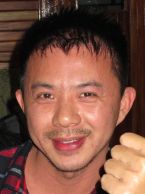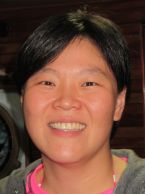 Comments
"Central Fiji has all the elements of the ultimate ocean wilderness: diverse creatures and habitat, nutrient-rich water, spectacular scenery and owners who respect it."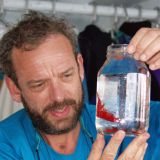 ~ Dr. Greg Stone, Executive Vice President of Conservation International