Last Call
Destination: Ha'apai Island Group, Tonga
Trip Date:
Sep 17th - Sep 27th, 2014 -
Comments
Author: Joshua & Amanda
Welcome Back: John, Angie, Harry, Caraleen & Susan
Congratulations: Malia on her 10th dive (hey, she's only 10 years old)
Riding high on the surge of energy with which we ended our fourth Tonga expedition, we anxiously anticipated our fifth and final charter here. In addition to 14 guests, including an international group from the US, Canada, Australia, Germany, Russia and Brazil, we had (almost) the entire family of NAI'A owners on board to interact with Tonga's whales. Among them were Rob's daughters, Malia and Parri, who apparently attract special attention from the whales due to their excessive cuteness. We started off with a bang as we set sail from Nuku'alofa and searched for whales off the main island of Tongatapu. There were several whales present, but for the authors, the highlight was a pod of pilot whales. More closely related to dolphins than whales, these creatures make our fourth cetacean species sighting in Tonga this year. Susan, who was on NAI'A's maiden voyage 21 years ago, took up what would become her fixed observation position on the bow and, in his excitement, Marvin lost his GoPro over the side… on Day 1.
On the morning of the first full day, the lucky port skiff had short, but intimate encounters with a mother and calf humpback. As we point out to our guests on the first day, the whales really dictate the course of each day. This became immediately apparent as a mother and calf hung out very close to NAI'A that afternoon. Barely having digested our lunch, we leapt back into the skiffs and dropped in with this cozy pair right next to Ha'afeva Island. Even before we jumped in, we could tell that the mother was huge. While the backs of most humpbacks curve down towards the sides, her back was flat across and very wide! They lolled at the surface in water less than 40' (12m) deep. Each skiff alternated jumping in with them, enjoying very long and close encounters that lasted for an hour and a half. Mother slept below as her baby did 20 barrel rolls at the surface, leading us to name it Rolly Poley. I don't know who was having more fun, the calf or us! At times, we had to backswim as the infant whale came barreling towards us for some dangerous cuddling. Just when we decided to leave them, they signed off with a series of dramatic breaches and powerful pec slaps. We were so close as mother leapt out of the water and landed with a crash on her ventral side, that we could smell her. In case you were wondering, she smelled like five-month-old krill.
With these great experiences under our belts, we cruised towards the beautiful Island of Limu, which is branched by mile-long reefs. That morning brought us some great breaches, which we witnessed from NAI'A. After lunch, we moved towards Uonukuhahaki, where we had a few brief, but exhilarating encounters with a trio of juveniles, then ages with calf and very docile mother. This was certainly a different pair than the day before, but with very similar behavior. Mom lay sleeping below us as baby alternated between nuzzling under her pec fin and surfacing to breathe again and again, giving us another wonderful hour and a half encounter. As we welcomed another set of beaming and awestruck guests back on board, our cries of "honestly, it's not always like this" started to sound weaker and weaker. The hardcore among our guests, Dmitry, Olga, Marvin and Marcelo, went for a dive at The Patch, where our eagle-eyed Divemaster Joe pointed out a yellow shortnosed pipefish. Well, it looked like a shortnosed pipefish, but according to the fish identification book, this fish doesn't come in yellow!
When we awoke on the morning of Day 4, the wind had died off and the water surface was as flat as glass. Sleepy whales could be seen lolling about on the surface right next to the boat and far off. One skiff with Angie, Marvin and Iris went out to listen and record whale songs. While Cat hoped that we could single out an individual bull to listen to his singing pattern, the hydrophone picked up a half dozen males in the area belting out their favorite tunes in hopes of wooing an attractive mate. The result was a cacophony of whoops, whines, belches and groans that was hauntingly beautiful. The other skiff, in the meantime, had great encounters with mother, calf and escort, who obligingly hung out over a coral reef. Later, we went for a dive among the dogtooth tuna, grey reef sharks and whitemouth moray at Palako's Patch and, after dinner, a night dive at Luangahu Island where we found an extraordinary pink tubercle Ceratosoma sinuatum nudibranch.
Things heated up again on the fifth day as we witnessed fly-bys by five whales at a time. The afternoon brought us a dramatic heat run involving six whales. Because they are so focused on battle, we were able to follow so closely by boat to watch them lunge and ram each other right under the bow. One individual repeatedly made a move that may become a new trend among Tonga's humpbacks. He swept his pectoral fins backwards allowing him to lift the front half of his body out of the water before thrusting forward. After several hours of conflict, one whale seemed to signal submission (or was it a female protecting herself?), by lying belly-up and slapping both mighty pectoral fins. Divers on Ladd Reef that afternoon saw mating oscillated phyllidia and oodles of shrimp during the night dive.
Because Day 6 was so calm and the first whale song recording session was so successful, we took another skiff out with the hydrophone. As soon as we stopped the skiff, I heard Malia making fake whale sounds and looked around to say "yeah, very funny", only to see everyone else's incredulous faces.  It was an actual whale! An amazing single voice that we could all clearly hear from above water, in the skiff, with the engine still running! As fast as we could, we put the hydrophone in and recorded a beautiful 15 minutes, when it abruptly stopped, which was very lucky, as it turns out Rob had only brought 15 free minutes of free tape! Meanwhile the other skiff spent the morning in with another mother and calf not far from the boat. At lunch, Rob told the story of how he ate peanuts as a toddler even though he was allergic and was rushed to the hospital. Even though she's probably heard this story countless times and should have been able to predict the outcome, his youngest daughter, Parri, age 9, asked, "…then what happened? Did you die?"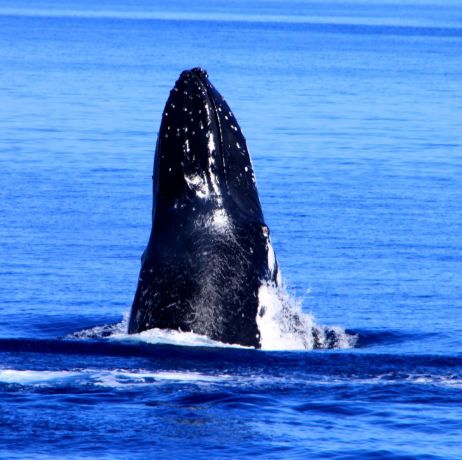 Taking a peek - by Caraleen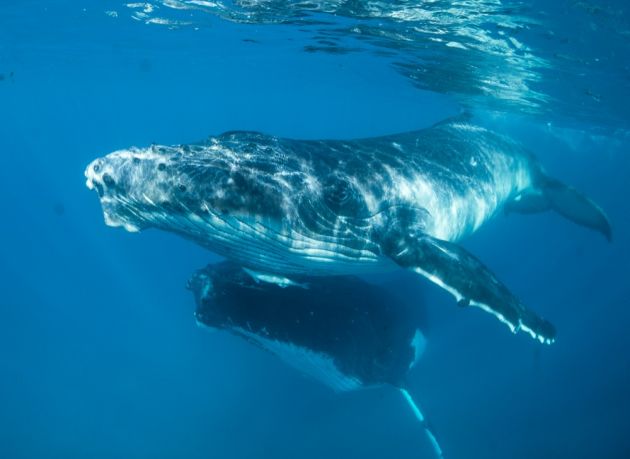 Mommy, they look fun! - by Danny & Sandy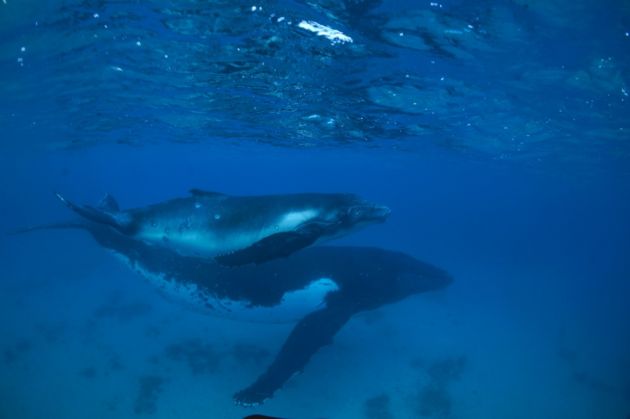 Shallow waters - by Danny & Sandy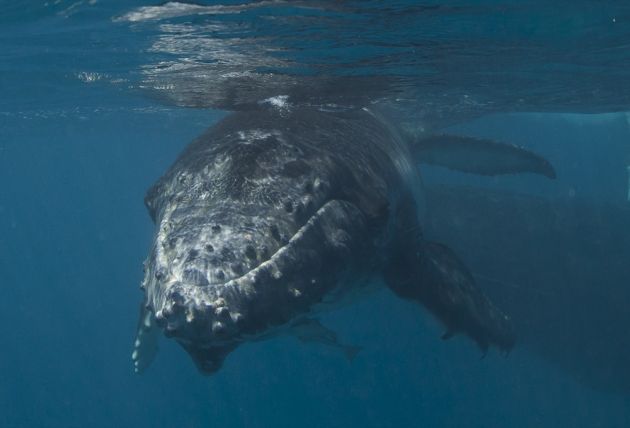 Comin atcha! - by Dmitry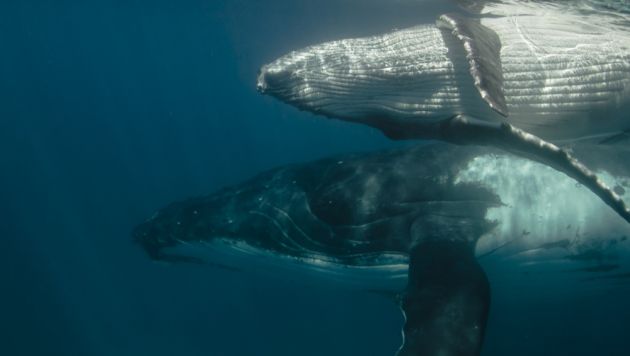 I know, son, I can do that too - by Dmitry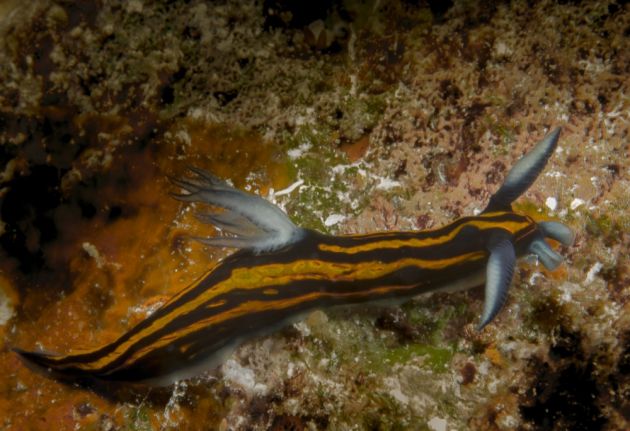 Slender friend - by Dmitry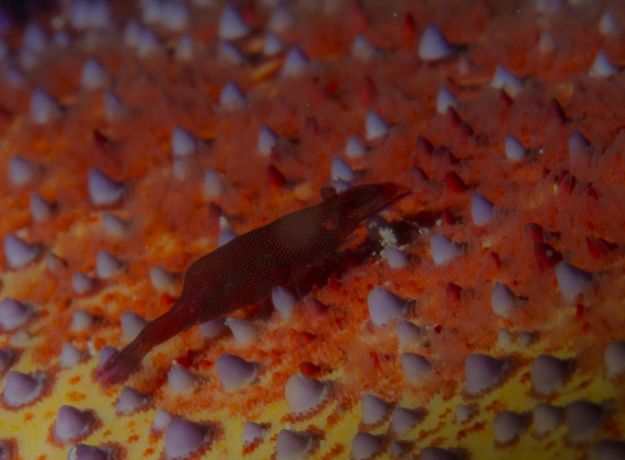 Empire of spines - by Dmitry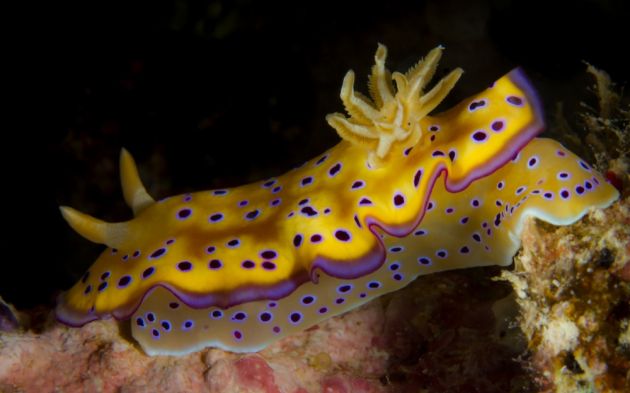 Kunie's colors - by Dmitry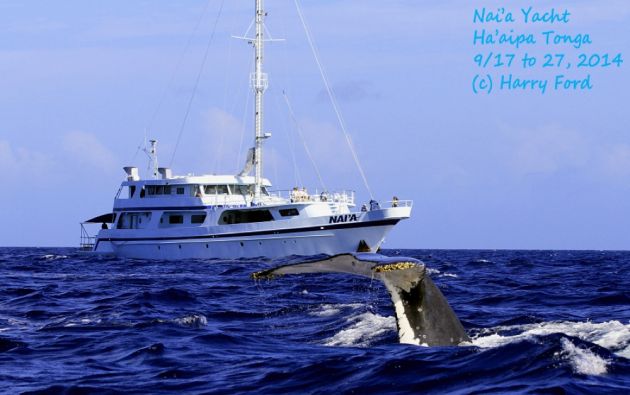 Whale's tale - by Harry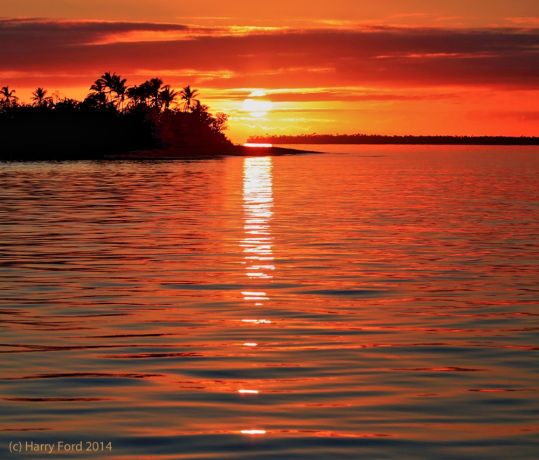 Ha'apai hues - by Harry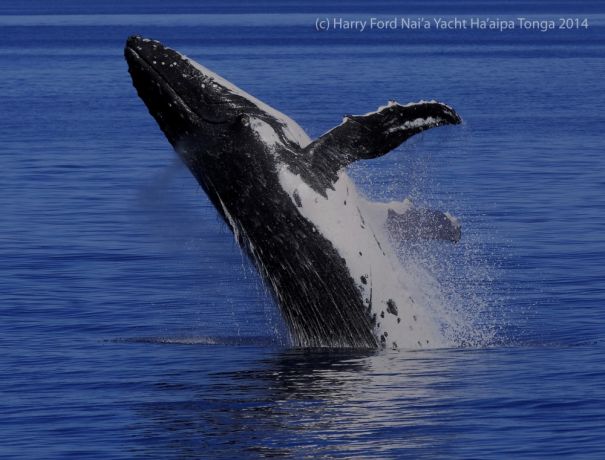 Leap of faith - by Harry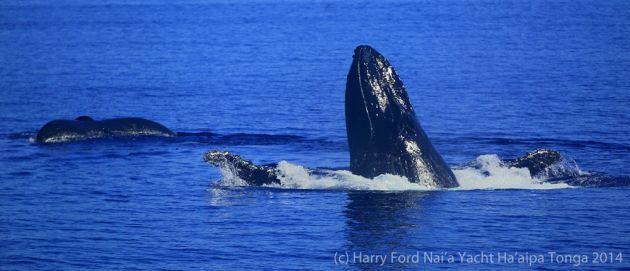 Elementary backstroke - by Harry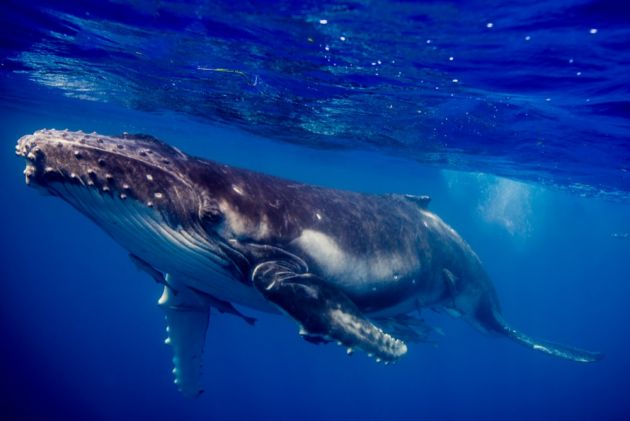 Breaking curfew - by John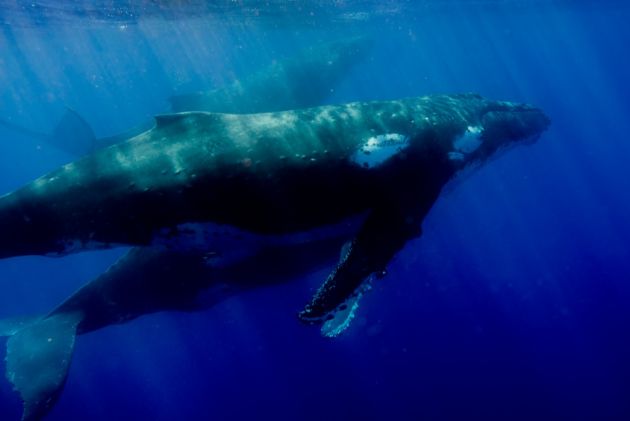 Three of a kind - by John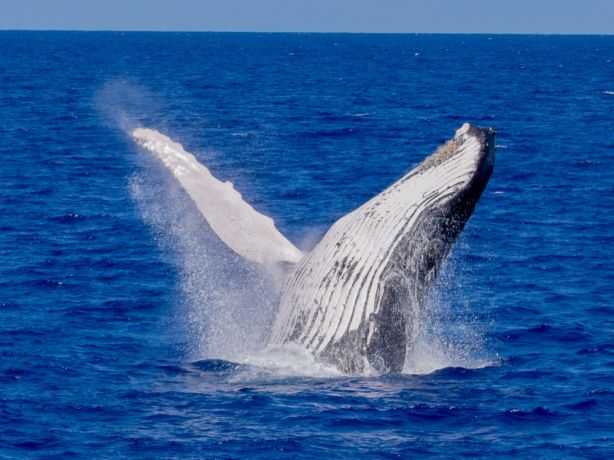 Making waves - by John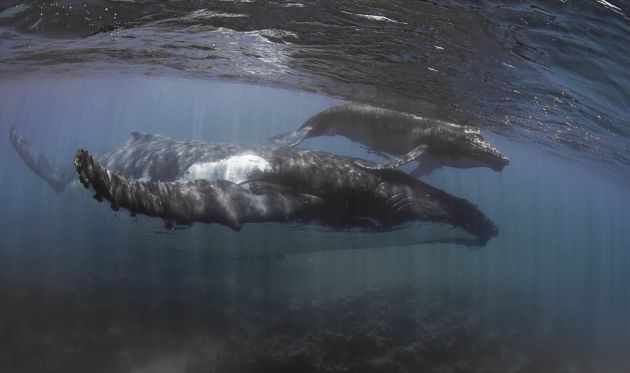 Motherly love - by Marcelo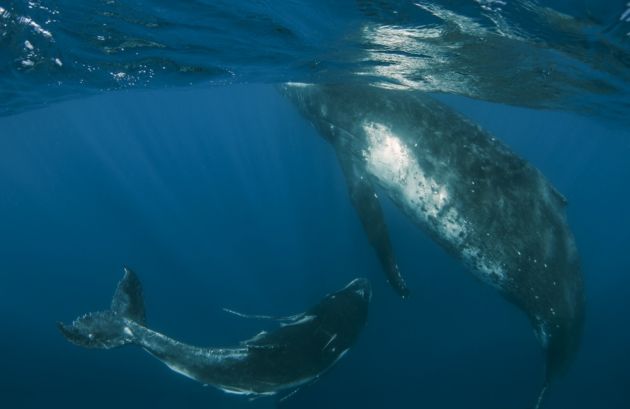 40-ton ballet - by Marcelo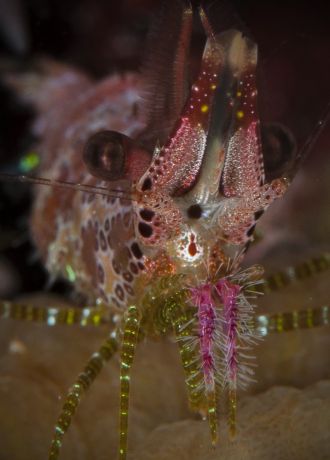 Creature of the night - by Marcelo

Flocking together - by Marcelo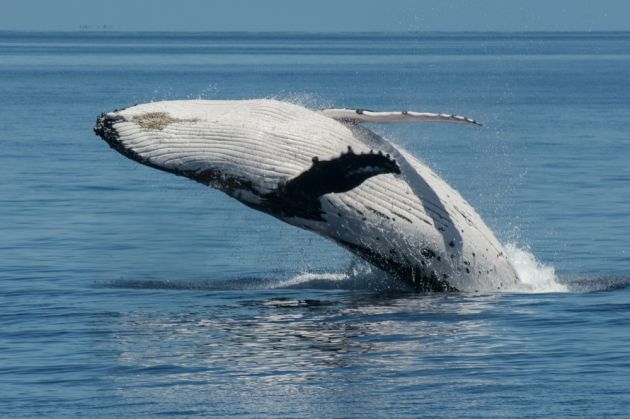 Look, mom, no hands! - by Marcelo
Tongan waterfall - by Marcelo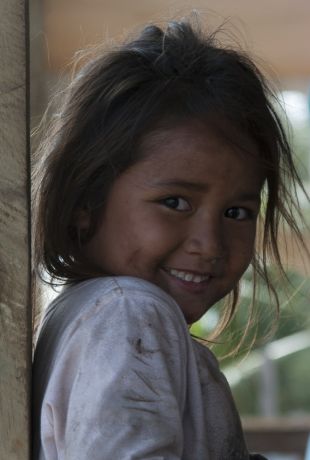 Shy smile - by Marcelo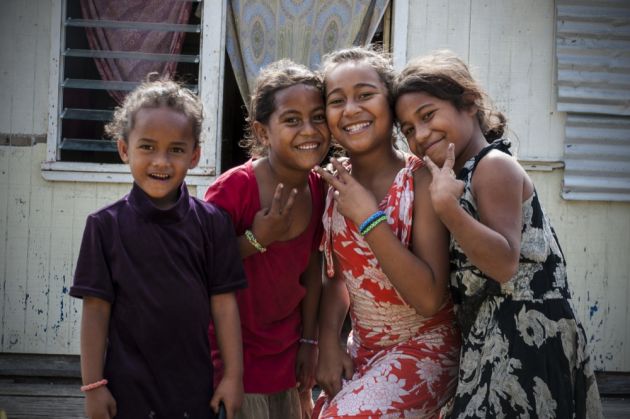 Village girls - by Marcelo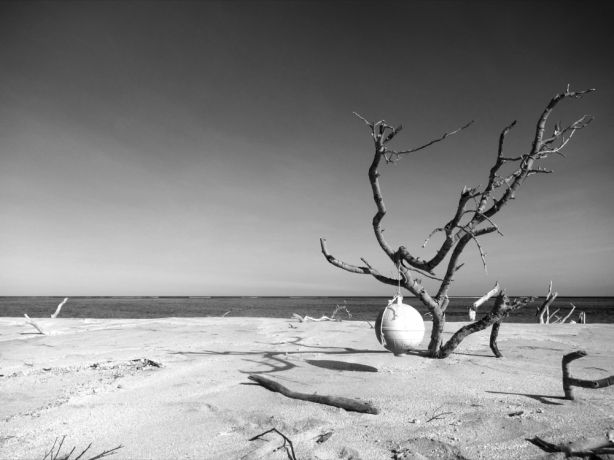 Desolate beauty - by Marvin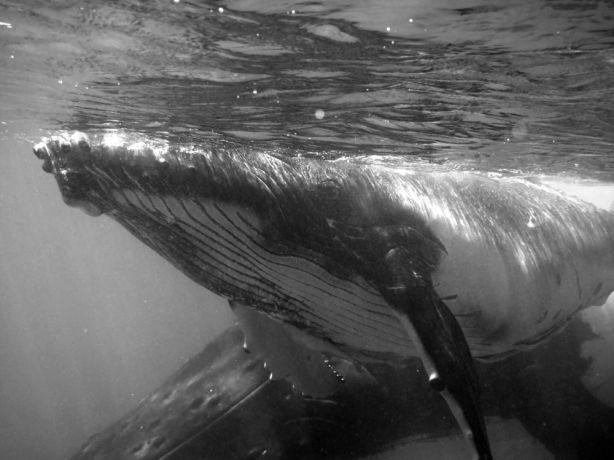 Baby blue - by Marvin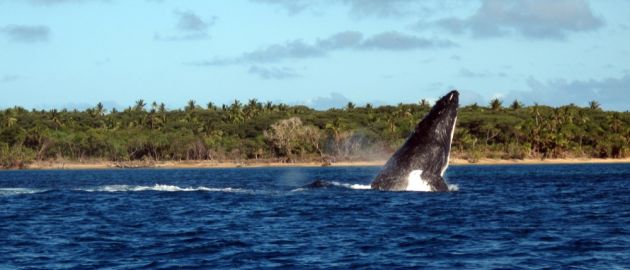 Grand finale - by Marvin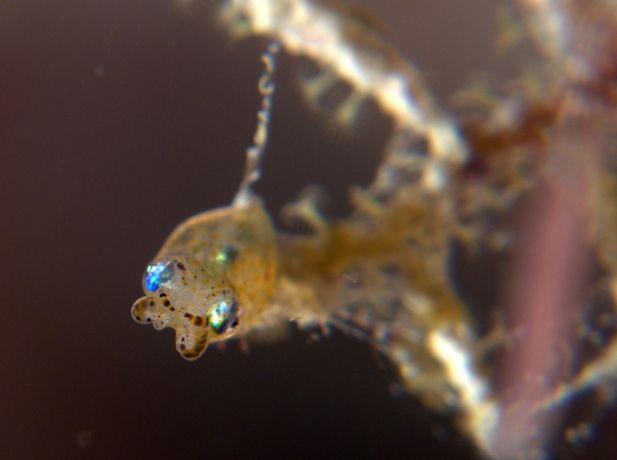 You couldn't make this stuff up! - by Marvin
By my side - by Olga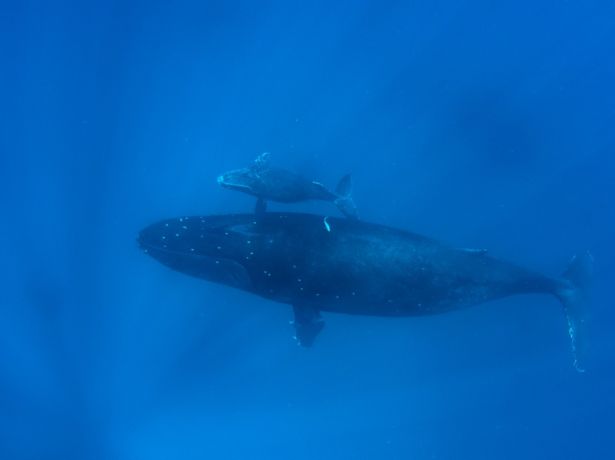 Big mama - by Olga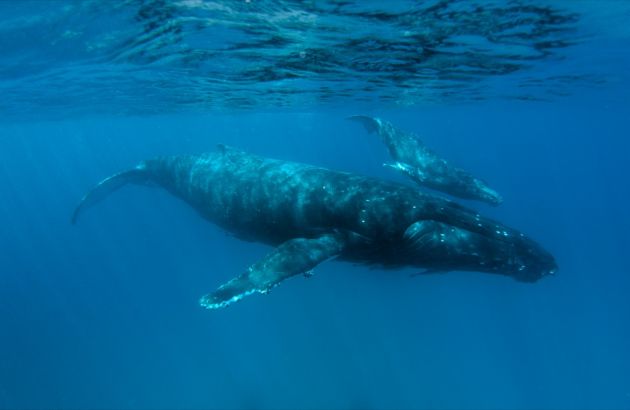 Come to mama - by Olga
Three inquisitive juveniles approached NAI'A in the afternoon and we thought we had finally found the players that create the highlight of every Tonga whale watching expedition. Well, we did have players, but they didn't stay around for hours like they can do. All in all, we had about 15 minutes with the three large whales right alongside the ship. The majority of the guests had an opportunity to jump in the water as the whales made many close passes and stalls near our guests, but, with a swift surface current, it was difficult for us to keep up. In his haste to be the first one in the water and to capture the attention of the whales, Marvin plunged in without a wetsuit… or booties. He free dived down to photograph them and, on his way back up, lost his fins. Skiff Driver Joji and Cruise Director Joshua dove down 40' under NAI'A to recover them before they were lost forever to the depths. Marvin really needs to hold onto his stuff! During our kava party that night, John and Angie, who had brought their own guitar and ukulele, learned some Fijian tunes and jammed with our crew.
On Day 7, we spent the entire morning with four juveniles around Lofanga Island. Although none of the encounters lasted particularly long, it was very exhilarating to see four large whales swim by in formation. On each occasion, a totally grey individual slowed to a stop to closely examine us and, several times, the group turned back to check us out again. We certainly got our exercise springing in and out of the skiff and swimming into position for this odd bunch. The wind was blowing from the south, bring chilly New Zealand air across Tonga, making for shivery skiff rides. Iris was so bundled up, you would have no idea that she was from Germany. Joe led our divers at Uoleva Lighthouse Reef where Dmitry and Olga photographed the flamboyant Kunie's chromodoris.
A cool southeasterly wind blew on Day 8 as we continued to track several pods near Uiha Island, but they all proved mysteriously evasive. We did catch some topside excitement, however. A mother and calf, accompanied by two other whales, put on a performance of lunges, peduncle throws and breaches. Among these, the calf leapt straight up high enough to clear its entire body from the water, all of which Sandy managed to capture on video! Later, we visited the Felemea to experience a little taste of village life, but the villagers proved almost as evasive as the whales! We scheduled a night dive for after dinner at 18 foot shoal, off the island of Limu, during which divers spotted a sea hare, a dwarf scorpionfish and two large slipper lobster scuttling around in the dark.
The wind changed course the following day and, while it continued to whip up waves, at least it wasn't as cold. There were many whales to be found around Ha'afeva Island, seven distinct pods to be exact, but none of them wanted us to swim with them. We were able to observe them from the surface, including some entertaining activity, but every time we approached them, they descended for long dives. Perhaps, because they have now gone five months without food, they were no longer in the mood to play and were now focused on returning to Antarctica to feed. The diving that day and night at least proved fruitful with many sightings including several different nudibranchs, an octopus, and on the night dive, a pygmy squid no bigger than a grain of rice.
So, although we spotted many whales in Ha'apai at the end of September, they were not so willing to play. Luckily, we had had many exciting and close encounters, particularly with mothers and calves, during this charter to make the entire expedition fortunate and memorable. Susan hung up her 40-year old BCD at the end of this charter, while several other delighted guests vowed to return. We hope to see you again soon! We bid farewell to Tonga after five wonderful whale watching charters. We now look forward to returning to our friends, families and colorful reefs of Fiji and, whales, we'll see you again next year!
Thank you Rob, Alex, Cat & stay in Fiji Todd, and the NAI'A family our 4th fabulous trip to Tonga on NAI'A! Great weather, awesome humpback whales! Great group! 5 star trip, again. We will be back.
-Harry & Caraleen
Thank you for a fantastic trip. Experiencing swimming with the hwhales was breathtaking and an experience to behold. Staff and crew are first class.
-Danny & Sandy
Our Guests...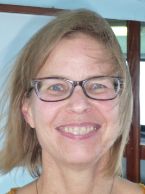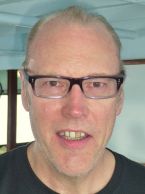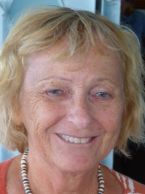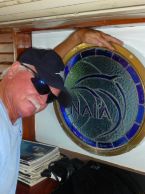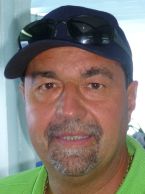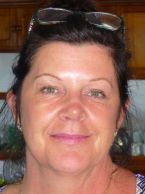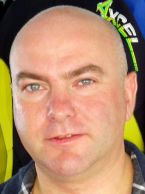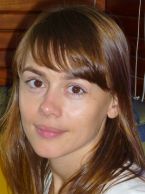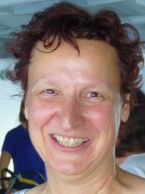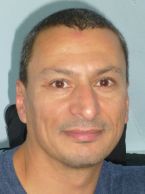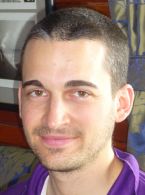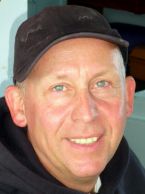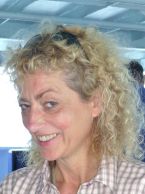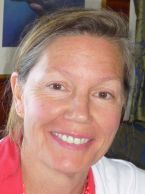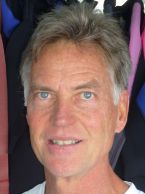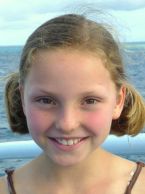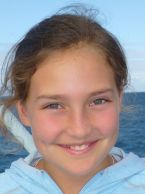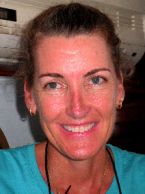 Comments
"Joann & I had a remarkable experience here in Tonga! Our diving trips mostly entail liveaboard boats and this one was the best yet – great crew & great food! You are fortunate to have the ownership in place to allow you to do it right! We won't easily forget our "Whale Week" on NAI'A – it's a once-in-a-lifetime gig!!"