Lau Exploratory
Destination: Lau, Vatu-I-Ra, Lomoviti Group, Taveuni, Rabi & Namena Marine Rserve
Trip Date:
Aug 7th - Aug 21st, 2010 -
Comments
Author: Sam Campbell
Welcome Back: Alexx & Todd, Mark S. & Sarah F.
Congratulations: To the Humpback Whale population of Fiji...
It's always great to welcome back old friends aboard NAI'A. Sarah F. was travelling with us again on our journey of discovery. A true NAI'A die hard, she loves the boat, crew, diving & Fiji. Always smiling & joyful, her presence aboard is appreciated. From singing with the crew to smiling through her reg, her sheer enthusiasm is hard to contain. Mark Snyder was also travelling with us again in the hope of some whale action in Fiji. He has the whale bug from his previous trips with us in Tonga. Alexx & Todd also managed to tear themselves away from their offices to join us on our journey to the outer islands of Lau. And our purchasing manager Hussain, who does all the hard work of making sure the boat is ready to sail, joinied us for some R & R.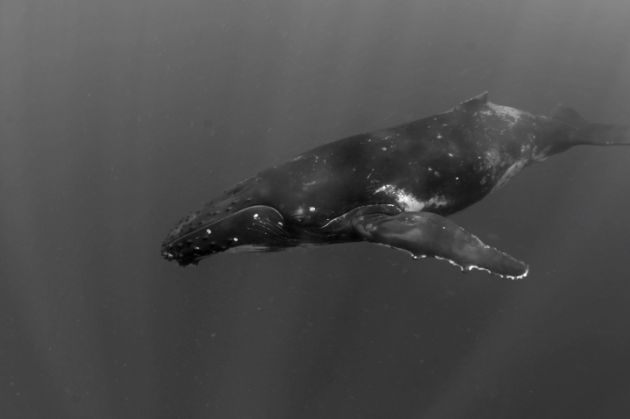 Humpback in Fiji - captured by Al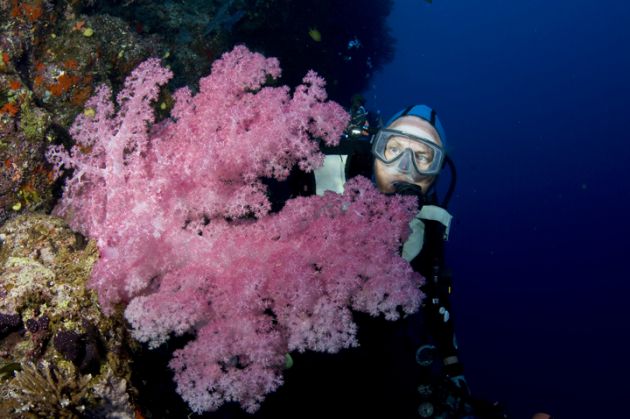 Beth admires a huge soft coral, captured by Al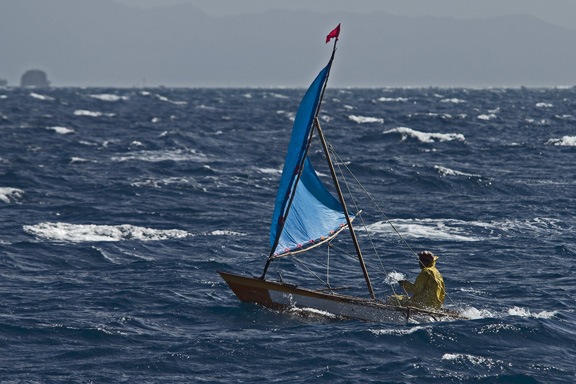 Sailing Fiji style - taken by Bernd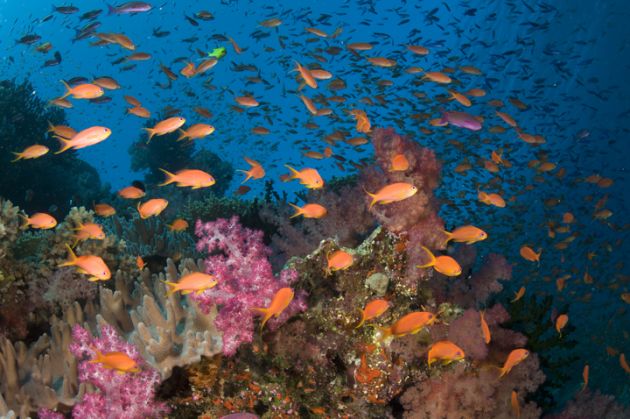 Coral Corner - captured by Al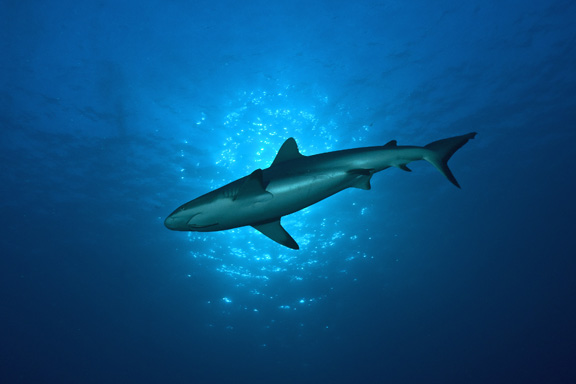 Grey Reef in Nigalli Passage - taken by Bernd
Sarah loves her Cephalopods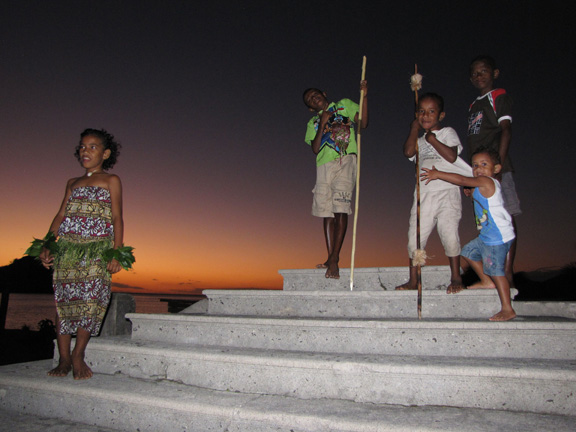 Village kids pose in Makogai - taken by Sarah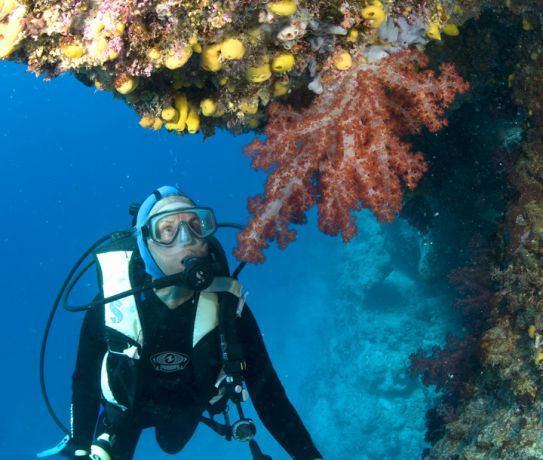 Taken by Al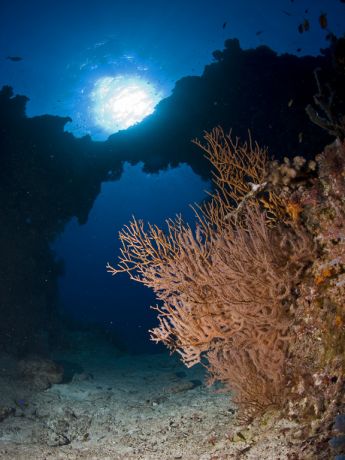 The Arch at NSAT - taken by Bernd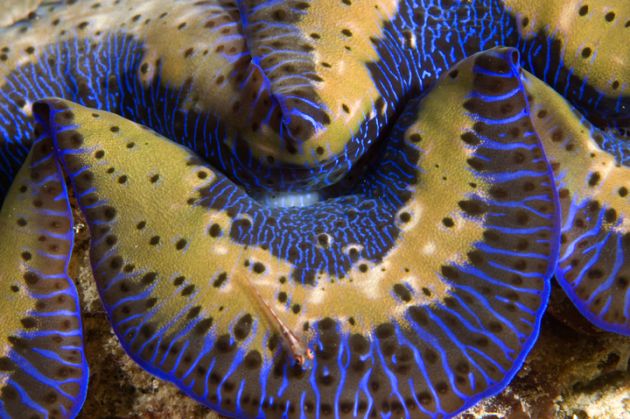 Texture & color - taken by Al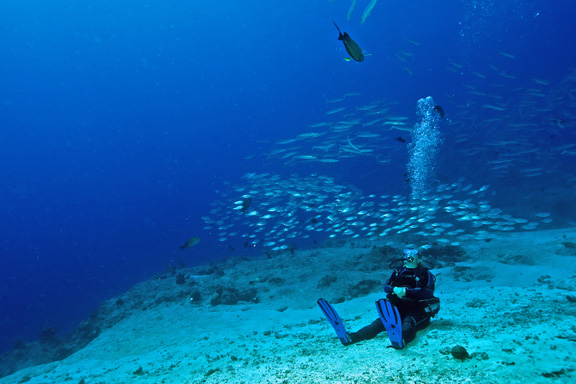 Sandra takes a break at NSAT - taken by Bernd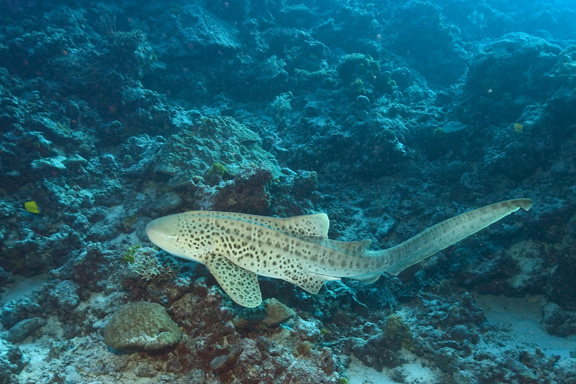 Leopard Shark on the move in Lau - taken by Bernd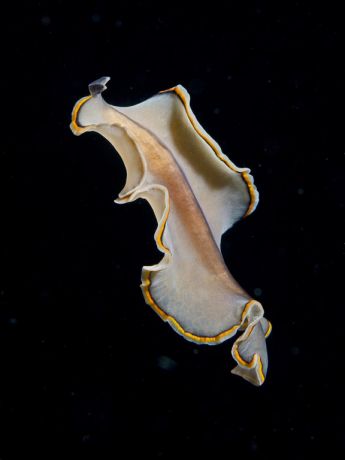 Flat Worm at night - taken by Bernd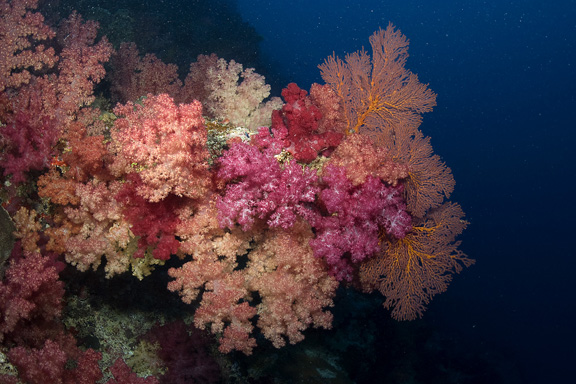 Colorful Fiji - taken by Beth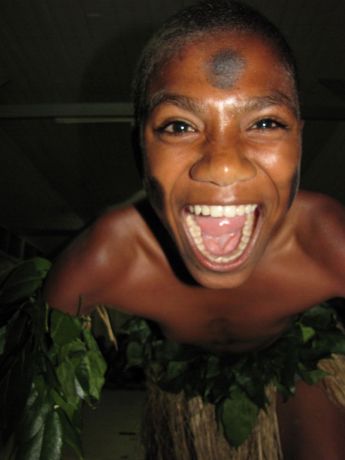 Enthusiastic performance - captured by Sarah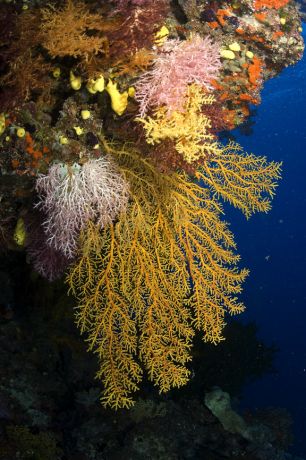 Mount Mutiny - Taken by Beth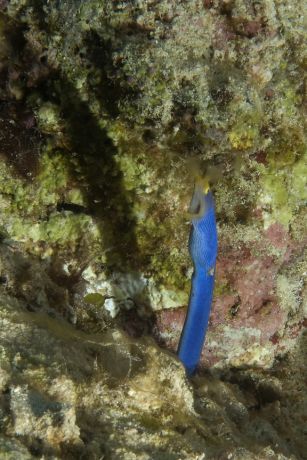 Blue Ribbon Eel at Wakaya - taken by Beth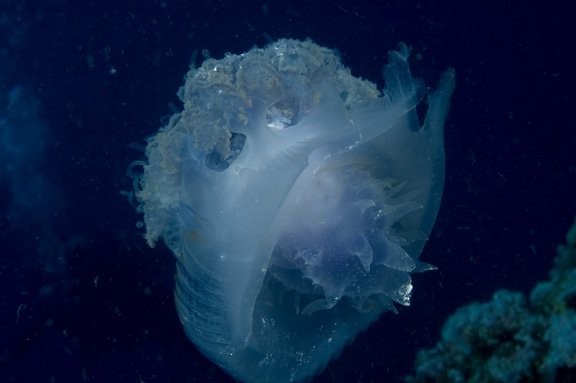 Jelly Fish - shot by Beth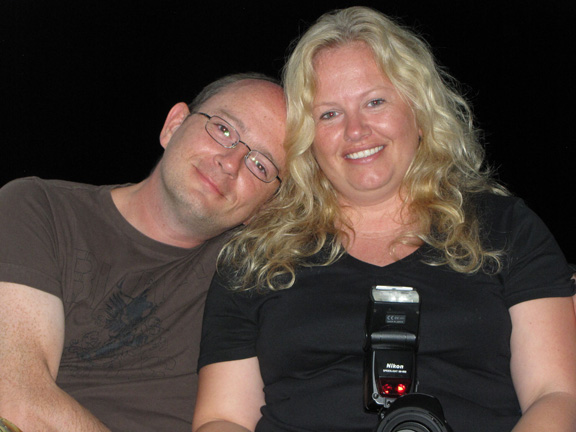 Romantic Swiss monent - taken by Sarah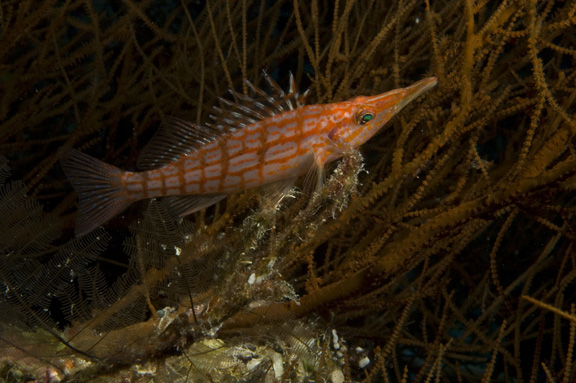 Long Nose Hawk Fish - taken by Beth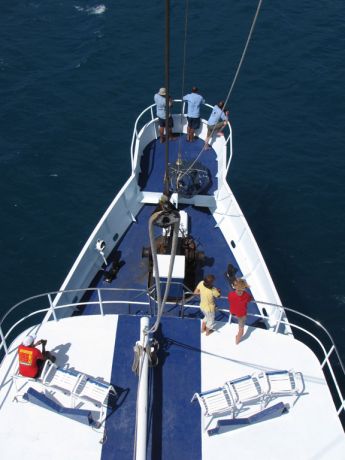 A great vantage point when looking for Whales - taken by Sarah
We began the trip with a few of our usual haunts. A day in Namena & Vatu-i-ra before heading up to Taveuni, Kiobo & Rabi. Unfortunately the weather turned against us for a couple of days & we cruised protected areas in the hope of sighting humpbacks. The local reports of breaching & blows gave us hope, but we didn't have any whale encounters in these areas. The scenery was stunning and we went for a wild ride in the Somosomo straights. With the weather slowly improving, we headed to Northern Lau. The islands were breathtakingly beautiful. If Lau doesn't feature in the top 100 places to visit before you die I would be amazed. The anchorage at Vanuabalava was stunning. A morning hike gave us all the chance to explore Nabavatu - a famous lookout & picturesque view.
The reefs in Lau have not fared well from the cyclones and did not stand up to Fiji's finest. The Bligh Waters & our usual itinerary are hard to match; Lau fell somewhat short.
Duff Reef & Wailagilala, though, were in good condition but did not have the fish life we were expecting. Although we did have a humpback whale encounter, as brief as it was, everyone was happy to see a whale underwater. Al got a great shot of the young whale.
When we returned to our usual haunts once more we found whales again. The cheeky humpbacks were basking in the glorious weather in Gau & Makogai. With some local information from WDCS we found out that the whales have been passing through the Lomaiviti Group in large pods. Larry & Rossana got good video from our encounters in Makogai & we finished the trip with our great reefs in Vatu-i-ra. The last night slide show was a treat. Bernd was quiet but deadly with the camera. He & Sandra were on a long break away from Switzerland. Al & Beth's years of experience also showed through with their great photos. Both were very accomplished divers who have a wealth of diving expierience & lots of stories to entertain us all!. Good trip all round!!!!
Our Guests...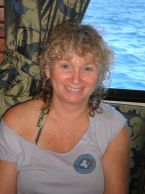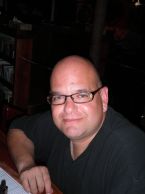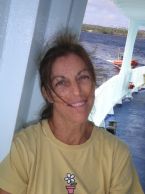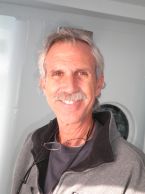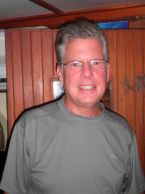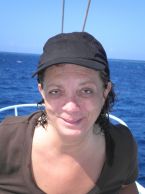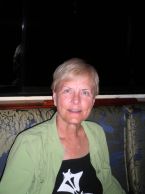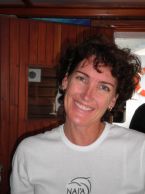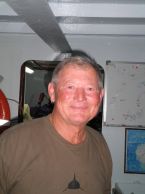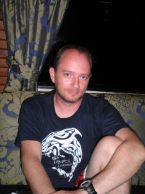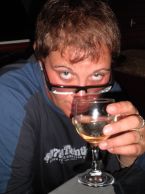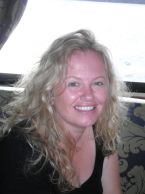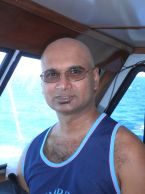 Comments
"Thank you to everyone on NAI'A who makes NAI'A what it is – an exceptional operation and a gateway to underwater wonders. What a fantastic crew! Thanks for an incredible life experience!"