Macro Madness
Destination: Vatu-I-Ra, Namena Marine Reserve, Lomoviti Group & Bligh Waters
Trip Date:
Apr 17th - Apr 24th, 2010 -
Comments
Author: Sam Campbell
Congratulations: Yvonne on making 500 dives!!! & happy birthday to Karen!!
A mixed group of Swiss, German, American and a couple of good humoured Kiwis set sail aboard Lycianda in search of critters and reef. Dive liveaboards can have great social dynamics, bringing people together with a common love of the sea.
Yvonne & Ulf had travelled half way around the world to see Fiji's reefs, Yvonne taking time out from work in Switzerland and on a six-month world tour while Ulf was just a die-hard diver from Germany and had to see Fiji's wonderful Dendronephthya displays for himself.
Kevin and Maire had the shorter trip from New Zealand, but were also here for the same reason. Having visited Fiji several times before they come for the friendly people just as much as the great diving.
The 'Cathedral' at E-6 is a beautiful swim through and the pristine hard coral garden that fringes the reef makes for a great dive. During this trip, whilst Mo was searching around on the rubble bottom, he found a pair of robust Ghost Pipe Fish. They disappeared last July and were presumed to have been munched. Good to see such cool critters on a great dive.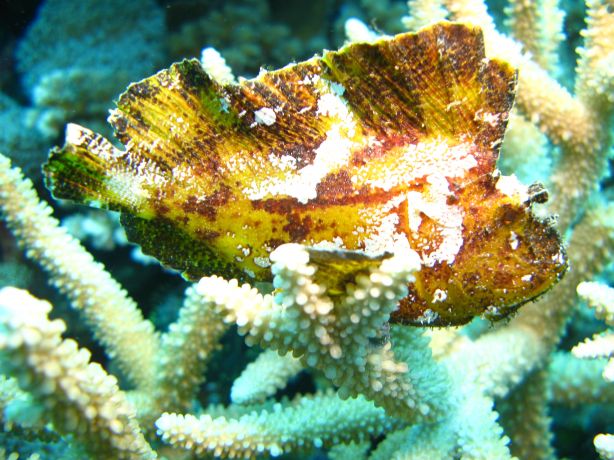 Scorpion leaf fish: taken by Kevin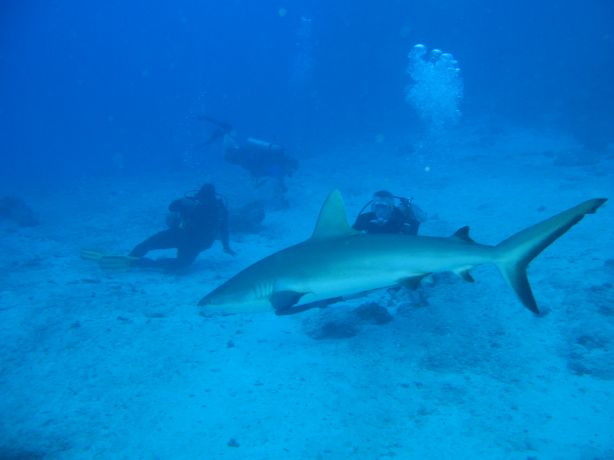 Grey reef shark cruising at NSAT: taken by Kevin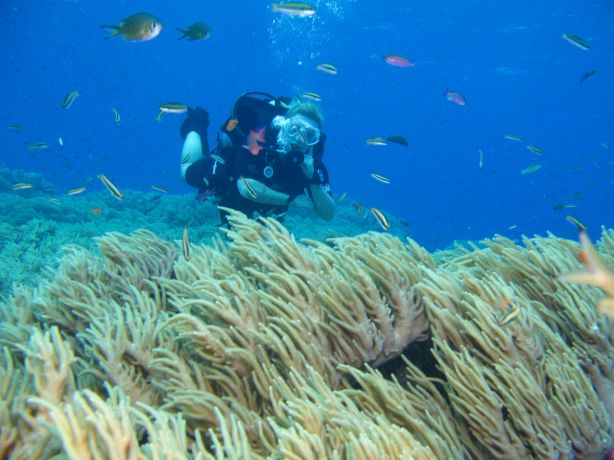 Jerie hovering above the Sinularia on Kansas: taken by Kevin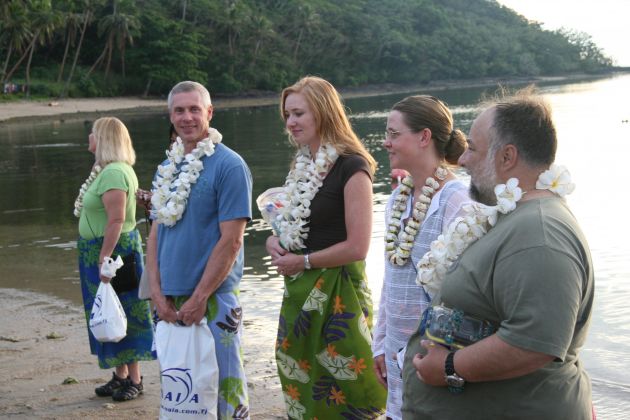 Salu Salu time: taken by Randy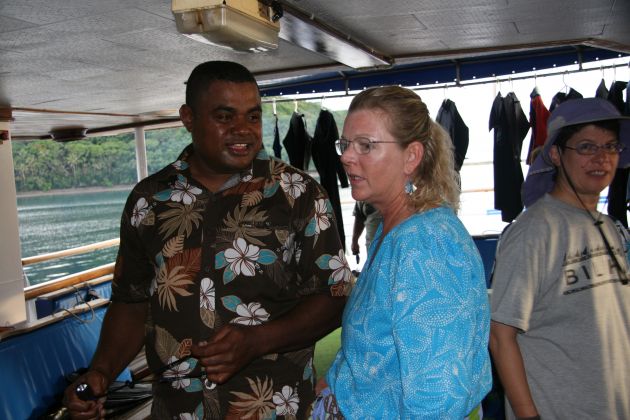 Mo all dressed up: taken by Randy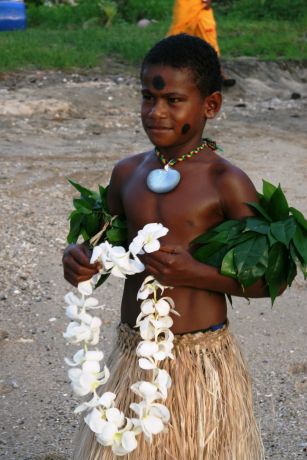 Young warrior greets us warmly at Makogai: taken by Randy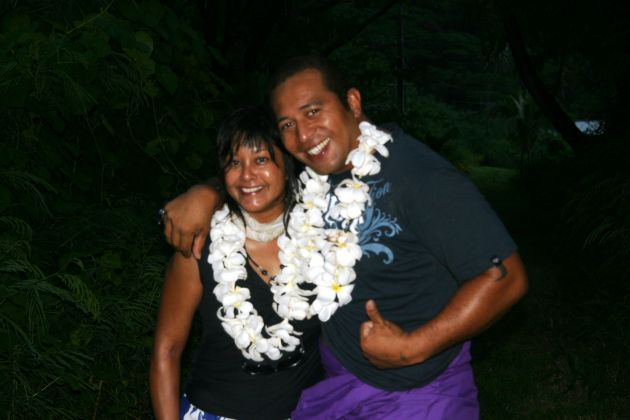 Karen & Richie in a party mood at Makogai: taken by Randy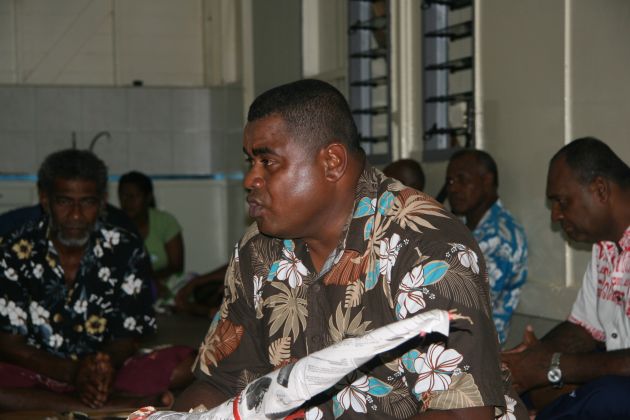 Spokesman Mo represents Nai'a fr the Savu Savu: taken by Randy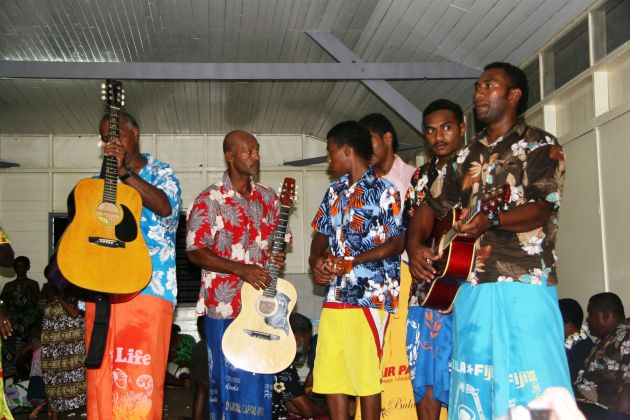 Isei Isa sung by the villagers at Makogai
Ready for a night dive: taken by Randy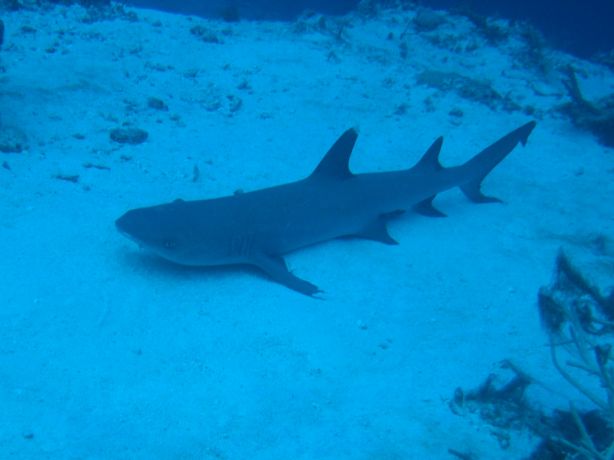 Whit tip reef shark sleeping: taken by Ulf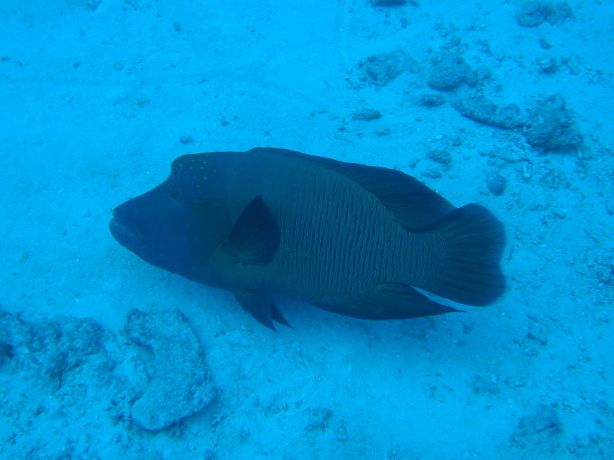 Napoleon Wrasse: taken by Ulf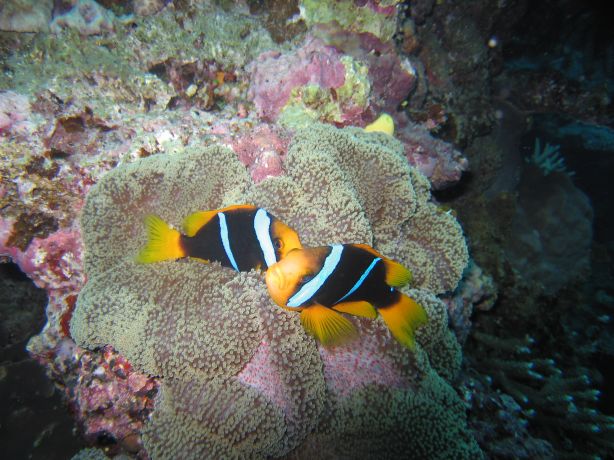 Clarks anemone fish: taken by Ulf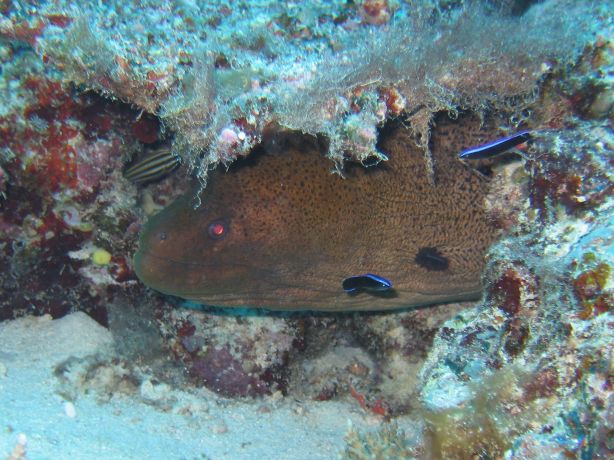 Moray being cleand: taken by Ulf
This week we decided to visit Makogai as part of the itinerary.  Their clam raising project is really up and running again, with the pools full of spawning clams and their offspring. There is also an initiative of turtle tagging. After a brief tour of the Island and listening to Chief Watson talk about how the Fijian way of life needs to be protected, it was time for Kava and song. The kids provided the entertainment and performed a 'Meke'. Soon the whole group was up and dancing with the villagers. You get the feeling that you come as a guest but leave as friends.
The current now appears to be running as it should at Namena's NSAT and with a strong incoming tide the pelagic action returned. Ed & Barbara had been looking for some 'big stuff' and this dive made them smile. Dog-tooth tuna, wahoo, white tip reef sharks, grey reefs, barracuda and a couple of large groupers were all lurking along the wall. Thrown in with some large schools of jacks, there are always thousands of eyes watching for an opportunity.
The four amigos who travel together every year for one big dive trip were Randy & Jerie and Lisa & David, good friends who like to get away and have fun underwater. Vatu-i-Ra seemed to be a favourite with this group. Randy enjoyed cruising around and surveying the reef life.
Lycianda once again did us proud and another great trip in the Bligh Water!
Our Guests...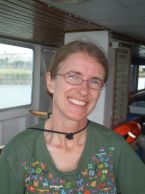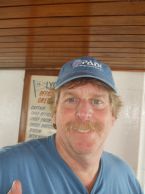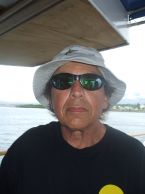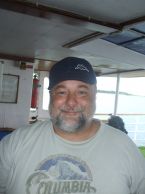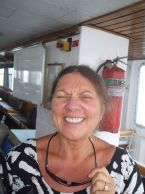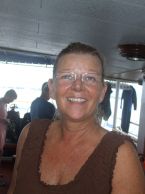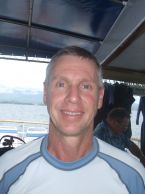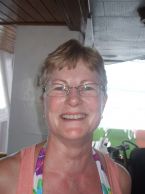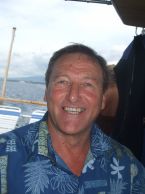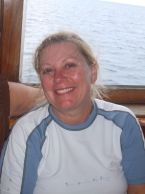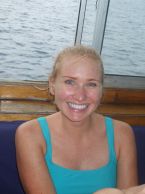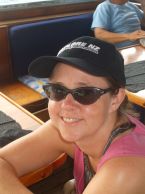 Comments
"After 60 years of diving all over the world, Fiji still surprises and intrigues me. Fiji is a destination uniquely safe and easy to reach yet it is the colour of our dreams."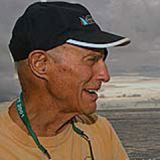 ~ Stan Waterman, pioneering diver and filmmaker