Macro Mantas
Destination: Bligh Waters, Lomoviti Group, Vatu-I-Ra & Namena Marine Reserve
Trip Date:
Jul 15th - Jul 25th, 2010 -
Comments
Author: Brigitte Dewhirst
Welcome Back: Geoff, Rae & James
Fiji's reefs are all great for beautiful wide angle coral shots, so when guests ask "Which lens WA or macro?", you can always take great WA or macro on the dives. So this week at Jim's alley in Gau i recommended macro & even put my macro lens on, what do you know, the moment we hit the water a Manta turned up & refused to leave!!. So we all forgot about the Halameda Ghost Pipe fish that we had gone to shoot & got some great shots none the less. Non camera people would be forgiven for smirking at this point as they just enjoy the big & small no matter what. Geoff & Rae have the ideal partnership, one shoots macro & the other wide angle - marriage made in heaven. As you can see from the slide show Geoff & Alex got some great shots as the manta swooped in time & time again whilst feeding. We did make it back to Jim's & i had cunningly swapped back to WA in the hope that the manta was back, but alas no - although the Ghost Pipe Fish had a buddy.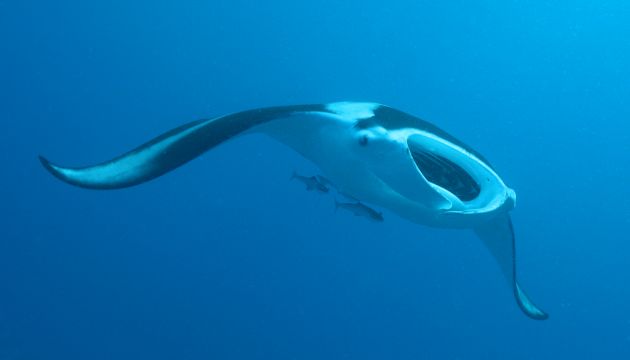 A beautiful encounter captured by Geoff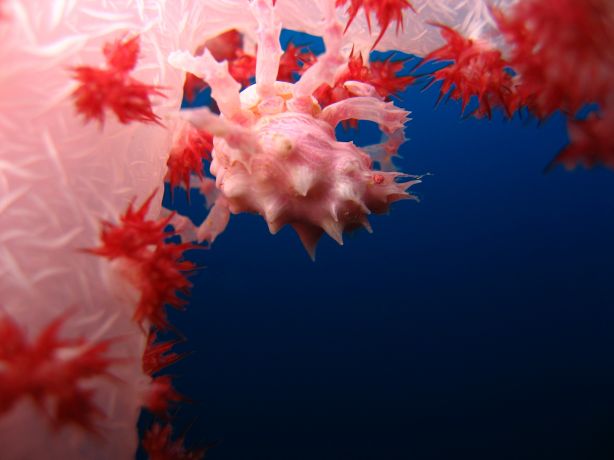 Soft coral crab on the wreck at Cat's. Captured by Alex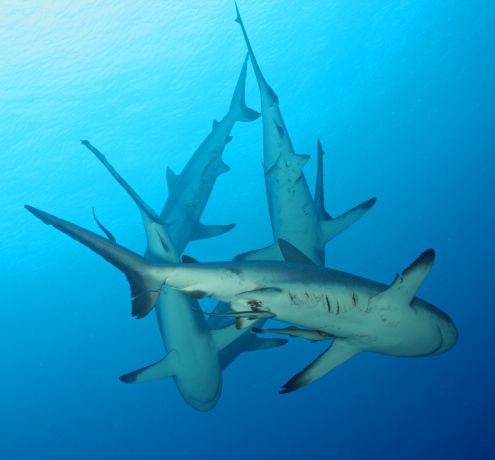 More Females with mating scars, lots of pups to come, taken by Geoff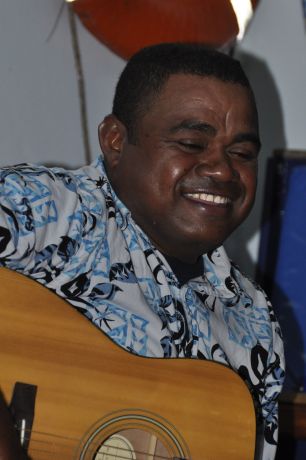 Divemaster Mo singing at the Kava party.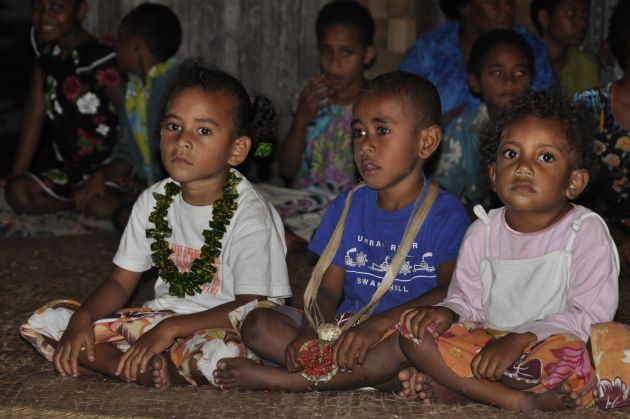 Beautiful village kids from Somosomo, Gau. Taken by Alex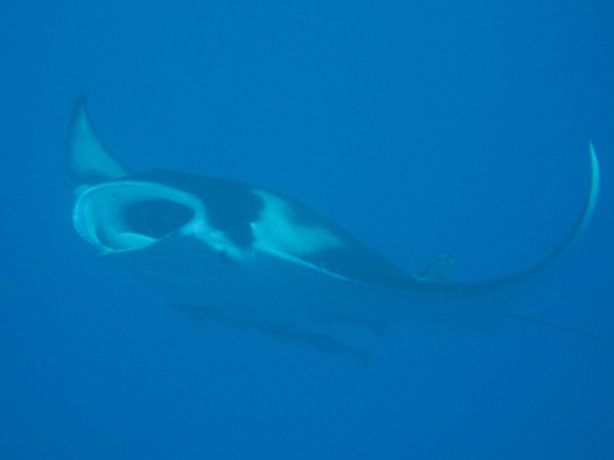 Manta feedin at Anthias Avenue. Taken by Alex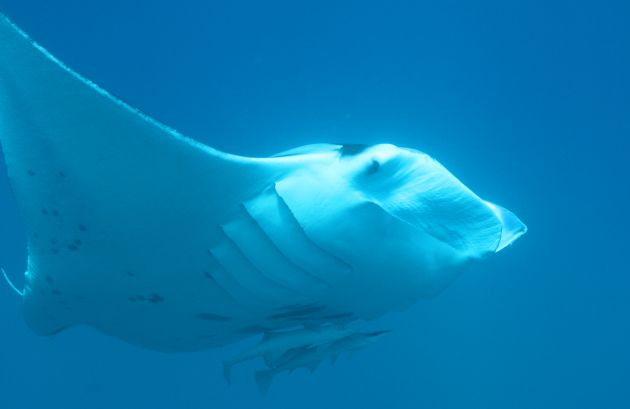 Close enounter with a Manta, taken by Geoff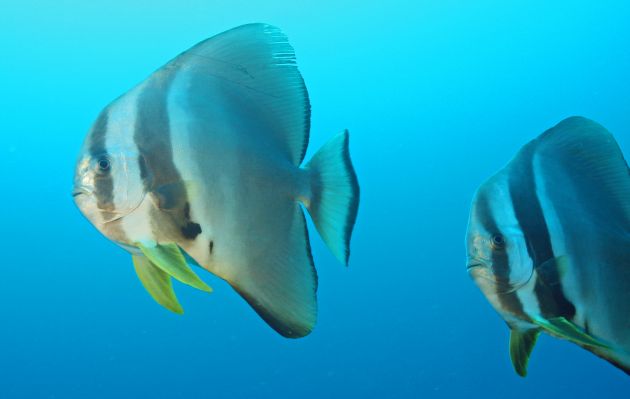 Spadefish passing the bleachers, taken by Geoff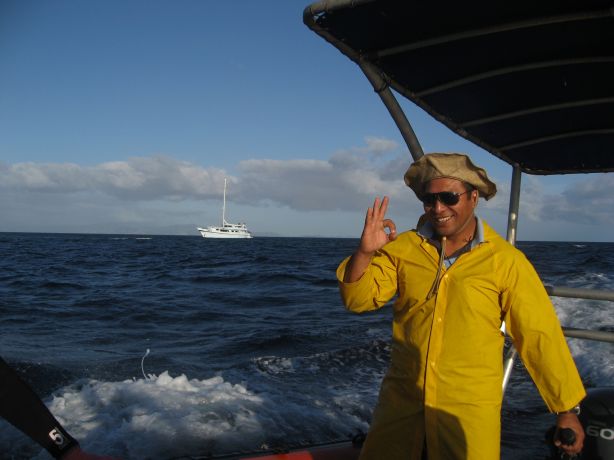 Richie, smiling as ever!.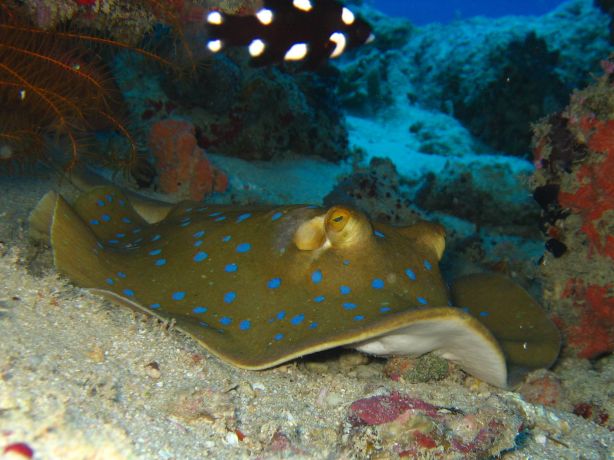 Blue spotted sting ray, taken by Alex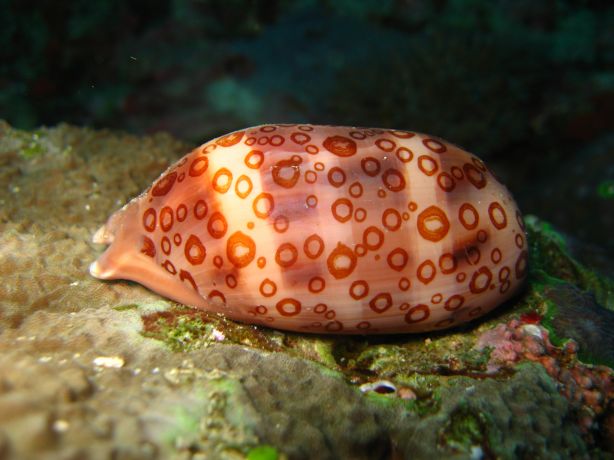 Great night dive in Namena. Taken by Alex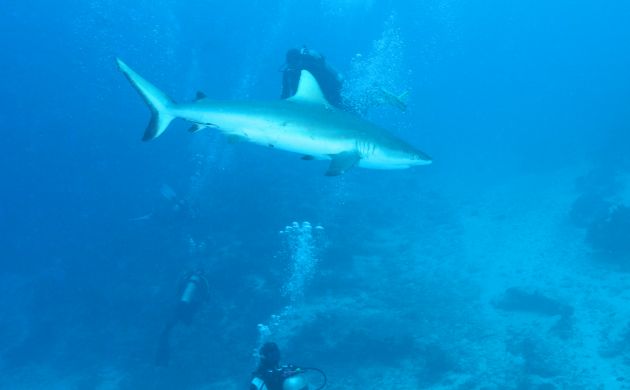 Grey Reef cruising the Nigalli Passage, taken by Geoff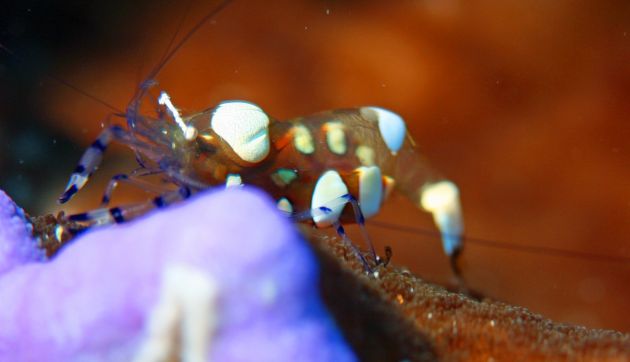 Rae gets a great macro shot of the Popcorn Shrimp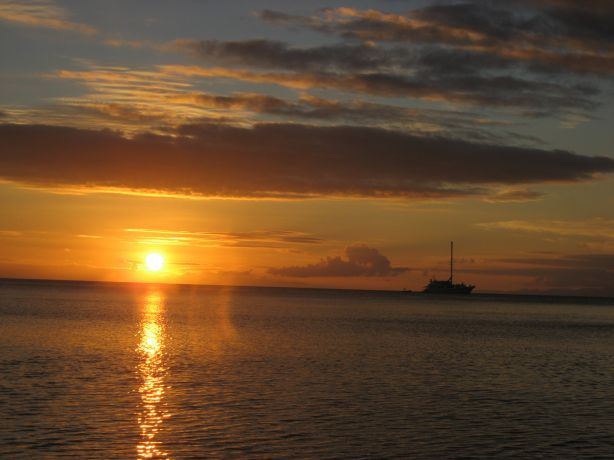 Sunset from Somosomo Village, taken by Alex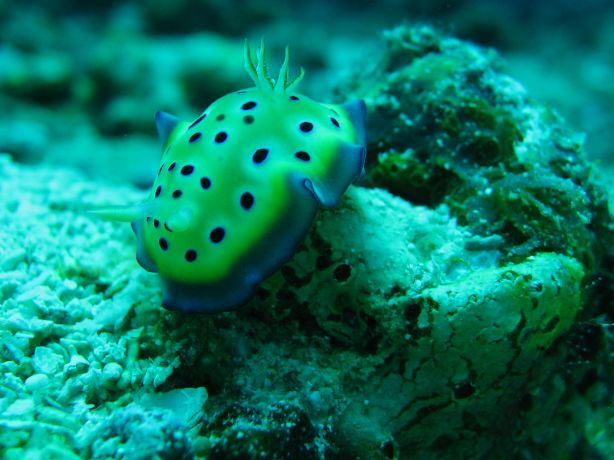 Alex finds another Nudi.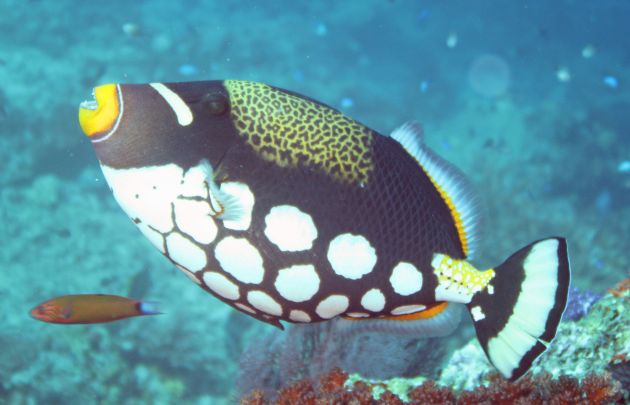 Picasso Trigger fish, takeb by Geoff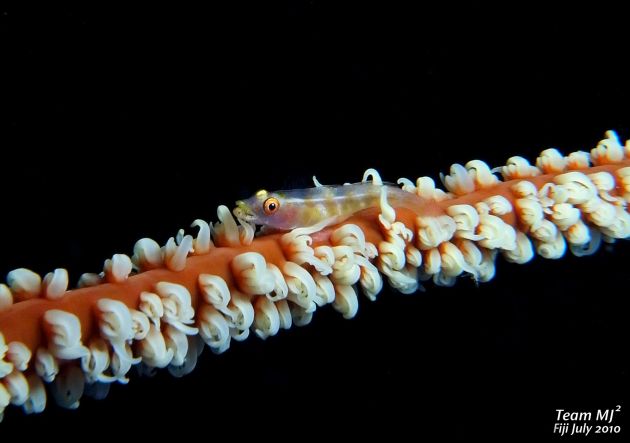 Whip Coral Gobi taken by Meijin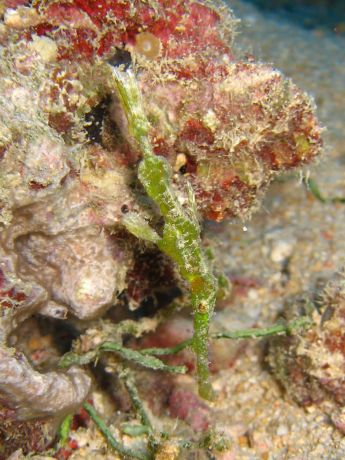 Halemeda Ghost Pipe Fish taken by Alex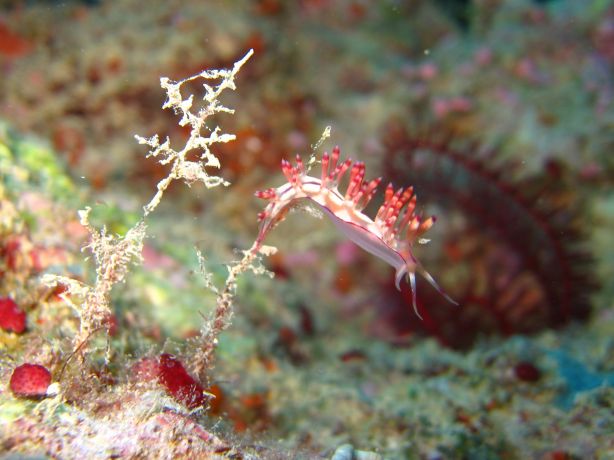 Alex finds another Nudi.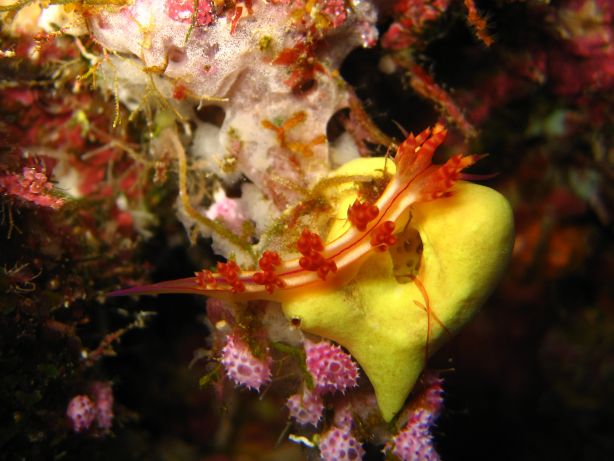 Alex the Nudi king strikes again!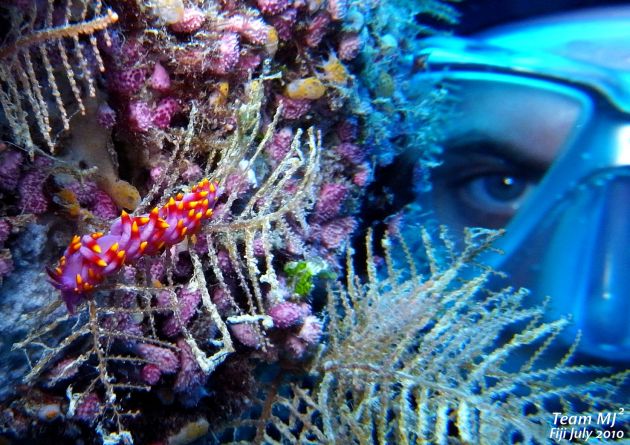 Great perspective shot demonstrates Meijin talent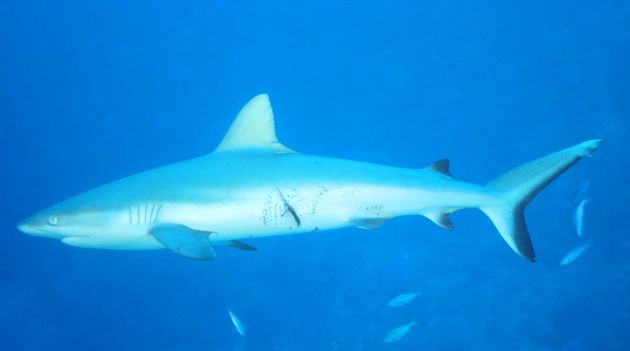 Female Grey Reef displaying mating scars, taken by Geoff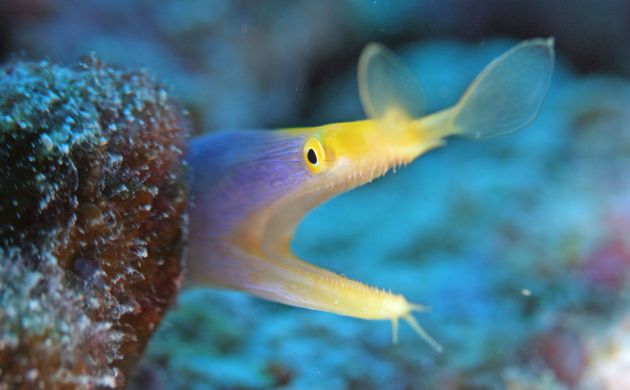 Ribbon Eel pokes its heads out for Rae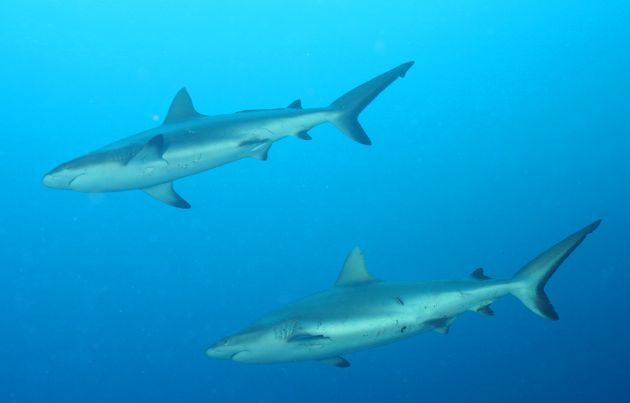 Close encounters with Grey Reef Sharks, taken by Geoff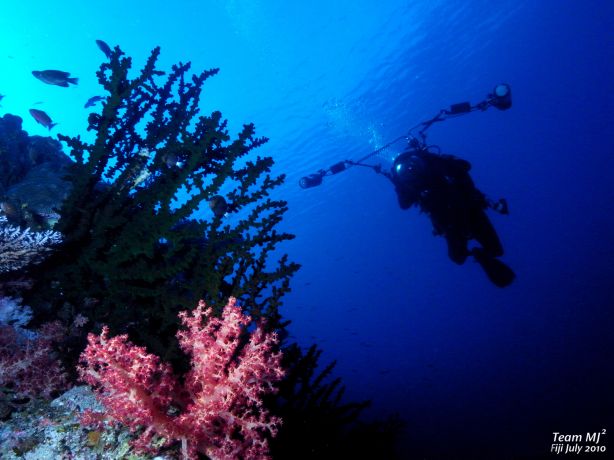 Royston & his monster in silhouette, taken by Meijin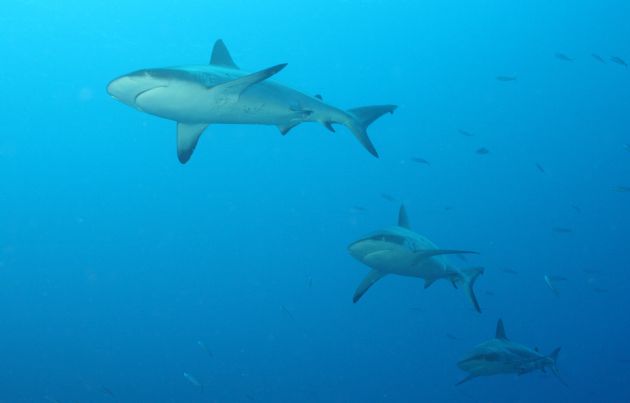 Flying in formation, captured by Geoff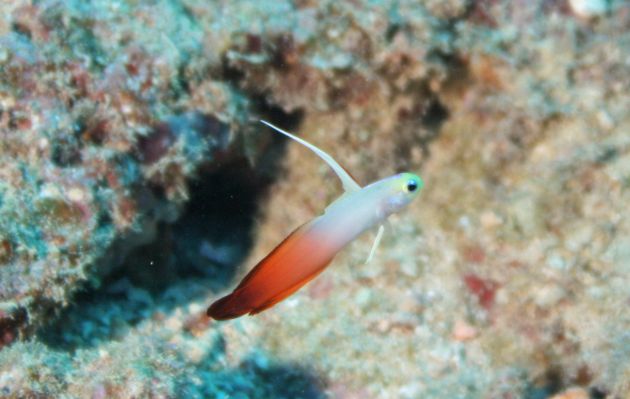 Lonely Fire Dart Fish. Taken by Geoff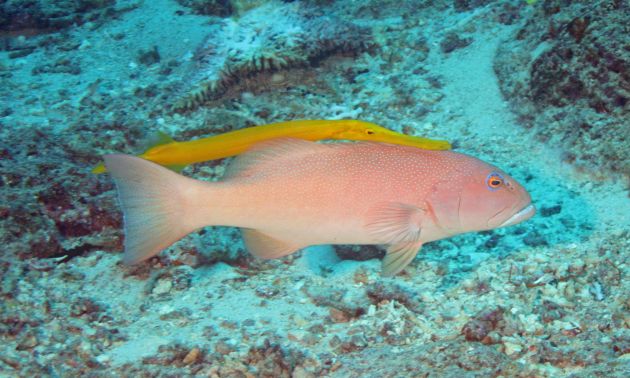 Trumpet fish hunting & using the Grouper for cover captured by Geoff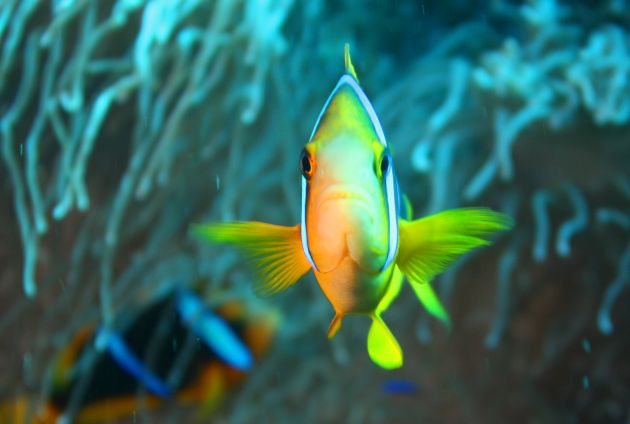 Lucky Anenome fish are small!. Taken by Geoff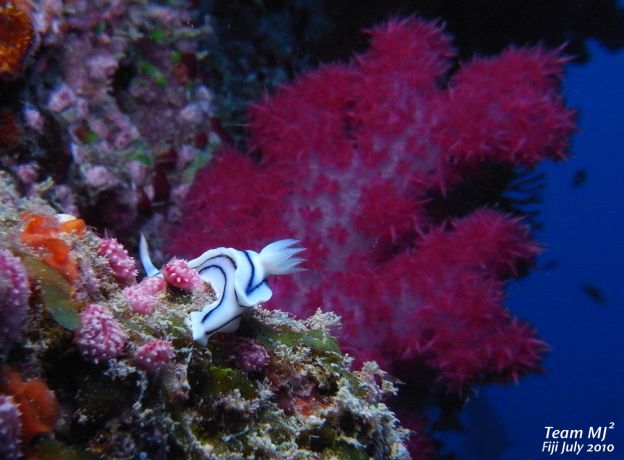 Nudi looking for food, taken by Meijin
Another great moment captured by Geoff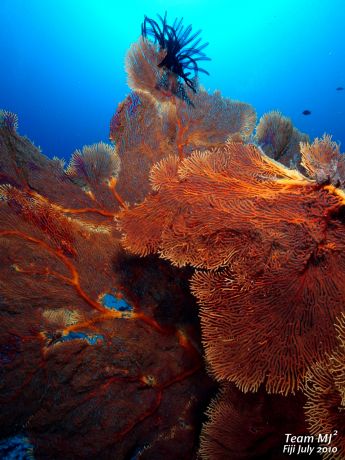 Huge Gorgonian Sea Fan, taken by Meijin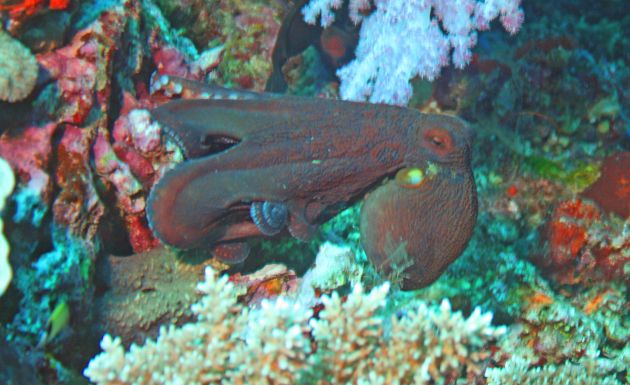 Rae gets the Octopus on the move.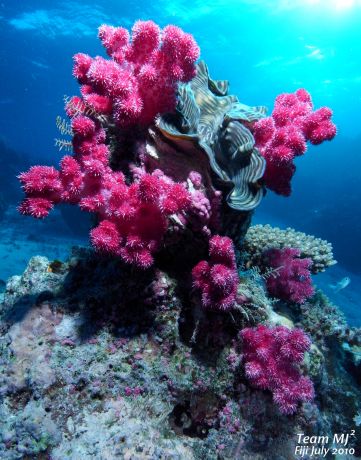 So much colour on display, captured by Meijin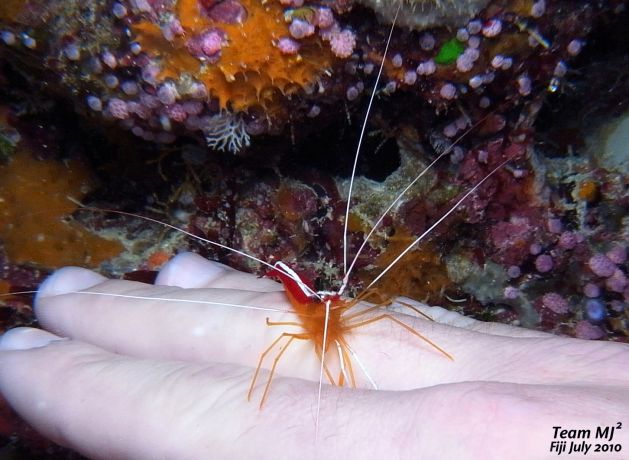 Time for a manicure in Namena, taken by Meijin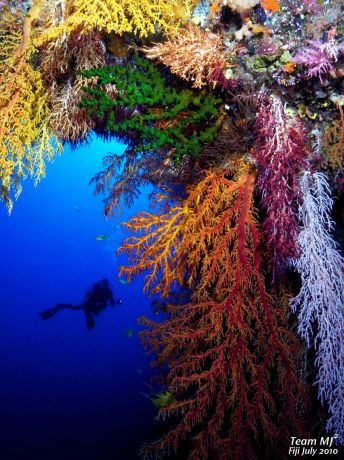 So much colour on Fiji's reefs, taken by Meijin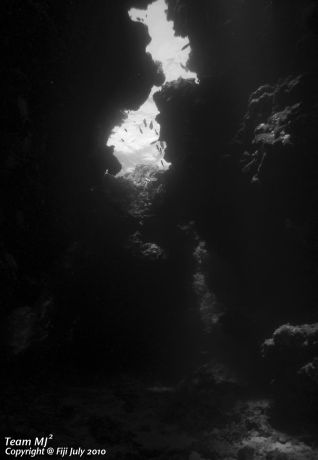 Cathedral at dusk, taken by Michael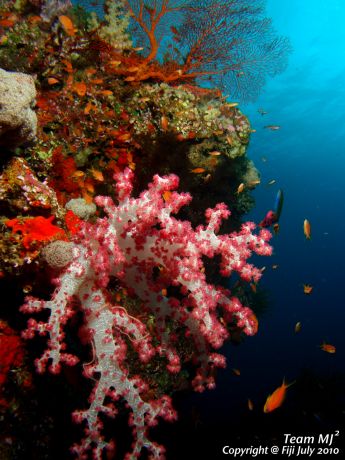 Colorful Soft Coral, taken by Michael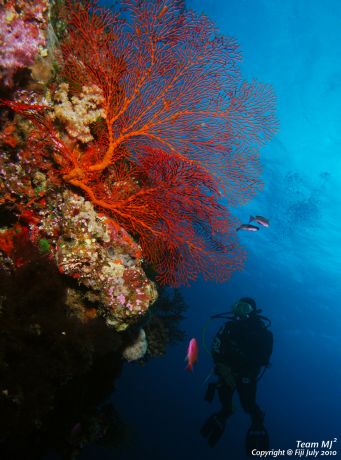 Meijin looks small compared to the huge Sea Fan, taken by Michael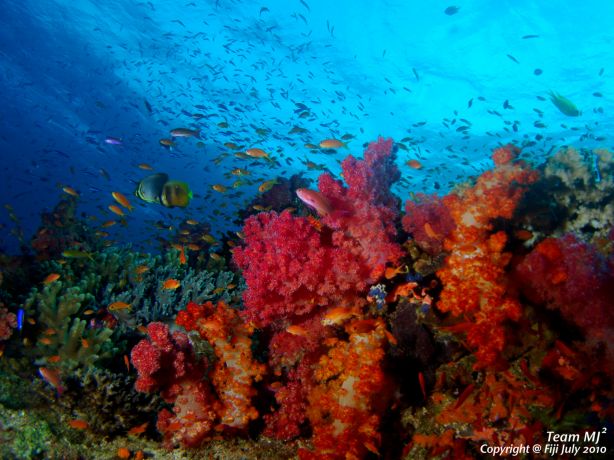 So much color, taken by Michael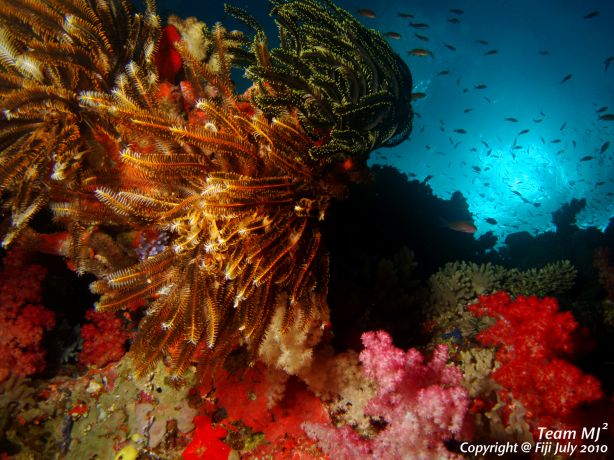 Captured by Michael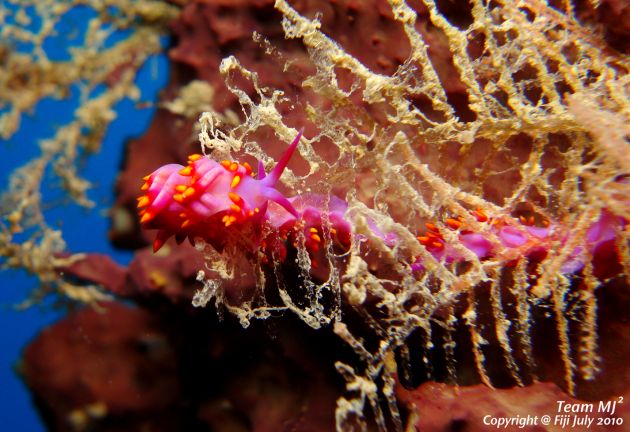 Nudi feeding, taken by Michael
Lion Fish hovering on the wreck at Cat's, taken by Michael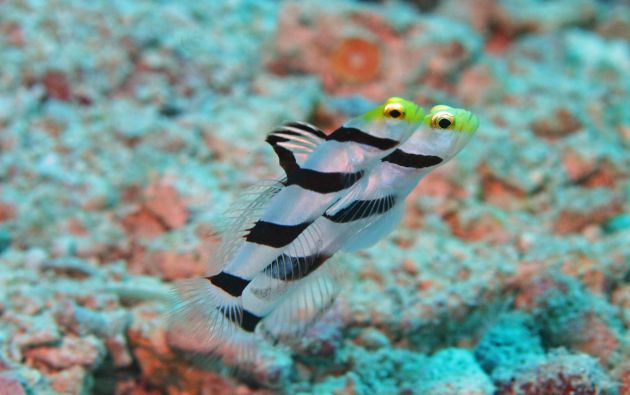 A pair of Yellow Nose Gobi's pose for the camera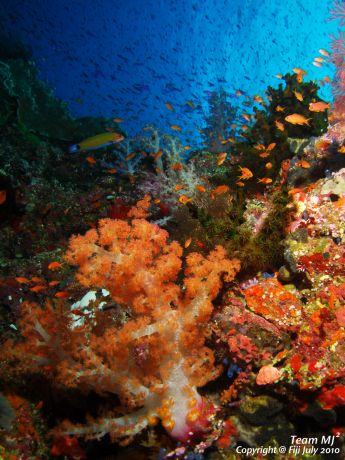 Healthy reef shot, taken by Michael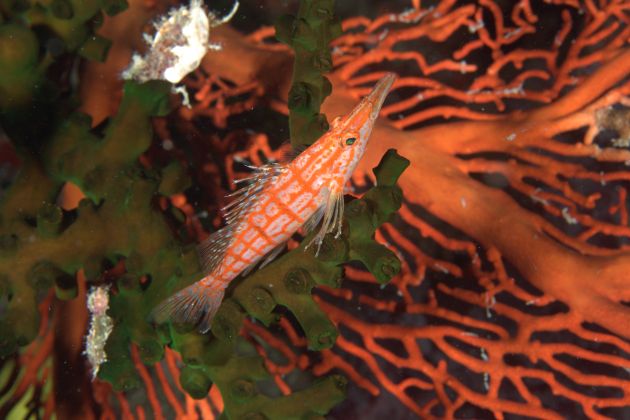 Nigalli passage was awesome. The grey reefs have been mating. The females are covered in scars and very friendly. Waiting in the bleachers for the next fly by was non stop action. Great to see such a healthy shark population & judging by the scars long may it continue.
James M. was back from Canada, making his 16th trip aboard Nai'a. The happy friendly people combined with great diving is hard to resist & will always pull you back. Alex & Katrin had travelled from Switzerland to Fiji for there honeymoon - all 6 weeks of it!. Alex did really well with his little point and shoot, especially getting a great shot of the Soft Coral Crab. The Soft Coral crabs on the wreck at Cat's seem to be getting bigger & soon i may have to recommend a WA lens for these oversized critters.
Royston kept us all entertained during the trip. Always smiling and joking around he doesn't get many holidays but certainly knew how to enjoy his!. Working for an Aquarium & being a biologist he knew his reef life.
The village visit was hosted by Somosomo in Gau. The ladies in our party danced the mekke, whilst the boys sat & drank grog with the villagers. A beautiful village on an unspoiled Island surrounded by reef - what more could you want!
Our Guests...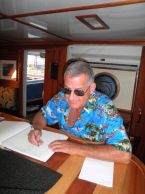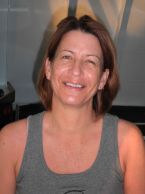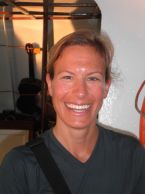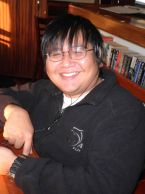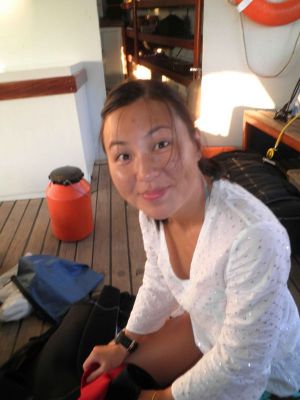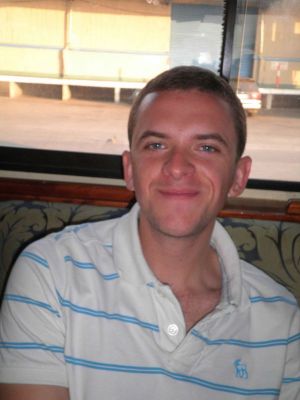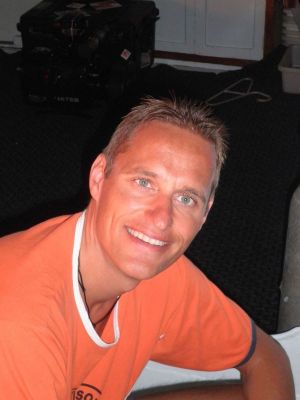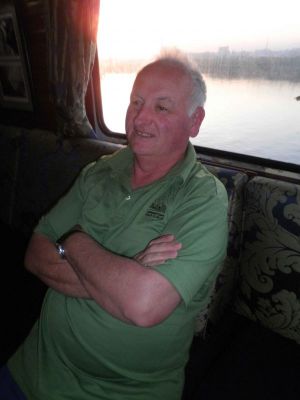 Comments
"Joann & I had a remarkable experience here in Tonga! Our diving trips mostly entail liveaboard boats and this one was the best yet – great crew & great food! You are fortunate to have the ownership in place to allow you to do it right! We won't easily forget our "Whale Week" on NAI'A – it's a once-in-a-lifetime gig!!"