Making Waves
Destination: Fiji's Bligh Waters
Trip Date:
May 13th - May 23rd, 2017 -
Comments
Author: Vanessa & Chad
Welcome Back: Mark, Gilda & Warren, Bob, Bill & Julz
Congratulations: Francesco on completing his Nitrox course!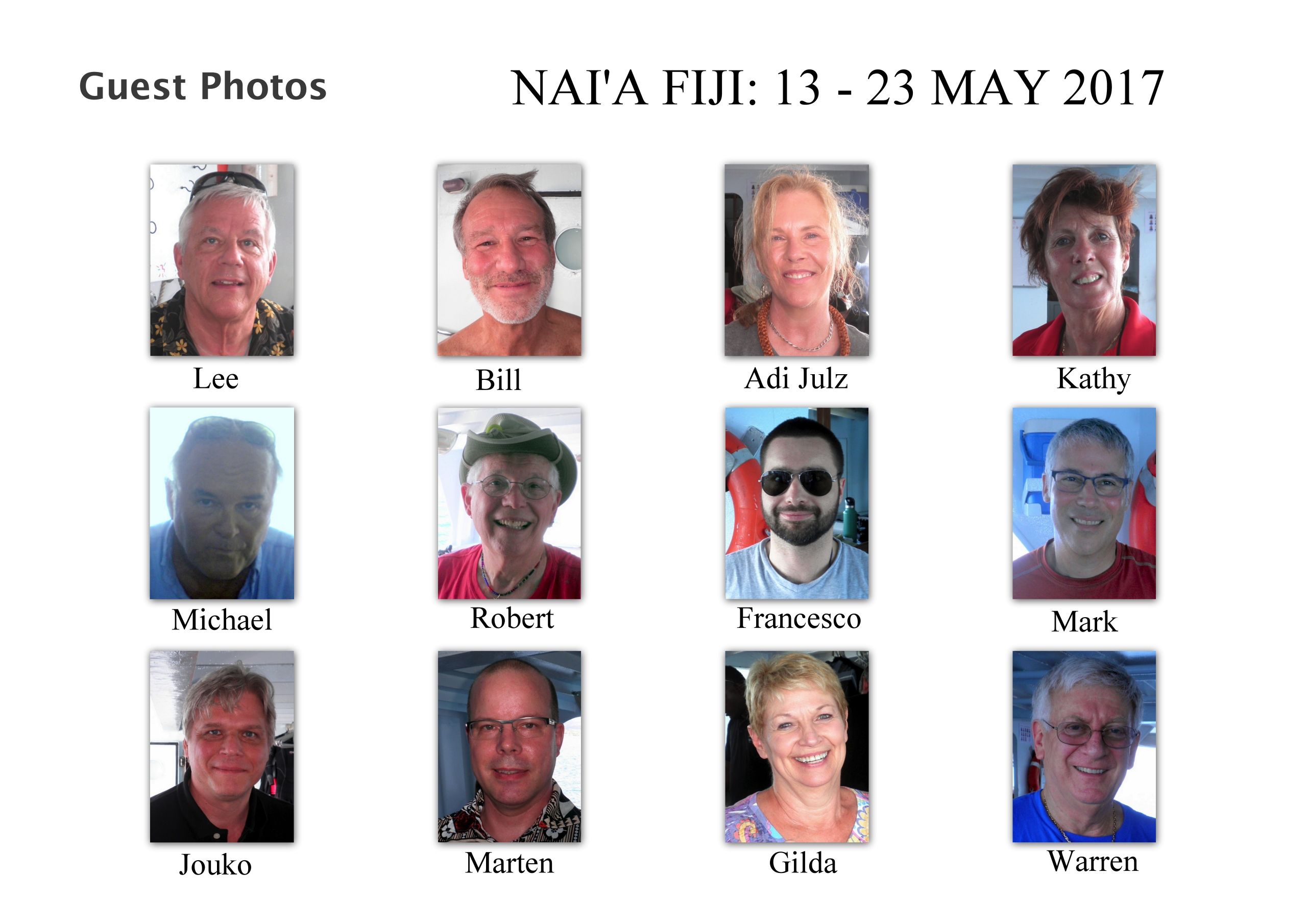 As we set sail from Lautoka into the Bligh Waters for ten days of diving, diving, diving we welcomed aboard a motley crew of passengers, many of whom had been with us before, a few of whom were fresh-faced to NAI'A: and yet the diving world is so small that somehow everyone seemed to know everyone in one way or another! Jouko and Marten, colleagues from Sweden, joined forces with Francesco from Italy (whose parents they know!) and with Warren and Gilda (who they'd shared a liveaboard with before!), and Bill and Julz brought their 'DAN gang' of Kathy, Michael, Lee and Bob (who's beautiful jewelry adorned Warren and Gilda….see, it's complex!). Lastly we welcomed home Mark, who's been on NAI'A so many times it's basically his second home. Chad and Vanessa were very confused to begin with as to how everyone knew everyone but it sure made for some easy bonding!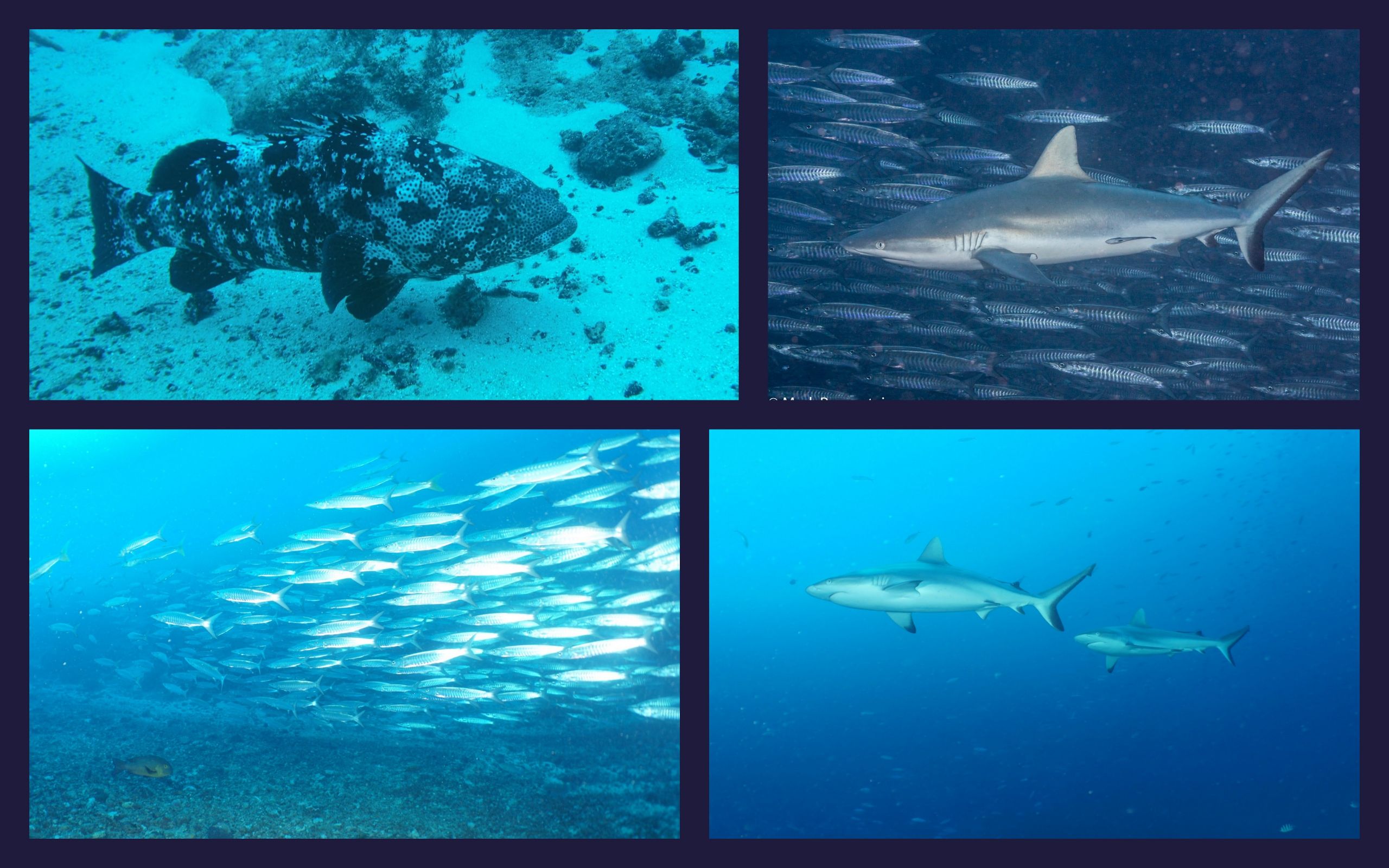 Photo Credit: (Clockwise from top left) Gilda, Mark, Julz 
Nigali Passage was one of the highlight dives of this trip: 'better than Cocos' declared Marten, we'll take that! The barracuda were out in full force and the sharks were cruising all around but it had to be the BFG (Big Friendly Grouper) who stole the show/hearts of our divers. He's so full of character and such a responsible grouper: no joke, every dive he picks up one group in the channel, safely escorts them to the bleachers, makes sure they're settled in and then goes back up the channel to collect the next group! What a guy!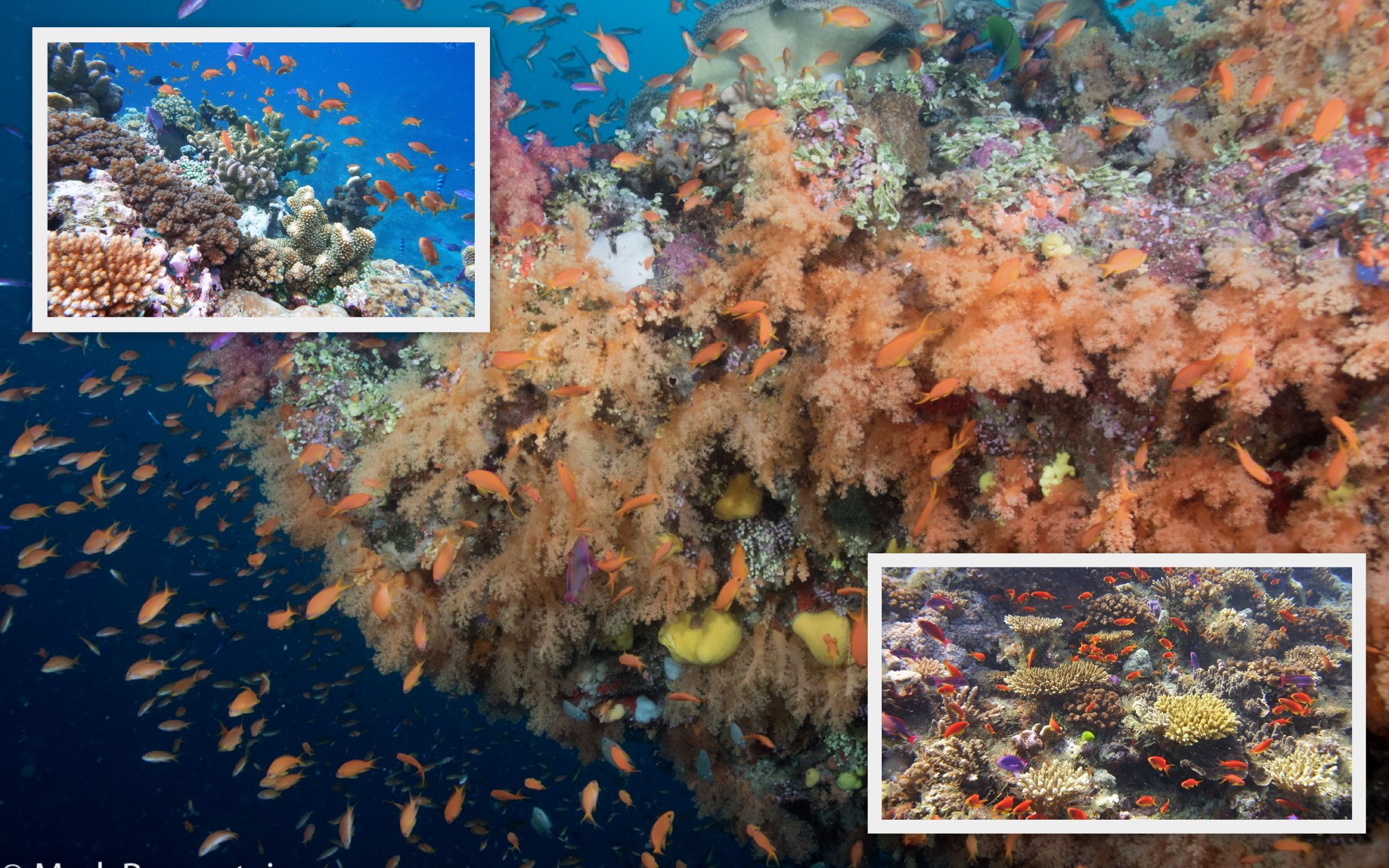 Photo Credit: (Upper Left) Julz, (Center) Mark, (Lower RIght) GIlda
To say we weren't blessed with the fairest weather this charter would be an understatement: we had some pretty big waves to contend with. But our divers are hardy souls and got stuck right in: unstoppable! They were rewarded with some beautiful dives and the bad weather on top didn't minimize the beauty below! We actually had exceptionally calm conditions, with minimal current and nice, relaxing dives.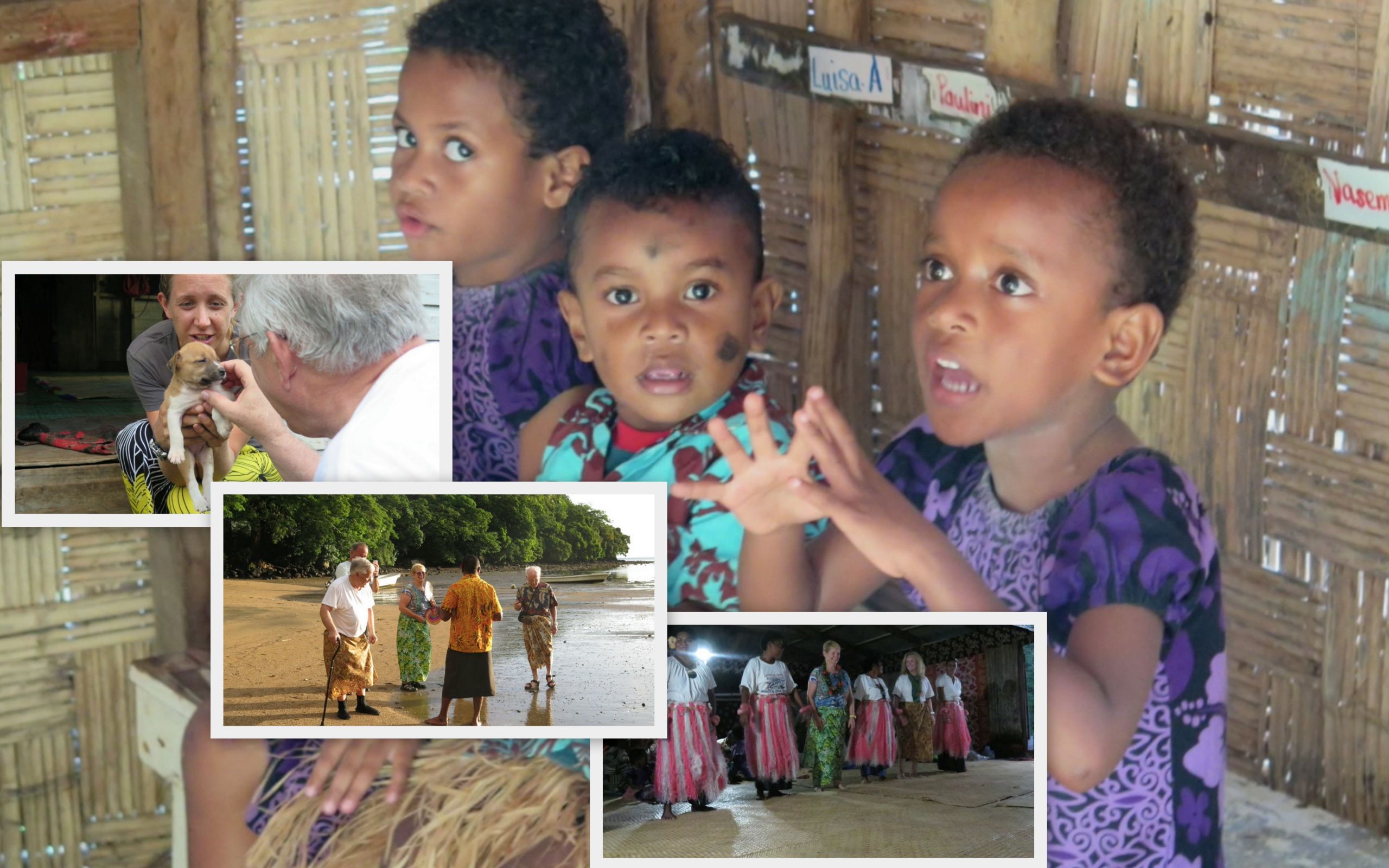 Photo Credit: Kathy
During our two days at the island on Gau we snuck off the boat for a few hours for a wonderful village visit at Somosomo. It was a lovely, casual encounter: wandering around the village, meeting their four newborn puppies, dancing with the ladies…..and, as always, having our hearts melted by the little village kids!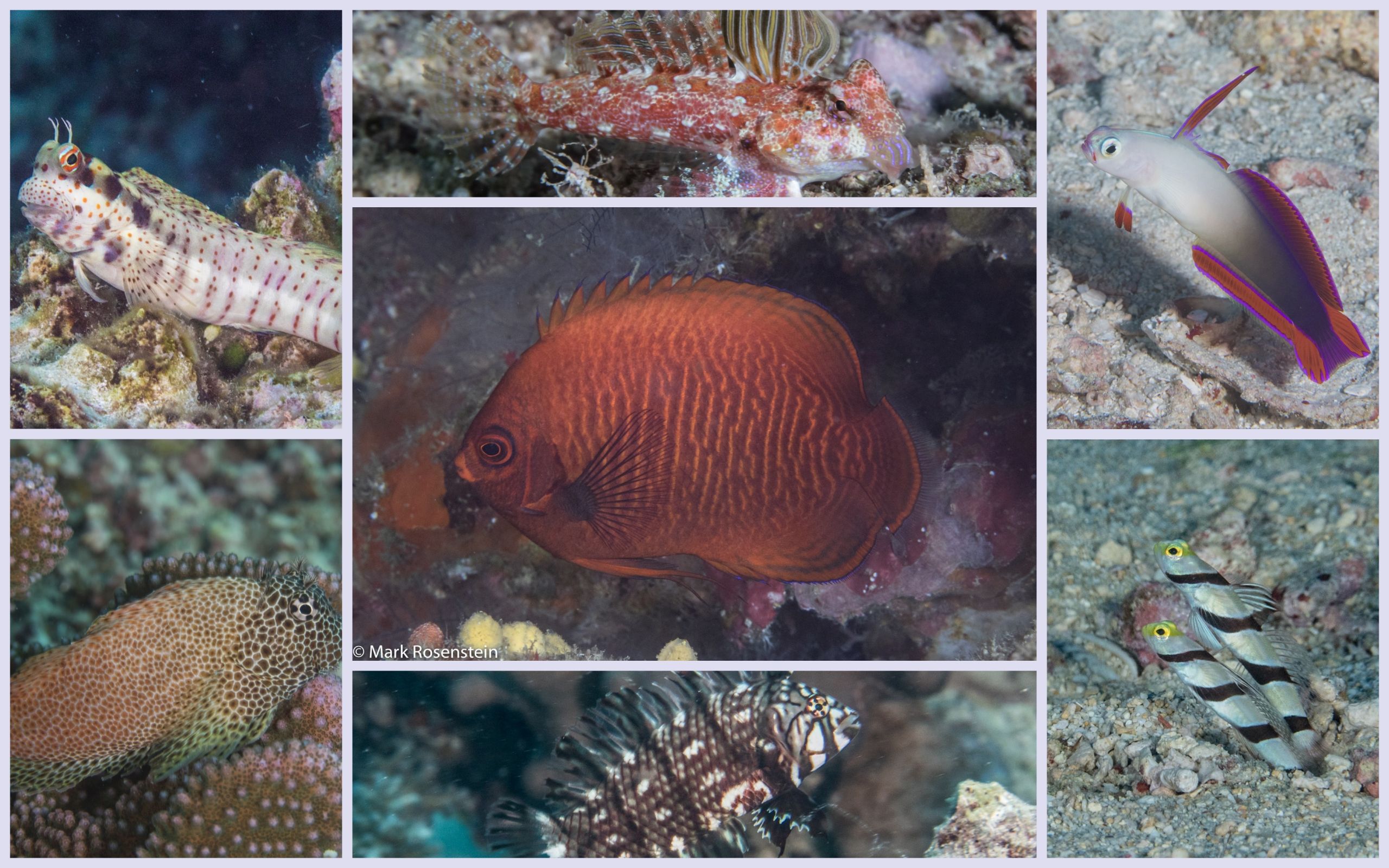 Photo Credit: Mark
We have a huge variety of fish life here in Fiji (estimates of 700-1000 species depending on who you speak to!) and one of our guests, Mark, is on a mission to find and photograph them ALL! He has been with us for more than a dozen charters and even now is finding new target species: he racked up another 25+ on this charter! Including the elusive Golden Angelfish!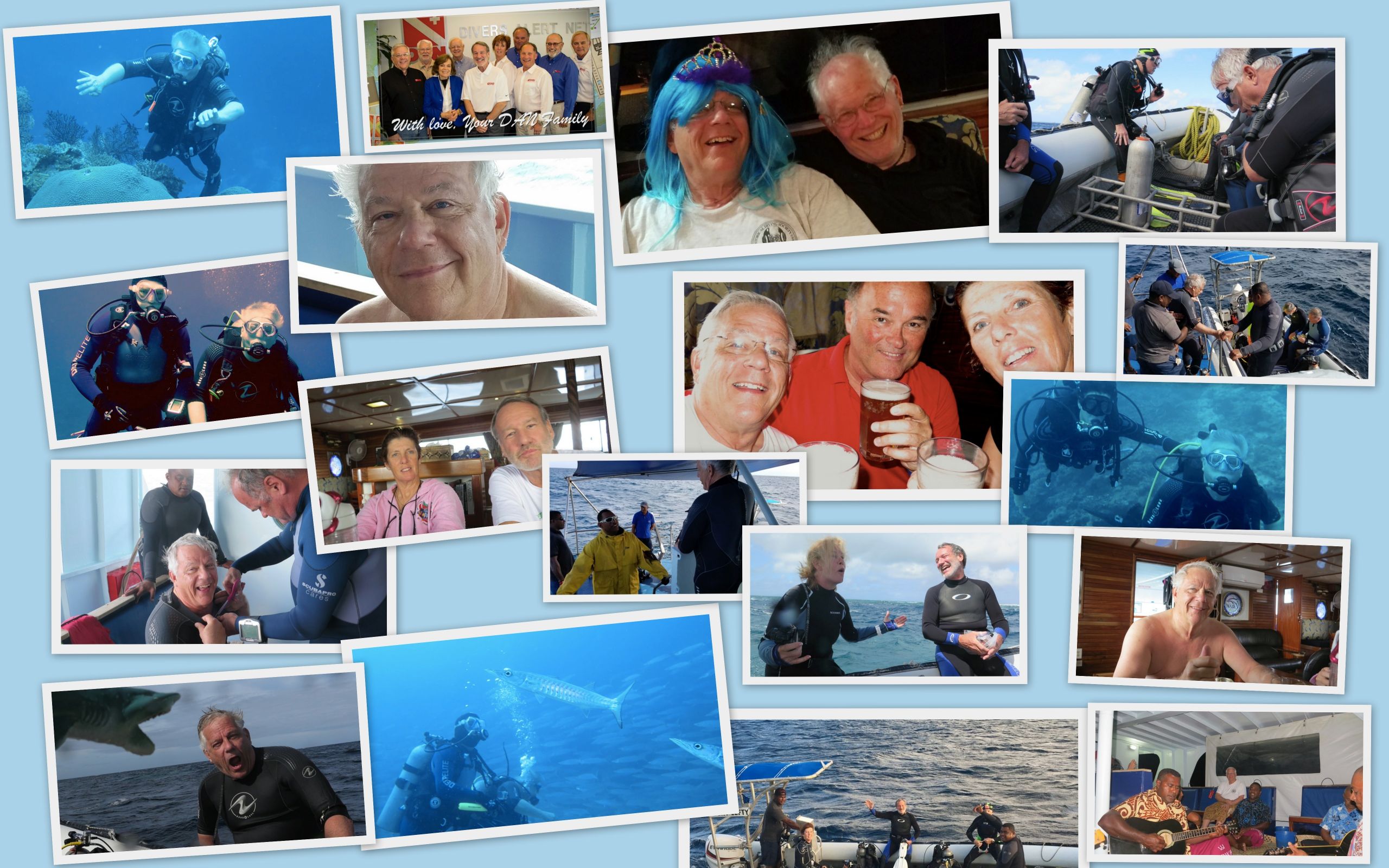 Photo Credit: Kathy
We were very happy to welcome our 'DAN Clan' onboard this charter. It was a very special charter to them for personal reasons and we were privileged they spent their time with us. We hope you guys made some great memories!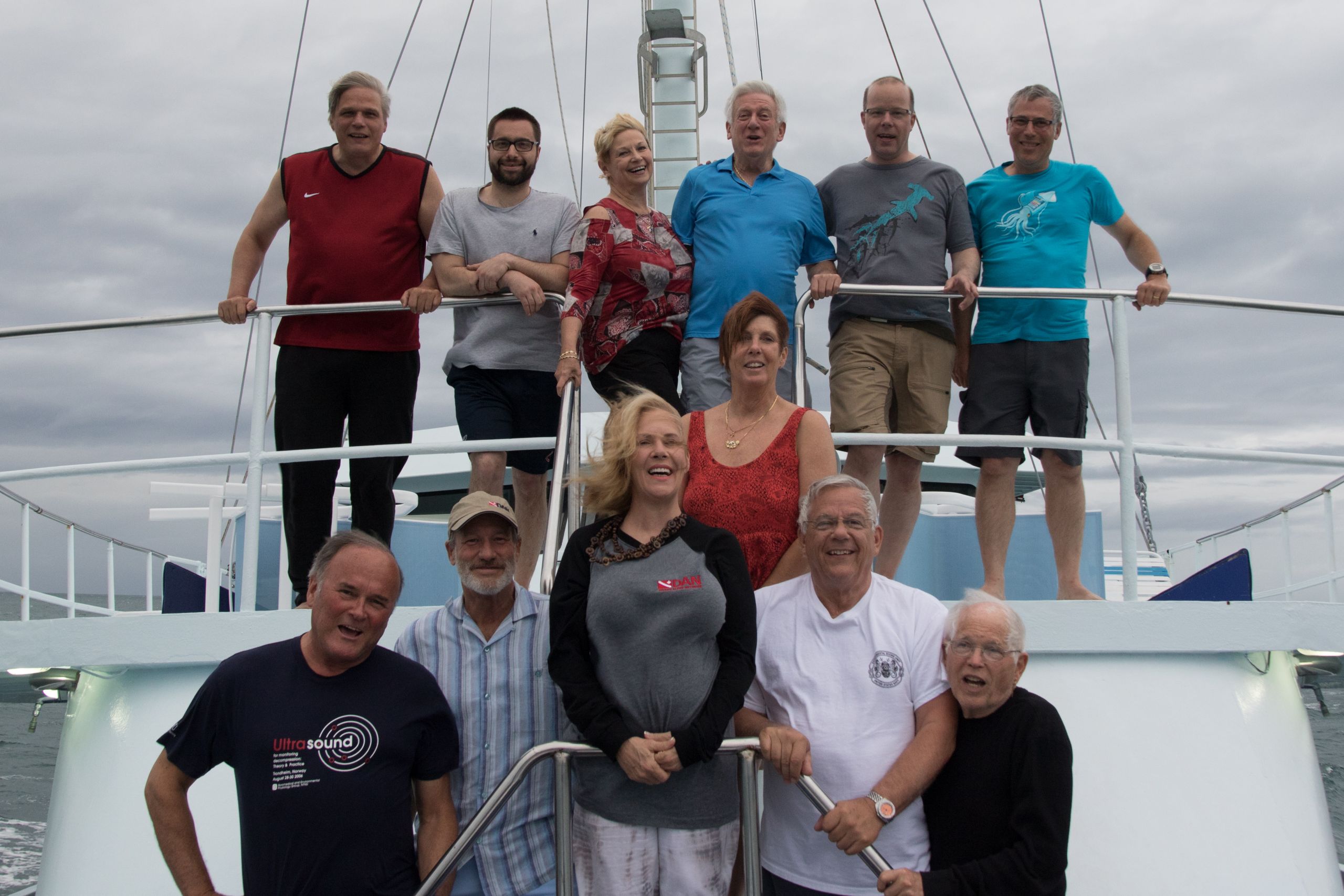 So, another charter draws to a close! Thank you all so much for sharing your time with us aboard NAI'A. We hope you can join us again before too long! Until then, we wish you smooth seas......!!!
"WOW - just like always!! Thank you for taking care of [me]......the Fiji love is well received and I hope you feel it in return." Bob
"Thank you crew of the NAI'A for a wonderful trip and memorable experience.....life is precious and it's not a dress rehearsal!" Kathy
"Great cruise...lots of new friends." Bill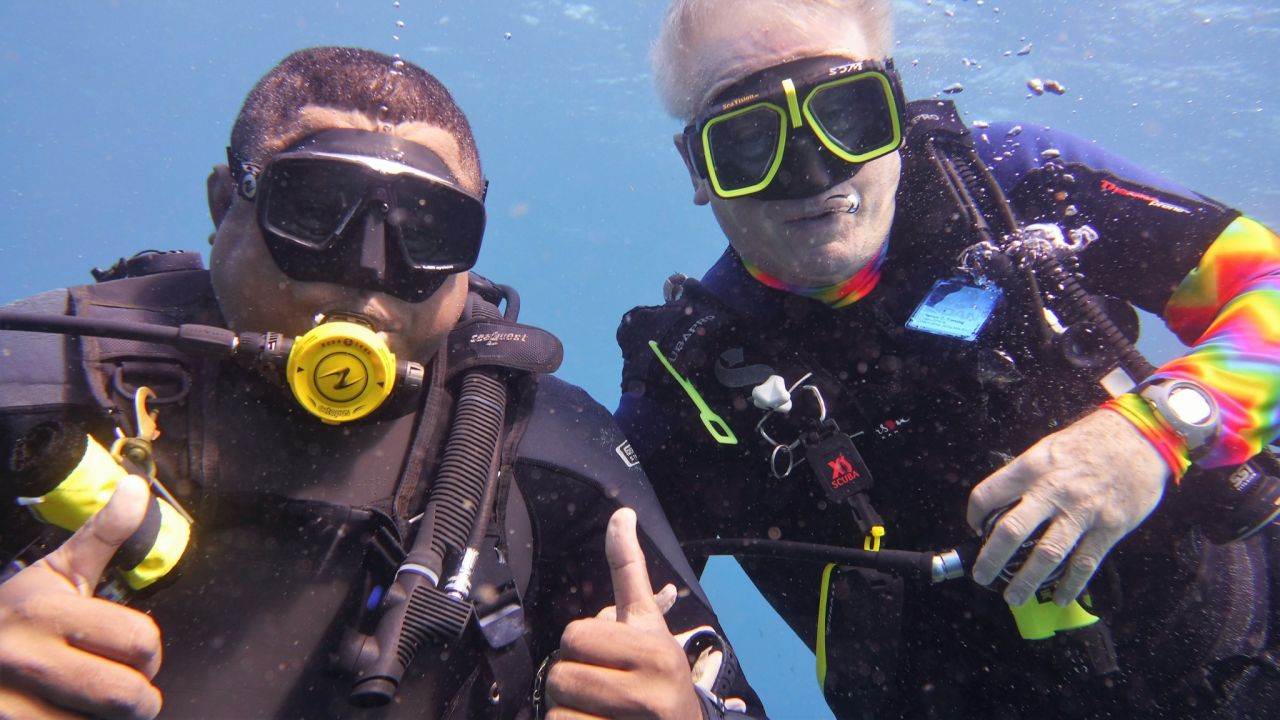 Best Buddies by Gilda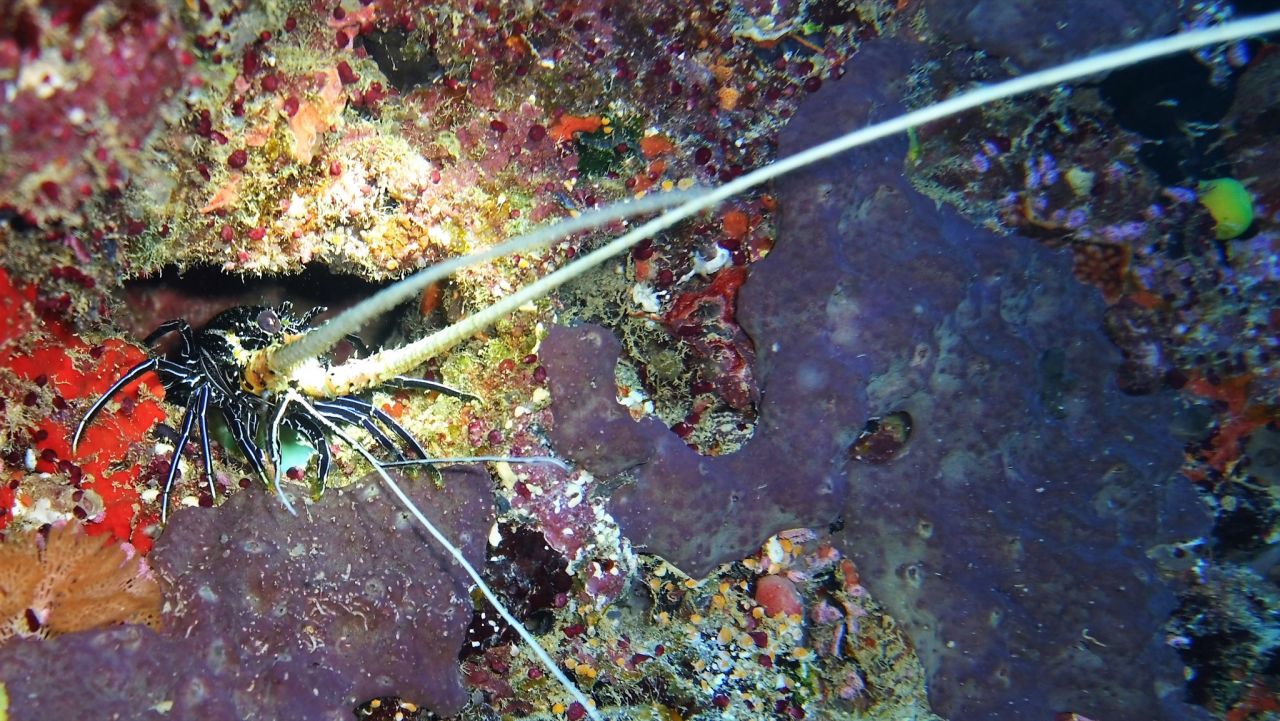 What Are You Antennae-ing To Do With Those by Gilda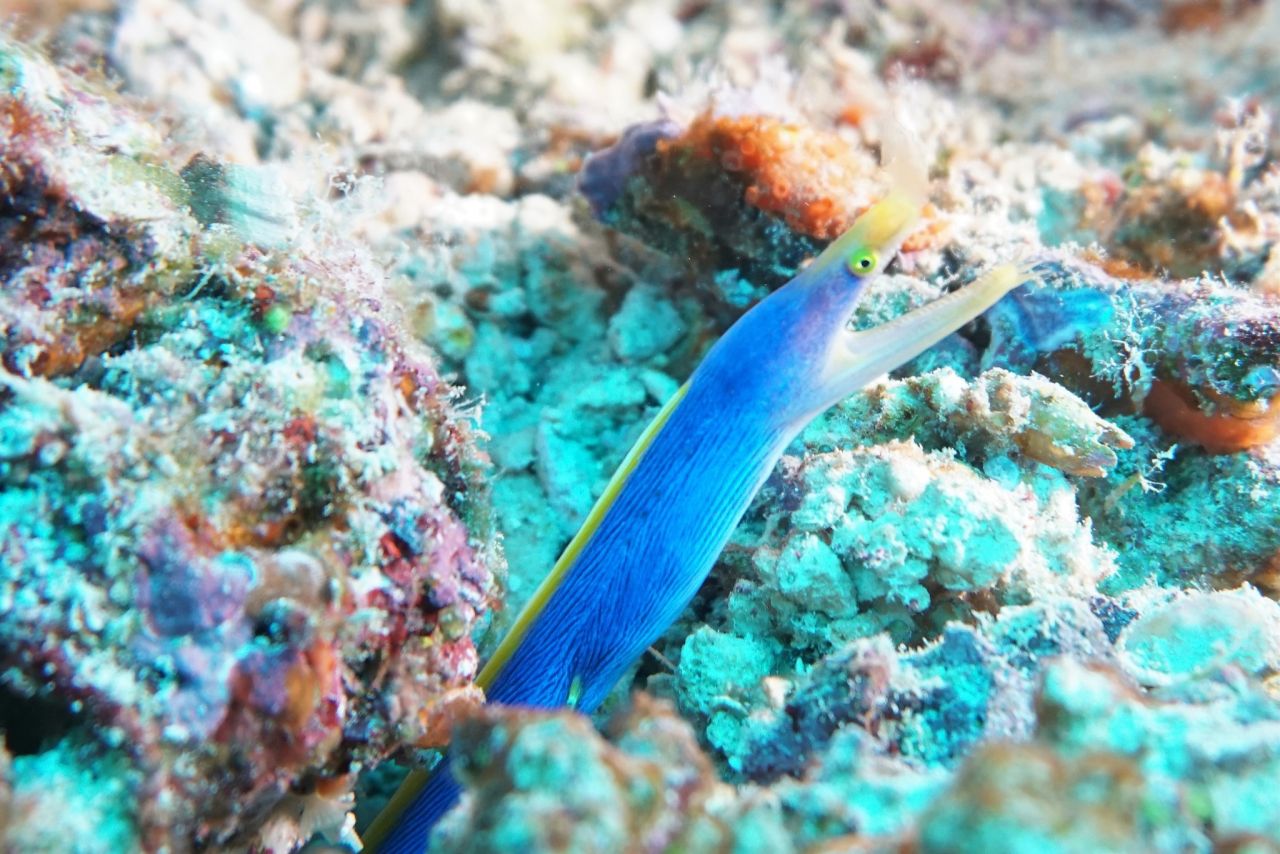 Blue You by Julz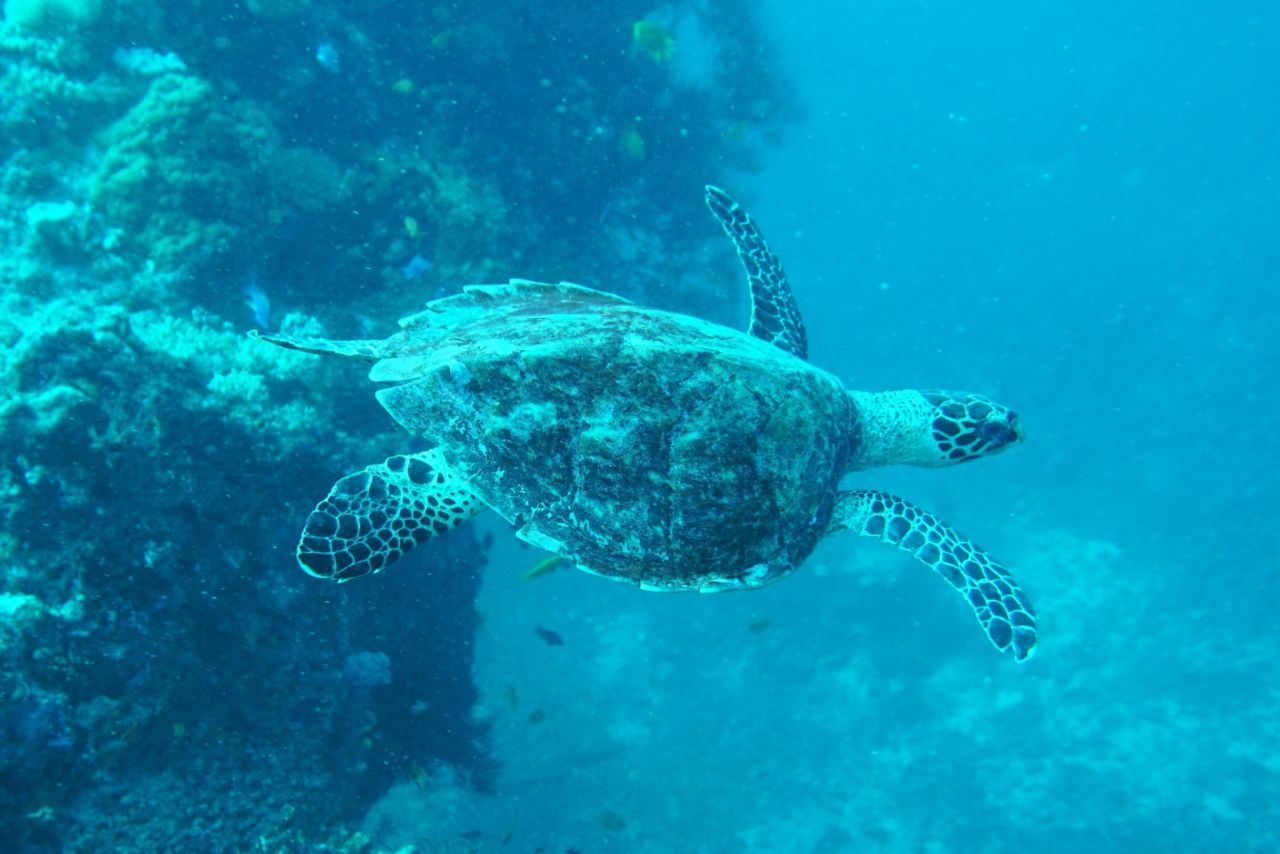 Wheeeeeeeee! by Julz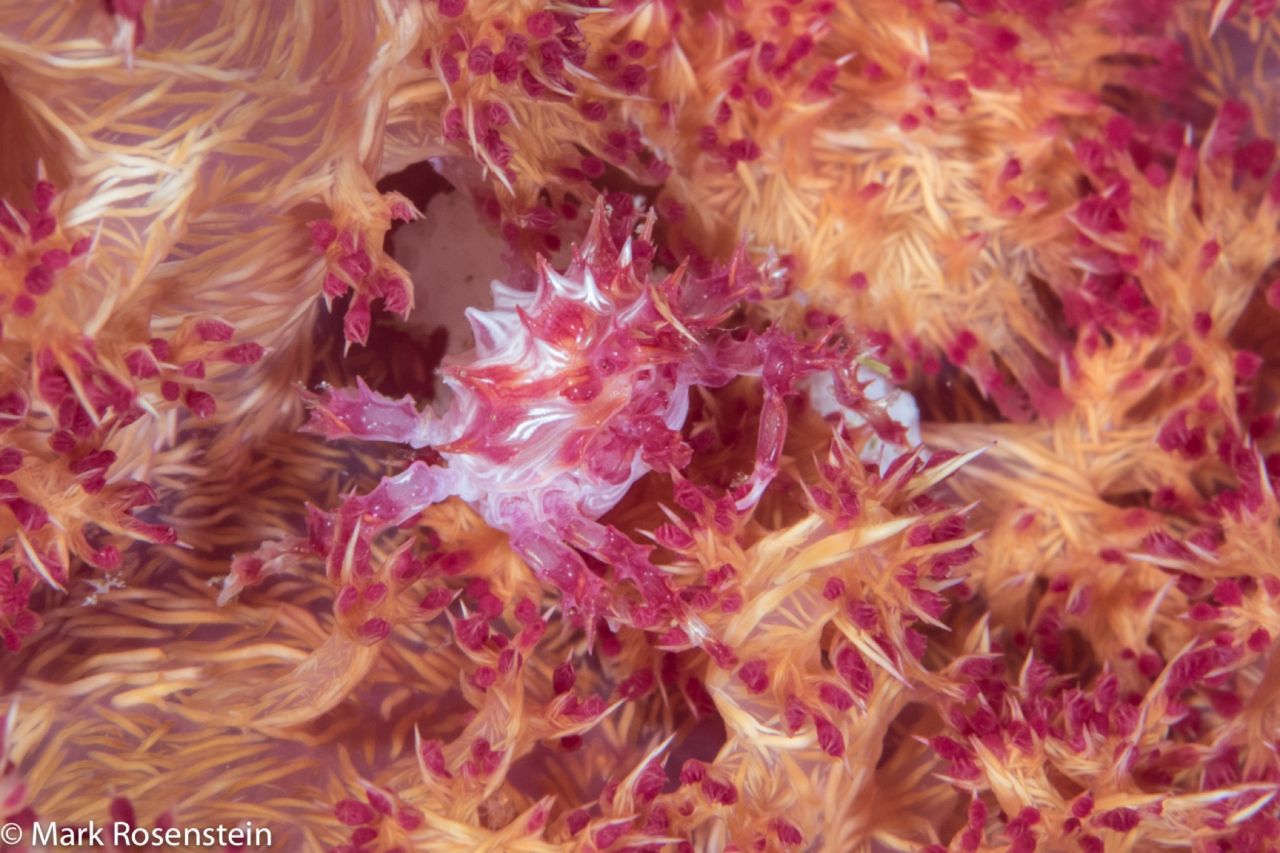 Who, What, Where (Look Closer!) by Mark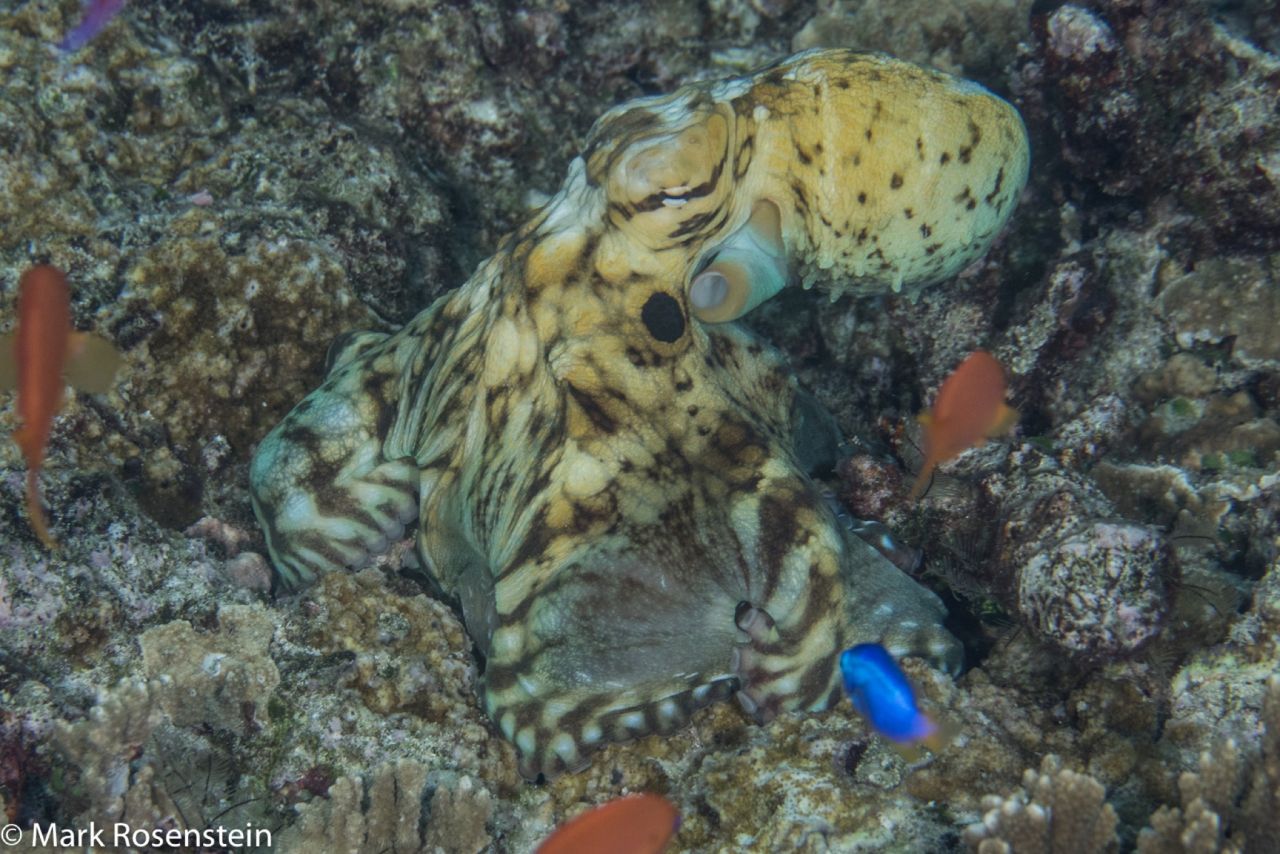 Master Of Disguise by Mark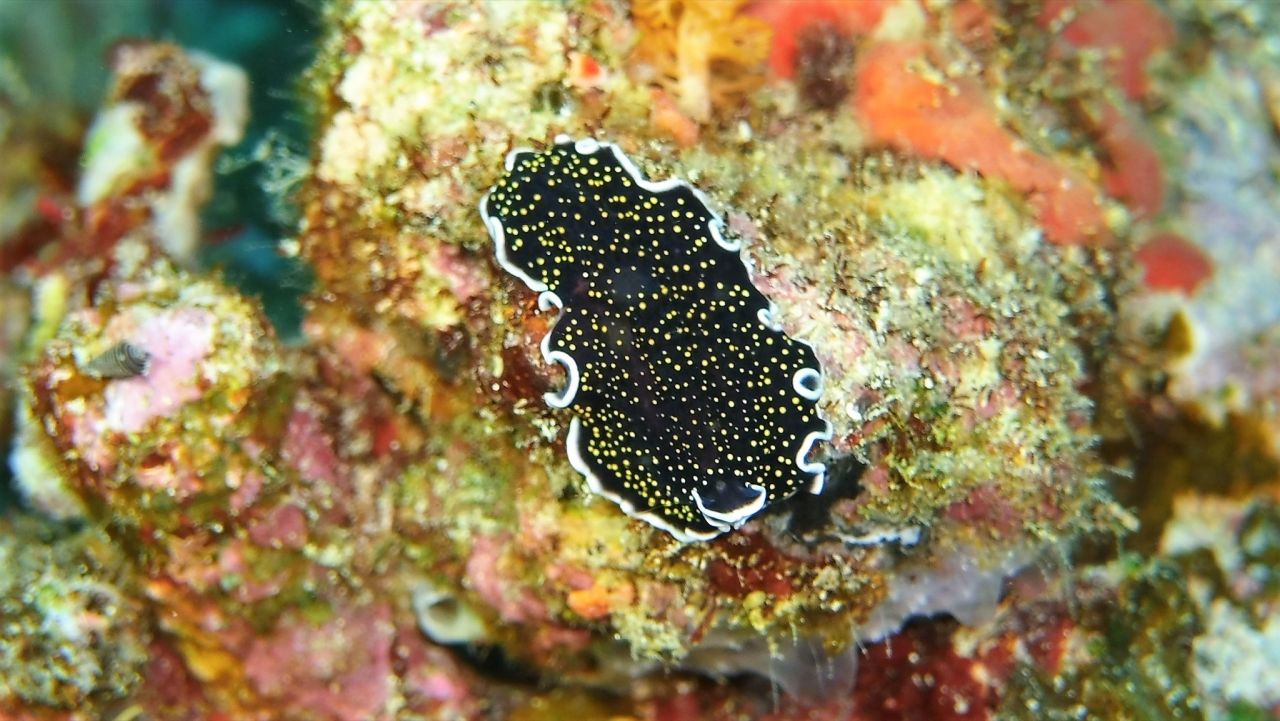 On A Starry Starry Night by Gilda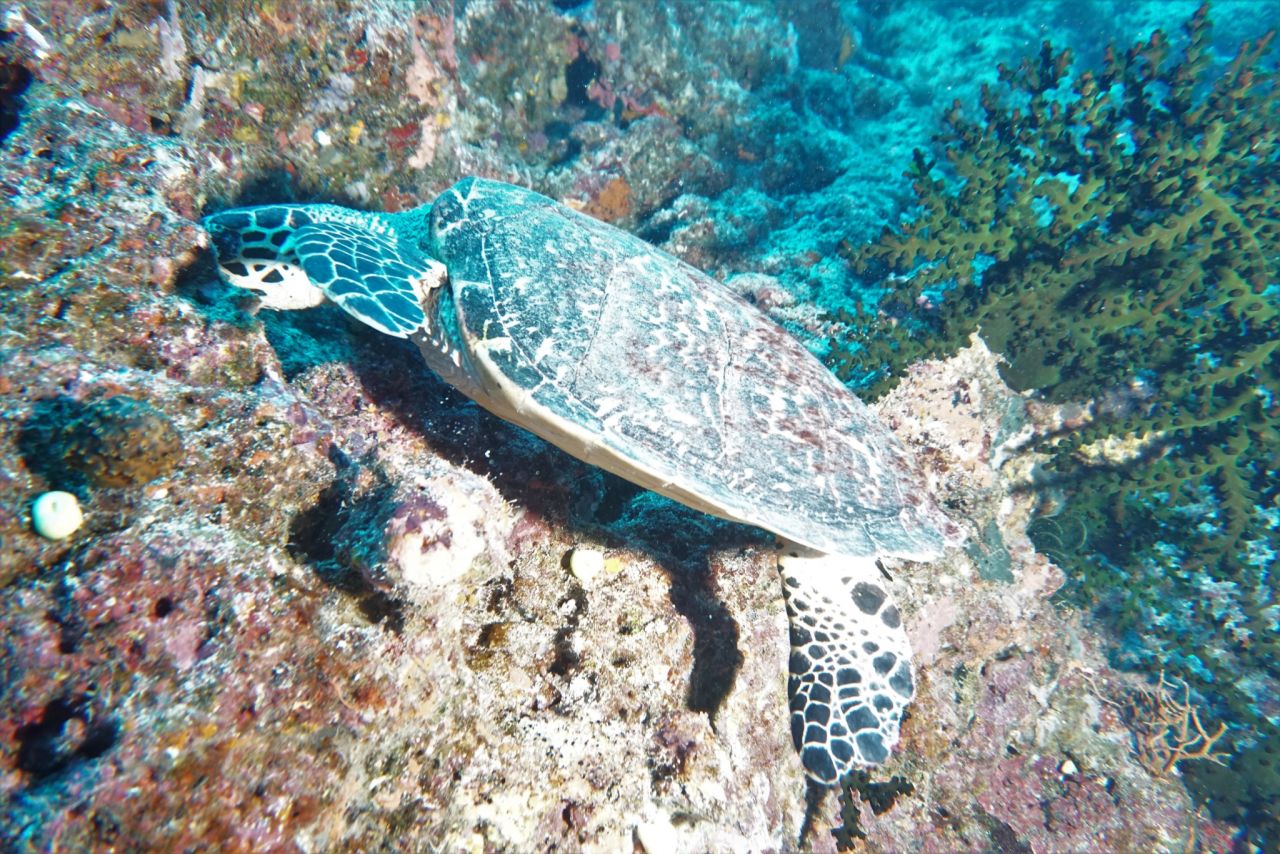 Nom Nom Nom by Julz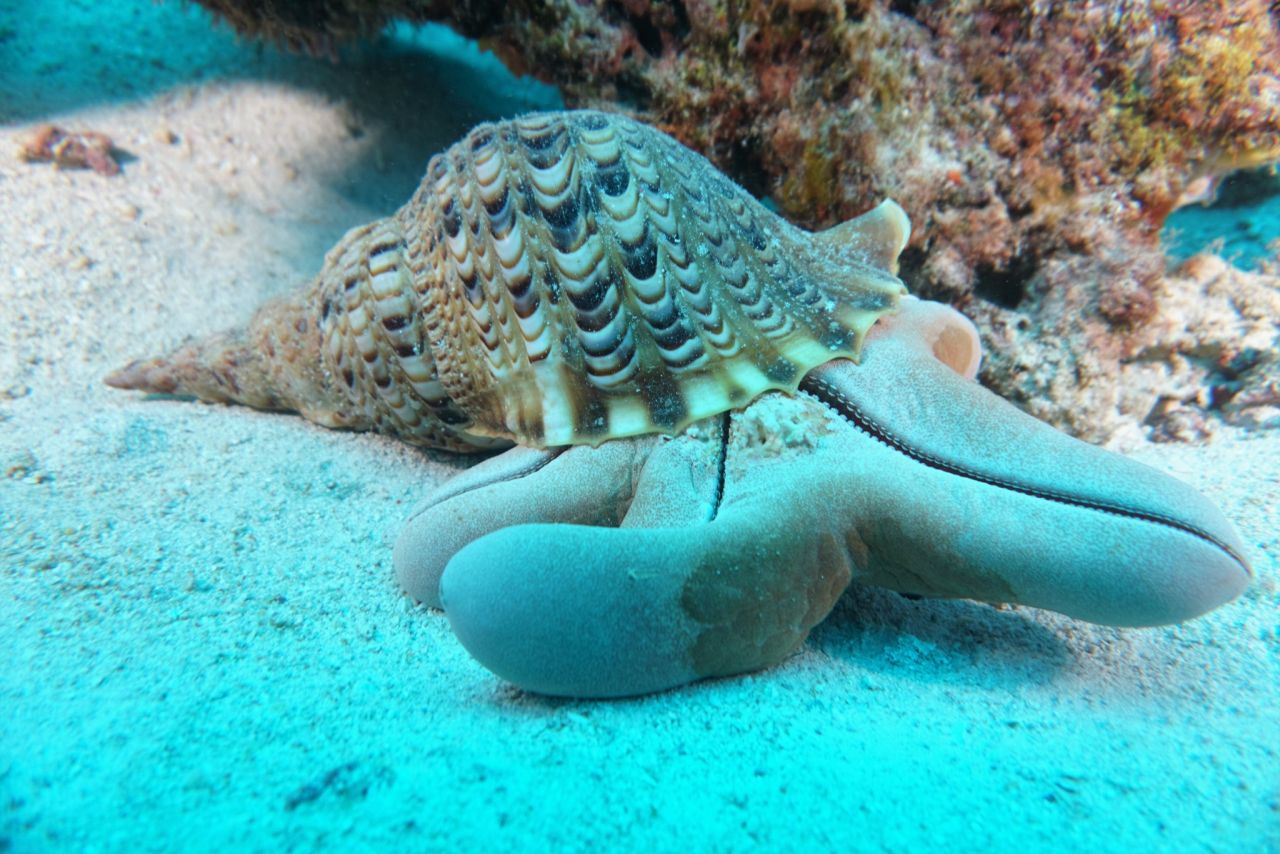 Fight To The Death by Julz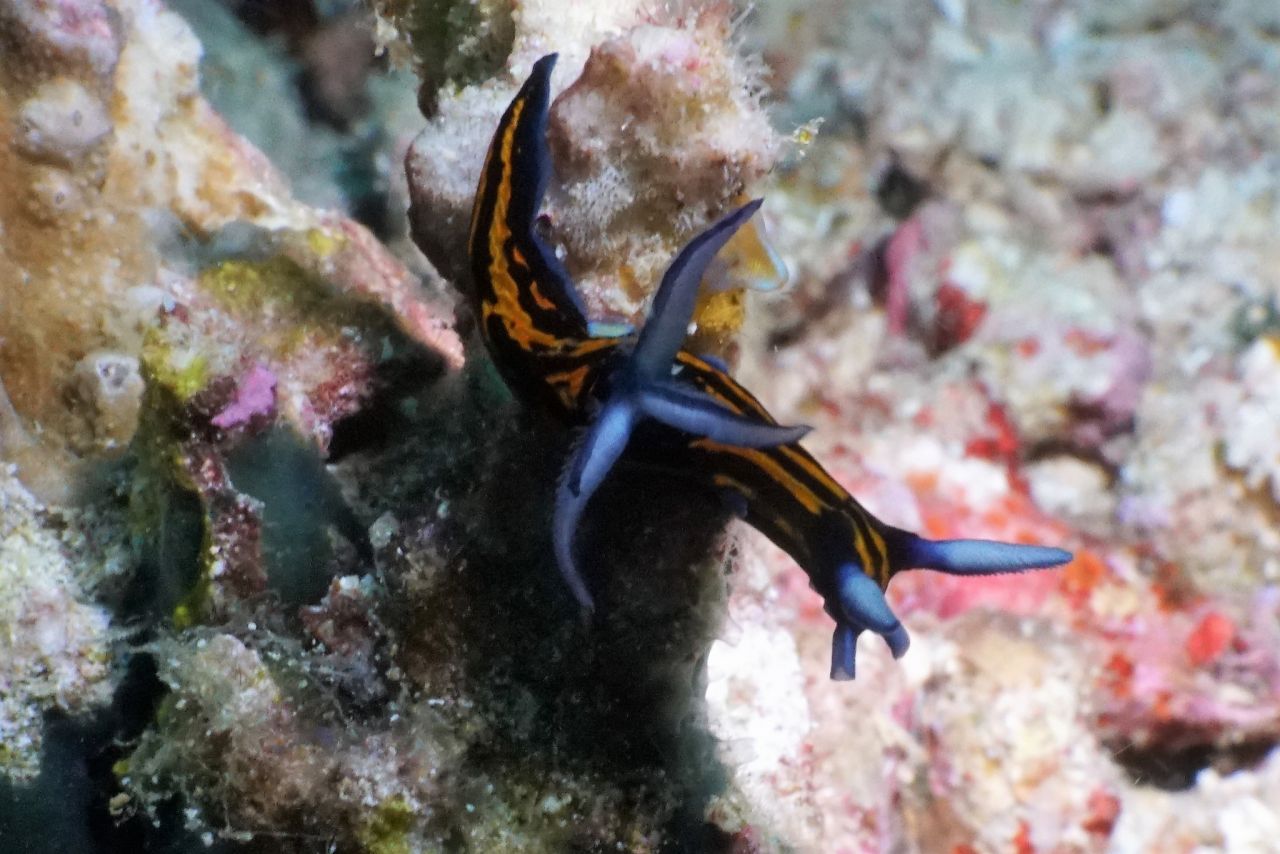 Delicate Beauty by Julz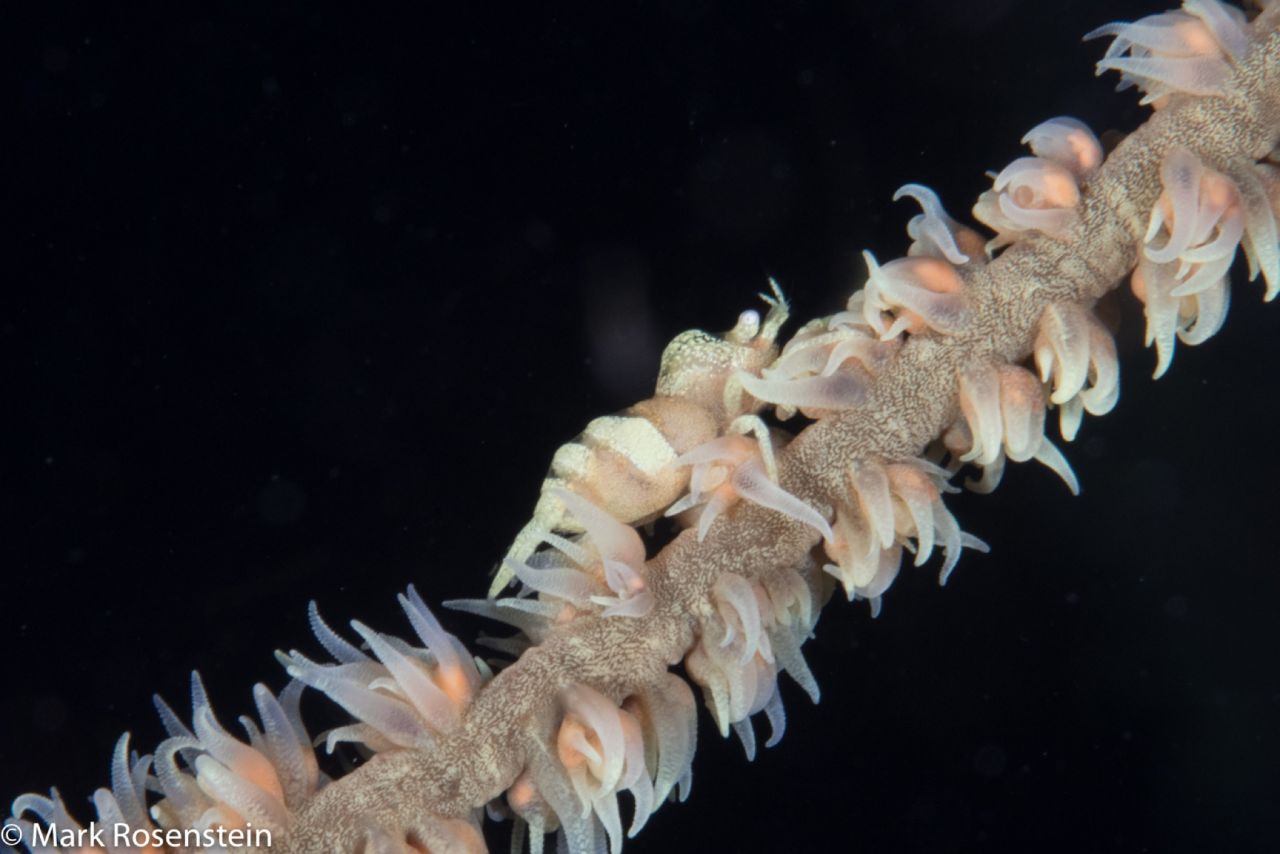 Cryptic Critter by Mark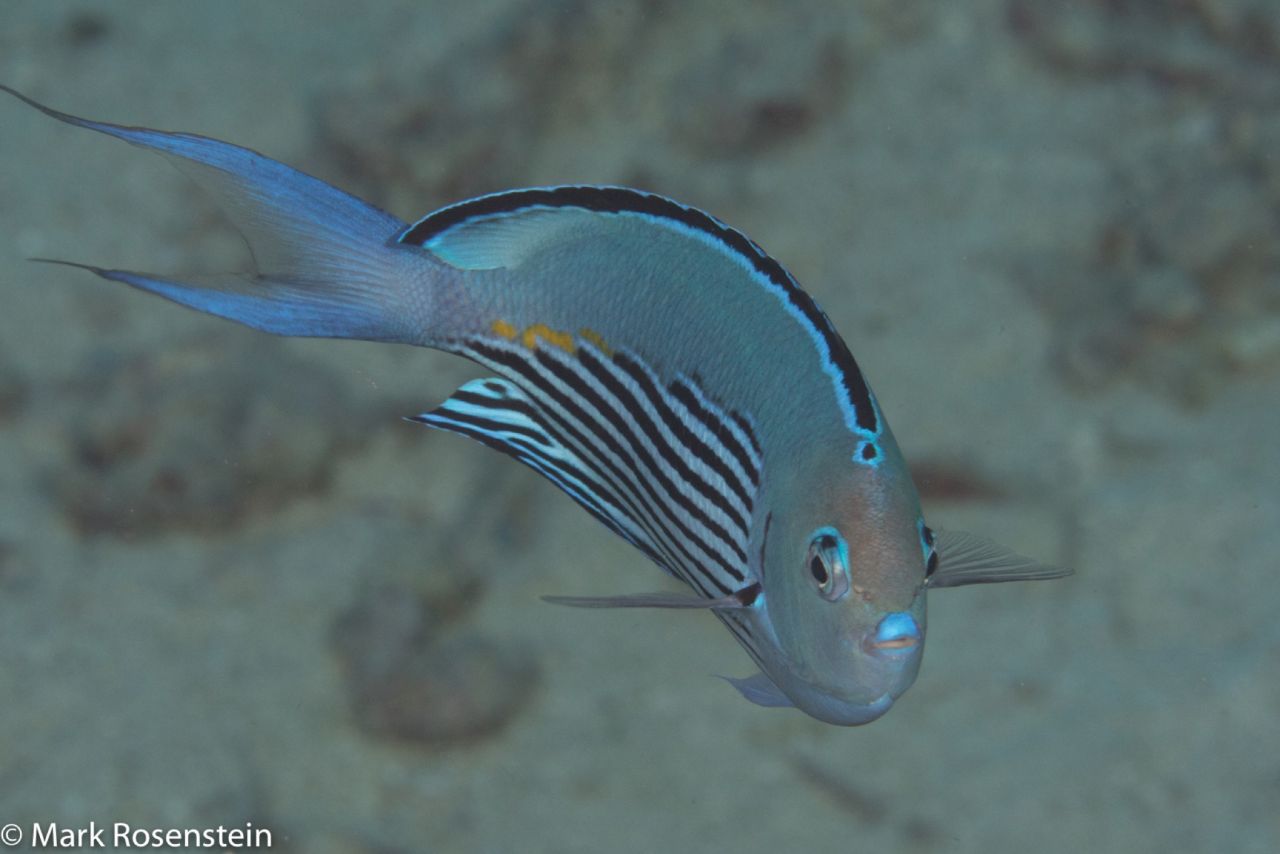 Pinstripe Suit by Mark
Comments
"Lomaiviti is nationally significant for its important role in reseeding Fiji's reefs and providing fish refuges."
~ Dr. David Obura, Cordio and WWF Marine Biologist