Mantastic!
Destination: Bligh Waters, Namena Marine Reserve, Gau and Nana-nui-ra
Trip Date:
Nov 19th - Nov 29th, 2011 -
Comments
Author: Hayley Versace
Welcome Back: To Hank and Lill, Brian anf Jill, Claudia and to David.
Congratulations: To Lillian on her 70th birthday!!
The word of this week has defiantly been MANTAS!!! What an amazing 10 day trip.
We began the week with some beautiful diving around Vatu-i-ra to get things warmed up. Our one group of divers from Phantasea, happy to be back in Fiji's waters, and some brand new guests from Russia, the USA and eventually Canada, blown away with the amazing coverings of hard corals in Charlie's Garden!
With some canceled flights, rough weather and a helicopter with a pit stop at Wananavu, Francine and Luc made it to Nai'a on the second day of the trip. What an adventure to start their trip off! During the week Francine made her 900th dive at Humman Nature, and saw her very first manta at Wakaya, while Luc managed to capture some of these magical moments with his camera.
Another big diving mile stone was reached by Lilian, who hit 800 dives in Nigali Passage and partied hard on her birthday on the very last day of the trip. Happy Birthday Lillian! After the mornings diving in the passage, with some great pup grey reef shark interactions, we headed up to Jim's Alley and Anthias Avenue for the afternoon. After a beautiful dive on the site's we encountered an absolute feeding frenzy of Manta's in the shallow waters of the lagoon.
There were so many manta's no one could keep a count…9….10….11….maybe more!! But our encounter lasted for almost 2 hours and it wasn't the mantas that got tired first! So we left the manta's to fill their bellies on the plentiful plankton in the lagoon, and we went back to Nai'a for a well earned rest.
We then spent the following 2 days in Wakaya and Makogai, where again we were blessed with not only mantas but multiple sightings and encounters with multiple Hammerhead Sharks. The sharks were shallow and curious and came pretty close to check out our divers as they were checking out the sharks.  Wakaya had all the usual suspects as well of blue ribbon eels, snub nose pipe-fish and nesting trigger fish to watch out for.
Towards the end of the trip we headed to Namena Marine Reserve, where the currents were strong and the fish were big.  Claudia the nudi girl found a creamy nudibranch and loved the black and gold sap sucking slug in Two Thumbs. Martha discovered the joys of blue water drift diving having a close and personal encounter with a scalloped hammerhead, and a school of barracuda. Olga showed everyone how much someone can love Night Dives! Not ever missing a single one the entire trip.
Also another highlight came from the kitchen! To celebrate Thanks giving, Mita our exceptional chef pulled out of the oven not one but two delicious roast turkey with all the dressings!
Thank you to all our guests for another great trip on board Nai'a and we hope to see you all again in the future.
Vinaka Vakalevu!
Our Guests...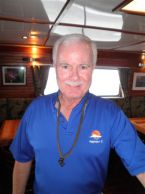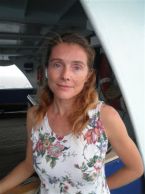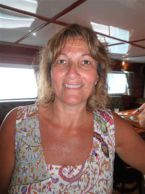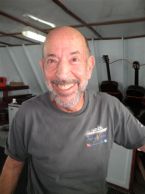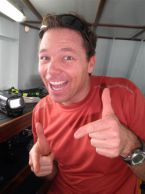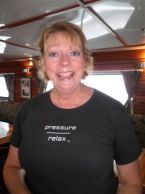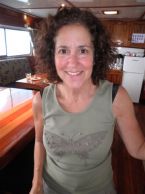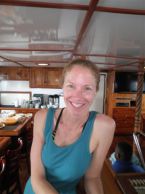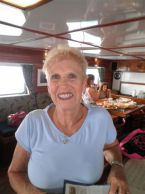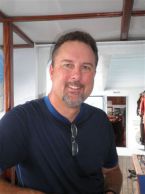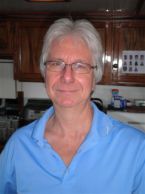 Comments
"Central Fiji has all the elements of the ultimate ocean wilderness: diverse creatures and habitat, nutrient-rich water, spectacular scenery and owners who respect it."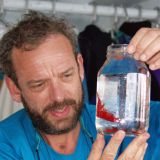 ~ Dr. Greg Stone, Executive Vice President of Conservation International