May Tomorrow Be Even Better Than Yesterday!
Destination: Tonga's Ha'apai Island Group
Trip Date:
Sep 9th - Sep 19th, 2016 -
Comments
Author: Amanda & Joshua
Having had predominantly American guests for the past three years, this, our last charter ever in Tonga, was to be our first Russian charter on NAI'A. Well, to be fair and correct, there were not only 10 Russians, but also 6 Belarusians and two Kazakhs. We're pretty sure that, due to the performance required for them to even clear immigration, that this was Tonga's first time to host Kazakhs too!
Now, it's fair to say that, for various reasons, Russians do not have the best reputation in the international diving community. Despite our combined 20+ years working in the diving industry, we have had very few opportunities to confirm or refute this claim and, because of the stories we heard, we were very glad this was the case. Always wanting to keep an open mind however, we welcomed this group onboard just like any other.
Sure, the vodka, bourbon, wine and beer flowed generously, right from the first night; granted, no one could say they were quiet, or even softly spoken, but that's where the legend ended. This group was nothing but courteous, generous, respectful of the whales and each other, and abounded in our favourite quality, enthusiasm. Well, we now have our own story to tell and it sounds like this:
As group leader Igor explained, Russians cannot drink without toasting first. So, for every drink they had, the group proposed a toast to something unique and special. The first toast of the first night was for a good trip, then for diving, for whales, etc. When somebody proposed a toast to something that they did not know how to say in English, they called the clever 12-year old Kazakh, Damir, over to translate. With a thumbs up and a beaming smile he declared confidently, "TO JUSTICE!" Now that's something we can all drink to! Adding to the convivial atmosphere in the group, every evening during dinner, Alekandr I would lead his table in a hearty, optimistic chant, designed specifically by and for this group of good friends "May tomorrow be even better than yesterday!" 
Igor was very patient and determined in translating our briefings line for line. The whales and we were very grateful to him for delivering our message because his group was very well behaved and respectful from the first encounter and the whales responded by granting the group 10 full days of inspirational encounters. Heading out in the skiffs from Ha'afeva on the first day, Joshua's skiff had several very slow fly-bys with a mother, calf and escort, while Amanda's group had wonderful close breaching from mother, escort and calf, all three of them really showing off again and again. No swimming, but a fantastic start. Just in case anyone was in any doubt as to what whales looked like, there they were, punctuating our first morning with a bang!
In search of swimmers, they headed out towards Nukulei to another group of three who seemed to be hanging out on the surface. They were about to find out why. On their first swim, the three whales approached very closely for a beautiful fly-by. As they passed, Amanda glanced down and pointed out a fairly large unidentified shark who seemed to be also following the baby… and then she also noticed his seven friends. Getting all the guests back in to the skiff, Amanda learnt that although she didn't share a language with the guests, some words were universal: "tiger shark", for example. Well that changed the dynamic slightly. Bravely, or rather in hope that the apex predator had left the party, the groups jumped in briefly for a second and third swim, keeping close to the skiff as they did. Having seen some of the large but unidentified sharks again on the second, the third swim was a game changer.
After watching another beautiful, close fly-by from our gigantic relatives, the swimmers turned once again to look for the entourage. This time, as the other large sharks that we think were either bulls or bronze whalers cleared out of the way, there was no mistaking it: big ugly looking jaw, square head, bulky frame and, as it darted up towards the swimmers, mouth open, there were those unmistakable tiger stripes. If anyone were filming, they would have captured four large Russian men and one English girl walking on water as they levitated in to the skiff! Amazingly, group leader Igor had the presence of mind to fire off a few shots and got a fantastic photo, proof of their very close encounter with a Tongan giant of a different kind. Once the babble had calmed down, cheeky skiff driver Sly then brought the house down with a well timed, "OK, group two, go!" Returning to NAI'A, the dive deck was abuzz with Russian chatter as the groups exchanged details about their exciting morning. 
On the way to an afternoon dive at Palako's Patch, we saw bottlenose dolphins and found two adult humpbacks waiting for us at the dive site. Just after Amanda finished showing everyone a cute little lionfish, she turned her gaze up to see a familiar giant grey shape block out the light. Despite squealing loudly and then rattling her bell as loud as it went, unfortunately only Vladimir L saw the extremely rare sight of a whale while on scuba. The other half of the group had some pretty nice fly-bys with the pair of adults near Palako's who were later joined by a juvenile. All in all, a great first day in Ha'apai.
The following day Koroi found a wonderfully calm and acquiescent mother and calf for his skiff, just off the island of Uonukuhahaki. Being the first encounter of the trip where the whales had allowed them more than fly-bys, everyone from that skiff returned to the dive deck just beaming. While Joshua took the divers to Ladd Reef in the afternoon, Koroi attempted to repeat the performance for the other skiff, but unfortunately, mama had had enough and could not be convinced to play again. Ah well, as we always say: it's not a zoo! They must have been close though… The whale song on the dive was so loud that Danila asked Joshua where they were, thinking that they were so loud, you must be able to see them!
Day four of the charter: breezy and overcast yet again. Koroi and Amanda both took skiffs out for what turned out to be another set of skiff and whale encounters – the Tongan version of cat and mouse – before throwing in the towel and coming back for a hot lunch. This being day four, some were starting to feel a little despondent having not had much luck yet.
And then, to prove that persistence pays off, their luck changed that afternoon. After a while of driving around, Joshua's skiff found a baby frolicking on the surface by Hakau'ata before it retreated to the depths. After a few minutes, the large calf drifted to the surface and, reminiscent of Ramby from the previous two charters, immediately charged the guests! The group did a stellar job of darting out of the way of the eager baby, while managing to film on their GoPros at the same time. Repeatedly, the calf barreled towards them, veering out of the way at the last second and then slashing playfully at the snorkelers with pec and tail fins. This amazing display continued for about an hour, leaving the entire group exhilarated.
Meanwhile, for those who'd decided that this was not their lucky day for whales, Amanda & Koroi led a day dive at West Luangahu Reef, where they found both a giant and a white mouth moray. Joshua guided the first night dive that night at Uoleva under the boat where they spotted a halgerda carlsoni nudibranch, a moray, a ribescia tyroni nudi and a zebra lionfish.
Day 5 started out quite breezy, but the sun had poked its way through the clouds making it a beautiful morning. Heading out into open water for the first time, Amanda's skiff followed a playful group of about five whales and were allowed a couple of swims before playful turned in to something a little more boisterous than they were comfortable with. They then turned their attentions to a lone, playful yearling and, along with the other skiff, had some short, but lovely close encounters where it would approach and then just loll around on the surface, lying on its back pec slapping, before swimming off again.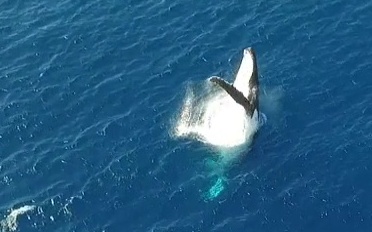 Airborne from the air - by Andrey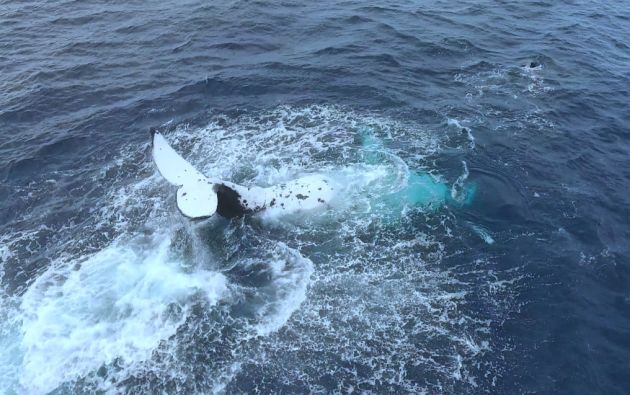 High tailing it - by Andrey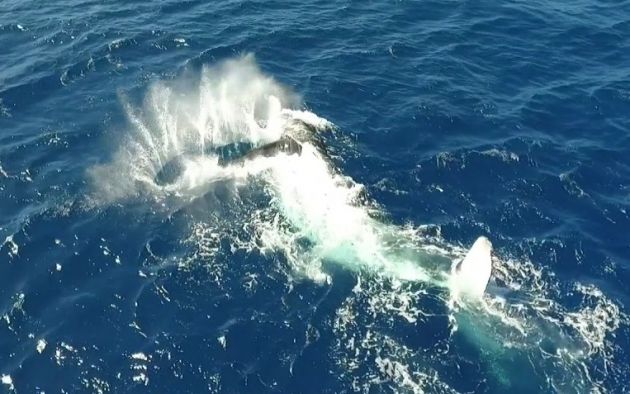 Making a splash - by Andrey
Waving goodbye - by Andrey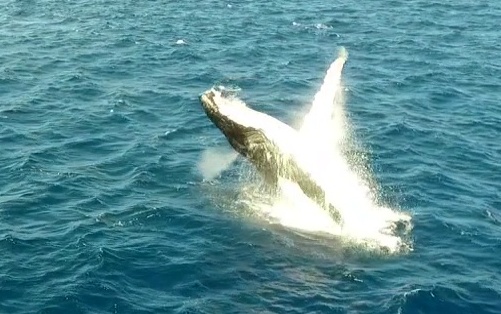 Soaring to new heights - by Andrey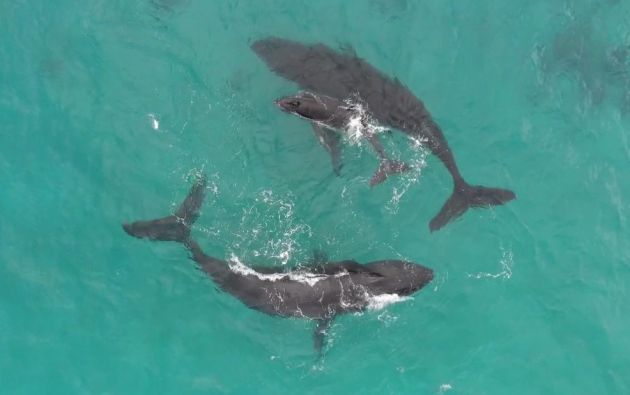 Happy family - by Andrey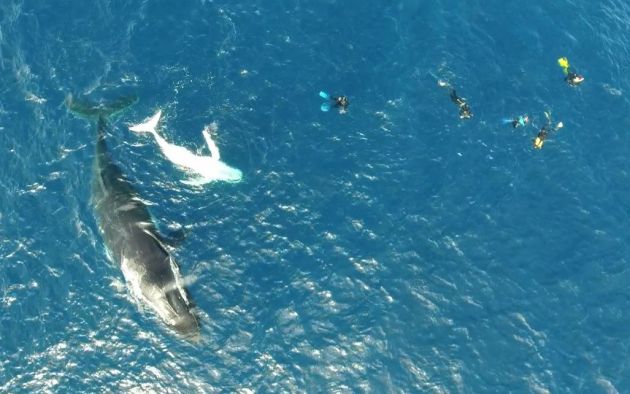 Showing off for his admirers - by Andrey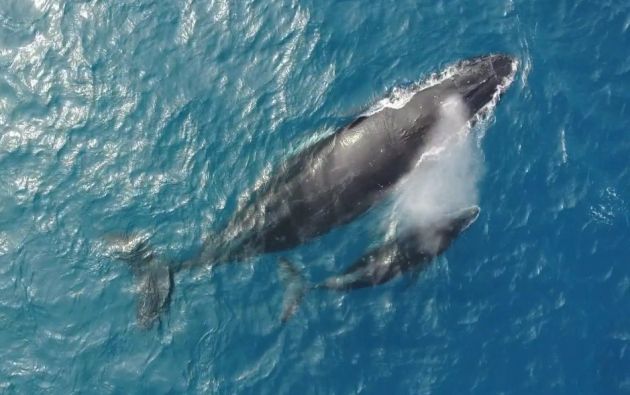 Motherly love - by Andrey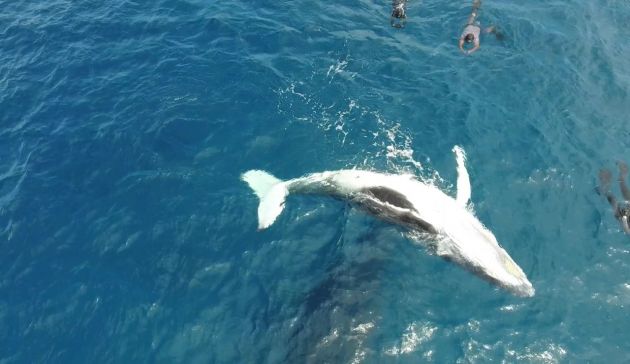 Just too cute - by Andrey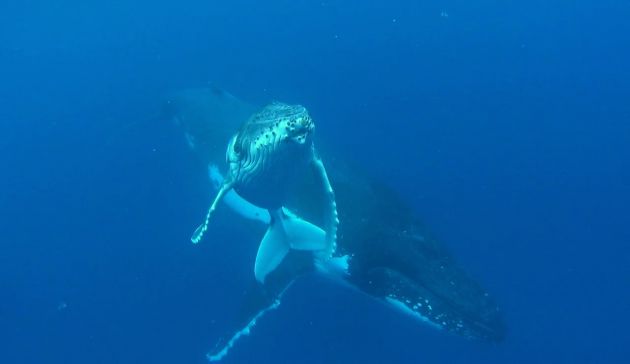 Coming for you! - by Andrey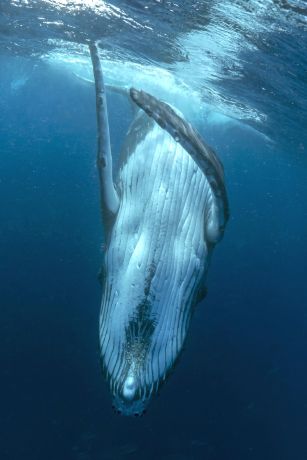 Show us your belly - by Igor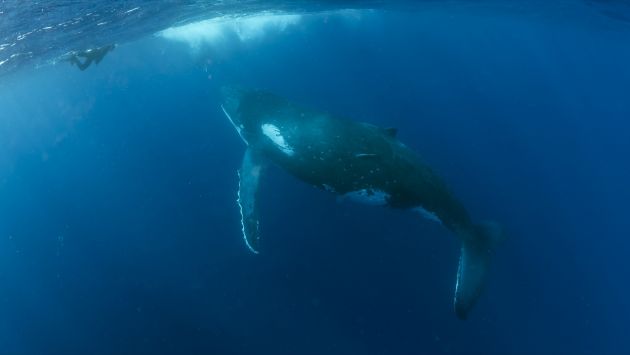 Duck's eye view - by Igor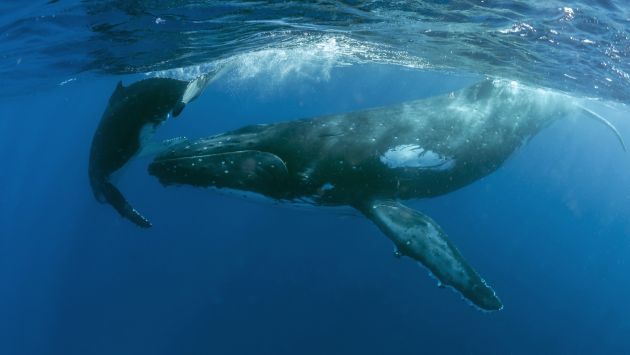 Bringing up baby - by Igor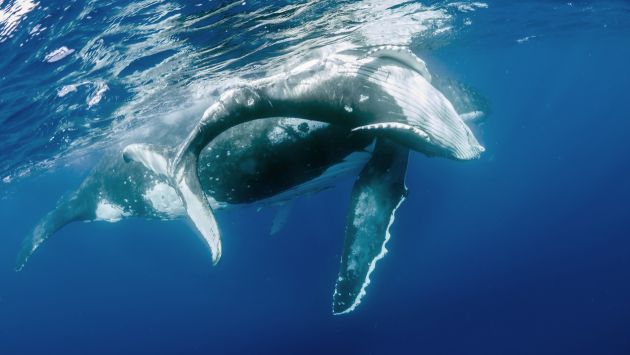 Excited by his new friends - by Igor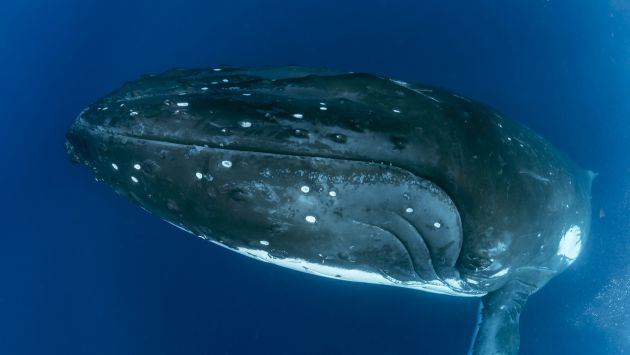 By a nose - by Igor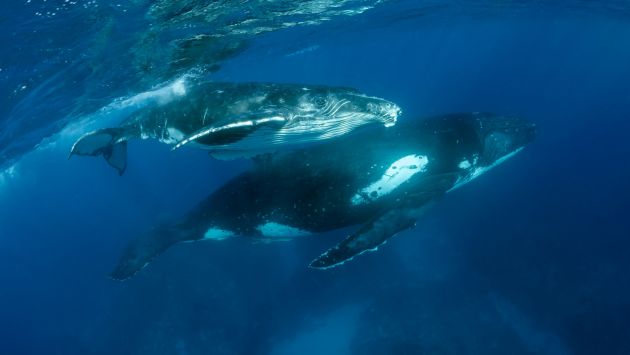 Just like mama - by Igor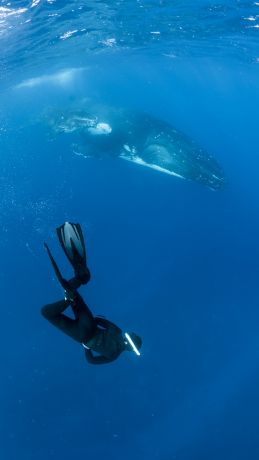 Going for a better view - by Igor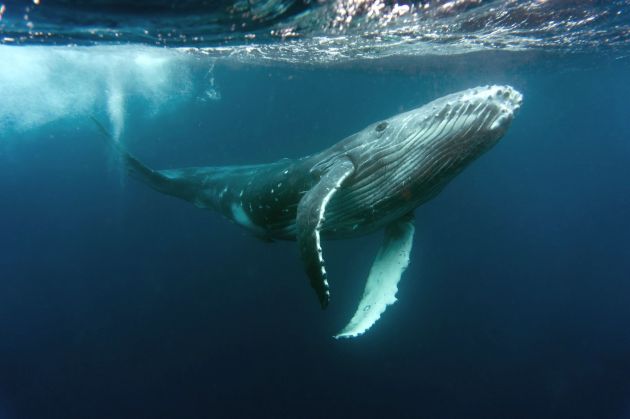 Baby joy! - by Igor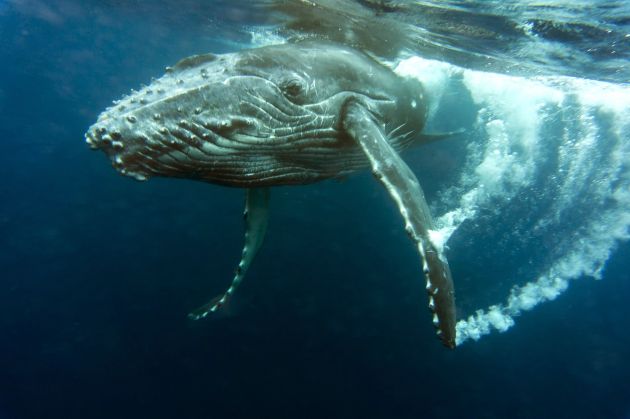 Swiping and swishing - by Igor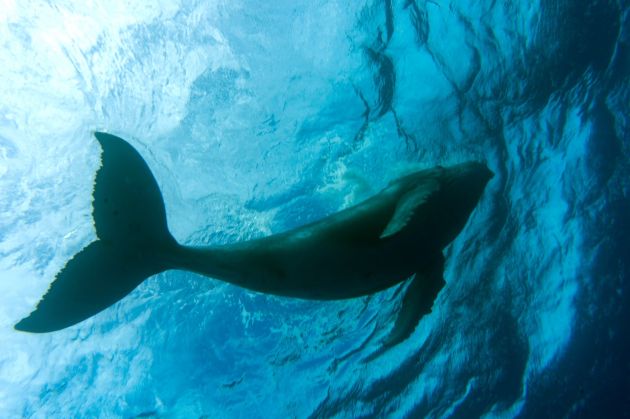 Above & below - by Igor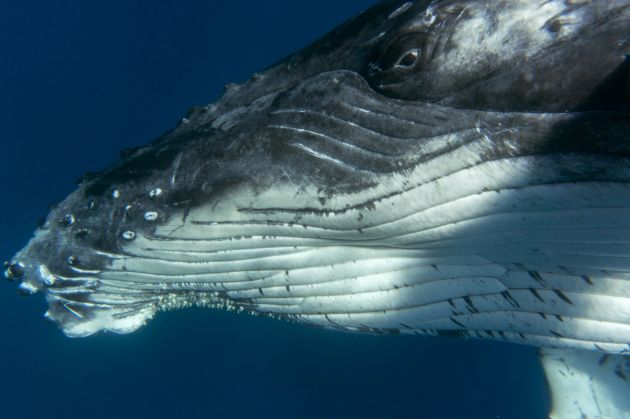 I got my eye on you - by Igor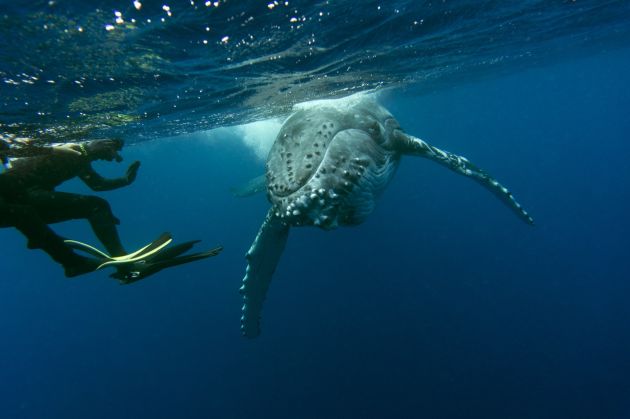 Get ready for Ramby! - by Igor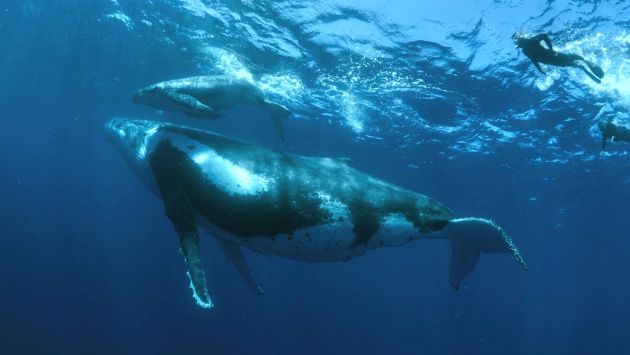 Try this on for size - by Igor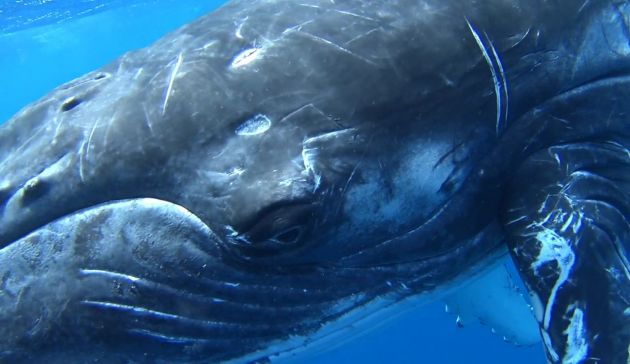 Up close & personal - by Sanzhar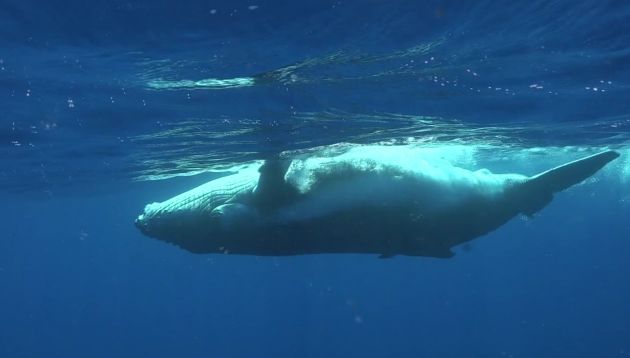 Getting a tan - by Vladimir Su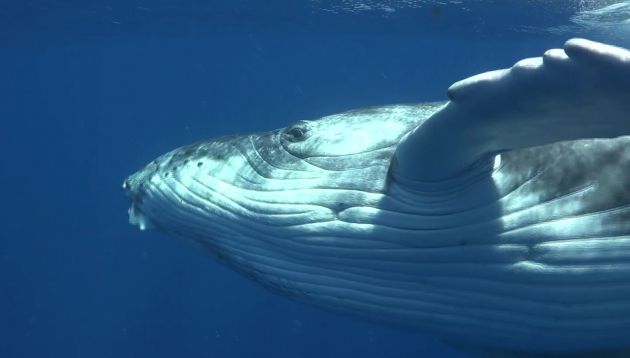 Rambunctious - by Vladimir Su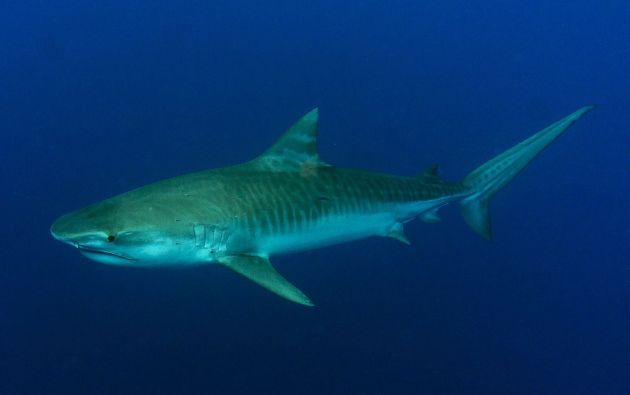 Fearsome predator - by Igor
Anchoring close to the picturesque island of Nukupule for lunch, Andrey got incredible drone video of the island and four whales. Seemingly unbothered by this little bug in the sky, a mother, calf and two escorts frolicked near the surface in clear water as Andrey steadily brought the drone camera close. Koroi led a group to swim with these whales and had many brief, but close fly-bys in great clear visibility with this wonderful foursome.
Meanwhile, Joshua led an "exploratory" dive on Stag Party. This reef is known to our boss, Rob, but since we haven't been out this way for years, was unknown to us. Seeing that the notes on the chart stated, "best dive yet, great coral, several big tuna" we were eager to check it out.  The notes turned out to be spot on and the keen divers of the trip, the Belarusians and Kazakhs, enjoyed a beautiful hard coral reef, a couple of hawksbill sea turtles, two small grey reef sharks and many huge lobsters that they were sad to leave behind.  Sorry guys, you know the rules: leave only bubbles, take only pictures…
As the wind had continued to drop throughout the day, we decided to stay put and spend the night next to beautiful Nukupule. The highlight of the day however, came later that evening as Andrey put what he'd filmed that day on the big screen. We all watched, mesmerized, as mother whale laid on her back and did many booming pec slaps with both fins, while the baby got excited, spun and tail slapped beside her and then later rode on her back as the two escorts swam lazily by beneath them. Spectacular!
Amanda led a night dive on the main fringing reef of the island where they encountered a slight current to begin with, but some nice coral on the top reef and a couple of Spanish dancers.
The beautiful sunny weather continued the next day as we had another unique experience in this charter of many firsts. With whales all around us as soon as we awoke, we dispatched both skiffs before even heaving anchor and it was so good, we stayed on anchor all day! Both skiffs had phenomenal mothers and calves that allowed them the full ninety minutes each. When Andrey came back to start filming with the drone again, Big Mo immediately took his place and went out for a play with no wetsuit in the chilly waters. Andrey got some more phenomenal footage, this time with humans in it as well! Six guests opted to go back to Stag Party for a dive where Vladimir St spotted two adult humpbacks cruising by the reef within 10m!
After out second night in Nukupule, the weather turned. Day 7 started out with dark, ominous skies, distant lightning and winds gusting to over 20 knots. Once the threatening clouds passed, two very light skiffs went out for whales close to Nukupule. Maybe it was the weather, but gone were our playful whales of the day before. Instead, Amanda's skiff followed an evasive group of three with no luck and Koroi found a very calm mother and calf, so both skiffs joined forces and were allowed some brief, sedate encounters with the pair.
Accepting our fate with the bad weather, we opted to do an early dive at Luanafi Castle and head to Felmea for our village visit. Although it remained windy, the sun came out, giving us perfect weather for a stroll through the trees and then back down the beach of Uiha Island, ending our walk with fresh coconuts for all.
Back on NAI'A, we hosted our kava party to which we had not only great attendance from our guests and Tongan friends alike, but also very enthusiastic singing from our Russian-speaking friends. Some time into the party and after a short break for more vodka, Alekandr, Vladimir L and Alexander accompanied by Andrey on the guitar, took to the stage and entertained everyone who was left with a few hearty Russian songs!
Any previous guest from this season, or anyone who's been reading this blog for the past few weeks will recognize the names Ramby and Sail Tail. We hadn't seen this pair for about a fortnight so it was with great delight that we spotted them on Day 8. It has been a good five weeks since we first met this pair and since then, Ramby has been drinking one hundred gallons of Sail Tail's milk every day and he's been growing 100lbs per day! He has also, thankfully, calmed down… but only a little.
Even having to share this pair between three groups of four, each encounter was so incredible that no one minded the wait in between. Instead of the slightly terrifying baby that we first met, Ramby had grown in to a sweet, affectionate and incredibly gentle whale. Sure, he broke the five-metre rule, but as long as we stayed put, he was ever so careful not to hurt us. Again and again he approached and swam straight for each and every one of us in turn, ducking at the last minute with millimetres to spare, as if that was always his plan.
Sail Tail herself was also a changed whale. Instead of just hanging there, advertising her wares to all and sundry, she became involved in the play. Before long, the two of them were twirling around the humans in the most exquisite ballet, with Sail Tail repeatedly reaching out with her pec fin to the outstretched hands of guests while Ramby playfully corralled them. Maybe they were just as pleased to see us as we were to see them. We can speculate all day long, but knowing that this was her last Tongan adventure, the beauty of it moved her so much that the water ended up a little saltier after Amanda got out.
After dinner, as is tradition within this merry band of travelling friends and dive buddies, Aleksandr I got up in front of everybody and sang a long, insightful song he had written about the entire expedition. I mean, we're assuming it was insightful; it was in Russian. It certainly got a huge round of applause and many toasts.
Day 9 continued to be sunny and windy, so when we found some whales up against the shelter of the reef between Uonukuhahaki and Uiha, that's where we stayed. Either this time of year means that the baby whales have grown up enough to become a lot more confident or we just happened upon Ramby's cousin. Again we alternated among three groups so that everybody had an opportunity to experience yet another exhilarating calf. Just like Sail Tail and Ramby, this mother slept at 15m while her boisterous calf bounced around between our guests, twisting, turning, flipping and reaching out delicately, as if to shake hands with them. As they neared the 90-minute mark, the whales suddenly dove and disappeared into the deep blue. 20 seconds later, a large bull shark appeared and circled us nine meters below. The Belarusians didn't need to be convinced that it was time to end our morning snorkel and enjoy a pizza lunch!
While six went diving at DyNAI'Amite that afternoon, Amanda, Igor & Krystina opted for whales instead. After cruising around for a couple of hours with nothing to show for it, they finally found a very obliging pair. The baby alerted them to their position with a series of jubilant breaches and when they reached them, both baby and mother were very playful in the water, swimming close and giving the lucky three some very up close and personal encounters.
Having had such tremendous luck these last few days, it was hard to imagine what could top it on the last day. With bright sunshine and calm seas, however, it was hard to resist one last shot. And they were not disappointed. Both skiffs had yet more incredible mother and playful calf experiences in the morning in the channel between Limu and Uonukuhahaki.
The final send off came that afternoon with the most astonishing display. Cruising around in the channel, sun blazing overhead, surrounded by the beautiful, calm, blue Pacific Ocean, four adult whales proceeded to take turns in giving us the closest breaching and pec slapping display of the season, a mere ten metres from the skiff. As they laid belly up and crashed their three-ton appendages in to the water, then launched their forty-ton bodies out of the water all around us, it created such a splash that rainbows were created. It was nothing short of a magical last afternoon in Tonga!
"Thanks for team of NAI'A ship!!! For the best time what I spent in Tonga whale watching trip.  Damir  Kazakhstan. 12 years old"
-Damir's entry in Comment Book, on behalf of entire group
Our Guests...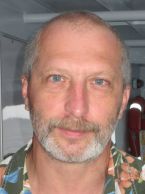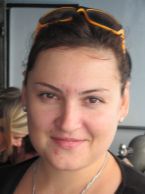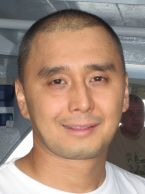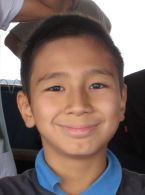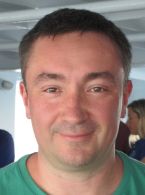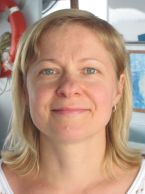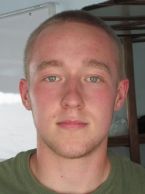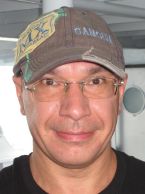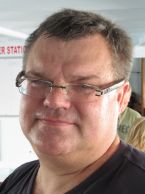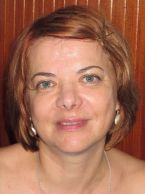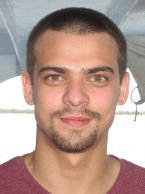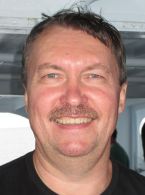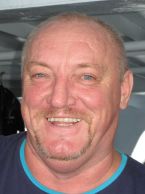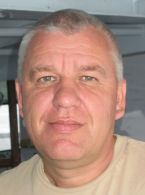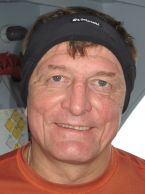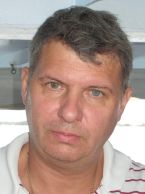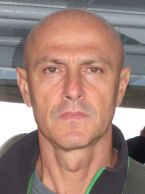 Comments
"Fiji is a hot spot of biodiversity. We're here for the rich colorful soft coral reefs as well as the unusual stuff - the strange little creatures and endemic fishes."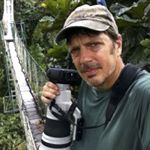 ~ Dr. Tim Laman, biologist and National Geographic Photojournalist