Monterey Bay Aquarium New Year Charter
Destination: Central Fiji
Trip Date:
Dec 30th - Jan 9th, 2011 -
Comments
Author: Rob Barrel
Welcome Back: Steve, Sarah, Heidi, Tami, Julie, Kirsten, Art, Bob, Darlene, Karl, Russ and Shawn
Congratulations: Lucy Shelley for Youngest Diver Ever!
What a great adventure: New Year on NAI'A in Fiji with my family and a great group of people!
Steve Webster and ten other return passengers joined Cat, me and our girls to welcome renowned filmmaker and conservationist Mark Shelley (Strange Days on Planet Earth, The Shape of Life) and his family aboard NAI'A to celebrate the New Year and learn about conservation film making. With so many trained fish-heads from the Monterey Bay Aquarium aboard, all with three or more NAI'A charters under their weightbelts, we couldn't help but find neat critters and rare beasties. And the three girls, aged 5, 6 and 9, bonded immediately and took to the water like fish. All three snorkeled with grownups Cat, Mark and Ann while Lucy even completed some open-water dives under Steve's supervision.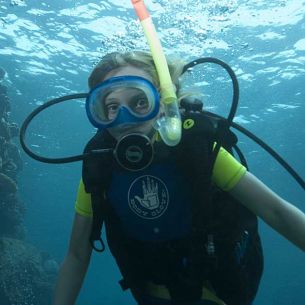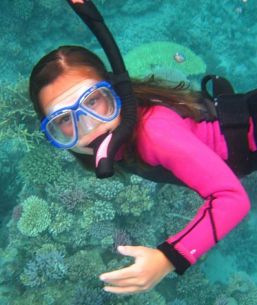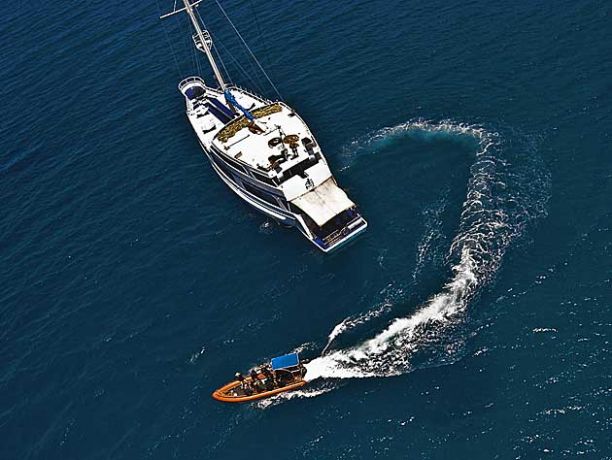 Eye in the Sky by Art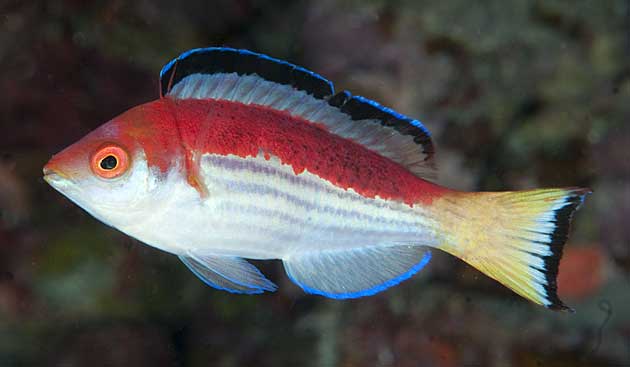 Endemic Fiji Flasher wrasse by Bob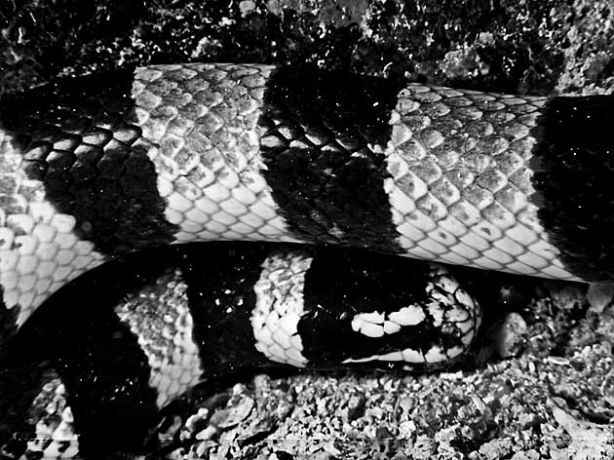 Sea Snake by Art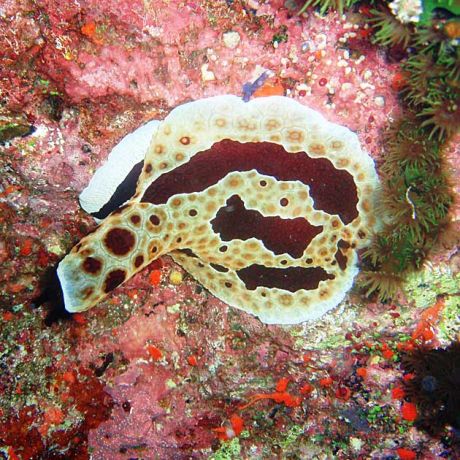 Plurobranch by Tami and Billy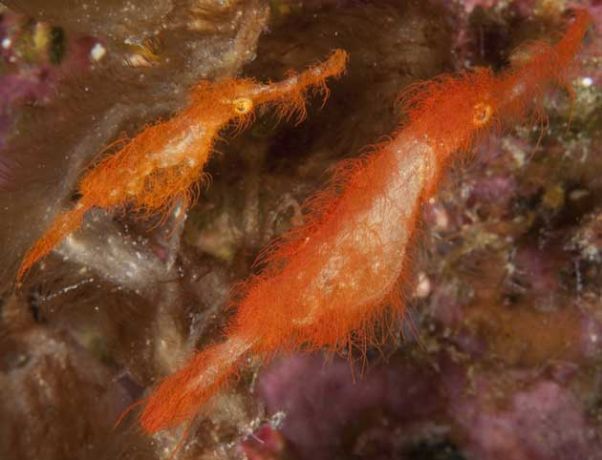 Rufous Ghost pipefish by Bob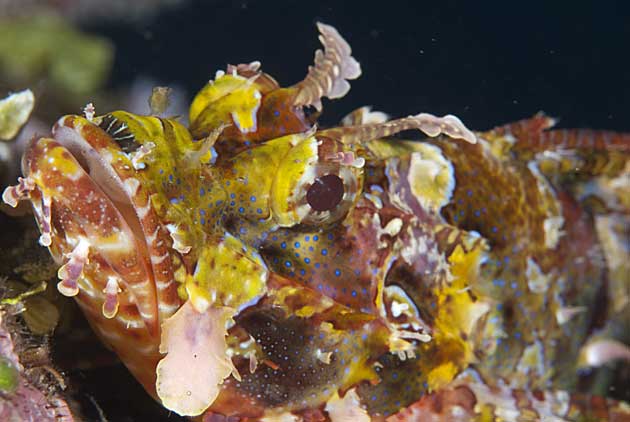 Scorpionfish by Darlene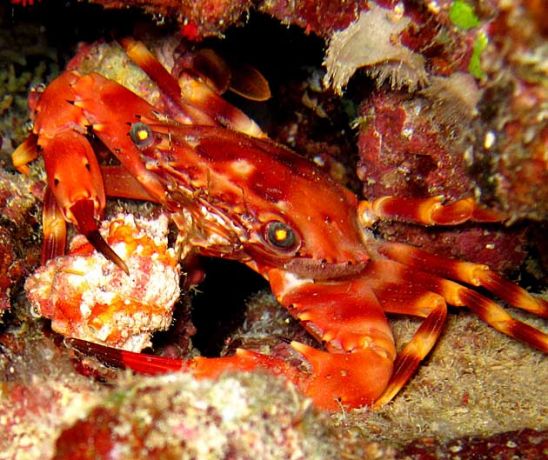 Night crab by Tami and Billy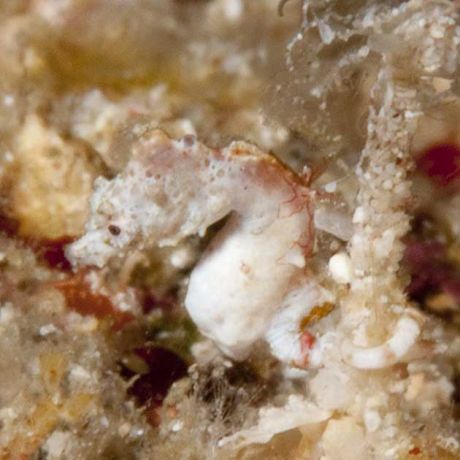 Pygmy seashorse by Bob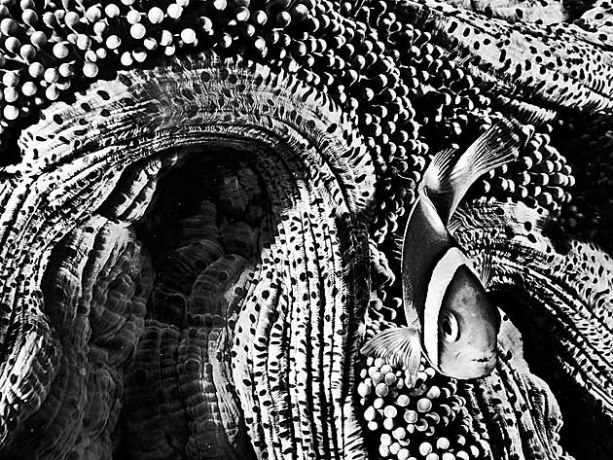 Anemone Fish by Art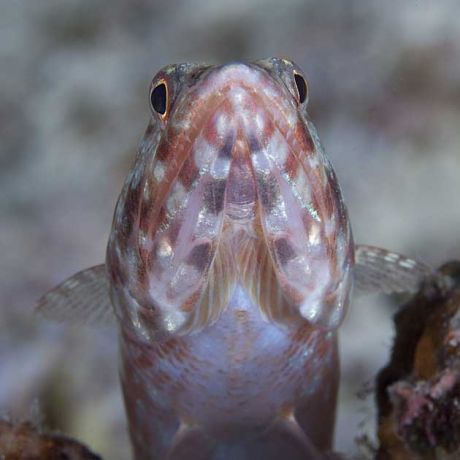 Lizardfish by Darlene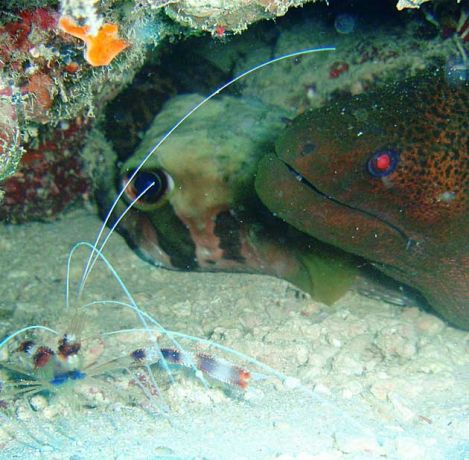 Eel and pals by Tami and Billy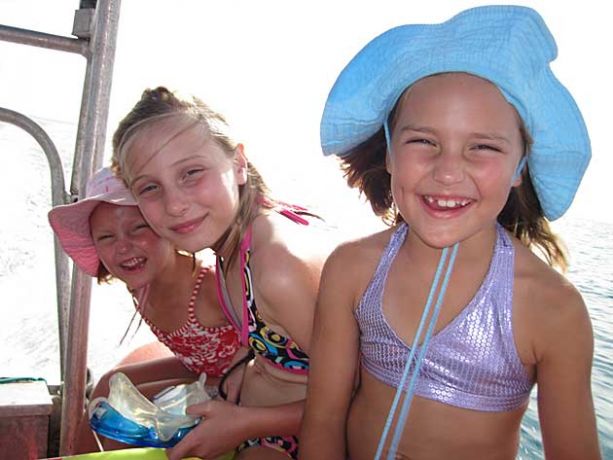 Pirates by Cat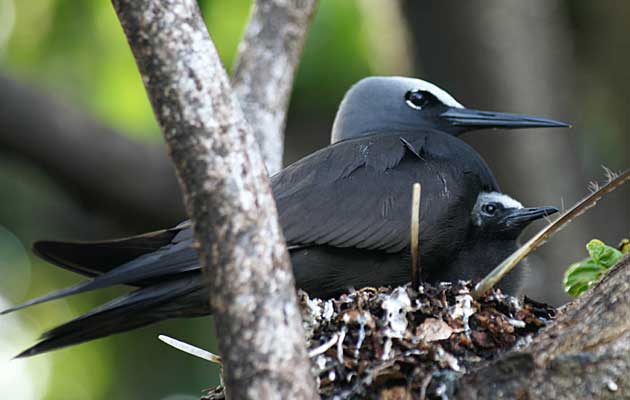 Noddy Tern by Dave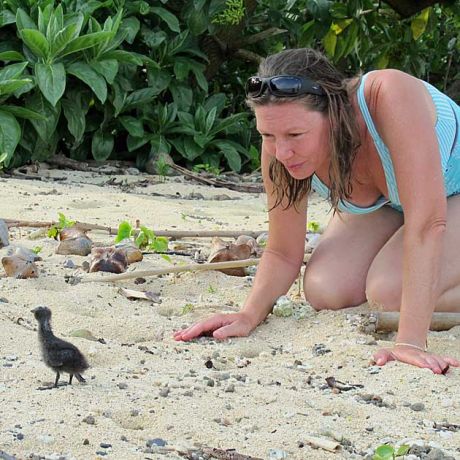 Cat with injured tern by sarah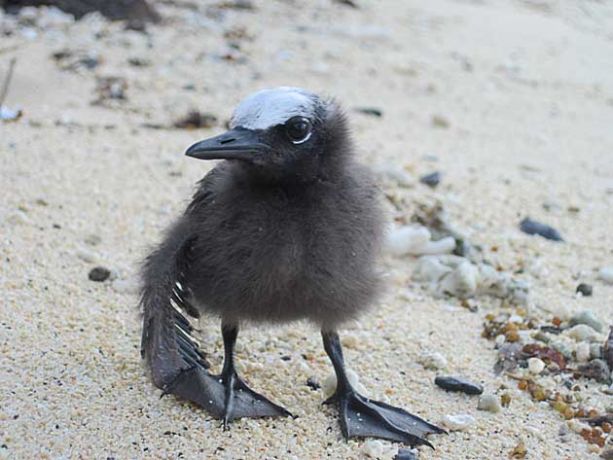 Injured Tern by Cat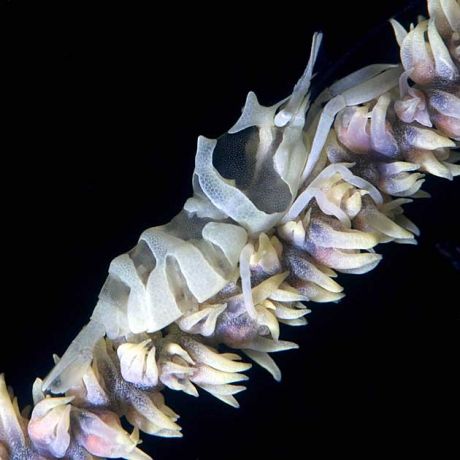 Whip coral shrimp by Dave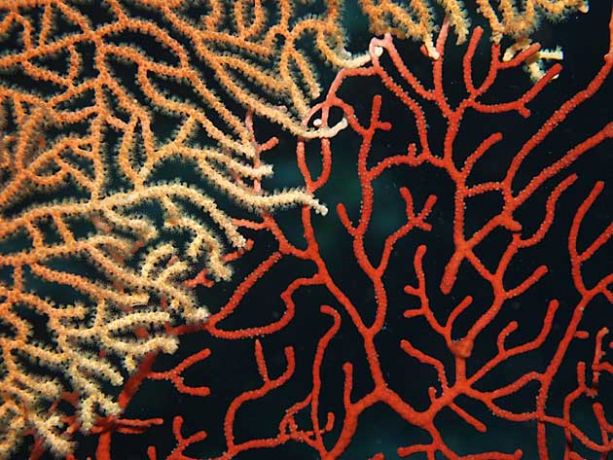 Coral battle by Julie
Gorgonian by Karl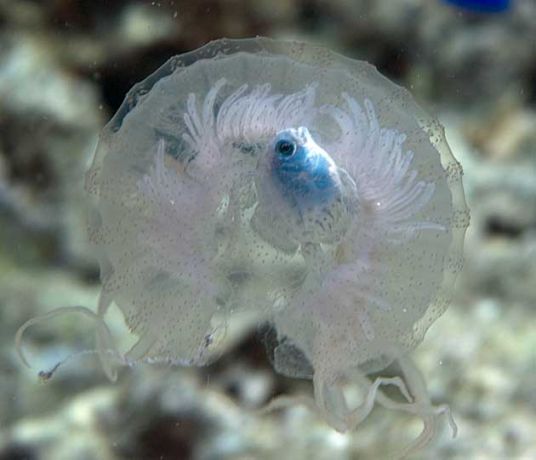 Jellyfish and friend by Dave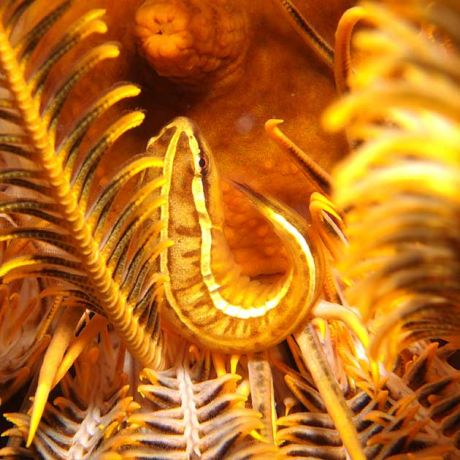 Cling fish by Julie
Nudi by Sarah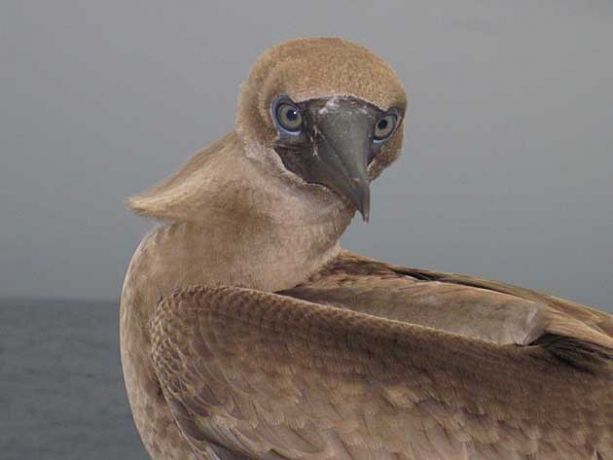 Booby by Cat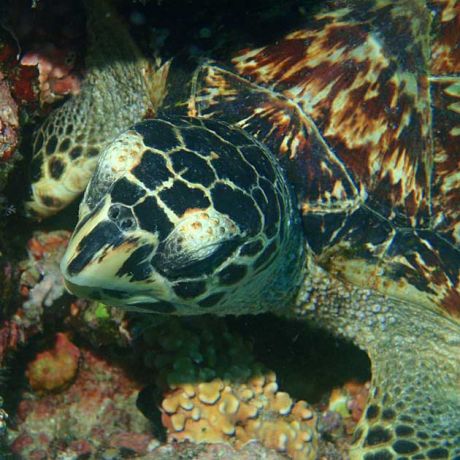 Turtle by Karl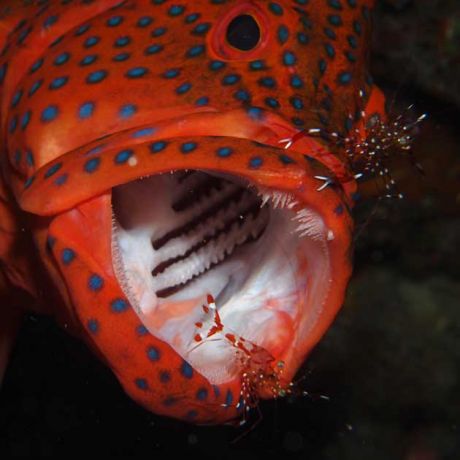 Cleaner shrimp by Julie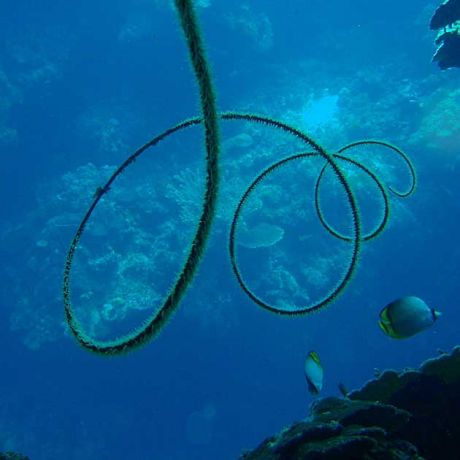 Whip coral by Karl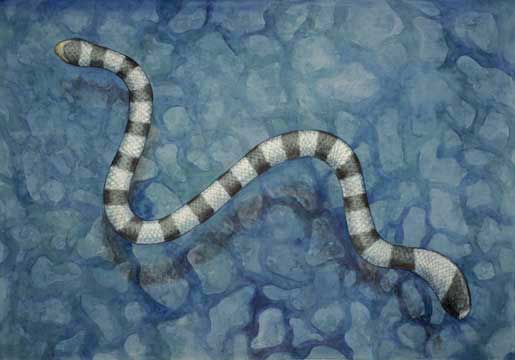 seakreit illustration by Kirsten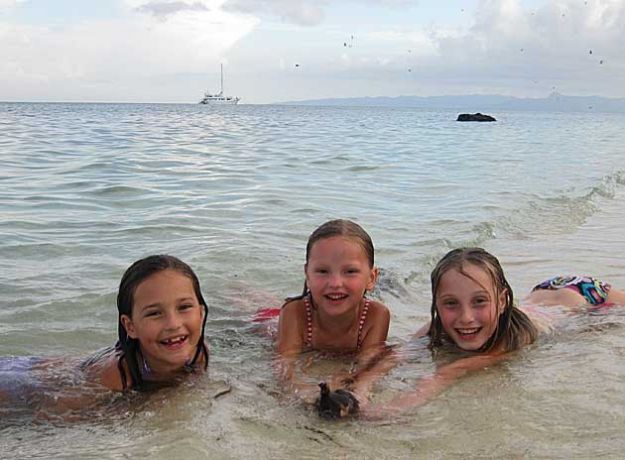 Mermaids by Cat
Mark and Lucy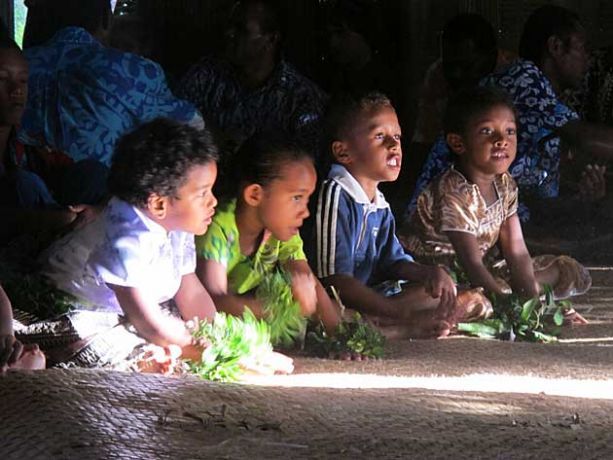 Village kids by Sarah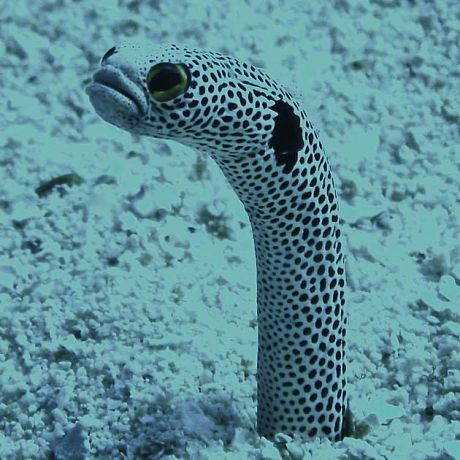 Garden eel by Steve
Meanwhile, during our rare dry moments, Steve taught us all there is to know about various non-fish with radial symmetry while we gave him our strictest attention. (note the bubble wand in Malia's hand!)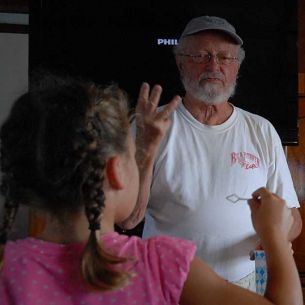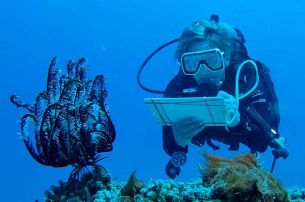 Kirsten put pencil to paper to sketch and paint her dive discoveries, while Mark regaled us with screenings from his films. Heidi, mentally exhausted from naming every fish in the sea, relaxed by cribbing the cadence of Robert Frost's Stopping By Woods on a Snowy Evening: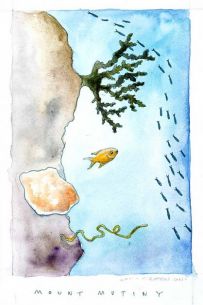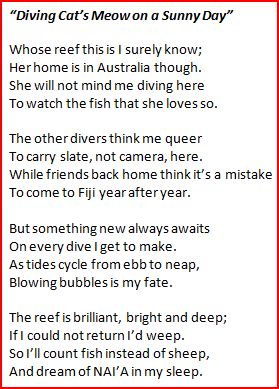 Mainly, though, we tried to act serious and pretend we weren't having so much fun.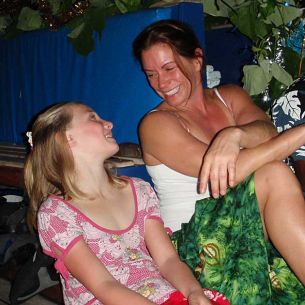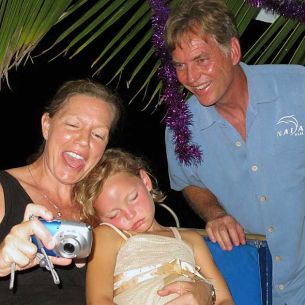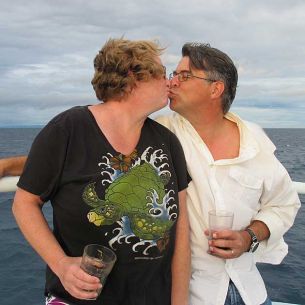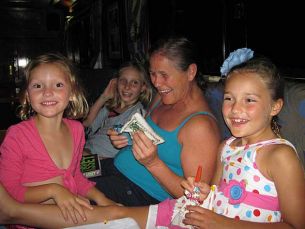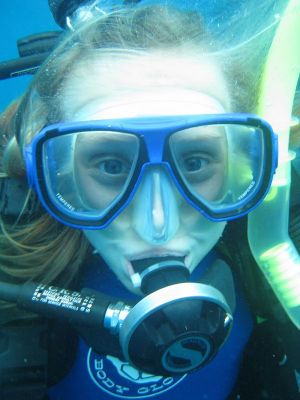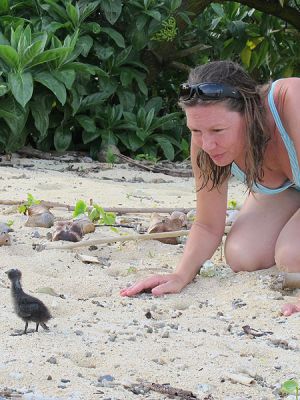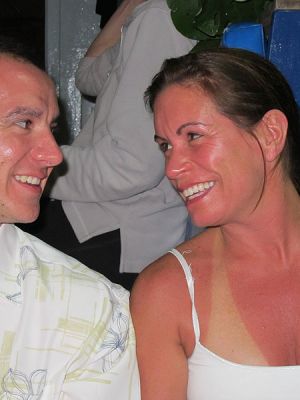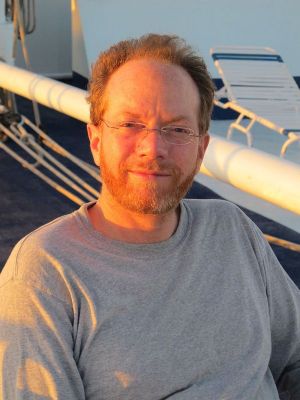 Comments
"We've been on other liveaboards – this is by far the best. Crew, food, sites – everything fantastic!!! Amanda – thanks for saving my ears & Joshua – thanks for saving Steve! The boat layout is top notch & the rooms are great. Thanks so much for an excellent trip."