My Kind of Town
Destination: Fiji
Trip Date:
Oct 19th - Oct 29th, 2013 -
Comments
Author: Joshua
Welcome Back: Eric P and Tom
Congratulations: Mark T on celebrating his 60th underwater; Carol on the birth of 2 new grandchildren!
During this 10-day charter, we were graced with a group of 10 from Chicago! (the city not the musical).  Added to this was a boisterous and hearty group of folks from Hawai'i. Joshua felt right at home among the Chicagoans, delighted to finally be around people who also don't have an accent. The beginning of the charter saw a hiccup in the delay of delivery of baggage of the Chicago group's leader, Bruce. Fortunately he had a good sense of humor about it. When asked if anybody had any issues with their cabins, Bruce responded, "yeah, room 8 has nothing in the drawers."
Close to the north side of Viti Levu, the Grottos and the Pinnacles featured huge submerged pinnacles which begin at nearly 100' deep and stretch to within a few feet of the surface. Sheltered close to the big island, we celebrated Mark T's 60th birthday. Most of the group made the dives despite driving wind and rain. After all, these guys dive icy Lake Superior half the year. What's a little tropical depression?
Our next stop was at Vanu-i-Ra where we dived Maytag and Mellow Yellow. Raging current brought in hungry predators like grey reef sharks and giant trevally and the vibrant yellow soft corals swelled to pick up plankton. We watched as a Spanish mackerel turned and rocketed with lightening speed towards a small cluster of fusiliers near the surface.
It was around this time that Carol developed a "passionate interest" in butts. That morning's environmental presentation had been on night diving, which included a segment on sea cucumbers. Some species provide a home to a variety of creatures such as pearlfish and tiny crabs in their anuses, which also house their gills. From then on, Carol began shining her light into every cuke butt she came across like an obsessed underwater proctologist.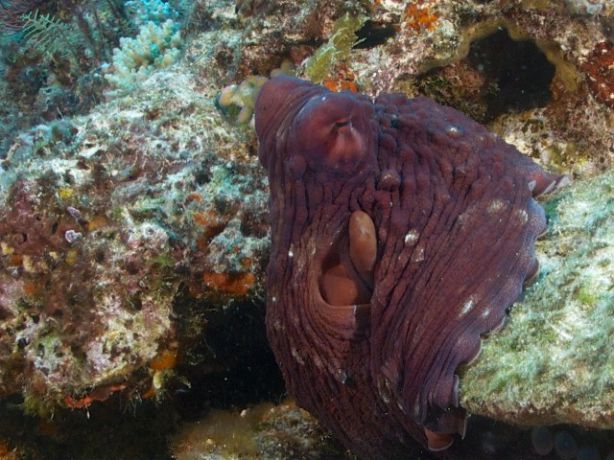 Ducking out. by Bruce
Lazy porcupinefish. Right place, anytime. by Bruce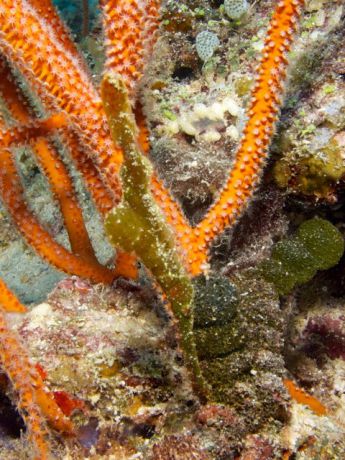 You're taking a picture of the whip coral behind me, right? by Bruce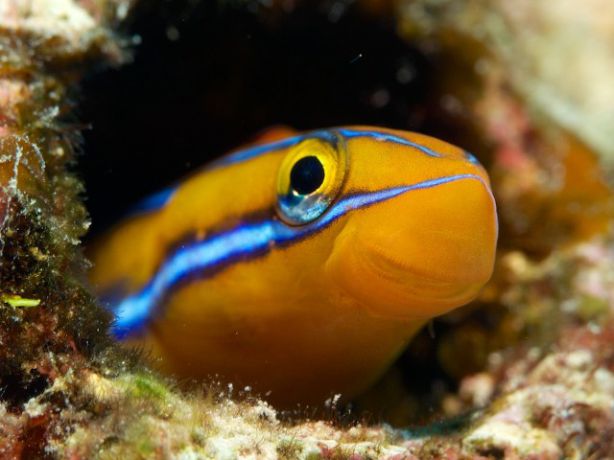 Come a liiittle closer. by Bruce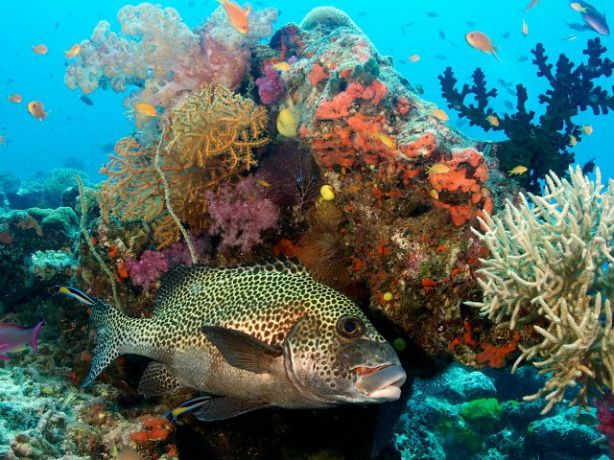 Hurry up and take the photo. I can't suck in my gut much longer! by Bruce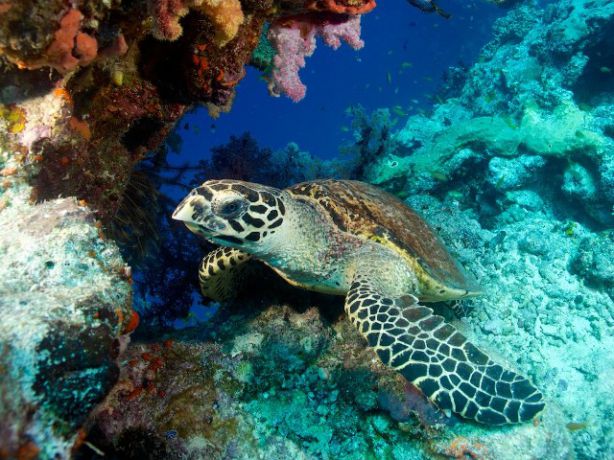 Nothin beats soft coral for breakfast. by Bruce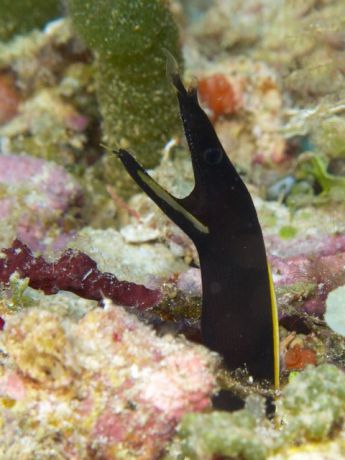 Say "aaaahhhh". by Bruce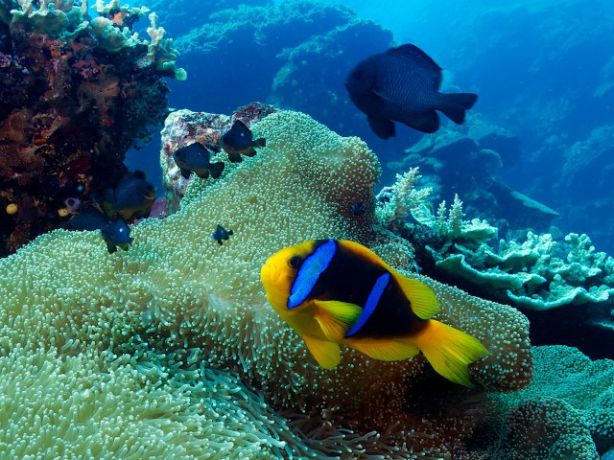 Hey, find your own anemone! by Bruce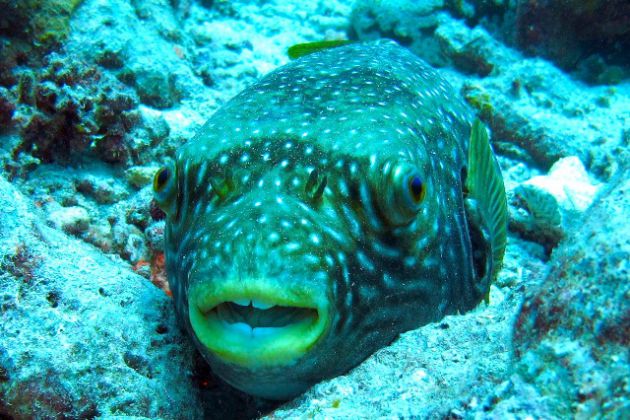 Anybody know a good dentist? by Eric A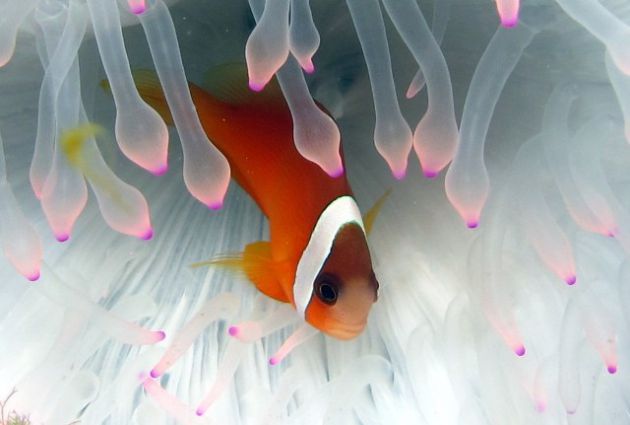 Hey, where's all the pigment gone? by Eric A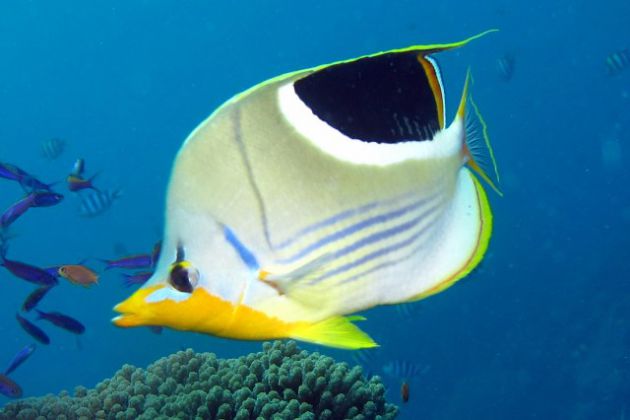 It's a lonely saddled butterflyfish world. by Eric A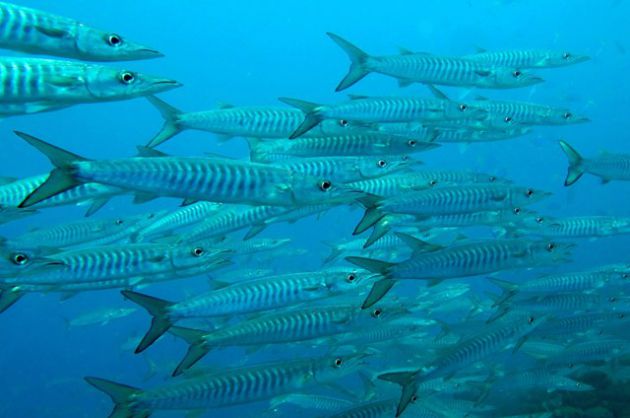 Chevron barracuda heading to the office. by Eric A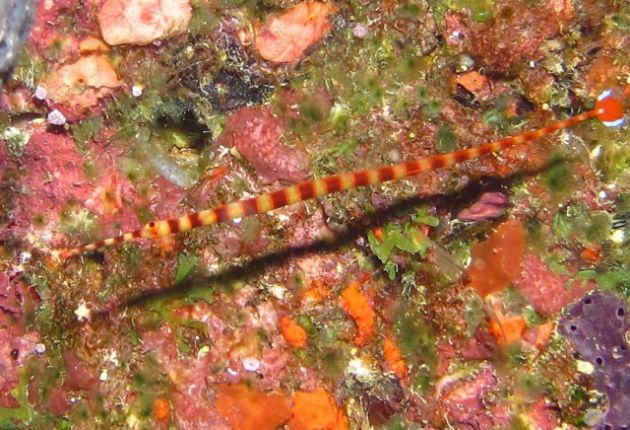 The elusive Nai'a pipefish? by Eric A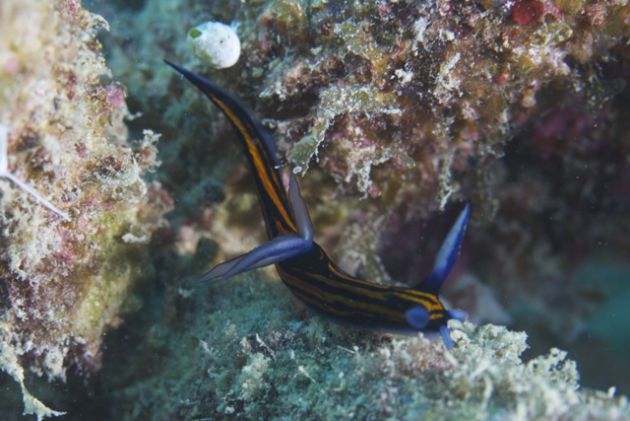 Wicked colors. by Harry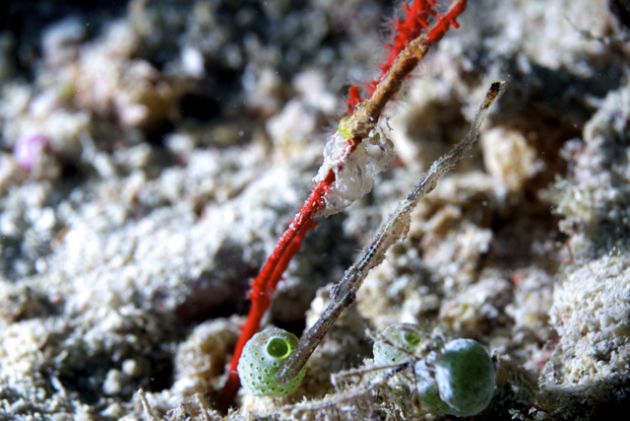 Hurry. Don't move! by Harry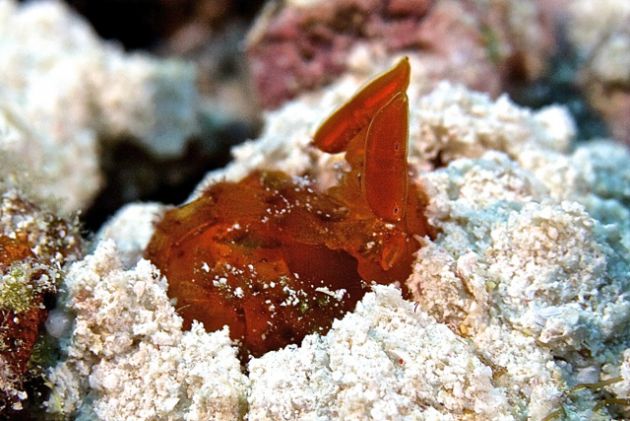 You lookin at me? by Harry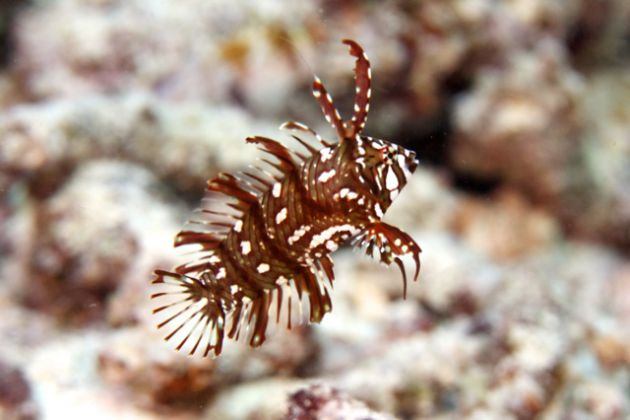 I'm just a tattered leaf, really. by Harry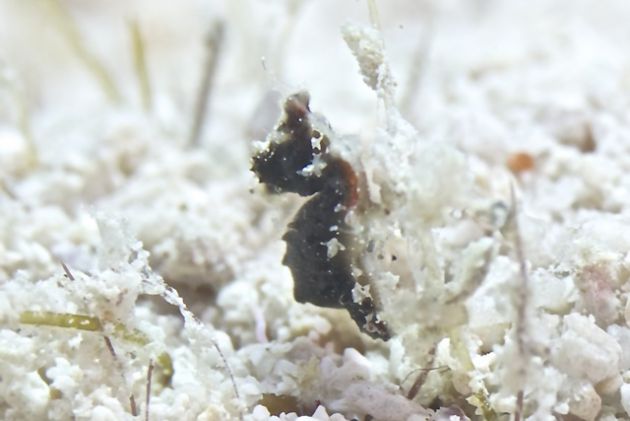 How did you ever find me? by Harry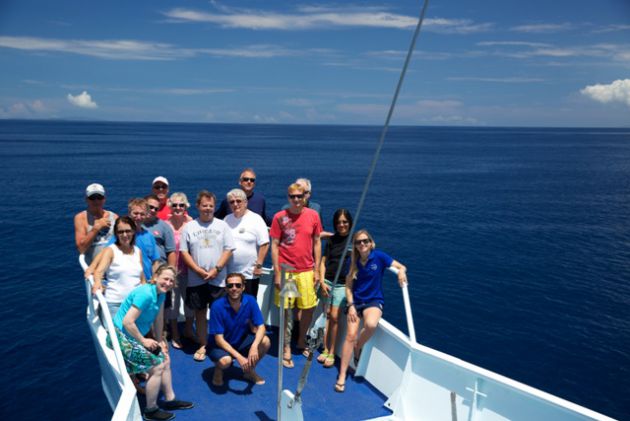 The gang's all here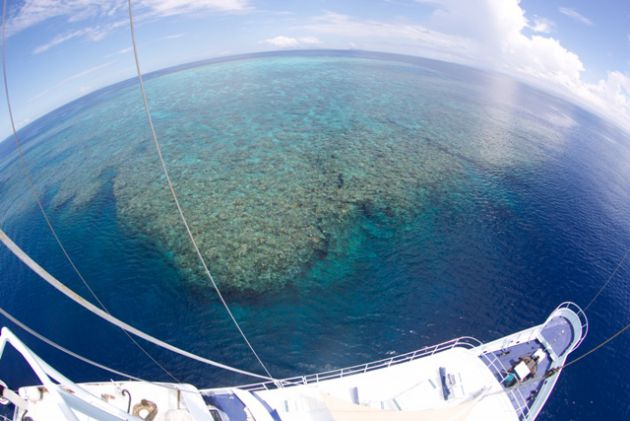 Top of the world! E-6 from the crow's nest. by Joshua
Throughout the day, winds died down, making the post-dive trip to the cabin and the overnight trip to Gau Island much more agreeable. The sharks at Nigali Passage showed up right on time, or rather, we did. Along with the anticipated hoards of grey reef sharks, red snappers and Heller's barracuda, these dives saw an unexpected number of white tips, chevron barracuda and a school of horse eye jacks.
The sun struggled to break through the clouds and it was actually kinda warm. Guests were delighted with great schools of small fish, as well as barracudas, snappers and mackerels in pursuit. Alas, only one manta was spotted, but the lovely reef conditions more than made up for the lack of megafauna. From Wakaya, we made our way to the island of Makogai, where, besides having our kava party and village visit, we also squeezed in some pretty sweet diving. Rick's Rocks and Ron's delight were swarming with anthias, beautiful hard coral, leaf fish, robust ghost pipefish and giant sea fans.
On day 8 we awakened to a brief flash of orange and black through the salon as Barb, in a black swimsuit with orange sunhat in hand raced up to the sundeck. After more than a week of wait, the clouds had drifted away and a blazing sun gave the Chicagoans proof that they had been to the tropics!
A swift current at Kansas, in the Namena Marine Reserve, brought us a great show of grey reef sharks, brass-lined barracuda, horse-eye jacks, pygmy seahorses and leaf scorpionfish. That morning, Carol's grandchild count went up by 2 as her daughter gave birth to healthy twin girls. That same night, her beau, Eric, photographed the rare and elusive Nai'a pipefish at Mushrooms. Encouraged by this news and the promise of even more discoveries, even the Hawai'ians were persuaded to postpone happy hour and do the next dusk dive at Tetons!
The great weather continued and the wind disappeared, leaving the sea eerily calm for our final dives at E-6 and Mount Mutiny where we were greeted by vibrant soft coral gardens, schooling barracudas and mating octopi. It was a great send off for a group of guests that earned it, diving all day, rain or shine. We look forward to Bruce's return, along with Eric A and Carol, in August for a Tonga whale charter.
Bula, Bula (sung to the tune of "Woolly Bully")
A song by Eric A
Take a trip to Fiji
You will love it if you do
The people there are friendly
They say hello to you
CHORUS:
Bula, Bula!
Bula, Bula!
Bula, Bula!
Bula, Bula!
Bula, Bula!
Jonathan's the captain
Keni's the first mate
Big Mo's a divemaster
Mita's meals are great
CHORUS
We all went to Kansas
Where the breeze blew us away
We saw the Nai'a pipefish (maybe)
That's all we'll say
CHORUS
We all say vinaka
To the NAI'A and her crew
When you visit Fiji
No other ship will do
CHORUS
The crew, along with my fellow divers, made my first liveaboard experience a great one. My most memorable birthday ever, as well. Fun, friendly people, great diving and some wonderful tropical weather all contributed to an amazing experience
Thanks to all!! -Mark T
Our Guests...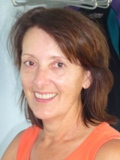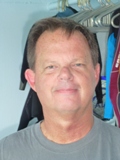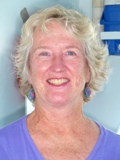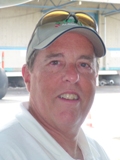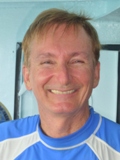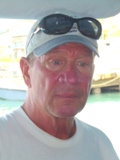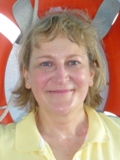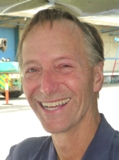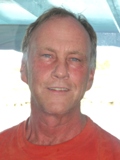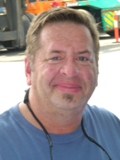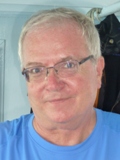 Comments
"I'm sure that it's very difficult for the Nai'a establishment to solve this thorny situation. But, be assured that we, your Nai'a family in a small way, are sympathetic. We realize that the reason we love your trips is that you spend what it takes for a quality voyage. That's why we come back. And that's why we plonk down $10K to sail with you. We know it's worth it."