Natta's Nuttas
Destination: Fiji Bligh Waters
Trip Date:
Nov 12th - Nov 19th, 2016 -
Comments
Author: Vanessa & Chad
Welcome Back: Natta & Anuvat, Daranit, Suttida and Lek
Congratulations: Joe celebrating a birthday with us!!
This week saw a break from the norm in the usual NAI'A guest demographic as we welcomed aboard a full charter from Thailand! As we typically have mainly American and European divers it made for a very welcome change. The group was led by Natta who in fact had been on the NAI'A before with some of the same friends exactly ten years ago: welcome back to you all!! As we got to know the group we realized we had a lot of very fun and very excitable individuals on our hands – the week was constant screaming and laughter all day long with this lot – and so we affectionately named them Natta's Nutta's!
We had a slight technical glitch on boarding day – the AC in all our cabins decided to play dead very convincingly – and so the group hung out in Nadi and went on an afternoon tour instead as we quickly got everything fixed and ready to go. It meant that when they joined us first thing the next morning we dived straight in! Literally. 2 awesome day dives at Nukurauvula and Labyrinth, followed by a night dive after dinner. Joe and Su enjoyed a huge Blue Dragon nudibranch on the first dive, while Lek was lucky enough to see a white tip reef shark cruising by. She told us within minutes of meeting that she wanted hammerheads but, come on, it's a good start right?! While everyone went on their second dive with Big Mo and Chad, Vanessa worked with Nuthapart and Darunee back on the boat: prepping them for their first ever dive!! After talking through what happens to your body underwater and a few of safety measures to be aware of, they popped off the back of the boat and practiced a few skills. Both girls were so brave!! Over dinner the Fijian crew welcomed our Thai guests with amazing songs: several of the guests jumped to their feet and joined in dancing, following Suli's lead....Suli, you sure know how to shake those hips!! We also celebrated Joe's birthday: with a song and cake, and also beautiful key chain gifts for everyone made by Natta. Lovely souvenirs, thank you! We then headed out for our night dive: Nuek with his amazing '40+ years of diving eyes' found 2 ghost pipefish while Vanessa showed Kamthorn a little Flounder and the second shark of the day. It's was a raucous welcome back to the boat as everyone sang happy birthday to Joe from the top deck as the skiff pulled in! For sure, one he'll remember....
To try and make up for the late start to the trip, we planned the next dive for 7am the next day, having arrived in Wakaya by 6am. But as only half the group made it out of bed in time we soon realized these guys would prefer a slower schedule: with lots of time for relaxing, having fun and singing/dancing/laughing between dives! Those who did drag themselves up in time were rewarded with manta rays! Vanessa, Daranit and Suttida were treated at literally the last minute: 59 minutes in to the dive as they were coming up to do their safety stop over Vatu Vai pinnacle a huge, graceful manta came cruising right overhead. Just stunning! On returning from the first dive, Vanessa then headed out with Nuthapart for her first ever dive in the ocean: she had totally aced the skills the day before and was raring to go. She was an absolute natural down there: Vanessa couldn't believe how quickly she took to it and had great fun showing her Nemo, Dory and a White Tip Reef Shark! Well done girl, we're really proud of you! We continued to dive the wall at Wakaya for the rest of the day and saw lots of cool critters: juvenile ribbon eel, leaf scorpion fish and a thin ghost pipefish. But waaaaaaaaaaaay more importantly, to these guys anyway......HAMMERHEADS!! So happy you guys got what you came for. What a day: mantas AND hammerheads. That evening, our guests shared their beautiful celebration of Loi Krathong with us. Loi Krathong is a Thai festival originating from an ancient ritual paying respect to the water gods. Following tradition, we had spent half the afternoon making little bowls filled with flowers, incense and candles. After dinner we then gathered on the stern platform and sent our offerings into the ocean with a wish. They looked so beautiful, full of color, bobbing along in the waves. But don't worry: we then had a hilarious time whizzing around in the skiffs collecting them all back in so as not to pollute Momma Ocean!
The next day brought us to Gau, which we just knew these guys were going to love: you want big stuff, don't you worry we'll give you big stuff! We did a couple of 'warm up' dives on Anthias Avenue and Jim's Alley which were super calm and pretty. But the 'main event' was Nigali Passage with it's crazy concentration of sharks, barracudas, jacks and snappers! These guys didn't know where to look as we sat in the bleachers and took it all in: the action was kicking off in every direction. Some of the group were even lucky enough to see a school of devil rays flying past! We ended the day with a fun-filled visit to Somosomo village: I don't think the villagers had ever met quite such a fun-loving group as this lot! Everyone joined in the dancing with much enthusiasm and hilarity. And our Thai guests had brought so many really thoughtful donations for Somosomo: it's really kind of you all, thank you so much!
We woke up the next morning in the beautiful Namena Marine Park ready for some more beautiful dives. First up, Schoolhouse: what a way to start the day! We knew it was going to be a good dive when, within minutes of descending, we bumped into a group of, you guessed it.....HAMMERHEADS!! It was so great that all the group saw them and shared this awesome moment. That box on the diving 'must see list' is well and truly ticked. We spent the next two dives on Two Thumbs Up and Mushrooms, enjoying some of the smaller stuff after the big guys had been stealing all our attention for the last couple of days. On 2 Thumbs, the group found 2 Robust Ghost Pipefish, 2 Gloomy Tambja Nudis and 4 Pipefish: quite the macro collection!! Then on Mushrooms, most the group went walkabout, leaving Tony and Julnudda to have a private one-on-one dive with Big Mo and Vanessa! A few highlights included a Lined Nembrotha nudi, a Brown Banded Pipefish and a stunning black and purple flatworm. Back from the dive, the group enjoyed shopping for souvenirs at our NAI'A boutique and then playing some rowdy poker before dinner! After dinner, half the gang headed out for a night dive on Kansas with Big Mo: and came back super excited to have seen not one but two pygmy seahorses!
The following day, we dived the day away at Vuya: enjoying great dives at Cat's Meow, Humann Nature and UndeNAI'Able Pinnacle. It was pygmy time again at Cat's: as Big Mo showed the group around the pinnacle, Vanessa stared at the black coral and found the two little guys, showing the divers one or two at a time. Anuvat and Natta worked hard to get some photos and video: fingers crossed they turn out well, not an easy subject! Meanwhile, Neuk and Nice loved seeing ANOTHER ghost pipefish (apparently it's the season!) rummaging around in the rubble. On Humman Nature the current was pushing pretty hard so we found shelter and started looking for cool stuff around the wall and the surrounding rocks. Pretty early on everyone got to enjoy a cute Hawksbill turtle: Daranit was in for a special treat as it passed just centimetres over her head! Suttida also got up close and personal: this time with a group of Blackfin Barracuda passing right by. The smaller guys got some attention too: a cute little Morrison's Dragonet caught the eye of Joe and Su, a fast-moving Blue Dragon made for a tricky photography subject and a little scorpion fish resting right in the reef tested everyone's eyes. The day ended with a great Kava Party: the kava was flowing hard and fast (thanks Joke!) and the songs got louder and louder. Suli had the girls up dancing again and Nice had some serious rhythm on the bongos!
Our last day of diving was spent in Vatu I Ra. We kick-started the day with an adrenaline pumping drift dive at Coral Corner. The current was moving nicely and as such the predators – sharks, tuna and barracuda – were plentiful and the soft corals were plumped up and just stunning. It was a challenging dive but well worth it for the sheer beauty. Tony, Lek, Sasitorn and Wanchai stuck with Vanessa and enjoyed two baby white tips swimming around and around. Those with Chad also had a group of barracuda pass overhead and Chompoo had a fun time watching a swimming flatworm trying to find a place to settle on the reef. The second of the dive was much calmer on Mellow Yellow giving everyone a chance to recover! For the last dive of the trip everyone decided to face the strong currents again and tackle Maytag. Again, a challenging dive, but so worth it! Vanessa showed her group the weird and wonderful Twinspot Lionfish as well as a NAI'A Pipefish and Big Mo's guys enjoyed a leaf scorpion fish and a pygmy scorpion fish side by side. Towards the end of the dive the whole gang joined forces on top of the pinnacle, facing into the current and enjoying an amazing show of fusiliers and anthias. What a colorful way to end the day and the trip! To our Natta's Nutta's, thanks for joining us aboard NAI'A and thank you so much for sharing your Thai traditions, especially Loi Krathong, with us.
Our Guests...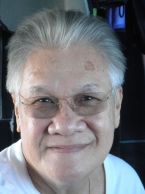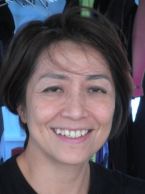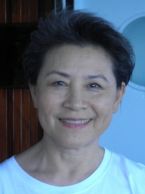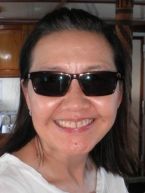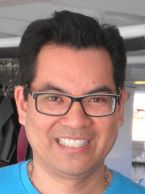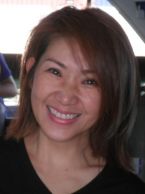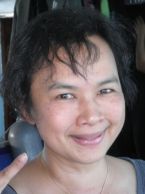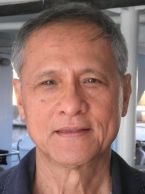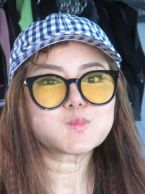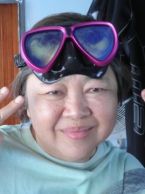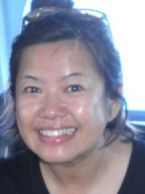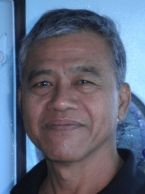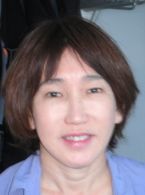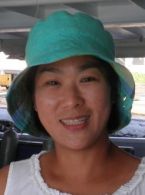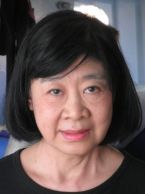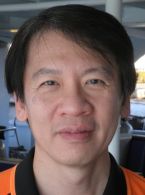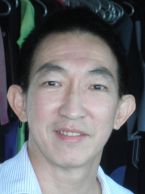 Comments
"NAI'A made a believer out of me! Fiji has been grossly underrated by both divers and scientists. Incredible fishes here and definitely worthy of protection."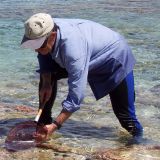 ~ Dr. Gerry Allen, Ichthyologist & Author, Conservation International