The Nautical Nine
Destination: Fiji's Bligh Waters
Trip Date:
Apr 29th - May 6th, 2017 -
Comments
Author: Vanessa & Chad
Welcome Back: Stuart & Helen!
Congratulations: Congrats to Stu, Brett, Jack and Chrys on completing your Nitrox course and to Charlie on 50 years of diving!!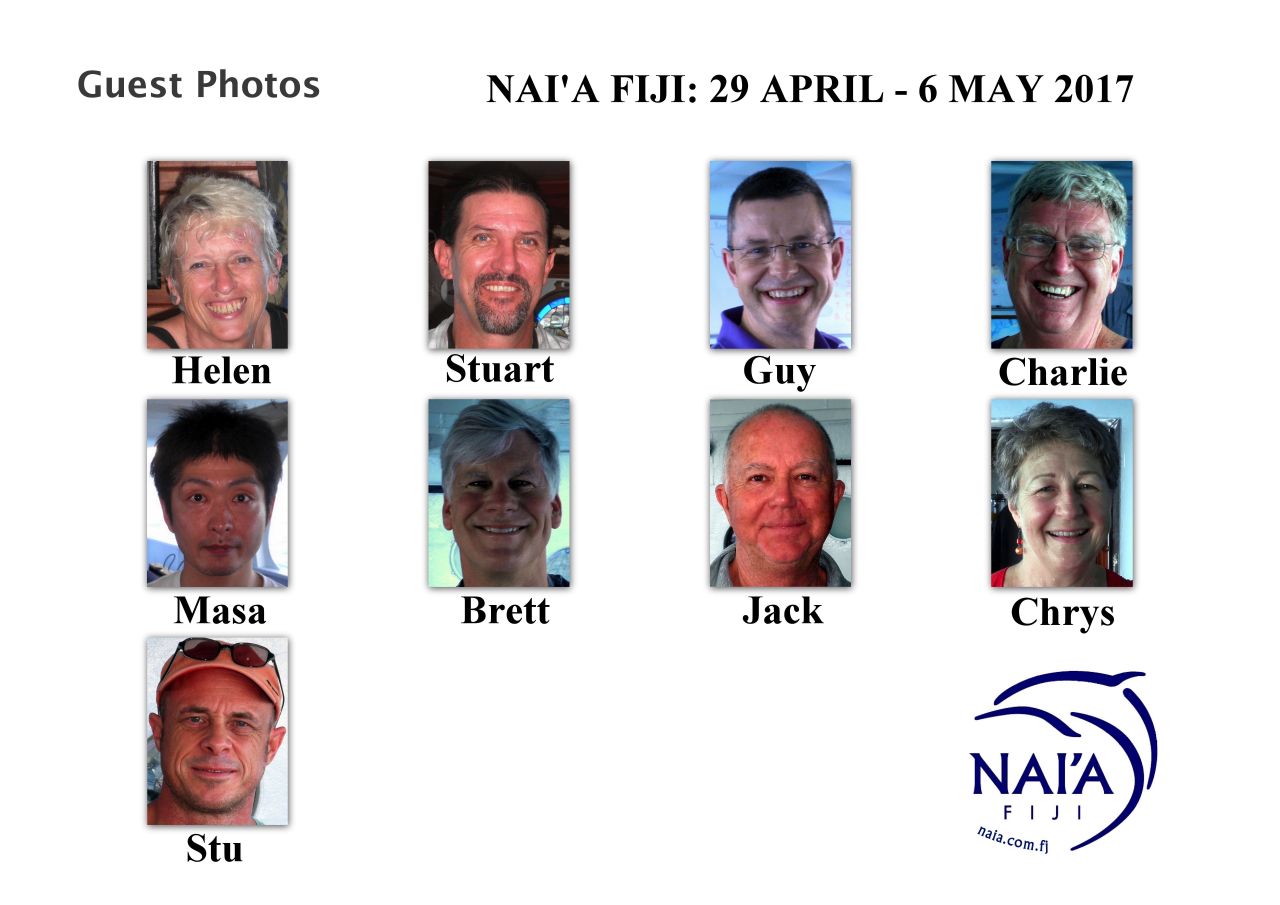 This charter we had a lovely mix of the old with the new. We welcomed aboard seven guests all fresh to NAI'A: Masa from Japan, Australian Stu residing in New Caledonia, Englishman fled to California Guy and his buddy Charlie, along with fellow West Coasters Brett and Jack & Chrys. In addition, we welcomed home former NAI'A Cruise Directors Helen and Stuart who joined us to undertake some exciting coral reef surveys and gardening projects. Within minutes of boarding these guys naturally bonded and it was quickly like hanging out with an old group of friends. And so we set off to sea together, The Nautical Nine!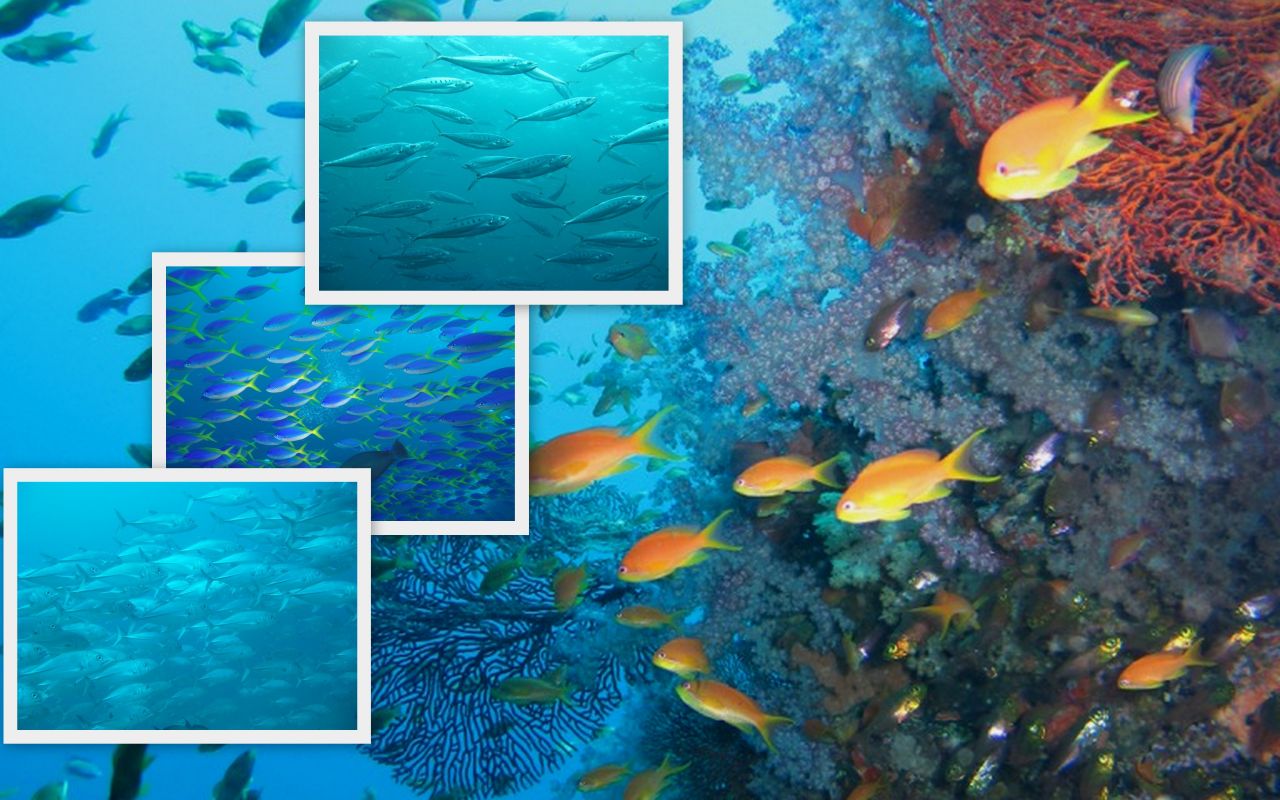 Photo Credit: Brett Barnard & Stuart Gow
The ocean was just teeming with life on all of our dives this week, we could barely see the reef for the fish! We were treated to so many schools of jacks, barracuda, fusiliers and more.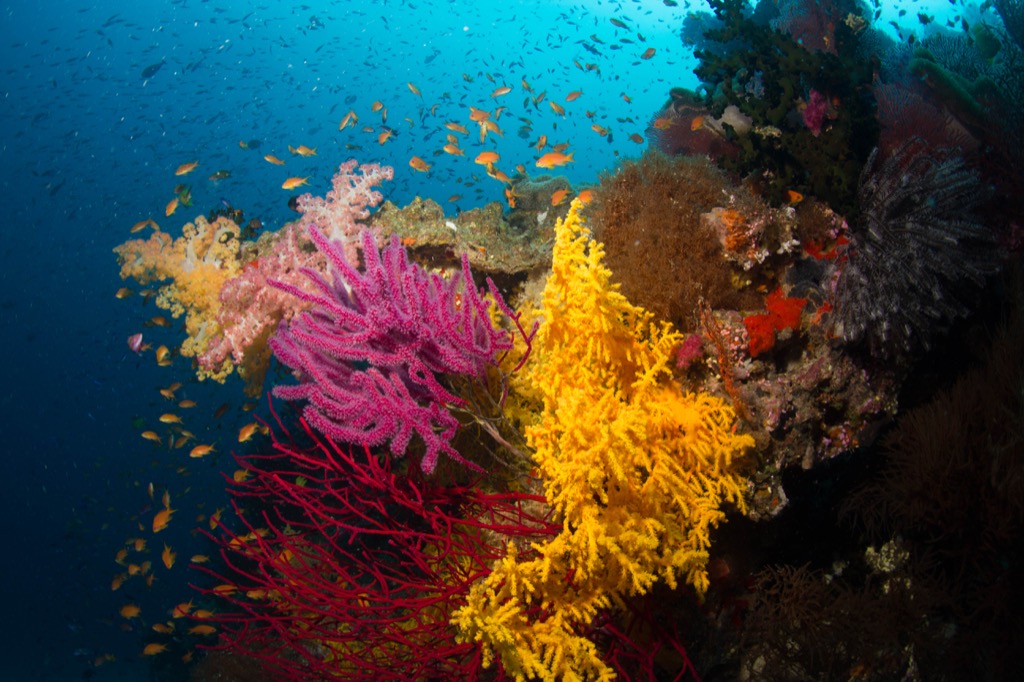 Photo Credit: Charlie Schaffer
When we managed to fight our way through the thick schools of fish and onto the reef itself, we were blown away by the colorful corals. Thanks to Charlie Schaffer for this perfect reefscape shot taken at Mount Mutiny, sums up Fiji just wonderfully.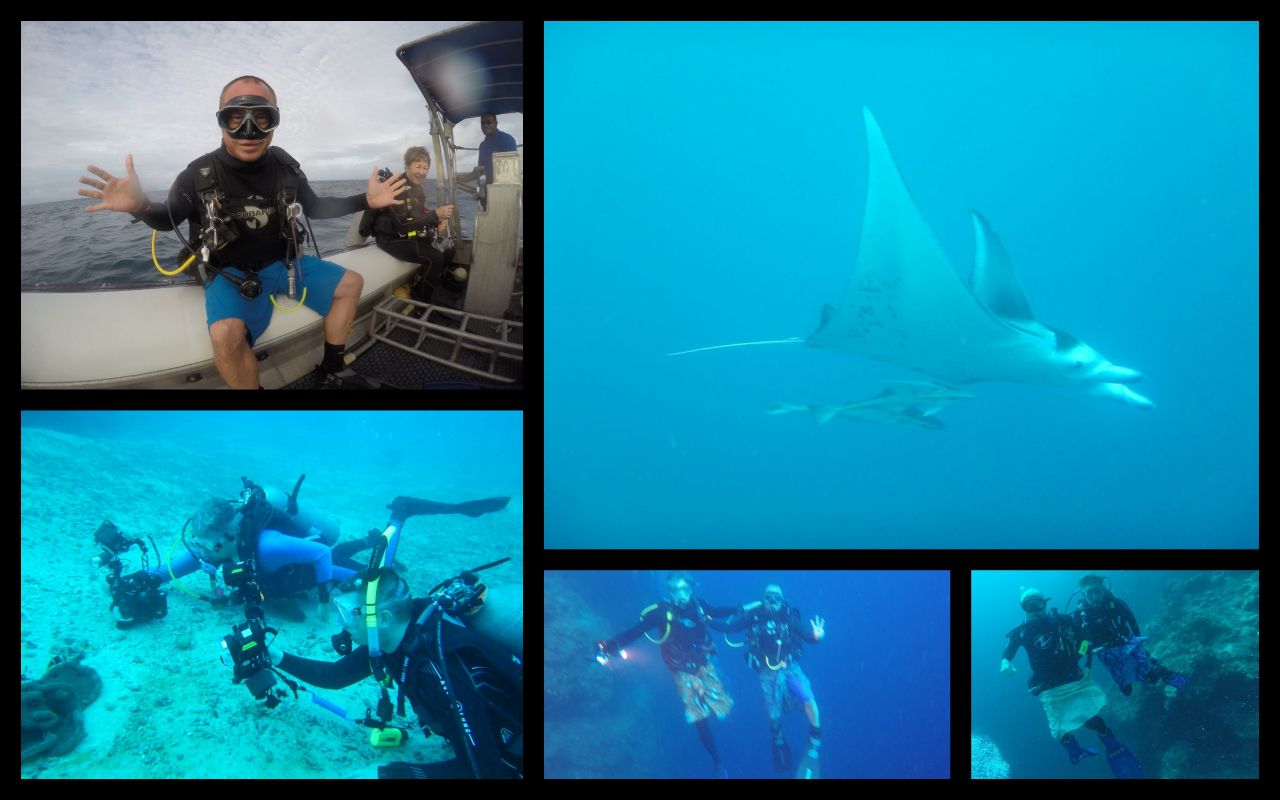 Photo Credit: Brett Barnard, Masa Nishihara and Jack Pessia & Chrys Martin
It's so lovely when a group of strangers really connect onboard and become more than just fellow passengers but also new dive buddies and friends. This week was full of real belly laughter as guests competed for 'best skiff entry technique' (Stu, you take that one hands down), 'most blinding camera lights' (who possibly could claim that one hey Brett?!), 'most natural manta whisperer' (only one competitor there really, Masa!) and 'best dressed underwater' (the award goes to the entire Mighty Righty skiff who whooped out their Fijian sulus on the last dive!).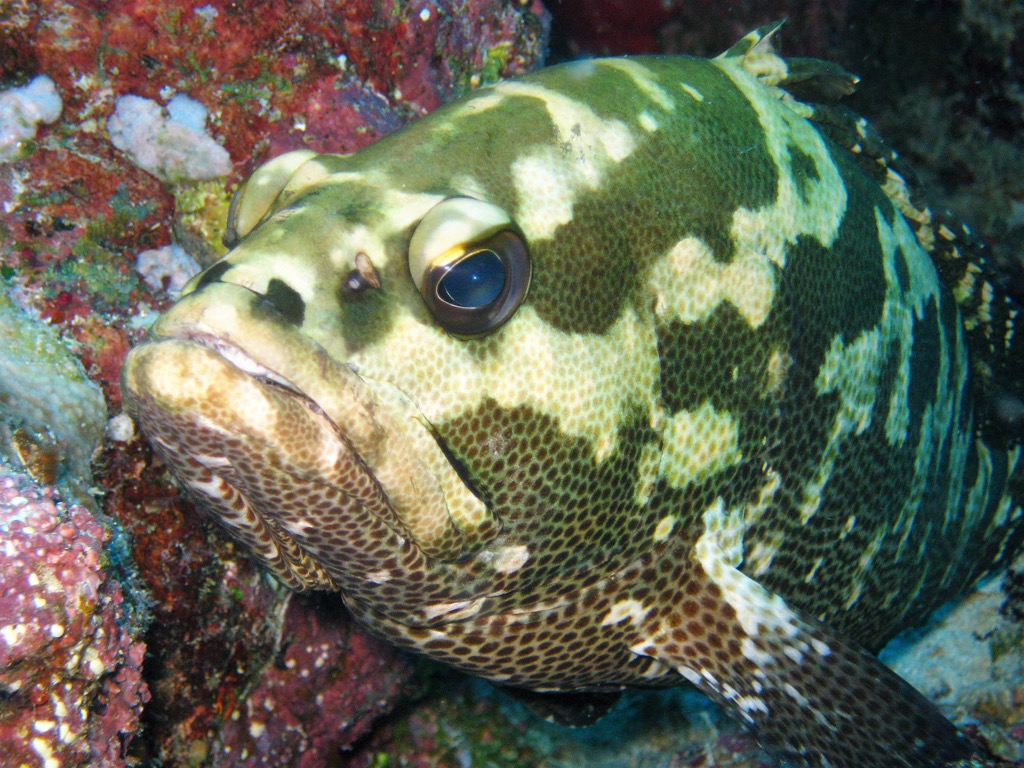 What You Lookin' At by Stuart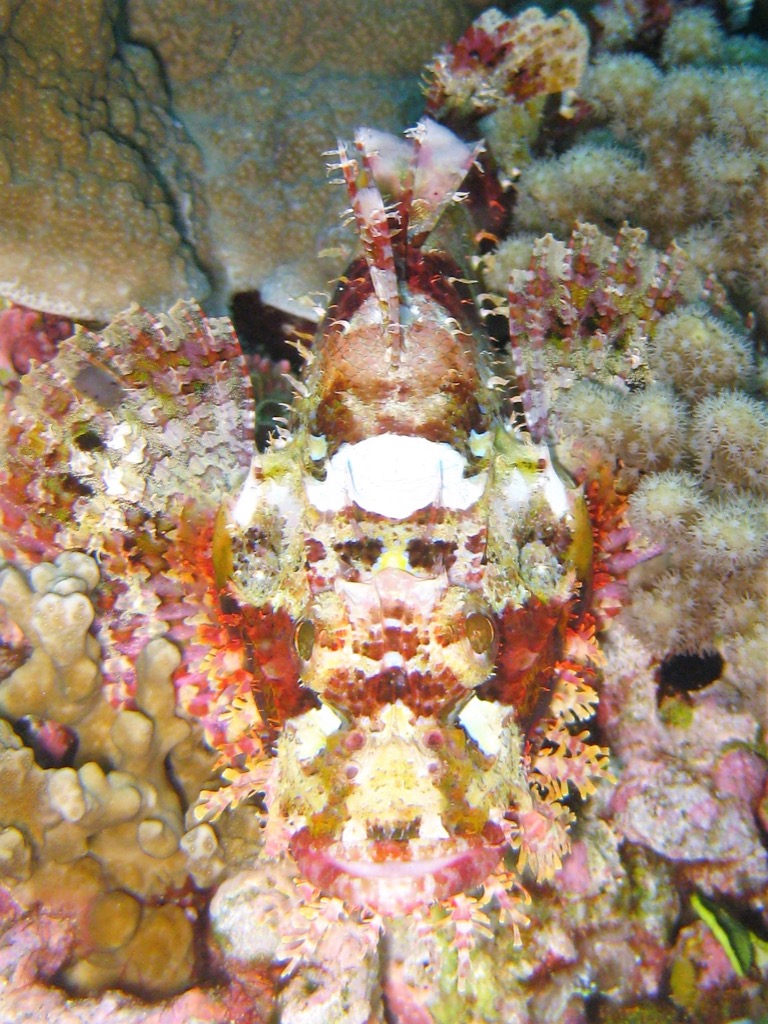 Master of Disguise by Stuart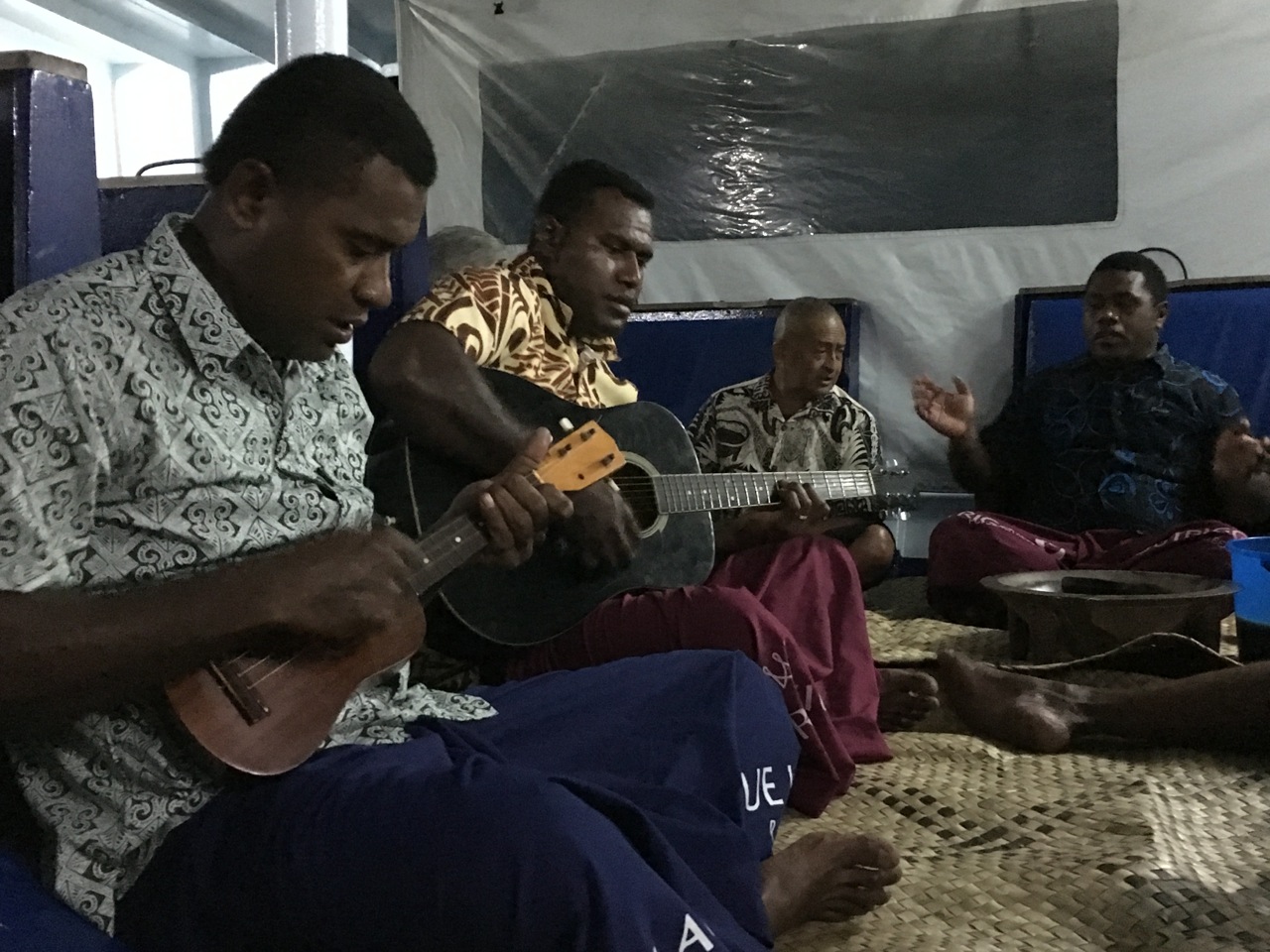 In Tune With The Boys by Stu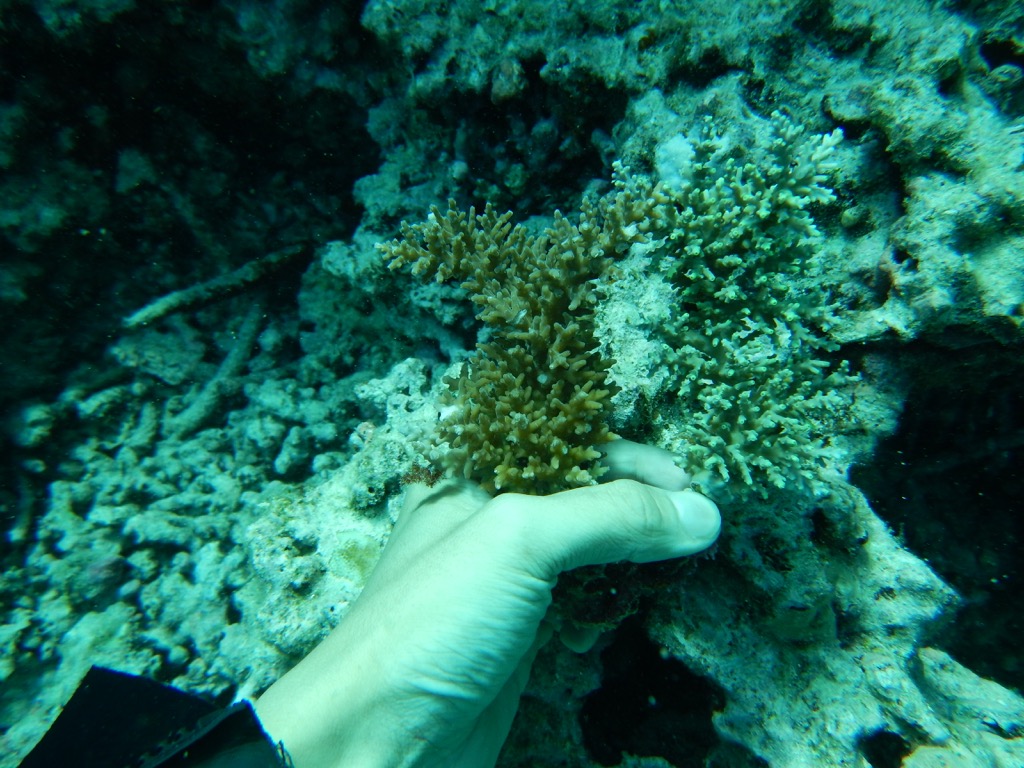 Coral Planting by Masa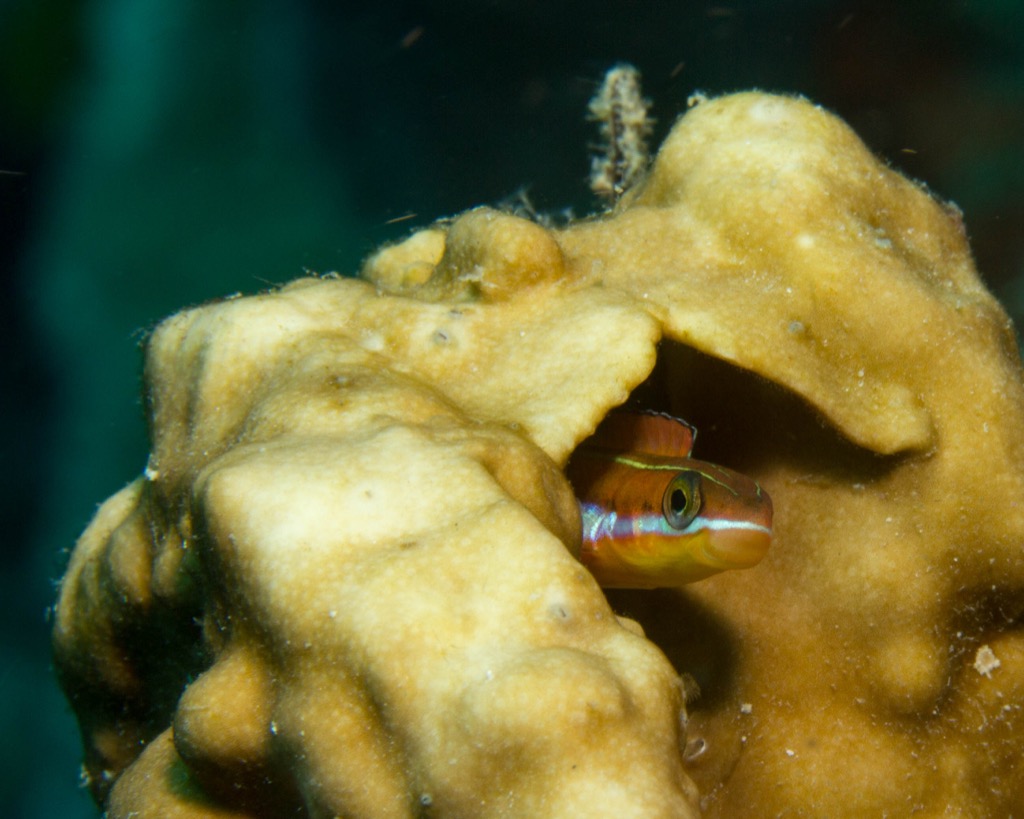 I'll Play Hide 'N Seek! by Charlie
Hide N' Seek Anyone? by Jack & Chrys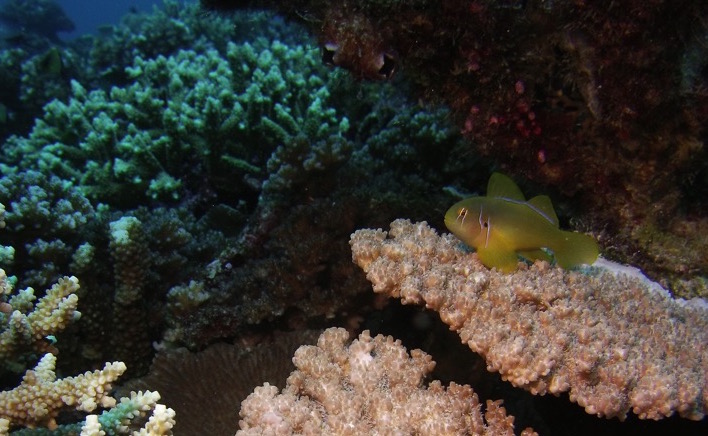 Big Mo's Fave by Jack & Chrys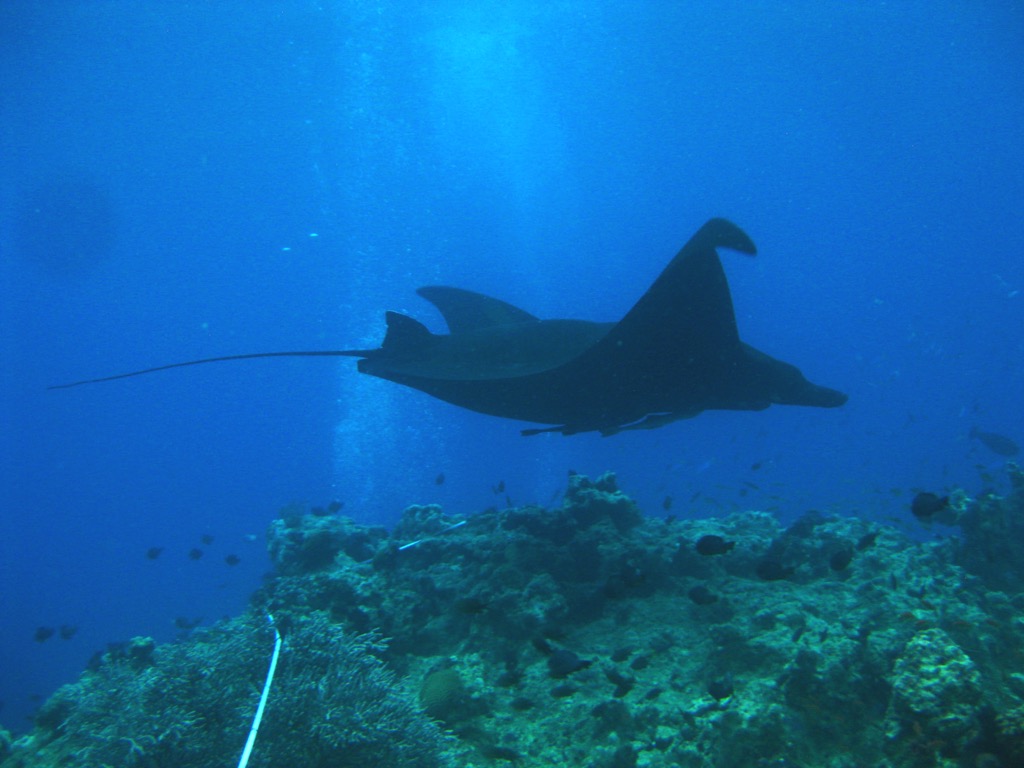 Look Out Below! by Helen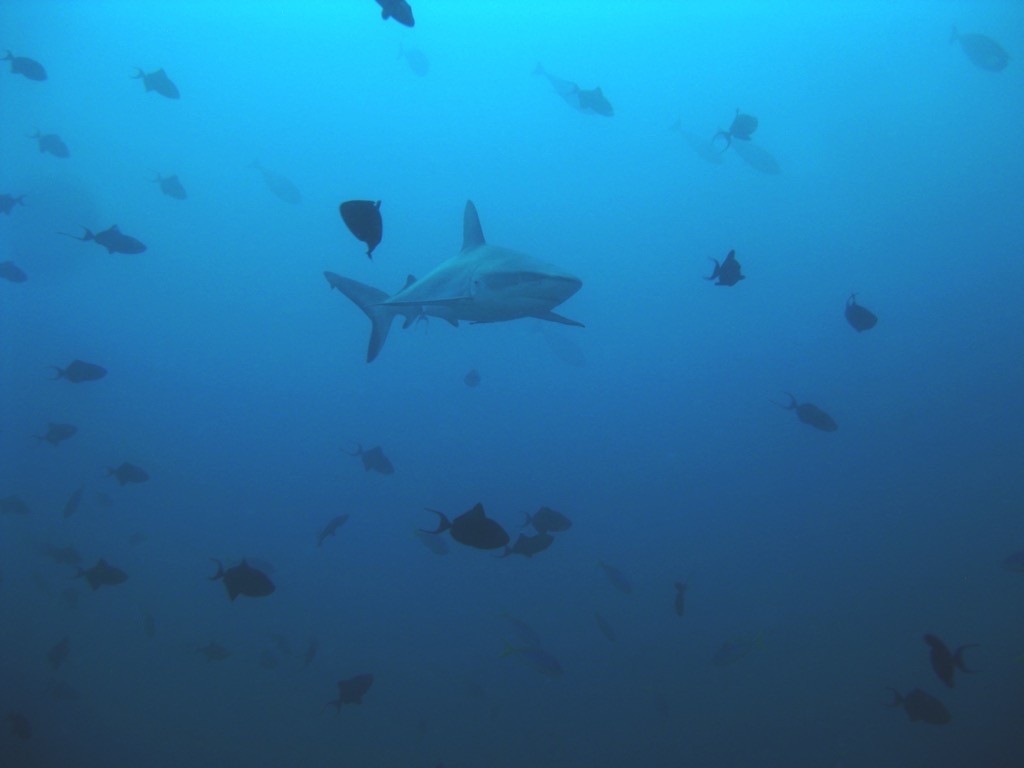 Comin' Atcha by Helen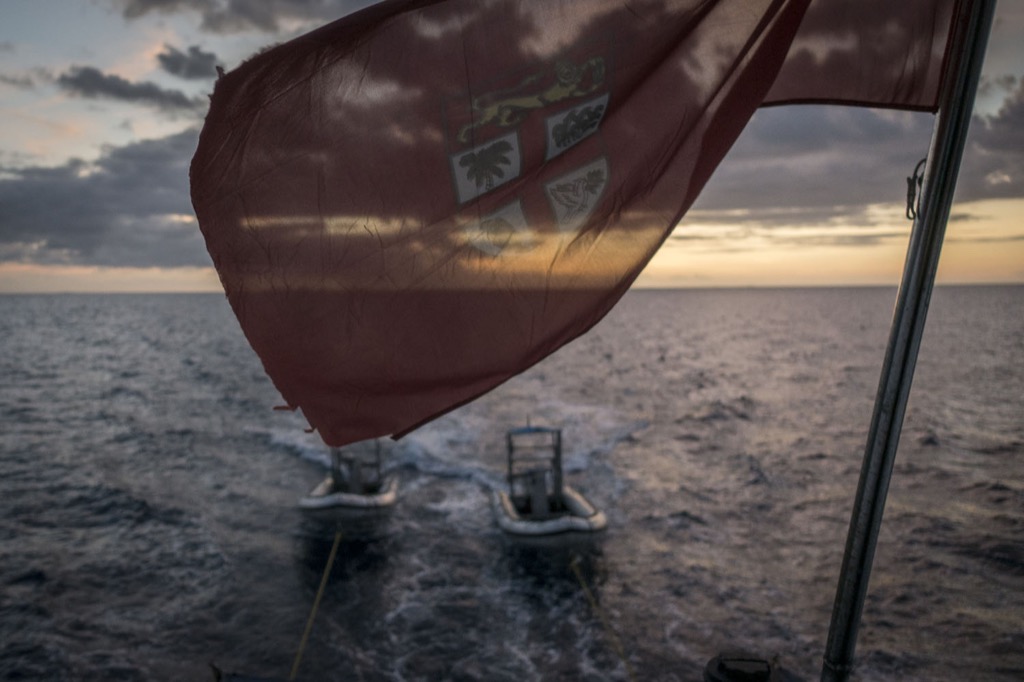 Doing Fiji Proud by Guy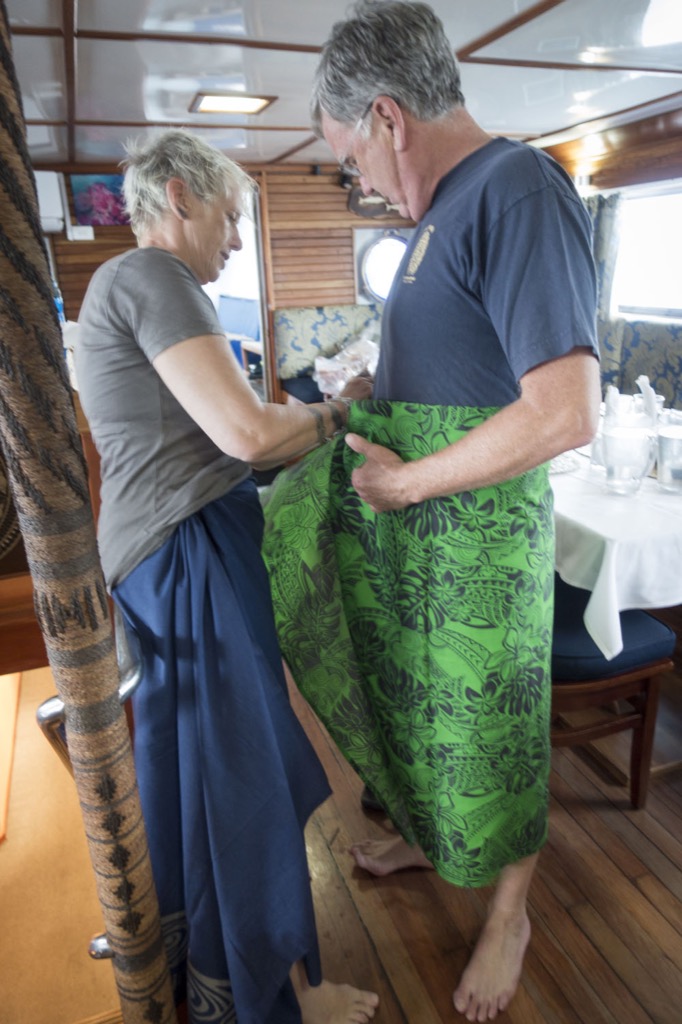 All Dressed Up With Places To Go by Guy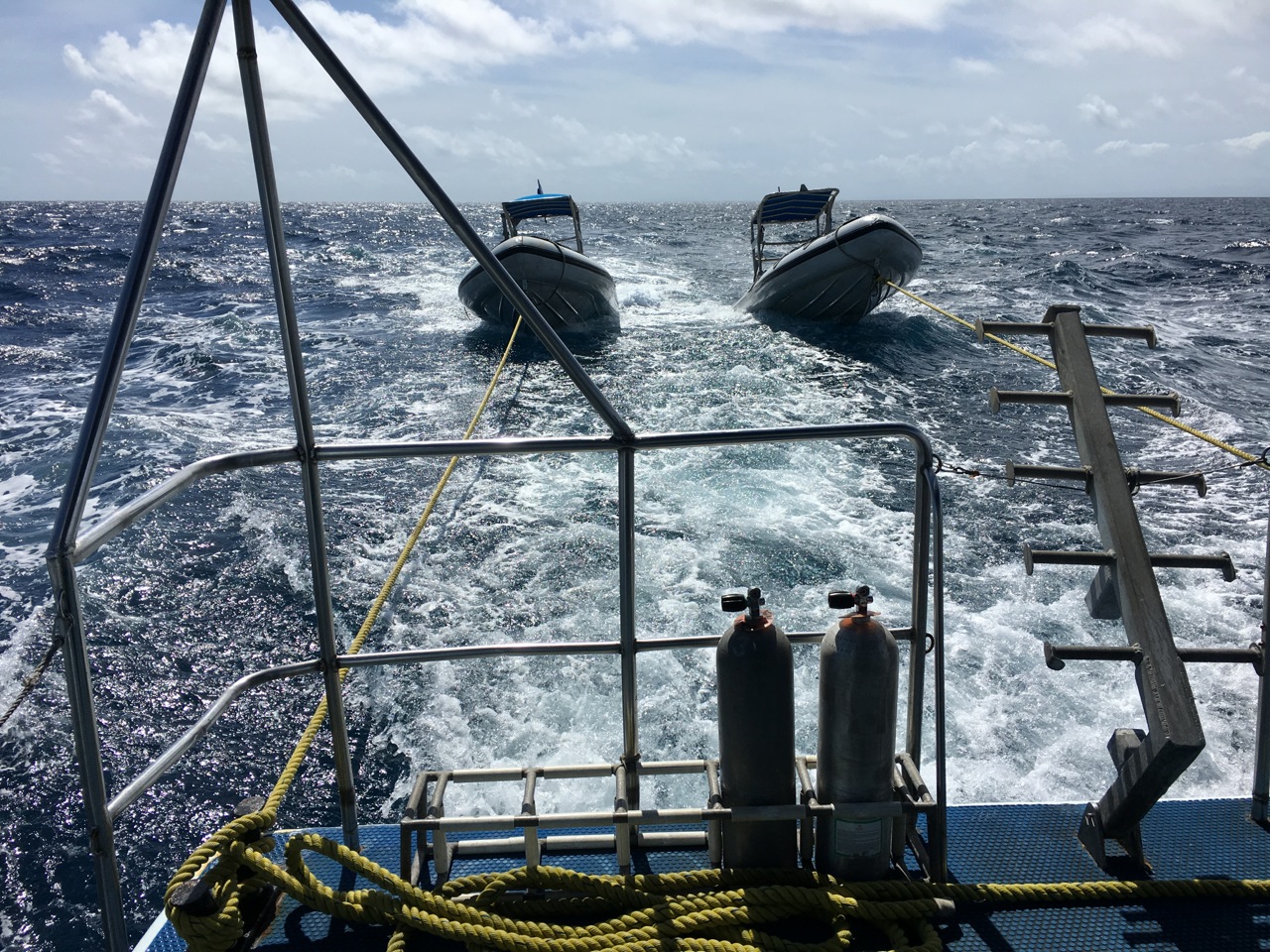 On The Road Again by Stu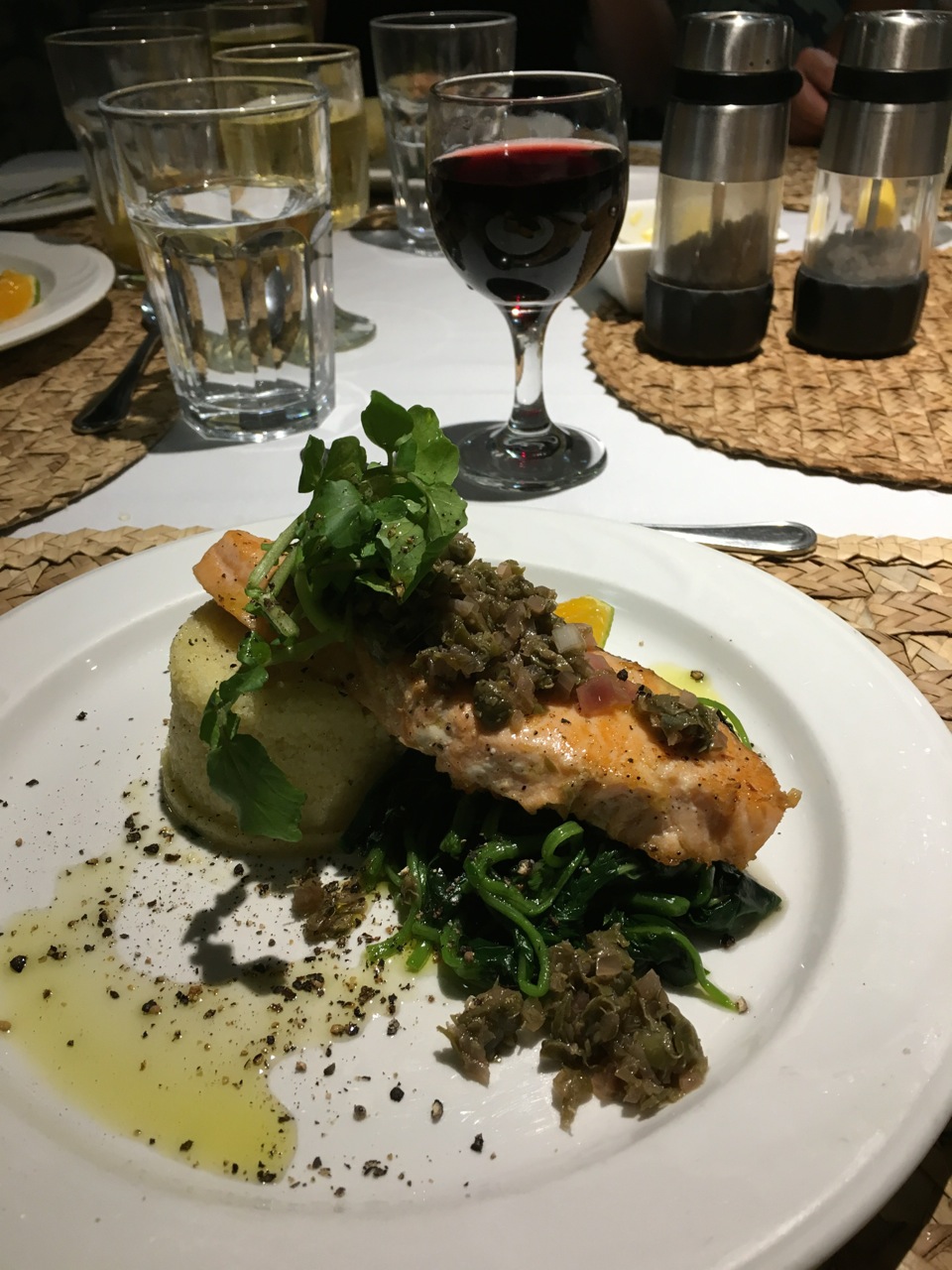 Wining 'N Dining by Stu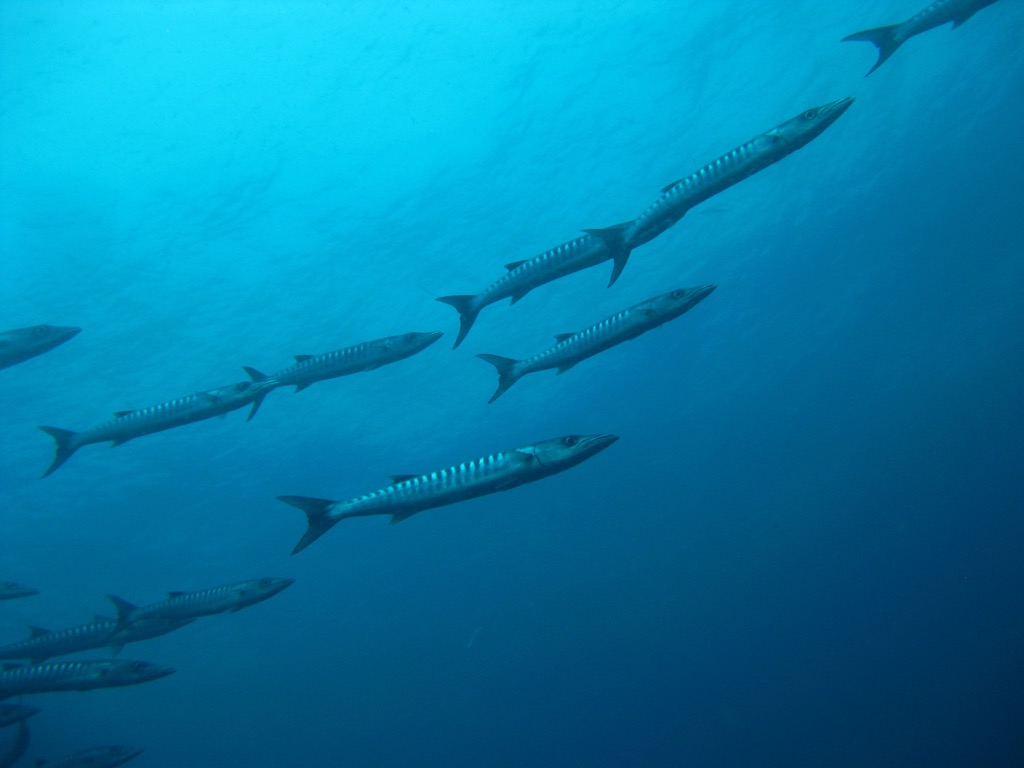 Synchronized Swimming by Helen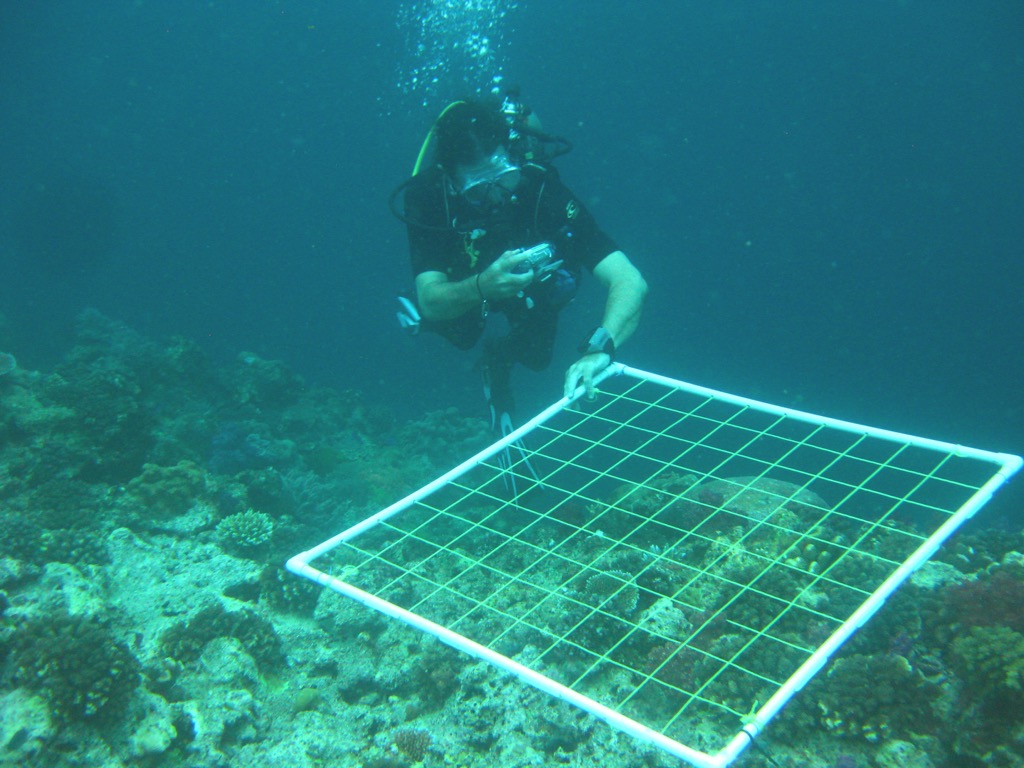 In The Name Of Science by Helen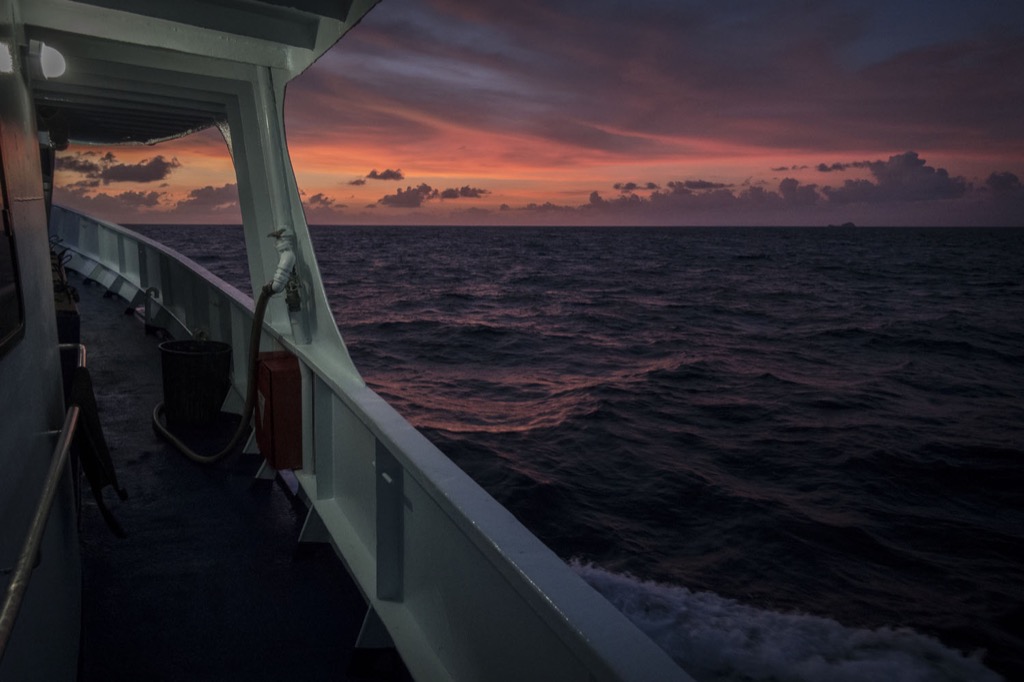 Sunset On The Sea by Guy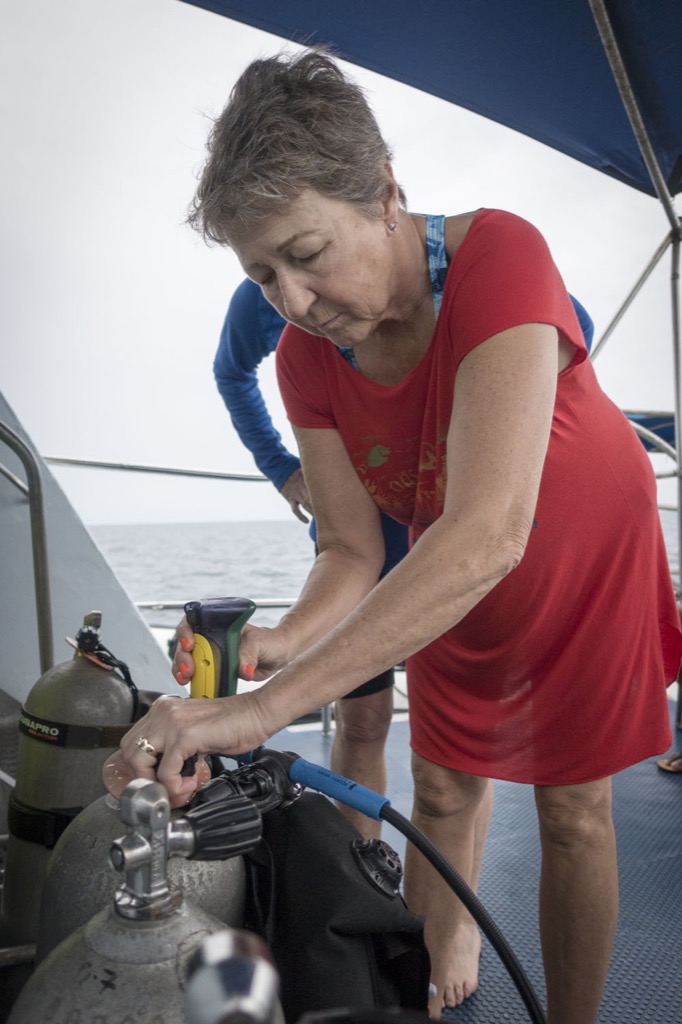 Analyze This by Guy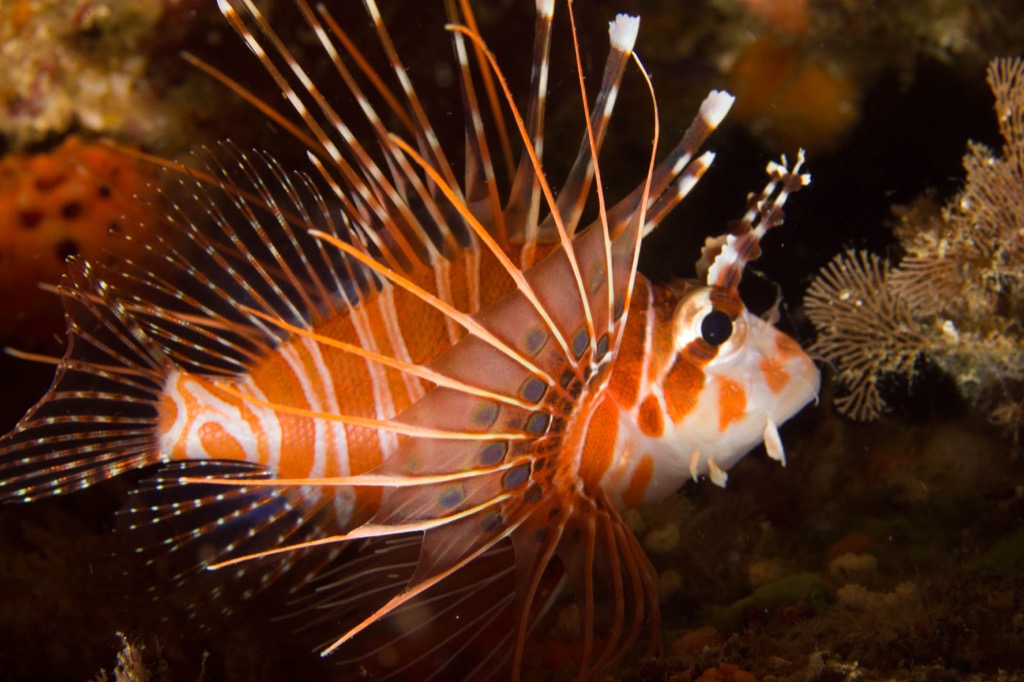 Won't Take It Lion Down by Charlie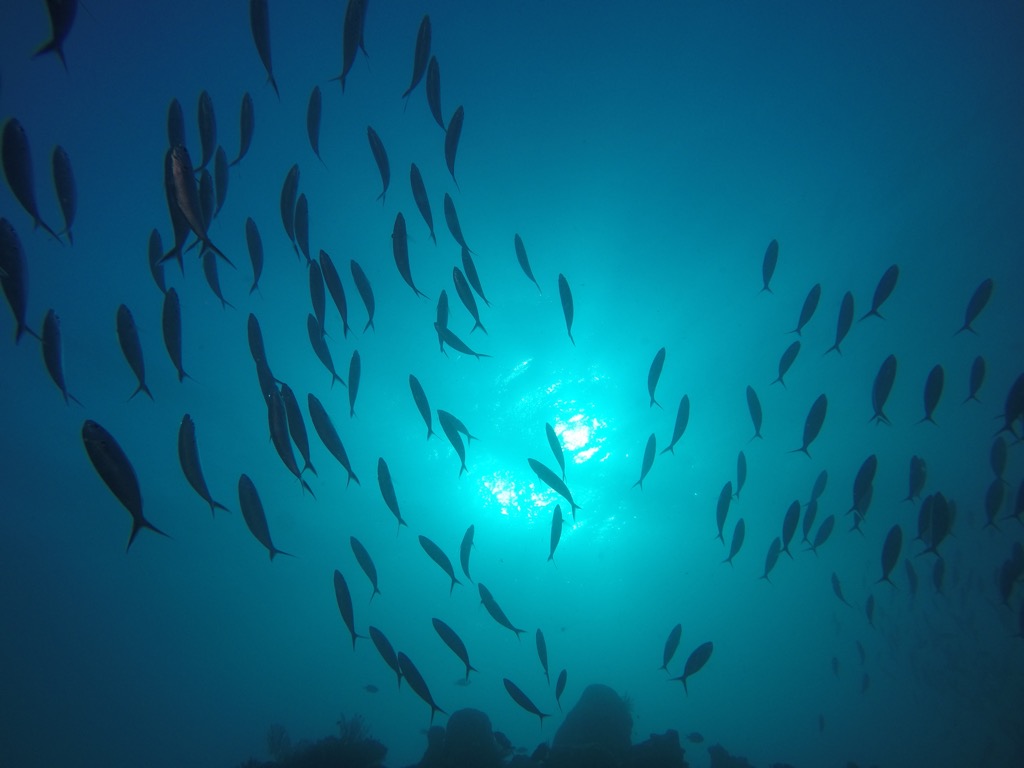 Let There Be Light by Brett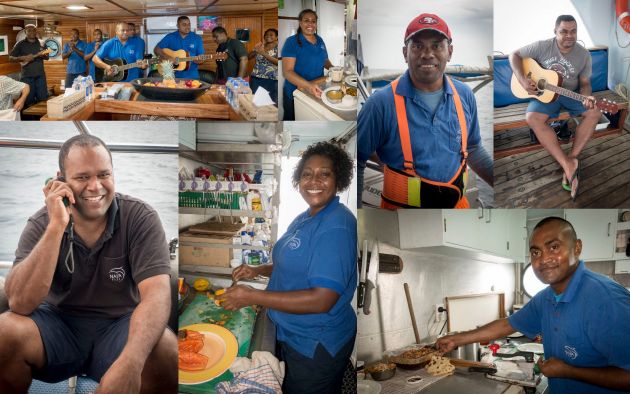 Photo Credit: Guy Foster
We just love these crew shots taken by Guy, thank you so much! The Fijian crew is such an integral part of the whole NAI'A experience: the smiles, the singing, the kava drinking, the practical jokes....!!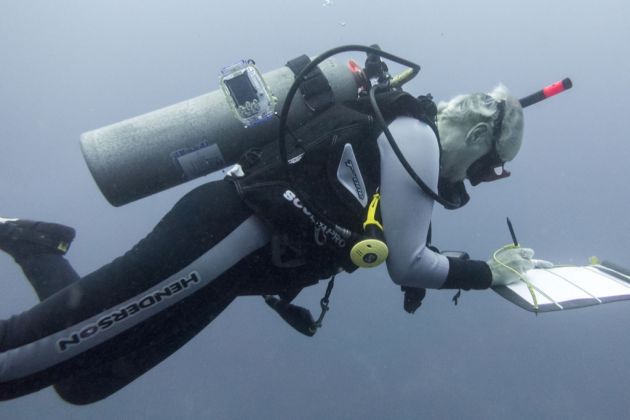 Photo Credit: Guy Foster
It was a real pleasure to have Helen and Stuart onboard, educating us on coral reef growth and management. After a week of thorough surveys, we were all really happy to have it confirmed that Fiji's reefs are scientifically looking just as spectacular as we suspected they were from all of our beautiful dives! Our guests were also really proud to take part in a little experiment, transplanting corals from Cat's Meow to Mount Mutiny to see if we can encourage the top reef there to take off: now we've got to patiently wait till the end of this year to see if spawning takes place!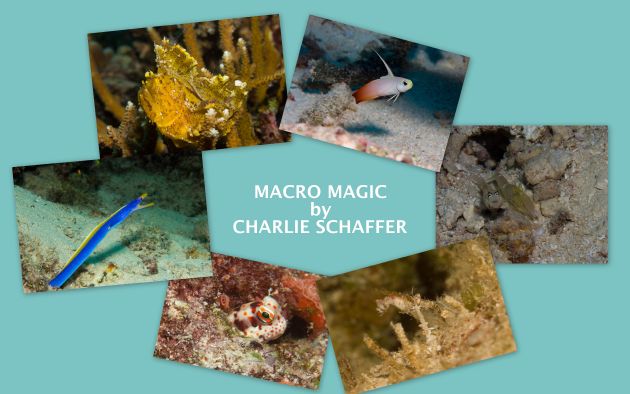 Photo Credit: Charlie Schaffer
Along with all the schools and the reefscapes, we also enjoyed a whole ton of macro critters this charter, many of which Charlie managed to capture on camera. Here's just a few: pipefish, leafscorpion, blue ribbon eel, dartfish, pygmy seahorse......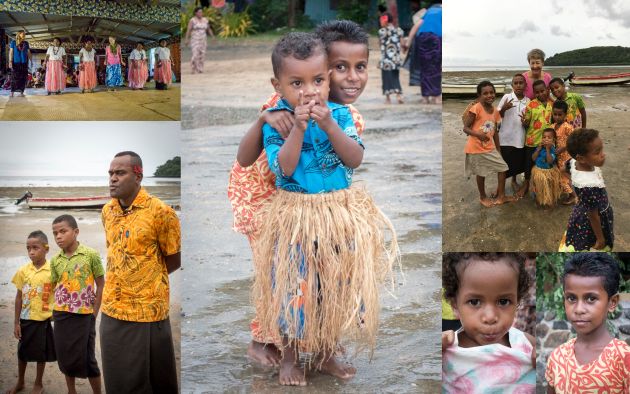 Photo Credit: Guy Foster & Stu Roberts
We had a really enjoyable visit to the village of Somosomo on Gau, where Tom showed us around and talked to us about their way of life as we all played with the irresistibly cute kids. Inside the village hall, we were treated to a show of Fijian song and dance. Well done to Chrys for getting up there and joining in!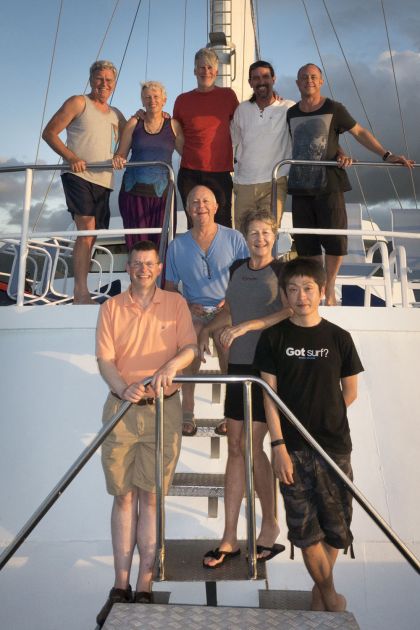 Thank you all for joining us aboard NAI'A: for a relaxing, fun-filled, easygoing week of great company, great diving, (great cocktails!) and great memories.....we hope you'll come back and see us again soon, we'll be waiting!
"Thank you for making it more than just an amazing dive trip.....A time to recharge and enrich the soul." Brett
"NAI'A ROCKS!!!" Chrys and Jack
"Wonderful crew, wonderful diving, wonderful eating...wonderful week!" Charlie
Comments
"Fiji is a hot spot of biodiversity. We're here for the rich colorful soft coral reefs as well as the unusual stuff - the strange little creatures and endemic fishes."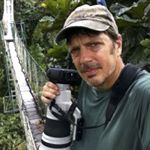 ~ Dr. Tim Laman, biologist and National Geographic Photojournalist