A New Year With Old Friends
Destination: Bligh Water, Makogai, Wakaya, Gau, Namena, UndeNAI'Able, Vatu-i-Ra
Trip Date:
Dec 29th - Jan 8th, 2015 -
Comments
Author: Amanda & Joshua
Welcome Back: Steve, Heidi, Linda, John, Russ, Jo, Eric, Ann, Karen E & Karen D
Congratulations: Eric, Sharon & Chris on completing their Nitrox Certification! Jo on her 400th Dive!
It was with great pleasure this week to welcomed back several guests from our very first two charters on NAI'A, now over 15 months ago. Doc Webster brought a half boat charter with several of his faithful volunteers and this time we could safely say that we'd done more dives in Fiji than all of them, which of course was not the case last time! So the pressure was on to show that we'd made good use of our time since we last met… 
For our first day we headed to the crowd-pleasing sites of Mount Mutiny and E-6. On Mutiny, keen to survey the progress of his ongoing study, Doc dropped in to view his transects to find that he had placed on a previous. Well, he couldn't find the cable ties he put in place to monitor the growth of the coral. A great sign for the recovery and growth of this reef, he could only eventually identify them by shape, as coral had grown completely over them. For his next transect study, he placed cable ties in Day-Glo orange, thinking that would make them easier to see when he returns in March. Fiji's reefs are so colorful, though, he may not even be able to find them!
Continuing to E-6, Joe found the tiny ornate ghost pipefish in the Cathedral (something that was to become a theme this week), and yet another hawksbill turtle, taking the total to 4 spotted that day… we hear the soft coral is particularly delicious this time of year. After a night dive for the fearless few, a team always spearheaded by Linda, we headed off southeast.
Upon arriving at the island of Makogai the following morning and emerging from her cabin, Ann looked out the port window and saw another day of endless sea. When she looked out the starboard side, she pumped her fists when we saw we were alongside land. C'mon, Ann, it's only Day 3. We've got another week out at sea!
John came back from the dive at Becky's Reef and told Joshua about what they saw there. He wasn't sure what it was, but figured it must have been special because Divemaster Joe swam halfway around the reef to find Linda and Heidi to show it to them! Turns out it was the elusive halimeda ghost pipefish, a beautiful white specimen hiding out under a ledge. Following hot on their heels on the next dive, Karen & Karen found not only the halimeda but also his much smaller wife. Meanwhile on the same site, keen eyed buddy pair Lisa and Tom spotted a beautiful green leaf scorpionfish before Joshua came along and found his much smaller chocolate brown friend hiding nearby.
That evening was the great pagan festival we like to call New Year's Eve. Nine guests and both CDs were joined by a large group of yachties on Makogai Island to bring in the New Year. We had a great show from the villagers and in keeping with Fijiian traditions, all got our faces powdered and drank a lot of kava! In keeping with our own tradition, we also brought along some champagne, which we shared out amongst guests and newfound friends before heading back to NAI'A. Still not ready to go to bed, Jo poured herself a G&T, but failed to persuade her fresh-out-of-university son to join her. Not ones to let a nice English lady drink alone, Joshua and Amanda stepped up, poured themselves a gin and stayed up enjoying the first hours of 2015 with her on the dive deck listening to Keni and Mosese playing tunes. Thanks Jo.
The following day we woke up (slightly later than usual!) at the beautiful island of Wakaya. Despite the murky vis, we still had a bumper day as Big Mo found a winged, a shortnose and a halimeda ghost pipefish at Vatu Vai. Five lionfish were spotted at the appropriately named Lion's Den, along with some enormous tuna thundering around in the blue, and finally, a fly by from a manta at Vatu Vai. That night Linda, Eugene and Jack headed out for a night dive in the bay where Amanda showed them a roughsnout ghost pipefish cuddling up to a tiny juvenile slender ghost pipefish, followed by a Cassiopeia jellyfish and an assortment of weird and wonderful decorator crabs. Not a bad start to the year!
That night was a slightly bumpy ride to the island of Gau. After a fairly early morning dive on the outside reef, where even the fish seemed to take their time to wake up, we sat and played the waiting game at the famous Nigali Passage. This time the ocean graciously kept almost to schedule and before long we were swimming down the channel. Seeing a couple of greys right after we jumped in, Amanda had an inkling that this was going to be a good one, and started to count… So on they swam through the huge schools of resident barracuda, nicely framing the sharks for our photographers and by the time we reached the bleachers she was up to a massive 56! Best number since we've started here and including many young, this is certainly heartwarming. On the second dive she repeated the same M.O., but on returning to NAI'A was greeted by Russ asking, "where did all the sharks go?" OK, so we only saw 30 this time, but that's still a number that many would be jealous of!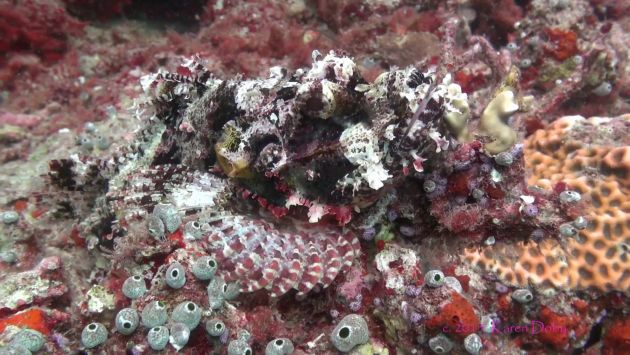 Invisible - by Karen D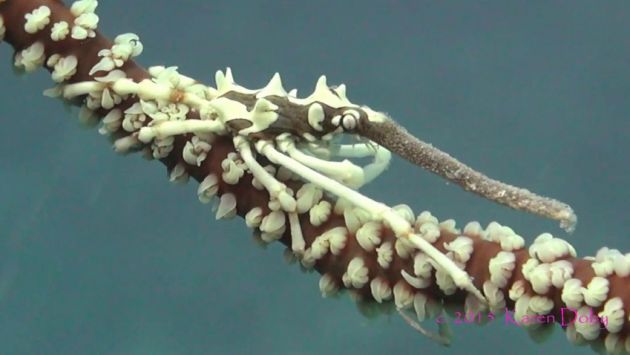 So we've been getting your name wrong all this time? Hello Xeno - by Karen D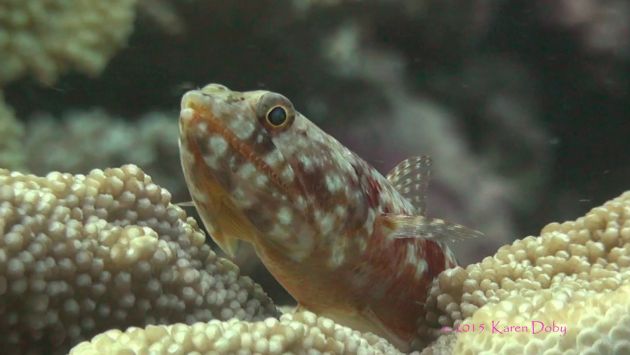 Come and get it! - by Karen D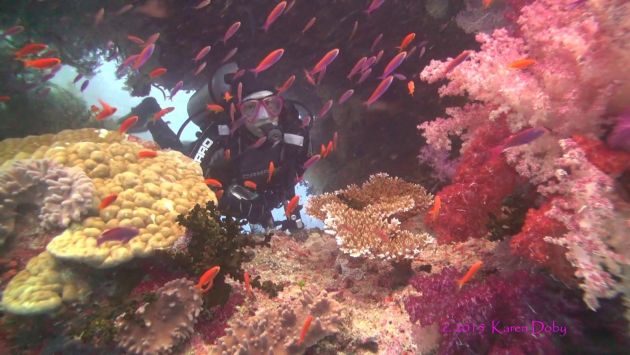 Karenfish - by Karen D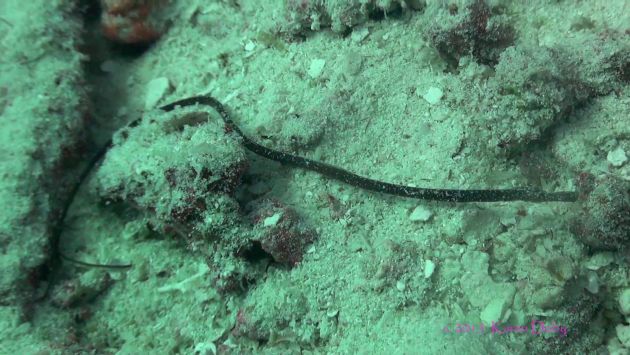 Mystery pipefish - by Karen D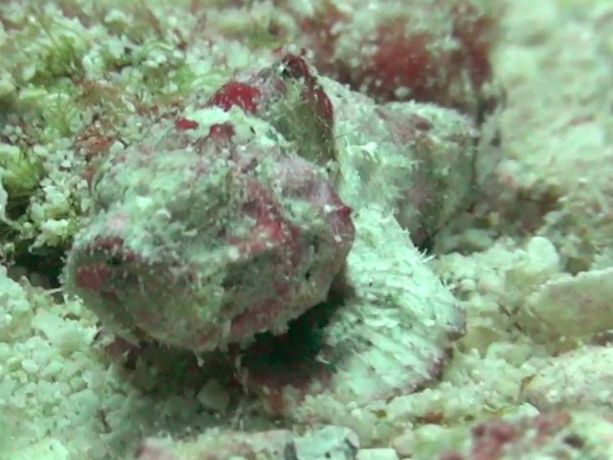 TIny baby scorpionfish. You can barely even see its eyes! - by Karen D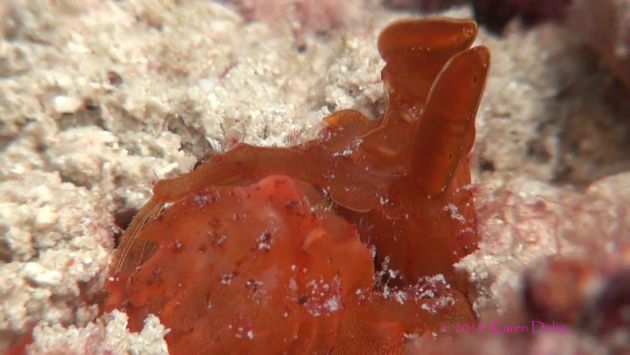 On watch - by Karen D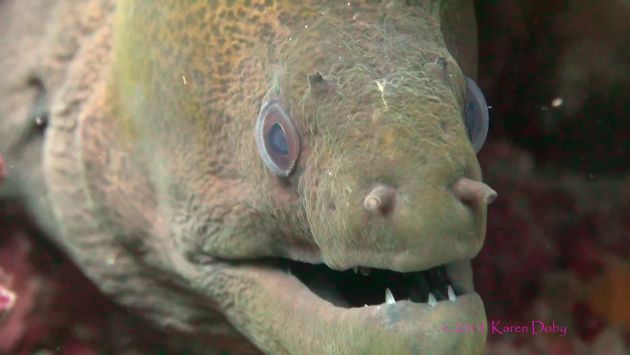 Jaws - by Karen D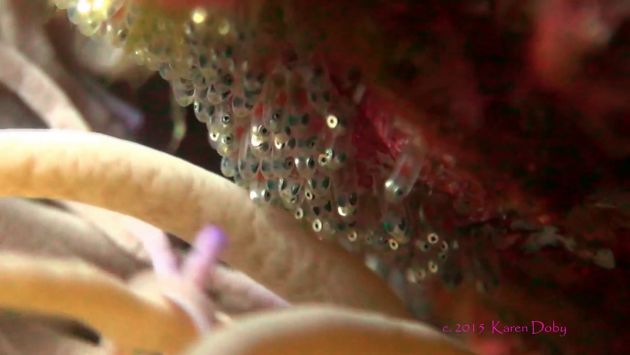 Fiji anemonefish eggs - by Karen D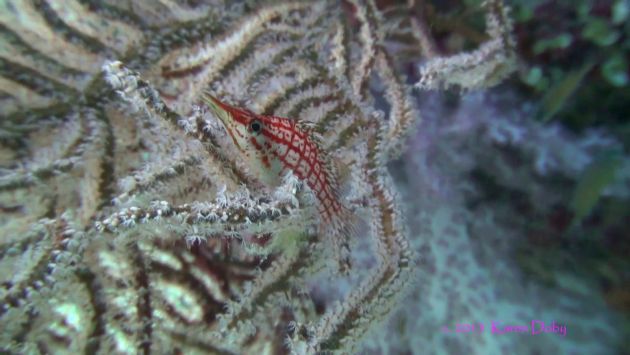 Hawkish - by Karen D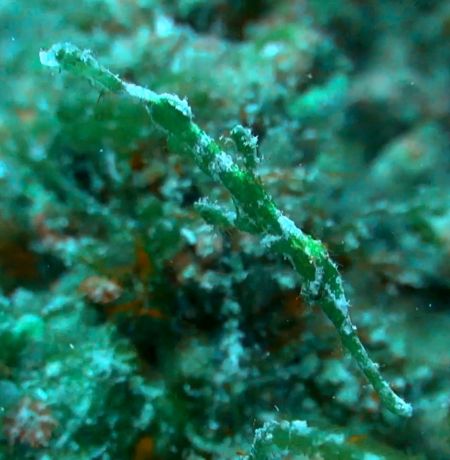 It's a plague! - by Karen D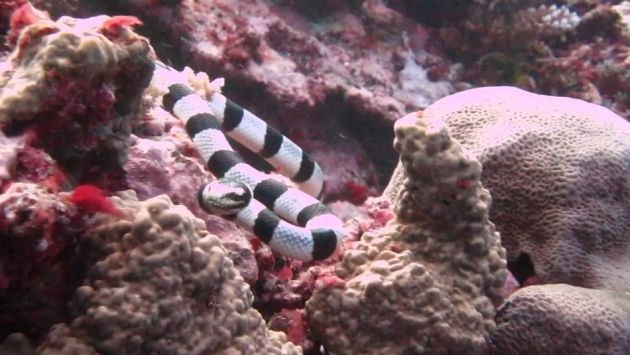 Convict - by Karen E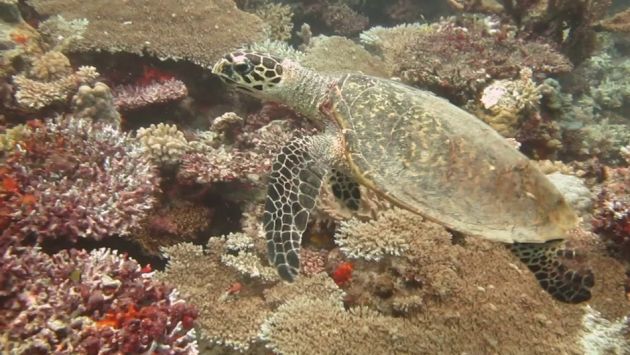 Hawksbill nap time - by Karen E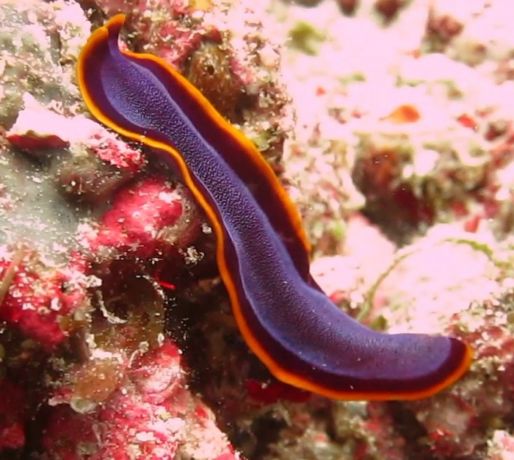 On the move - by Karen E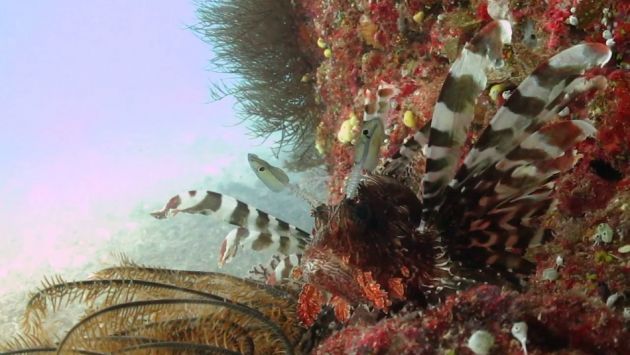 Frillyfish - by Karen E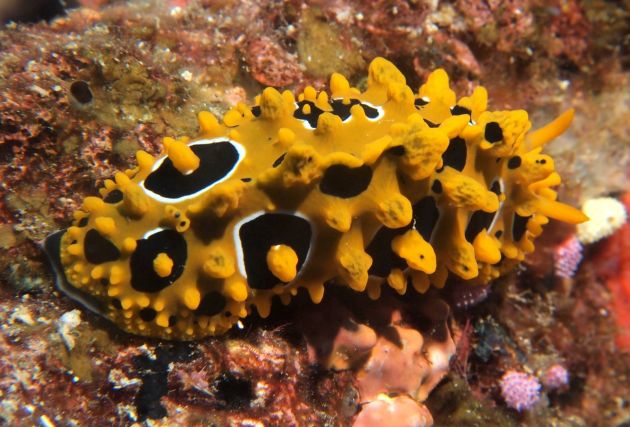 Bright & warty - by Steve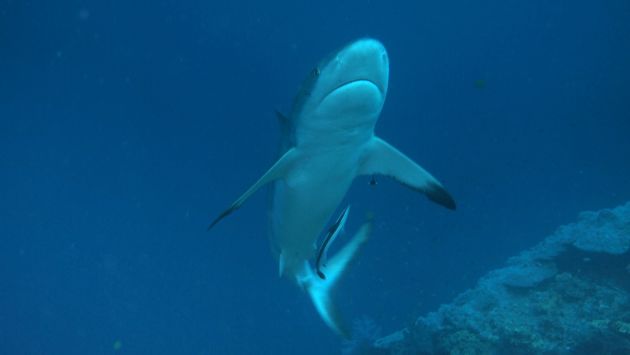 Twist & shout - by Steve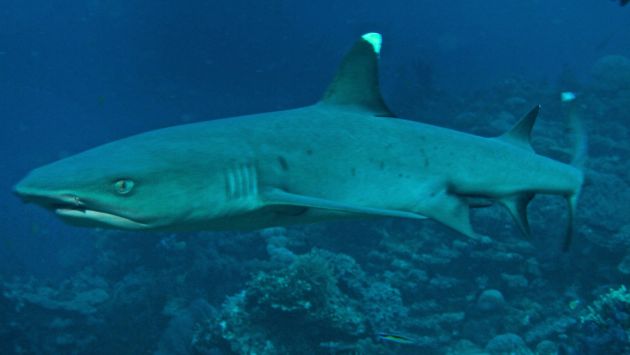 "I just want a bit of company...." - by Steve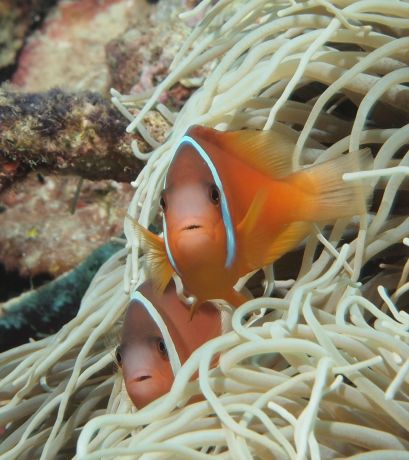 Squirrel! - by Steve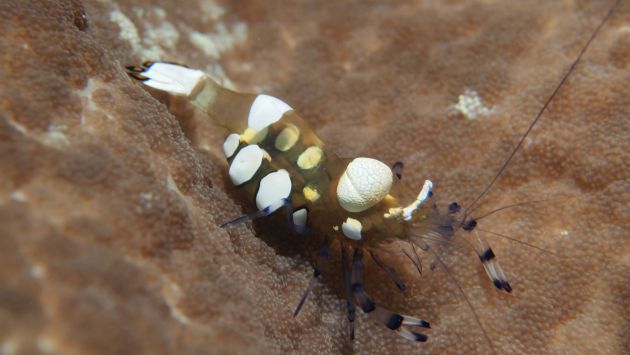 Baby got back - by Steve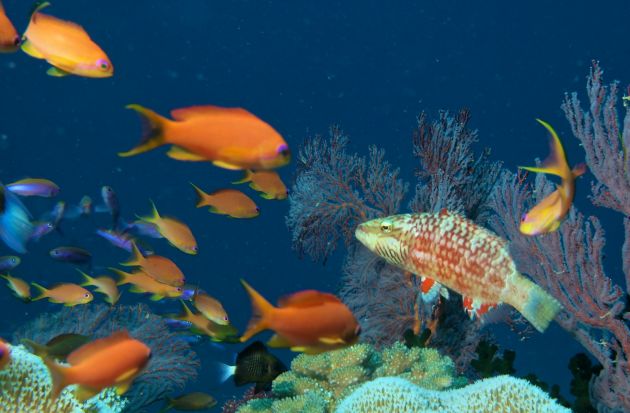 One way street - by Steve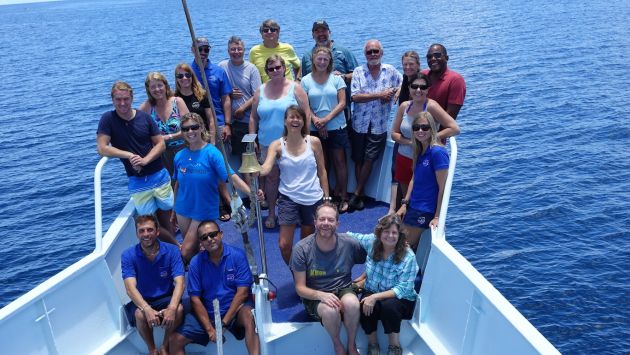 The Gang
That night we journeyed overnight to the hallowed realms of Namena Marine Reserve. Kicking off with a superb dive at Schoolhouse, it lived up to it's name giving us many schools of fish, a rare sighting of a mobula, or devil ray, and a mystery long-nosed pipefish. Next up was Fantasea on South Save a Tack, which also (unfortunately for some) lived up to it's reputation! It was current-tastic, apparently more than some people were expecting… Accordingly however, the top reef was absolutely stunning. With those strong currents serving to both encourage nutrients and discourage divers or fishermen in equal measure, we were treated to a stunning tableau of blooming soft corals and pristine hard corals… at 90 miles per hour! One of the highlights of this dive was a very large wahoo closing in to examine the intruders in its territory.
So, you know what the perfect antidote to a diver suffering from PTSD following a challenging current dive? Kava, of course! I mean, if you ask any Fijian then kava is the answer to all ills. So that night we had our charterly kava party where everyone threw back a few bowls of the evil root plus a few of Sharon's "happy juices" followed by a night spent on anchor next to Namena Lala. The result? A good night's sleep had by all and happy faces the next morning. Well, mostly happy. Unfortunately a dastardly bug made its way around the boat and a few guests had been taken out of play for a day or two. With 3 doctors and a whole trunk full of medications on board, we were doing a pretty good job of getting people back in the water before they knew it!
The rest of our time in Namena was a little more sedate (phew!) with the pinnacles of South-Save-a-Tack offering up two more ghost pipefish to add to our spectacularly fast growing tally for the charter.
Cat's Meow and the UndeNAI'Able region were our next days' destinations. This is an area we only have time to visit on a 10-day charter so it was a welcome treat for us as well, a sentiment shared by Tom. After coming up from a dive at Cat's Meow, Tom remarked, "You know, the hard corals of Fiji really need a new agent. Everybody talks about how Fiji is the soft coral capital of the world, but the hard corals down there are really spectacular." We concur.
Captain Johnathan led the following dive to the Nasi Yalodina wreck, where he found not one but FOUR halimeda ghost pipefish in one little clump. For something that's so rare, that we've only seen one or two in our whole 15 months here, it was starting to get a little weird…
Vatu-i-Ra was our next and final stop this charter, which meant two things. Firstly, we got to spend another night on anchor, which as you may imagine, went down very well. Secondly however, because it was almost full moon, it meant that we had to choose our sites carefully to avoid people being blown away in monster currents! Now as we've said before many times, this a particularly unpredictable area, but this time we got it just right. For those current junkies amongst us, we served up a good whipping, but for those liking a milder approach to life, we showed them beautiful coral and a gentler ride. So everyone was happy.
Throughout the week, Linda had begged for a dawn dive at Maytag. On her first trip on NAI'A, she had done this with other eager divers from her group and was keen to again watch the reef wake up. Being the full moon and a predicted ripping early morning current, the only site safe to drop divers in total darkness would be Alacrity. In addition to Linda, Heidi, Lisa V, Chris and Eugene agreed to join Joshua on this nutty exploration. As Linda came up the stairs that morning, she rubbed her eyes and pondered, "Whose idea was this?" With sunrise just after 6am, we were in the water by 5:35am. During the first half of the dive, we spotted many of the typical nocturnal creatures. Just as Linda predicted, the fusiliers woke up just before first light at 6:05am. This makes sense because plankton-feeding fish must have to eat a lot every day, so they had better get an early start. As Alacrity is a west-facing reef, the dawn glimmered over the top of the reef in eerie blue. In case you were wondering, this is the order in which the rest of the fishes woke up:
Jacks
Damselfish (at 6:14am, this would explain why they are so grumpy)
Bannerfish
Butterflyfish
Surgeonfish
Parrotfish
Hogfish
Angelfish
Cleaner wrasse
Snappers
Anthias
The Kraken…
Towards the end of her 100-minute dive, Linda also saw a spotted eagle ray and several reef sharks. Most of us agreed that this dive was a magical eye-opener… but let's not get any ideas about making this a daily thing!
As usual many of our gorgeous critters and fish were at home, including a couple of new friends found at Charlie's Garden. You guessed it, two MORE halimeda ghost pipefish, bringing our total up to a massive 17 separate ghost pipefish spotted in these last 10 days. Bonkers! Tom was particularly instrumental in tracking down these perfectly camouflaged critters. It was a great relief to have some assistance from our guests.
Throughout the charter Doc Webster and Joshua swapped the morning presentation, keeping everyone entertained with invaluable facts like: "if you take a sponge, put it in a blender, push it through a muslin, then put it in a petri dish, it will without fail, reform again into a sponge…. Now last I heard you couldn't do that with a rabbit!". Spoken from experience we assume. This was followed by a very interesting talk on ocean acidification (or was it ocean certification, Chris?). It's great to have you onboard Doc, we can't wait to have you back in March.
"Celebrating my 10th anniversary of NAI'A diving (10 trips in as many years) and it just keeps getting better & better in all respects. Love this boat & its crew, already looking forward to doing it again next year!"
-Heidi
"Thank you for yet another wonderful cruise! The crew is phenomenal, so friendly and helpful and always anticipating our needs so that we rarely have to ask for anything. As usual, the dive sites and marine life are beyond compare! I love this boat and looking forward to returning someday, a ninth time!"
-Karen
"Thank you so much for a lovely trip. Thank you especially for making the extra effort for a night...into...dawn dive. My absolute favorite! A time to stop categorizing & naming & for simply marveling in the symphony of dawn's awakening. Thank you for your kindness, expertise, pateince & good cheer... And especially for your marvelous voices & singing."
-Linda
Our Guests...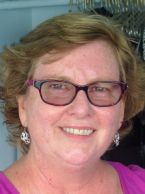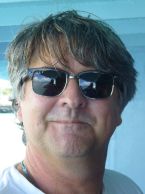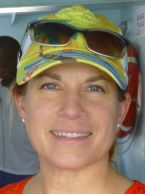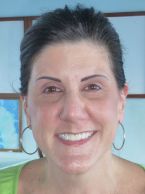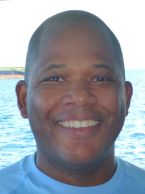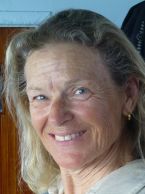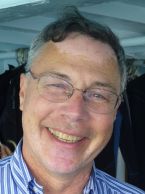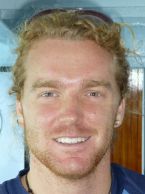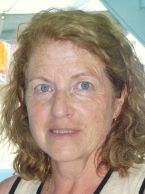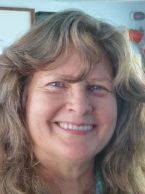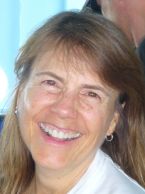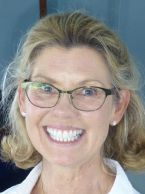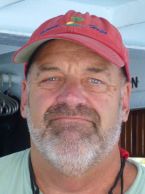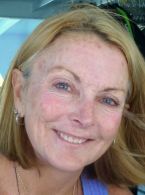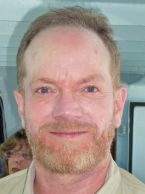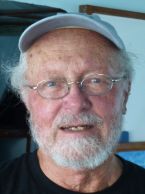 Comments
"I have just had a marvellous 10 days aboard Nai'a. As usual, your Fijian crew are rather special, and all the other guests felt the same. It was so great to be aboard again."

~ Quentin, 6-time passenger, New Zealand