No Spine, No Time!
Destination: Fiji
Trip Date:
May 2nd - May 12th, 2015 -
Comments
Author: Amanda & Joshua
Welcome Back: Janet E, Janet C, Lillian, Christy, Kreg & Laurie
Congratulations: Gayle on her 100th dive
It was with great pleasure that we welcomed back our bi-annual visitors, the good people of REEF. Led by Christy and seconded by Janna and Jonathan, we had a team of 18 divers eager to get counting fish and contributing to some very important data.
Unfortunately however, the weather forecast at this point was not as exciting. With 25-knot winds gusting up to 30 knots predicted in the first few days, many of our regular dive sites were immediately off the menu. Not to be disturbed, our fish counters were happy as long as we did as many different sites as possible, allowing them to survey the diversity. The check out dive at Samu Reef was surprisingly fruitful, with Big Mo spotting a juvenile shortnose pipefish and Amanda spotting two cyerce nigrcians, one of the rarest and most beautiful nudibranchs found in Fiji. Yes, rare nudibranchs, ironically showing themselves to one of the rare charters who are interested in fish. Only. Luckily Amanda managed to show Juan, a newcomer to the group who hadn't yet learnt the mantra "No spine, no time!"
Sheltering from the winds on the second day, we did our first dive at Golden Sunset where we saw Pacific sergeant majors schooling around bright orange dendronepthya soft coral, and then continued to Nananu-i-Ra Bay for the rest of the day. Even there, the swell made our entries and exits hard but everyone remained in good spirits.
Continuing strong winds and heavy swells the next day forced us to diverge from our planned course towards the sea mounts of E-6 and Mount Mutiny and duck in to the shelter behind Vatu-i-Ra Island. While guests on some charters may have groaned, our current visitors couldn't have been happier. Sure, it wasn't the jaw dropping topography of a seamount, but the sea was a LOT calmer and the fish diversity was incredible. In the course of four dives, we spotted, amongst other things, a school of bigfin reef squid, several sleeping white tip reef sharks, a roboastra gracilis nudibranch, and lucky Janet E found herself in the middle of a school of 50+ dogtooth tuna.
Having originally planned to go down to Gau that night, we changed our plan yet again due to high winds, choosing instead to head for the protection of Makogai Island. As it was, the normally short passage from Vatu-i-Ra took five hours of extremely rough sea that had us holding onto our beds to avoid rolling out! Fortunately, NAI'A is very well designed to handle these kind of conditions.
The next day was the peak of the bad weather, not that you'd have guessed it from where we were. Sheltered in the idyllic bay of Makogai, we even had some sunshine early on, belying the winds that were raging just beyond our line of sight. Even our regular Makogai dive sites would have been too choppy, so we had a pleasant day of exploratory diving along the shores of our friendly village. Having known for a long time about the clam-raising program that they run in the village, it was a pleasure to dive the jetty and view the enormous 20-year old giant clams that live there. The night dive that night was a highlight with Joshua again finding a teeny bobtail squid, as well as a juvenile lionfish and a white tip reef shark.
With the wind finally slowing down a little, we headed out to Wakaya that night. Although the swell could still be felt in the bay and the skiff rides were rougher and longer than we'd have liked, boy was it worth it! For some of our first time guests, this was the first taste of "proper" Fiji diving: beautiful reefscapes teeming with fish, large pelagics and some weird and wonderful critters. By the smiles on their faces, we could see that this was what they'd been waiting for. A couple of mantas were spotted that day, plus the cryptic winged pipefish at Vatu Vai and a new shortnose pipefish spotted by Jesse. At Lion's Den, where Janet E once counted 233 species of fish on a single dive, she, Amanda and a few others headed down to the deeper ledge in search of something that in her many 1000s of dives, Janet still had not seen. Luck was on our side and down at 126 (ahem) feet, we saw the oh-so-beautiful Helfrich's Dartfish, all on his own on his little patch of sand. Janet's normal M.O is to clock it, log it, carry on. So Amanda knew that this was special because it was the first time she'd shown Janet something and then left while she was still transfixed!
While a few of our guests were well versed in Fijian fish, several of them, like Janna, Gayle and Jane, found themselves struggling to remember all of the new species they learned and identify them underwater. While it was hard enough at the protected sites, as we resumed our normal route, this task became simply overwhelming. The fish were too numerous and diverse to count. During lunch at Wakaya, Jane vented to Joshua how demanding the fish survey had suddenly become. "Just wait," Joshua warned her, "until we reach the rich waters of Namena."
"You mean it gets worse?" she replied.
"Or better. Depends on how you look at it."
With the winds continuing to die down, we headed back up north in the direction of the Marine Reserve, making another stop at Makogai on the way. This time we were able to dive our normal sites of Rick's Rocks, Ron's Delight and Dominos. Two leaf scorpionfish were re-discovered on Ron's, plus two spotted crouchers. Not having a sign for these fish, Joshua approached Christy to tell her of his find and made an awkward squatting gesture using his whole body. On returning to the dive deck she announced that, even better than seeing these two fairly rare coral dwellers, was Joshua's underwater sign which made her laugh so much that she was uncharacteristically one of the first back having used her air! Well, how would you signal croucher?
That afternoon, we set foot on land for the first time, visiting the village of Makogai. It being school holidays, there were many more children around than normal, making for a very loud and lively entertainment session, which continued well into the dark. Even Joshua, who was conducting an Open Water course with Joka, assisted by Koroi, in the bay, could hear the singing!
Finally, on Day 7, we arrived in the hallowed realms of Namena Marine Reserve, home to over 1000 species of fish! Our first dive there at North Save-a-Tack, however, was a little underwhelming… With all the wind and swell we'd been having the current was not behaving at all as expected. Joshua had checked the current, but it completely switched by the time we got in the water. We ended up with beautifully clear viz, but with an outgoing current at Grand Central Station, which as anyone who's ever dived that site will tell you, is not ideal. So the pressure was on as we motored towards South Save-a-Tack.
Thankfully, Two Thumbs Up and Tetons I were as magnificent as we could have hoped for, offering up a multitude of fish, beautiful soft corals and many critters, including the first white pygmy seahorse Amanda had seen, at Two Thumbs. Wild! Fortunately for Lillian, as she approached, the little critter decided to move along to the next hydroid, otherwise it was so well camouflaged she may not have seen it at all!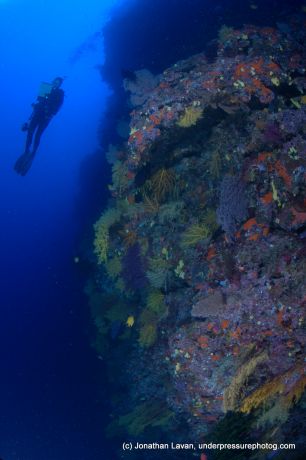 My, what a big slate you've got... - by Jonathan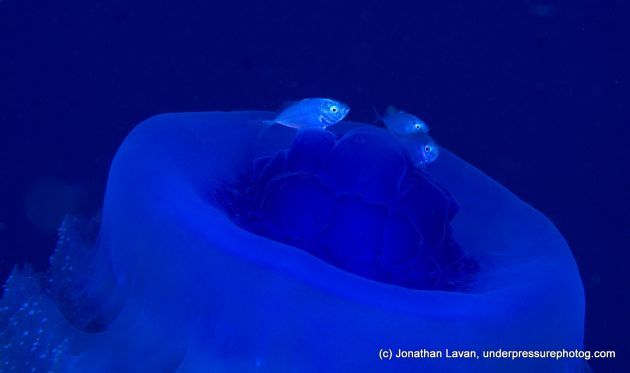 Jacks in space - by Jonathan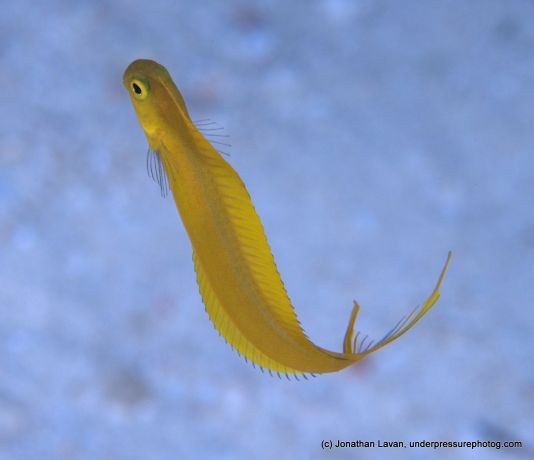 Fiji's very own cheeky-little-bastard fish - by Jonathan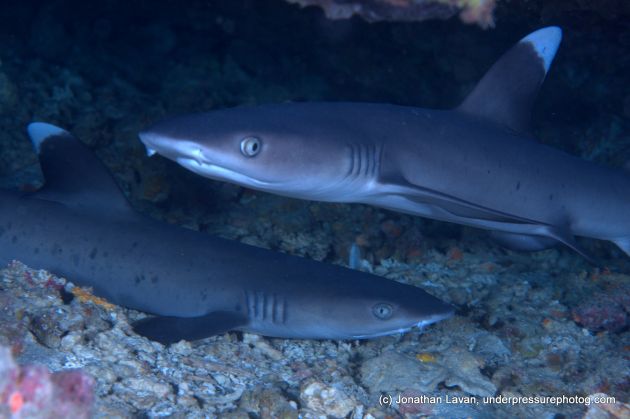 Let's snuggle - by Jonathan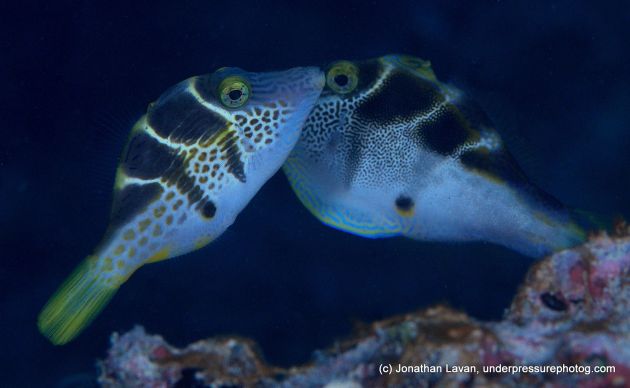 Awesome shot of a toby and a mimic filefish, mimicking the toby. Jagetme? - by Jonathan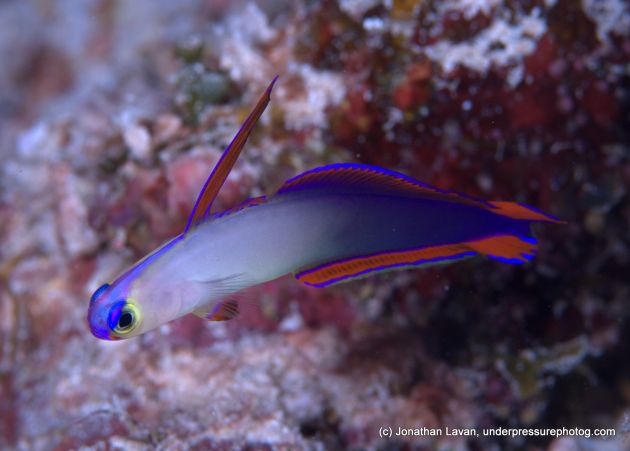 Deep and decorated - by Jonathan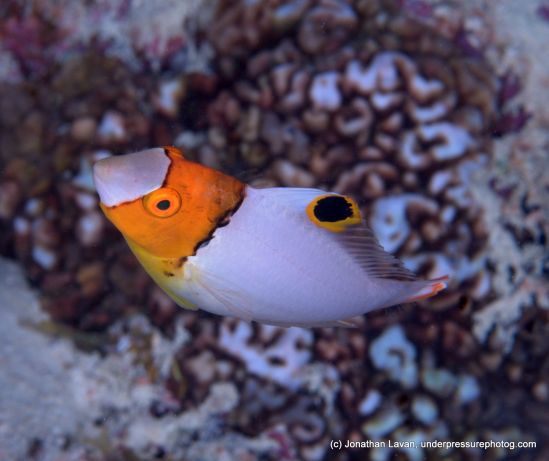 When I grow up I want to have spots - by Jonathan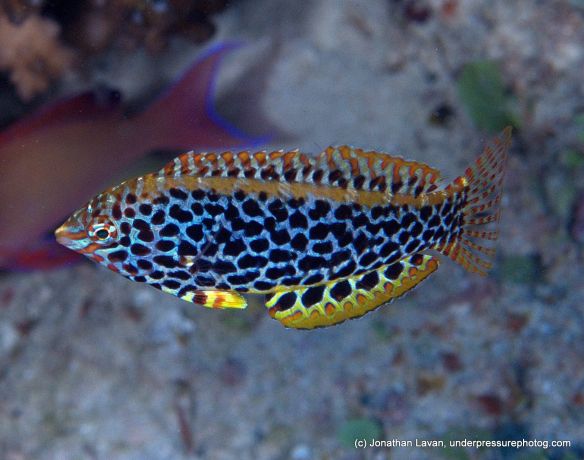 And you thought big cats didn't like water? - by Jonathan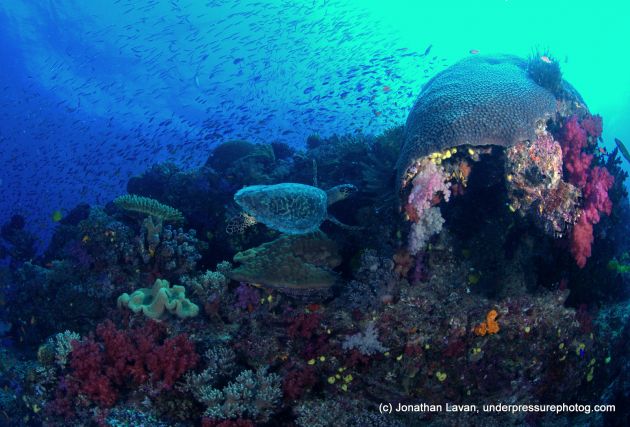 Honestly, I was totally looking at the fish and it just swam into the frame. I couldn't help it - by Jonathan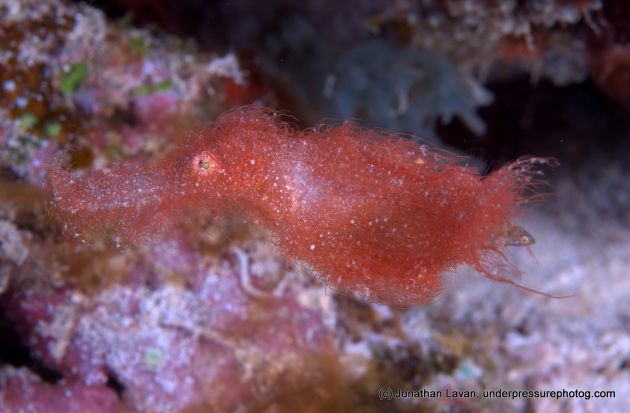 Hairy superstar - by Jonathan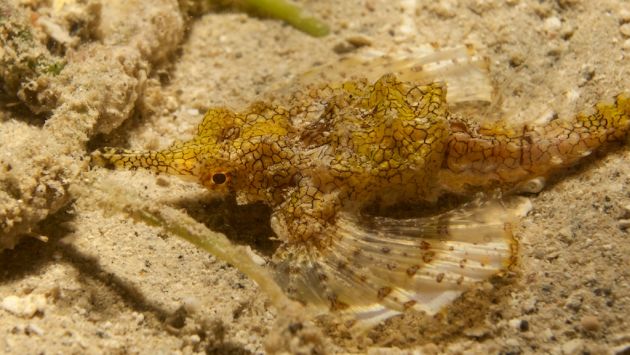 Hello stranger! A sea moth in Wakaya Bay - by Juan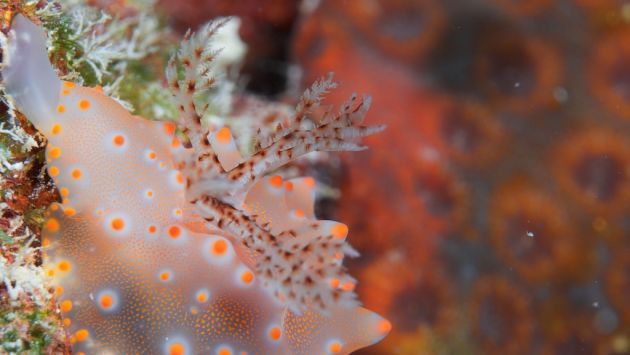 Juan, do we need to have words? - by Juan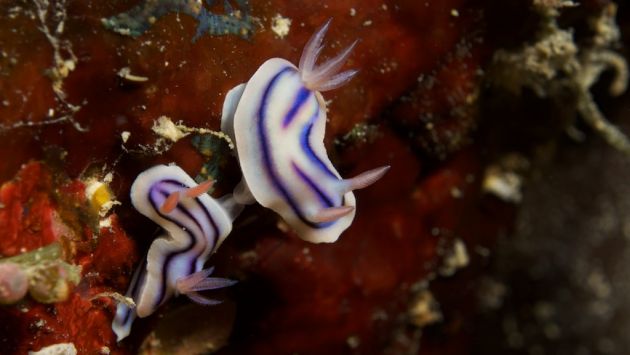 How about if there's sex involved? - by Juan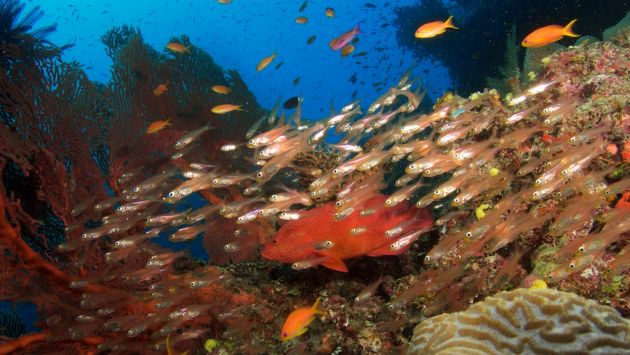 A for Abundant - by Juan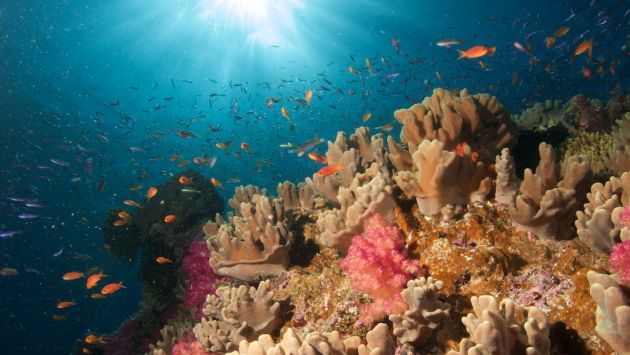 Fiji, still with all the colour! - by Juan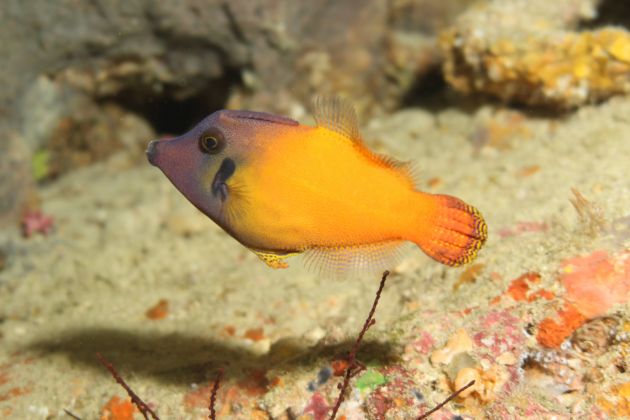 But look at my beautiful orange tail! - by Janna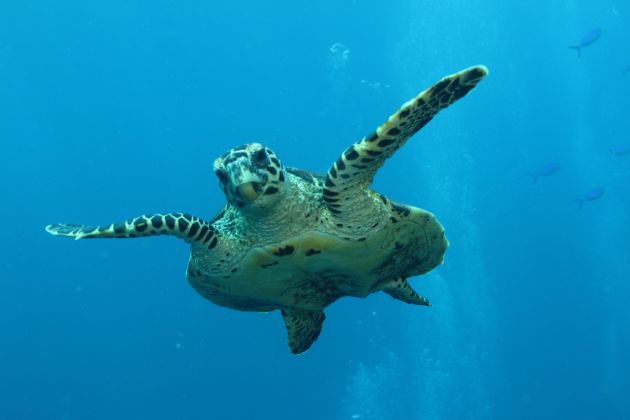 No wait, this is my best side! - by Janna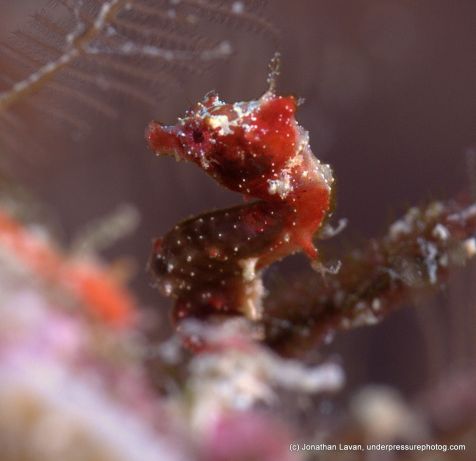 Nice one Koroi - our work here is done! - by Jonathan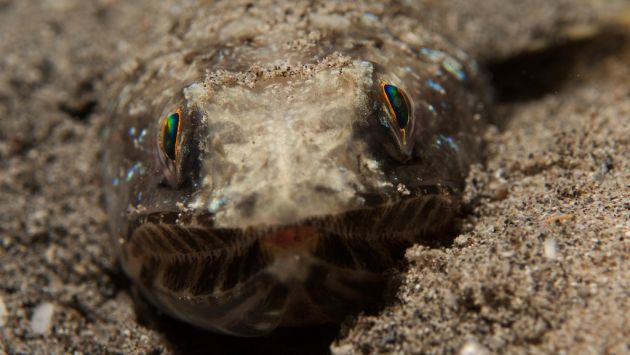 Lounge lizard - by Juan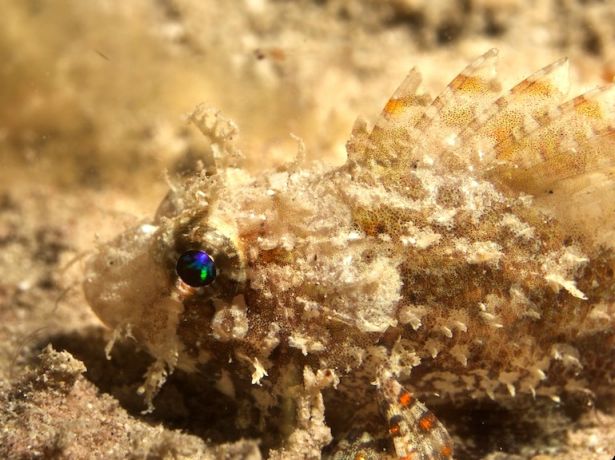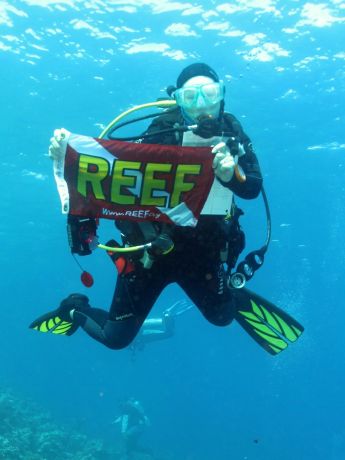 Yes, you are! - by Janna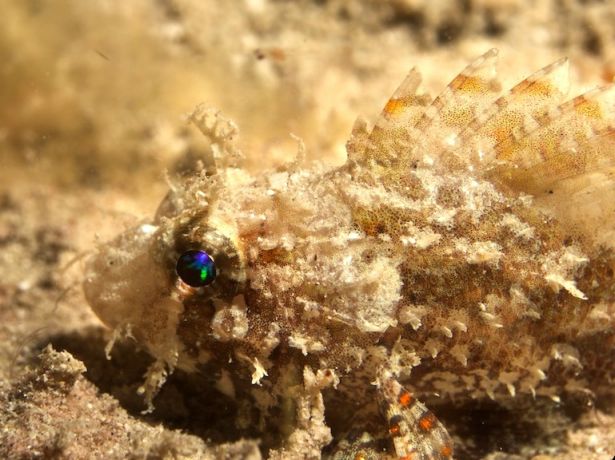 Creature of the night - by Juan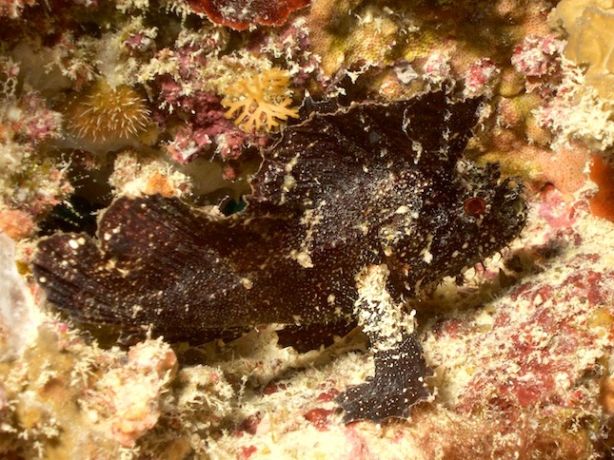 Cute and leafy - by Juan
Our kava party that night was well attended and everyone joined in the animal song with gusto. The highlight however was the hugely entertaining surprise performance from Janna and Jonathan. Accompanied by Big Mo on the guitar, they sang us a song that they had created. And this is how it went: (to the tune of Eric Clapton's "Tears in Heaven")
If I knew my fish, I could fill out my survey
So here's my heartfelt wish
To tell an Ambon from a Ternate
Short form or long?
You can't go wrong
Cuz we know we all belong
Here in Fiji
So here's what you should do
While you count fish on NAI'A
Learn just one or two
And soon you'll be on fire (fi-yah)
You think you can't
Put on your big girl (boy) pants
Cuz we know we can count fish
Here in Fiji
Butterflies and wrasse
Knock you on your ***
Damsels, demoiselles, chromis, dascyllis
What's the diff?
Now you know your fish
Cuz you listened to Christy
It was your greatest wish
To know all the fish
Here in Fiji
Big and small
You know them all
Cuz you came aboard on the NAI'A
On a REEF trip
EVERYBODY: Cuz you came aboard on the NAI'A
On a REEF trip
Needless to say, they killed it. Raucous laughter filled the dive deck, as the song was a huge hit. By the way, we possess the original manuscript, which we will auction off as soon as they hit the bigtime.
The following morning, we headed out to try the north side again, but were met with the same lack of current. So we dived at Kansas and Oz only and were richly rewarded. Beautiful clear vis revealed a bumper four pygmy seahorses amongst an array of the swimmy things to keep any fish counter happy!
Our luck continued in the South. In fact, something amazing happened. On Mushrooms II all three of the following were spotted on the SAME dive: 1. a hairy ghost pipefish, 2. a RED pygmy seahorse and  3. a scalloped hammerhead shark. On the next dive, we found the first two, plus Janet C spotted a timid octopus at the base of Mushrooms I. People call Fiji the "Soft Coral Capital of the World", but what they should call it is "The Place Where Anything Can Happen"! Now that's diversity for you. The pygmy seahorse was found by Koroi, our diligent and cheeky skiff driver, who is training to be a Divemaster. We think he's ready!
On our second to last day of diving, we visited E-6 and Mount Mutiny before heading to Vatu-i-Ra. People on Big Mo's skiff were lucky enough to see a silvertip shark. While we normally only see these gorgeous creatures down deep, this one decided to come up to thirty feet to see what all the fuss was about. The fuss was a winged pipefish, of a different reddish colour than what we normally see. What were we saying about all things great and small…?
Our last day was spent in the unpredictable region of Vatu-i-Ra. Apart from a taste of strong current on the aptly named Maytag, the rest of the dive sites behaved themselves and showed a veritable bounty of fish. Janna, new to identifying Fijian fish, had a proud moment when, after surfacing from a dive at Charlie's Garden, came up to realize that she had recorded her first century: more than 100 different species of fish on one dive. Christy, tireless leader and daily educator breathed a sigh of relief – Well, at least someone's been listening!
So we motored slowly home under the now lovely Fijian sunshine back to Lautoka, having logged 1000s of fish for the largest fish population database in the world. Once in port, we got ready to swap our current guests for a second batch of REEF fish surveyors. Apart, that is, from three ladies who just can't get enough. See you for another round in six hours Christy, Janet E and Lillian!
"I've made 5 of the best liveaboards in the Pacific and NAI'A is probably the best of all. Fantastic crew, great diving sites, unforgettable memories" - Juan
"Great experience, wonderful crew and fantastic diving. Fiji has many jewels and NAI'A is one of them. Thank you all for a wonderful time." - Brenda
"This is the best liveaboard dive boat we have ever used. Thank you for letting us dive the way we wanted to dive, and the crew was absolutely superlative" - Bruce
Our Guests...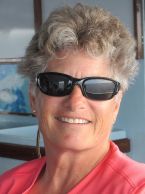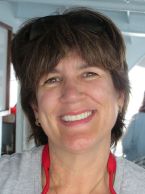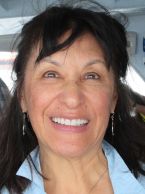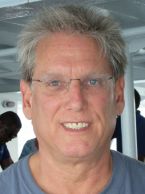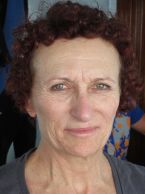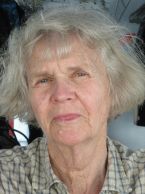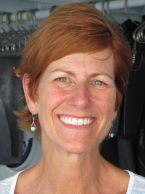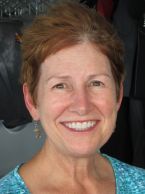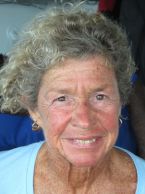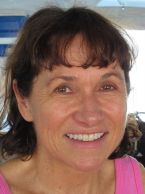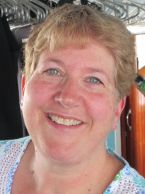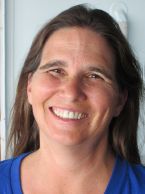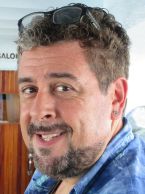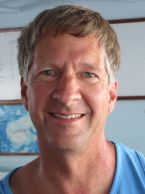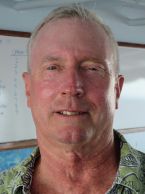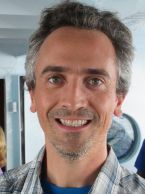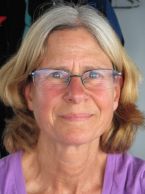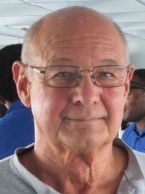 Comments
"I have just had a marvellous 10 days aboard Nai'a. As usual, your Fijian crew are rather special, and all the other guests felt the same. It was so great to be aboard again."

~ Quentin, 6-time passenger, New Zealand