The OC
Destination: Fiji's Bligh Water & Taveuni
Trip Date:
Apr 9th - Apr 19th, 2016 -
Comments
Author: Joshua & Amanda
Welcome Back: Hosam, Rika & Sonny
This week, we welcomed a group from Southern California led by Hosam. The Egyptian immigrant, who has called the US home for more than 20 years, owns five dive shops in his area and has attracted a loyal following of divers. Many countries and major religions were represented on this trip, including Ing from Malaysia and Rika from Japan. The only guests not members of Hosam's group were Brian, a Liverpudlian and his Indian wife, Subha, who live in New York, and Isabelle, a Swiss-Frenchwoman who lives in Australia. At one point, we had a Catholic, a Muslim, a Buddhist, a Hindu and a Jew dining together. We think, if given enough time to chat, we could solve most of the world's problems! This ten-day trip was particularly special for Rocky and Lisa, who got married the week and chose a diving holiday in Fiji as their honeymoon. Together, this group has traveled the world together and amassed a mountain of dive stories from their expeditions to Indonesia, Palau and the Cayman Islands.
The weather was clear and calm as we did our checkout dive in the murky Tovolea Reef. The poor visibility made it impossible for the group to stay together underwater, but we managed to find juvenile many spotted sweetlips and the rare bluestriped pipefish. For our first full day of diving, we visited the scenic Vatu-i-Ra area. A strong current on the first dive meant plenty of grey reef sharks and barracudas at Coral Corner and giant trevallies on the hunt at Maytag. Despite the conditions, Joshua managed to pick out three types of flabellina nudibranchs, a Poss's scorpionfish, leaf scorpionfish and four sea spiders. For reasons we have no idea, we are seeing many more of these diminutive creatures since Cyclone Winston and we quickly learned which among our guests appreciated the small stuff.
Later at that same site, Amanda found all that plus a giant Spanish mackerel looking to catch a fusilier off guard. For the dusk dive, we returned to Alacrity to try to find the small ornate ghost pipefish Amanda had found hidden amongst black coral last week. Joshua found it again and even marked it on GPS, so we can return there next week too!
There was one guest on this trip who requested to be called "The Dude". Only because there was already another Brian on this trip, we indulged him. Amanda led the night dive on that site with him and others and discovered a porcelain crab in pink soft coral, a couple fat moray eels and plenty of nudibranchs. On the skiff ride back, The Dude did his best to make the other divers jealous as he sipped his cold Fiji Bitter.
On Day 3, we made the long haul down to Gau Island where healthy hard coral, schools of fish and plenty of sharks awaited us. Our first dive was at Jungle Jig, a deep pinnacle just off the main reef outside Nigali Passage. Big Mo and Amanda found the resident blackbreasted pipefish, loads of Lori's anthias and the uncommon multibarred angelfish. Our next two dives took place in Nigali Passage where a strong current attracted many female grey reef sharks. As it is April again, it's time for the Great Fiji Shark Count, where we log all of the sharks rays and turtles we see for research and conservation purposes.
A particularly strong current meant even more barracudas (bigeye, blackfin and pickhandle) schooling in the underwater canyon. It also meant that we had to kick hard to glimpse the Cabbage Patch, but on the second dive when the current had diminished, Amanda and Joshua placed our guests in the perfect spot to take in the beautiful reef covered in chromises and large-eyed striped bream. Rika and Isabelle kneeled shoulder to shoulder and fired away. Isabelle, the lone European this week, had an endearing accent comprising a mishmash of French and Australian. Although she is petite, she managed to lug around a giant camera underwater and get herself in position for just the right shot.
Big Mo led Rika and The Dude on the night dive in Herald Bay, where they saw the bizarre blunt end sea hare and several scorpionfish and lionfish 
For our first two dives on Day 4, we split the group between Jim's Alley and Anthias Avenue. Big Mo showed the port skiff the juvenile blue ribbon eel at Jim's, while Joshua's starboard skiff indulged in macro heaven with porcelain crabs, Sarasvati shrimp, Kunie's chromodoris, brown banded pipefish and five trinchesa sibogae nudibranchs. Before returning to Nigali Passage for a couple more adventures, we hit the Outside Reef, which is replete with beautiful hard coral and a bounty of fish.
Just shake things up on the second day in Nigali, we like to take our guests along the walls of the channel, where the deep purple soft coral is spectacular. Amanda then dragged her group back into the middle of the channel to check out four trinchesa sibogae nudibranchs. We hope it was worth it!
Rika and Ing joined Joshua on the night dive in Herald Bay and we made it count with sea hares, a red reef crab, a school of catfish eels and a small white octopus during the safety stop. This was definitely the highlight of the dive; we hope Rika managed to catch some footage before it escaped!
Next we headed north to the beautiful island of Wakaya and once again, we had the ocean to ourselves. By this point, the sky had become overcast, but we still enjoyed wonderful dives on these healthy reefs. Koroi showed everyone the whitecap shrimpgoby and two winged pipefish at Vatu Vai on the first dive, while later at that site, Rod and Sue spotted a large manta during the dive and the rest of the port skiff enjoyed swimming with them on the surface afterwards.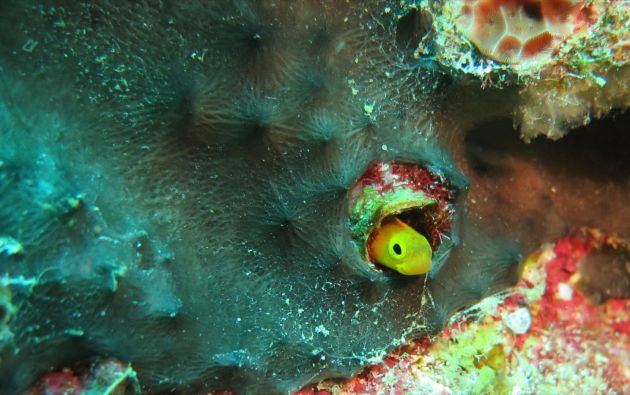 Peek-a-boo - by The Dude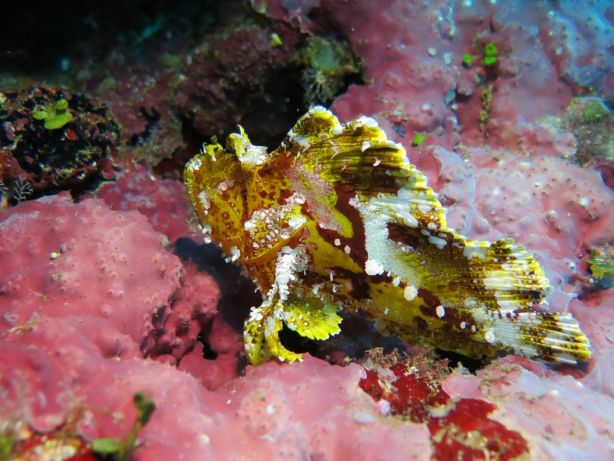 Hidden predator - by The Dude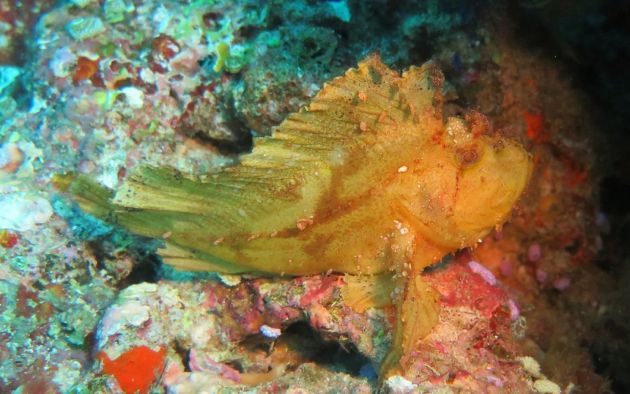 Hidden predator II - by The Dude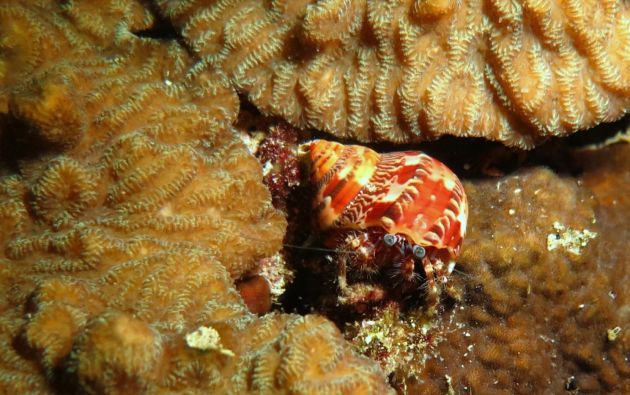 Mobile home - by The Dude
Salad bowl - by The Dude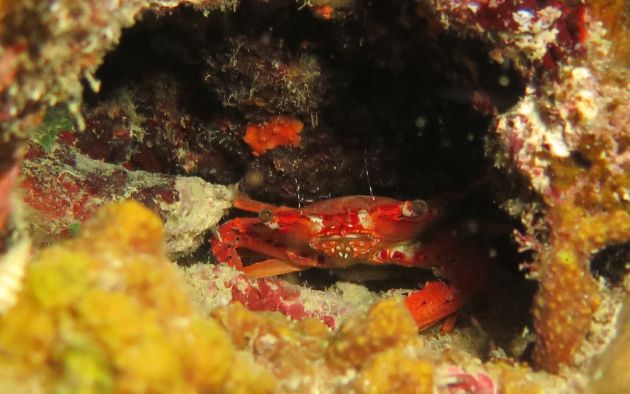 Coy - by The Dude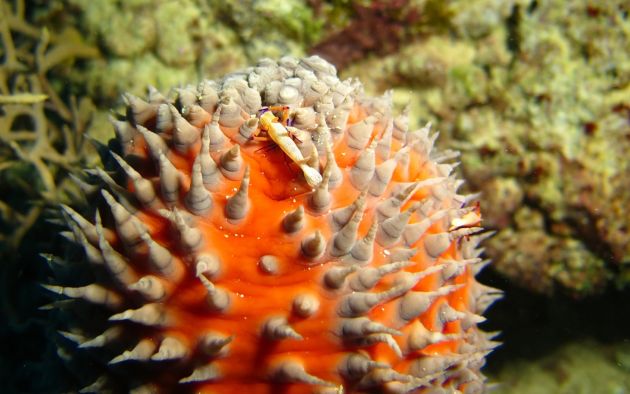 Hitchhiker - by The Dude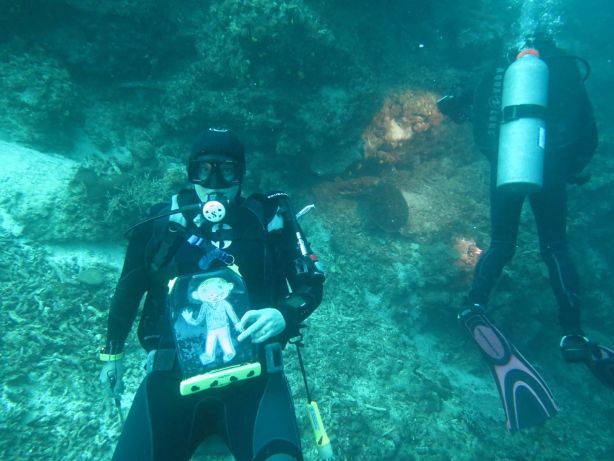 Flat Stanley dives Fiji - by The Dude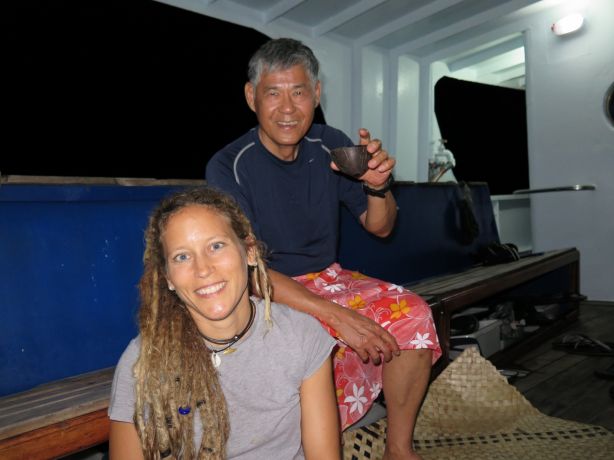 Kava time! - by The Dude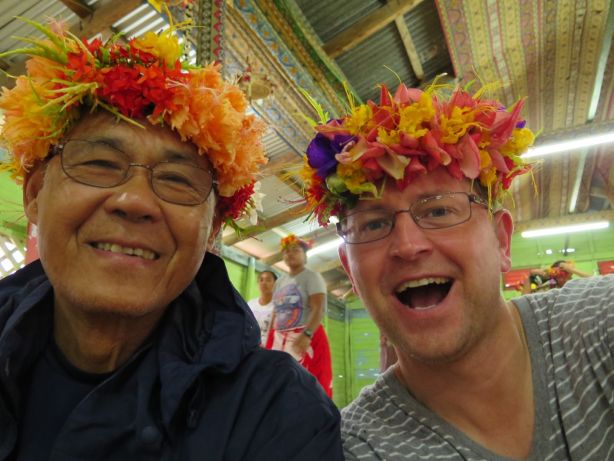 Let's dance! - by The Dude
With new storm TD17, looming on the horizon, we sped to shelter in the east to spend several days diving the famous Somosomo Straight, better known as Rainbow Reef. A couple of our divers fit right in with the reefs cloaked in outrageous dendronepthya soft coral. It was always easy to spot Brian and Subha among the group, as they wore shiny neon lycra dive suits that made them look like superheroes from 70s TV shows!
As this is only our second trip to this territory, we are still trying to figure out the very tricky currents here. Big Mo had a fabulous dive on Jerry's Jelly at 07:30, but when Joshua's starboard skiff jumped just half an hour later, they got spanked… What a difference thirty minutes makes! We caught the right current later at the more reliable Freeway, where we saw five large lobsters together in a hole and an octopus that Isabelle found.
That night we hosted our guests for our kava party, which features catchy traditional Fijian songs and plenty of Fiji's favorite earthy beverage. Subha was so moved by our crew's performance of Isa Lei, the traditional farewell song, that she showed her gratitude the Indian way, by kneeling and pressing her forehead to the floor.
We continued our dive adventure in the Somosomo Strait for Day 7 when, on the first dive, we got the current just right for a spectacular dive at White Wall. For good reason, this dive site is very famous, but we're not sure why it's called "White" Wall when the soft coral covering it are clearly glacier blue! The soft coral starts at around 70' and saturates the dramatic wall down to 200'. At the second swim-thru, Amanda found two orangutan crabs in a pocillopora coral and even a pygmy octopus. The current picked up in the afternoon, making Rainbow's End a very thrilling ride for the starboard skiff. The strong current bought such a stunning, extremely densely packed amount of fish, it felt like you could cut the ocean with a knife 
For our village visit to Kioa, only about half the group joined, but those who made the trip were rewarded by the warm hospitality of the transplants from Tuvalu. When our hosts asked us to join them in dance, Renee, despite needing a cane to walk, bounced up and boogied. Following dinner, Amanda led night dive ninja Rika and The Dude in Viani Bay and found a Cassiopeia medusa and a bigfin reef squid, among other cryptic critters.
For our third day on Rainbow Reef, we again started out at the magnificent White(ish) Wall. The visibility was even better than the day before and we tracked down some cool wildlife like flabellina exoptata nudibranch and a few Hyland's flatworms hanging out on the top of the wall. Now starting to really get the hang of it, we caught the current just right on Rainbow's End, where Joshua found two peacock mantis shrimp, Rika found a blue ribbon eel and Kristine just watched the fusilier show. Normally, we have a one hour time limit on night dives as a safety measure, but if she had her way, Rika would never come up! So, as she was the only one interested in either the dusk or the night dive that evening, Big Mo made her a special offer: a two hour dive. Long after we had finished dinner, Rika finally returned from Vatudamu Point all smiles, having seen a slew of nudibranchs and crabs.
Although forecasts called for TD17 to skid past us, it crawled over Fiji slowly, dumping rain and picking up wind. With gusts coming from the northwest, the best diving option was to stay in the Somosomo Strait on Day 9. One of our most memorable dives came that morning at the Zoo where our group saw tons of fish feeding in the mild current and a trio of graceful spotted eagle rays gliding by.
On our next dive at Jack's Place, our guests did our job for us by finding some really interesting fish. Towards the end of the reef, after Joshua had pointed out a fresh brood eggs belonging to orange-finned anemonefish, Brian located the smallest brown leaf scorpionfish we have ever seen! Apparently, it was just waiting for the anemonefish to hatch so he could gobble them up! Then The Dude came through with a rare and tiny (1cm) brown cockatoo waspfish. Finally, while swimming over the sand full of spotted garden eels, Kristine found a juvenile peacock razorfish. Nice one, guys, we think we'll just take a nap! After the dive, Sonny reported that he saw the biggest manta he had ever seen, holding his hands about six inches apart to demonstrate its enormity. When he described its behavior, we figured out that he was referring to a mantis shrimp. Um, small difference..!
We headed to the southwest part of Rainbow Reef for our last dive at Midwest. The outgoing current brought in lots of fish and Big Mo lived up to his reputation as the master of the small stuff by finding two pygmy seahorses. Not to be outdone, he found three the very next day at Cat's Meow. Finally, on our second dive on the last day, the mighty Fijian divemaster found two more at Vatu Vonu for a total of seven pygmy seahorses in three consecutive dives!
It was a rough crossing getting from Taveuni to Vuya Reef, but well worth it. We were now well west of the storm and the sun came out just in time. Our heart rates accelerated a bit as the starboard side descended at Vatu Vonu. A very suspicious grey reef shark spent the first few minutes of the dive circling us inquisitively.
For our last dive, we moved to the UndeNAI'Able area to explore the Pinnacle and Blueberry Hill. At the hill, Amanda finished strong with a roboastra gracilis nudibranch and the endemic Marjorie's wrasse and Rebecca pitched in with a couple flatworms.
We have very few photos to show for a 10-day dive trip. Apparently, our guests preferred to take them home privately rather than share with the group! It's OK, all you need are your eyes and ears to create wonderful memories of Fiji – from colorful reefs to exuberant songs.
Our Guests...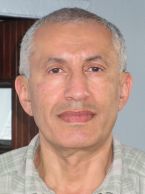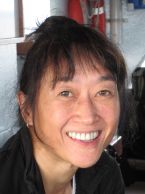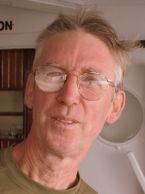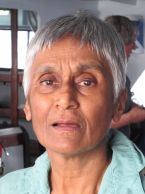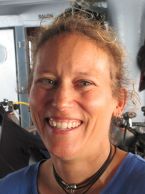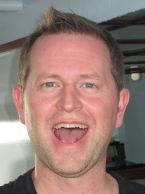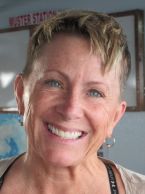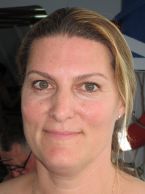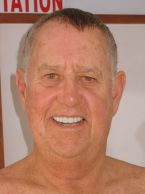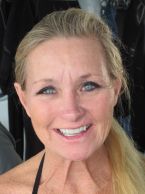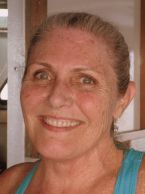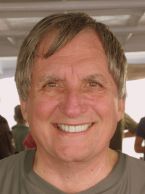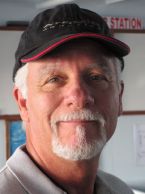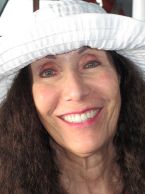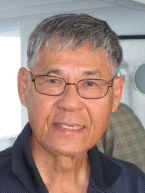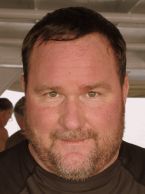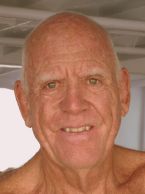 Comments
"NAI'A dives the world's most beautiful coral reefs."