Omens
Destination: Fiji's Bligh Waters
Trip Date:
Apr 11th - Apr 21st, 2015 -
Comments
Author: Amanda & Joshua
Welcome Back: Royston & Jean
Congratulations: Richard & Rosie on their birthdays & Jason & Evan on their engagement!
If you are the type of person who believes in omens, this charter would not bode well right from the start. On the night before the guests arrived, our divemaster Big Mo called to say that he was struck down with a terrible sickness and wouldn't be able to make it, leaving the two of us rather in the lurch. The next day we received our second bit of bad news: one of our guests had missed his flight and wouldn't make the charter.
Thankfully, this inauspicious streak did not extend underwater. Lady Luck was clearly with us on the checkout dive, with both guides spotting the rare and beautiful threadfin dartfish. A good omen maybe? In hopes that at least one, if not both, of our missing divers would eventually be able to join us, we opted to stay close to Viti Levu for the first few days and headed to Vatu-i-Ra. Here we discovered that the sea spiders of Fiji had been getting busy… within the first two days of diving, J and Amanda had spotted a whopping 18 of the miniscule stick-like creatures. That's got to be a record!
Here we also had a rumour confirmed that our guest, David, had made his way to Fiji already and was to be joining us via water taxi before lunch on the second day. Phew! Although, truth be told, I think his brother Tony was getting quite used to having the cabin to himself…
This group of divers was composed mainly of American, with two Israelis, Alex and Yeli, and Renate, our token Austrian, joining us. We were also very happy to welcome back Royston and Jean. Jean certainly got our attention by walking first up the gangplank, proudly sporting a head of bright violet hair. Now that's not something you see many 76-year olds doing. This was our second chance to share a charter with Jean, so we already knew her to be a bit of a rock star. Her first charter with us was almost called off because a cyclone was heading straight for us, however, when Amanda offered her the chance to get off she opted to stay on board saying "It's you and me blondie, lets do it!"
During a dive at Charlie's Garden on that first day in Vatu-i-Ra, a crinoid star hitched a ride on Alex's back. Joshua was anxious to show him a beautiful red-lined flabellina that he had found, but first needed to pull the crinoid off Alex before it wound up in the Red Sea. We're pretty sure that you have enough there already.
Heading off for a glorious day in the Vuya area, which includes the UndeNAI'Able reefs and Cat's Meow, we received our second piece of good news. Big Mo announced that he would be fit to join us on Tuesday. Things were definitely looking up. Apart from this welcome news, the crowning moment of that day was probably the night dive on Nasi Main Reef where J came back saying "the only thing we didn't see was a cuttlefish!" Thanks go out to Alex who had decided not to bring his camera, therefore ensuring that lots of enviable subjects were seen.
So on our fourth day we turned around and went back to Vatu-i-Ra for some more colourful reefs and macro critters and to receive the (almost) fully healed Big Mo. He also joined us around lunchtime and like a trooper, jumped into his dive gear straight away and led his first dive.
One of the highlights that day was a rare viewing of our NAI'A namesake. On the way out to Maytag, Joshua's skiff saw a pod of spinner dolphins scuttling along the surface. Later that day during the two o' clock dive, Amanda and the rest of the crew saw about 50 of them surrounding NAI'A, jumping, spinning and generally misbehaving all around us. NAI'A means dolphin in Hawaiian, which is where the boat's owners grew up. If we're talking omens, that's got to be the best of them all.
As if to prove it, the dusk dives that day were something special. A combination of that spooky half-light, just so many fish that you could hardly see the water and a gentle current drifting us along made sure that everyone came up with smiles on their faces.
By this stage it was clear to see that Evan was the clear favorite to win the Diligent Logger Award. She began logging each dive before even going in the water (!), which some might say is wishful thinking. Before completely peeling off her wetsuit after each dive, she would whip out her astronaut pen and waterproof paper and record what she had just seen. Now that's industrious!
Waking up along the beautiful shores of Wakaya is always a treat, especially when the sun shines. Whilst none of our larger friends were around, we found plenty of smaller ones to make up for it. Daring to go a little deeper than the rest, Alex, Yeli and Linda accompanied Amanda down below Lion's Den. Here they were rewarded with some beautiful sand dwelling fish including the decorator dartfish, blue headed tilefish and the square-spot anthias. Meanwhile at Vatu Vai, Joshua found our winged pipefish and a couple new whip coral shrimp.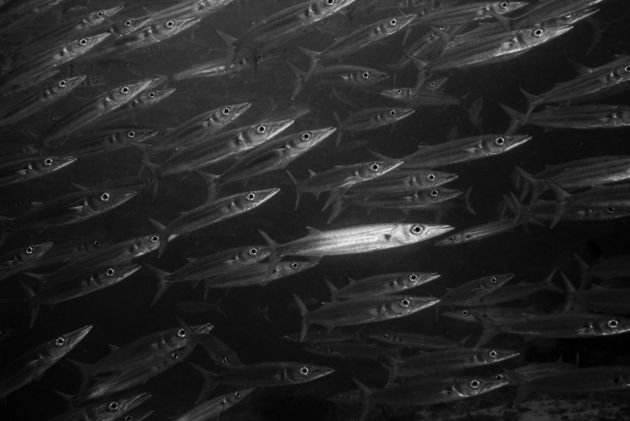 Against the grain - by Tony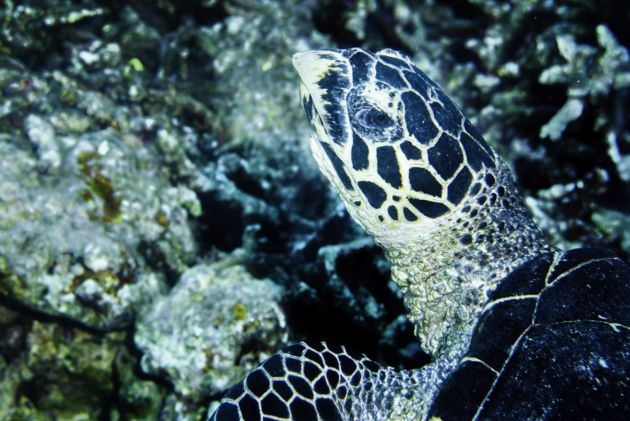 Stare down - by Tony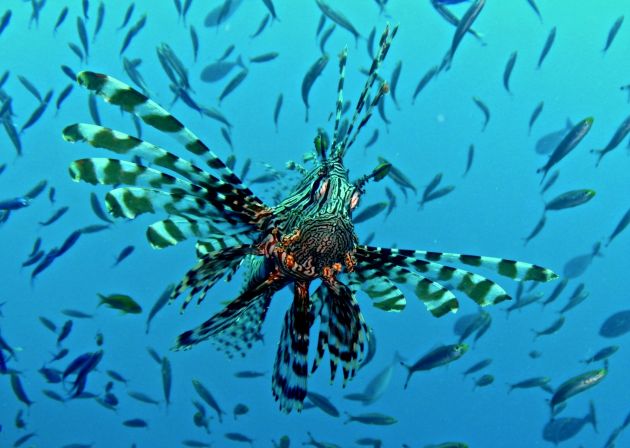 Feathered flight - by Big Mo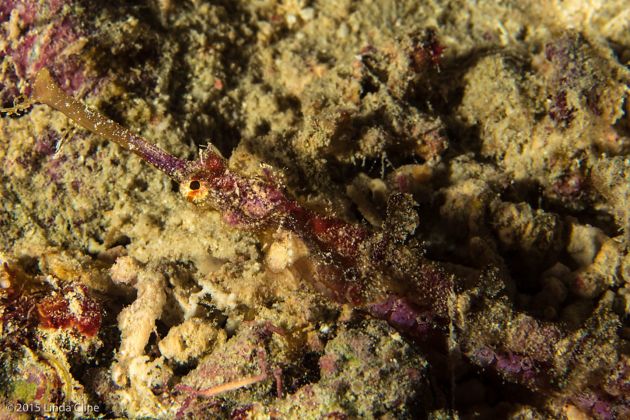 On a wing & a prayer - by Linda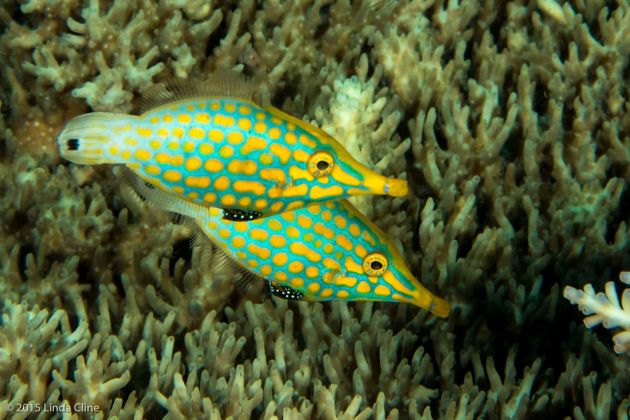 Cutest fish in Fiji - by Linda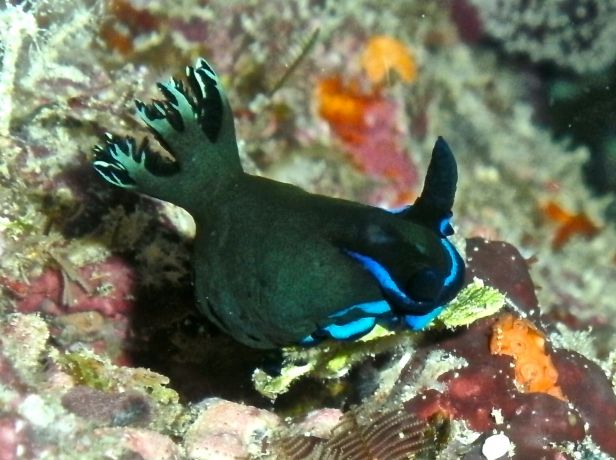 Glum - by Big Mo
Fuzzy friend - by Big Mo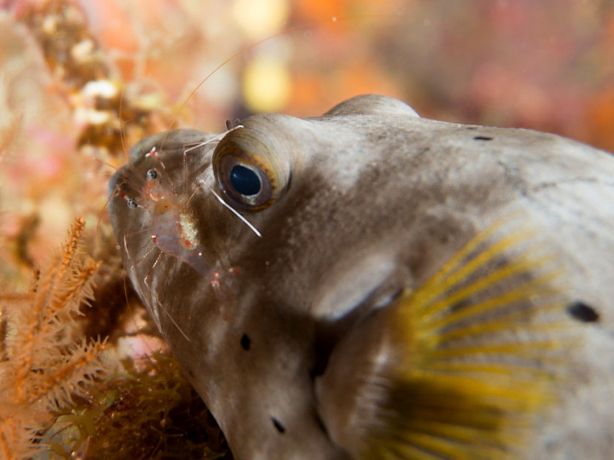 Make sure to get the gum line - by Alex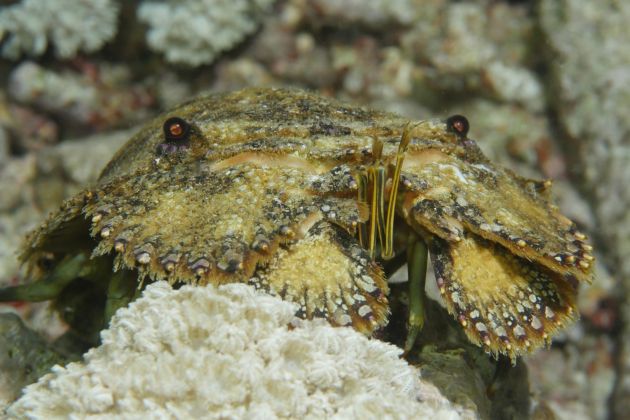 Slip up - by Jason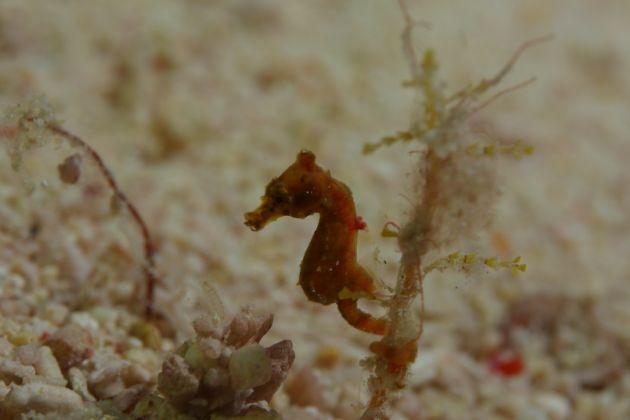 We've never seen this color of pygmy seahorse before! Where did you come from? - by Jason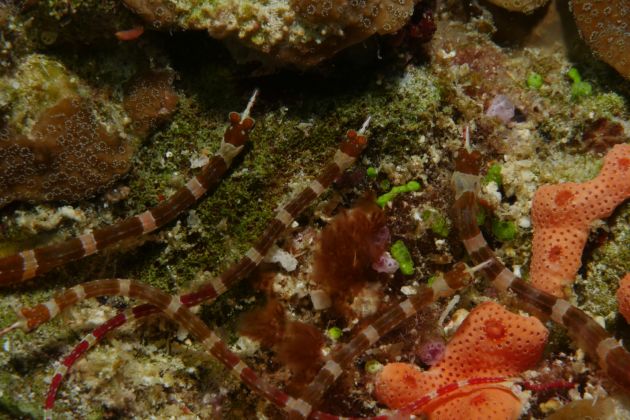 Slumber party - by Jason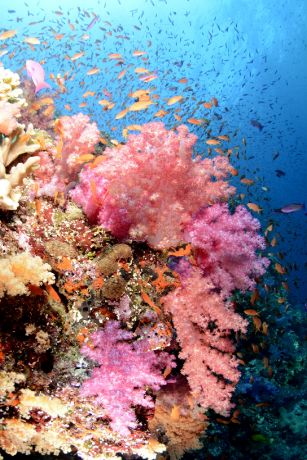 Pyrotechnics - by Jon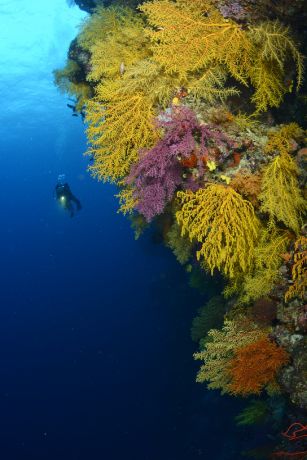 Splash of color - by Jon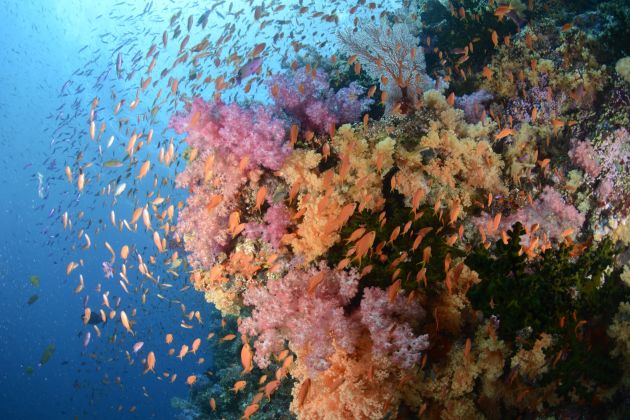 Radiant Fiji - by Jon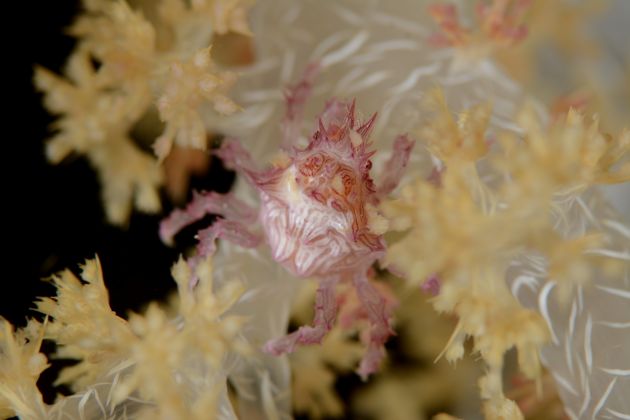 Crafty bugger - by Jon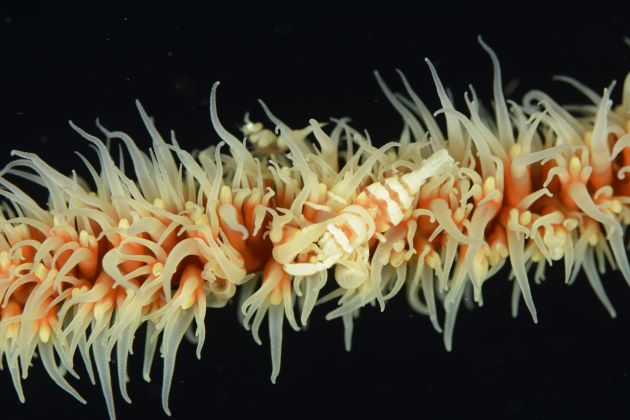 Whipped into shape - by Jon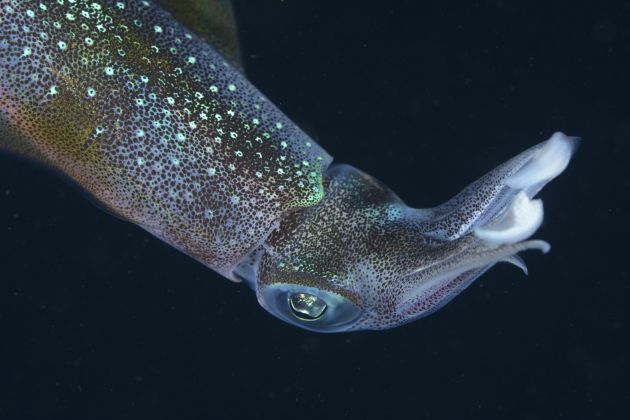 Nuances of night - by Jon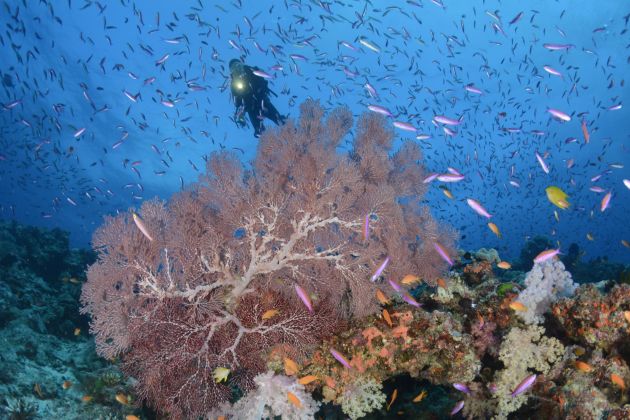 Fan of fans - by Jon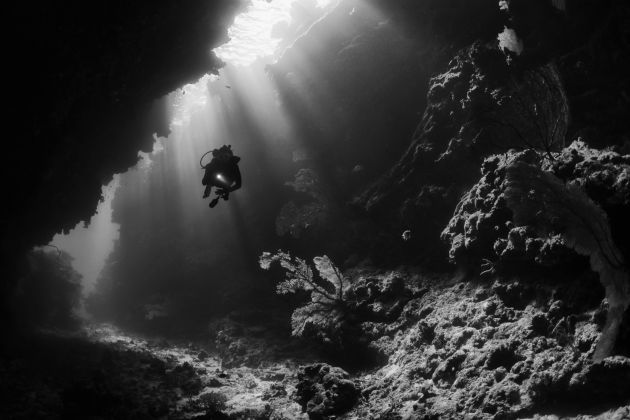 Prayer time - by Jon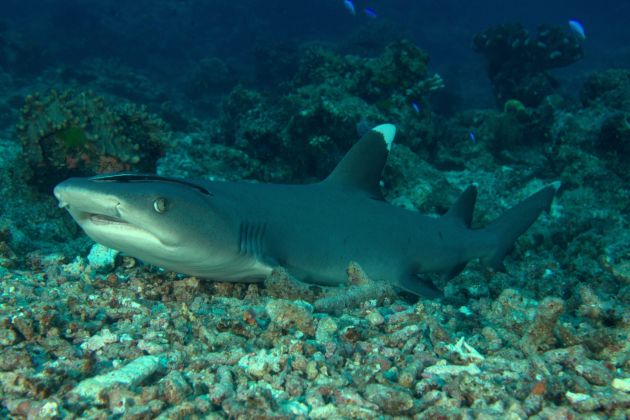 Laying down on the job - by Royston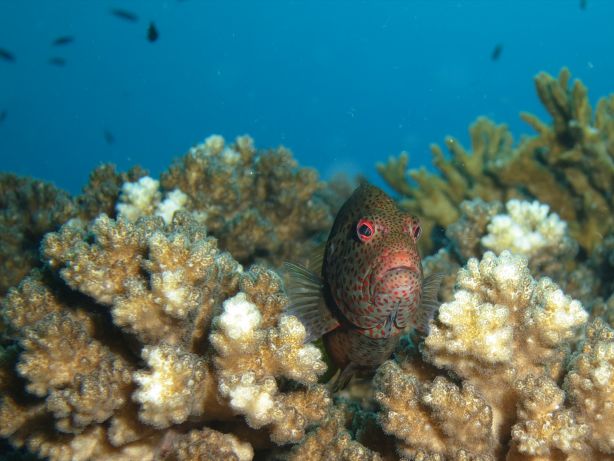 Laying down on the job II - by Yeli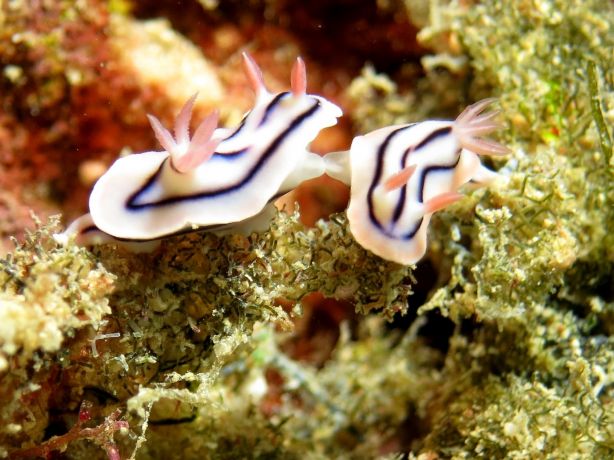 Gettin it on! - by Yeli
The next day made Jean very happy. She likes the big stuff and that's what you get at Nigali. With monster waves crashing over the reef and filling the lagoon up with water, it took a lot longer (5 hours rather than the normal 3) for the current to start running into the passage. But when it finally did, what a show! Around 15-20 grey reef sharks, a marbled ray, a malabar grouper and lovely big schools of barracuda were enough to make it well worth the wait.
That afternoon we took the opportunity to visit our friends at Somosomo village in Gau. A hoard of uber-cute little kids met us on the beach and scrambled to hold our hands as they showed us around their village. In recent weeks we'd been distressed to see the kids suffer from various skin ailments, so it was great to see that following some medical donations from us and our guests that they seemed to be in a much better state during this visit. They say that charity begins at home and this is where we live.
Having a birthday or anniversary onboard is always a treat for everyone because it means not only a song from our onboard band during dinner, but also there's always yummy cake to go around. So this charter we were especially spoilt with two birthdays and an anniversary. That night along the shores of the island of Gau, we celebrated Jason and Evan being together for four years. However, from now on this date will forever be the anniversary of something else as well…. That night, Jason decided that four years was long enough and popped the question… and she said yes! (phew, might have been a long five days otherwise!) Certainly a first since we've been onboard and maybe the second only since boat owner Rob proposed to his girlfriend Cat more than ten years ago. Congratulations, guys. See you for the honeymoon?
The wind had picked up over the course of two days and the journey that night was, shall we say, a little bumpy, but we made it safe and sound for two days diving in the incredible Namena Marine Reserve. Our first dive at Fantasea was not for the faint hearted. A blazing current was what we promised and exactly what we got! We zig-zagged along the wall among schools of fish including the crowd pleasing rainbow runners and two enormous bumphead parrotfish before being whipped over the top and pinballing amongst the bommies. I think we all earned our breakfast that day!
That afternoon on Kansas, Rosie saw something that made her laugh so much she flooded her mask. Our divemaster trainee, Koroi, was concentrating hard on his mapping project. Unaware of his audience, he positioned himself on a tiny bommie on the bottom, crossed one leg over the other, whipped out his slate and focused on sketching the reef. Seeing someone behaving as if they're at a board meeting is just not what you expect to see while looking for macro critters in the sand. In fact, I'm pretty sure she's still laughing about it now!
That evening we once again tested our guests in their ability to make the best goat sound during our kava party. Somehow, Moji got to be in charge of directing that song, as we feared a crazy light went on behind his eyes, the power went to his head and before we knew it we had people bleating and baa-ing all over the place! We had a good turn out though and last woman standing was Renate. 
The FOMO (Fear Of Missing Out) Award for this trip goes to Jason, who didn't miss a dive throughout the 10-day excursion. Honorable mentions go to Yeli and Alex, who also made every single dive, but Jason did it without a wetsuit!
Our last full day of diving started with a bang. We had just enough current coming in to Schoolhouse to give us the amazing schools that the site is named after, including four curious hammerhead sharks who hung out behind Linda. She'd already seen and snapped the four sharks and assumed that they'd swum away. They obviously thought that she was worth investigating much more thoroughly and stayed to study her, um, tank with great interest. Joshua tried to get her attention to tell her to "turn around there are FOUR hammerheads behind you!!!" Instead, she just calmly gave the OK sign to say "yes, thank you I saw them, and now that they've gone I've found a lovely nudibranch".
J made sure that this did not happen the next day. For our last day of diving we headed for the seamounts of Mount Mutiny and E-6. With the current going out we dived Mount Mutiny finishing up at the end of Rainbow Wall, a point where, in the past, we have seen both silvertip and hammerhead sharks. Although late in the dive, he checked the air of everyone remaining and decided to take a look down a little deeper. Hitting 100 feet he, Jason, Renate, and of course Jean were rewarded with four beautiful hammerheads cruising just below them. Feeling pretty chuffed with his decision he started to head back up, frequently glancing behind him, when another appeared below and then another and then another, before the lucky foursome had a magical school of 14 hammerhead sharks cruising effortlessly by in the deep blue. Needless to say, everyone else was various shades of green at breakfast!
After a grey start to the day, the sun came out just in time for the last dive through the Cathedral on E-6. With light streaming down from above, we could see how the cavern got its name, giving everyone a fantastic memory to go home with.
So after a shaky start, our luck certainly changed and we ended up with a fabulous ten-day charter, replete with big stuff and little stuff, to share with a great group of people. 
"The crew became brothers & sisters. Joshua & Amanda were wonderful and full of fun & love. Leaving NAI'A is like leaving a a new found family and one day I will come back again just to visit my new family here."
-Royston
Our Guests...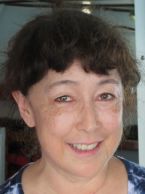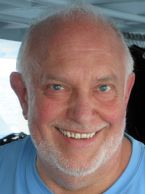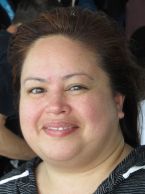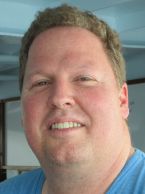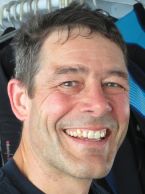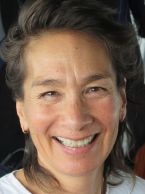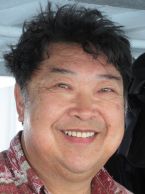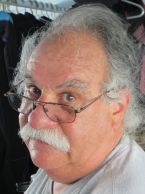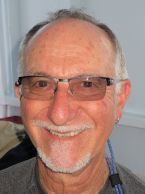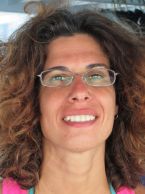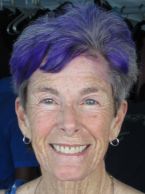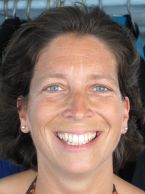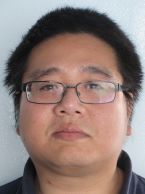 Comments
"Thanks for team of NAI'A ship!!! For the best time what I spent in Tonga whale watching trip. "

~ Damir, Kazakhstan. 12 years old