Pilot Whales for Breakfast!
Destination: Fiji
Trip Date:
Dec 7th - Dec 14th, 2013 -
Comments
Author: Joshua & Amanda
Welcome Back: Don, Steve, Jeane, Annie & Helen
Congratulations: to Leslie & Darrian on their Nitrox certification and Happy Birthday to Tijn
It's not your typical birthday. Fiji is not your typical holiday destination. And NAI'A is not your typical diving live-aboard.
As we pulled out of Lautoka for our check out dive, we were one guest short. A 3-hour delay in Sydney airport before his flight to Fiji is probably not how Tijn (pronounced Tine) was expecting (or hoping) to spend his birthday. The rest of the guests had already done a dive and were sitting down to dinner when he finally joined us onboard. So to make it up to him after dinner, the crew entered the salon to singing "Happy Birthday" Fijian style, while he was served his birthday cake!
This week's charter was made up of a lovely group of people from far and wide including, amongst others, an ex-cop, a law professor, 2 vets, a yoga instructor, a marine biologist working in Fiji and an animated film editor. This made for lively and interesting dinner conversation with many stories being told.
Whilst chatting to Darrian and wife Leslie the first day Amanda casually mentioned that "no one so far had done 100% of dives offered since we started." His wife Leslie looked at her aghast and said "Oh, now you've done it!" Apparently she'd just thrown down the gauntlet. Unable to resist the challenge he went for it, but by the second day admitted that he had finally succumbed to the fact that Nitrox would make it just a bit easier. So in between dives (didn't want to damage the record!) we taught both Leslie and Darrian to be fully fledged Nitrox divers.
Our first full day of diving took place at Vatu-i-Ra, where strong currents fuelled the colorful soft corals that make Fiji diving famous. Some diving on Maytag were lucky enough to see the silvertip shark, very seldom seen in these waters. The wind had been blowing all day and night, making for a rocky crossing to Namena, the location for our next day of diving. We were happy to discover that currents had returned to normal this week at North Save-a-Tack Wall, bringing clear viz and great schools of fish and sharks.
Our luck continued that day and the next with a spectacular surprise dance performance from 2 totally black mantas at Tetons III in South Save-a-Tack. Then the following morning at Schoolhouse we saw no less than 4 different species of shark on one dive. Grey reefs, sleepy whitetips, an evasive hammerhead and a nice long encounter with two curious silvertips, all before breakfast!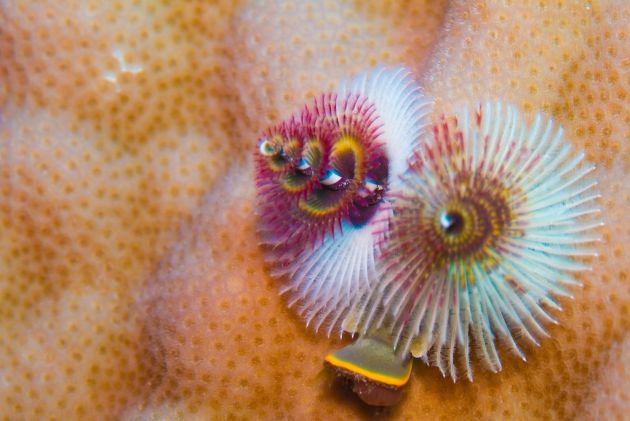 It's beginning to look a lot like Christmas tree worms - by Darrian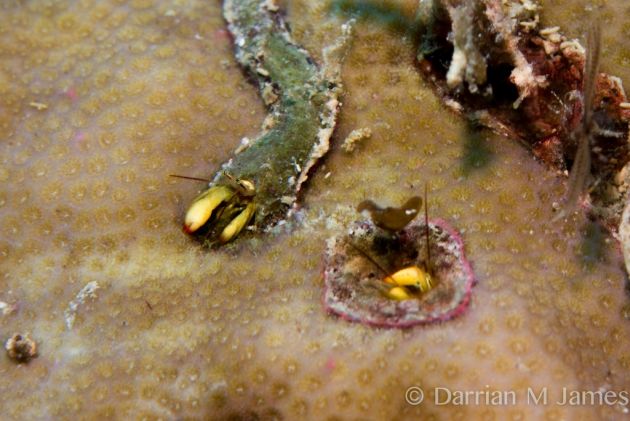 Duck! - by Darrian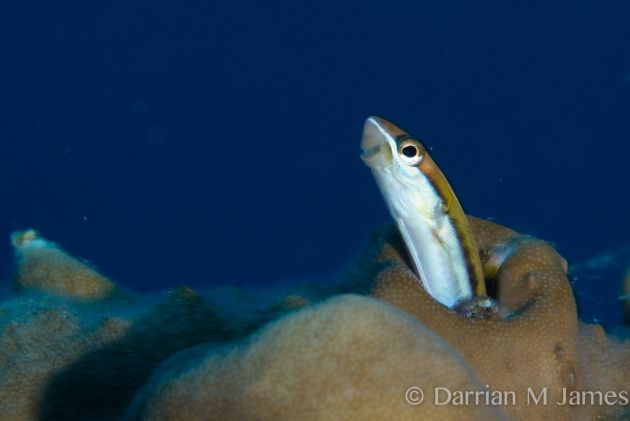 Wipe that smile off your face! - by Darrian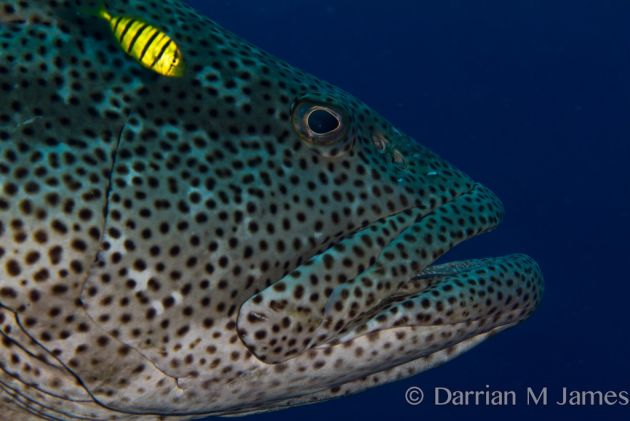 Blind spot - by Darrian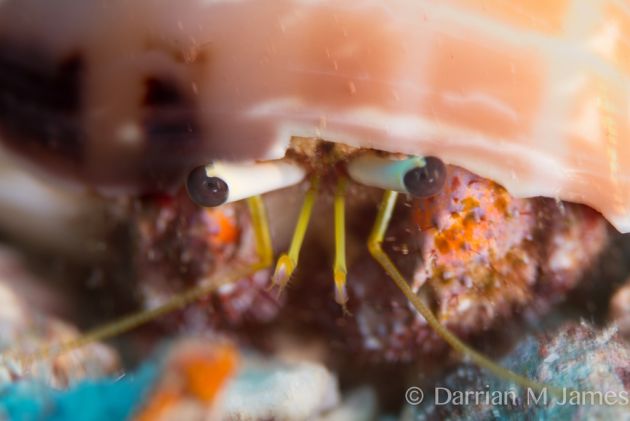 Here's lookin at you - by Darrian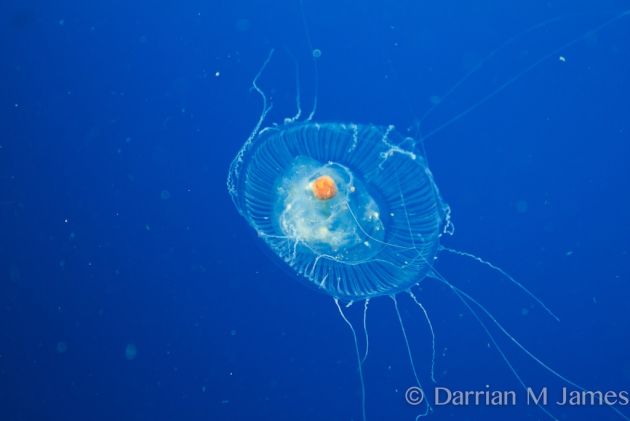 Jellyfish - by Darrian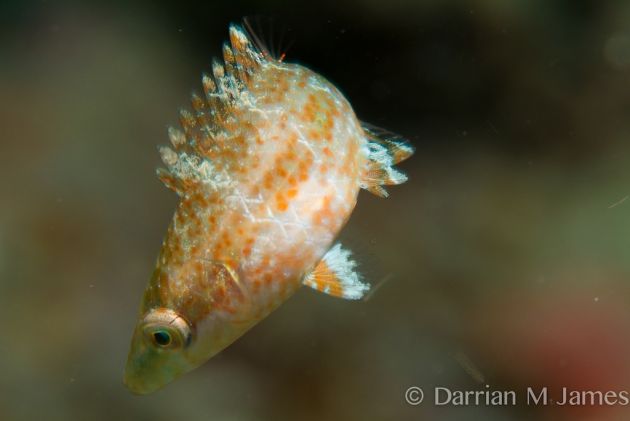 Grapes of wrasse - by Darrian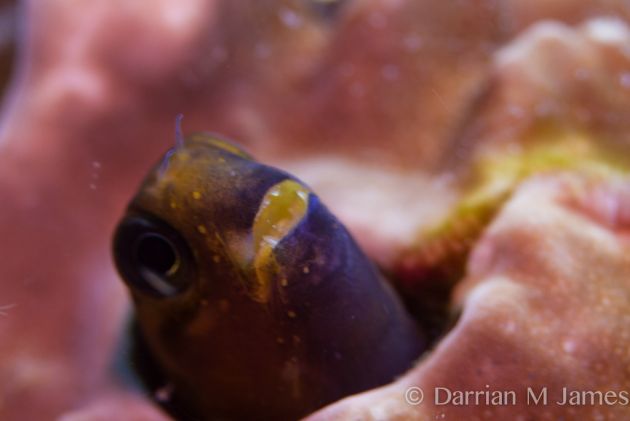 Nice choppers - by Darrian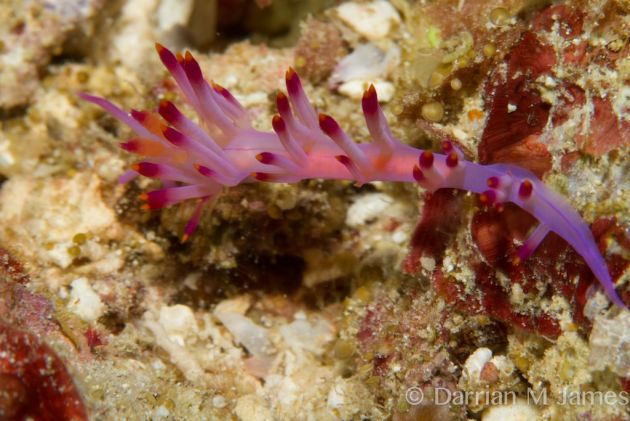 Frilly flabellina - by Darrian
Primitive eyes of thorny oyster - by Darrian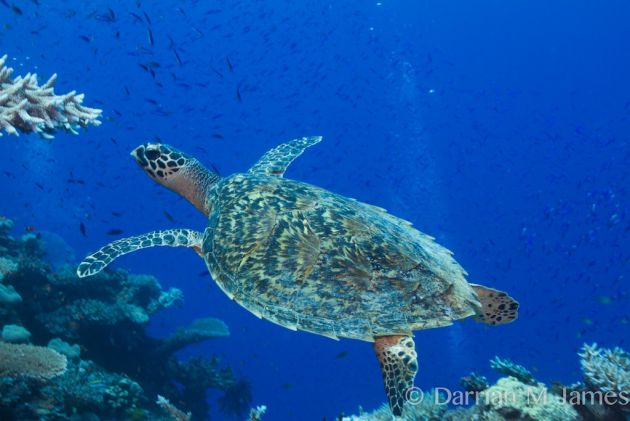 You can't catch me - by Darrian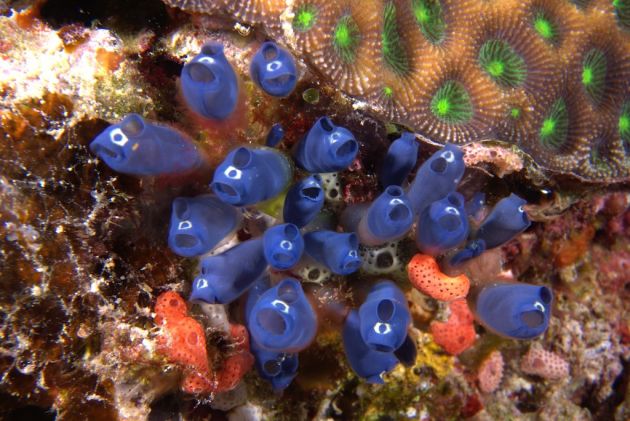 Blue tunicates - by Darrian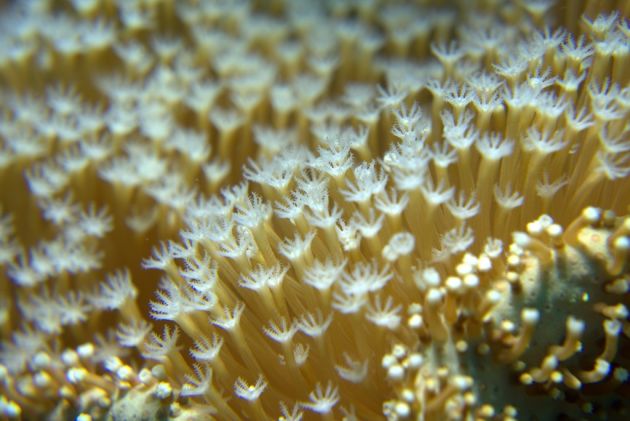 Meadow of flowers? - by Don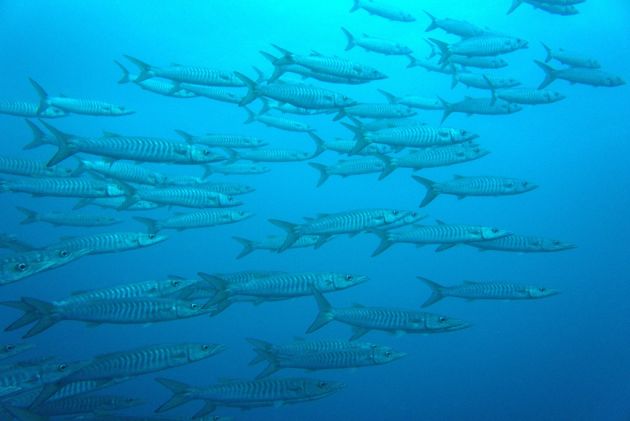 Like silver blades through the water - by Don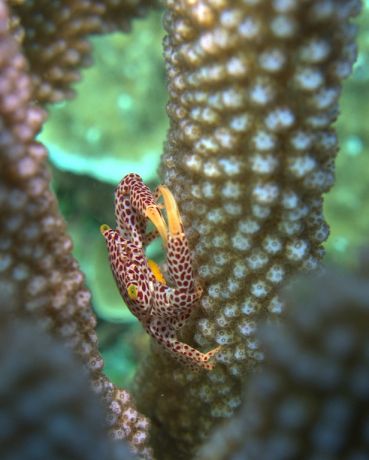 This little crab defends its home against invading crown-of-thorns seastars - by Don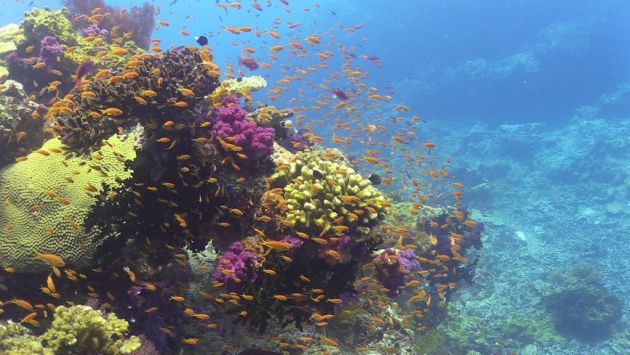 Reef in bloom - by Steve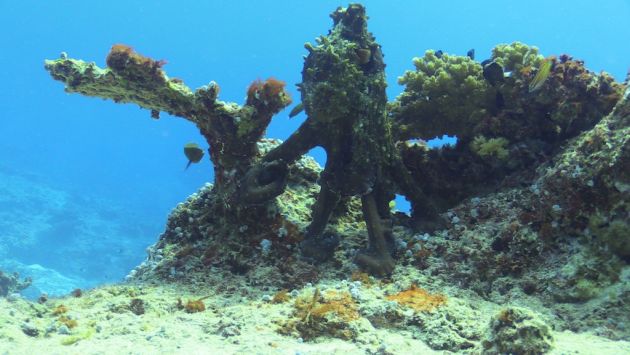 Octopus mimicking coral - by Steve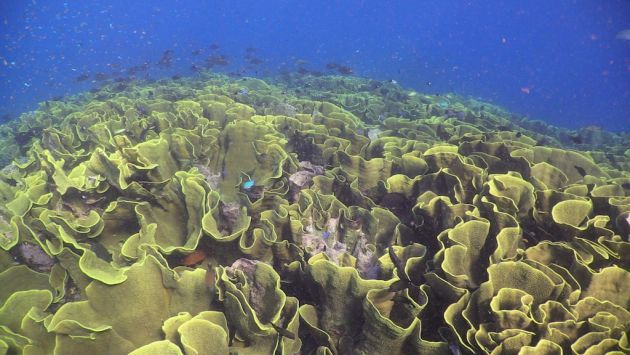 Welcome to the cabbage patch - by Steve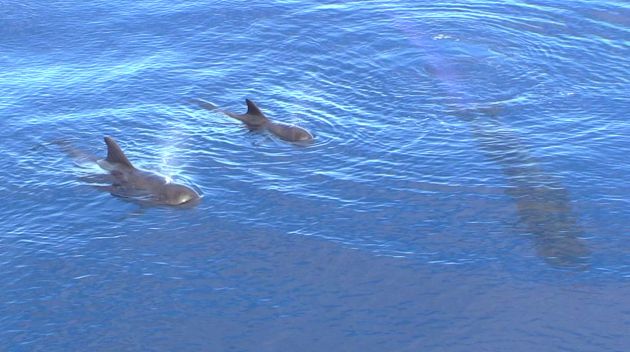 Pilot whale escort - by Steve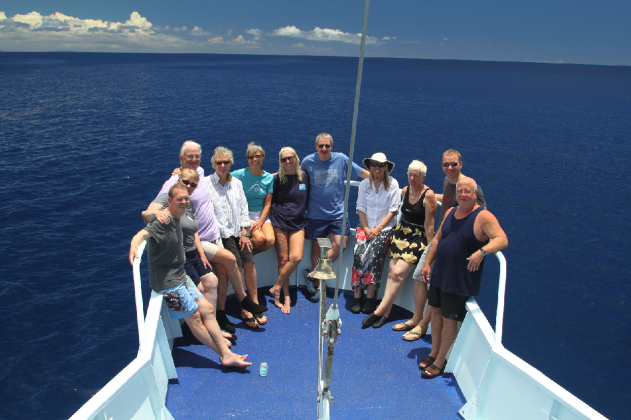 New found friends
Our village visit to the beautiful people of Makogai fell on a gloriously sunny day after an equally glorious morning of diving along Wakaya's walls with clear vis and lots of life, including a lone hammerhead on White Wall. Law professor Roger was appointed chief for the afternoon and did and outstanding job leading the NAI'A tribe, giving a great speech of gratitude at the end of the visit.
Although we always get a warm and friendly welcome there this week it was especially so. NAI'A helped finance a much anticipated trip to Viti Levu (main island of Fiji) for all children and a few adults. Having just returned a few days prior, their gratitude was obvious. For at least one 60-year old man it was his first time to the main island, and he was clearly moved. He became choked up as he thanked NAI'A for helping many villagers realize a goal by introducing them to life and times far from their tiny village. We know how privileged we are here, but a little reminder is always humbling.
Onwards to the island of Gau, where tides and currents allowed us to do only one dive at Nigali Passage, certainly one of the best non-baited shark dives in the world. Luckily, one was enough. It was outstanding, with lots of grey reef sharks cruising, including one curious male who repeatedly made passes so close that we could see the pinprick indentations around its mouth used to detect electro-magnetic radiation (known as ampullae of Lorenzini, for those fellow fish-nerds who are interested) and get a good look at his claspers of course, the flasher.
Doubling back towards the middle of Bligh Waters and the astounding reef towers of E-6 and Mount Mutiny, we were blessed with good fortune – a pod of 18 pilot whales lazing about on the glassy surface. If this weren't enough, a pod of gregarious spinner dolphins arrived to steal some of the spotlight, quite literally with a splash. As the pilots didn't seem to be feeding, we can only guess that the spinners were doing nothing more than teasing the sluggish pilots!
The week finished with an extremely interesting presentation from Helen, a marine biologist who's been studying the health of the reefs around Fiji Islands for a good 10 years. She'd been with us this trip to monitor the progress since her last visit to Bligh Waters last year. Happily, as it turns out, despite various threats in recent years such as yearly storm damage, various isolated crown of thorns invasions and the extremely damaging coral bleaching episodes, the current state of the reef is healthy, growing and giving us great cause for optimism. Long may this continue!
As a group made up of individual parties, few of our guests this charter knew each other coming in, but as we waved everyone off on the 14th, it seemed a few new friendships were formed.
Our Guests...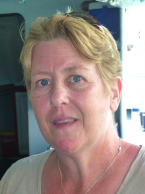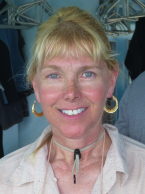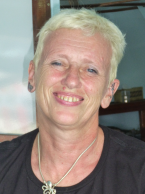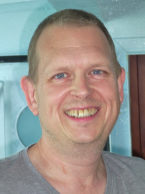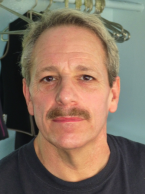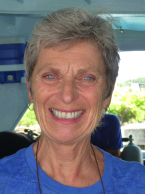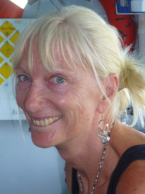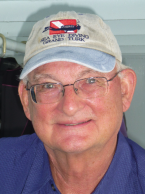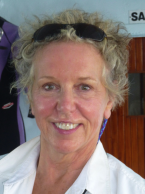 Comments
"Thank you to everyone on NAI'A who makes NAI'A what it is – an exceptional operation and a gateway to underwater wonders. What a fantastic crew! Thanks for an incredible life experience!"