RAYson D'être!
Destination: Fiji's Bligh Waters
Trip Date:
Mar 23rd - Apr 2nd, 2019 -
Comments
Author: Vanessa & Chad
Welcome Back: Audrey & Christine
A ray-tastic 10-day charter just ended: we were treated to an eagle ray on the checkout dive, several gorgeous manta encounters AND an entire fleet (collective noun?!) of marble rays checking us out! These kinds of experiences are what we live for, our RAYson d'être if you will….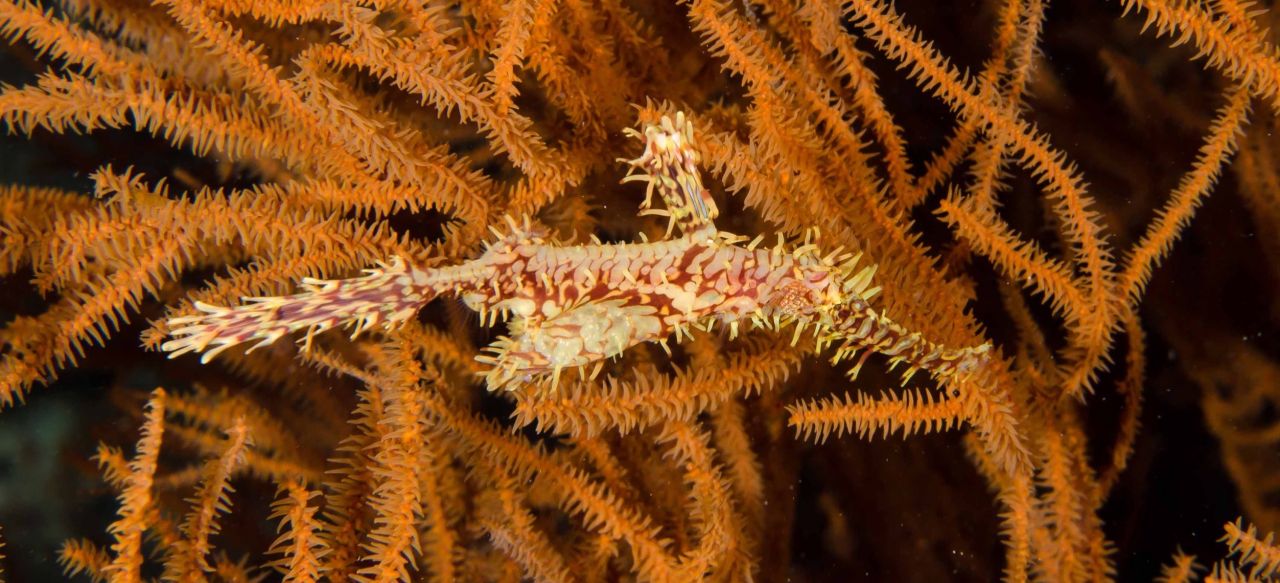 by Audrey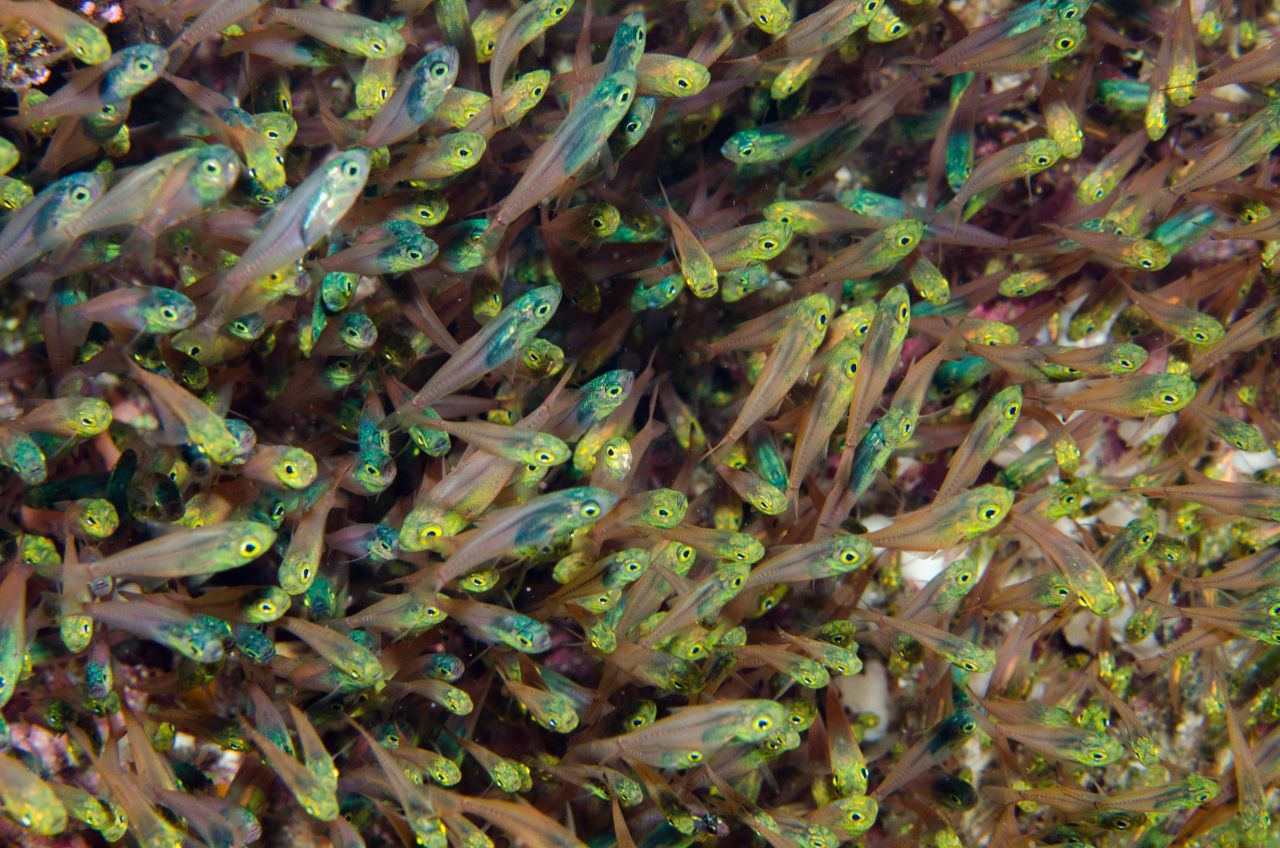 by Audrey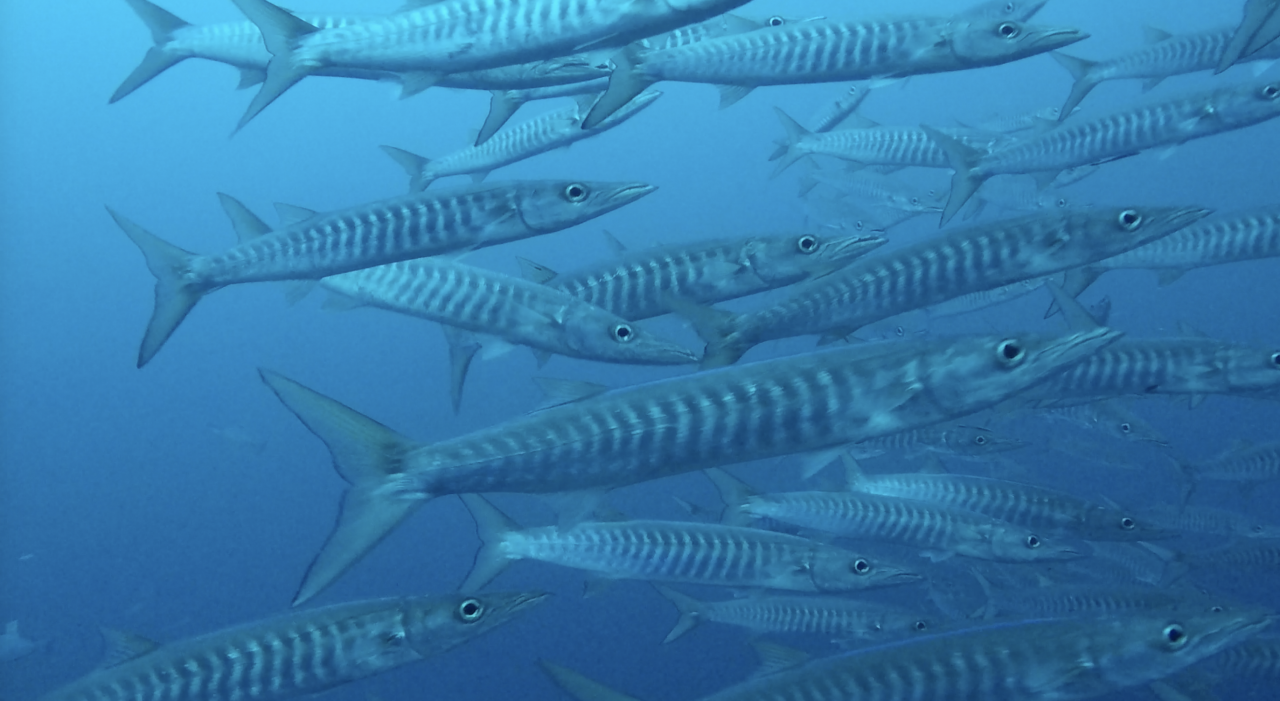 by Terri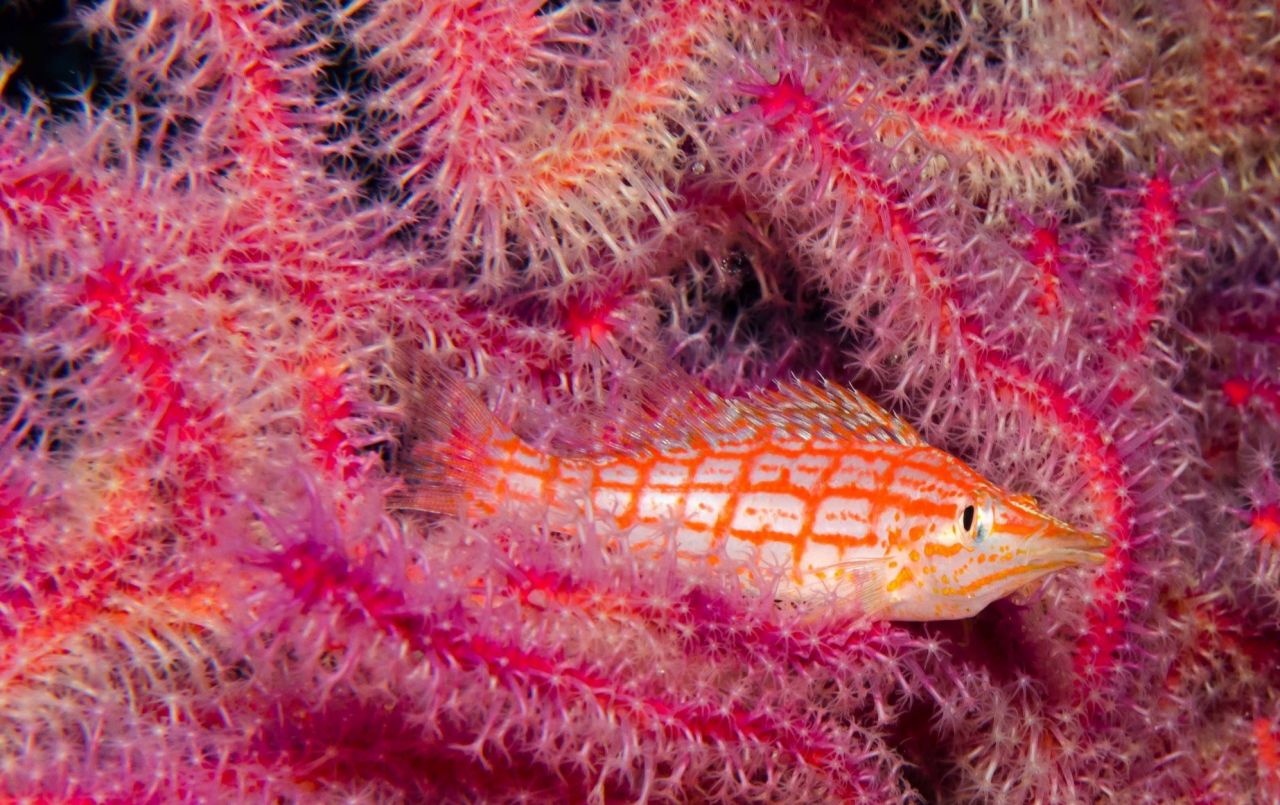 by Audrey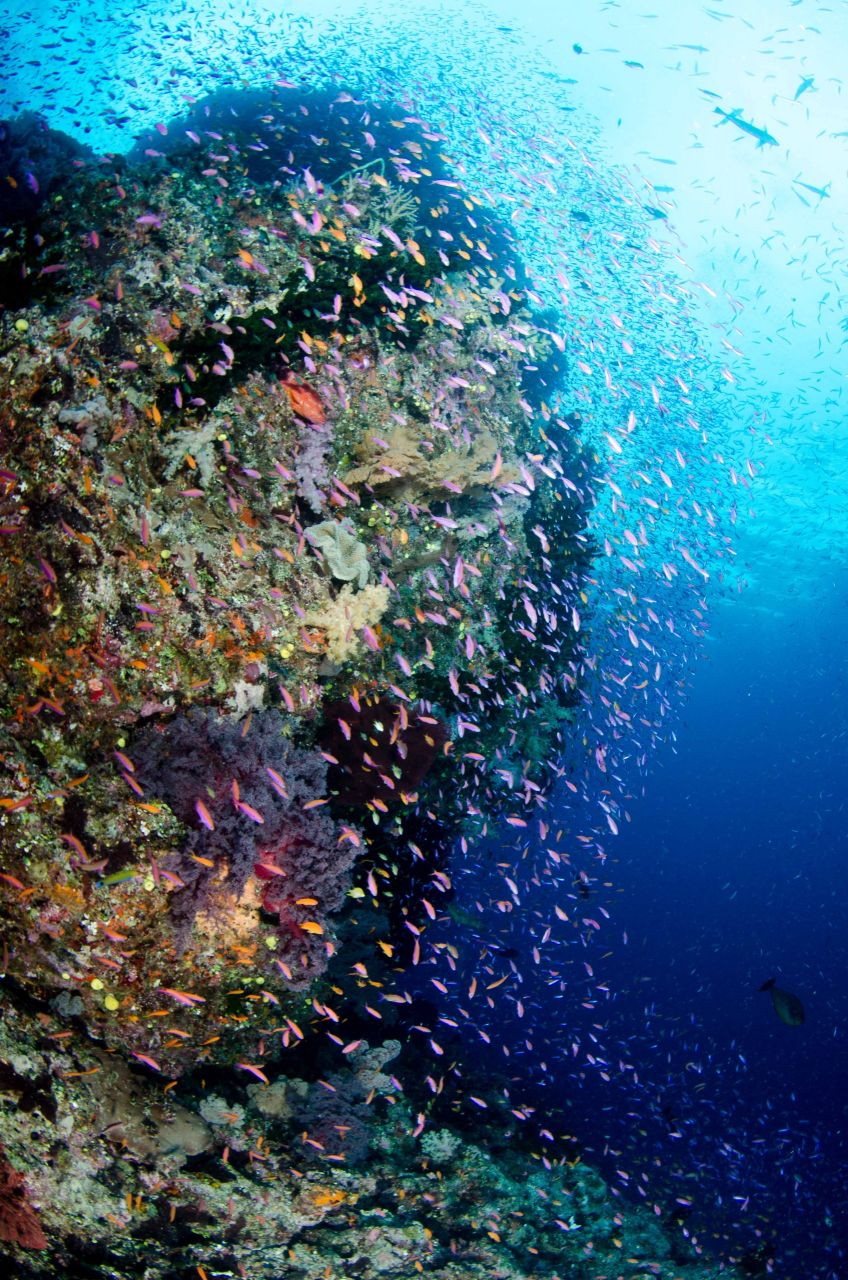 by Audrey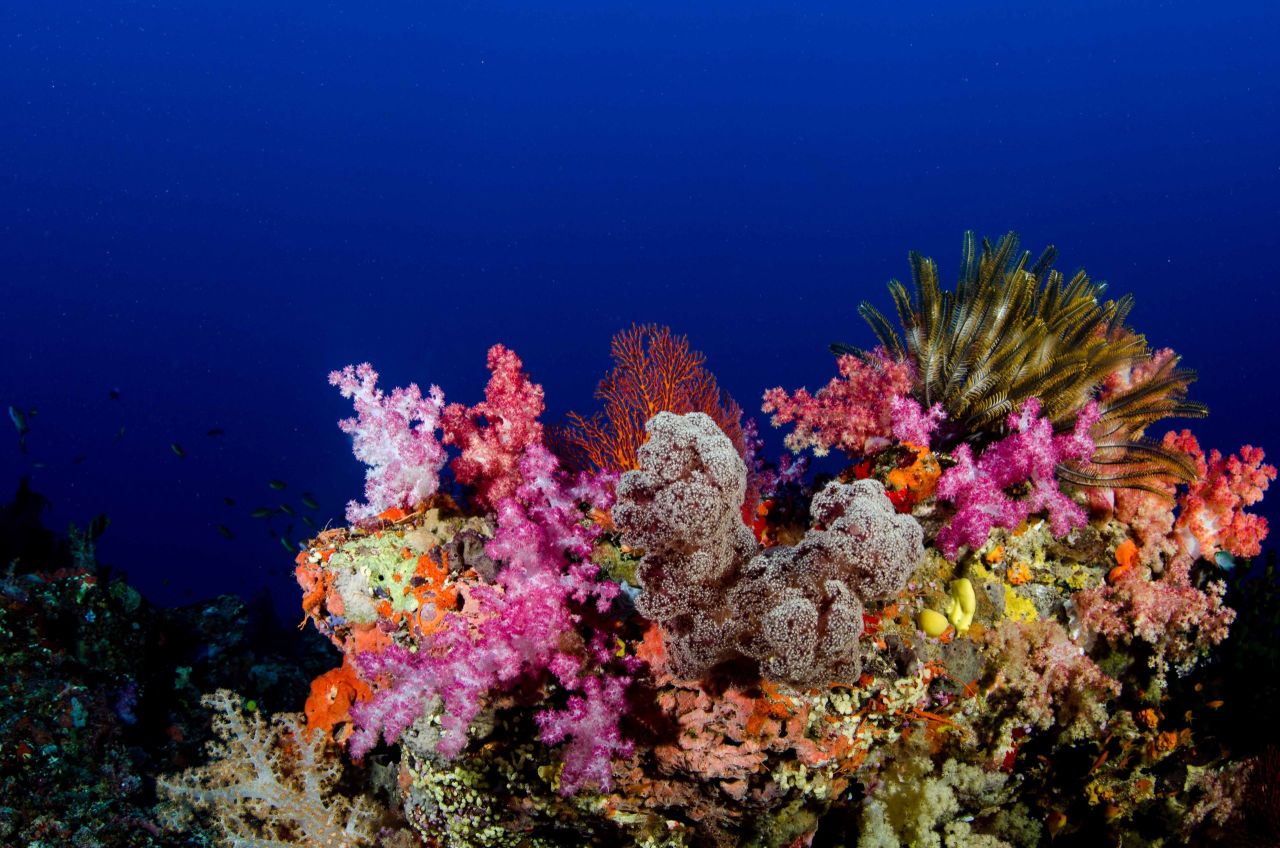 by Audrey
Due to a few unfortunate last-minute cancellations, it was a quiet charter this time with just 12 guests but sometimes we appreciate that; it makes for a relaxed, intimate trip, where we can really get to know the people we're diving with. Eleven of the group were old friends - regular divers with Undersea Expeditions - and then Terri quickly became the 12th honorary member!
We couldn't believe our luck when a big eagle ray came right on up to us and looped back around the whole group on our very first dive, the checkout dive at Samu Reef: we figured that's got to be a good omen for the rest of the trip!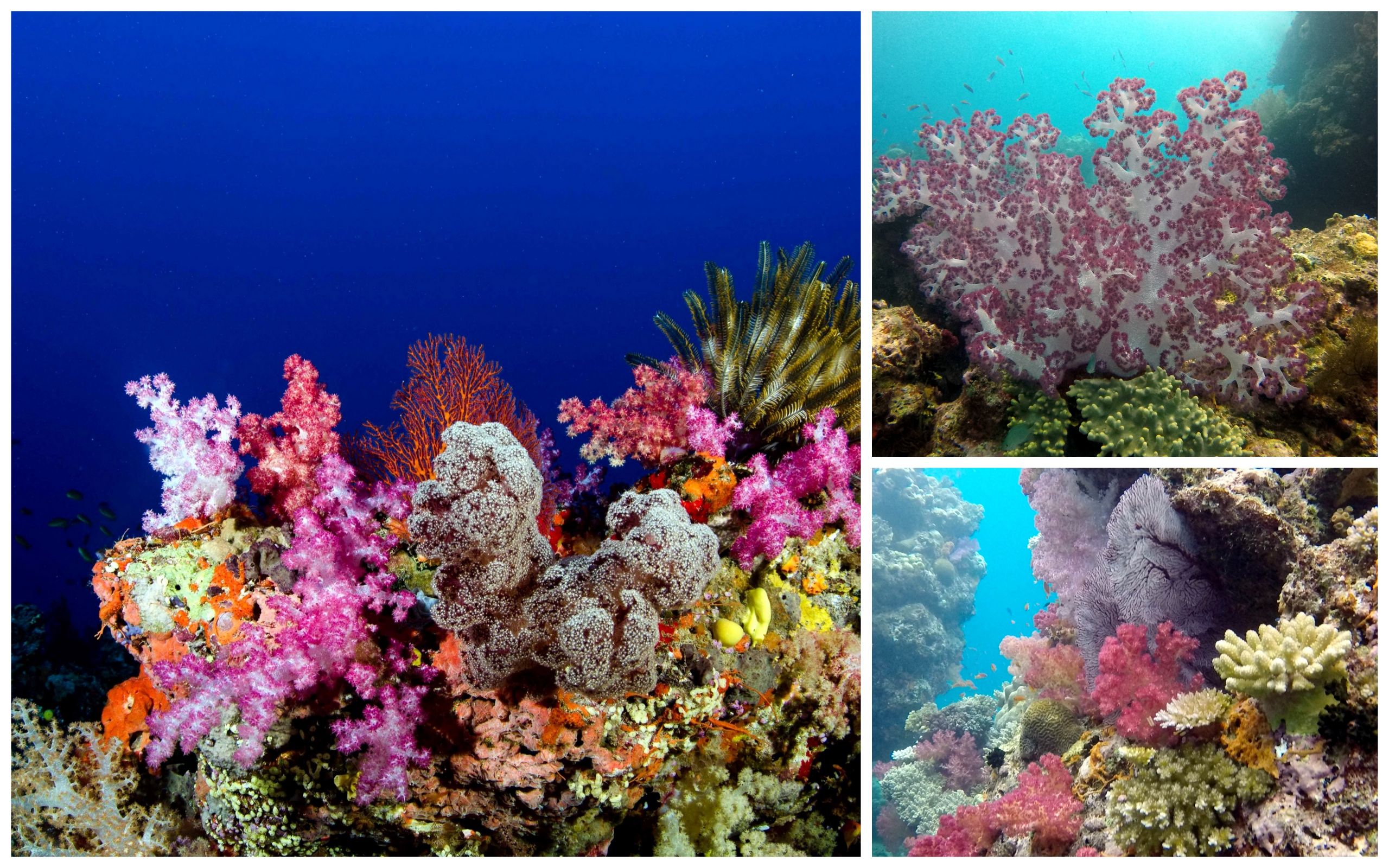 Photo credits (Left, top & bottom right): Audrey, Terri
For our first full two days of diving we headed straight to the Bligh Waters and the stunning area of Vatu-i-ra and Vuya. We offered four day-dives plus a night-dive but soon learnt that cocktail hour is waaaaaaay more important than night diving: can't say we disagree! We did, however, have pretty much full attendance for all our pre-cocktail hour dives! We had a lovely mix of the big stuff and the small stuff: lots of sharks, turtles and barracuda - especially on Coral Corner - and a pygmy seahorse and ghost pipefish on Cat's Meow. The current was perfect, too: strong enough to open up the gorgeous soft corals on Mellow Yellow but never so strong we had to shy away from it.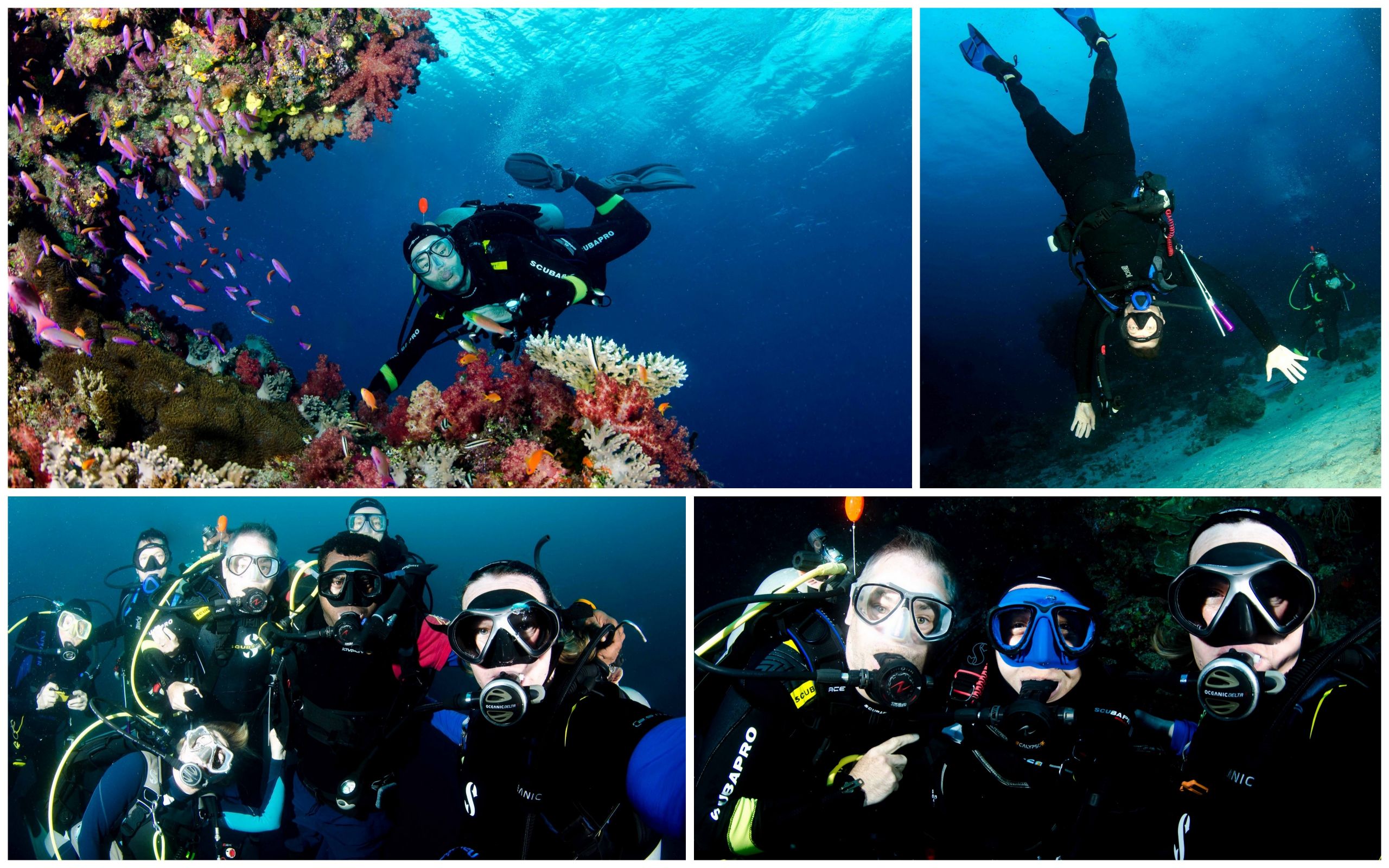 Photo credits (all photos): Audrey 
Next up, we journeyed south to the island of Wakaya where we enjoyed three dives along the wall and a dusk dive in the bay (apparently happy-hour can be delayed, just not cancelled!). It was here that we had our beautiful manta action! We enjoyed multiple 'fly bys' but also a couple of longer encounters: one gorgeous girl barrel rolling over and over in the deep blue at 90' (she looked so joyful we wanted to join in!) and another hanging motionless getting cleaned, with a turtle and a shark framing her on either side. Perfection!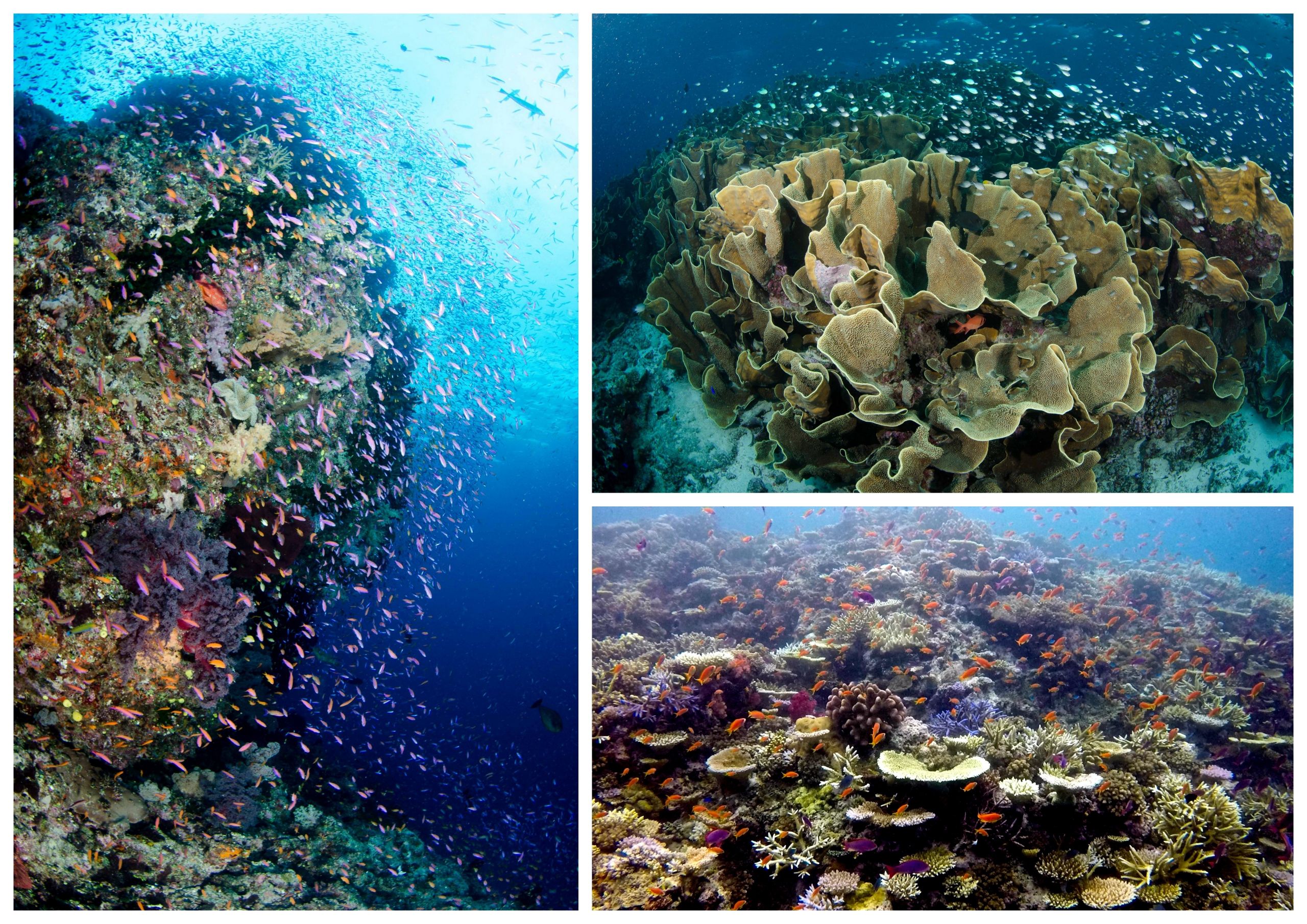 Photo credits (left, top right, bottom right): Audrey, Audrey, Terri 
We continued that evening to our most southerly point, the island of Gau. Nigali Passage, the 'main event', was lined up for the afternoon so we scheduled a couple of 'filler' dives for the morning. Little did we know they would steal Nigali's thunder!! We couldn't believe it when divers came back with video footage of FIVE marble rays cruising by in unison, all lined up like ducklings in a row: beyond beautiful! Nigali was still pretty impressive though, with seemingly endless barracuda and big schools of jacks and snapper. We ended a great day with an amazing visit to the village of Somosomo: thanks to our fun-loving guests for getting so involved with the dancing, we all left with enormous smiles, the villagers too!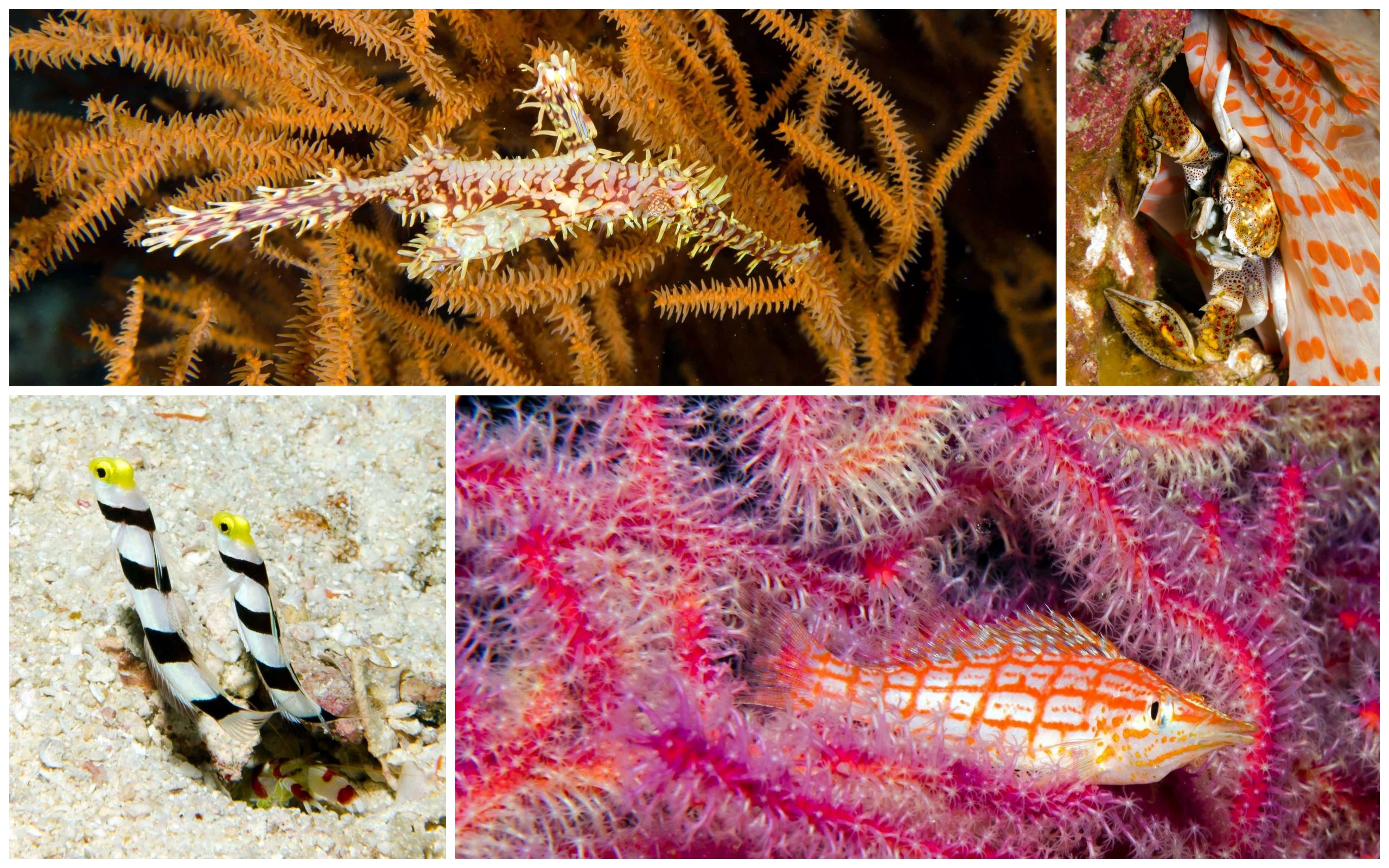 Photo credits (All photos): Audrey
Moving back north towards Vanua Levu, we spent the next day in the Namena Marine Reserve. We had some strong currents to contend with here but, boy, was it worth it. The fish life on the walls of Schoolhouse and Grand Central Station was insane, thousands upon thousands of jacks, barracuda and fusiliers in the current, all seeming to find it totally effortless while we're kicking and kicking for dear life!
The following two days were spent in the Somosomo Strait of Taveuni. The first morning we bided our time for favorable conditions to dive the Great White Wall. Patience paid off as we waited for the current to die down, allowing us to spend as much time as possible along the wall itself before cruising into the shallows. The swim through at the start of the dive really is something special: you enter it at about 30' then allow yourself just to sink peacefully down, emerging at 90' onto a sheer wall. The next day we decided to dive it a second time, this time gambling a stronger current: wow, were we glad we did! The current had completely opened up the icy blue soft corals to the point that the entire wall was smothered and looked like a giant glacier plummeting into the abyss. The Great White Wall really is the star of Taveuni but we had several other lovely dives. The top reefs here are gorgeous – really healthy hard coral gardens – and we found lots of interesting creatures, including an octopus, a sea snake and a cuttlefish. To celebrate our adventures thus far, we all very much enjoyed a raucous kava party with the crew: we soon found out we had a pro drummer in our midst, not to mention a pro monkey-impressionist!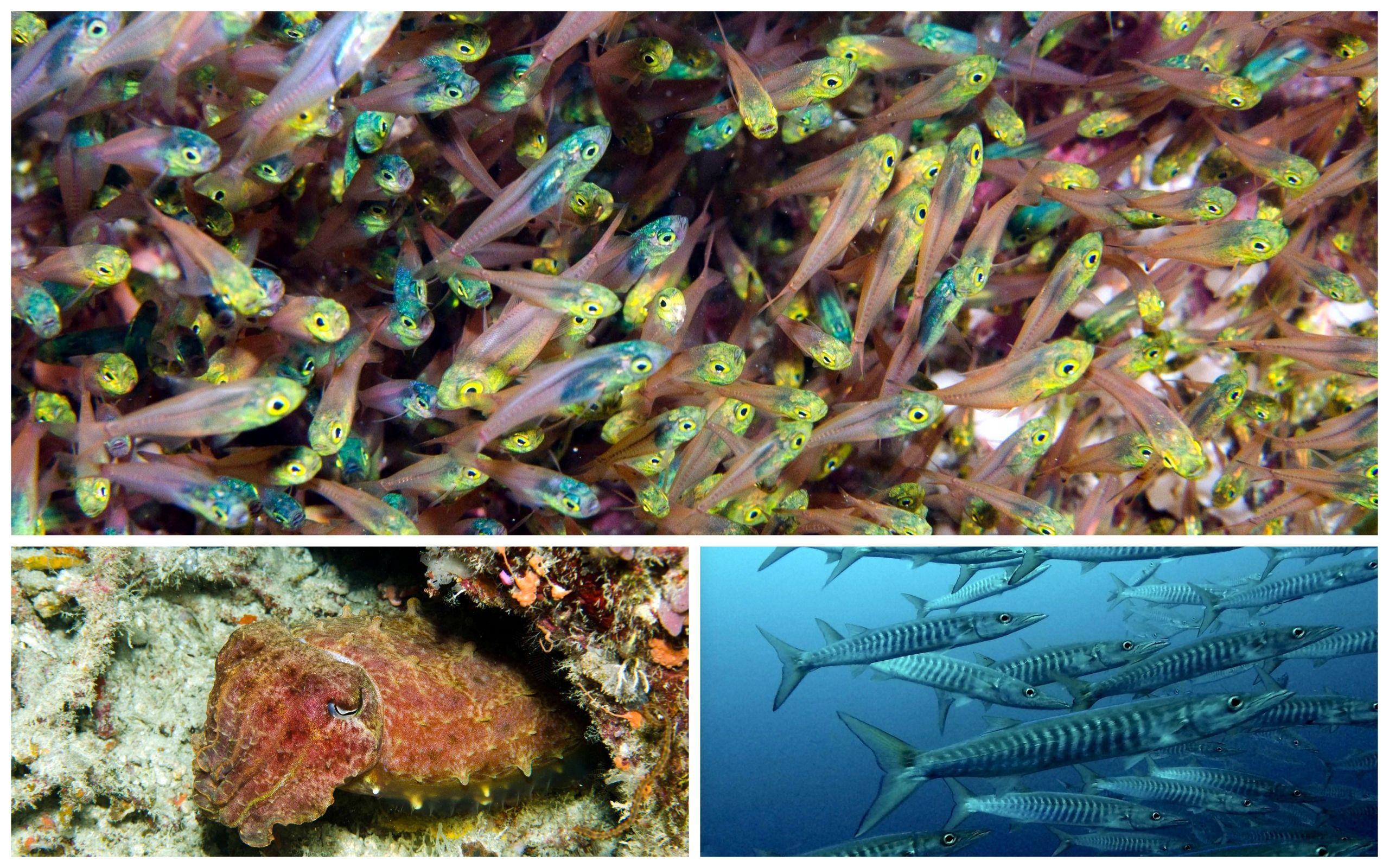 Photo credits (Top, bottom left, bottom right): Audrey, Audrey, Terri
We left Taveuni to return to Namena, where we spent another day diving its stunning walls and pinnacles. Tetons 2 and Two Thumbs Up were two of the prettiest dives of the entire trip, with glorious sunshine (at last!), great viz and abundant fish life. With just enough current, the soft corals were at their finest and we all agreed we could have stayed down there forever. We thought Terri just might!
For our final day, we began at E6: an impressive sea mount right in the deepest waters between Vitu Levu and Vanua Levu. The light was pouring through the 'Cathedral' and we had a most wonderful, serene dive. It's an incredible feeling floating peacefully over the edge of a 3000' drop, wondering what exists down there. From E6, we headed back to Vatu-i-ra to finish up with some true 'Fiji diving': Mellow Yellow! It was absolutely stunning and we finished the trip on an absolute high. Cocktail 'hour' began soon thereafter as we enjoyed the sunset cruise home.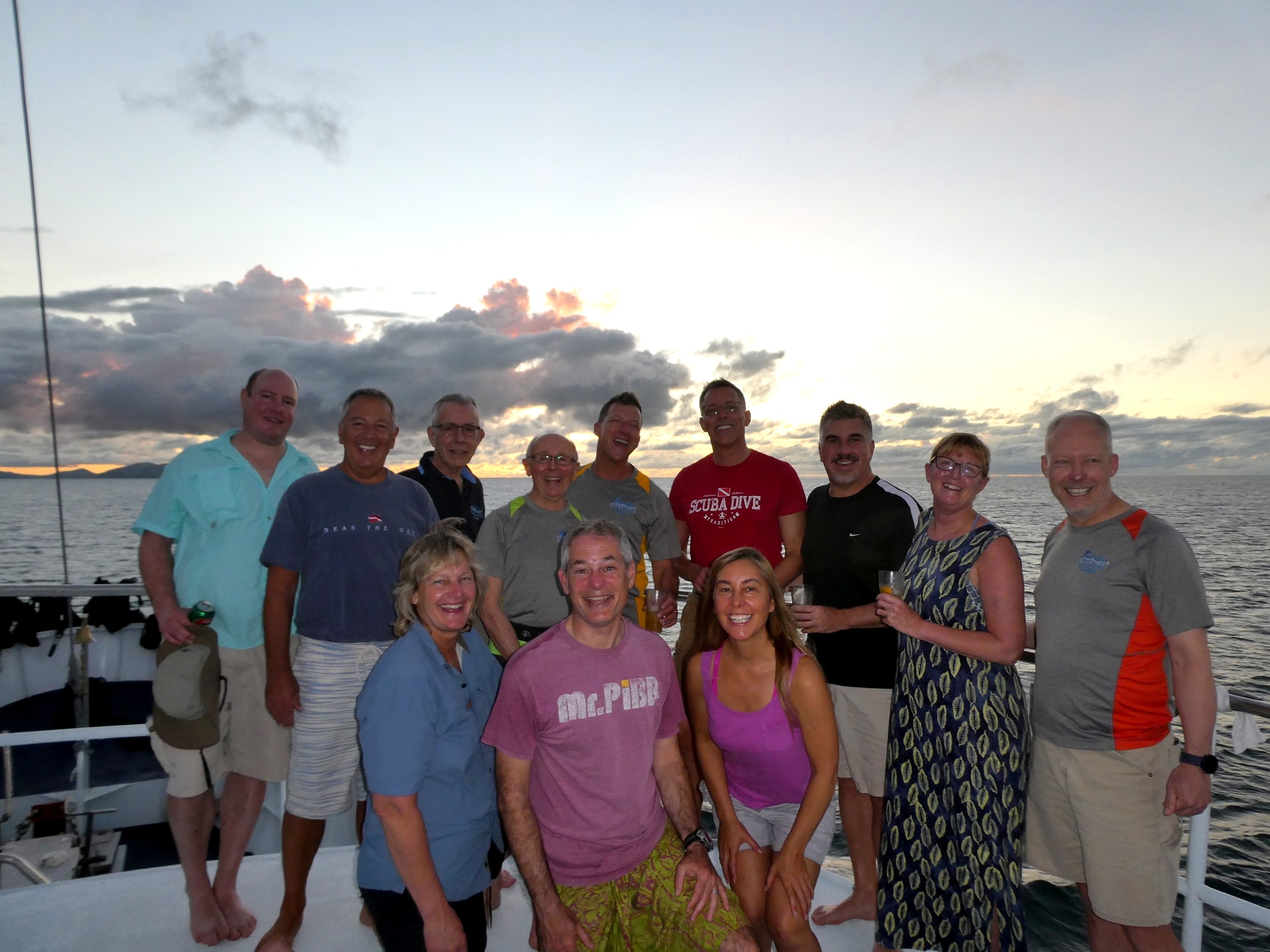 A huge 'vinaka' to our new friends: having you onboard was an absolute pleasure and we hope to blow bubbles with you again someday!
"NAI'A was a magical boat as we explored the gorgeous soft & hard corals... thank you to the entire crew for your humor, kindness, generosity of spirit and incredible service and support." Thane
Comments
"Thank you to everyone on NAI'A who makes NAI'A what it is – an exceptional operation and a gateway to underwater wonders. What a fantastic crew! Thanks for an incredible life experience!"