Reccies vs. Teccies
Destination: Fiji's Bligh Waters
Trip Date:
May 27th - Jun 3rd, 2017 -
Comments
Author: Vanessa & Chad
Welcome Back: Mary
We had a fairly quiet charter this week so we decided to use it to conduct a bit of a diving social experiment: could we go out for a week with half technical divers and half recreational divers and all get out alive?? Well, turns out the answer is a resounding YES! We all had a blast of a time: Andy and Michelle, Australians living in Suva, New Zealand tec meisters Pete and Martin and fellow New Zealander and inspiration to us all Mary. You can just imagine the laughs and banter going on all week with the tec/rec and AUS/NZ mix!!!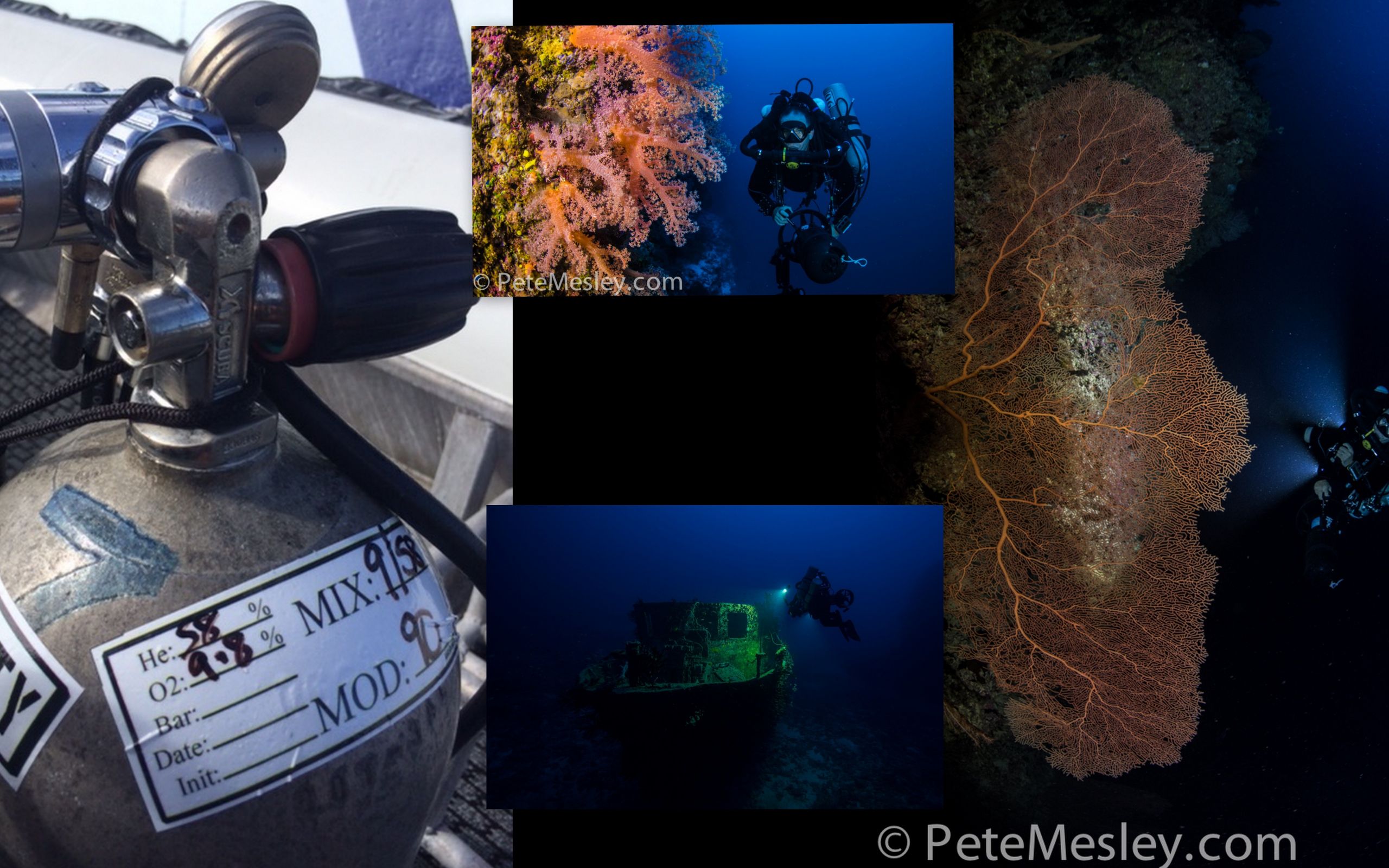 Photo Credit: (Left) Vanessa, (Right) Pete, (Top) Pete, (Bottom) Marty
Our rebreather divers, Marty and Pete, joined us for an exploratory trip to discern what Fiji has to offer by way of deep, technical diving. And boy did they have some spectacular dives: locating a wreck in 50m+ of water, dropping into the abyss on a seemingly bottomless wall only to run into a hammerhead, and getting right in amongst schooling barracuda and grey reef sharks with no bubbles to scare them away. Hopefully we'll be welcoming many more teccies in the future! They're not all bad, Michelle…..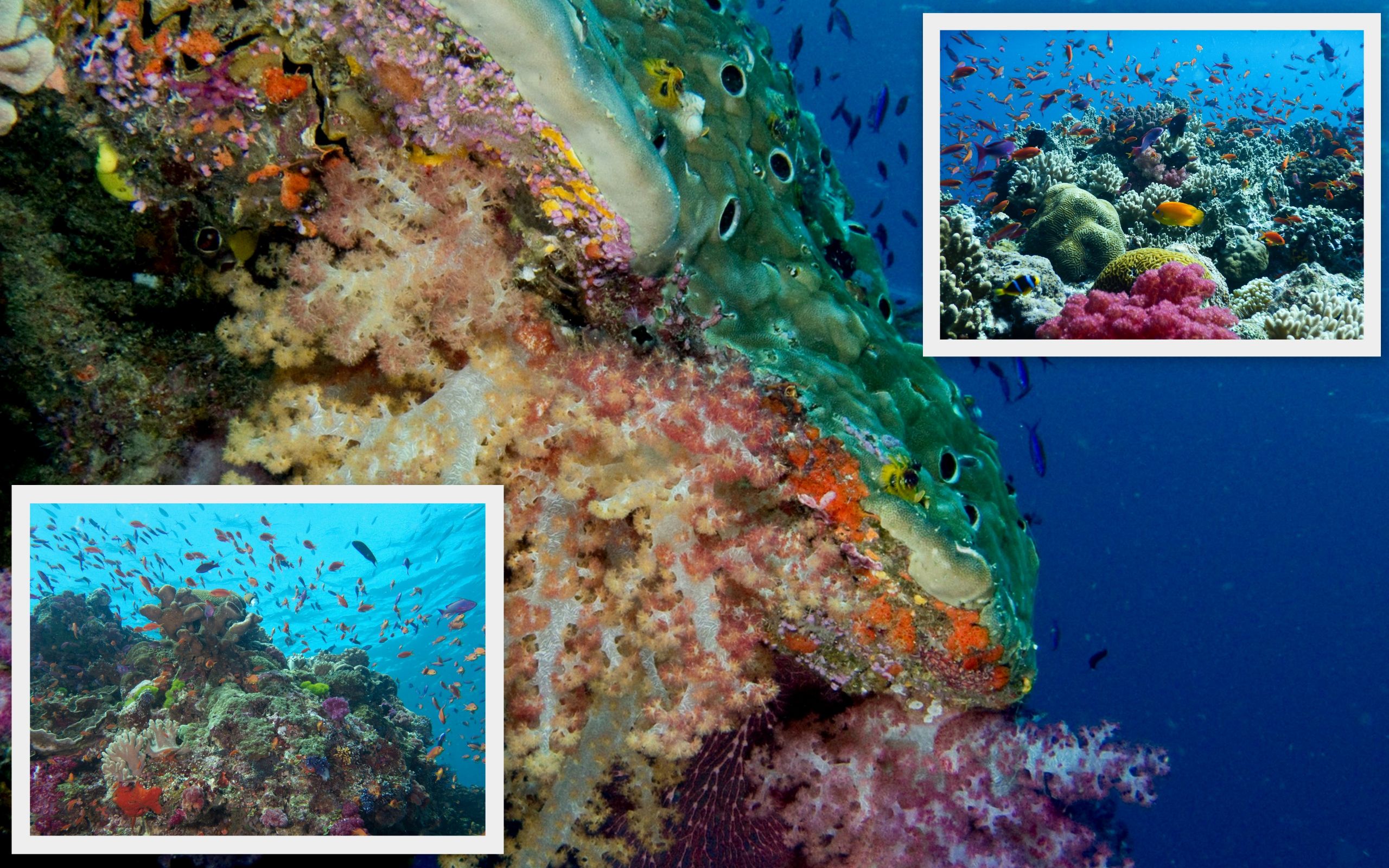 Photo Credit:(Center) Mary, (Lower Left) Michelle, (Upper Right) Mary
Our recreational divers, meanwhile, were not to be outdone! We enjoyed some truly beautiful dives with wonderful conditions: viz was crystal, the sun was shining and currents were the ideal strength to plump up the soft corals and get the all the colorful little anthias wiggling. The top reefs were bursting with life and colour: our photographers couldn't ask for more!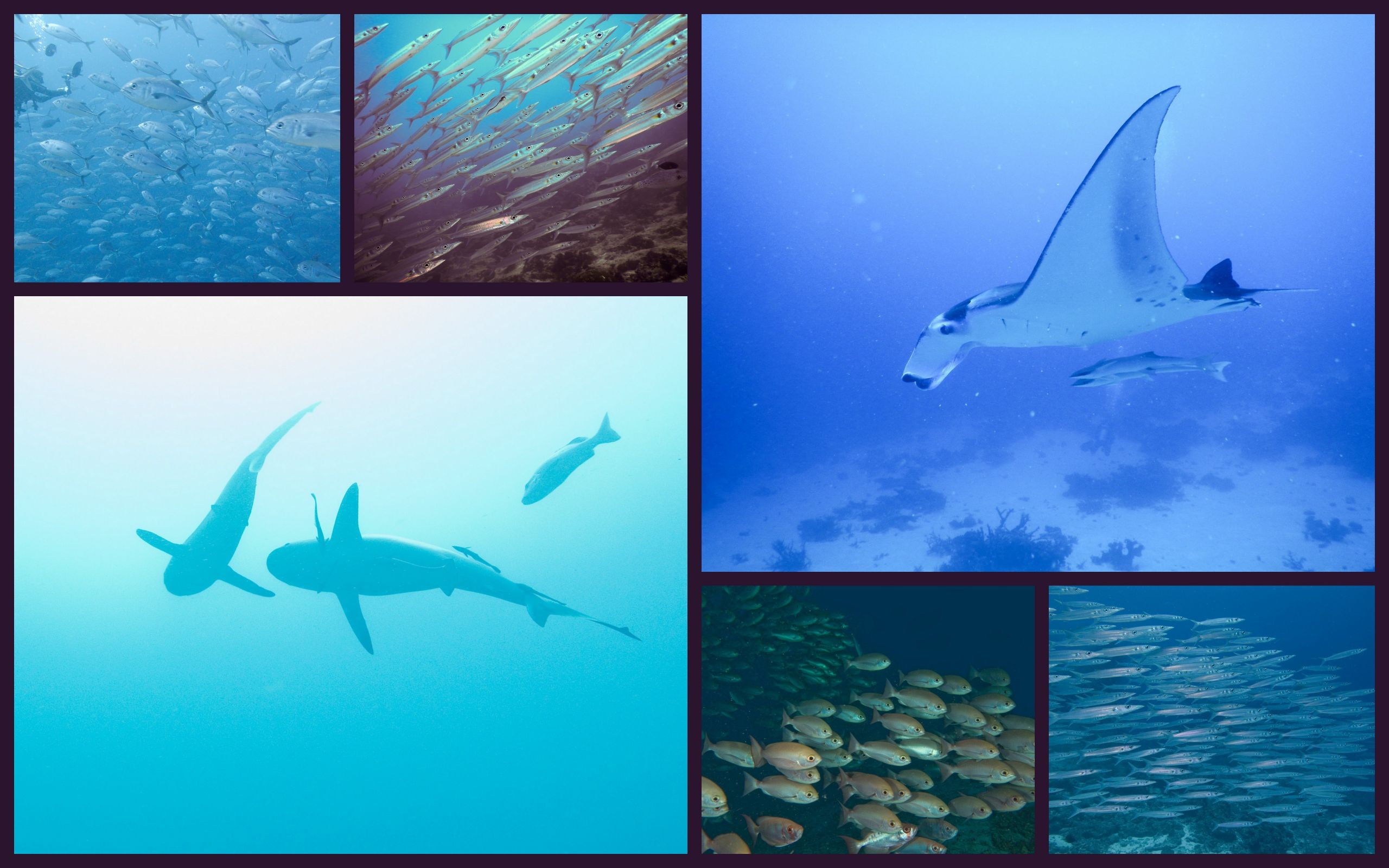 Photo Credit: (Clockwise Upper Left) Michelle, Mary, Mary, Michelle, Michelle, Michelle
We had some epic encounters with Momma Ocean's bigger inhabitants: eagle rays, a manta ray (good spot Sly!) and tons of schooling barracuda, snappers and trevally. It's always a special moment when something as huge and majestic as a manta ray passes right overhead! We're all agreed that could never grow old.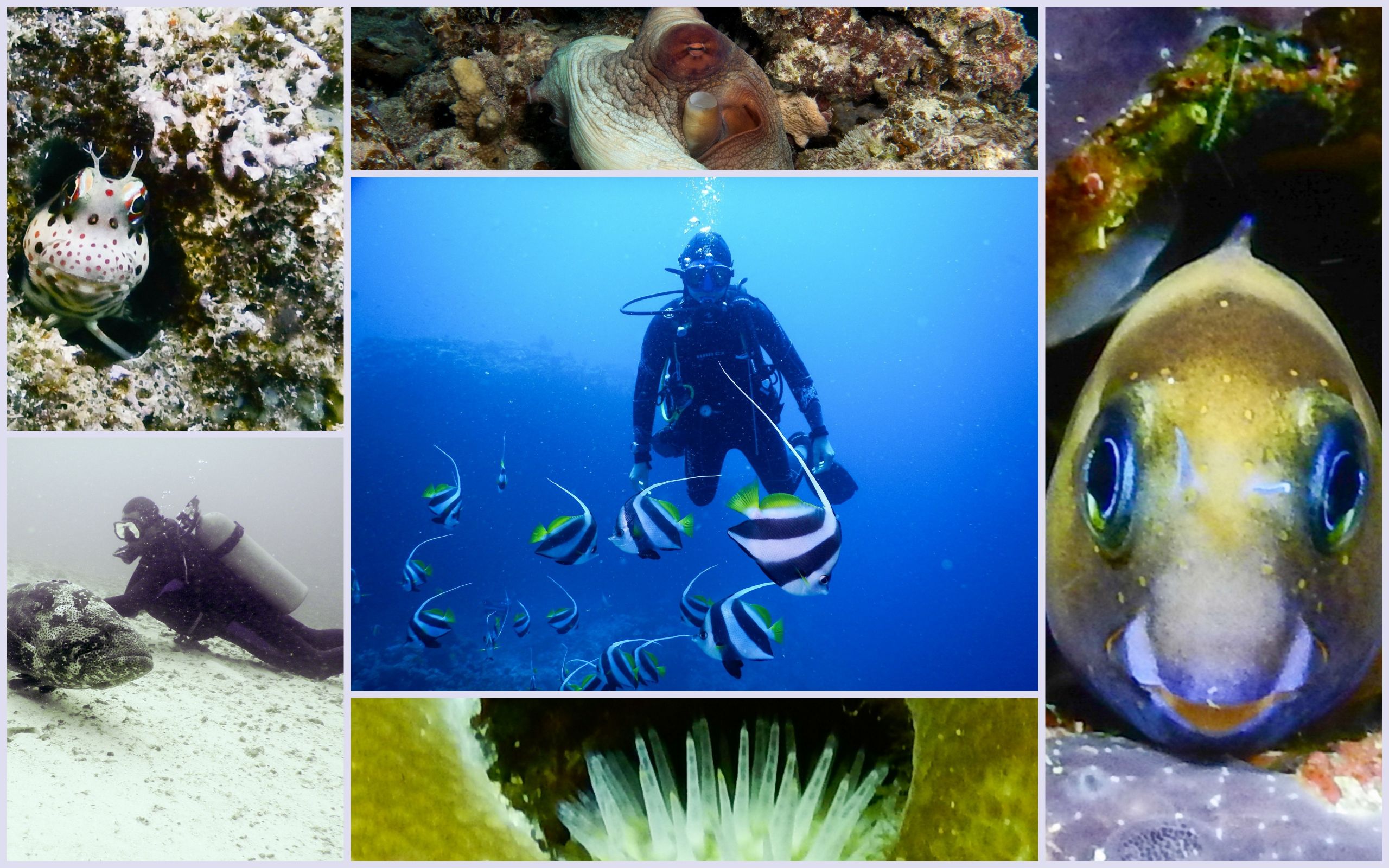 Photo Credit: (Center) Mary, (Clockwise Upper Left) Mary, Michelle, Mary, Mary Mary
We all had some really special 'private moments' with some of the funny characters down there this week! Whether it be hanging peacefully in a cloud of schooling bannerfish, playing hide and seek with a skittish blenny, or staring deep into the eye of an octopus and wondering if he's more intelligent than you……it's these real interactions that make diving so worthwhile!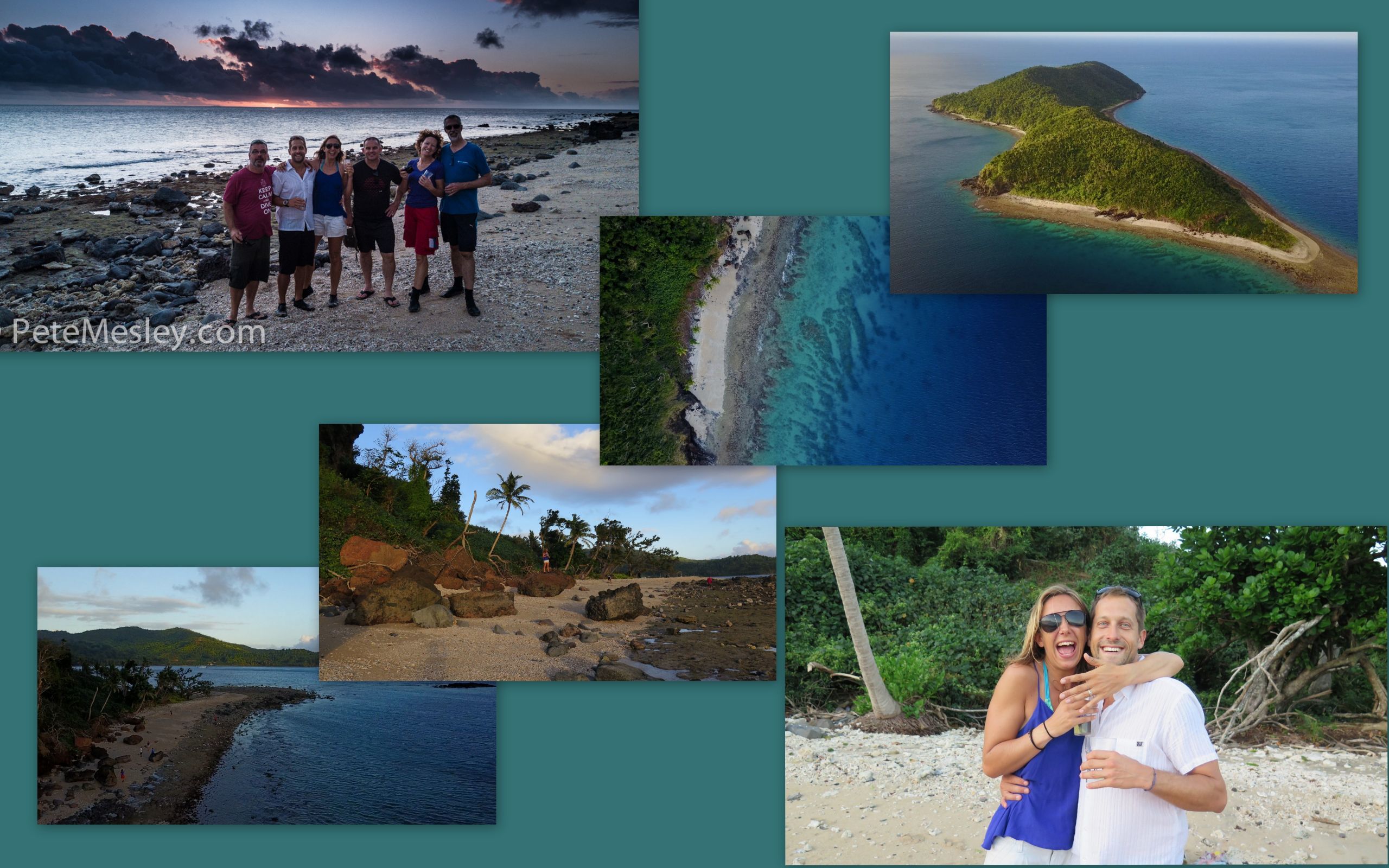 Photo Credit: (Upper Left) Pete, (Diagonal Lower Left to Upper Right) Pete, Michelle, Pete, Pete, (Lower Right) Michelle
As all of our guests had been to Fiji many times before, we opted out of our village visit this week and instead headed to a deserted beach for impromptu sunset drinks! The skiff shot us over to the teeny, uninhabited island of Makodroga near Makogai and the fun kicked in from the second we stepped off the skiff: baby sharks and eels were shooting all over the place in the shallows. Pete had great fun playing around with his drone, getting some amazing footage of Fiji from above: wow, is she beautiful! In the meantime, Chad and Vanessa snuck off for a little stroll along the rock pools…..and came back engaged!!! Thank you all for sharing our special moment, couldn't ask for a lovelier group to celebrate with.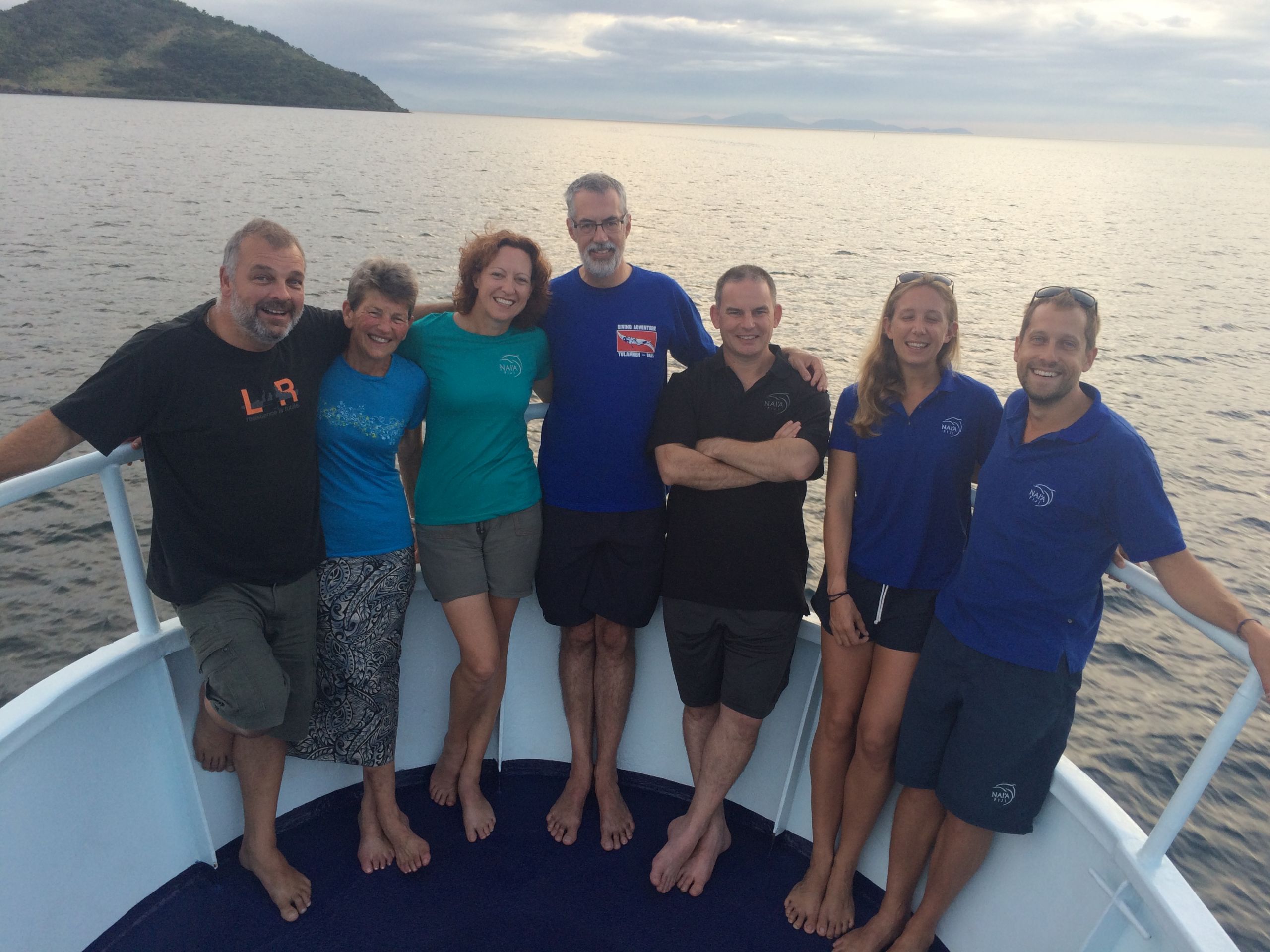 It's been a wonderful, easy and fun-filled week with you guys, thanks so much for joining us aboard NAI'A! We're really hoping to see you all again in the not too distant future…..
"Vinaka vaka levu! Thank you to all of the crew for the most fabulous time I have ever had diving..." Michelle & Andy Nelson
"Wonderful  experiences, fantastic people, amazing diving... will be back for sure!" Pete Mesley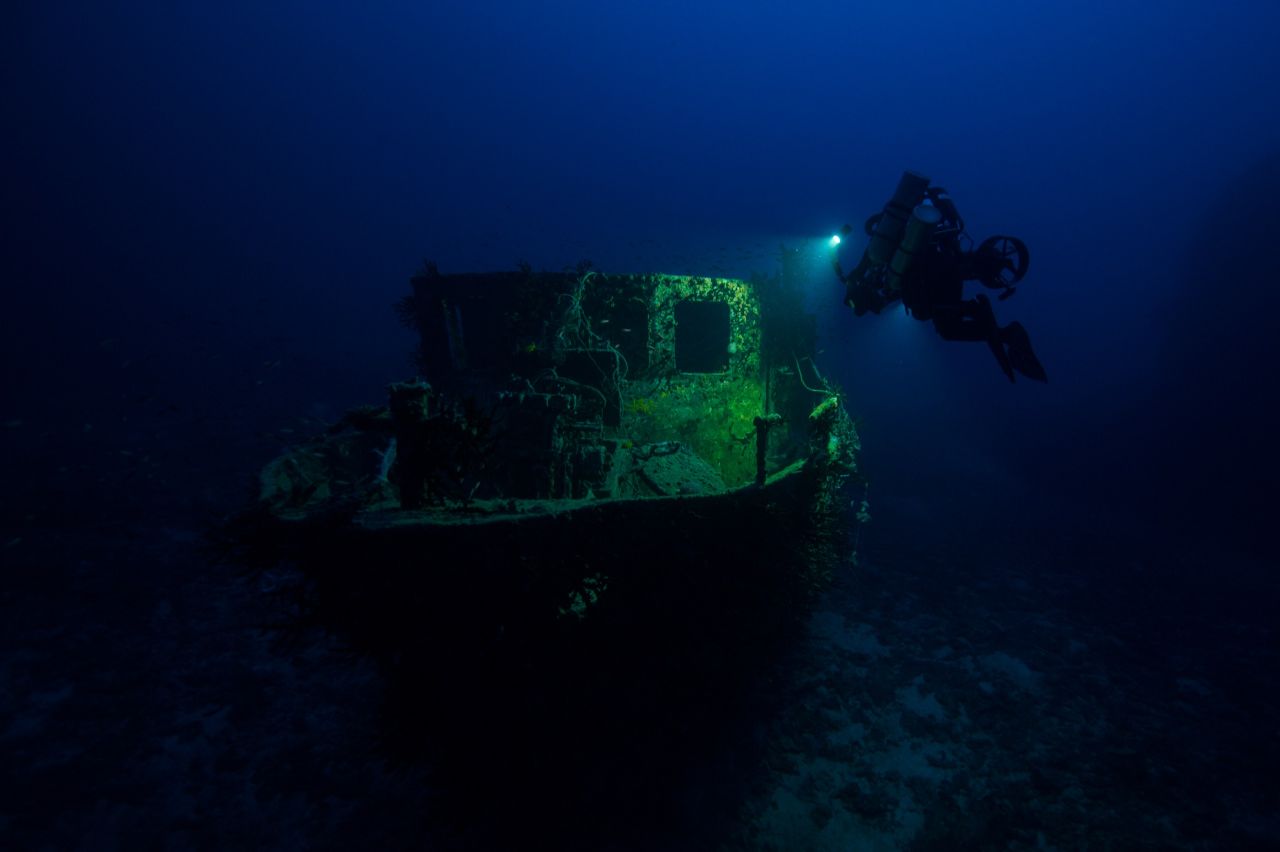 Deep Adventures by Marty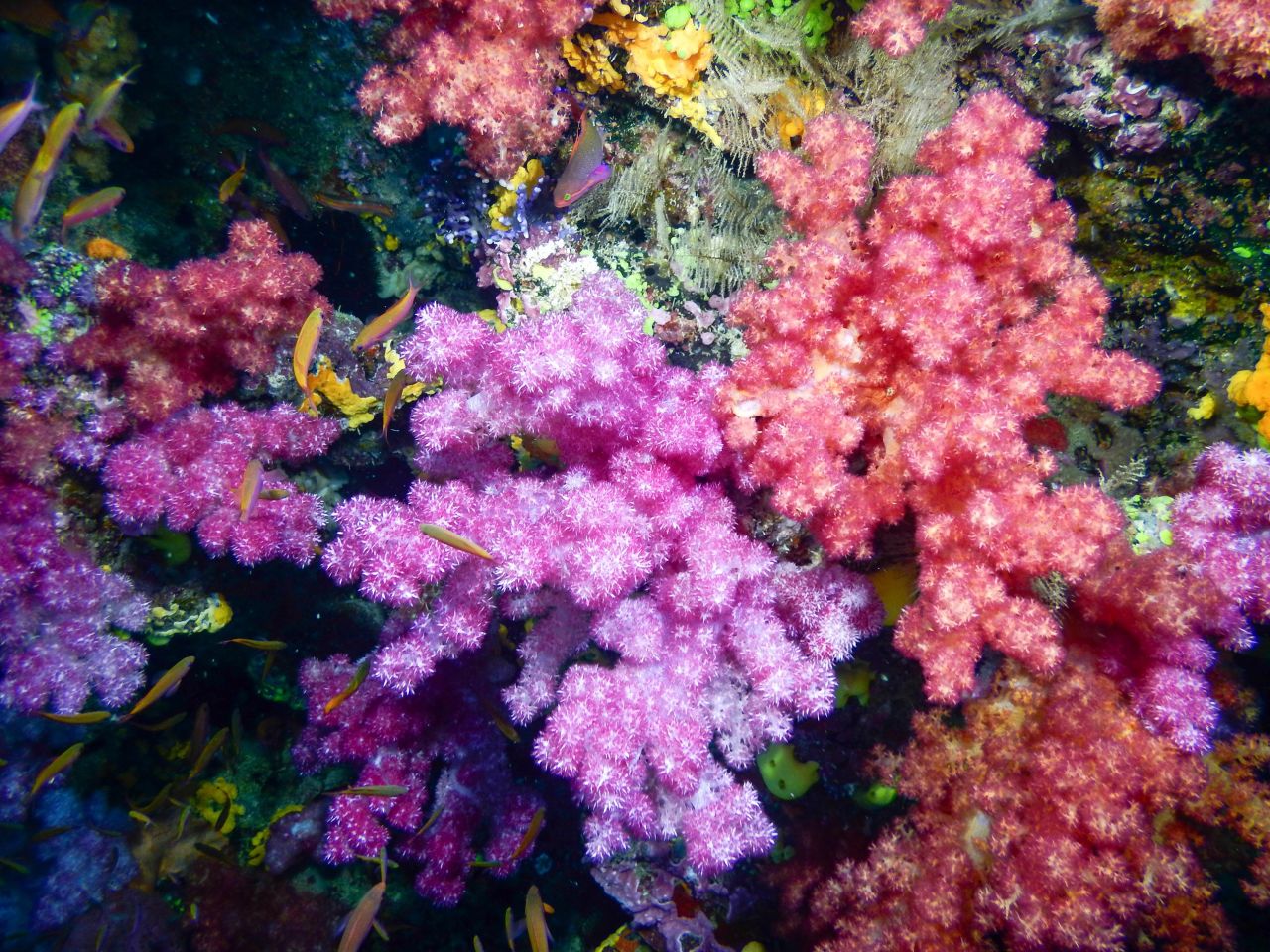 Pretty In Pink by Mary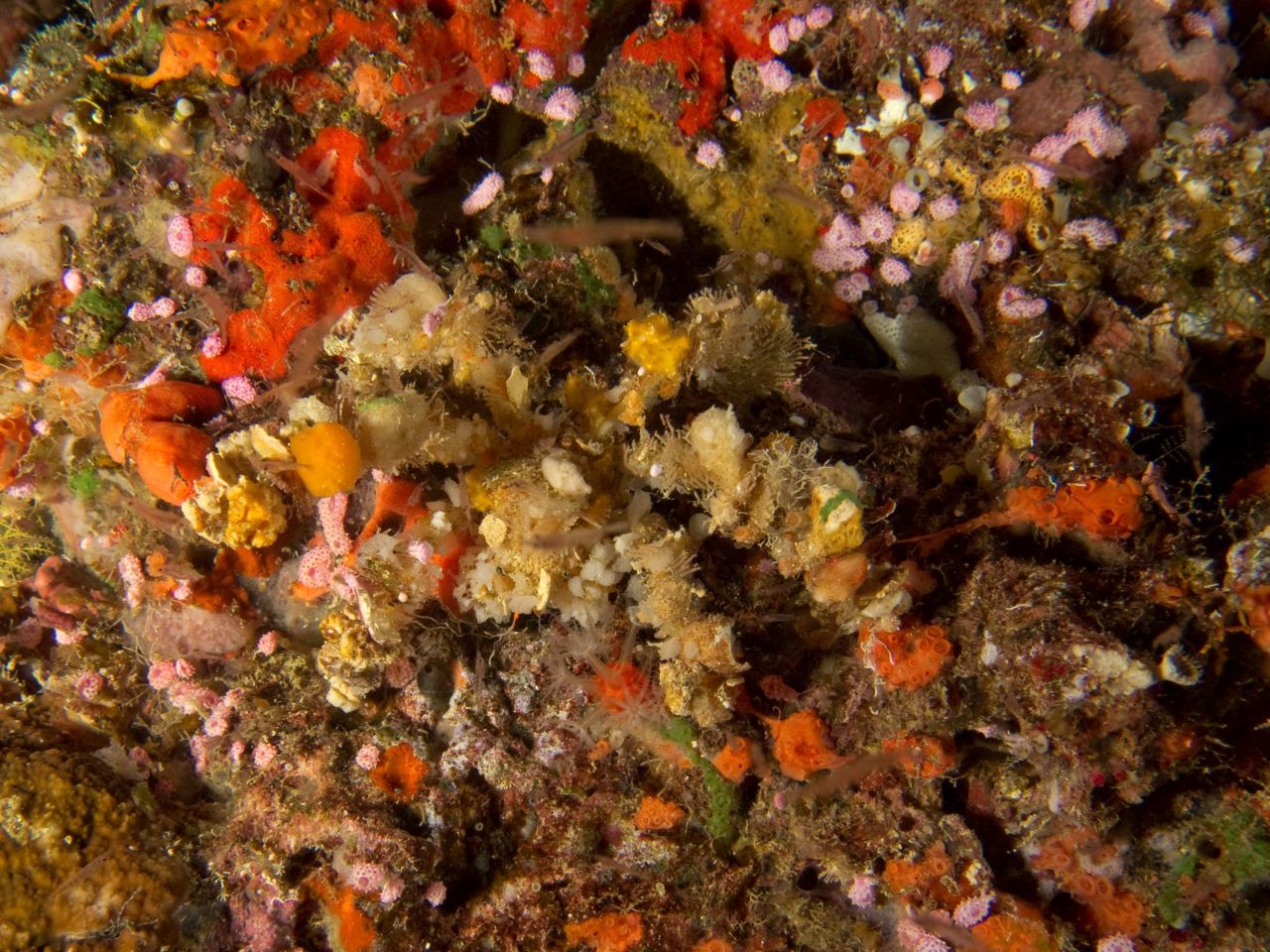 I Spy A Decorator Crab by Michelle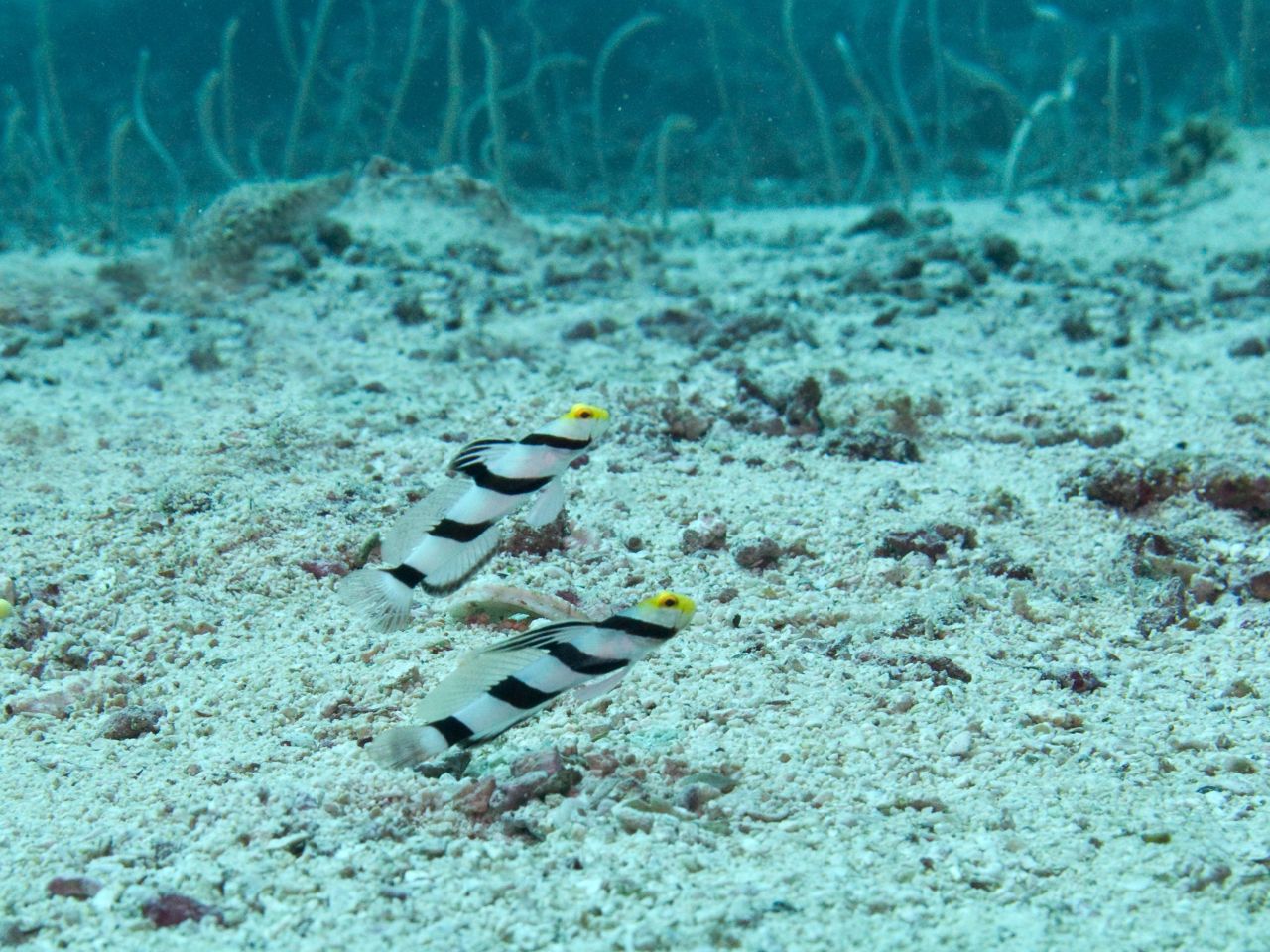 Double Trouble by Michelle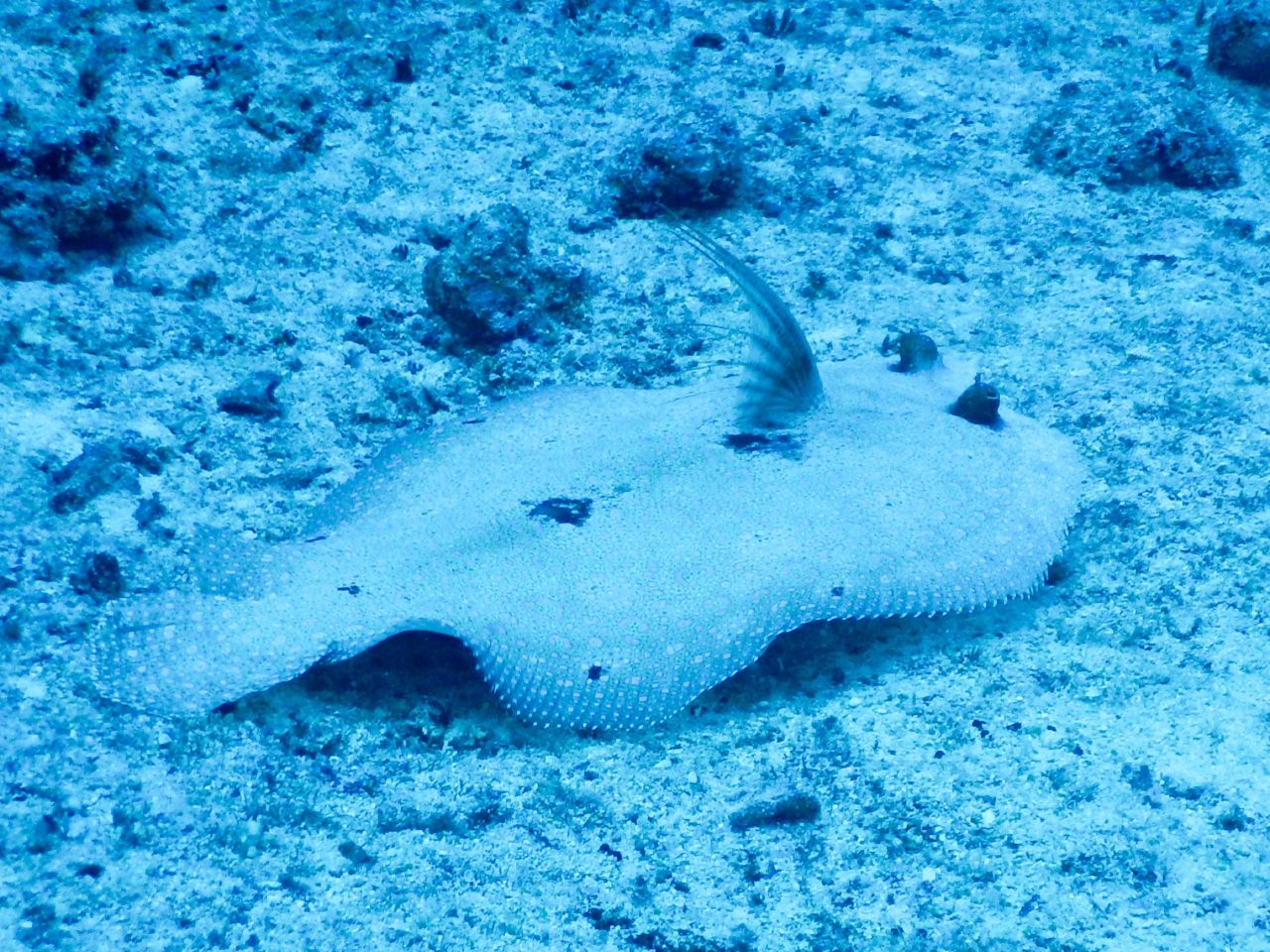 Sole Sista by Mary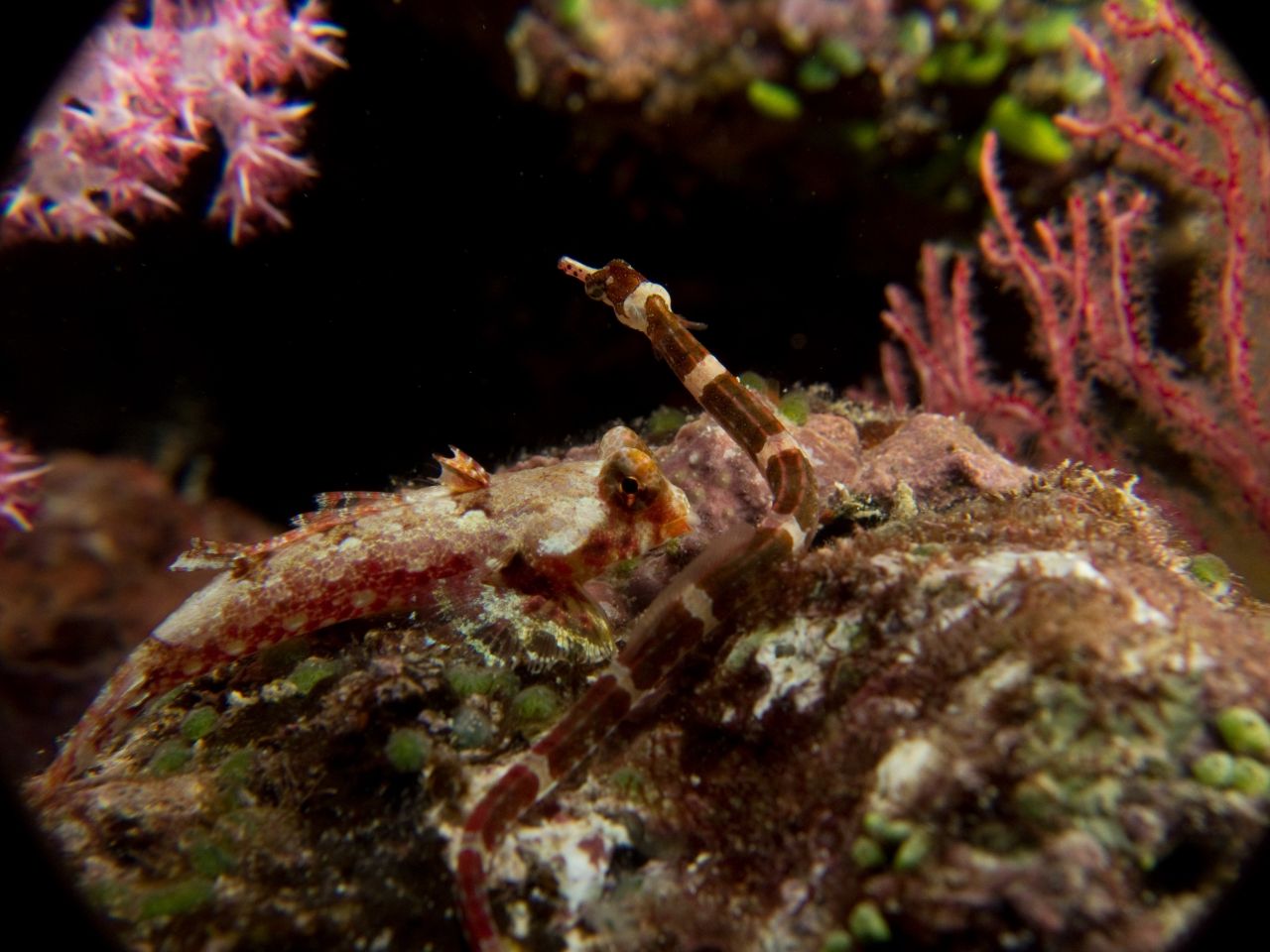 Pipe Dream by Michelle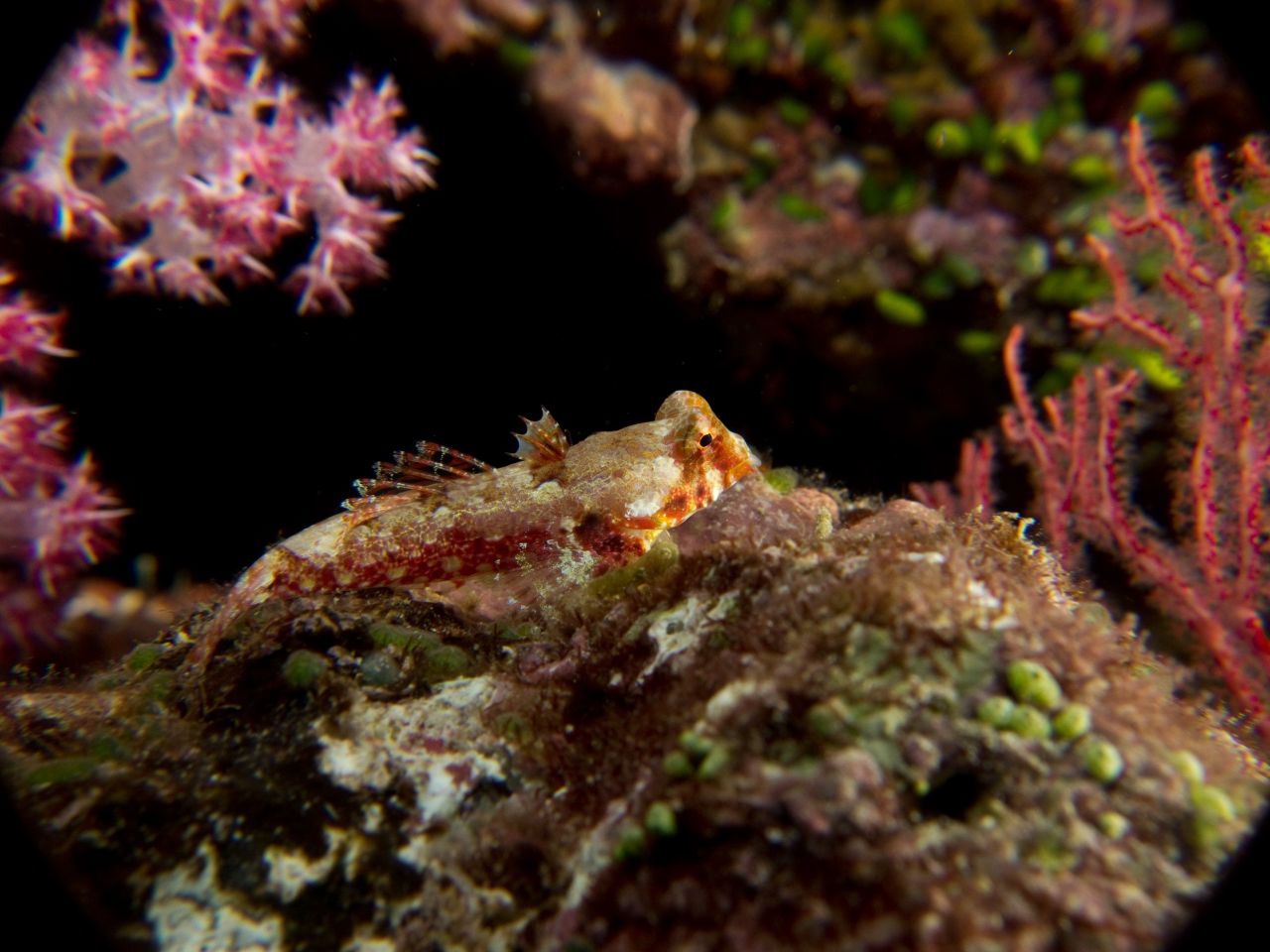 Dainty Dragonet by Michelle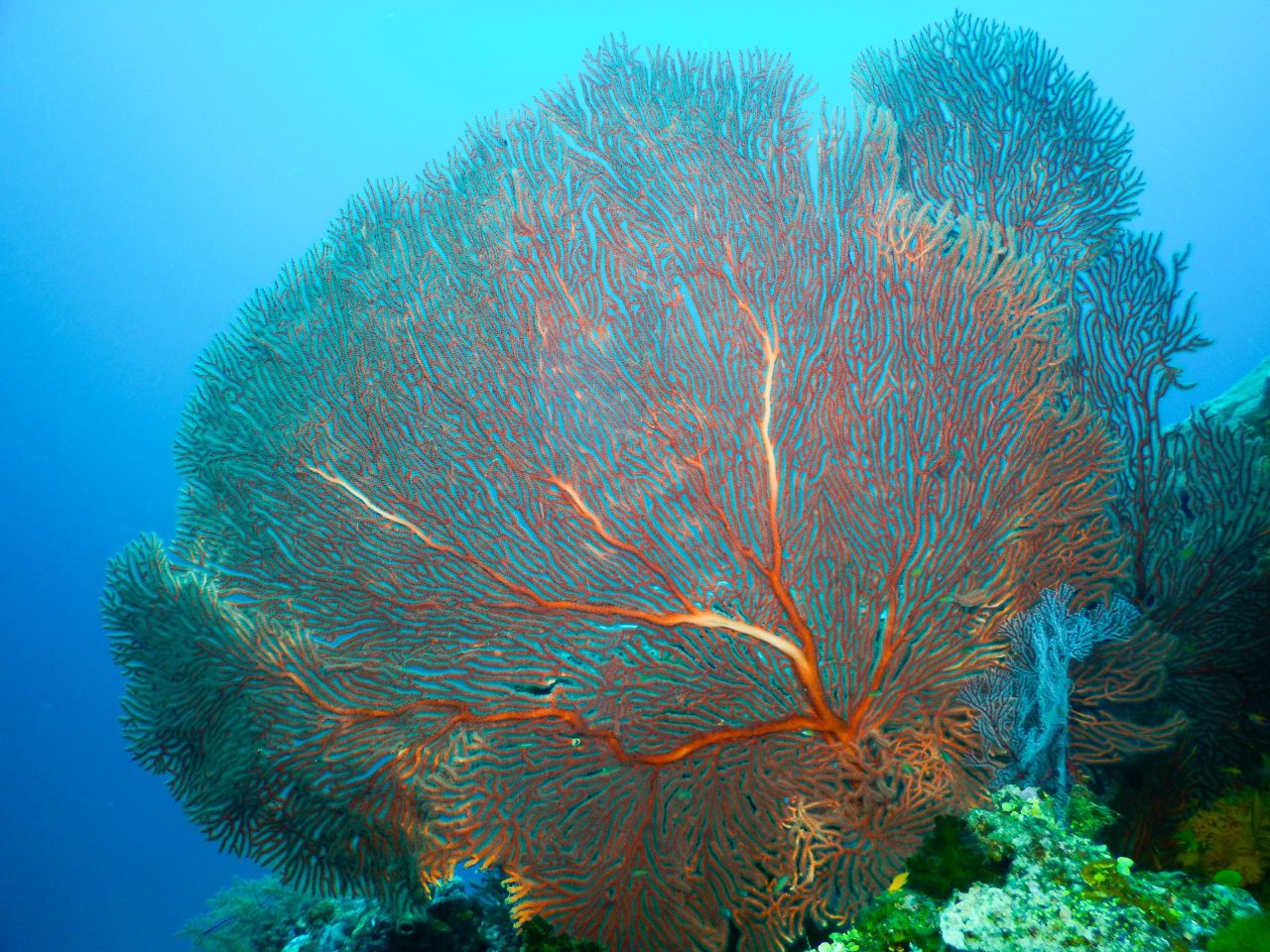 Your Biggest Fan by Mary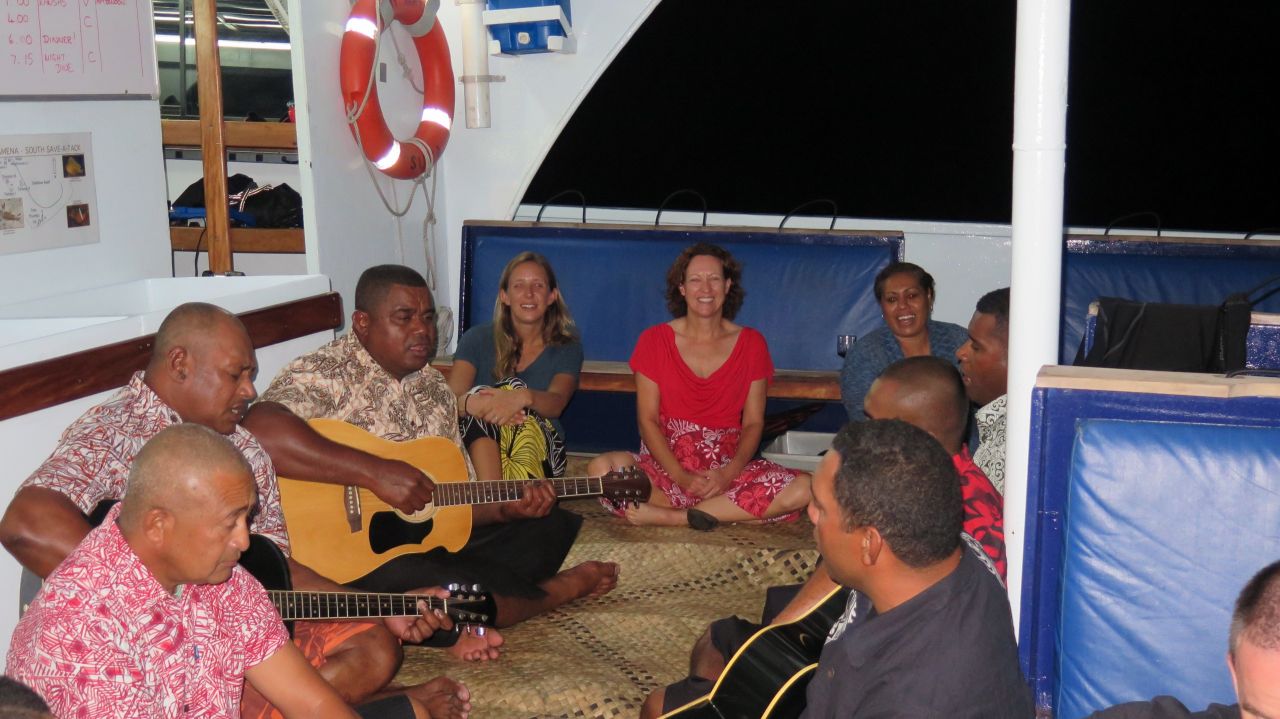 Kava Time by Michelle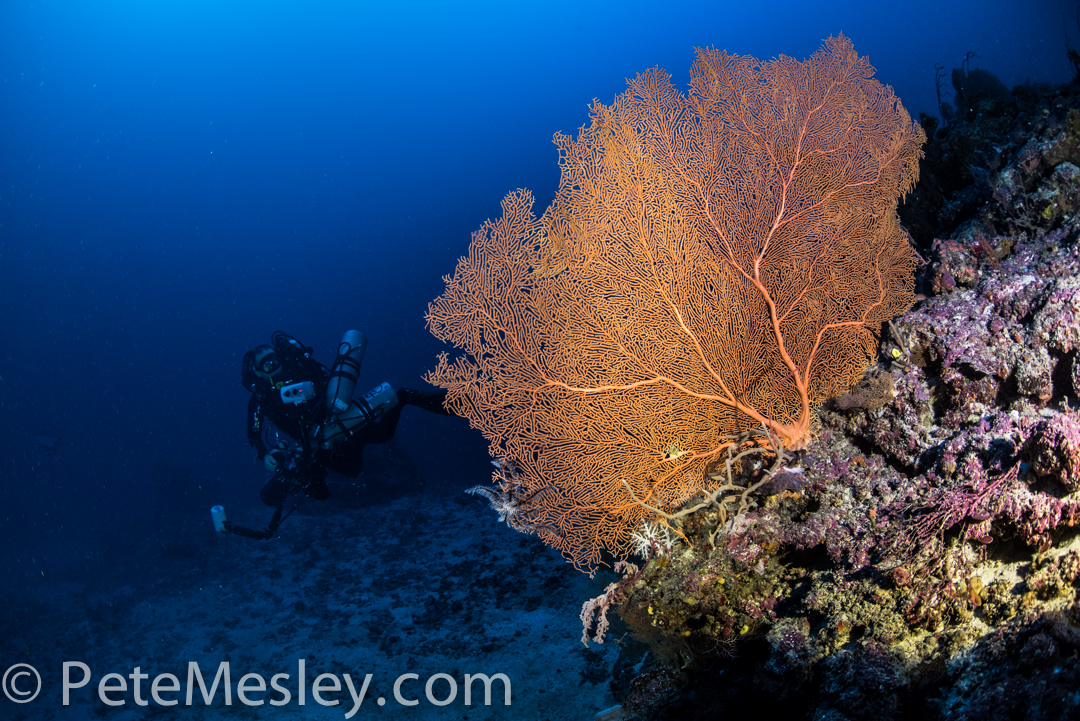 Deep Discovery by Pete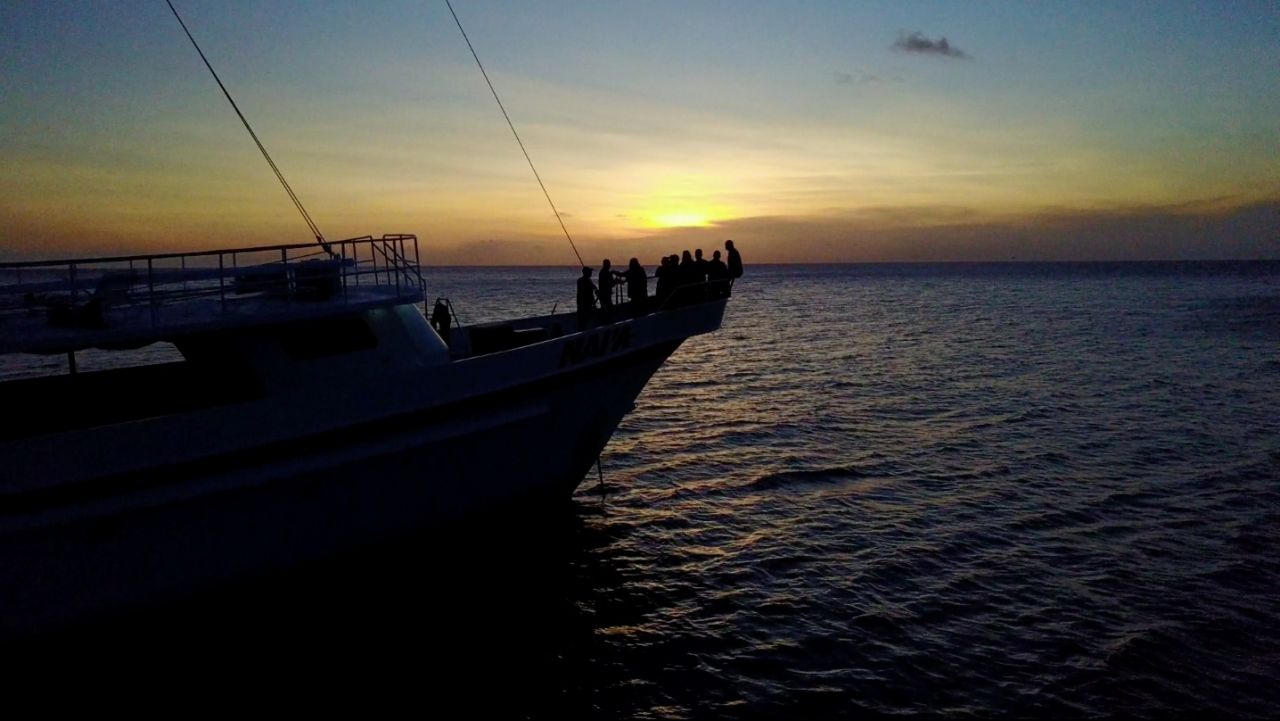 A Bow To The Setting Sun by Pete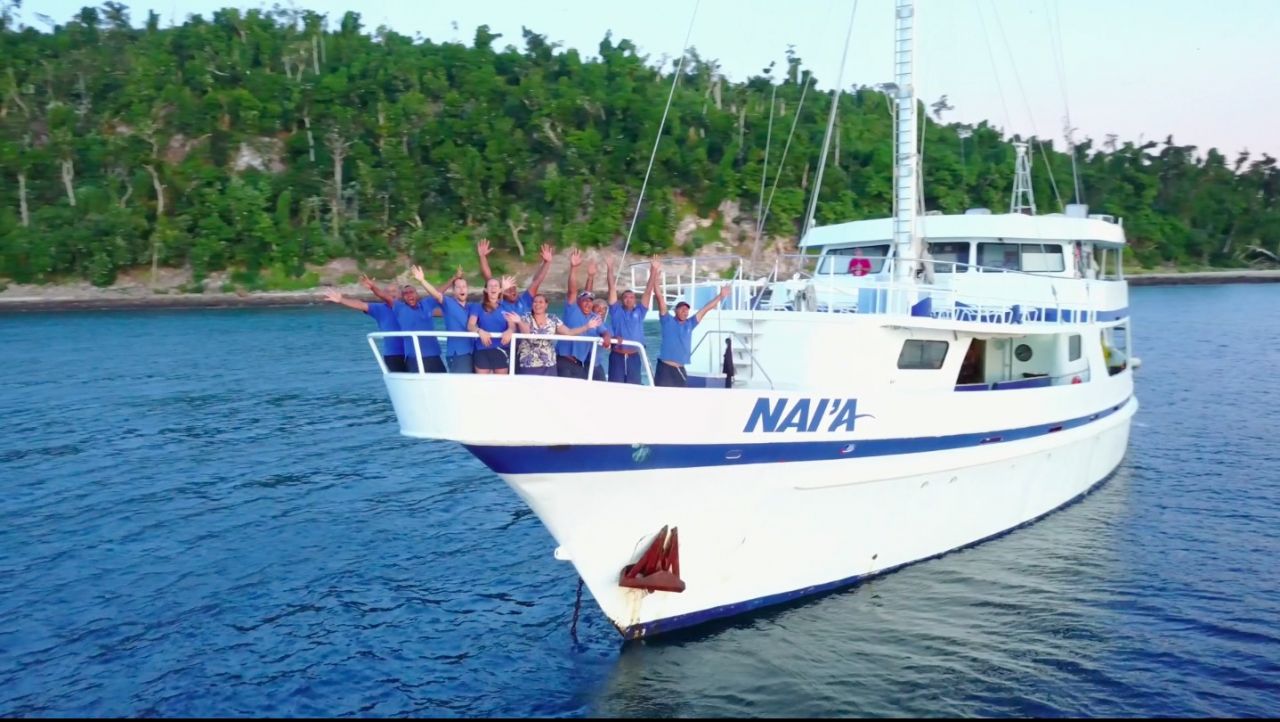 Cruisy Crew by Pete
Comments
"This was my first visit to Fiji and my first time on a liveaboard. I must say it exceeded all expectations….Food, diving and hospitality was 5*"