Reef-tacular!!!
Destination: Bligh Water, Lomoviti Group, Namena & Vatu-i-ra
Trip Date:
Feb 27th - Mar 8th, 2011 -
Comments
Author: Sam Campbell
Welcome Back: Dick & Julie, Gilda & Warren, Gregory & Janet
Wow what an awesome trip. As ever we had a lot of return passengers/friends sailing with us again. Beware once the Fiji diving bug gets you it's hard to shake. Our itinerary for this ten day action packed trip included the Namena Marine Reserve. An awesome diving spot that just has so much to offer. From Grey Reefs cruising on the drop off at NSAT to Pygmy Seahorses on Tetons in the south. Also Namena is home to our little friend the Unidentified Pipehorse Fish - their hideout is only known by Nai's dive masters, so if you want to find them you know where to come!!!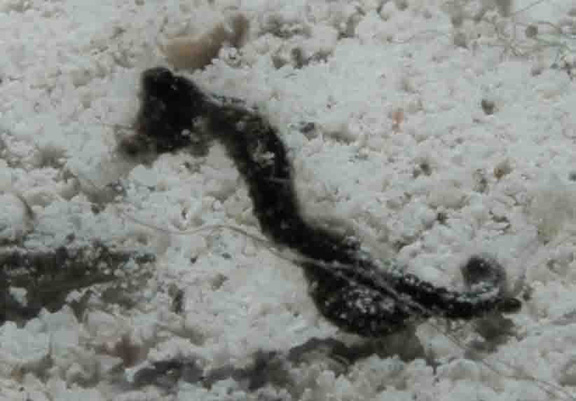 Tough shot to get - tiny subject and brown against white - taken by Brigitte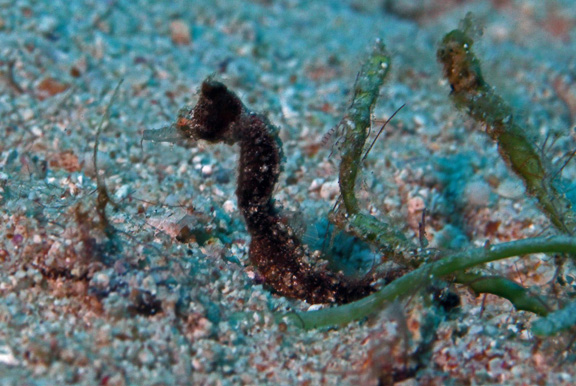 Pipefish or Seahorse or a cross taken by Julie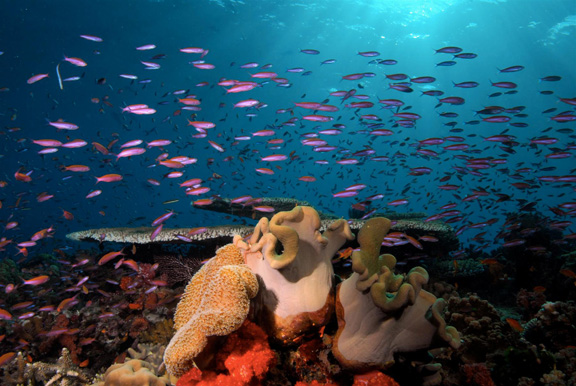 Stunning reef scene captured by Dick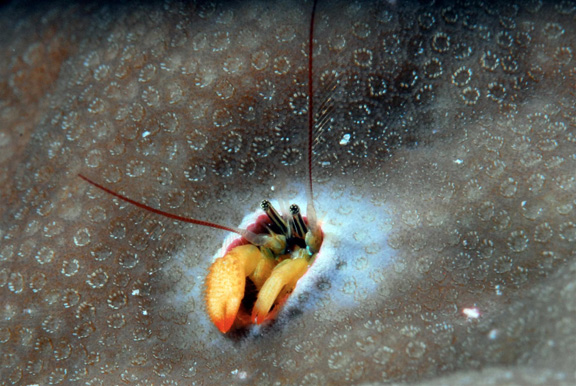 Dick gets a great macro shot of the Coral Hermit Shrimp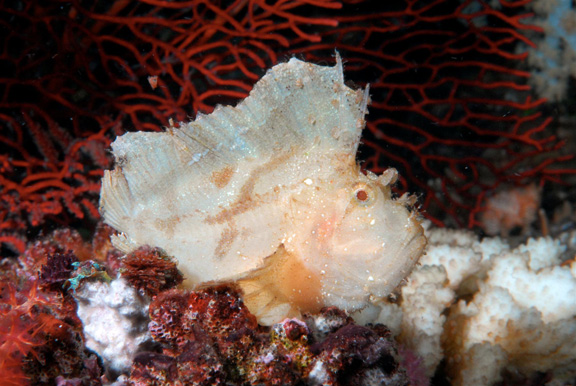 Our resident Leaf Fish at Mellow Yellow taken by Dick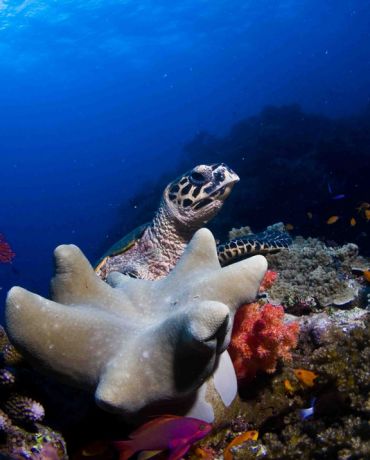 Friendly Turtle lets Brigitte get up close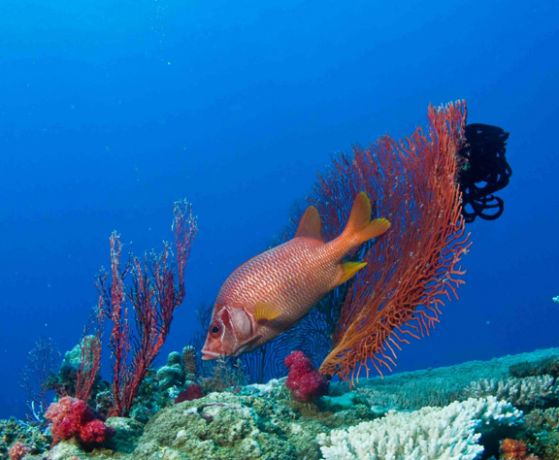 Hanging out taken by Brigitte
Chinese Dragon soaking up some rays taken by Dick
A friendly Octopus taken by Dick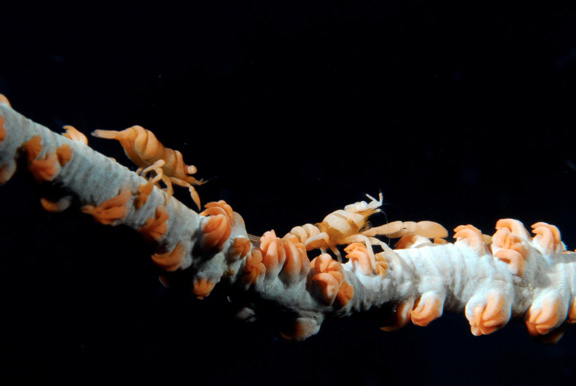 Another great macro shot by Dick - 2 Shrimps well camouflaged on a whip coral.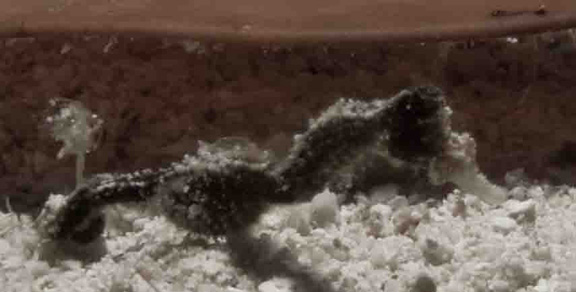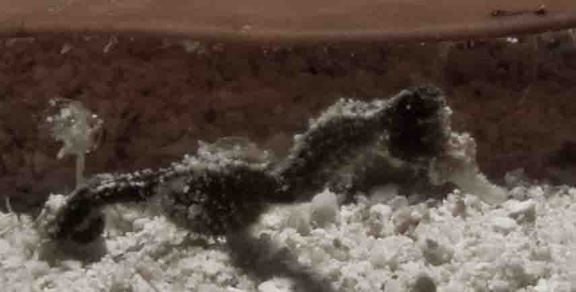 Unidentified Pipehorse or Seahorse taken by Brigitte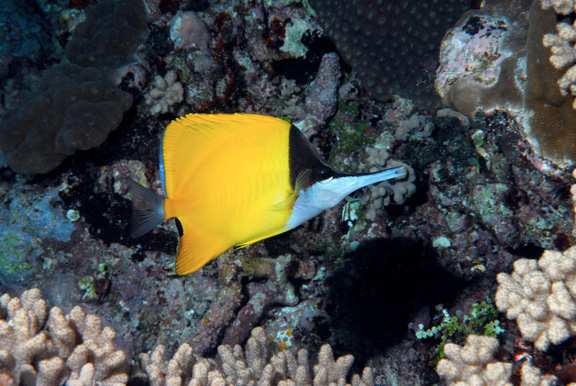 Long Nose Butterfly Fish taken by Dick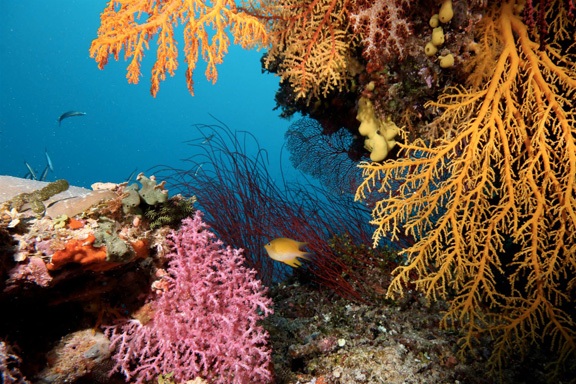 Julie captures the wonderful color on Mount Mutiny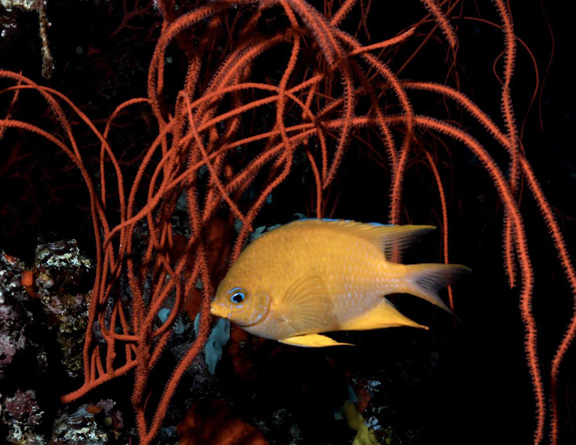 Yellow Damsel taken by Julie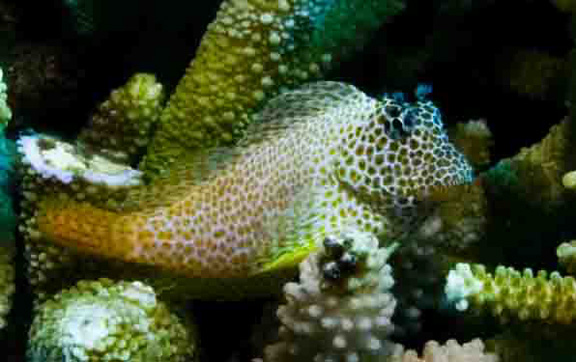 Brigitte's favourite Leopard Blenny in Namena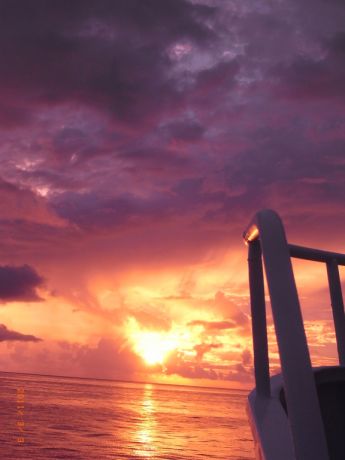 Stunning sunset taken by Glenn & Susan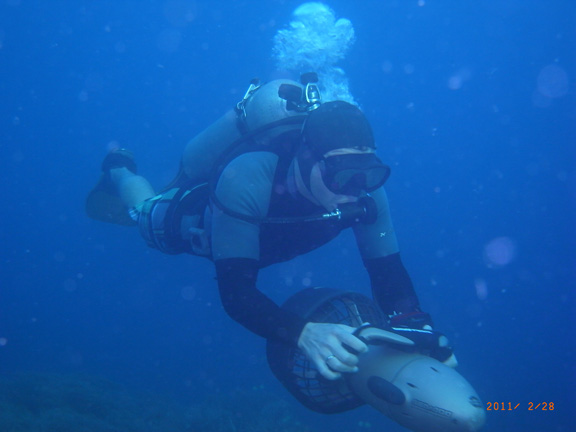 Buzz Lightyear in action taken By Susan & Glenn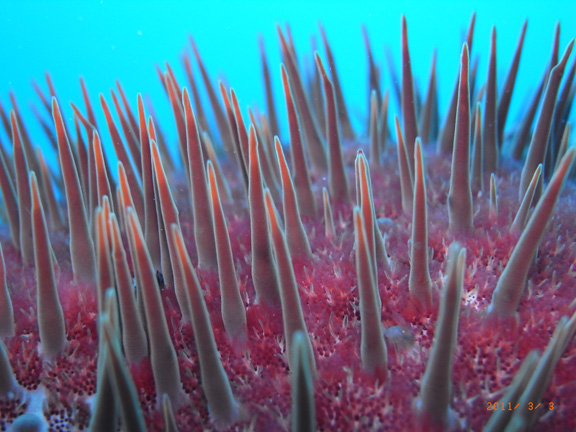 Abstract art from the underwater world taken by Susan & Glenn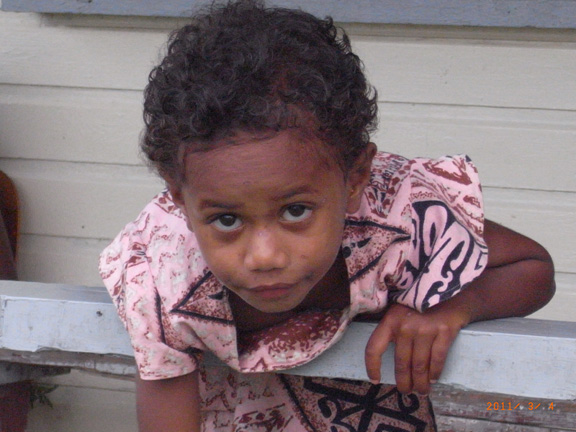 Village kids taken by Susan & Glenn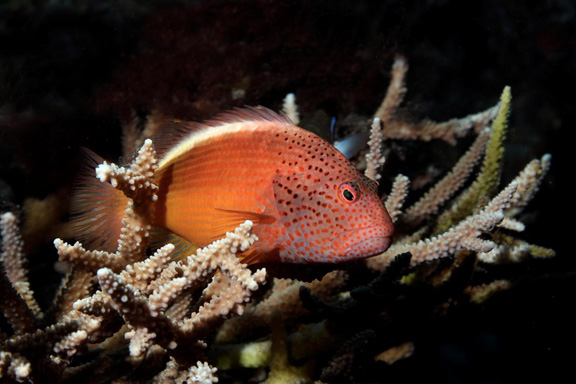 Freckled Hawkfish taken by Julie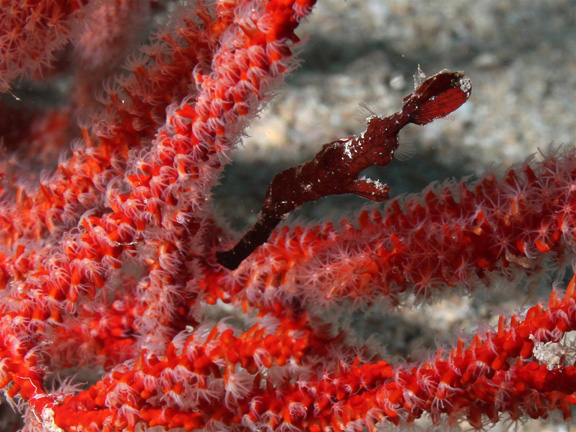 Thin Ghost Pipe Fish in Gau taken by Julie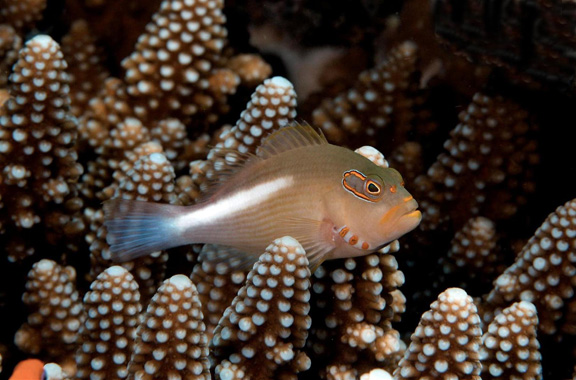 Julie waits patiently to capture the skitish Arc Eye hawk fish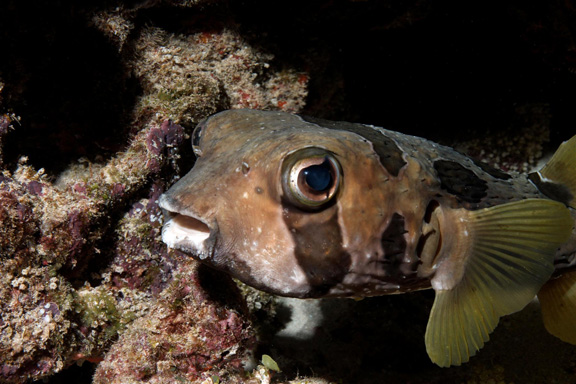 Julie gets head on with a Puffer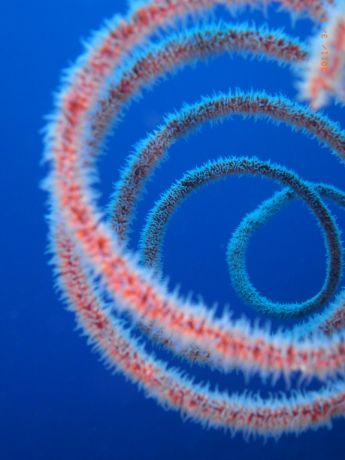 Spiral Whip Coral taken by Susan & Glenn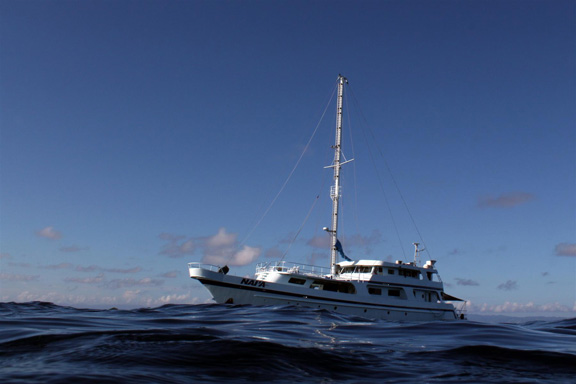 Nai'a moving in to pick up divers from the skiff - taken by Julie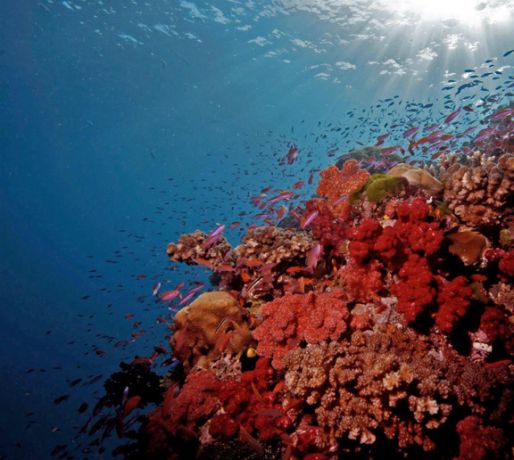 This is what Fiji is all about! - captured by Julie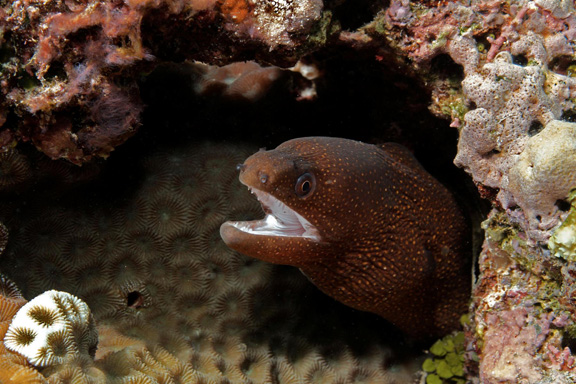 White Mouth Moray - taken by Julie
Our Guests...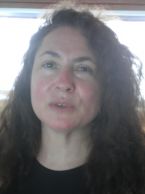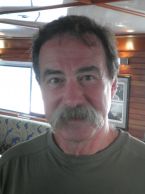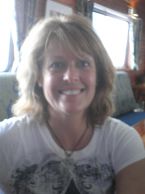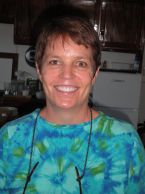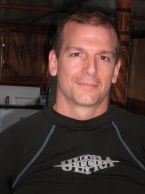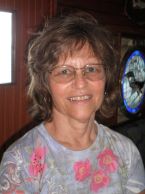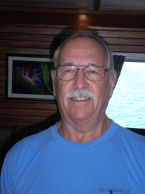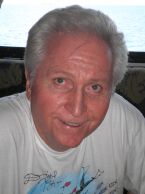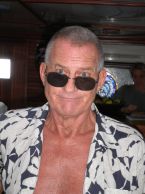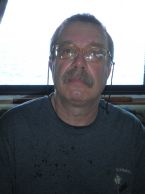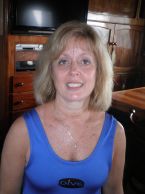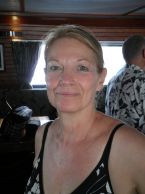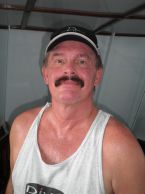 Comments
"After 60 years of diving all over the world, Fiji still surprises and intrigues me. Fiji is a destination uniquely safe and easy to reach yet it is the colour of our dreams."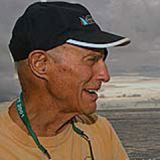 ~ Stan Waterman, pioneering diver and filmmaker