Reggae & Rainbows
Destination: Bligh Water, Gau, Makogai, Namena & Vatu-i-Ra
Trip Date:
May 31st - Jun 7th, 2014 -
Comments
Author: Amanda & Joshua
Welcome Back: Larry
Congratulations: Petr & Julia on their 20th Wedding Anniversary, Amy & Dustin on completing their Nitrox certification
As we backwards rolled and descended down the wall of Mount Mutiny, into the abyss known as Bligh Water on our first day of diving on this charter, a song popped into my head. The dulcet tones of Jimmy Cliff singing "I can see clearly now the rain has gone". Even though skies had not yet cleared, the visibility absolutely had, and see clearly we definitely could. Awesome! The somewhat clouded, green vis that we've had for a while now had completely cleared, making us believe that we would indeed have a bright, bright, bright, sun-shiney week. Albeit slightly more chilly, but we'll take it!
As we carried on down the seamount, another surprise lay in wait for us in the shape of 2 elegant silvertip sharks and a scalloped hammerhead. Dive 3 of the charter. I know, some people get all the luck!
This week we were joined by some folks from the USA, a few neighbours from Australia, and to add a little variety to the mix, Petr & Julia who were celebrating their 20th wedding anniversary, all the way from Moscow. Even though Julia's English wasn't quite at conversation level yet, she managed to communicate with everyone from the very first day by hanging a pirate flag onto her spot on the dive deck. OK, so it had a big smiley face on it… but you never know…
We had a great turn out for the first night dive that night with people keen to see which ghosts were lurking inside E-6's "Cathedral", an open roofed cavern at around 30' on the side of a 3000'seamount. For 4 of our intrepid guests, Dustin, Amy, Tim and Will, this was their first night dive EVER. Luckily, Big Mo & Jo were there to lend a big Fijian hand, just in case.
As excited as we are about the visibility clearing up, this is due to dropping water temperature. This week, we're reading between 26-27 degrees C, or 79-81 degrees F on our computers, which means, for most people, an additional layer of neoprene and a hood. Not Jim or Dustin, however. They jumped in without any neoprene, declaring that it wasn't cold enough yet! I'm sorry, I'll take that back. Jim sometimes wore a kooky bonnet with multi-coloured spikes on it. "So I've got my head and my feet covered, that's all I need!" he declared with a twinkle in his eye.
For the record, he apparently needed board shorts too – phew!
This didn't change even in Gau where it dropped even further due to the thermoclines once we got in to the lagoon! Luckily, we had a great show to keep everyone's mind off the falling degrees with several schools of barracuda and about twice as many sharks as we've been seeing in recent months, plus some ferocious looking dogtooth tuna as big as the largest sharks.
Who let the dogs out?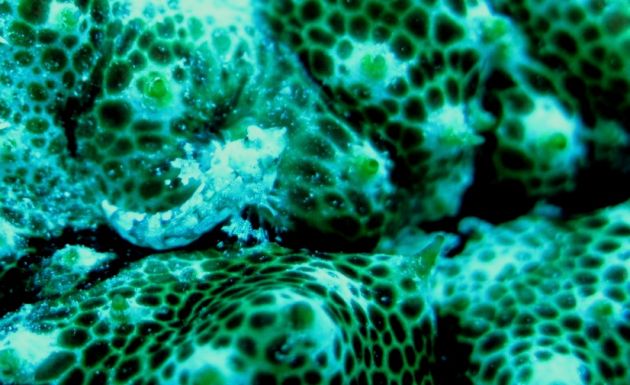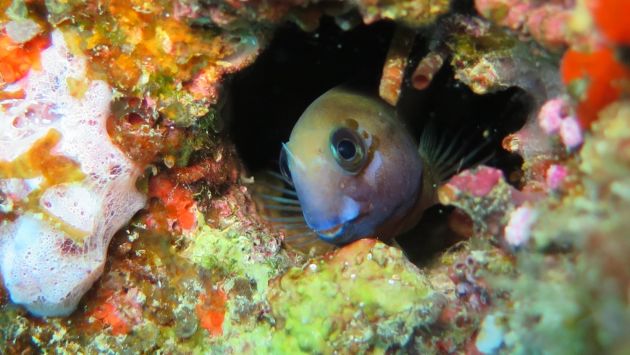 Come on in, the water's fine - by Dustin & Amy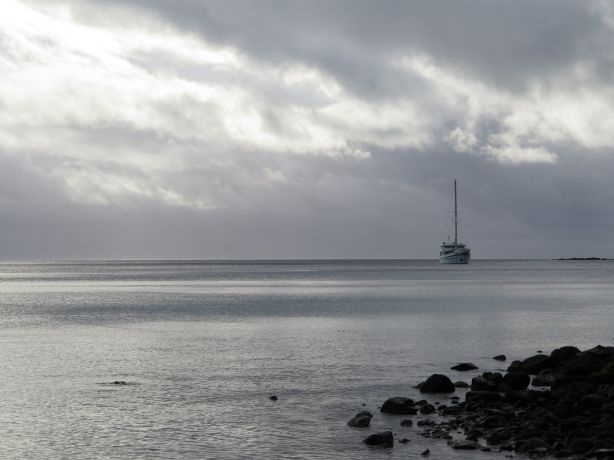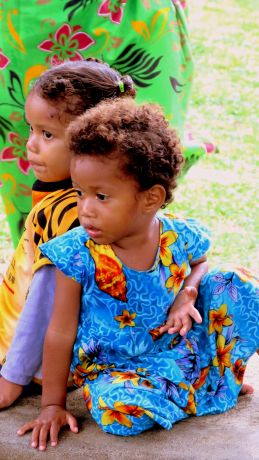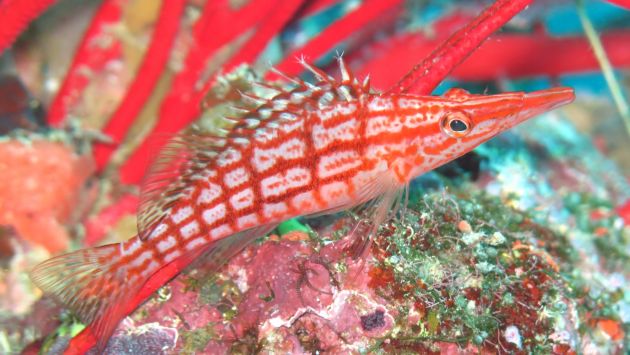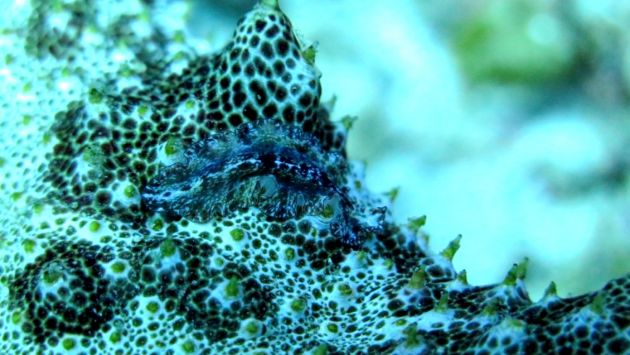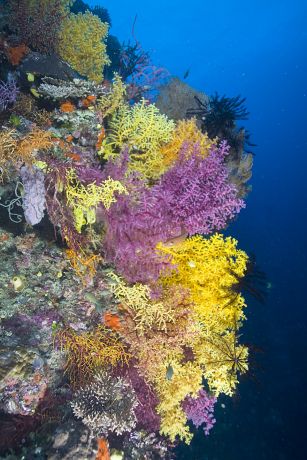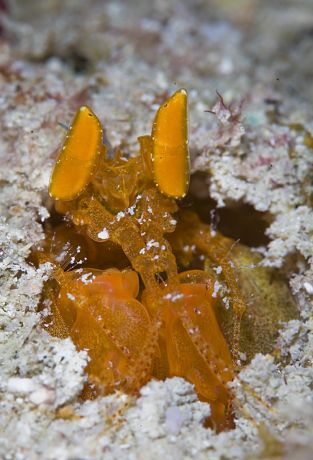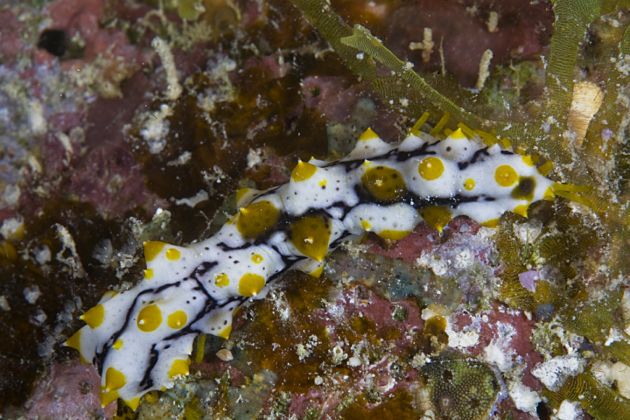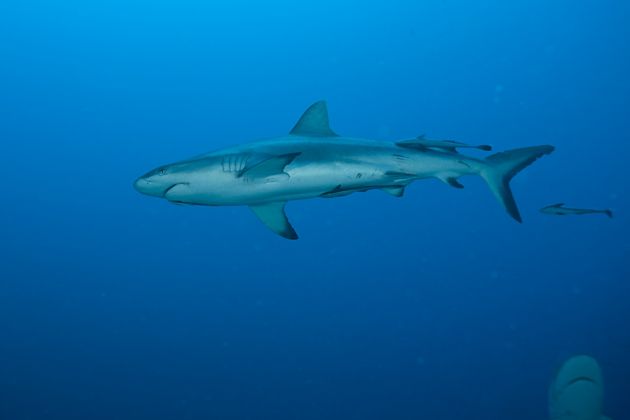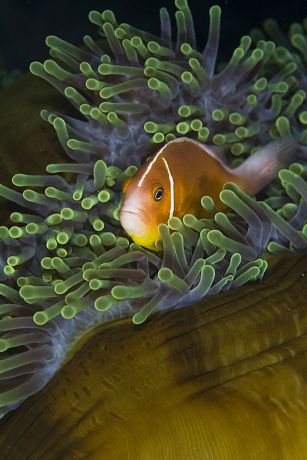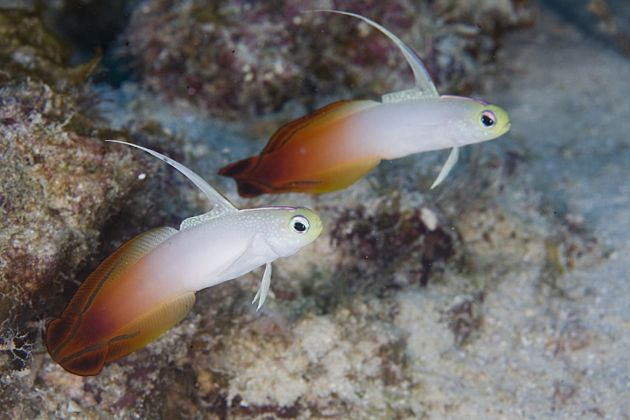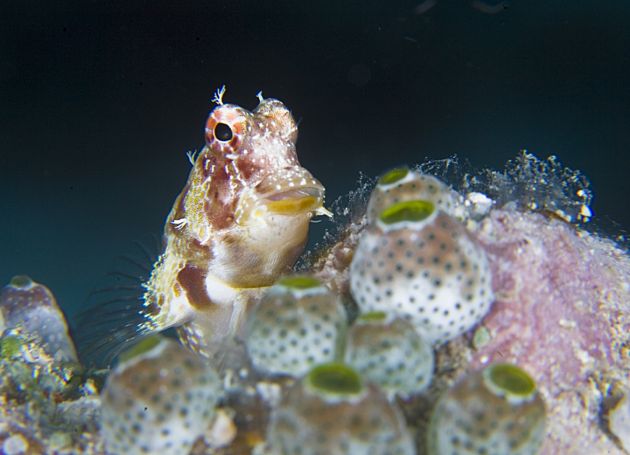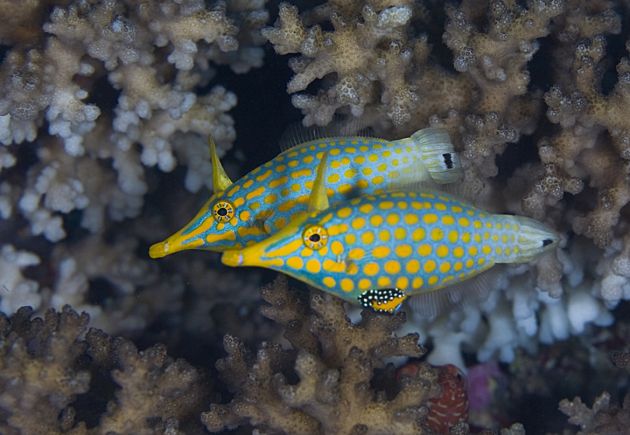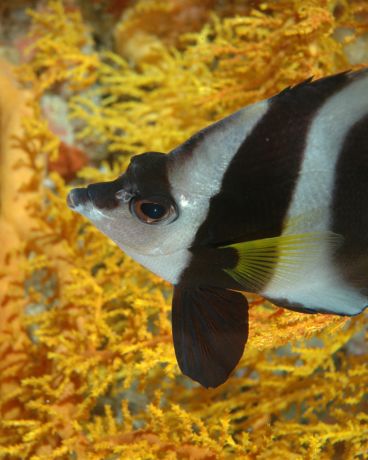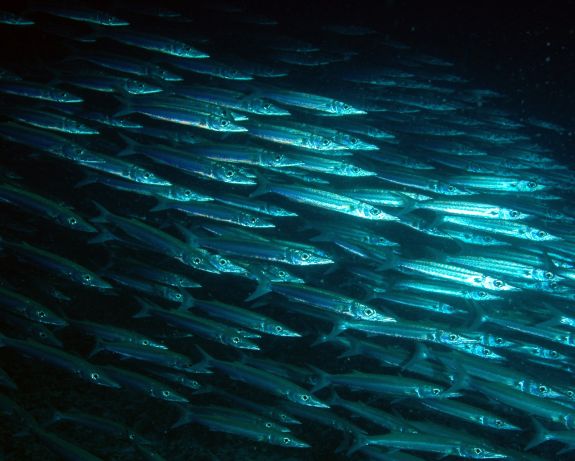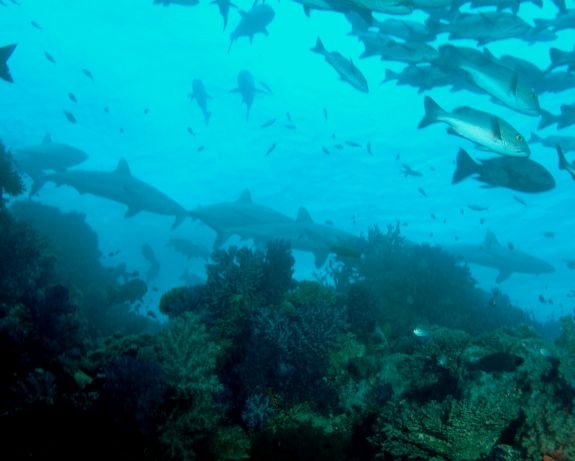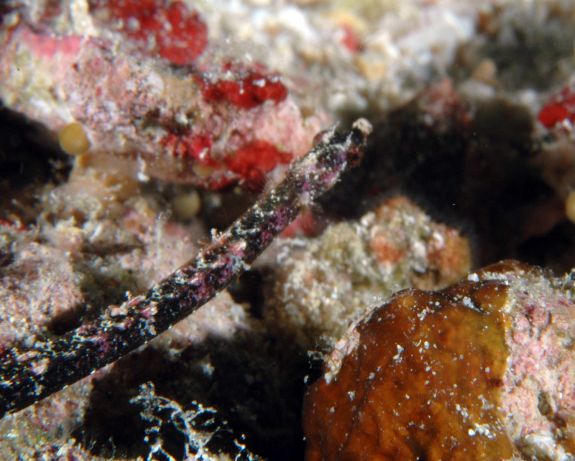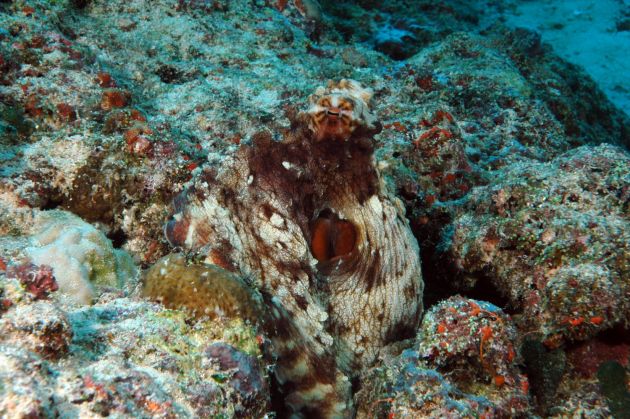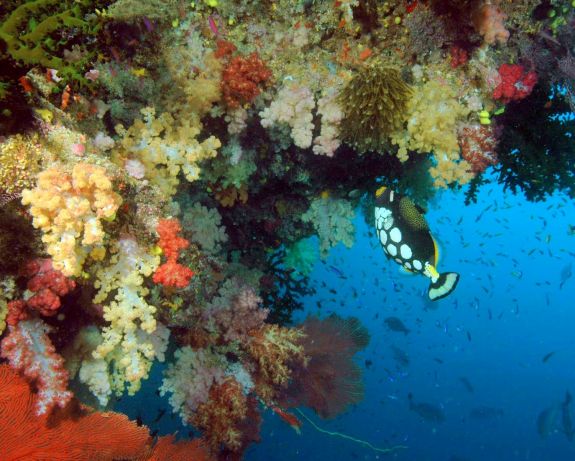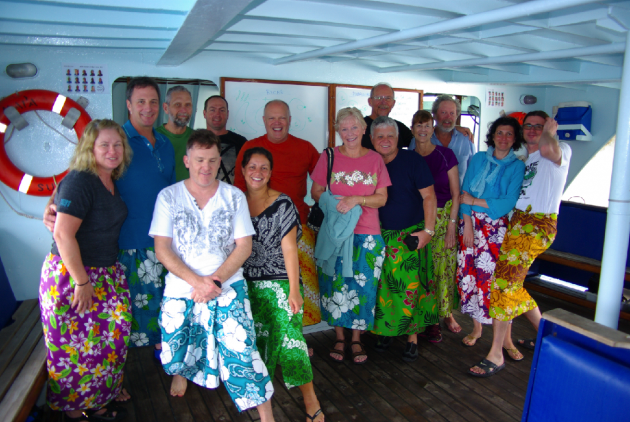 Our village visit was again to Makogai where we received the usual warm hospitality and this time we were able to return it. As we sat and chatted with the chief, we discovered he was suffering from a nasty eye infection. However, as luck would have it, we had our very own pediatric ophthalmologist with us from the Russian Federation! Petr kindly agreed to take him onboard for an exam where he managed to diagnose and, thanks to the generosity of our guests, find the appropriate medicine for him. He's pretty lucky to get treatment; Petr's patients are usually under the age of 16! Get well soon chief, here's hoping that you too will be singing along to Jimmy Cliff the next time we see you.
On arriving at Namena on day 5, we discovered that our ornate ghost pipefish at Kansas had made a new friend. Entwined around the same gorgonian was a short-nosed pipefish of the exact same colour. Add to that, a few pygmy seahorses and you've got a very interesting bit of sand! That evening we celebrated Petr and Julia's 20th anniversary (although they don't look old enough to be on their 5th). Joshua Googled "Happy Anniversary" in Russian and passed it on to our steward, Suli, to write in icing on their celebratory cake. Our crew then serenaded them with a sweet version of a local anniversary song. Needless to say, they were very surprised and impressed by the effort.
On day 6, still in Namena, we were finally blessed with bright sunshine, which made for some incredible diving that day. We dropped in at the Arch on dive 2 to the beautiful, clear blue, sunlit water that we remembered from several months ago. After swimming in amongst the sparkling schools of horse-eye trevallies and barracuda, we watched a thrilling display of several grey reef sharks hunting alongside 3 gigantic dogtooth tuna as they darted into the schools of fusiliers. This before heading up to the top of the reef on Purple Hill which really looked magnificent in the sun, to find some beautiful flame hawkfish hiding in the coral. Meanwhile, Big Mo went to town on Kansas showing "everything but a whale shark and a manta!" proclaimed a beaming Angie after the dive.
We didn't know this before it started, but this week was science week. Amongst our esteemed guests, we had Chris, who was an electrical engineer/physicist, who had worked on many things, including the space program (it took a while but we finally got his real title out of him: rocket scientist), and Mark, who worked on the "mainframe" (obviously some sort of shady Morpheus position). These two had been friends and dive buddies since high school and were constantly ribbing each other! Then there was John, who spent his career researching and working with anti-matter (and that's about as far as our understanding went, it all got way complicated after that!), and Dave, an astrophysicist who knew more about natural light, water and rainbows than most people on the planet.
Aside from very interesting dinner conversation from all onboard this week, we were also treated to a short presentation by Dave after lunch one day. We all learnt a whole lot more about rainbows, glories, ice halos and the real colour of water, shadows and the sun than I'm sure anyone thought they would, on a diving holiday! He promised we would never see the world the same again and it's true. He even managed to identify a strange light formation that we had photographed while travelling in Northern Kashmir, which turned out to be a very rare "circumhorizontal arc, due to horizontally oriented ice crystals in cirrus clouds". Wild! From this moment on he was dubbed "Dave Lightyear" by the Australians onboard for whom nickname giving is part of their national heritage, and we all walked around looking at the sky in a whole new light.
The guest photo slideshow that we put together at the end of every charter did not disappoint this week. Amongst others, the contributors were Chris, who has 16 photos published in the "Nudi Bible" that we use onboard and Larry, who although paralysed from a parachute jump in the '60s and had great trouble even walking, managed to get himself and a huge camera in and out of the water several times a day without ever uttering a word of complaint and always had a smile on his face. Just as well, we've got you for another week, hey, Larry!
So we bid a sad farewell to another lovely group of people, some going straight home, some going to more diving, some going to "jump off stuff in New Zealand!" and one staying right here with us. Here we go again!
Our Guests...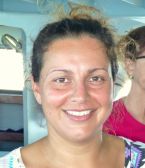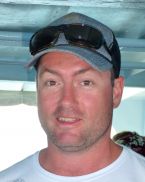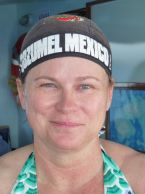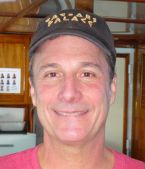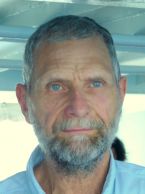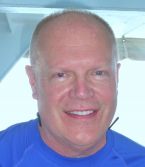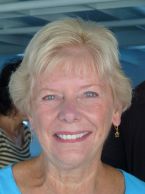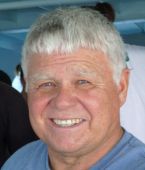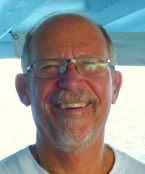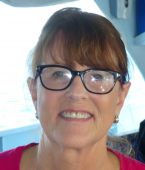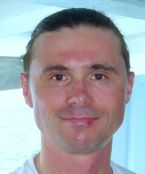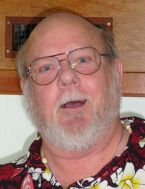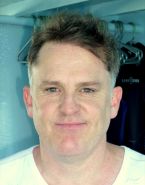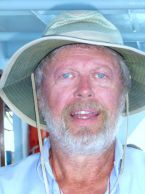 Comments
"After 60 years of diving all over the world, Fiji still surprises and intrigues me. Fiji is a destination uniquely safe and easy to reach yet it is the colour of our dreams."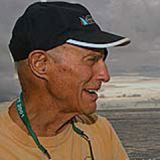 ~ Stan Waterman, pioneering diver and filmmaker