The Return
Destination: Fiji's Bligh Waters
Trip Date:
Jun 21st - Jul 1st, 2014 -
Comments
Author: Amanda & Joshua
Welcome Back: Quentin, Mary, Andrew, Susan, Dave & Gwen
Congratulations: Andrew & Susan on their anniversary, Han on his birthday
You know you're in for a good trip when you see dolphins on the check dive. As we were heading out to Samu Reef for the first dive of the trip, Gwen stood up in the skiff and called out, "dolphins!" Joshua figured she must have been playing a joke on him, but when he turned around, he spotted four bottlenose cruising along the ridge of the reef. We ditched our weight belts and donned only masks and fins, hoping to catch a glimpse of these sleek predators rarely seen in Fijian waters. Unfortunately, the dolphins were in no mood to cavort with us. Only GT and Ryan managed to see them underwater, but at least we all got to see them from the skiff.
This week we welcomed back several NAI'A devotees including Andrew & Susan, who between them have over 20 trips under their belts; Quentin, 5-time return guest; Mary on her fourth trip and our very first returnees since we've been cruise directors, the lovely Dave & Gwen, back for their third cruise. To add to the group we had newcomers from the States, China and even one of our own from Fiji!
Steve & Lisa were amongst the firswt timers and formed a tight buddy team. Whilst Lisa always arrived early to don her many layers of neoprene and fiddle with her camera, Steve was always the first one ready for each dive. Probably because he dove in his pajamas. He might not even need a wetsuit in the Arctic! And despite sporting the least exposure protection, he was up for every dive, even the night dives when many of our guests were already tucking into a glass of wine.
After changing our plan last minute due to high winds and heading to Mount Mutiny instead of the Vuya area, we awoke to a somewhat blustery morning. The sun was out however, and the 1000s of fish that greeted us on our way down the seamount glistened and sparkled as they flowed over the reef. All the way down to the school of 10 beautiful silvertip sharks that awaited us at 115 feet down! So bold were they that it was the divers that left them rather than the other way around. Add to that an eagle ray that glided past and a few grey reef sharks and it's safe to say we were off to a flying start.
The first night dive in E-6's Cathedral was as spectacular as usual, especially for Andrew who was trying out a new toy: a black (UV) light, which is employed whilst placing a yellow visor over the mask. This has the startling effect of showing up all the phosphorescence around you in the dark, as if you've stumbled back into the 90's and have found yourself at an illegal rave (one might imagine, ahem). Both Amanda & Joshua were lucky enough to have a go and are now, massive fans. Luckily we also found time to spot some cool critters, including a pair of robust ghost pipefish inside the Cathedral, one of which was a tiny juvenile!
On Day 3, we woke up to the sun rising over the beautiful island of Wakaya. Our luck continued with great pelagic sightings, so close that several guests were almost run over by large sea creatures. Ron actually had to duck to avoid a manta at Lion's Den, Gerry almost kissed a hammerhead at White Wall, Susan danced cheek to cheek with her own private manta at Vatu Vai, while Drue & Ryan who for different reasons had opted to snorkel on the third dive, free dived and played with this same manta for several minutes. Not to be outdone however, Amanda searched among the rubble to show guests what Joe had found earlier - the crazy looking and amazingly camouflaged winged pipefish. A great example of how difficult it is to recommend a lens type to our photographer guests!
As has been the case in recent months, we had to wait at least half an hour longer for the current to change at Gau for Nigali Passage, but wow, this week it was certainly worth it. Great vis, our nice big schools of 'cudas (I'm now learning not only to speak with a more "American friendly" accent, but also how to understand American diver slang! 'cudas = barracudas) in the passage, followed by TONS of grey reef sharks, including several juveniles. Fantastic! This, followed by a couple of interesting dives at Jim's and Anthias, where we witnessed some very strange nudi behavior. Just a short distance away from two phyllidia nudis busy mating, Andrew spotted two ibescia tyronia nudibranchs "tailgating" each other. Nose to tail, one followed the other at quite a pace (it's all relative) over the sand. Oblivious to observers, they allowed Andrew to get some great footage.
The next day at Makogai, we spent a glorious 3 dives finding a whole host of macro-life from another winged and also the shortnosed pipefish, to assorted leaf scorpionfish and shrimp. Then, at Pinball Alley, Joe made a new discovery of a pair of very odd looking juvenile ghost pipefish. With Joe's description, Joshua found one on the next dive, then raced around the spacious site rounding up all the divers to have a look. We have to assume that they are robust or slender but look nothing like the juvenile found in E-6, having many more bumps and markings, but even the fish ID book is not certain about the classification of these odd fish. The wonders of Makogai never cease.
That afternoon, we had a very charming village visit with both Joshua and Amanda getting habitually mauled by a hoard of children while guests enjoyed a tour of the former leper colony. This was like home away from home for Gerry, a physician, who during his interesting and varied career, spent 9 months volunteering in India during the 80s. There he performed vital surgery on the eyes of leprosy victims allowing their atrophied eyes to blink once again and therefore saving their sight!
With a wing and a prayer of finding this - by Mary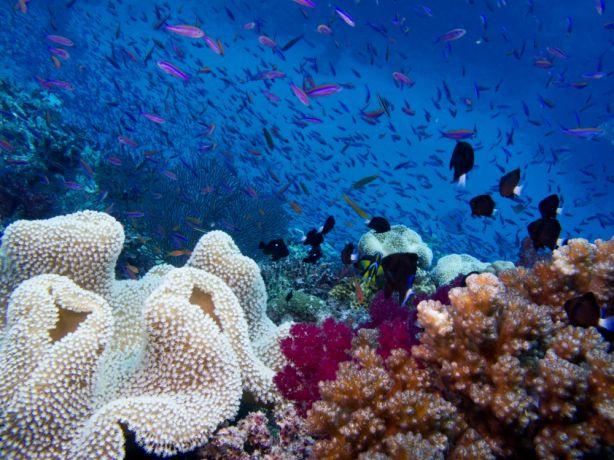 Hustle & Bustle - by Mary
Nudi power - by Mary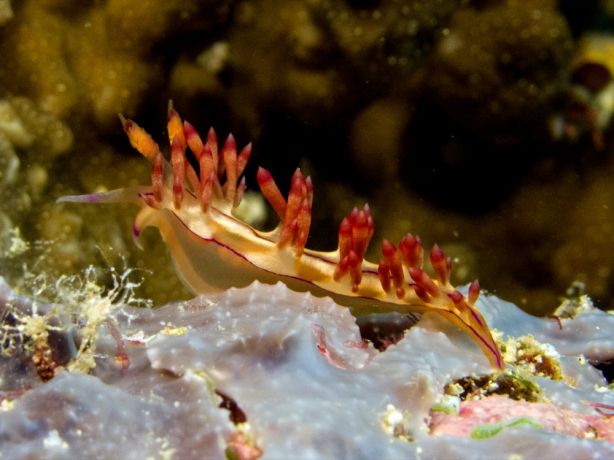 Red lining it - by Mary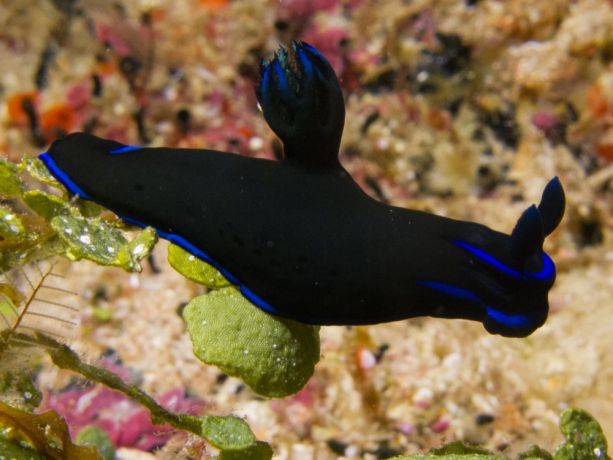 Gloomy & morose - by Mary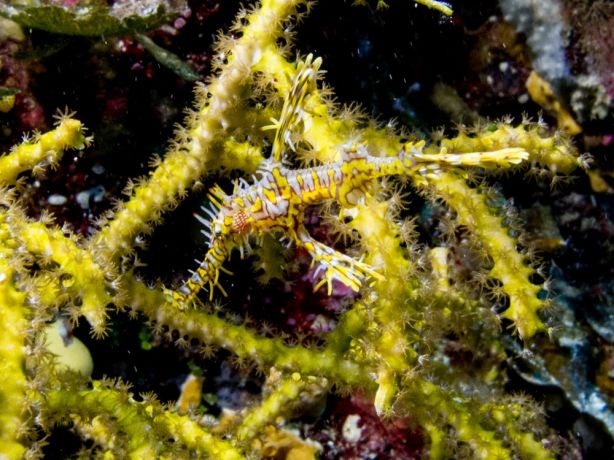 Suddenly, the ornate colors make sense - by Mary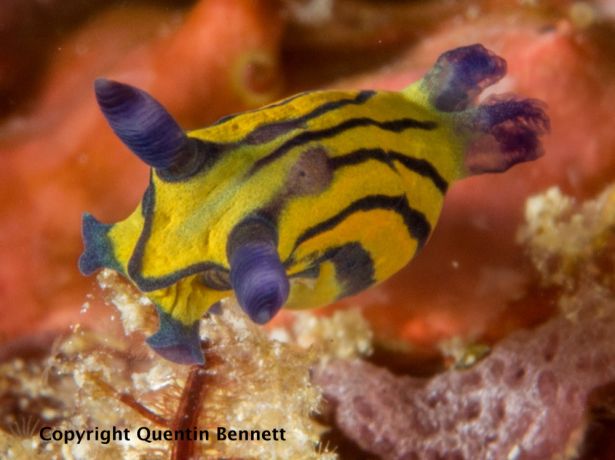 Joshua's tambja - by Quentin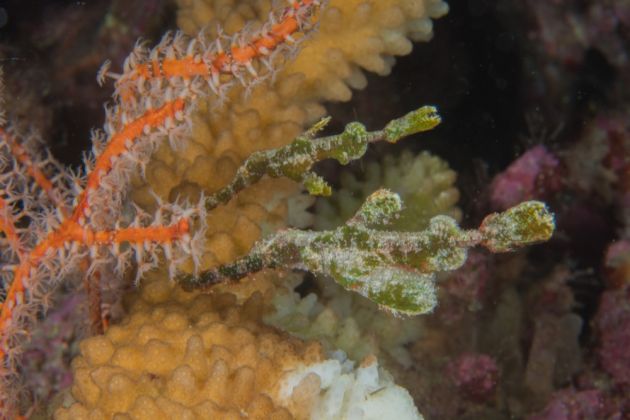 Lovebirds at night - by Quentin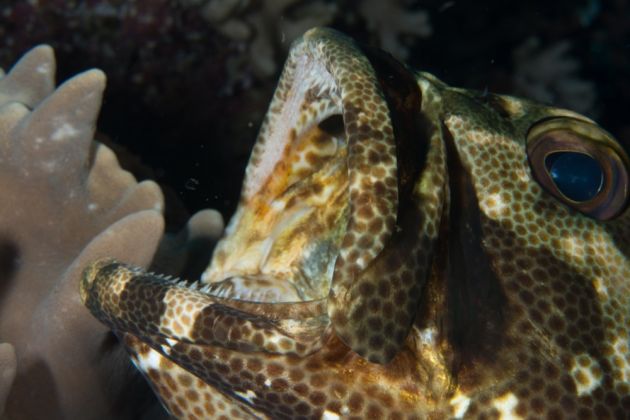 Say "ahhh" - by Quentin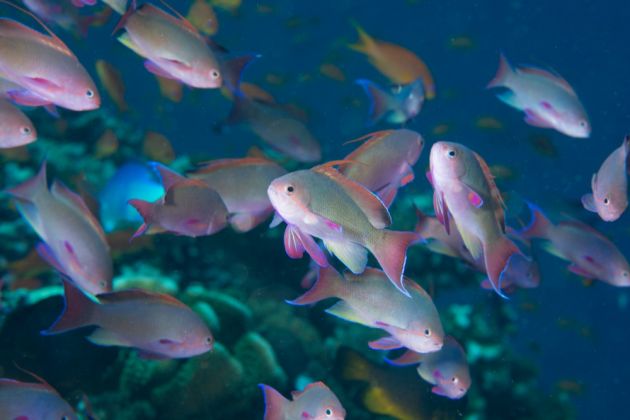 Harem - by Quentin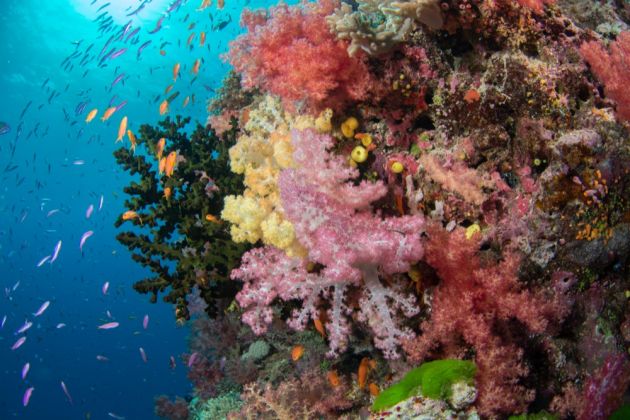 Colors of Fiji - by Quentin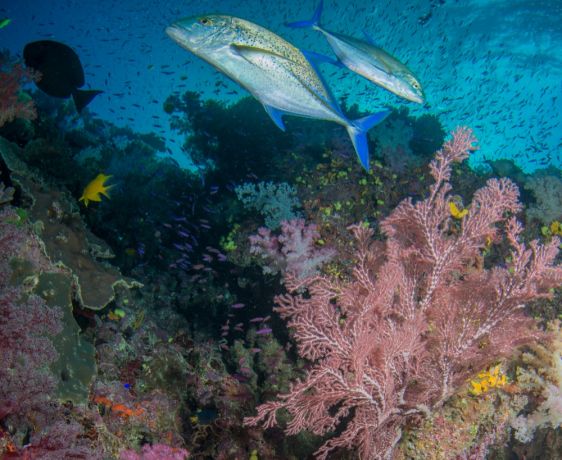 Turf war - by Quentin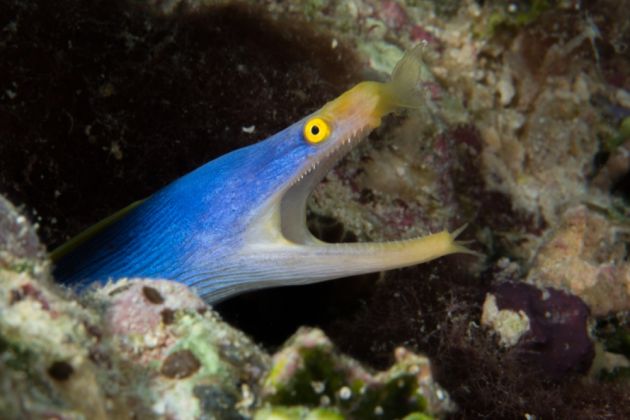 Nice teeth - by Quentin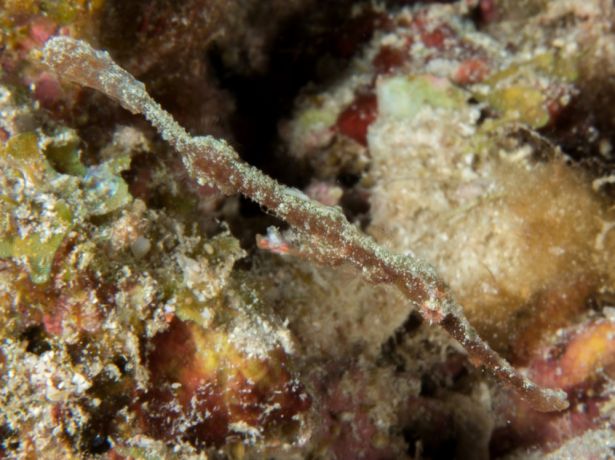 Seriously? How did you find me? - by Quentin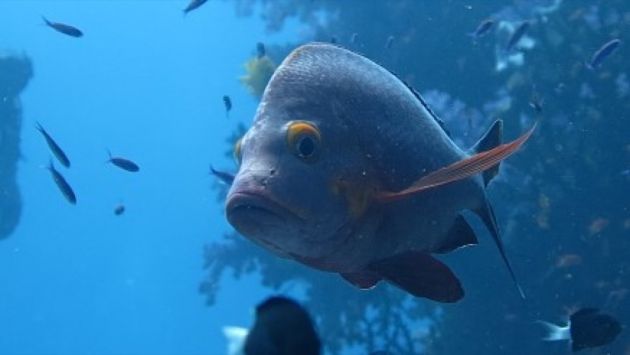 Sheepshead - by Han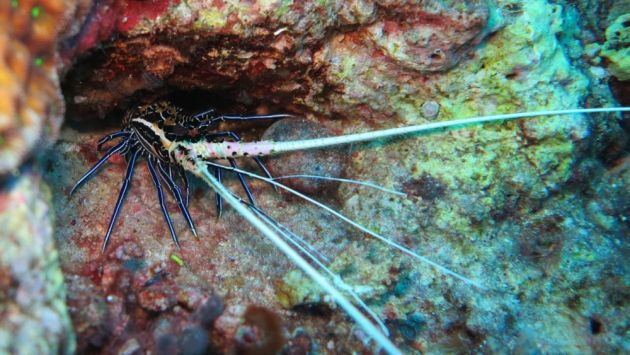 Who's out there? - by Han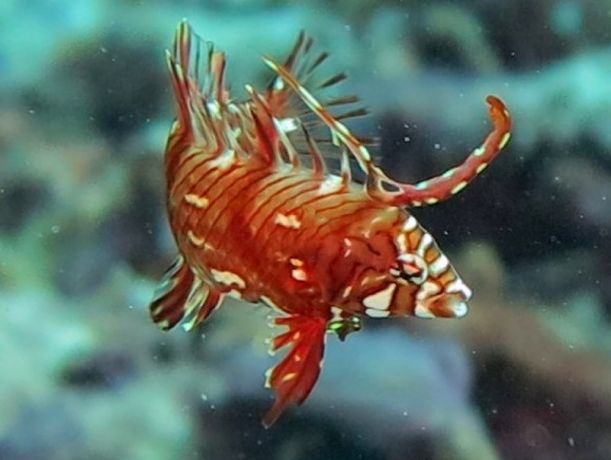 This is definitely my best side - by Han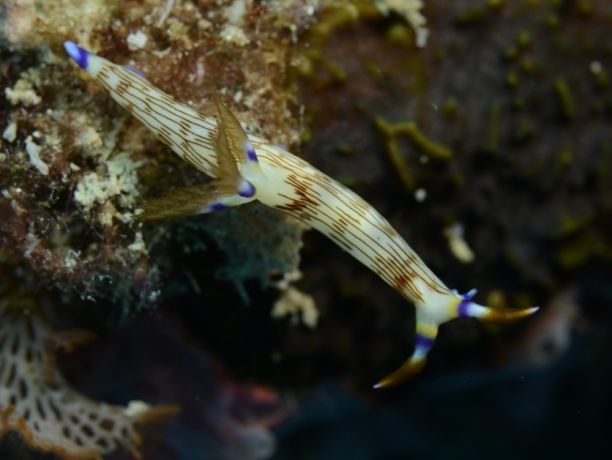 Reaching out - by Lisa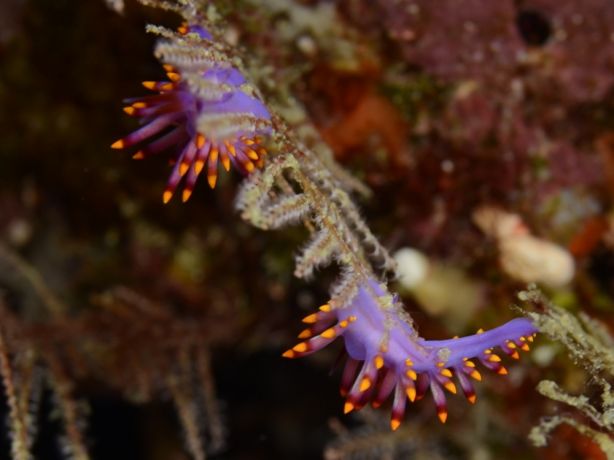 Yummm, hydroids! - by Lisa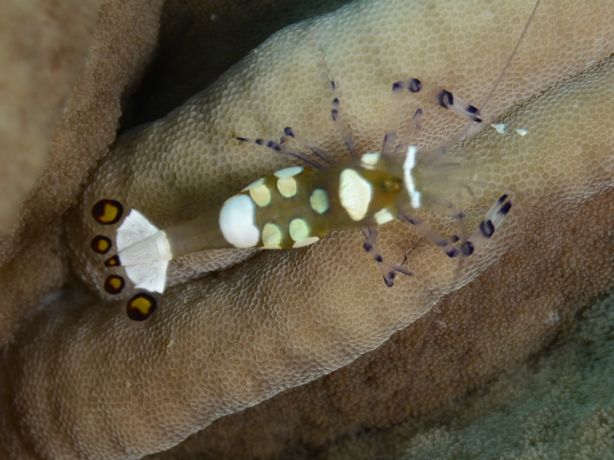 Popcorn - by Lisa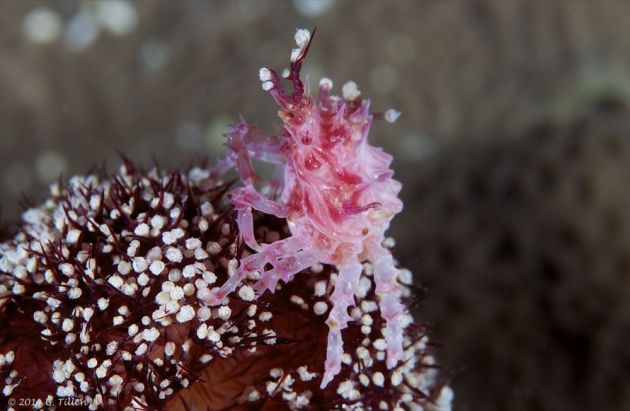 Candylicious - by GT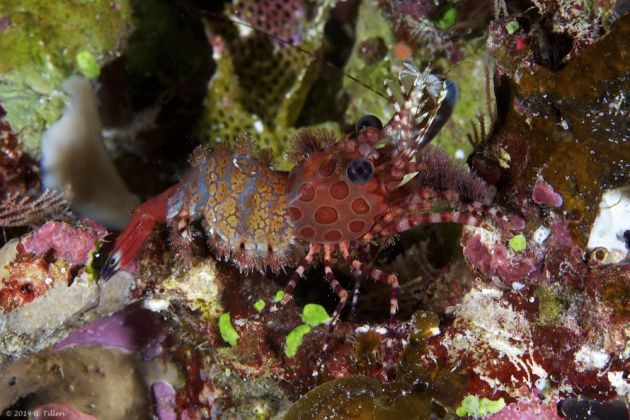 Marbled - by GT
What the? - by GT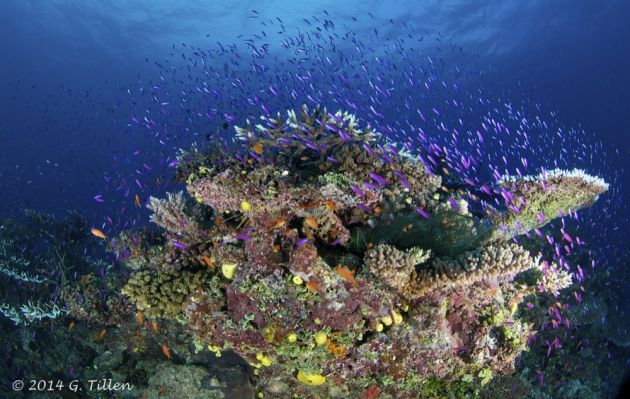 Fireworks display - by GT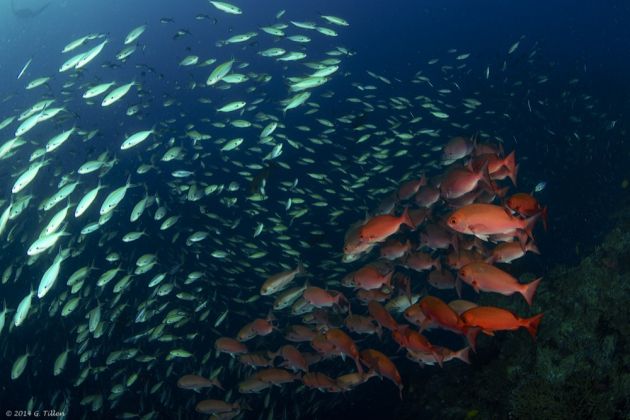 Life on the edge - by GT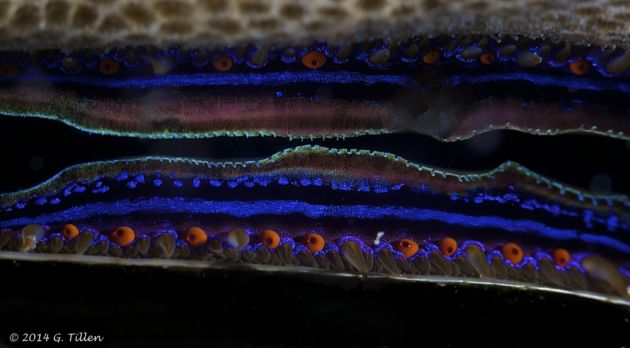 Primitive eyes of the iridescent scallop - by GT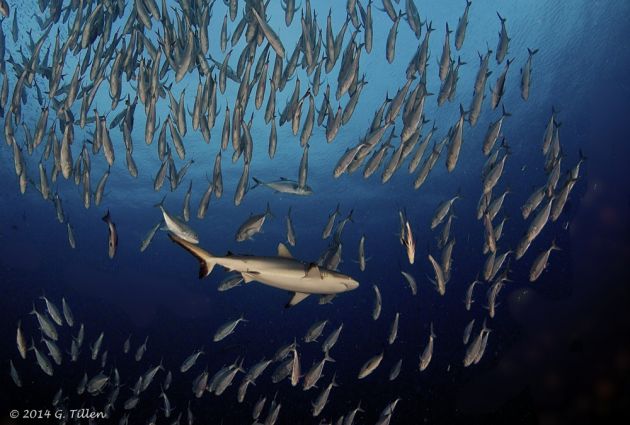 Coming through - by GT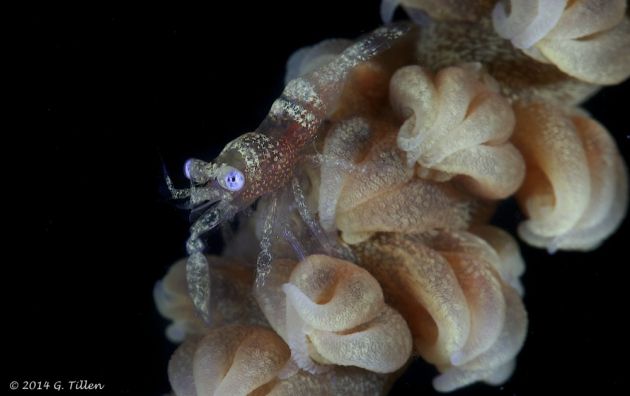 Whipped up - by GT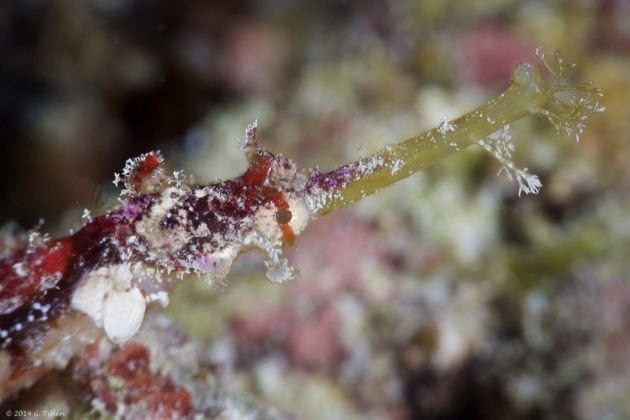 Even the face is hard to see! - by GT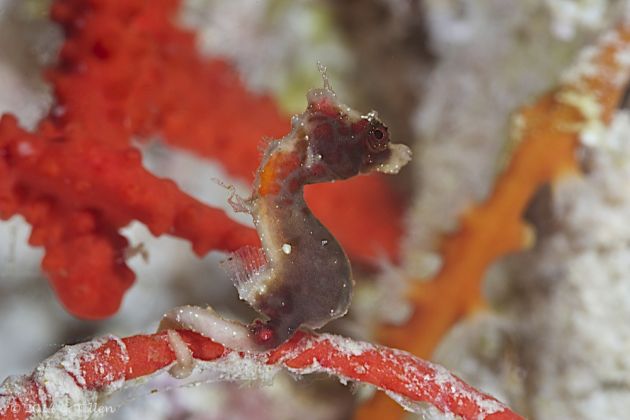 Hold on tight - by GT
That night was one that most of our guests probably won't forget, although I'm sure they'd rather. The winds picked up to more than twice the speed forecasted and gave us a very bumpy ride to Namena. Nonetheless, despite the sleepless night we still had a good turn out for the first dive and continued to have "just a marvelous day of Fiji diving" as proclaimed by the extremely affable Quentin. High praise indeed from a person who spends so much time in the water in his native New Zealand that he has managed to befriend 2 different wild dolphins over the years. A fascinating story that I don't have nearly enough time to go into here, especially as it was his other skill that came very much into use on this trip.
Our dear chef Mita, everyone's favourite person onboard and one of the best chefs to be found on the seas, has trouble reading. A retired ophthalmologist by trade, Quentin sat down with her one evening. After diagnosing that she was longsighted, he originally offered to make up and send her a pair of specs from NZ, however on overhearing their conversation, Steve came up and offered a spare pair of his own glasses as a gift to Mita, which worked out even better! What lovely guests we have.
GT held out half the week to get the wide-angle reefscapes of vibrantly colored soft corals which make diving in Fiji world renown. We promised him during the beginning of the week to just wait until Namena's South Save-a-Tack area. When he finally found those famed reefs at Two Thumbs Up, he called it a "Wow Wow Wee" dive, a reference to a Philippine TV show, but I'm sure this didn't need explaining.
The dusk dive at Kansas was a treat, starting off with 2 pygmy seahorses posing beautifully on a piece of gorgonian coral, followed by a fly-by from a dusky eagle ray overhead, finishing with a host of crabs, nudibranchs and a whole colony of banded pipefish.  From the smallest pygmy to the largest mammal, on our second day at North Save-a-Tack, Captain Keni spotted a pair of humpback whales spouting in the distance. Perhaps they were on their way from New Zealand to Tonga. If so, we'll see you there in six weeks.
From Namena we travelled overnight to Vuya where we had some beautiful dives and a fair bit of current for some. Luckily, though, our experienced troupe this week were undaunted and still had some great viewings, including some stunning bright neon pink anemones, one creating a perfect backdrop for its commensal peacock shrimp. Now that's the Cat's Meow.
Our last 2 days we spent in Vatu-i-Ra, where the current had built even further and made for some stunning, but fairly swift drift dives. On the second to last night, we managed to surprise Han, who didn't speak much English, with a song and cake for his 40th birthday. He was so pleased he blew kisses to the crowd like he had just won a gold medal, then went around the room and hugged and kissed each person individually. Very sweet.
So ended another wonderful trip with new friends promising to keep in touch and offers of accommodation to us from many. Mary, keep hold of that second dry suit, we don't know when, but we'd love to take you up on that offer some day!
"We've been on other liveaboards – this is by far the best. Crew, food, sites – everything fantastic!!! Amanda – thanks for saving my ears & Joshua – thanks for saving Steve! The boat layout is top notch & the rooms are great. Thanks so much for an excellent trip."
-Lisa & Steve
"It has been a revelation to return to Fiji and to NAI'A. I can only express superlatives for every aspect of that re-experience. Thanks to all the crew & the fellow passengers."
-Quentin
"Being on NAI'A is like coming home. Ten days was just the right amount of time to relax and forget about everything. It is great to meet new friends and dive new places. I ate way too much, could have dived more, but it was perfect nonetheless. Every one of the crew were warm and so helpful. Koroi lifted me out of the ocean and put me on the skiff standing. That's service! I hate to go, but look forward to March 15."
-Susan
Our Guests...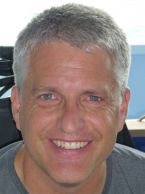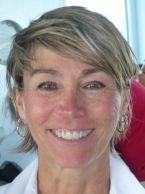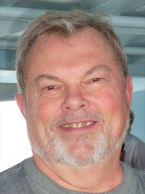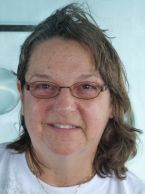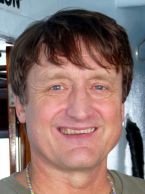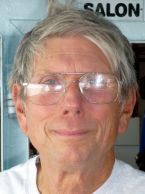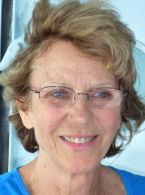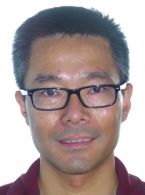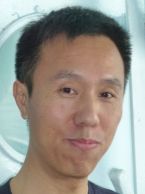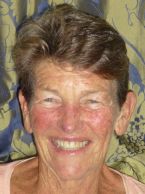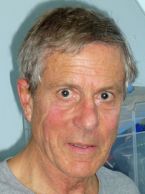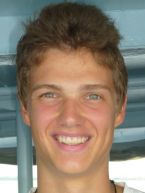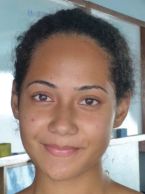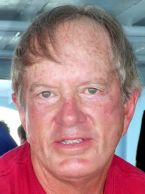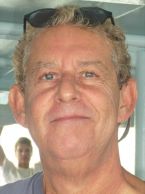 Comments
"After 60 years of diving all over the world, Fiji still surprises and intrigues me. Fiji is a destination uniquely safe and easy to reach yet it is the colour of our dreams."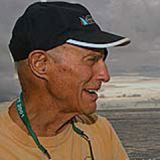 ~ Stan Waterman, pioneering diver and filmmaker