Snap Happy
Destination: Fiji's Bligh Waters
Trip Date:
Oct 27th - Oct 30th, 2015 -
Comments
Author: Joshua & Amanda
Welcome Back: Mark, Chris, Karen, Eric, Steve, Don, Harry, Jayne, Brad, Lauren & Gloria
For this 10-day charter, accomplished underwater photographers Mark Strickland and Chris Huss shared their knowledge and expertise with a group of snap-happy divers. Mathias and Birgit, from Germany, joined a group of Americans on a trip through Fiji's Bligh Waters, eager to improve their photography skills and capture some fantastic images from our world famous reefs. Among them were four experienced divers from a couple of our first charters as Cruise Directors – Steve and Don from DC and Eric and Karen from Hawaii. Throughout the charter, Mark and Chris coached and encouraged the divers to take better pictures and what better place to hone ones skills than among the vibrant reefs of Fiji's Bligh Waters.
Unfortunately, Mark missed his flight out here and had to catch one the next day to join the group. For that reason, we stayed close to the north shore of Viti Levu for the first dive, diving the Pinnacles and Grottos at Nananu-i-Ra. Both groups spotted hawksbill sea turtles and Koroi found a rarely seen leopard shark. Our divers loved it, but they had figuratively just scratched the surface. After picking Mark up, we steamed out to Vatu-i-Ra, where our divers began improving their skills using wide-angle lenses to shoot some of our most colorful reefs. Joshua led a group in a medium current at GoMo, the perfect conditions to find huge schools of jacks, barracuda and queenfish while Amanda's group found plenty of predators like grey reef sharks, barracuda, tuna and mackerel at Coral Corner. Koroi led Frank and Harry on a night dive at Alacrity where the gang found sea spiders and hungry moray eels.
For the first day, the skies were overcast, but they cleared up just in time for our second day where we started at one of the most colorful reefs on earth, Mount Mutiny. It's a good thing photography has reached the digital age because all of our guests would have burned through a roll of film shooting the spectacular chironepthya soft coral here. Instead it was just Gary, a rare purist, still shooting on good old film. There's not many of you left these days, Gary! Schooling blackfin barracuda patrolled the reef and closely passed our groups to check them out while a lazy hawksbill sea turtle munched on sponge. A steady current brought in schools of rainbow runners, dogtooth tuna and oceanic triggerfish and, right at the end of the dive, Johnathan pointed out a marlin to LuAnn cruising right under NAI'A! On the second dive, Joshua made up for his misjudgment of the current by finding two octopus that were just mugging for the camera.
The following day, we explored the unusual underwater scenes of Vuya Reef. Joshua satisfied his nudibranch obsession at UndeNAI'Able Pinnacle with Carlson's halgerda, trinchesa sibogae and lined nembrotha. His new buddy, LuAnn, was suitably impressed, but, judging by the wide grin constantly decorating this lovely lady's face, we guess it doesn't take much! After surfacing, we found another marlin bounding out of the water in pursuit of prey. In two years, we have not had a marlin sighting here and now we spot two in two days! Later Amanda found a new pygmy seahorse hiding amongst some shabby gorgonians at UndeNAI'Able Wall. Armed with a detailed description, Joshua then found it on the night dive with, you guessed it, Frank and Harry, this time sleeping with its chin on its bulbous belly!
The next two days we spent at the fabulous Namena Marine Reserve. Starting at the colorful dendronepthya soft coral clad pinnacles of South Save-a-Tack, we found a pair of yellow nosed gobies at Two Thumbs Up and the blue ribbon eel that just refuses to grow up at Tetons I. Later at this dive site, Frank found the endemic Fiji flasher wrasse and Joshua showed Harry and Jayne our faithful orangutan crab and the bright red eggs of the orange finned anemonefish. The starboard skiff was treated to the adult blue ribbon eel at Tetons II, along with another octopus and a hermit crab hotel. The highlight of the day was our dive at Grand Central Station where a light incoming current allowed an easy dive among massive schools of horse-eye jacks. One dense school was framed perfectly in the window at Kansas, but the visibility wasn't quite good enough for Chris to capture what could have been a cover shot! There, Joshua also found a gorgeous anguilla bornella nudibranch, just about as beautiful as it gets. After the dive, Joshua told Gloria we had seen the flabellina exoptata, but she ended up calling it the thumbelina exoblahblah, which we think is an even better name!
That night our crew hosted the guests for a kava party, serenading them with lovely Fijian songs and doping them with kava. The combination of a five-dive schedule and continuous bowls of kava meant that our divers were pretty sedate. Frank perked up when he heard the familiar song, "Shame and Scandal". Maybe it's because he grew up in the Bahamas, but he knew every word of this iconic Caribbean song.
For Day 6, Harry talked us into a pre-dawn dive at Tetons II. In Jayne, LuAnn and the feisty Gloria, we actually had a surprising number of takers to witness the inspiring spectacle of the reef waking up. They didn't see anything too unusual – the highlight was a free-swimming flatworm – but the consensus was that it was worth waking up while it was still nighttime! Staying in South Save-a-Tack, Amanda's group hit pay dirt at Magic Mushrooms I with marble shrimp, octopus, flame hawkfish, spotted croucher and two NAI'A pipefish. Later, on the same dive site, Joshua found himself in a nudibranch hotspot: gloomy tambja, flabellina bilas and lined nembrotha surrounding a perfectly camouflaged small red Poss's scorpionfish. The current was manageable at Schoolhouse, allowing our groups of divers to casually drift among hoards of anthias and an immense column of longfin bannerfish at the end of the reef.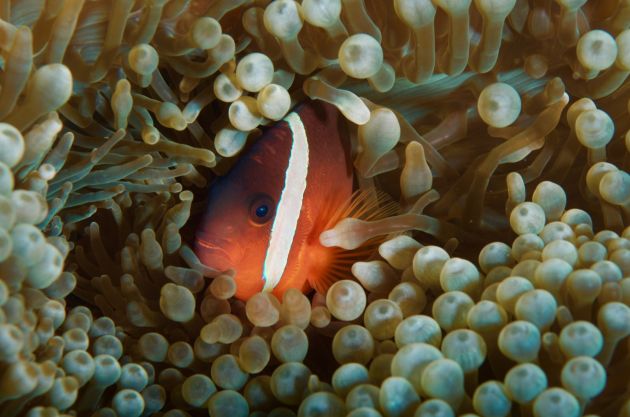 Mugging - by Brad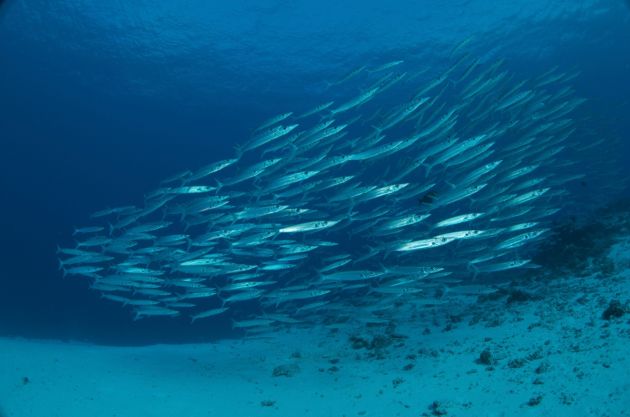 Swept Away - by Brad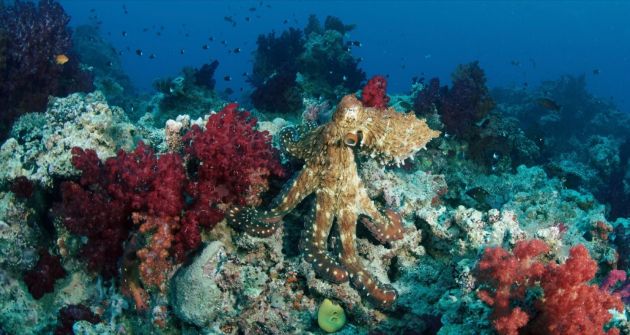 Poser - by Brad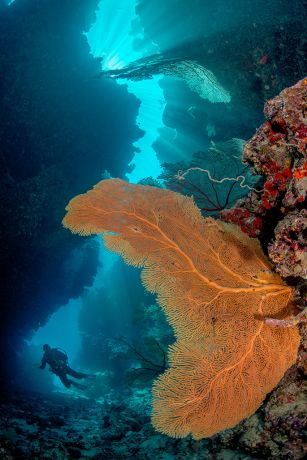 Exploring the Depths - by Chris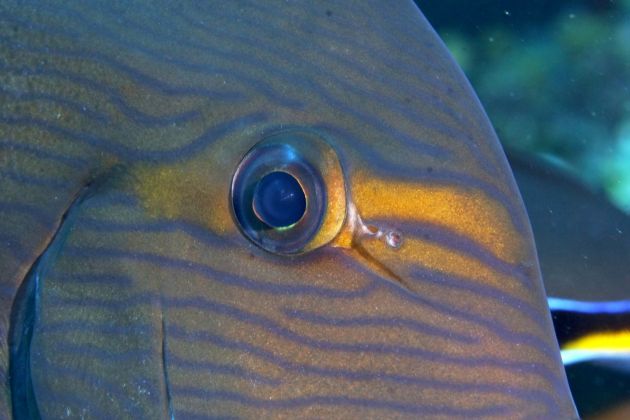 Eye on You - by Don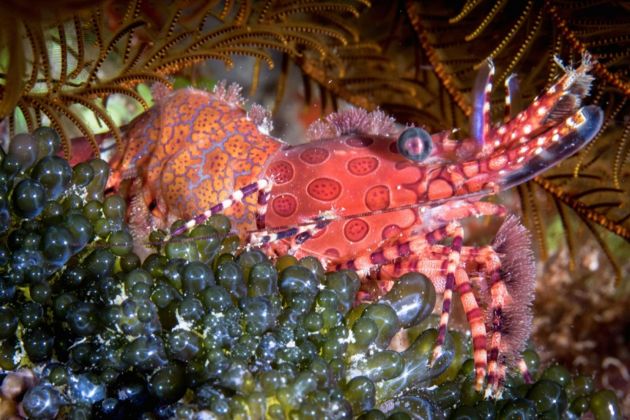 Marbled - by Frank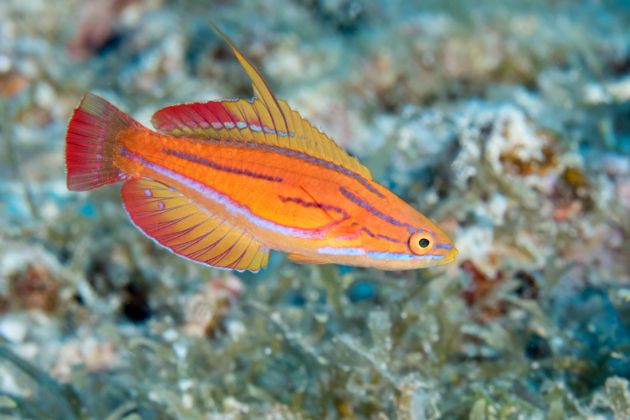 Flasher - by Frank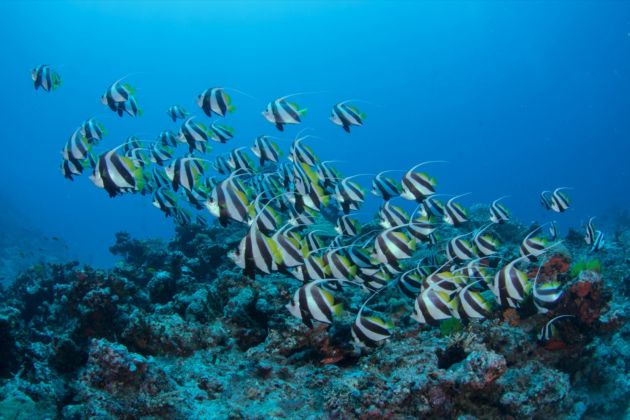 Cascade - by Frank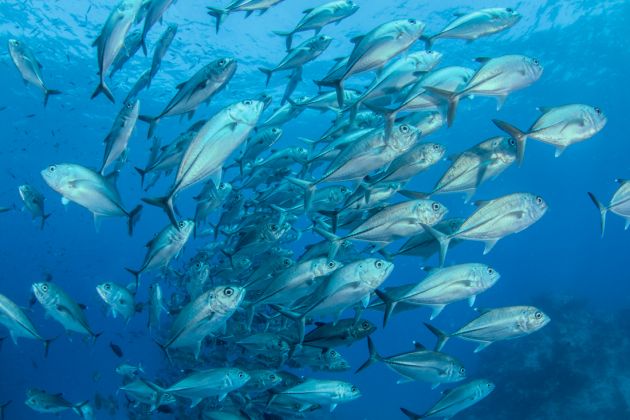 Whirlwind - by Frank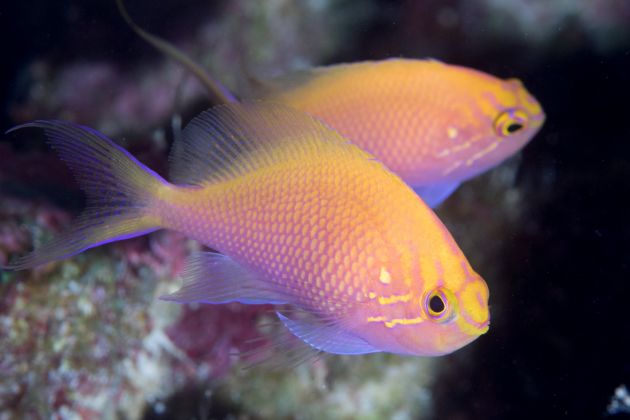 Side by Side - by Frank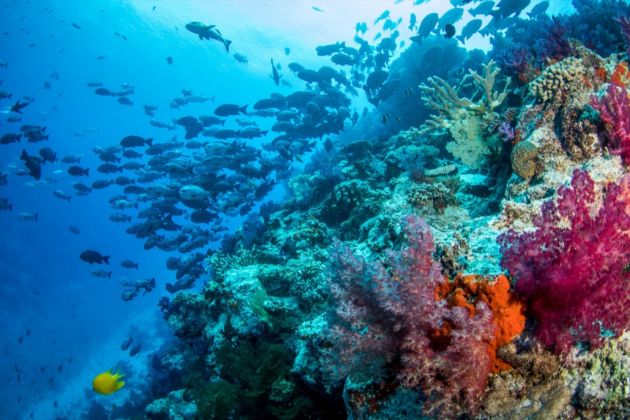 Looming - by Frank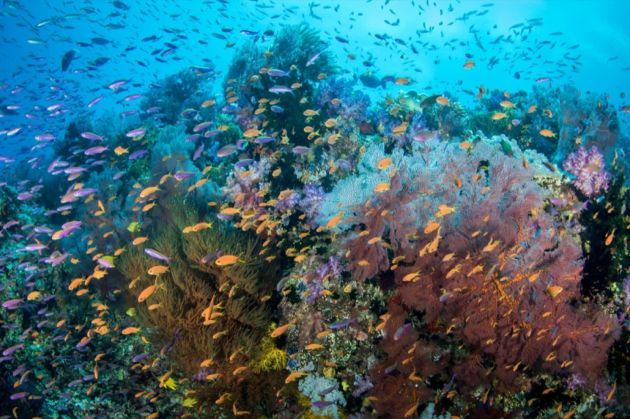 Just Another Day in Fiji - by Frank
Ladies' Man - by Gloria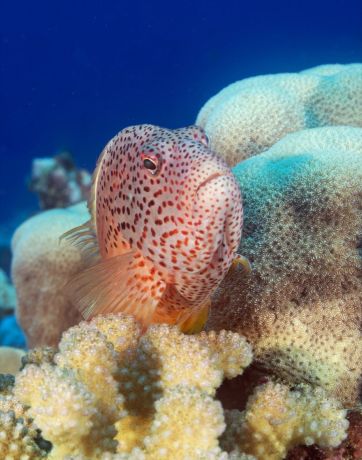 Freckled Somethin - by Gloria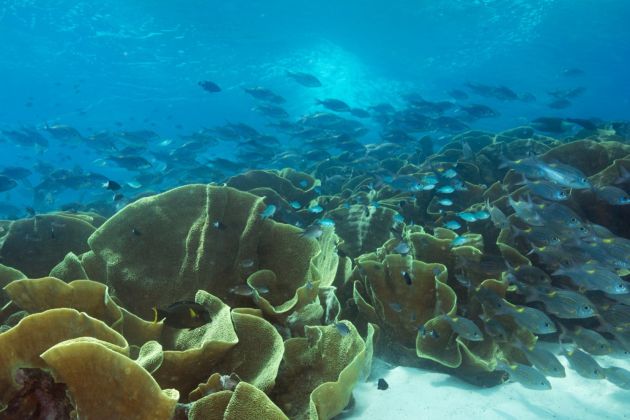 Cabbage Patch - by Gloria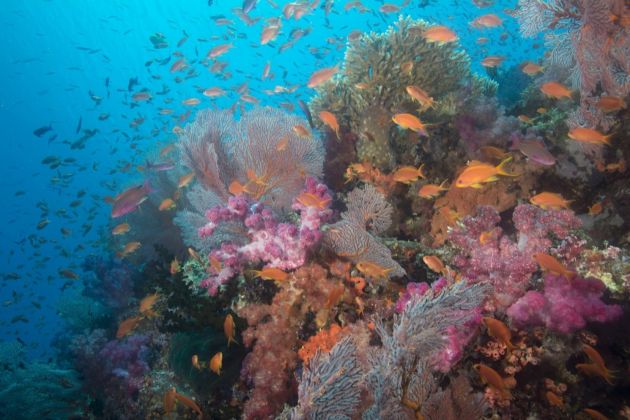 Reef Top - by Gloria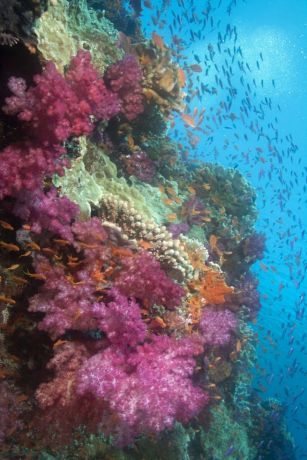 Saturation Point - by Gloria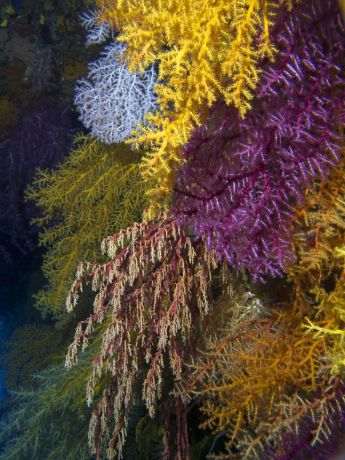 Creepy Chironepthya - by Jayne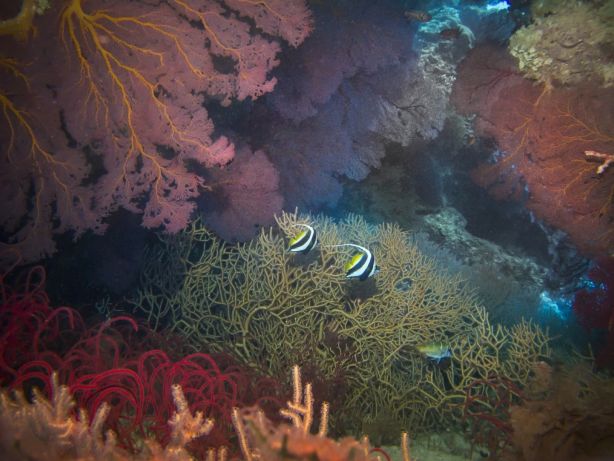 Cave Jaunt - by Jayne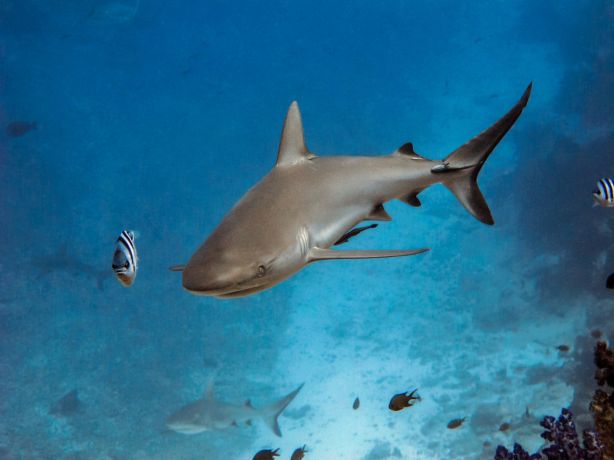 In The Passage - by Jayne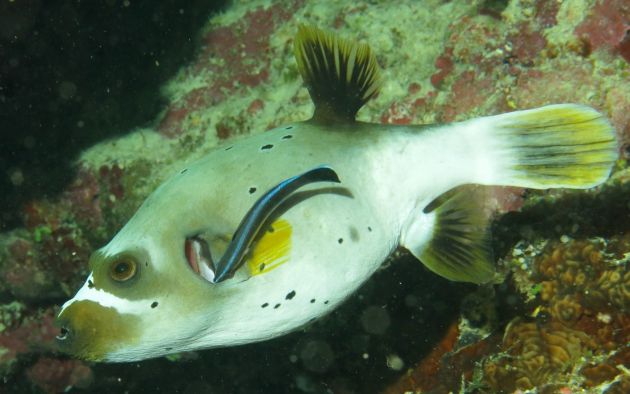 Don't forget to clean behind the ears - by Karen
Showoff - by Karen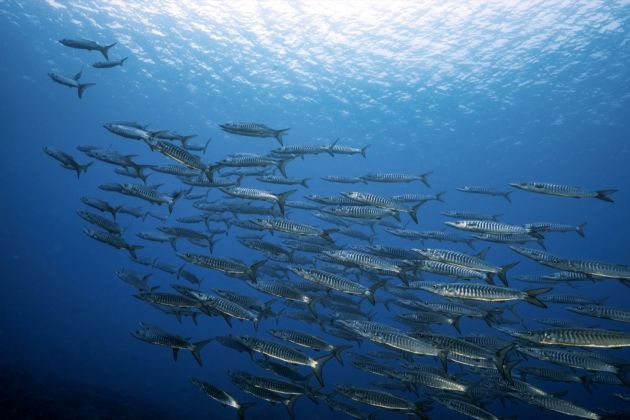 Shooting for the Surface - by Lauren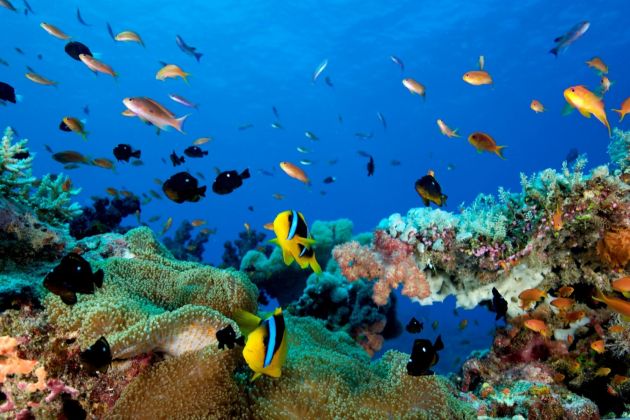 Close Quarters - by Lauren
Leaving Namena behind, we set off for the picturesque island of Makogai for three dives among its lively bommies. On the first dive at Becky's Reef, Mathias and Birgit watched a scorpionfish hunting a freckled hawkfish. The scorpionfish must have been very hungry because it surrendered its prime weapon, the element of surprise. At Ron's Delight, Harry found a leaf scorpionfish we hadn't yet seen. We've taken good note of its location because it is so well camouflaged, it will be challenging to find again. Following our last dive, we descended onto the beach at Makogai Village where there were already six European yachties enjoying Fijian hospitality. After a tour of the village, we were treated to a round of song and dance and plenty of kava. As chief, Mark represented the group with class. As darkness fell, we brought about half the village children back to NAI'A with us, where the kava and music continued.
Conditions were pristine on Day 8 for our dive exploration of Wakaya Island. A steady incoming current ran all day, keeping the visibility at 120'. Amanda led Mark and Karen, to see the rare and deep-dwelling Helfrich's dartfish. This elusive little guy had been top of Mark's list for most of his illustrious diving career, so he was beside himself to finally find and photograph him. Luckily his first set of shots came out beautifully as by the second dive when Mark elected to go back down and spend a second dive with his new BFF, he characteristically, once again, was nowhere to be found!
Everybody got to see the winged pipefish at Vatu Vai. Whether they were able to photograph this cryptic fish remains to be seen. Joshua found a tiny juvenile blue ribbon eel there, as well as a well-endowed male green sea turtle. The highlight of our day of diving here, however, was the impressive resident school of bigeye barracuda mugging for the cameras over Lion's Den.
With calm winds and seas continuing, it was a smooth journey to Gau Island for our last full day of diving. The incoming current at Nigali Passage was right on schedule, flushing clear water swiftly through the channel. At first, there were no sharks… until we came close to the Bleachers, then they were everywhere! Hoards of grey reef sharks dashed up and down the channel – making it impossible to count – but we can safely say this was the most sharks we've seen on this dive in two years! There was really no place you could look where there weren't sharks. Among them were several babies and we noticed that several females had fresh wounds indicative of recent mating activity. Just beyond the Bleachers, massive schools of bigeye trevallies and midnight snapper rode the building current. When we finally swam out of the Bleachers and drifted into the lagoon, we were dumped into murky water that was a frigid 73oF! Everybody came back from that dive with wide smiles… or was it just chattering teeth?
In the afternoon, we visited Jim's Alley and Anthias Avenue, two dive sites that, despite being invaded by crowns of thorns, still offer plenty of interesting marine life such as colorful soft coral, blue ribbon eels, vivid nudibranchs and hunting sea snakes that Steve, Frank and Mark found.
For our last day, we returned to where we started our expedition of Bligh Waters, Vatu-i-Ra. Conditions continued to be absolutely stellar, great visibility and just enough current to make things really interesting. For most divers, the current at GoMo would be considered excessive, but not this group of experienced current junkies. Frank and Mark barely moved, electing to snap away at the bommies on the leading edge of this reef which, in such a strong current, attracted enormous clusters of anthias. They came up grinning from ear to ear; for them, it was the dive they had been waiting for to capture Fiji's famous soft coral. At the same time, the other skiff was enjoying schools of barracuda and bigeye trevallies at Maytag and, thanks to the combined efforts of Harry & Amanda, no less than eight NAI'A pipefish (that's got to be a record!).
As part of the photo workshop, Chris volunteered to enhance three photos from each guest to show them the benefits of Photoshop. Following dinner on the last night, we watched the fruits of everybody's labor, a series of stunning photographs capturing the aquatic life of Fiji, including the pictures touched up by Chris. It was extremely difficult to choose just a few to publish in this week's Divemaster Diary. With calm seas and good visibility, this was Fiji at its best. We couldn't have asked for much more. So whether it was the great conditions or the expert tutelage, we could see that all of our guests had been able to improve their skills and produced wonderful, colorful results giving us a fantastic end of charter slideshow.
I'll be back! (again) Thanks to the wonderful cook/cuisine, and entire crew esp for getting me so gracefully, gracelessly out of the water every dive. Amanda & Joshua, if you're not still here when I get back, you better bloody well be doing something triple wonderful!
­-Gloria
You're an amazing crew, a wonderful boat & the dive sites you took us to will be held in our memory forever.
-LuAnn & Gary
Our Guests...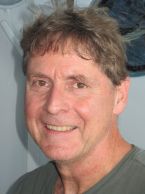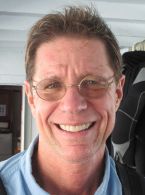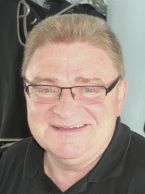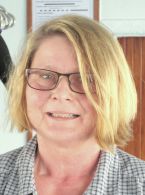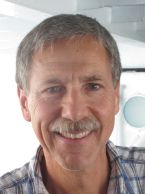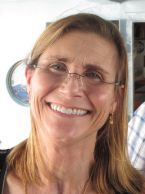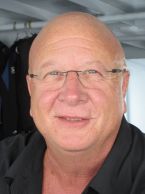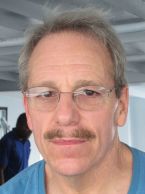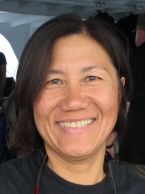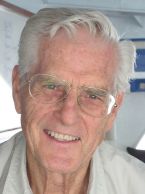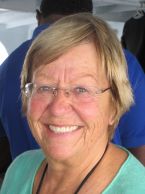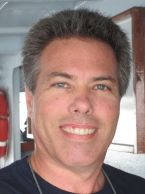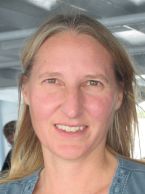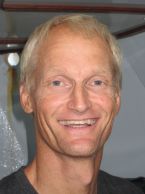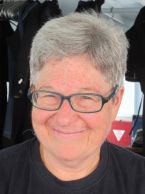 Comments
"Thank you to everyone on NAI'A who makes NAI'A what it is – an exceptional operation and a gateway to underwater wonders. What a fantastic crew! Thanks for an incredible life experience!"