Snap Happy!
Destination: Fiji's Bligh Waters
Trip Date:
Oct 11th - Oct 21st, 2017 -
Comments
Author: Vanessa & Chad
Welcome Back: Hedrick, Brandon & Melissa
Congratulations: Marc on celebrating your birthday with us!
We have just returned from a lovely ten days out at sea in Fiji's Bligh Waters with pro photographer Brandon, his artist wife Melissa and their great gang of divers: a group of friends formed over many years of diving across the world together, with nationalities ranging from American to Canadian, to Scottish (but having spent many years in Saudi!), to Spanish (living in Germany!) and to Puerto Rican. It's always great fun to have such a variety, we learnt a ton about so many different places! A few of the group had been to Fiji (and indeed onboard NAI'A) previously, but for most it was their first time and we were excited to share our beautiful waters with them. We had many keen photographers within the group (we've got some serious shoulder muscles going on after carrying those cameras!) and some beautiful photos to show for it….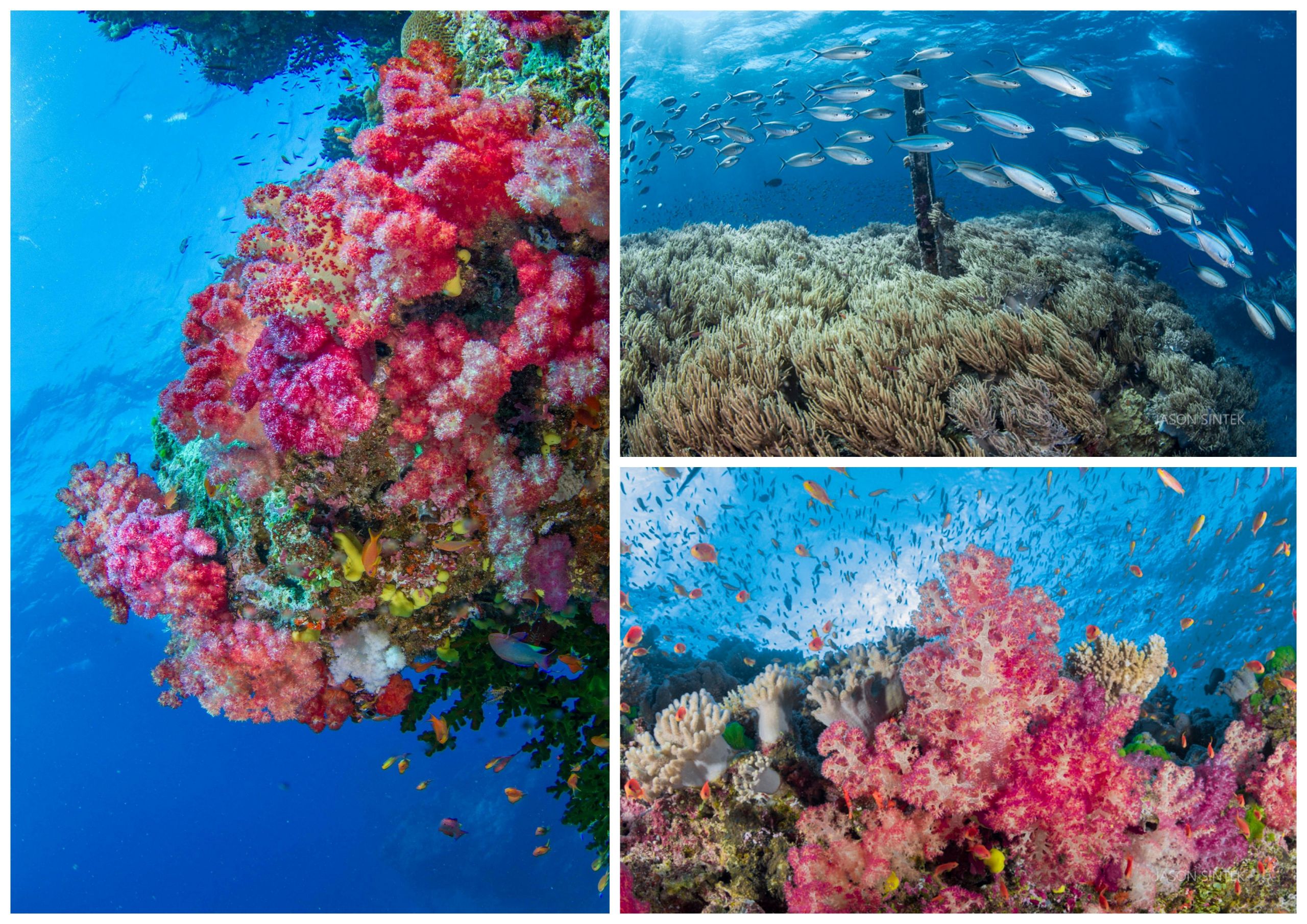 Photo Credit (Left, Top Right, Bottom Right): Simon, Jason, Jason
Some of favorite days were spent in the Vatu I Ra area, at both the start and the end of the trip. It's so hard to beat the sheer 'fishiness' of Maytag (picture blue and yellow fusiliers just pouring over the reef crest into the blue) and the phenomenal Dendronepthya soft corals of Mellow Yellow (if heaven exists, we hope it looks like this!). But it was Coral Corner that took the lead this charter: Brandon, who's enjoyed many trips in Fiji, declared it the 2017 winning dive site! The top reef is teeming with life and the colorful wall stole his photographer's heart.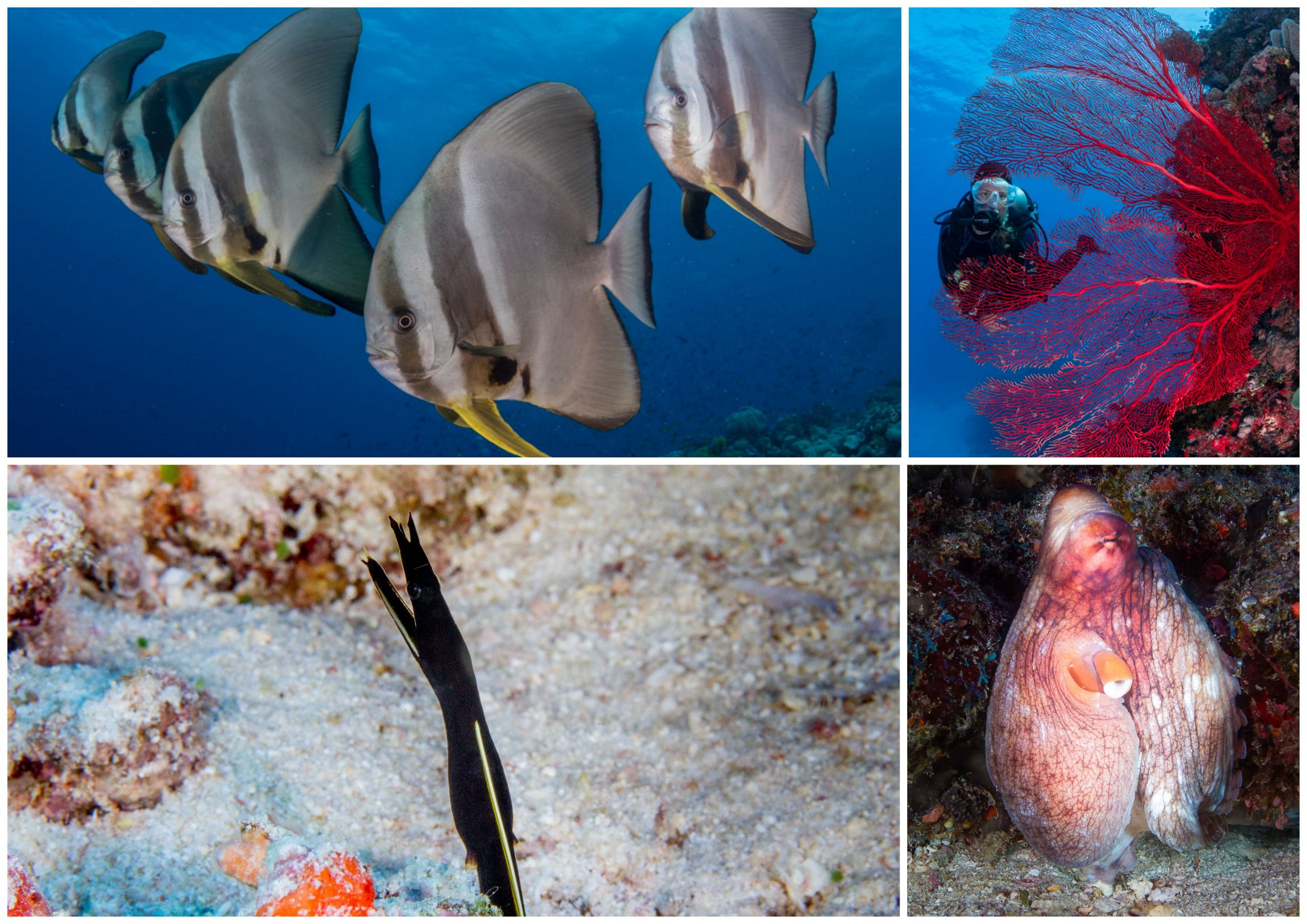 Photo Credit (Top Row, Bottom Row): Jason, Simon
The dive sites in the Namena Marine Reserve were also looking on fine form, with Two Thumbs being a particular crowd pleaser. Our wide angle photographers contented themselves with the top half of the pinnacles (often not moving more than twenty feet in any direction for an hour!) while our macro fans got rummaging in the surrounding sand and rubble and were rewarded with an ornate ghost pipefish, a gorgeous pygmy seahorse and the mesmerizingly pretty black and gold sap sucking slug. The Tetons pinnacles also provided many willing photography subjects: a lovely blue ribbon eel (albeit slightly defective with one nostril missing!), a couple of posing octopus and a super-friendly school of spade fish who circled our divers constantly for a full dive! The deep walls of Grand Central Station and Schoolhouse got the adrenalin pumping, with big schools of jacks and barracuda as well as multiple grey reef sharks checking us out. The currents were kind to us this week: strong enough to get all the action kicking off but not so strong that you find yourself whizzing past said action faster than you'd like!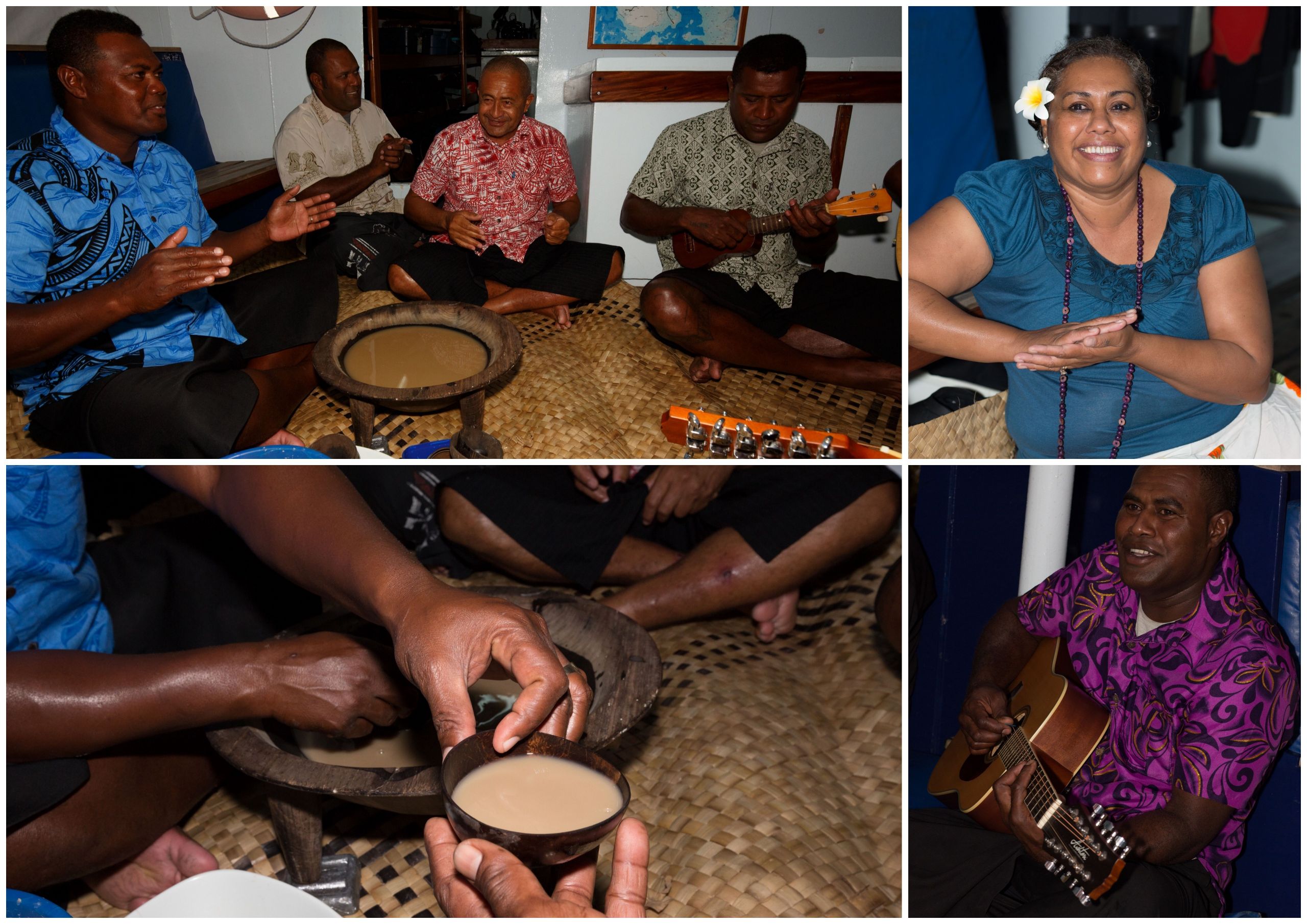 Photo Credit (All Photos): Brandon
On one of our peaceful nights at anchor, we relaxed for a few hours out on the dive deck, enjoying the musical talents of our crew during a great kava party. The kava free-flowed and spirits were high. All our of guests were game when it came to crowd participation in The Animal Song: perhaps none more so than Hedrick….pretty sure we've never had a finer horse impression!
We enjoyed a great day of diving off the wall at Wakaya. And our divers were lucky enough to see a couple of manta rays – one conveniently just hanging casually over a coral bommie begging for attention – and a hammerhead shark! For those that got their heads in the reef there was also a lot of macro action: multiple leaf scorpion fish, decorated dartfish, squarespot anthias, and Randall's shrimpgoby to name but a few. That night we headed to the island of Makogai for a rewarding night dive: divers were treated to some huge slipper lobsters and multiple large pleurobranches.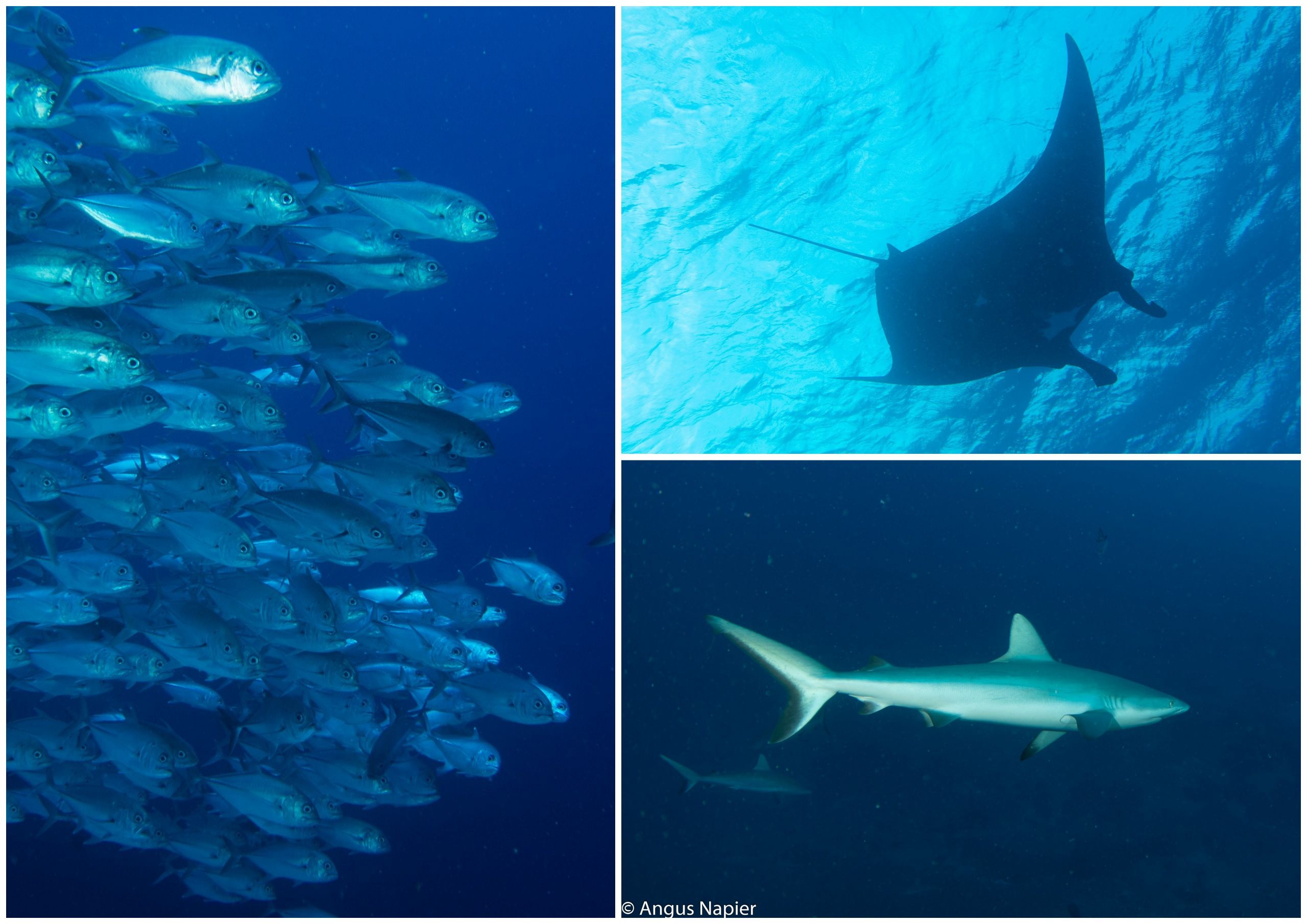 Photo Credit (All Photos): Angus
We then spent a couple of days down south at the island of Gau, alternating between the Nigali Passage area and the Jim's Alley/Anthias Avenue area. Some of our divers were spoilt with another Manta Ray on Anthias Avenue but it was in the Passage that the big stuff really came out to play: seemingly endless schools of barracuda, great clouds of jacks and snappers and, of course, sharky, sharky, sharkies! There were a few really small, adorable baby sharks mixed up in with the big ones: we did our best to pretend they were impressive and fierce but, really, those little guys are CUTE!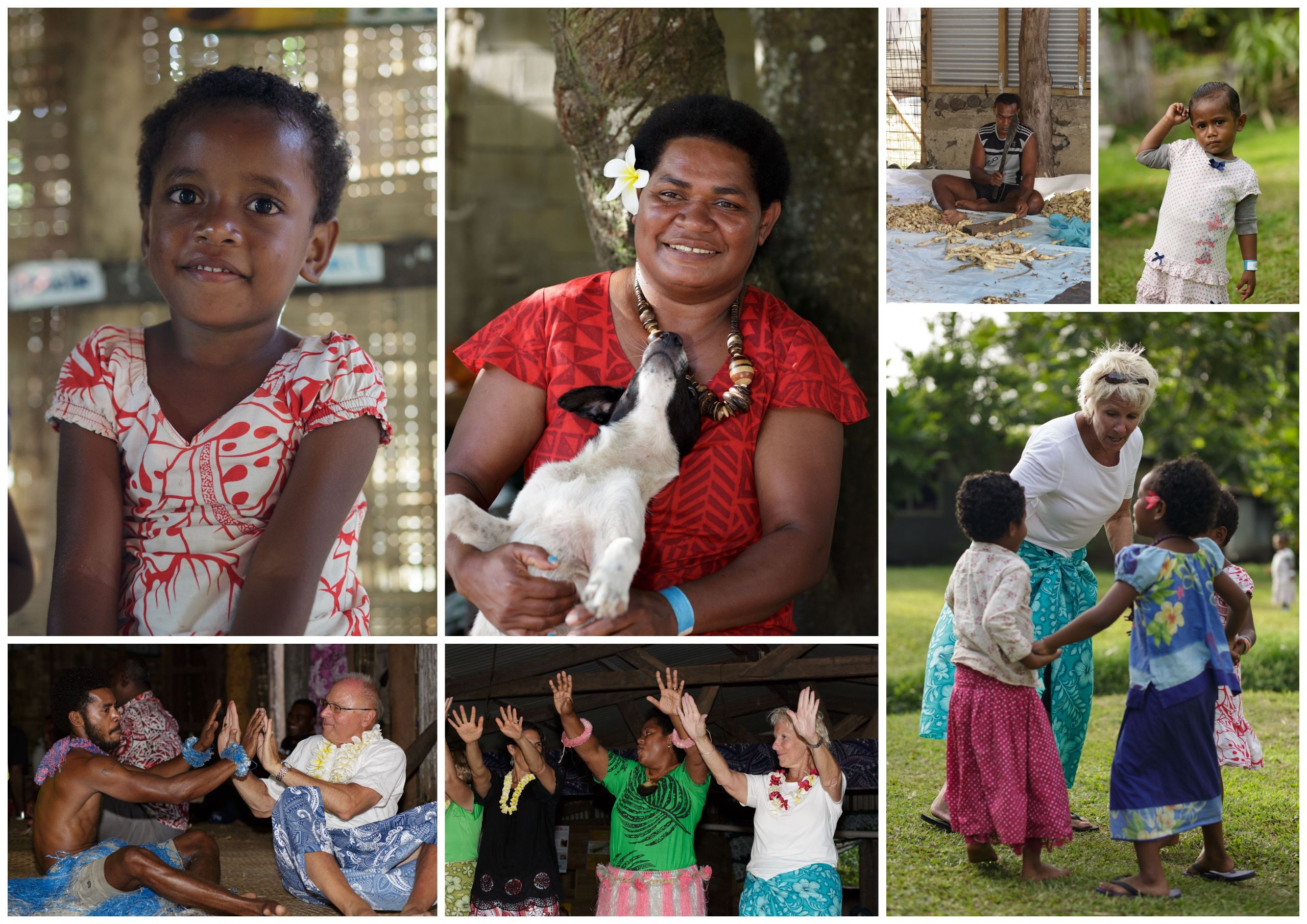 Photo Credit (All Photos): Brandon
We had a really enjoyable afternoon on land, as we visited our friends at Somosomo. The kids were more playful than ever and had fun learning a new song and dance with Jan: we all fall DOWN! And the villagers had a giggle as we all tried our best to keep up with the 'mekes' (dances)….well done guys and gals!
Our last couple of days were spent in Vuya and Nananu I Ra. Cat's Meow topped everyone's list in Vuya: not only for the gorgeous soft corals there, but also for the pair of impressively camouflaged pygmy seahorses Koroi found in the sand. UndeNAIAble was also looking lovely, with the light pouring through her double swim throughs. Nananu was a great way to finish the trip, with its unusual topography and stunning golden soft corals.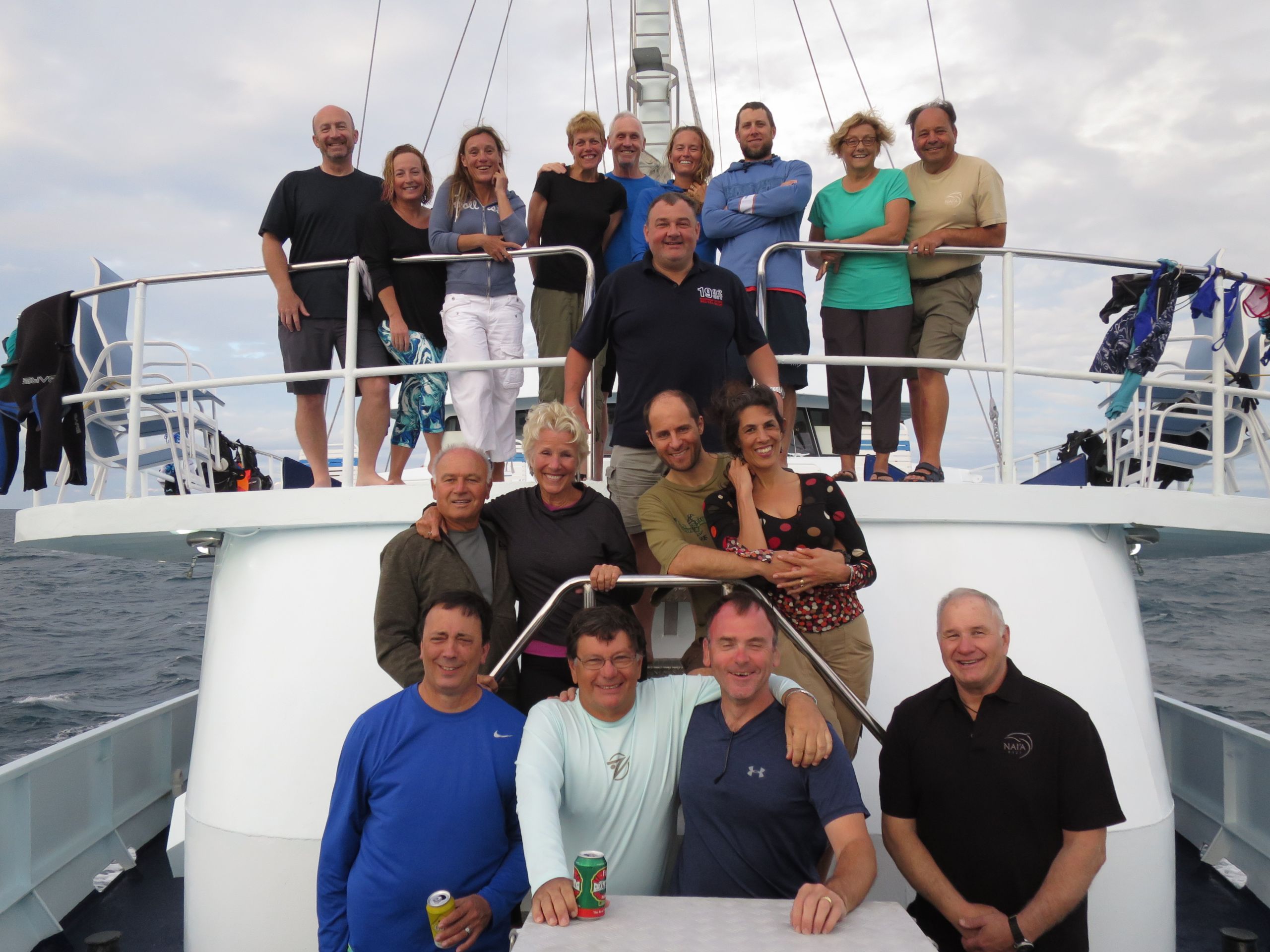 And so we come to the end of our trip! Thank you all so much for joining us onboard: we've really enjoyed your company, you're a really special group of friends. Keep diving together and come see us again soon!
"A truly wonderful and magical trip....the next one will be soon!" Jim
"Thank you to such an amazing crew....for the mantas....the pipefish....and the laughs and good memories!" Melissa & Brandon
"Fiji at its finest. Wonderful crew: friendly, accommodating and always with a smile and a BULA!" Marc and Michelle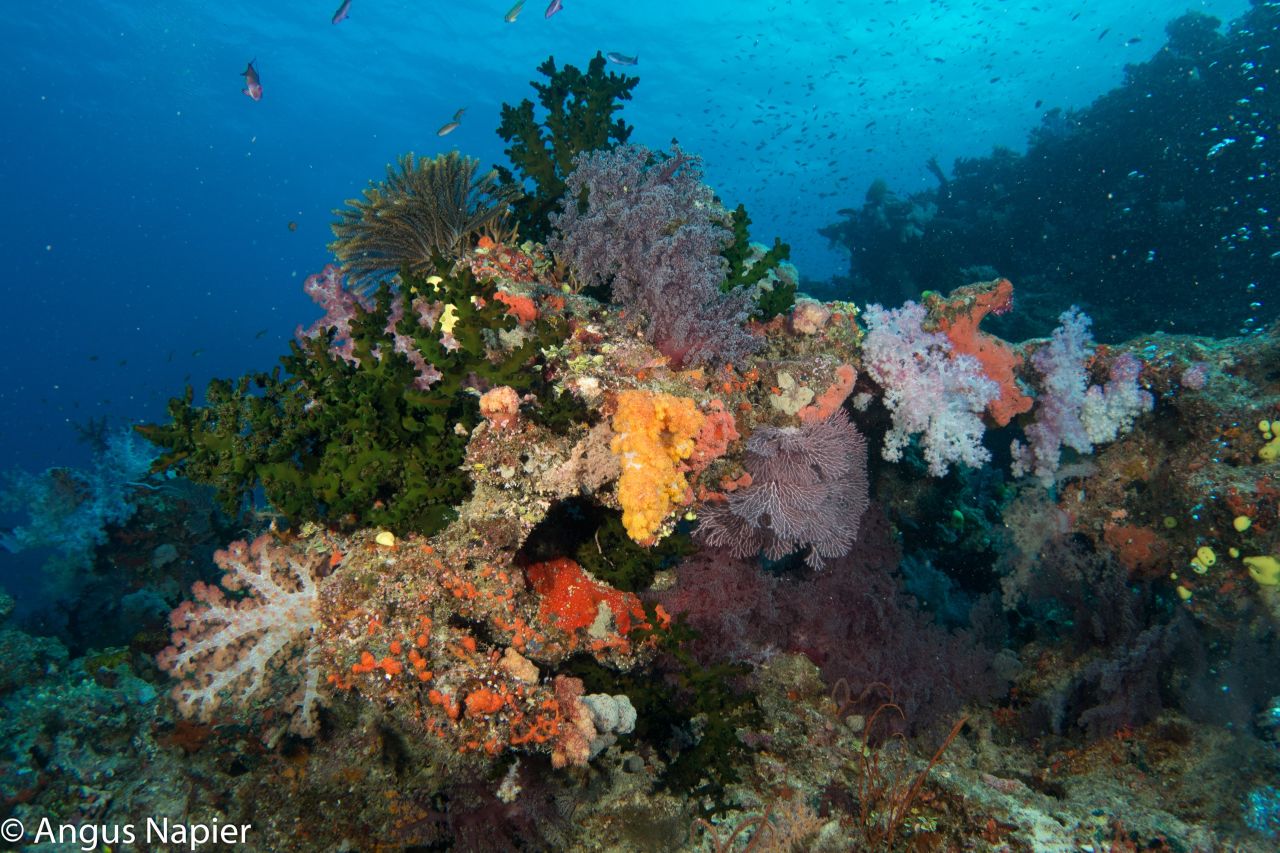 Bloomin' Lovely by Angus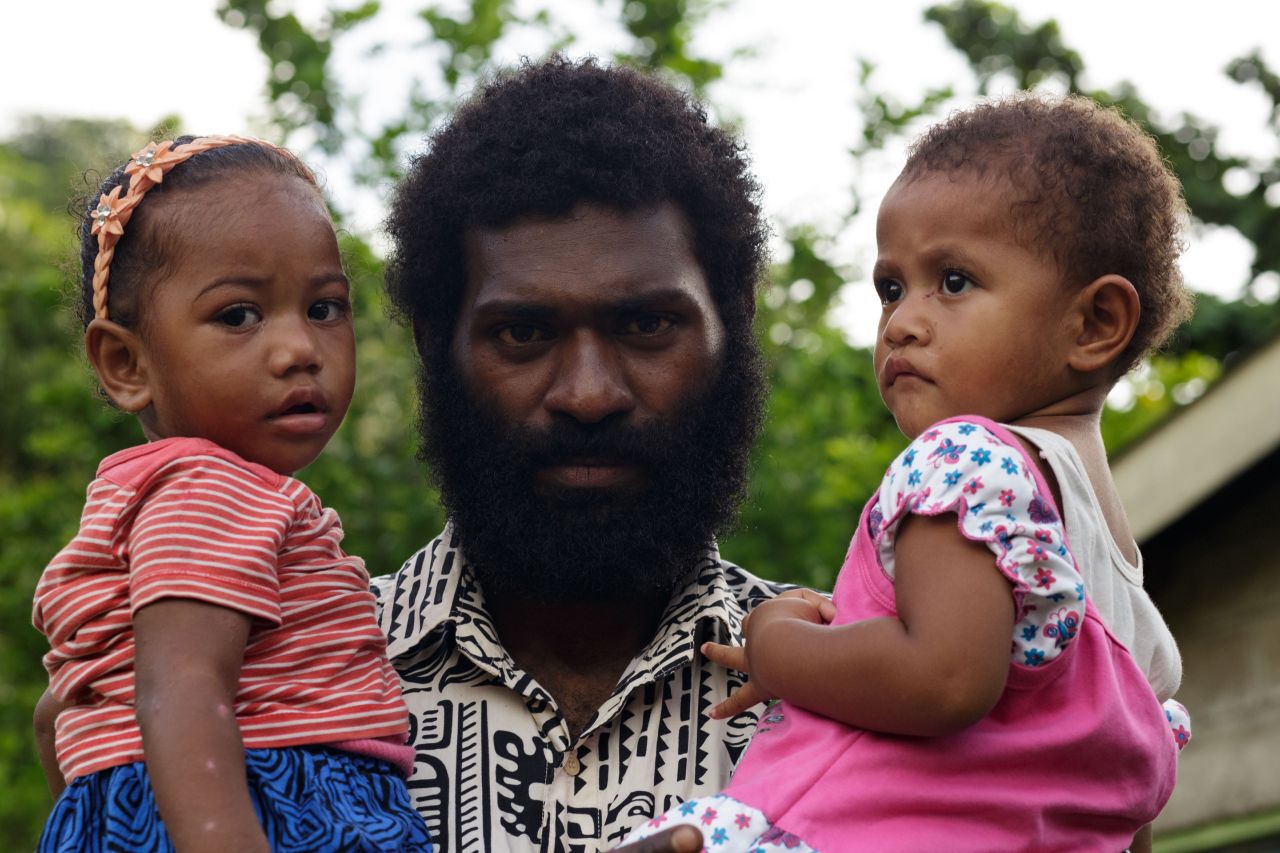 Family Man by Brandon
Crevice Critter by Angus
Feather In His Hat by Simon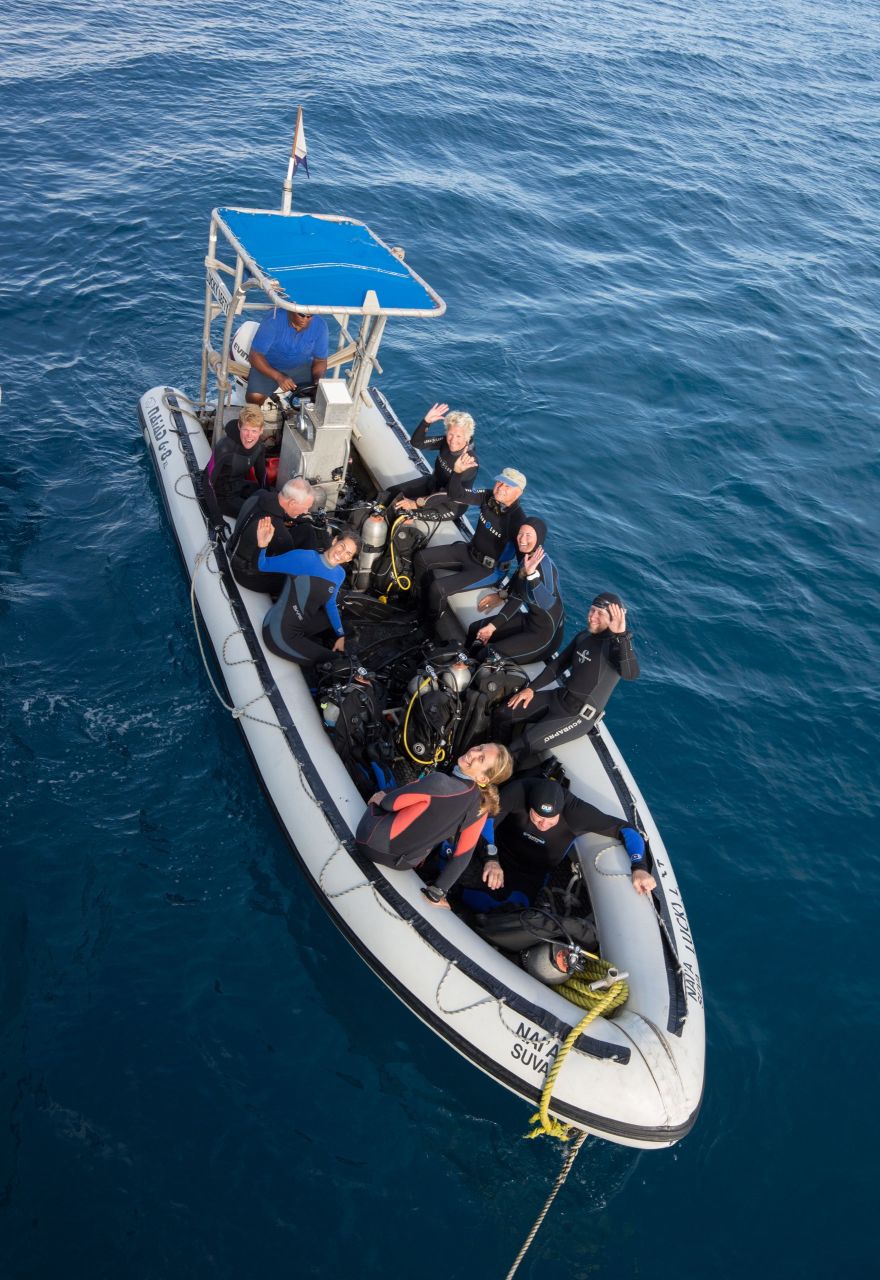 Go Go Go! by Brandon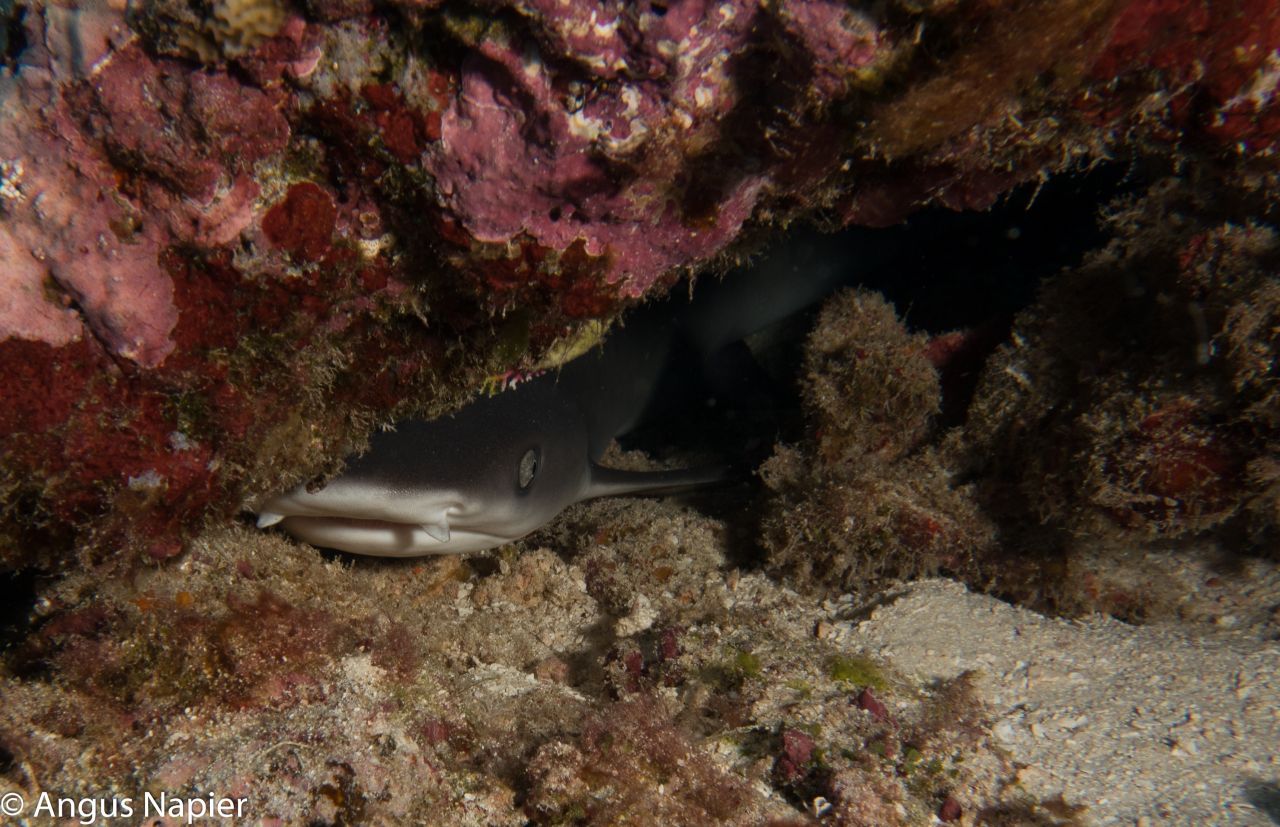 Hide And Seek FAIL! by Angus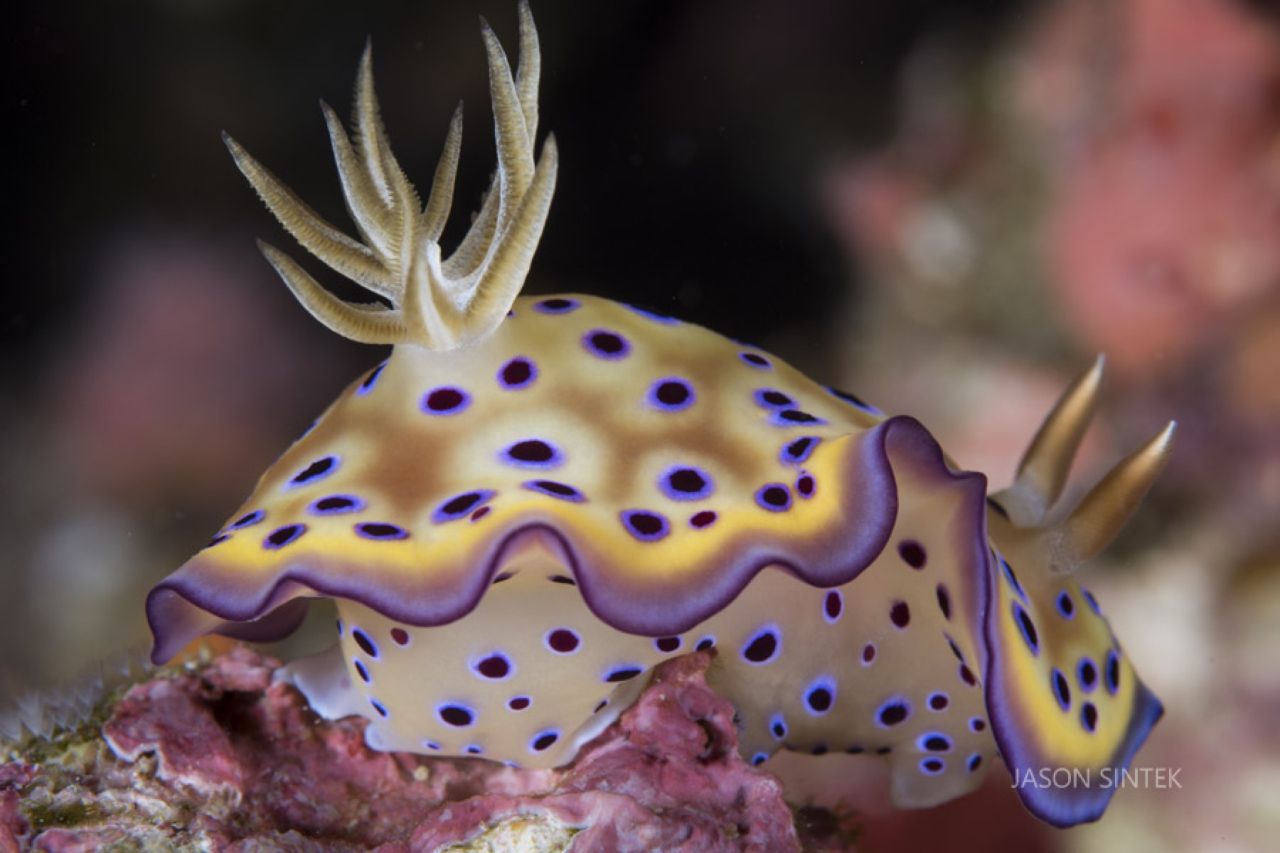 Marilyn Nudi by Jason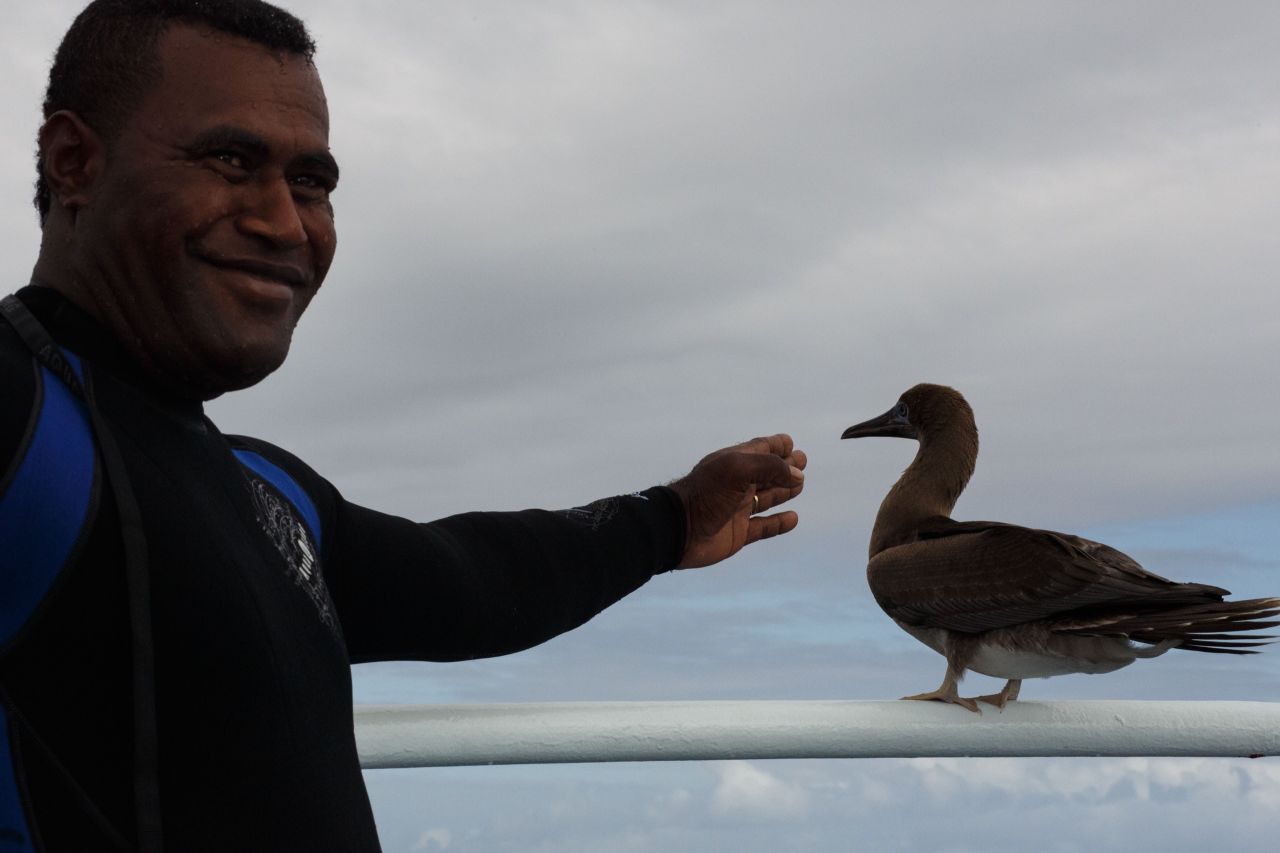 Natural Buddies by Brandon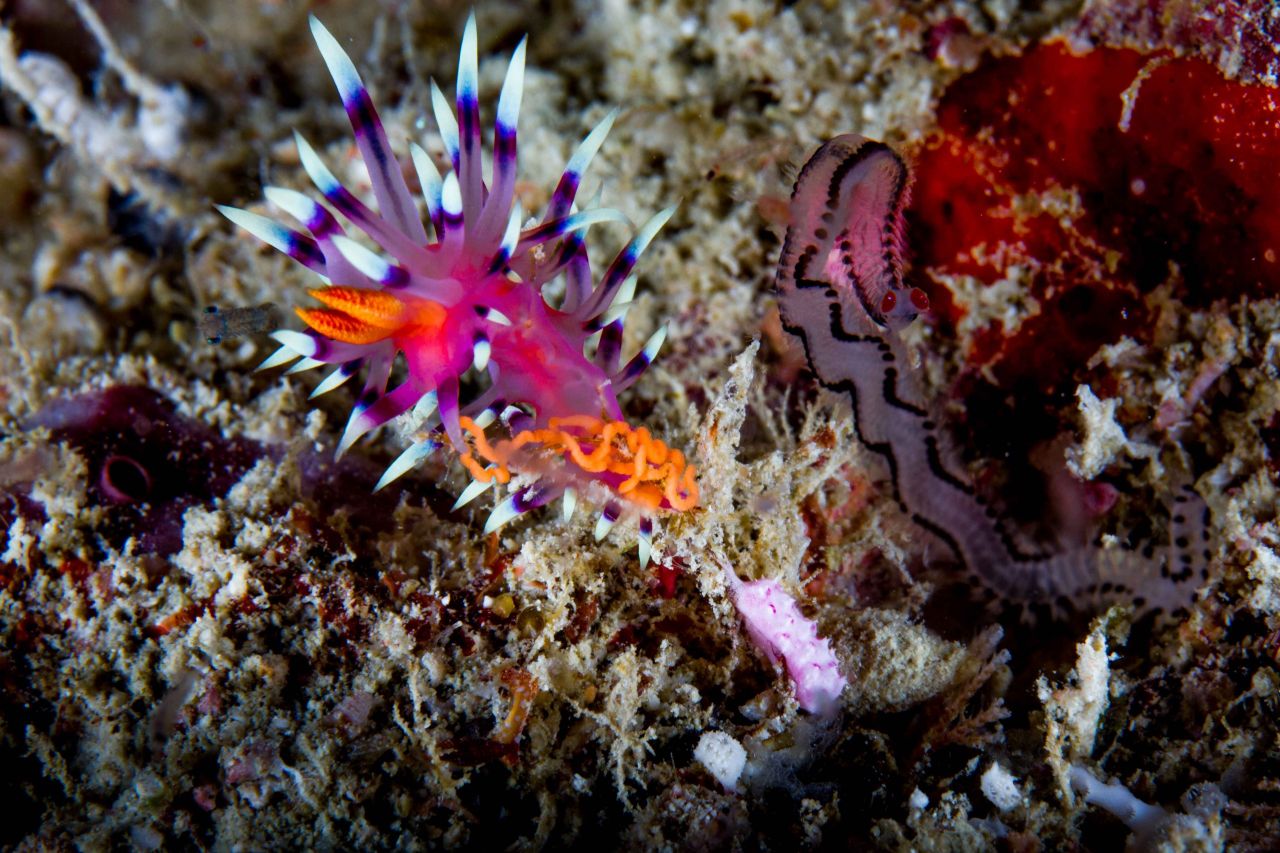 Nudi Eggs A Layin' by Simon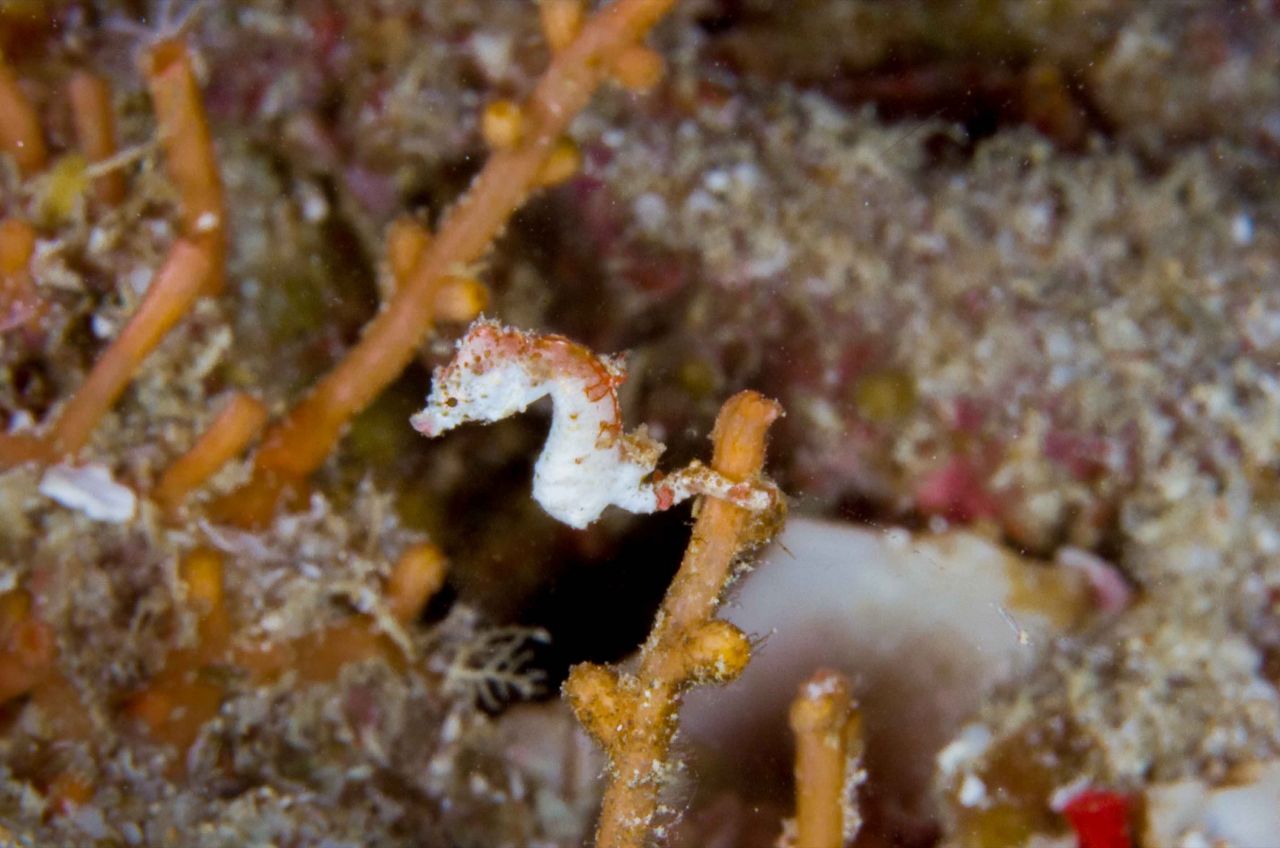 Perfect Pygmy by Simon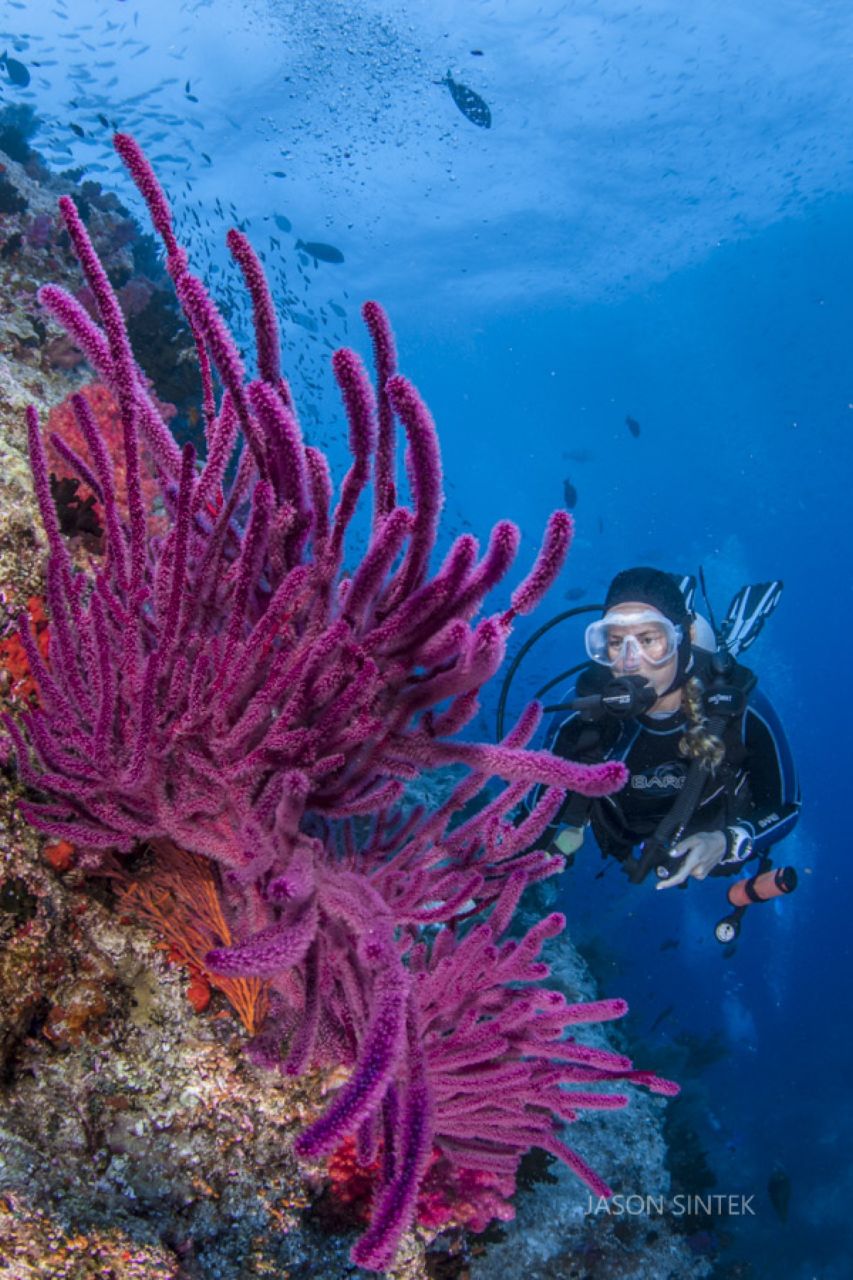 Whipped Into Shape by Jason
Comments
"I'm sure that it's very difficult for the Nai'a establishment to solve this thorny situation. But, be assured that we, your Nai'a family in a small way, are sympathetic. We realize that the reason we love your trips is that you spend what it takes for a quality voyage. That's why we come back. And that's why we plonk down $10K to sail with you. We know it's worth it."