Thai Tovuto
Destination: Ha'apai Group Tonga
Trip Date:
Aug 11th - Aug 20th, 2017 -
Comments
Author: Vanessa & Chad
Welcome Back: Ana, Khao, Fon, and Alfa
Congratulations: Happy Birthday to Alfa!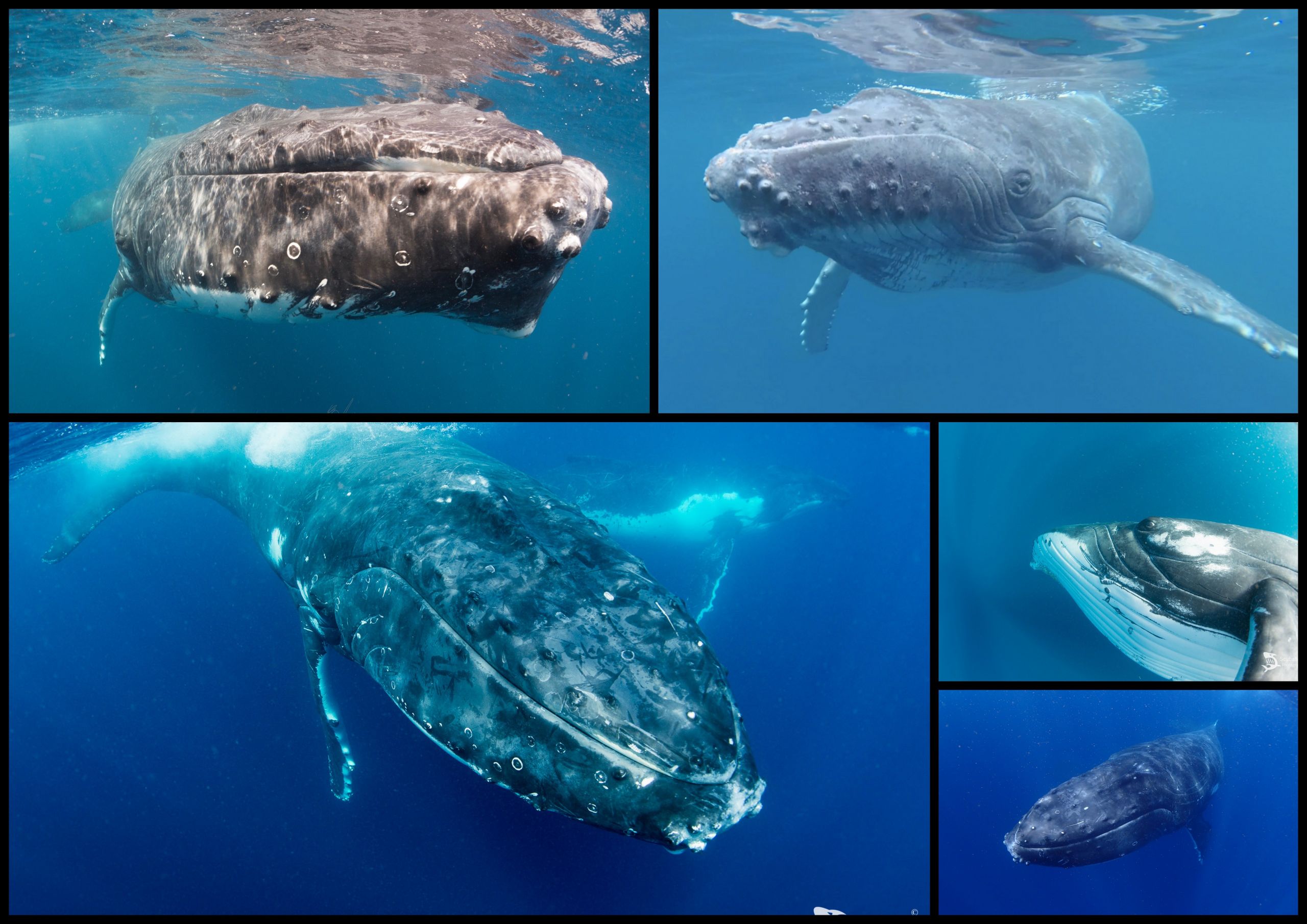 Photo Credit (Clockwise from Top Left): Opal, Yong, Pom, Eark, Pom
For this, our third charter in Tonga, we were delighted to welcome a group of 14 Thais, 1 Phillipino, 1 Hong Konger…..and a token American (although he's lived in Asia long enough to be considered honorary)! Ana, the group leader, had been with us before for a dive trip in Fiji along with Khao, Alfa and Fon. The others she brought along were all new to NAI'A but many had traveled with her before and were already friends. So energy levels were joyfully high from Day 1 as guests boarded in Nukualofa and we all set sail towards the Ha'apai group of islands looking for tovutos (whale in Fijian!).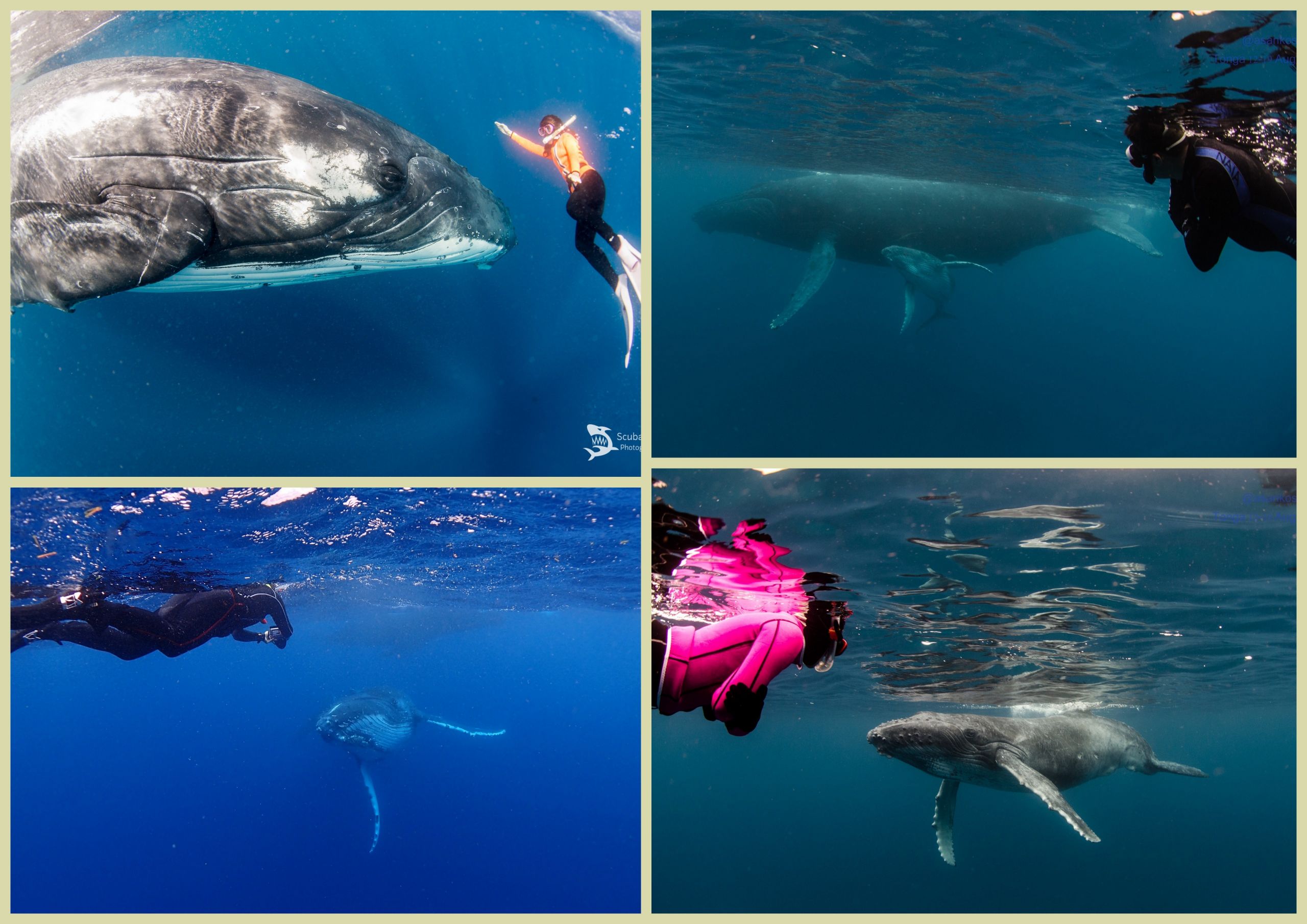 Photo Credit: Pom, A, A, Eark
This group was so fun and so friendly but what we loved most about them was their awesome 'go, go, go' attitude: despite often being mid power-nap on the salon sofas, the second we announced that there was a chance to get out on the skiffs to swim with whales, EVERYONE was wide awake, jumping out of their 'beds', bursting with energy and getting themselves ready on the dive deck. Every single chance they got, they took it: and that's what pays off in this whale-watching game! It can be tiring, it can be hard work….but, my goodness, is it worth it. We all had some true 'once in a lifetime' moments on this charter.
As always, the tovuto calves stole the hearts of our guests. They might be the biggest of babies, but they're so darned adorable! Watching them resting tucked under Mom's 'wing' is enough to make the biggest, toughest guy in any group just melt. And it's impossible not to smile and giggle when one starts to play! You've got to be careful though: their spatial awareness isn't developed too well just yet and they sure don't have full control of those long pectoral fins. A few of our guests' hearts definitely beat a little faster as the calves interacted, swooping within a foot or two of their wide eyes (and camera lenses)!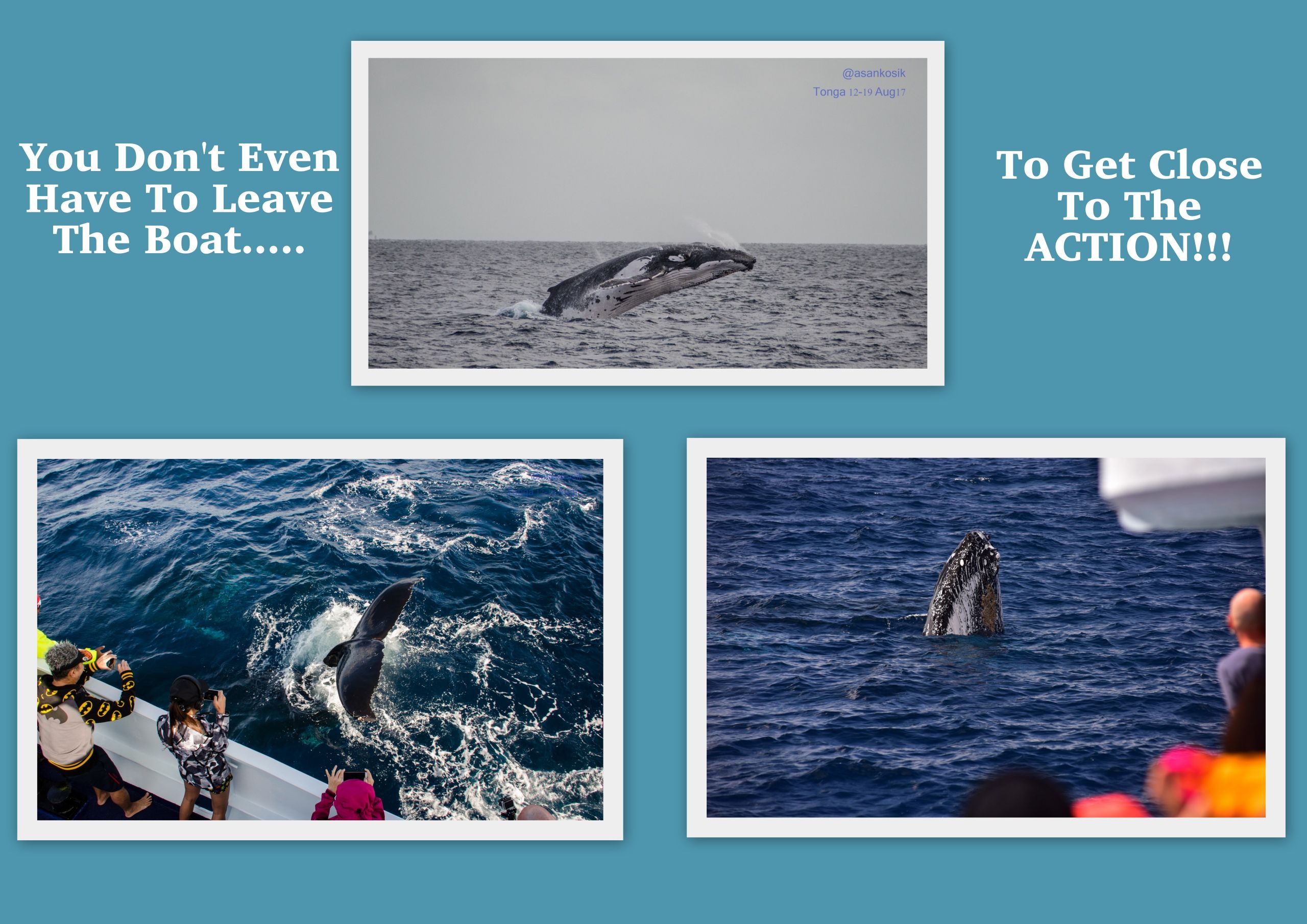 Photo Credit (Top, Bottom Left, Bottom Right): A, A, North
Some interactions you just know are going to be good from the start – the mom and her baby just sitting there waiting to be admired, for example – but it's the surprise ones that can get really exciting! A couple of occasions will stick with us. First up, we had one day of really poor weather: wind and rain kept us at anchor and limited our whale searches to the immediate area around the island of Haafeva. That wouldn't stop our hardy gang though: like we said, they never missed a chance! Braving the elements, they set off. However, an hour later and after a quick break on land to 'buy' limes, having not seen much they decided to head back in: and THAT'S when the magic happened! They ran into the most incredible group of whales: a mom, a baby and THREE escort males vying for her attention. They jumped on in and had the most mind-blowing interactions…they came back to the boat in time for lunch, grinning from ear to ear!
The second unexpected encounter occurred the following day. The weather had calmed right down and the sun was peeking out again. We set off with high hopes and within minutes were treated to a mom and baby both breaching right in front of us. But the next hour was frustrating: a seemingly promising pair of males refused to hang out and a mom with her teeny baby just didn't want to sit still. We persevered and soon luck was back on our side. We saw two young males and thought we'd give it a try: they were moving quite fast but we thought an exciting fly-by would be pretty cool. So we jumped in and that's exactly what we got: a pretty cool fly by. But THEN, as were waiting for the skiff to collect us, the pair of whales came BACK to us, making us jump with a big blow right next to us!! THEY were interested in US. We couldn't believe our eyes as they circled below us, came right up to us and even spy-hopped just meters from our faces! They'd spend minutes with us at a time, then disappear for a bit, then come right on back. Again, and again, and again.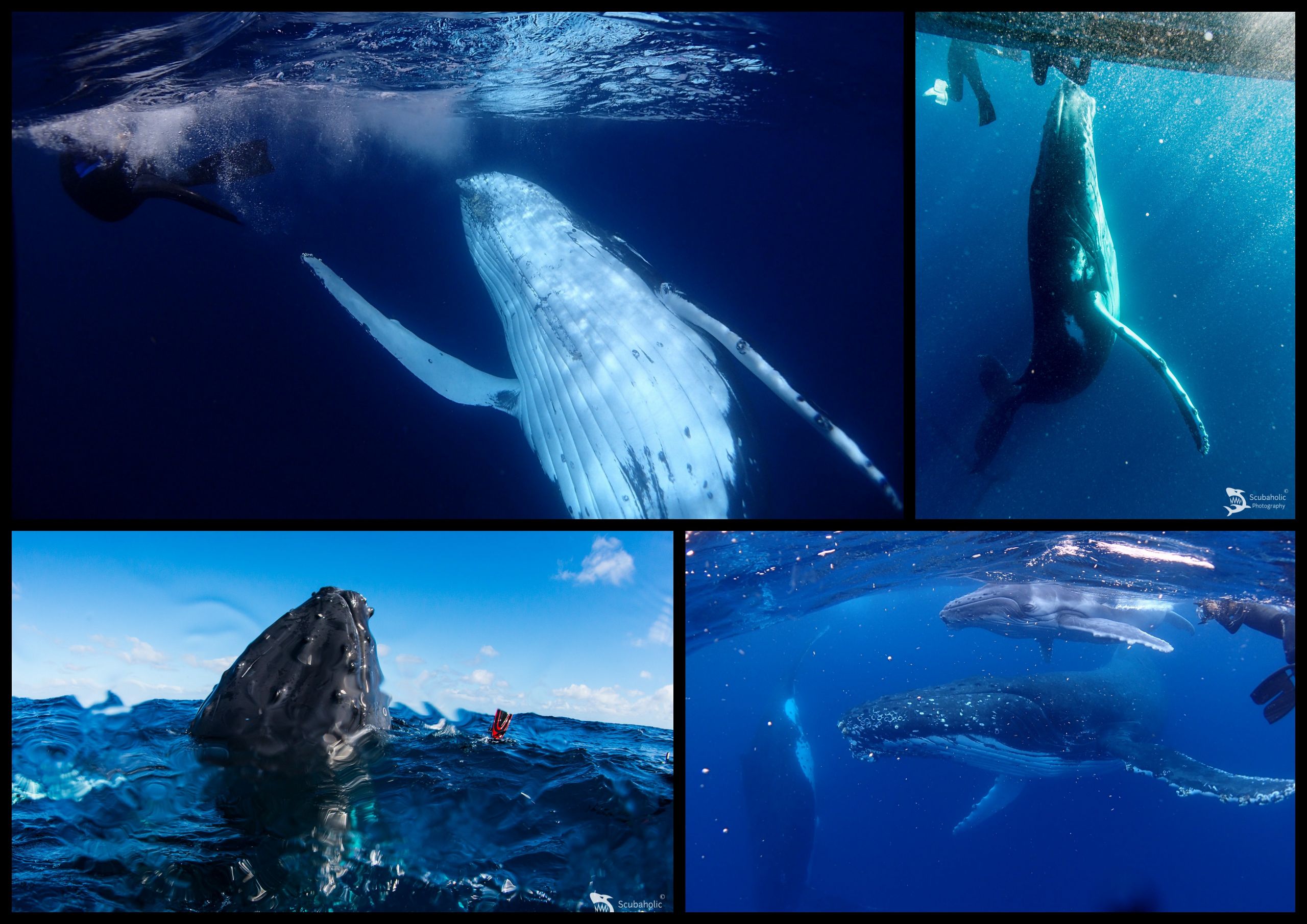 Photo Credit: Eark, Pom, Eark, Pom
The final two days of the trip were spent in an area we call 'The Playground' (east of Haafeva, towards Uoleva) and, my goodness, did it live up to its name! We had stunning surface displays from the whales, with uncountable breaches, pec slaps and 'sail tails'. But it was in the water that our minds were truly blown. We had interactions with groups of 7 or 8 whales at a time: circling below us, barrel rolling and showing off their white tummies, spy hopping and pec slapping all around us. We truly couldn't believe our luck! And we are pretty convinced we met THE friendliest whale in the world ever…..but that's a whole other story!
To our new friends…..you have been an absolute pleasure to have onboard, we are honored to have shared these special times with you. In fifty years when we're old and retired, it's THIS trip that we will look back on and it's YOU guys that we will remember! Thank you.
"Thank you for the wonderful experience. Phenomenal crew & awesome whale action, surface and underwater." Michelle
 "This is such a wonderful experience and will definitely be one of the most memorable trips in my life!" Liza
 "Thank you for the incredible experience on this trip…great hospitality…the whale experience was very, very, VERY amazing!!!" Fon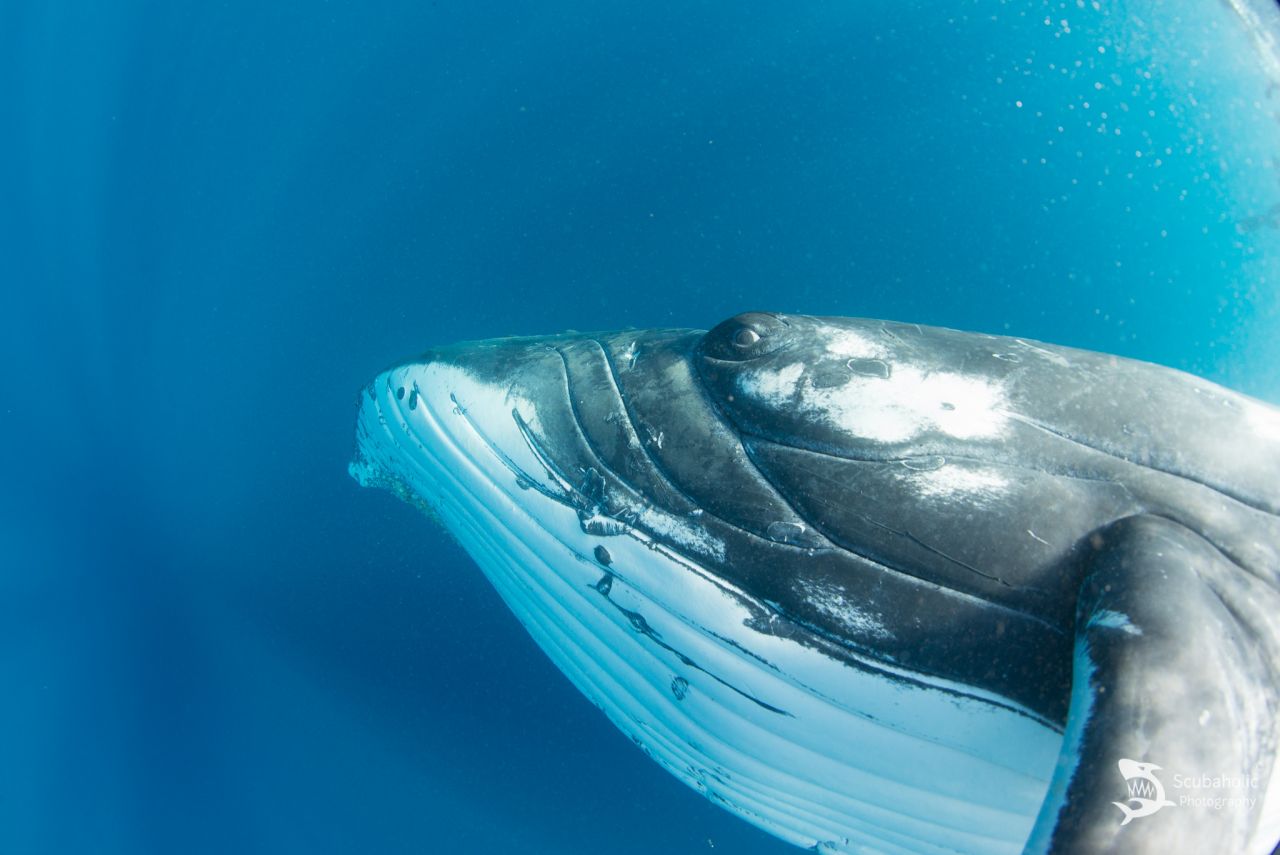 Seeing Eye To Eye by Pom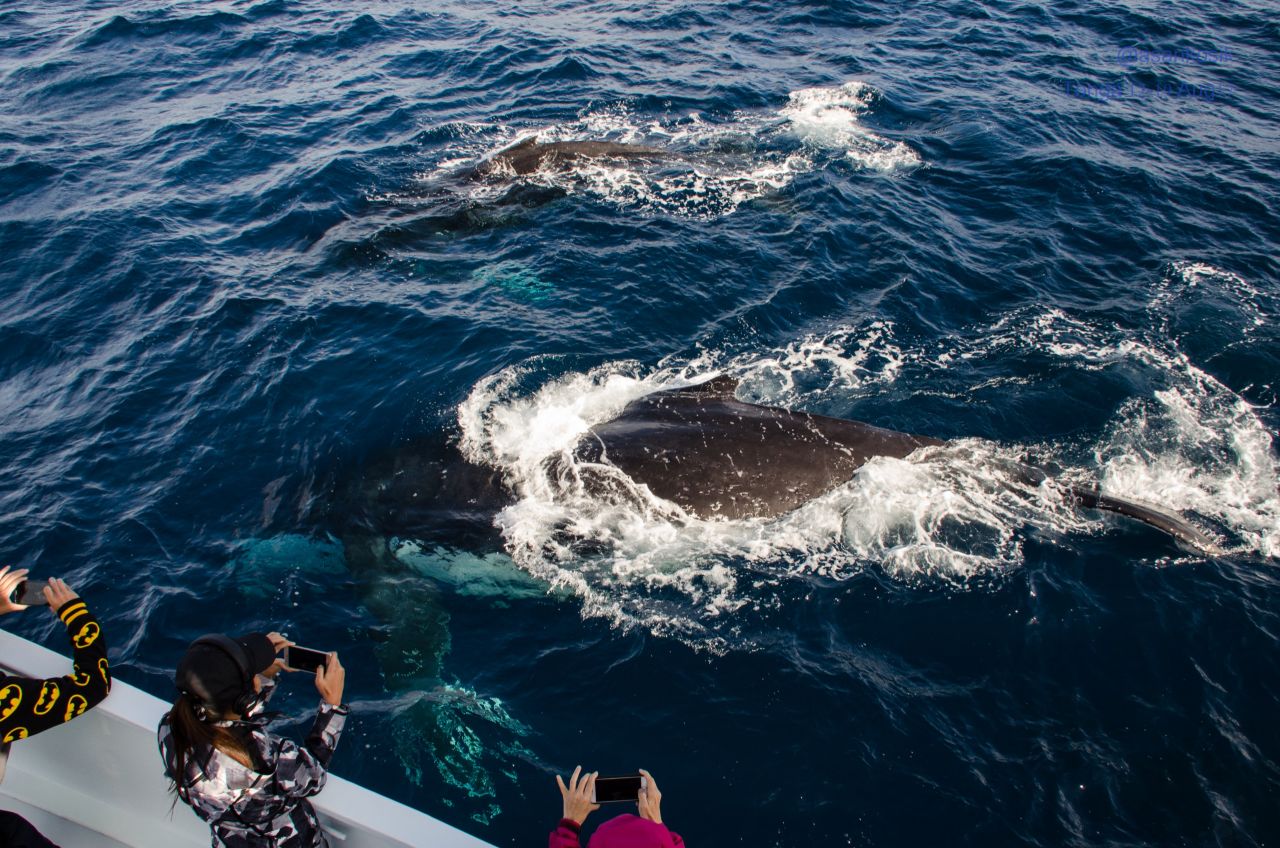 Making Life Easy For us by A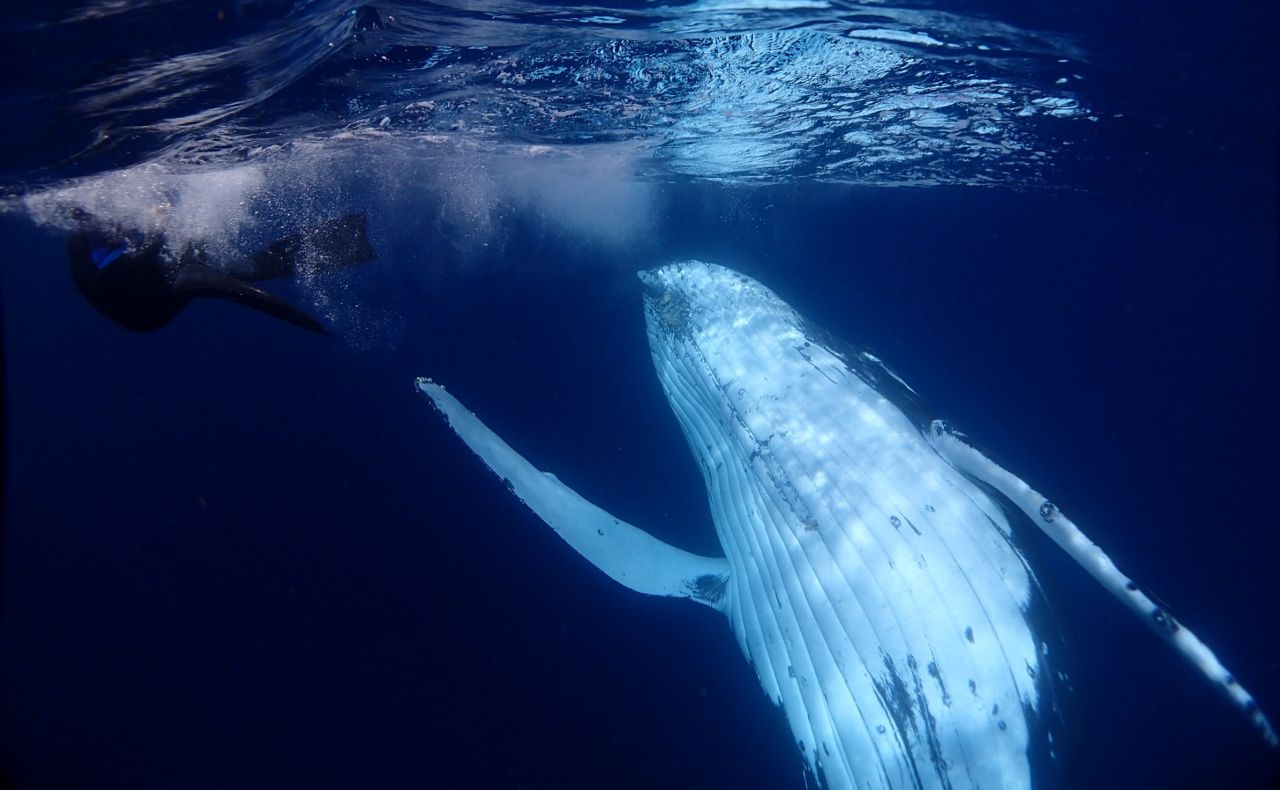 High Five by Eark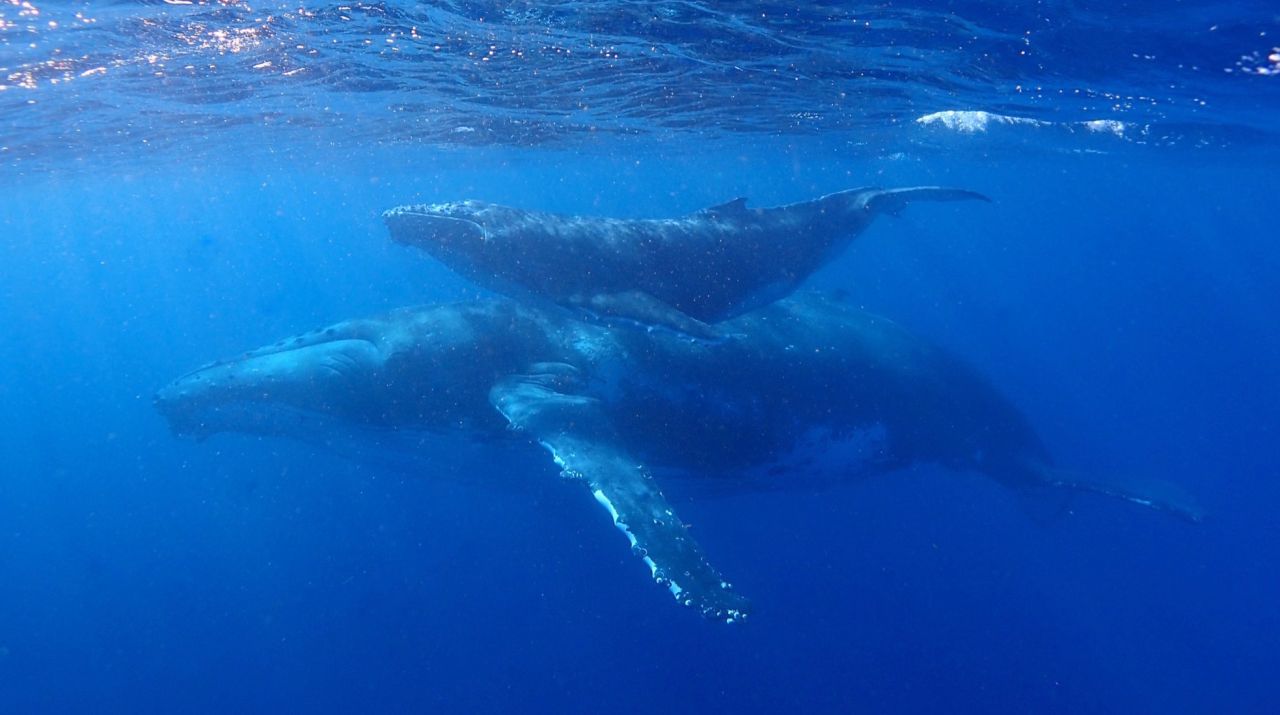 Momma Baby Time by Eark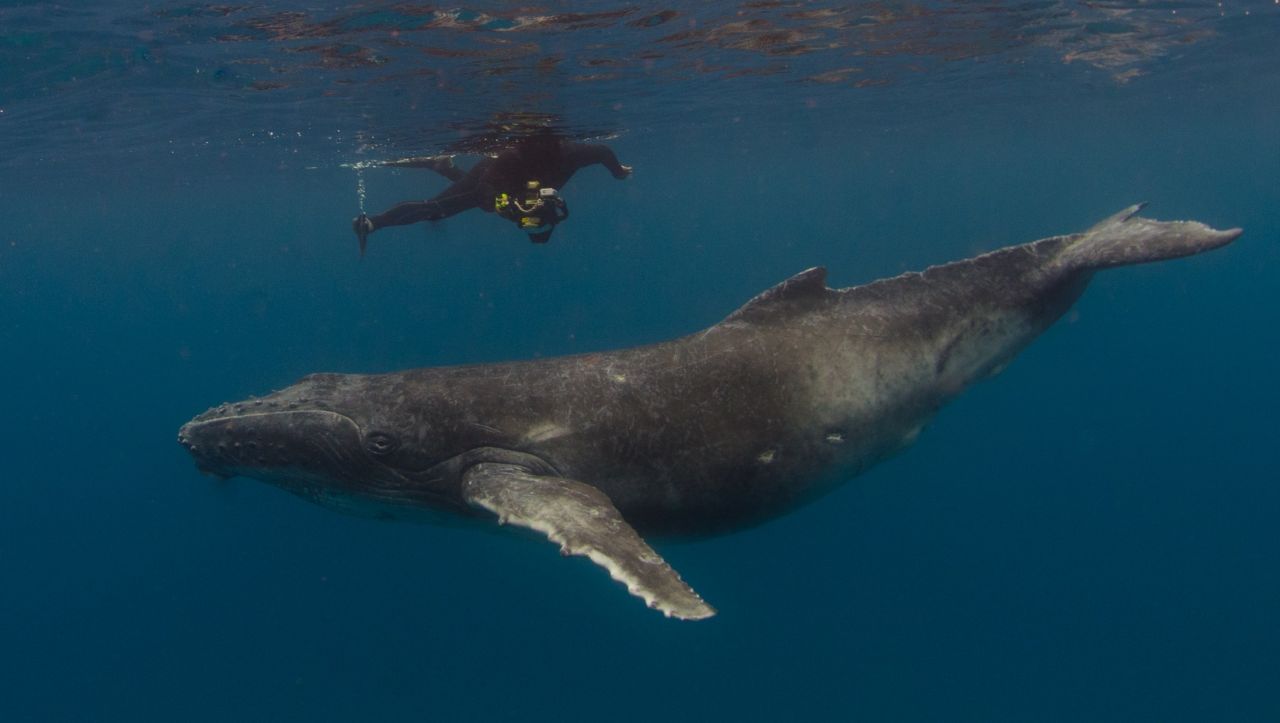 Up Close And Personal by A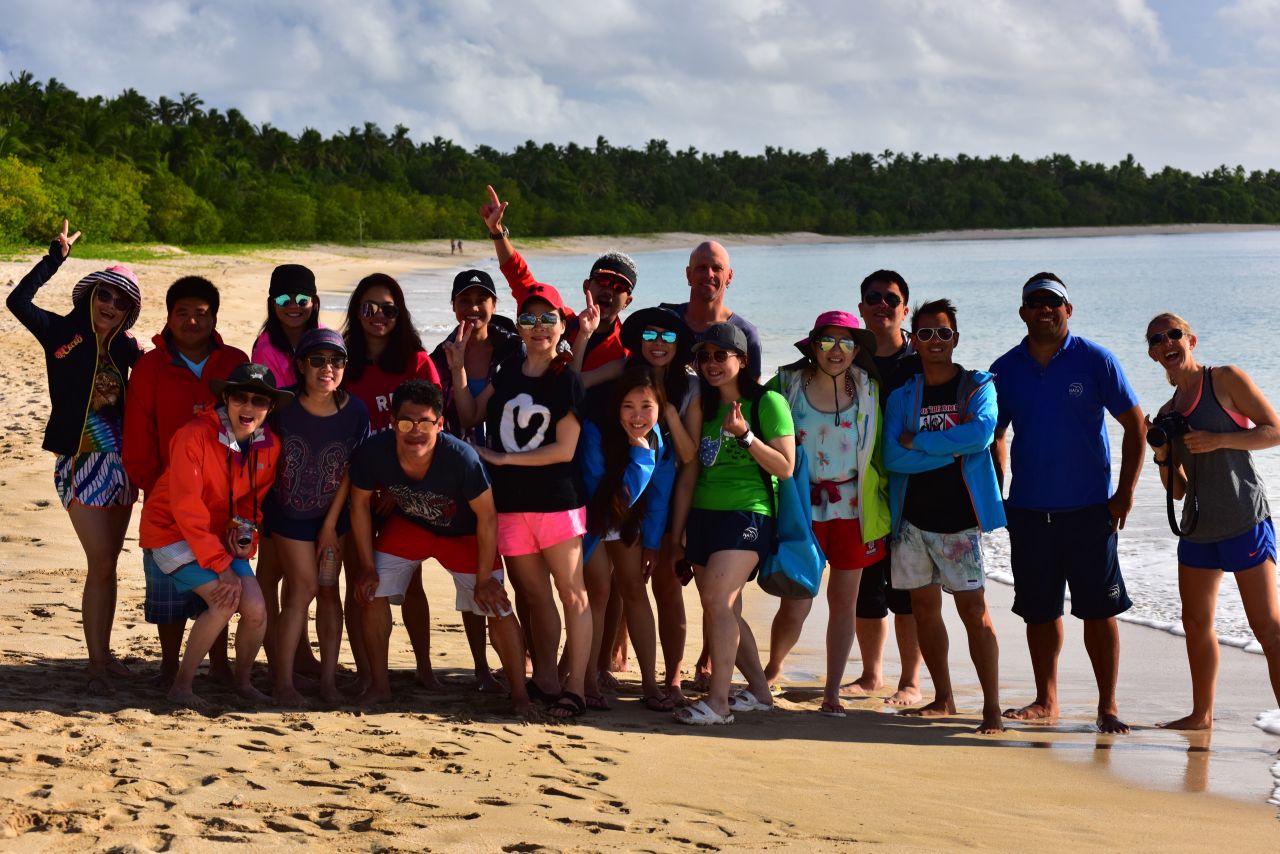 Dream Team by North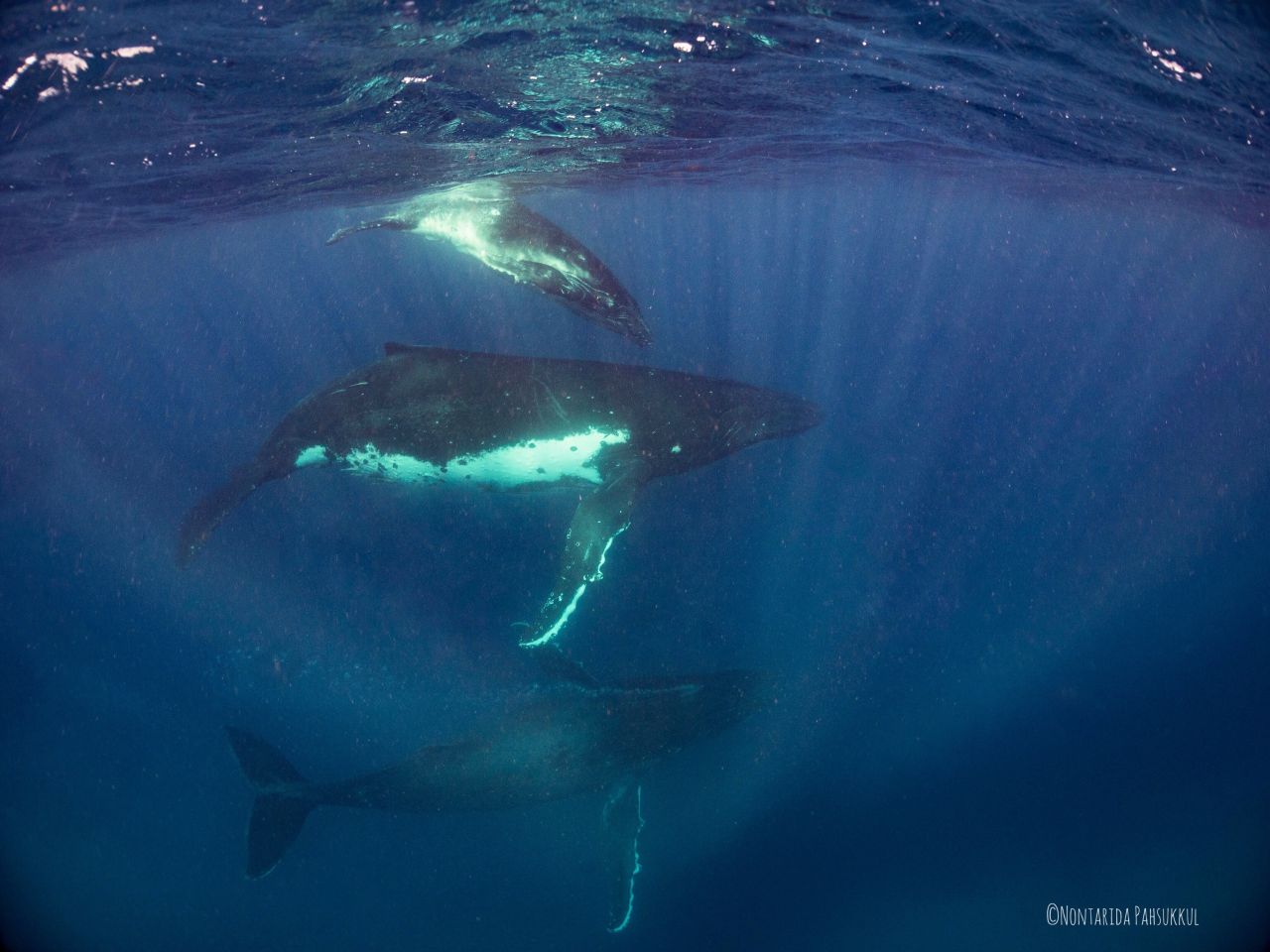 Illuminated by Opal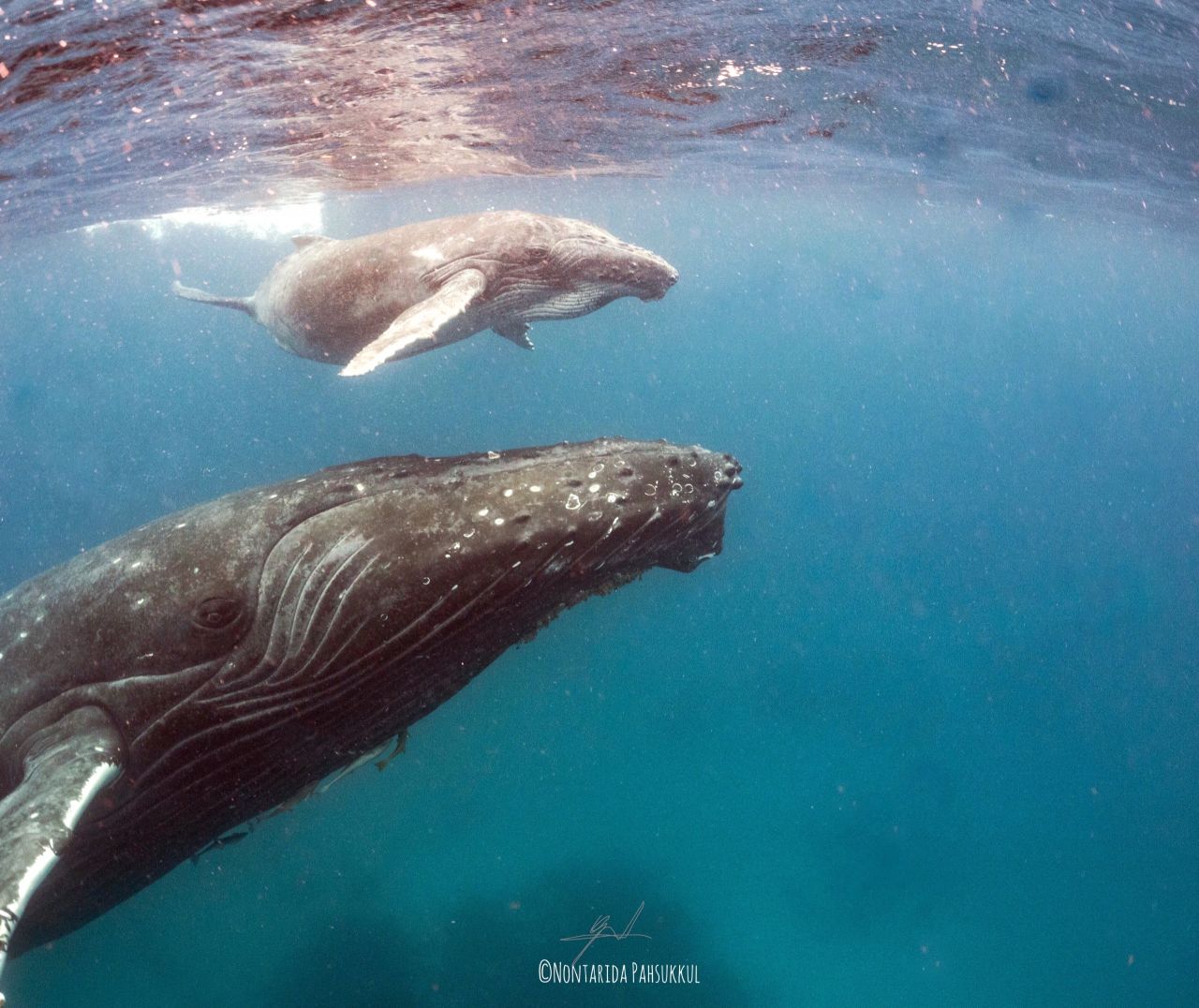 Nose Nudge by Opal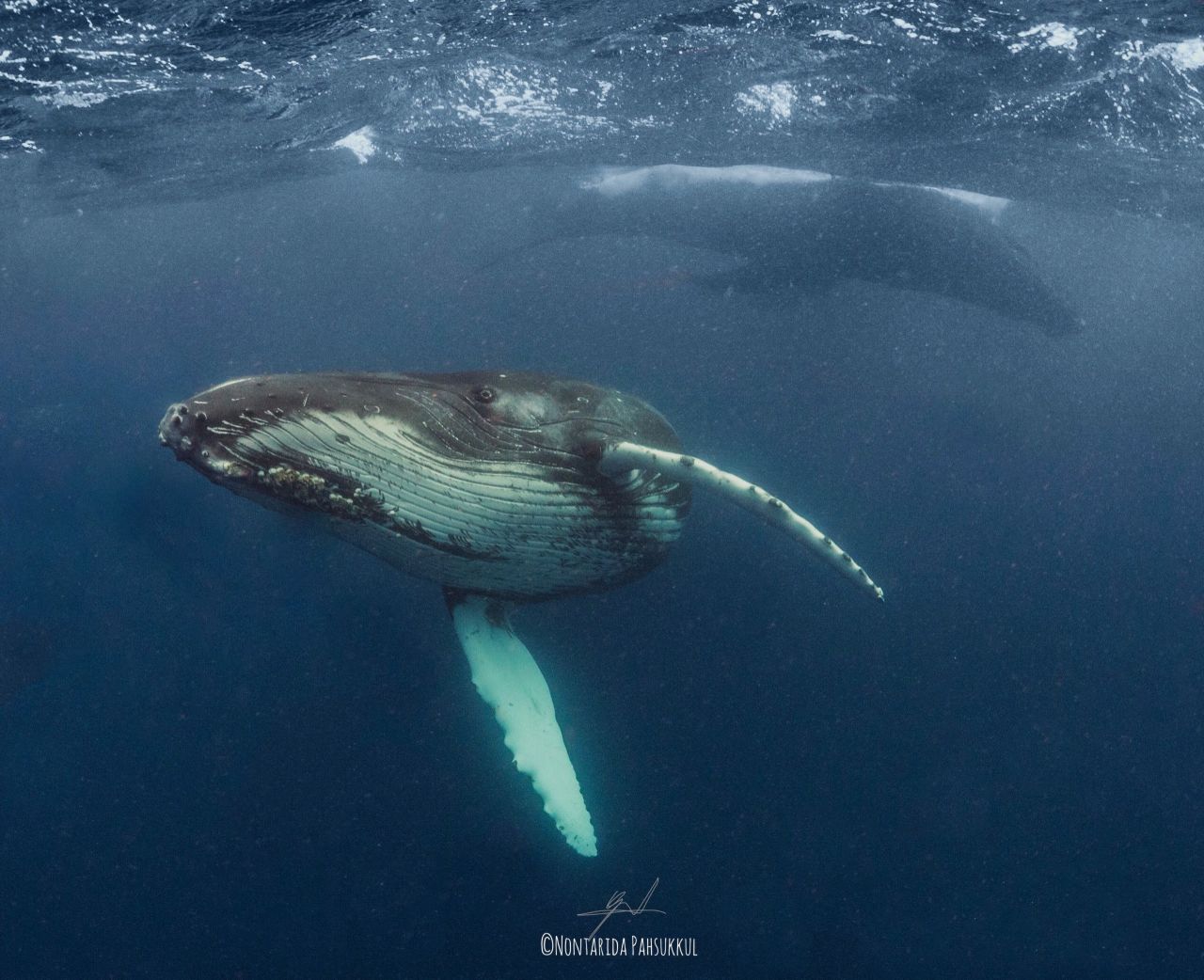 Swoop by Opal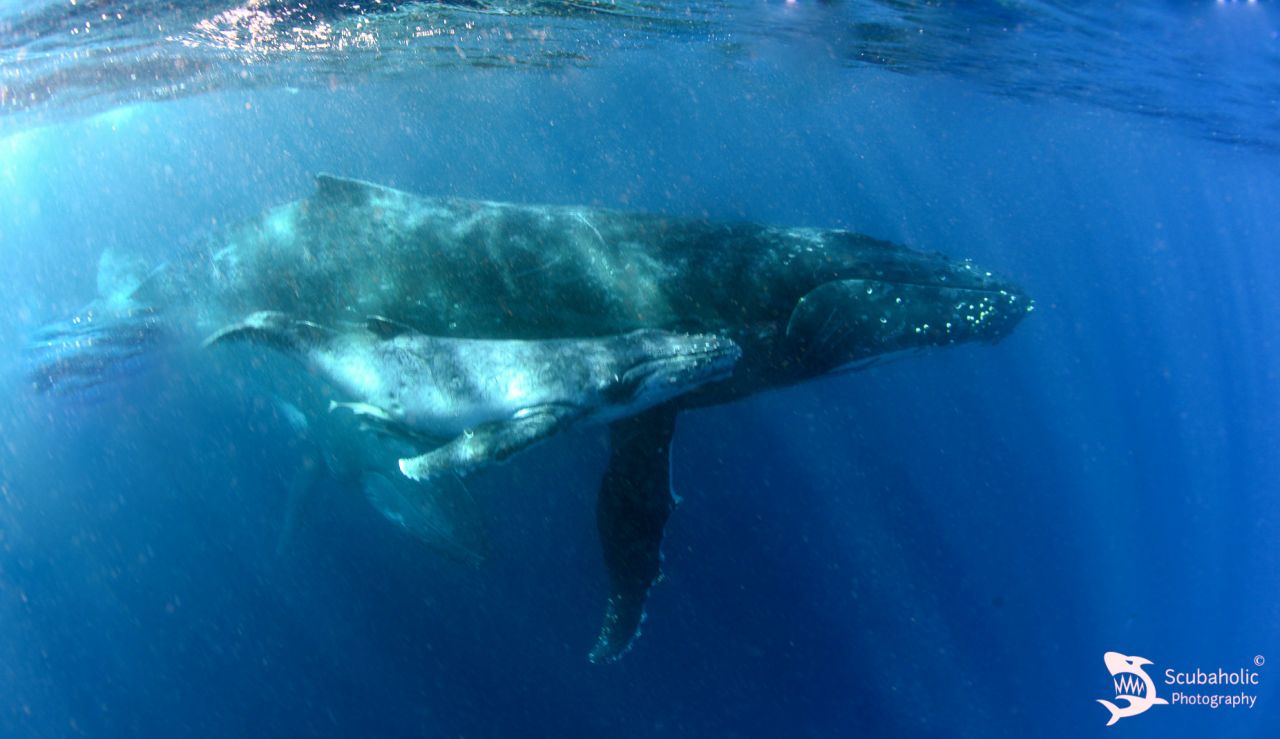 Family Time by Pom
Comments
"This trip was better than I expected. And I expected it to be pretty frickin' great. Thanks to all the crew who made our first liveaboard so memorable."