Tonga Expedition Four
Destination: Ha'apai group. The Kingdom of Tonga
Trip Date:
Sep 7th - Sep 17th, 2013 -
Comments
Author: Erwin
Welcome Back: Graham
This was the last cruise for Nora and I on the M.V. Nai'a and signals our retirement from a long, productive and thoroughly enjoyable career in the dive industry.

What a way to go out!  The passengers on this cruise couldn't have been better company or more easy going.  The whales were fantastic and good times were had by all.

The guests on this trip are all friends of our host for the cruise - Graham of Ocean First Dive centre in Colorado.  Most of them are also from the states but he did include a fellow Kiwi to his list of good mates and invitees on the trip as well.  We have had a few Kiwis on board during this Tonga season.  It's been good to help ease us back into Kiwi mode before Nora and I go back home to NZ to live.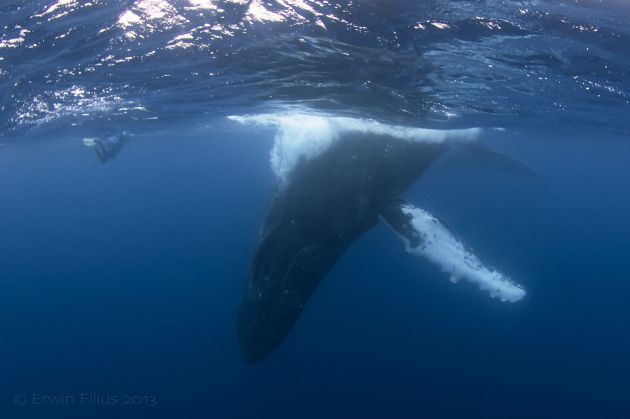 Photo by Erwin Filius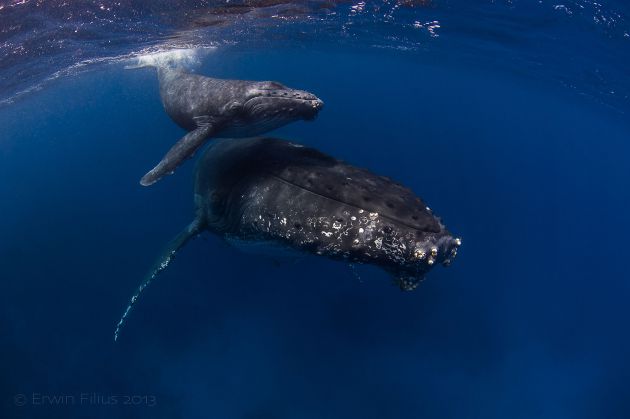 Photo by Erwin Filius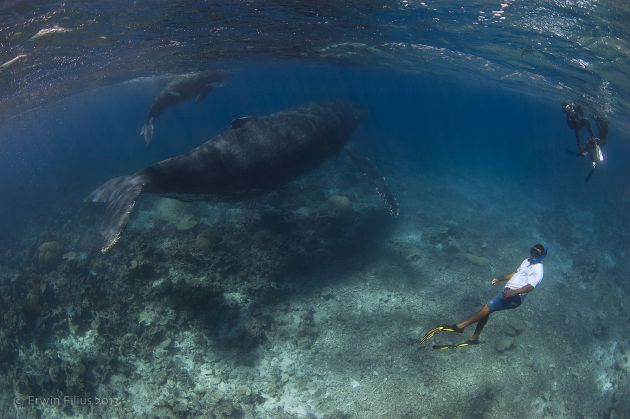 Photo by Erwin Filius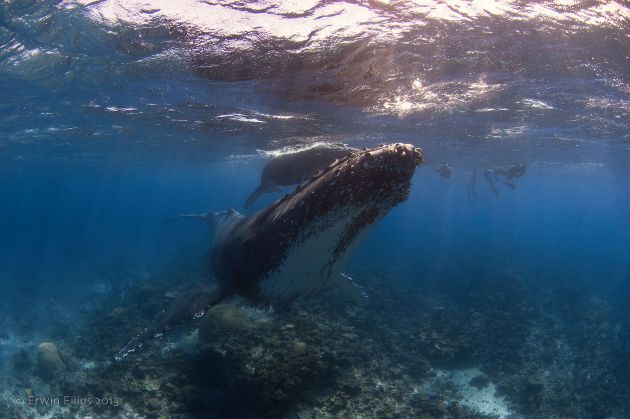 Photo by Erwin Filius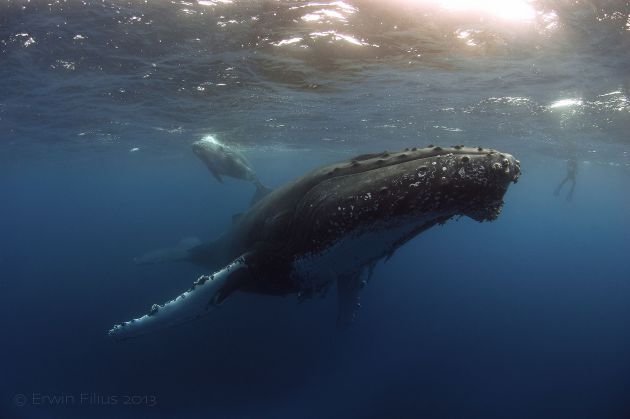 Photo by Erwin Filius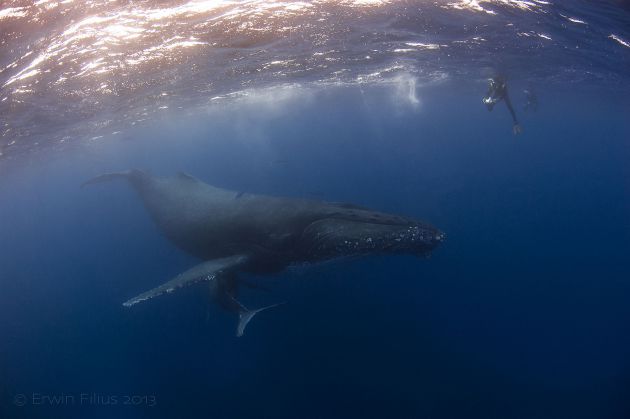 Photo by Erwin Filius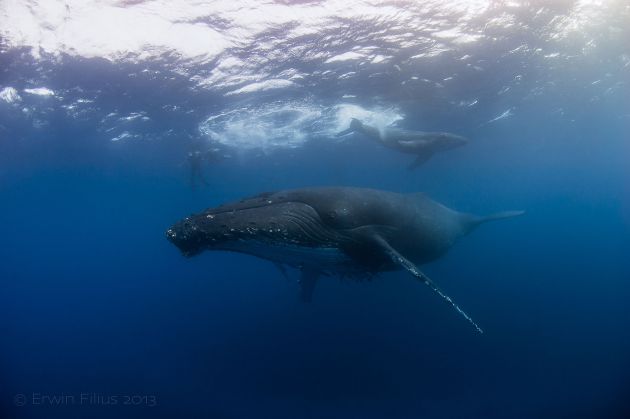 Photo by Erwin Filius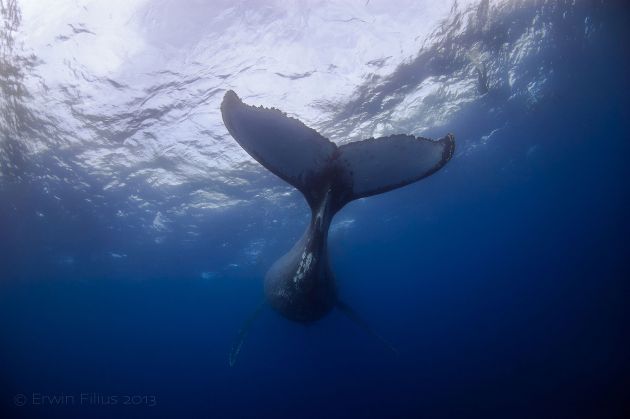 Photo by Erwin Filius
Like I said before, we couldn't have had better company.  Everyone, as well as being super nice, was keen as mustard for a bit of whale action - and we got it too!

The first day started off with our first whale drill of the trip.  The whale drill is where the seemingly calm, curious or otherwise friendly whales entice us into our wetties then promptly scarper off as soon as we are ready, leaving us on the skiffs, all dressed up and nowhere to go.  We still cruise around looking for them (or other whales) but don't necessarily get that long encounter we were hoping for.  It was by no means a waste of time on this occasion as one skiff eventually got a good - albeit it very brief - encounter with a mother and calf while the skiff that I was on got to see some great tail slapping up close.  That same afternoon however we came across an old friend.  For those of you that religiously read all of the DMDs that I post, firstly, thank you very much.  It's nice to know that my work is being appreciated, and then secondly, perhaps you will recall the mother and calf that we encountered on the third expedition this year where the mum sat with her tail out of the water?   Well, we found those whales again!  The second encounter with them was every bit as special as the first time around and gave all of our guests a full on, awesome experience.

The next day we found a mother, calf and escort group that was quite active for a while, displaying pec slapping and breaching behaviour.  We watched them until they settled down then got in with them.  They were great!  The escort was really checking us all out, making closer and closer passes.  Some of us started to get nervous.  Humpback whales are the gentlest animals that I have ever encountered in the wild and very aware of us and their surroundings but still, when you have 40 tons of animal continuously making passes at 1m distance it can be a little over stimulating to say the least.  We left these whales after about an hour of play and some of the most exciting big animal encounters of my career.  That same afternoon we came across another mother and extremely playful calf which took care of the rest of that day.  The calf would come and play every time it came up for breath, mimicking the swimmers with rolls and surface slaps.  A whale interaction in the truest sense.  Nora called that the best calf encounter of the season.

The weather turned well windy after that but with those wonder filled encounters of the first two days in the bank we concentrated on some island exploration, beach rugby and volleyball and a school / village visit to fill in the down days.  

We got more in water encounters as well as a jolly good heat run and some cracking breachers too.  It was wonderful for us to have a group that was so laid back that those four days of non whales was not 'wasted' but embraced as a chance to explore the islands of the Ha'apai group and both the Tongan culture with the locals and the Fijian culture with our crew.

Thanks Graham, Klara, Seth, Stacey, Adam, Ashley, Mark, Amanda, Jordan, Rani, Christian, Brady, Pat, Diana, Gunnar and Wylie for making the last trip of our careers such a positive one.  Thanks to the Nai'a crew and owners for sharing the last two years of our lives with us.  Thanks to the fish and whales and Fiji and Tonga.  To say its been a very special time in our lives wouldn't do it justice but will do as well as any words as none could come close anyway.

For all of the good people we have met while onboard, so long and thanks for all the fish.  (If that last bit didn't make any sense, read some Douglas Adams books.  You will laugh.  Guaranteed).

Lastly, for the regular readers of my blogs, feel free to keep coming back to the Divemaster Diaries page of this web site.  Even though Nora and I are signing off, the DMDs will continue.  I for one will be reading them..

Vinaka Vaka Levu & Moce from Erwin & Nora.
Our Guests...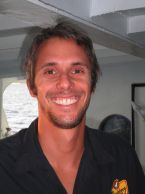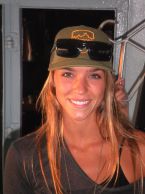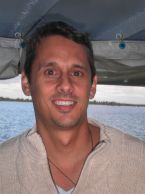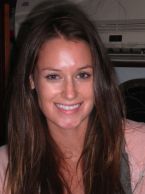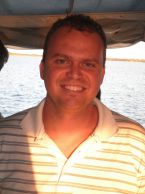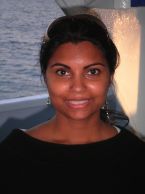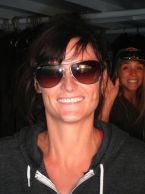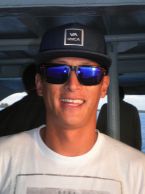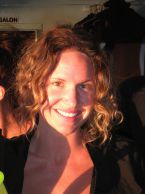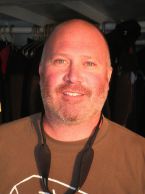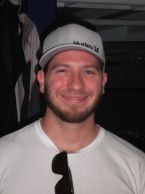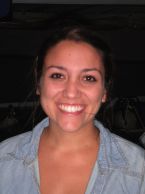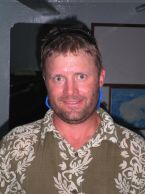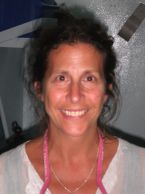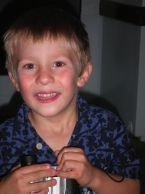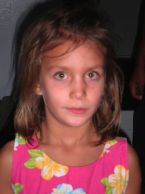 Comments
"Fiji is a hot spot of biodiversity. We're here for the rich colorful soft coral reefs as well as the unusual stuff - the strange little creatures and endemic fishes."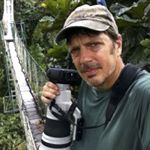 ~ Dr. Tim Laman, biologist and National Geographic Photojournalist