Uniting Nations
Destination: Fiji's Bligh Waters
Trip Date:
Jul 7th - Jul 14th, 2015 -
Comments
Author: Joshua & Amanda
Welcome Back: Cheryl & Helen
Congratulations: Petra & Koen on their 25th wedding anniversary, Ilan, Petra & Koen on their Nitrox certification
NAI'A and her crew spent the month of June near Nikumaroro, one of the many islands that make up the Phoenix Islands. There, TIGHAR (The International Group for Historical Aircraft Recovery) was on a mission to find the remains of Amelia Earhart's plane, which went missing somewhere in the Pacific in 1937. The ship safely made the rough crossings, but unfortunately they were not able to find further evidence of Earhart's mysterious disappearance. At the same time, your Cruise Directors, Joshua and Amanda, were exploring the fascinating and challenging country of Papua New Guinea, ironically the last place Earhart was seen. In fact, while there, we saw a newspaper article explaining what NAI'A and TIGHAR were doing in the Phoenix Islands.
Everybody is grateful to be back home in the paradise of Fiji and eager to get back to work introducing divers to our enticing underwater realm. Our first charter back from Phoenix brought with it the most international of groups that we have had as Cruise Directors. Joining a half dozen Americans, there was Koen and Petra from Belgium, Ian and Lesley from South Australia, Louise a Briton from Hong Kong, Christian a Swede from New York, Viveka the Finn living in Brazil, Viveka's Brazilian son Ilan, and Ann from Arkansas. Hey, if you've ever been there, you'd know it's practically another country!
The forecast called for clouds and strong winds developing later in the week, so we decided to start out this charter in beautiful Vuya , an area that is not diveable in heavy wind. On our first full day of diving, our guests got a taste of what Fiji diving is all about: colorful reef, variable currents and heaps of fish. Early in the trip, our divers set the tone for the entire to week to come, relaxation. Because the days are shorter during the months of June and July, we are only able to offer three full daylight dives per day, in addition to dusk and night dives, but almost the entire group was content to do two dives per day on average. This relaxed schedule gave Koen, Petra and Ilan a chance to complete their Nitrox certification in the first couple days.
We spent Days 3 and 4 diving the incredible reefs of the Namena Marine Reserve. This tiny area contains almost all of the fish and coral species of Fiji and enough different reefs to occupy us for several days of diving. The current did not comply with the behavior we predicted based on the tides, forcing us to dive in the South Save-a-Tack area when we should have been in the North. The dives at South were wonderful, with vibrant reefscapes, healthy schools of fish and more nudibranchs than you could shake a reef stick at. When we checked the current at Grand Central Station in North Save-a-Tack, the visibility was crystal clear and the current was running in slightly, leading us to conclude that it would start picking up. Ten minutes into the first skiff's dive, the current flipped. The dive turned into harder work than we anticipated, but we still saw many sharks, golden mantis shrimp and orange spotted pipefish.
That night we hosted our weekly kava party where Ann sprung up and swayed to traditional Fijian tunes. This did not deter her from shooting videos at the same time… so, uh, we'll see how those turned out. It seemed the kava was going to her head (or maybe it was the music). On the other side of the dive deck, it appeared that other guests had already learned how to say, "no, thank you" in Fijian.
On our way to South Save-a-Tack to do our first dives on Day 4, Joshua spotted two humpback whales executing choreographed breaches on the horizon. Giddy with excitement, he ran to alert all of the guests who watched many more leaps. While we did some very colorful dives on Tetons II and Magic Mushrooms I, Captain Johnathan kept a watchful eye on the whales. After we surfaced, Captain brought us alongside the whales, where we all were able to observe a long, slender calf (probably one year old), accompanied by its mother quite close to NAI'A. Their tranquil behavior and close approaches to the ship indicated that we might be able to swim with them like we do in Tonga. While we debated skipping a dive in favor of snorkeling with whales, mother whale breached within 100' of the ship.
It's go time!
Almost all of our guests boarded the skiffs and shadowed the whales in search of the right opportunity to jump in. We spent a couple hours on the skiffs, catching sight of the whales very close to us on the surface and several times jumping in to search for them underwater. One of the skiffs got very lucky, with a close encounter lasting several minutes with the slender juvenile!
This is an extremely uplifting sign because Fiji's humpback population was nearly wiped out 50 years ago. This led the local breeding population to congregate each year in Tonga where we have been leading whale swimming trips for the last 18 years. Hopefully, their presence in Namena means the Fiji population is recovering. In two years as NAI'A' Cruise Directors, this was only the second time that Amanda and Joshua had seen humpback whales in Fiji and the first time underwater, so this was a very fortunate experience indeed, certainly one of the highlights of the trip.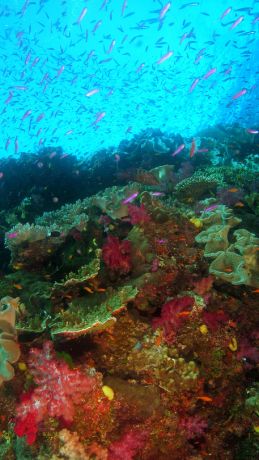 Raining color - by Christian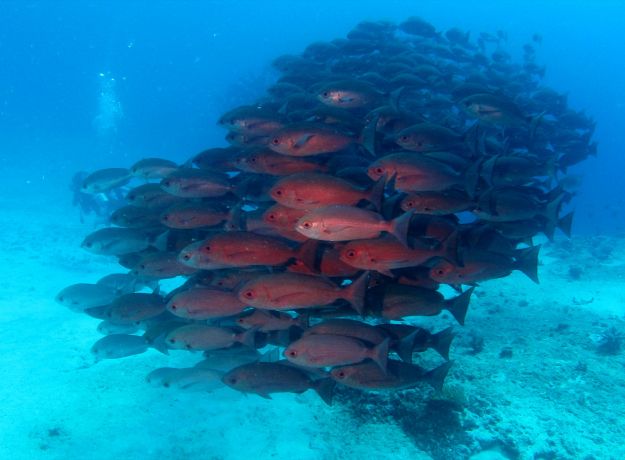 Pinjalo pod - by Christian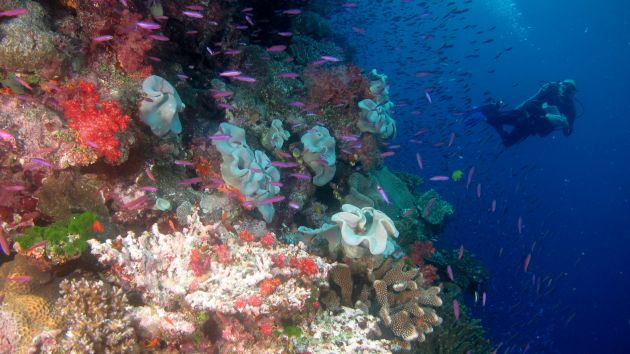 Off the wall - by Christian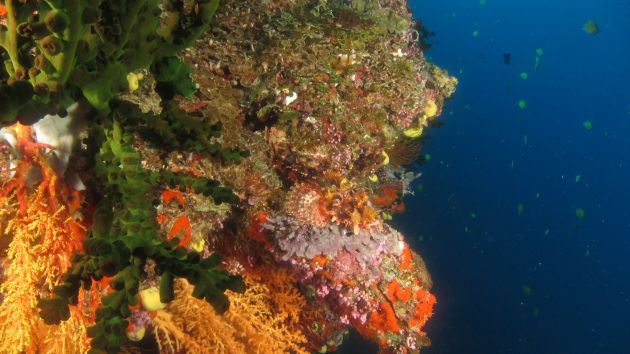 Scorpionfish with a view - by Christian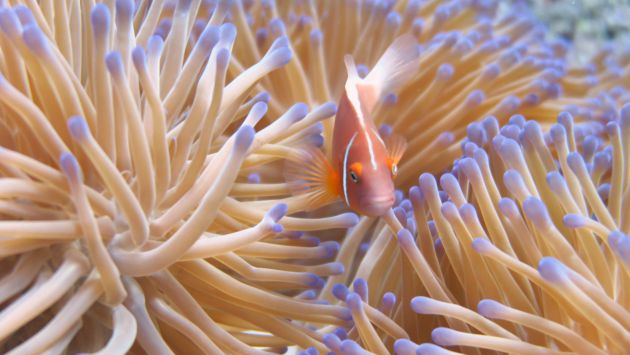 Who's afraid of the big bad wolf - by Samantha
Gigantic medusa - by Samantha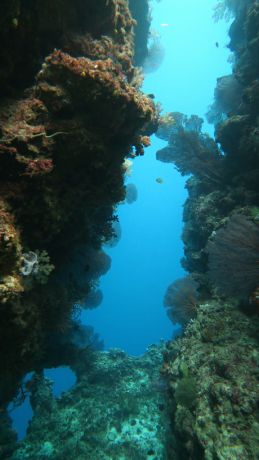 Split decision - by Samantha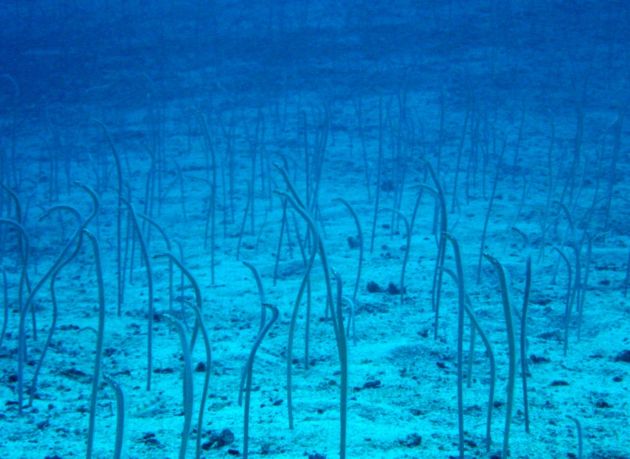 Eel garden - by Helen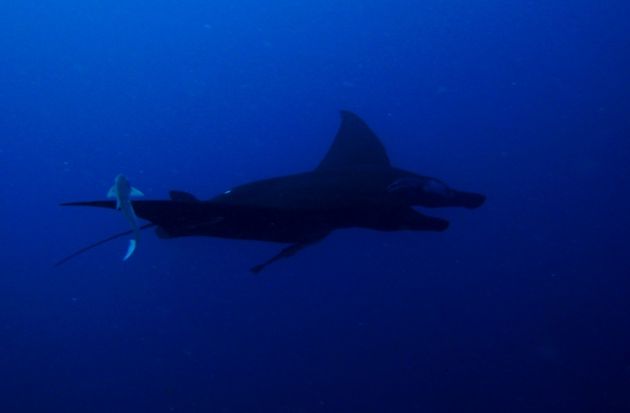 Stealth mode - by Helen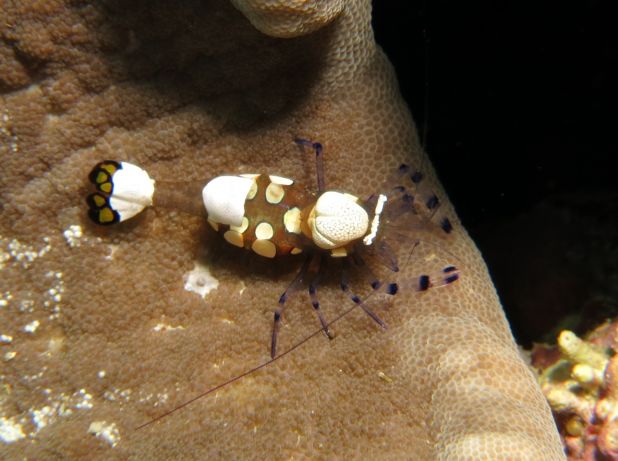 Sticky situation - by Ian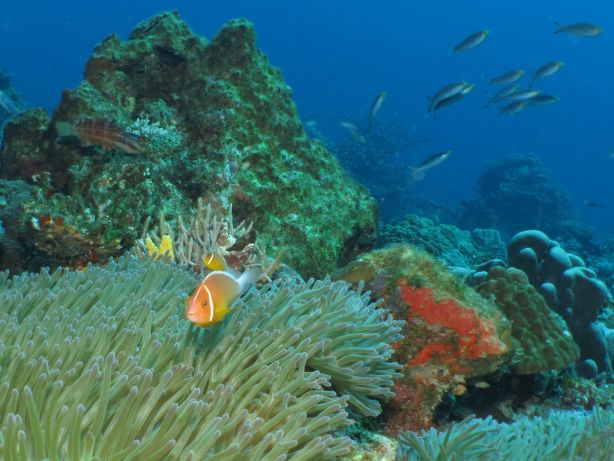 Anemonefish territory - by Ian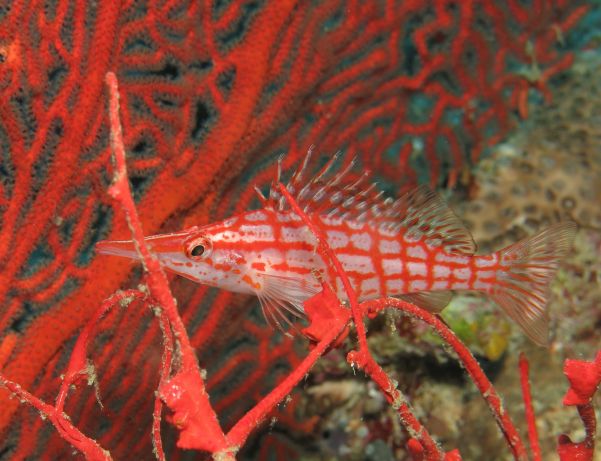 Blending in - by Ian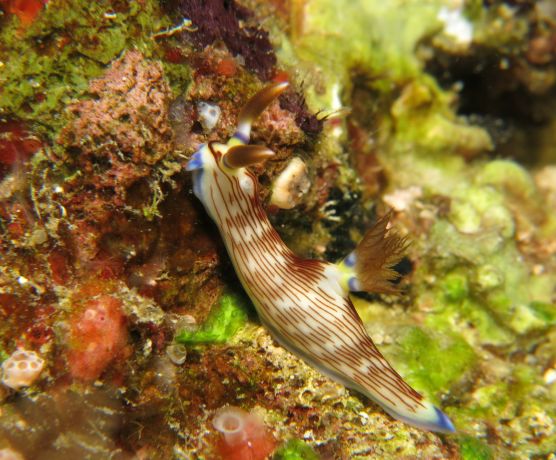 Nice nudi - by Ian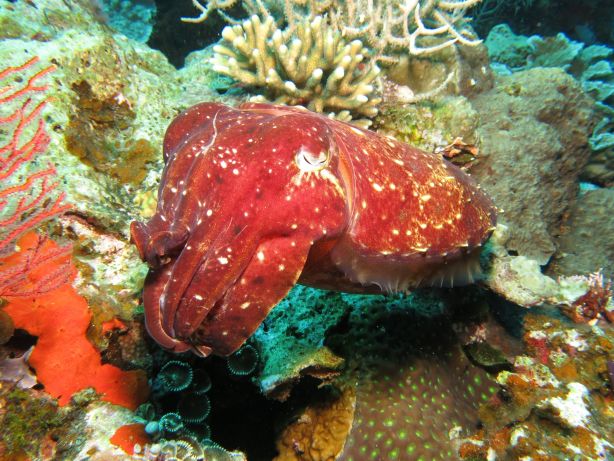 In the club - by Ian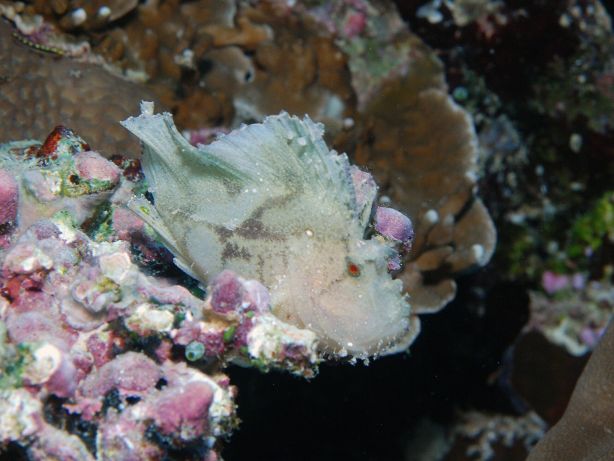 Ambush - by Koen & Petra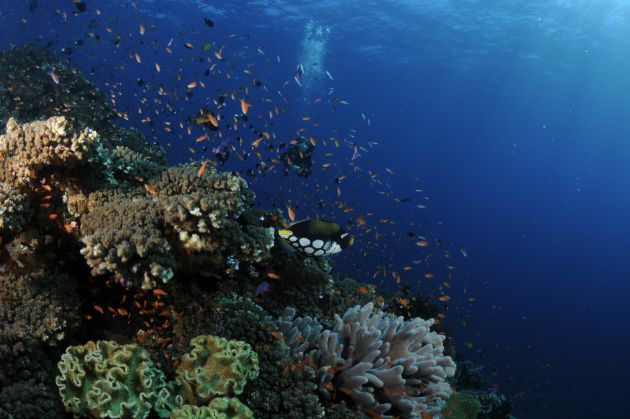 Clowning around - by Larry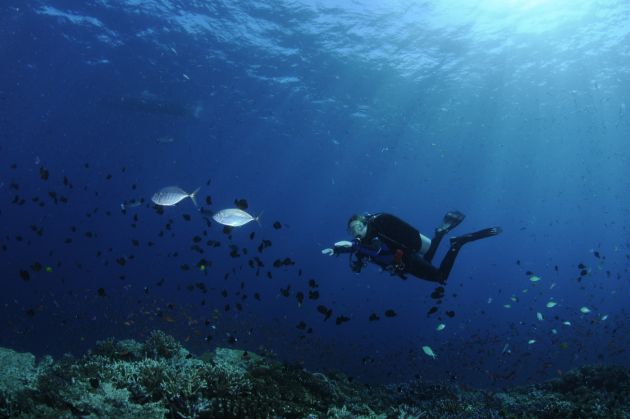 Up, up and away! - by Larry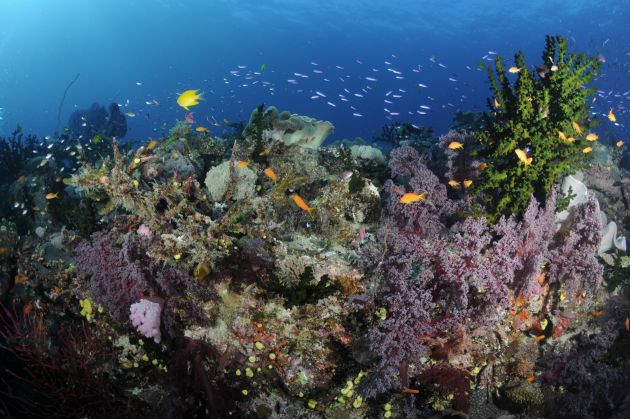 Splash! - by Larry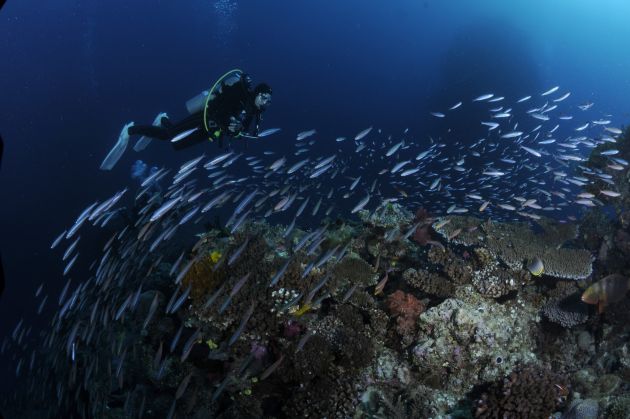 Runway model - by Larry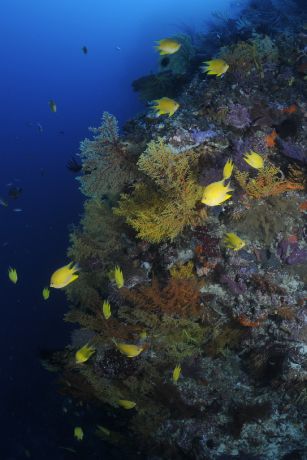 Mutiny underwater - by Larry
For our first two dives the following day, we tried our luck at Wakaya Island. With only two dives there, we would need luck in our favor to observe Wakaya's well-known large pelagics. The wonderful thing about Wakaya is that the diving there is great even if you don't see hammerhead sharks and manta rays. Many of our guests were treated to oddball fish like the leaf scorpionfish and winged pipefish, as well as some rare nudibranchs and splendid hard corals. Several guests had a brief glimpse of a manta ray at Vatu Vai. We don't know if it's just a coincidence, but over the years of guiding divers around the world, we have noticed that we often see the best thing in the dive towards the end, when most of the divers have run low on air and surfaced. This trend certainly continued on our first dive at Lion's Den when only Larry, Carol and Joshua watched three mantas swimming in chevron formation during our safety stop. This is the only time Joshua has seen more than two mantas at a time in Fiji!
After a couple of colorful, creature-filled dives off the Island of Makogai, we visited the village there. Everyone was surprised to find a giant female green sea turtle in one of the fisheries project tanks. Apparently, she had been rescued from a net, but had an injured back and eyes that may prevent her from ever living in the wild. Dr Ian was chosen as our chief because of his extensive history visiting villages in order to perform reconstructive surgery across the Asia/Pacific region. He definitely represented our tribe well, with dignity and courtesy. The children performed entertaining dances and invited our guests in an impromptu conga line as night fell.
On Day 6, we cruised to E-6 and Mount Mutiny to dive the staggering seamounts found smack in the middle of Bligh Water. On the first dive, the sun was shining, creating an inviting atmospheric effect inside the Cathedral. At Mount Mutiny, Samantha, Peter, Christian, Michael and Cheryl followed Joshua down a ridgeline we know to attract hammerhead and silvertip sharks. Most of the group did not want to burn through gas faster by spending long at depth, so after a few minutes down the ridge, most of us turned back and ascended to 70' to observe Rainbow Wall, leaving Michael and Cheryl staying to check out something that caught their eye. It was a large and curious silvertip that made five passes to check them out! Michael even shot some crystal clear video on his GoPro so there is no doubt that they saw this quite rare and usually deep-water shark.
Because this group chose to skip so many of the dives we offered, we were the ones surprised that five people hauled themselves out of bed (including the relative bubble-newbie Louise) to do a Fonzie Dawn Dive on the last morning. They splashed in just as the reef was shaking off its slumber and watched its creatures wake up as the sun crept over the crest of the reef. For our last three dives, we visited some of the most colorful reefs in the Vatu-i-Ra area. Several members of this dive group had become wary of current (particularly around pinnacles) during this week, especially after encountering screaming current at Mellow Yellow. Later, they thanked us after a spectacular dive at Maytag, which consisted of a huge school of fusiliers, free swimming flatworm, leaf scorpionfish and a grey reef shark hunting. Throughout our dives at Vatu-i-Ra, we were serenaded by the haunting melody of humpback whales. Perhaps there are more in the area than we saw!
Marine karma shone down on Cheryl on the last dive. This cephalopod fanatic came to Fiji with high hopes of finding her friends here. While we have our fair share of octopus, cuttlefish (sepia) and squid, here they tend to be quite timid. Other divers saw octopus and sepia on other dives, but luck was against Cheryl until her very last dive. Maybe it's the New York in her, but she decided not to alert her new buddies, Peter and Samantha, lest she would have to share this majestic creature with them (really, it was because she feared they would scare it away!). Despite this snub, it was apparent that this group made some new friend and dive buddies for future trips. On the last night of the charter, Petra and Koen celebrated their wedding anniversary. We guess the traditional gift for the 25th is bubbles because this endearing couple shared diving and champagne to celebrate theirs.
And so to another group of divers, we say goodbye, adeus, 再见, vaarwel, adjö, näkemiin, moce. Thank you so much for another wonderful trip and see you next time on NAI'A.
"We had a wonderful trip!! This operation is very slick, well organized and safe!! Well done to all who sail & are a part of the team on NAI'A."
-Ian & Lesley
"I had the most super rad awesome trip. I will remember the crew, the kava, the stars and most of all the whale song! (Oh yea the diving was pretty epic too)
-Louise
Our Guests...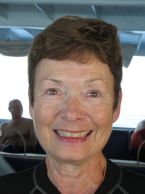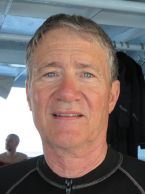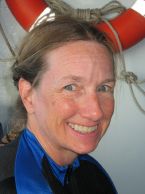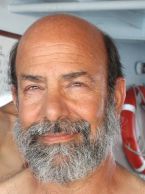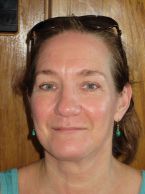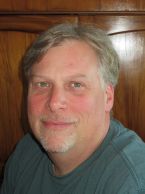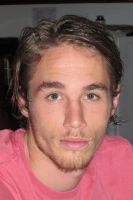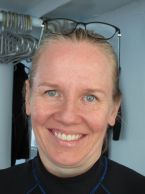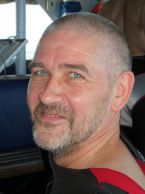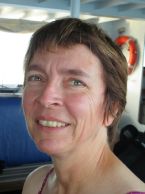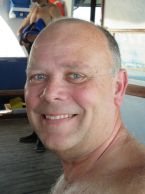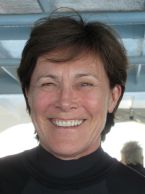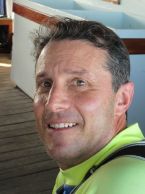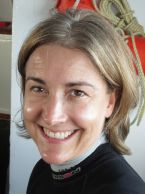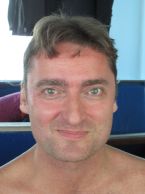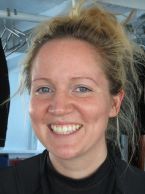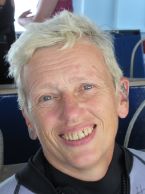 Comments
"I'm sure that it's very difficult for the Nai'a establishment to solve this thorny situation. But, be assured that we, your Nai'a family in a small way, are sympathetic. We realize that the reason we love your trips is that you spend what it takes for a quality voyage. That's why we come back. And that's why we plonk down $10K to sail with you. We know it's worth it."