WAH!
Destination: Fiji's Bligh Water
Trip Date:
Apr 25th - May 2nd, 2015 -
Comments
Author: Joshua & Amanda
Welcome Back: Jade
Congratulations: Ivy on her Nitrox certification
Hailing from Raleigh, North Carolina, Ash led a group of boisterous and jocular divers to explore Fiji aboard NAI'A. During the introductory briefing, Joshua revealed that he had attended Duke University, evoking a hearty groan from everybody in the salon. Apparently, they had heard of Duke and were aware that they won the National Championship in basketball this month! The newcomers to their group were Shannon and Diana, alfalfa and horse farmers from California. They got along well with the group because they are all very cheerful and friendly folks, but it took them a while to get used to the level of ribbing and personal revelations that became the NC group's MO! Throughout the week, the group would reveal personal secrets about themselves and their loved ones, including sleeping, bathing and sexual habits, which was often TMI. Also, they would relentlessly make fun of each other, a behavior beloved by the Fijian people. The ringleader of the teasing was Kim and, once she found out that Joshua could take it, included him as a frequent victim. Throughout the week, we reminisced about the things that North Carolina is best known for: basketball and barbeque.
The group elected to board NAI'A early on the first day rather than spend a morning in a hotel, so we were able to set off to Nananu-i-Ra to do our checkout dive in Golden Sunset. This turned out to be an excellent choice because Big Mo's group saw five marble rays on the dive.
We started out this charter in a big way, literally. For our first full day of diving, we plunged into the limitless waters of E-6 and Mount Mutiny. There's nothing like starting a trip in a place like this, absolutely unparalleled across the globe. These pinnacles rise from the depths of 3000' to within inches of the surface. The early morning sunlight created an inviting atmosphere inside the Cathedral of E-6, where we found Morrison's dragonets and plenty of blue dragon nudibranchs. The sun shone brilliantly in time for our dive at Mount Mutiny, where the Rainbow Wall was as colorful as ever. Several people in both skiffs caught sight of a hawksbill sea turtle, one of which was coasting along at a precarious 140'.
For the afternoon dives, we paid a visit to Vatu-i-Ra. As the moon was at half phase, there was no current at all at Maytag and Mellow Yellow. This allowed divers to work their way slowly around the reefs to snap pictures of the captivating reefs and macro critters. Captain Johnathan led just seven divers on dusk dive at Howard's Diner and Big Mo took only four on night dive. This would turn out to be a laid back group, very happy to do just three dives per day. Hey, it's your holiday!
On Day 3, we cruised into the Namena Marine Reserve where Johnathan managed to find the pygmy seahorses on 2 Thumbs Up. So at least half of our guests had an idea what they were looking at when Joshua and Amanda found them again on the next dive at Kansas. The current refused to come in on North Save-a-Tack, so we dived only Kansas and Oz in less than ideal visibility, choosing to focus on the tiny critters like the orangutan crab, red lined flabellina nudibranch and leaf scorpionfish that make this dive site renown.
That evening, we hosted our guests for the weekly kava party. Dave, Cindy and Hank, his collar flipped up, boogied to the catchy Fijian tunes. Hank somehow acquired four backup singers who dubbed themselves the Hankettes and swayed with him to the music. As David jumped up and down to the rhythm, we feared he would hit his head on the ceiling! Being from the South, our guests really knew how to soul clap (double time clap) but were surprisingly disappointing at making animal sounds. You would think a horse farmer could rock a spot-on Seabiscuit neigh! Group leader Ash was the last man standing, necking kava with our crew close to midnight.
On our second day in Namena, the current still refused to come in on the north side, so we dove most of the day at South Save-a-Tack. By the third dive, we managed to do a dive along the wall at Grand Central Station, finishing at Purple Hill. Fortunately, conditions were wonderful in the south, so we had memorable dives at Tetons II, Magic Mushrooms I and II where we found leaf scorpionfish and a free swimming giant moray that terrorized the resident coral groupers. Our divers continually repeated what would become the catch phrase of the trip: "That didn't suck!" By a unanimous vote, Jade was the recipient of this week's FOMO (Fear Of Missing Out) Award. As long as the water was wet, she was jumping in it. She was the only taker on the night dive with Joshua on Tetons II, where we found loads of nudibranchs, an unusual crab and a sea star of more than two feet in diameter.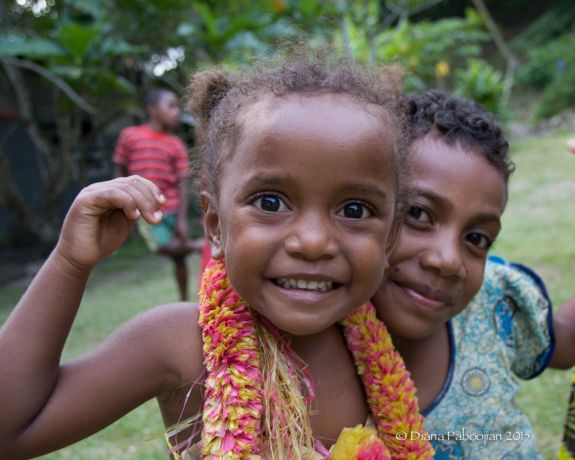 Cheese! - by Diana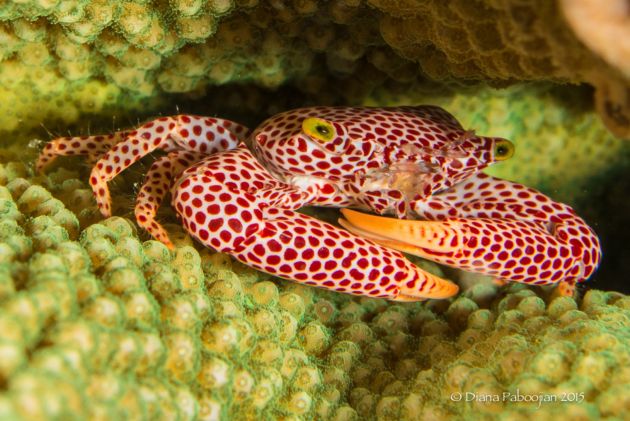 I will cut you! - by Diana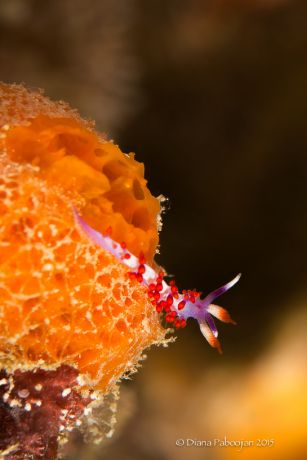 Crawling along - by Diana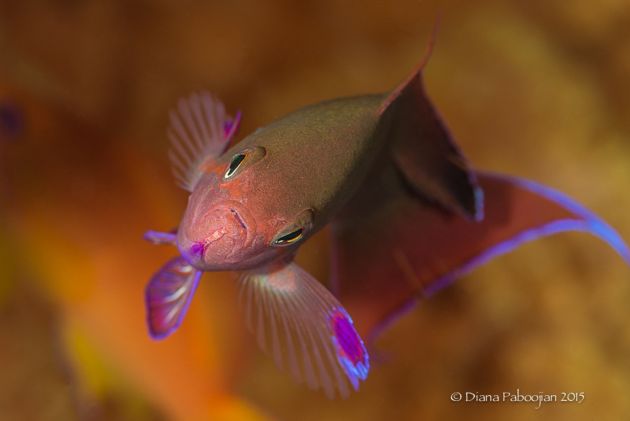 Head on - by Diana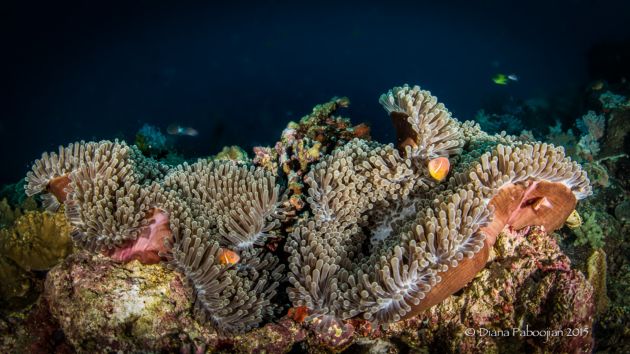 Anemone panorama - by Diana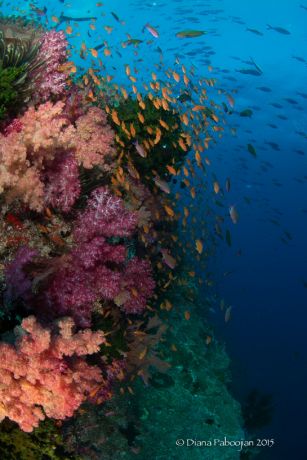 Dreams of Fiji - by Diana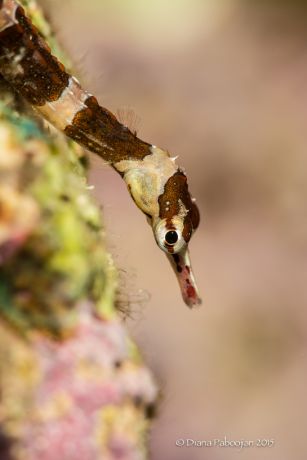 Banded beauty - by Diana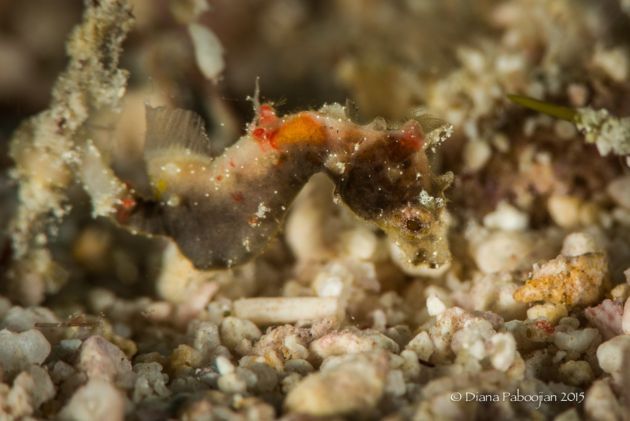 Yeah, those are fine grains of sand - by Diana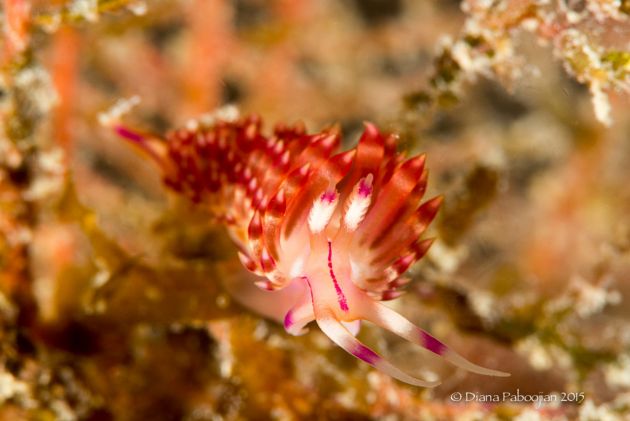 Vivid - by Diana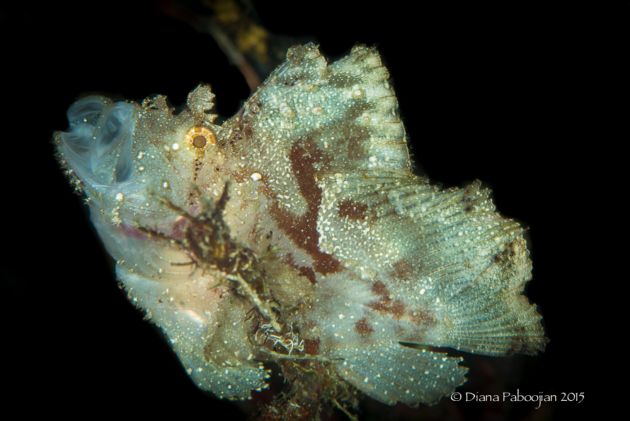 Yawn & stretch - by Diana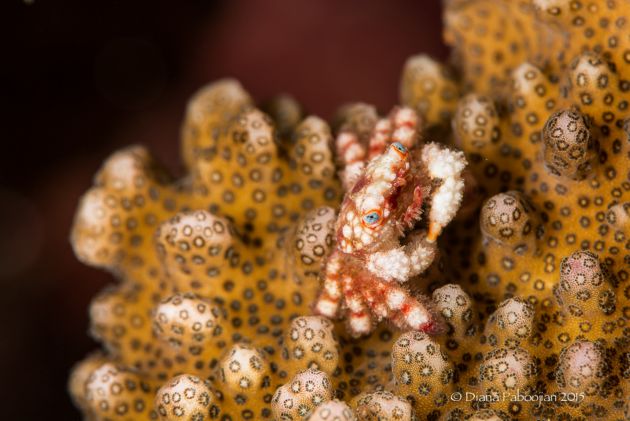 Blending in - by Diana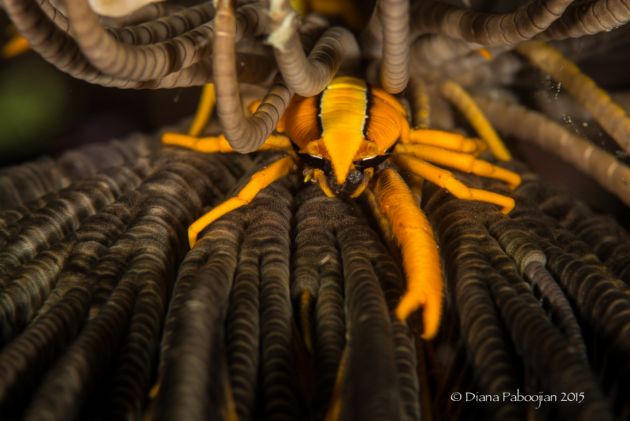 Baba baby - by Diana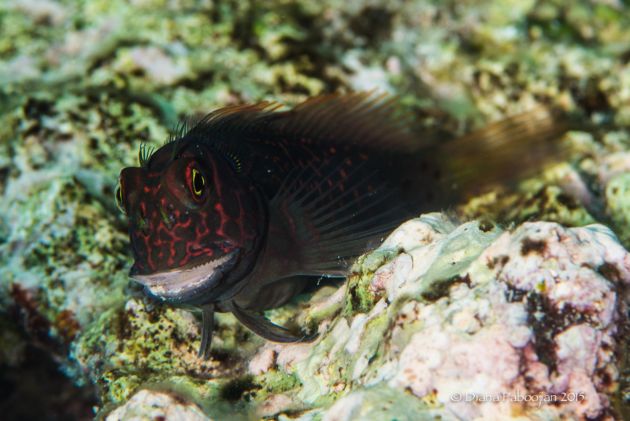 WAH!
Blue Devil - by Diana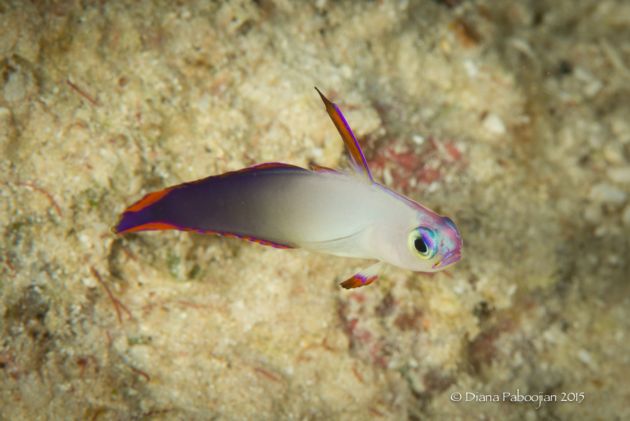 Dashing decorator - by Diana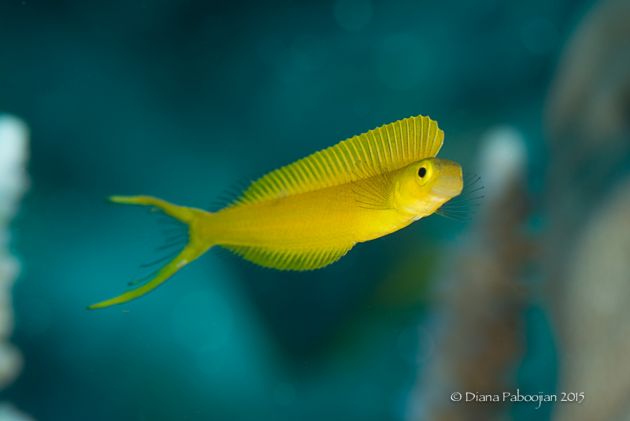 I will bite you! - by Diana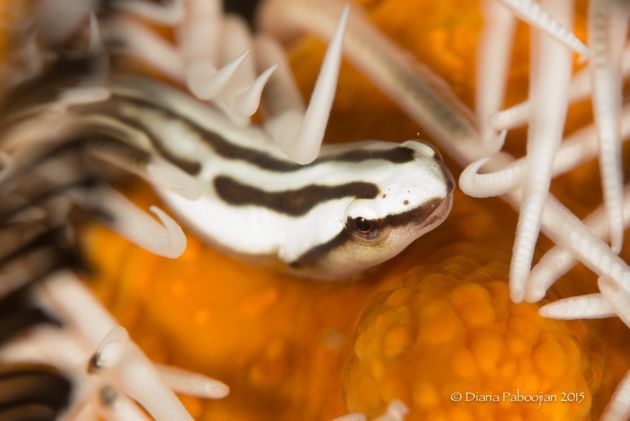 Clinging on for dear life - by Diana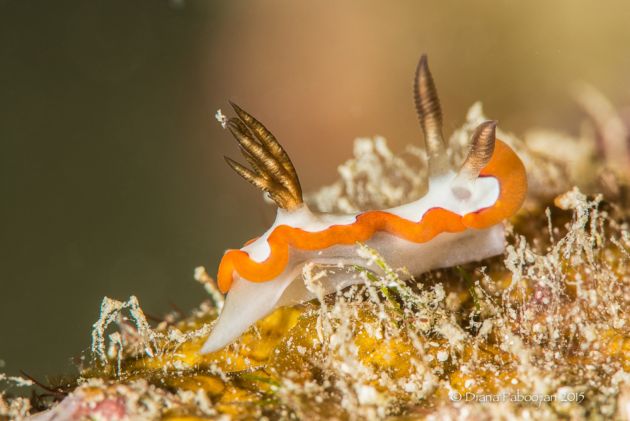 Creamy critter - by Diana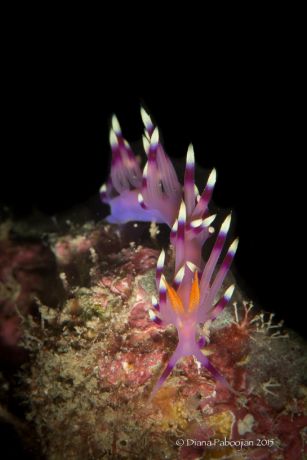 Frilled friend - by Diana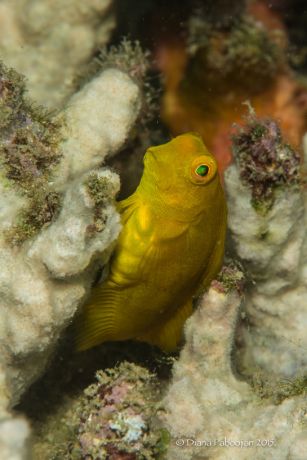 Home sweet home - by Diana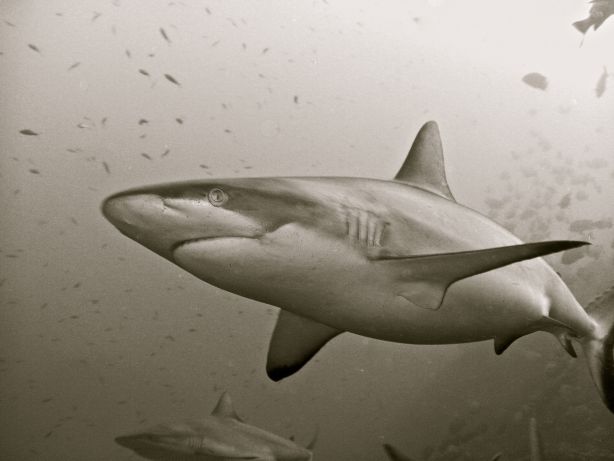 Nigali's nursery - by Big Mo
During most of our charters, nearly every hanger is occupied by our guests' wetsuits, skins and vests. During the NC trip, there were many free hangers because, despite a water temperature of just 81oF, Shannon, Ash, Chris and Randy did every dive without a wetsuit and never complained about being cold. We wish we were as tough as them! Chris was particularly easy to identify among our guests, wearing nothing but a pair of mesh shorts studded with pockets full of dive gear, prompting Kim to name them Bro Utility Shorts. He could often be seen hovering head-down, presumably to keep his tank close to his body, as it was only secured to him by a waist strap.
Our fifth day of diving, centered at Wakaya Island, was magical and memorable. We averaged at least one manta per dive, some making very slow passes, and caught a pair of winged pipefish in the act. Despite so much great fortune, only Chris, Jade and Rob took Joshua up on the five o'clock dive…and they were not disappointed. Within 30 seconds of plunging into Lion's Den, Joshua spotted a large, midnight black manta cruising below us. It gradually ascended to our level so everyone got a great view. Seeing something special this early in a dive can be a blessing and a curse. On the one hand, at least you've seen a manta. On the other hand, if you don't see anything else special for the rest of the dive, you may be left with that impression of the entire experience. Fortunately, we later saw another manta (maybe the same one) make a close pass just above us, a close encounter with a handsome green sea turtle, a long viewing of a NAI'A pipefish (which we were unaware had made it to Wakaya) and, oh yeah, a scalloped hammerhead. The shark cruised by close enough to count its gills and watch as it angled its body so that it could observe us better. Rob was so stunned by what he was seeing that took him a few seconds just to register what it was! Also, that day, Amanda led a few daring guests to 126' at Lion's Den to find the rare and exquisitely beautiful Helfrich's and decorator dartfish and, on the night dive, she showed them bigfin reef squid, Cassiopeia jellyfish and a white tip reef shark.
Once again, the current took longer than anticipated to turn at Gau Island's Nigali Passage on Day 6 and, again, there wasn't much of it. Joshua zipped out in the skiff to find just that, but good visibility and tons of circling blackfin barracuda, red snappers and hungry gravy sharks. We're pretty sure they were grey reef sharks, but that's they way our guests heard it. For the shark log, we tallied 20+ grey reef sharks on first dive at Nigali, plus a couple of white tip reef sharks and a hawksbill in seriously dangerous waters. The turtle was just chilling on the bottom, probably scared senseless by her toothy neighbors. By the second dive, we counted fewer sharks, but an elegant spotted eagle ray to add to the log. That afternoon, we found the Fiji anemonefish in the spending fluorescent red anemone and a very large banded sea krait (snake) at Jim's Alley while the other skiff saw porcelain crabs and blue ribbon eels at Anthias Avenue.
Following our dives at Gau, we visited the village of Somosomo, our only contact with dry land throughout the week. In this village, all children attend boarding school after kindergarten and, as we always visit on a weekday, we never see them. After 20 months of visiting this village, we suddenly saw dozens of young children there that we had never seen before. Many of them took immediately to our guests, including one who promptly fell asleep in Kim's arms. When we first stepped onto their beach, however, at least one little girl was terrified to tears by Rick's prosthetic arm. He swiftly soothed them all by assuring them that he was harmless and inviting the kids to stroke his arm. During the sevusevu ceremony, Joshua presented the village with a very special gift: all of the photos of the villagers that we have collected from guests over the past 20 months. Rarely getting the opportunity to see, much less possess, photos of themselves, the villagers were extremely grateful. They were also very grateful for the tremendous donations made by our generous guests. Perhaps Rick and Ash were moved the most by this experience. The former grinned from ear to ear during the entire visit and the latter claimed that this was the highlight of his trip.
Our favorite dive spots in Fiji are very exposed, smack in the middle of Bligh Water, far from any substantial landmass. By Friday, the wind began gusting to more than 20 knots, forcing us to abandon the deep channel in favor of Nukuravula, a diving area very close to the northern point of Viti Levu. We endured very lumpy skiff rides out to the dive sites, but enjoyed the maze of bommies and overhangs found at Pinnacles and Grottos. With less than par visibility, we sped out to Nukuravula Passage for our last two dives. Inside the distant lagoon, a pod of spinner dolphins frolicked near the surface. Although the vis was less than stellar there, we found plenty of fascinating macro life to keep our guests intrigued. Macro fanatics Shannon and Diana were particularly enthralled by the wealth of nudibranchs and flatworms in the passage and it was on the last dive that she got some of her best shots of the trip. This was the only dive in which Shannon didn't take his video camera; maybe that's why we saw so much cool stuff!
Our guests loved the trip so much, they didn't want to leave. On the final evening, Paul, Dave and Ivy stayed up well into the night drinking kava and singing songs on the sundeck along with our crew. On this note, we say goodbye to another fun-loving group. We hope that they follow up on their promise to return and that UNC never wins another game.
This was one incredible trip! Probably the best live aboard I have ever been on, from the captain to the crew and cruise directors to the incredible local food!
-Hank
Fabulous crew! Josh & Amanda were awesome! Great time, great diving and loved the village visit. Going home to the puppies now.
-Kim
Having the crew lift me out of the water is better than a jetpack. Lots of fun sites – lots of diversity from the biggest to the littlest. I'll be back.
-Jade
Our Guests...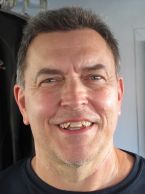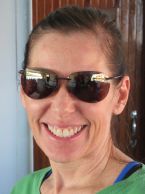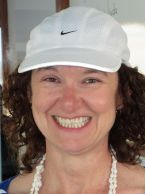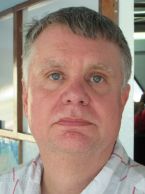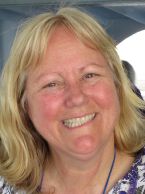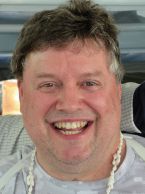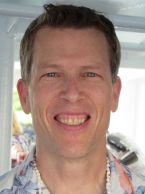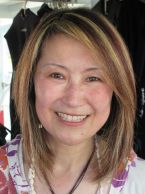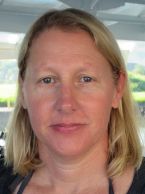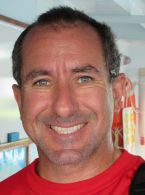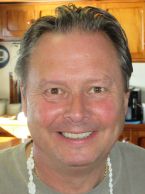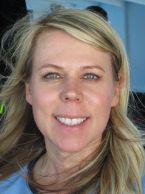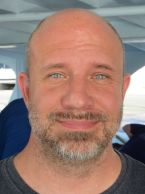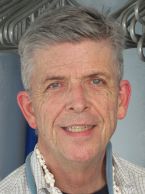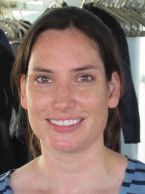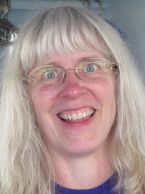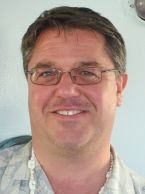 Comments
"I'm sure that it's very difficult for the Nai'a establishment to solve this thorny situation. But, be assured that we, your Nai'a family in a small way, are sympathetic. We realize that the reason we love your trips is that you spend what it takes for a quality voyage. That's why we come back. And that's why we plonk down $10K to sail with you. We know it's worth it."