You Are My Sunshine!
Destination: Fiji's Bligh Waters
Trip Date:
Oct 27th - Nov 3rd, 2018 -
Comments
Author: Vanessa & Chad
A week of glorious blue skies, blazing sunshine and calm seas left our guests and us ecstatic. Sharing these perfect days was a multinational group of Canadians, Americans and Swiss. And – a rare phenomenon on NAI'A – every single passenger was new onboard: a big, warm bula welcome to one and all! See "You Are My Sunshine" at naia.com.fj/blog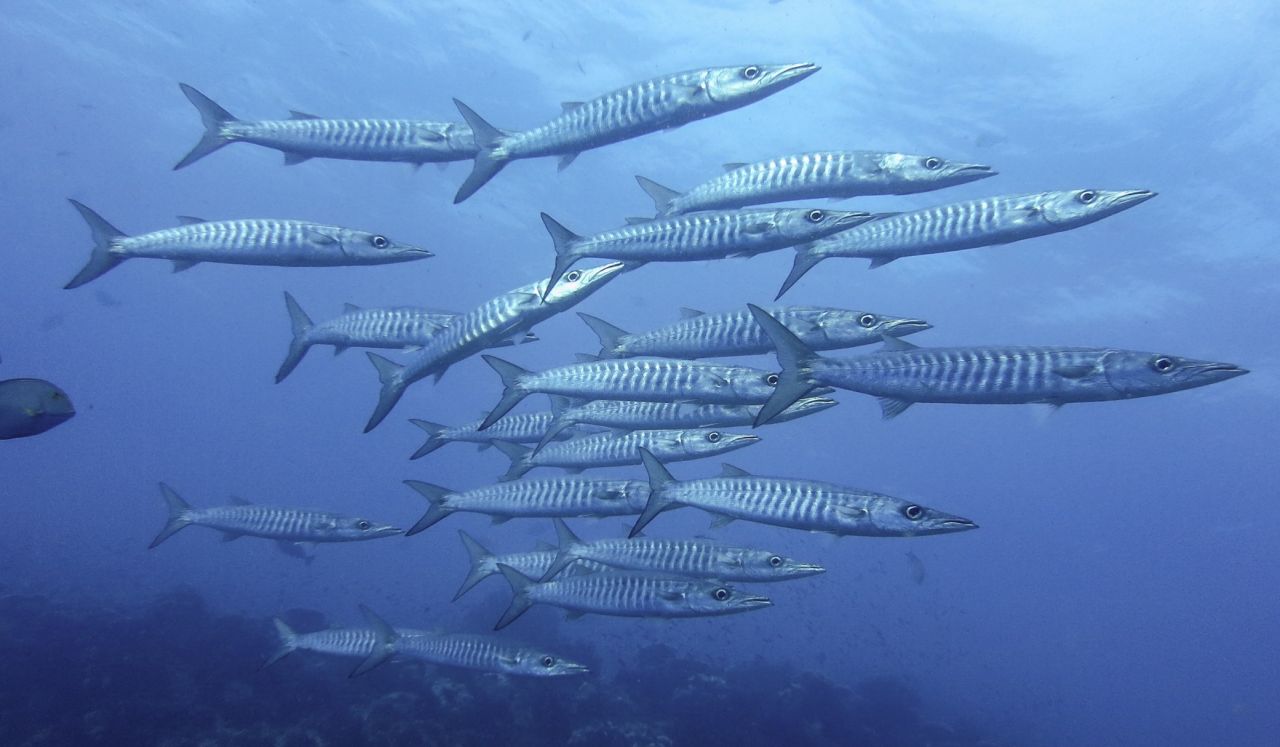 by Barb Wambach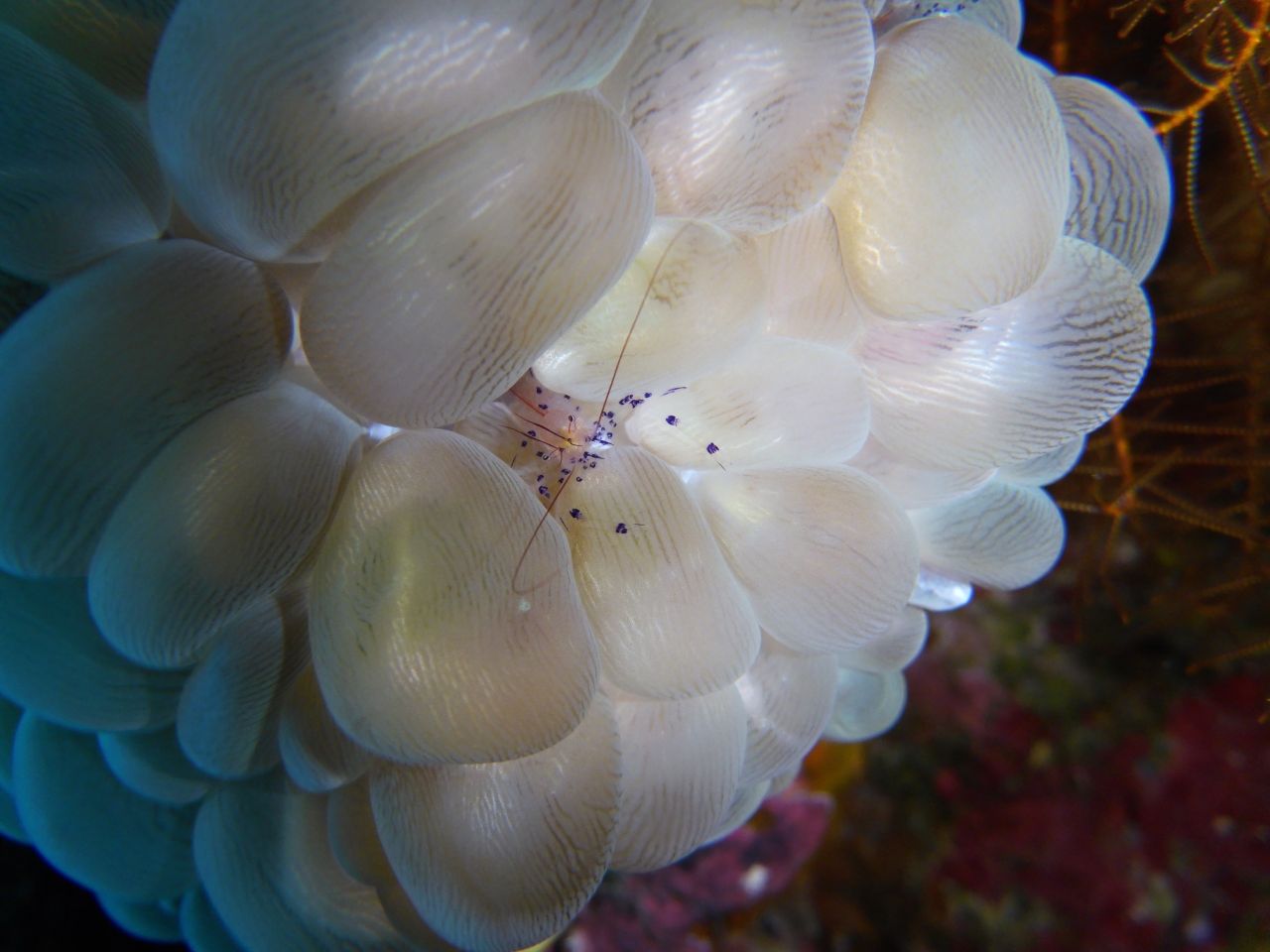 by Jeff Evoy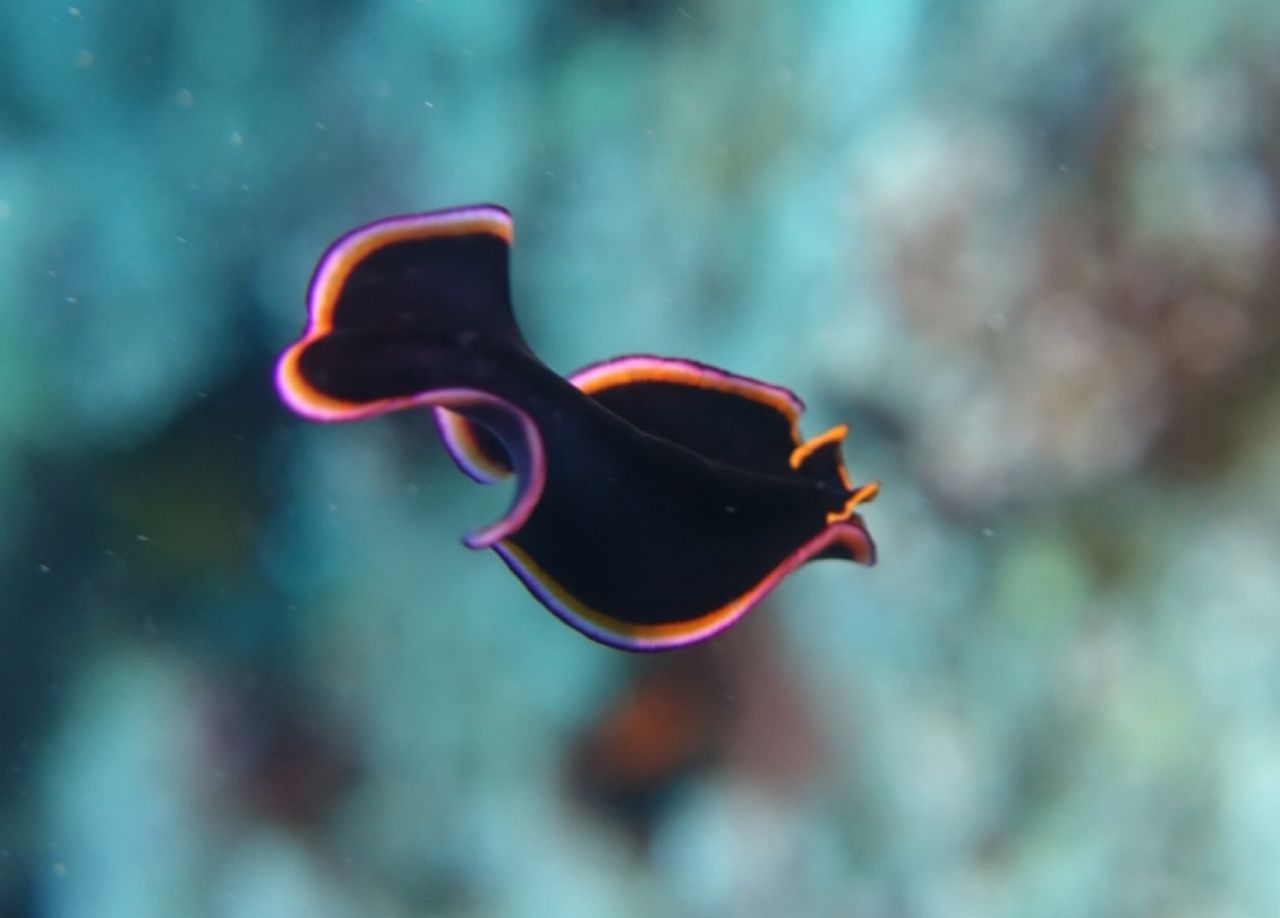 by Martin Tschanz

by Jeff Evoy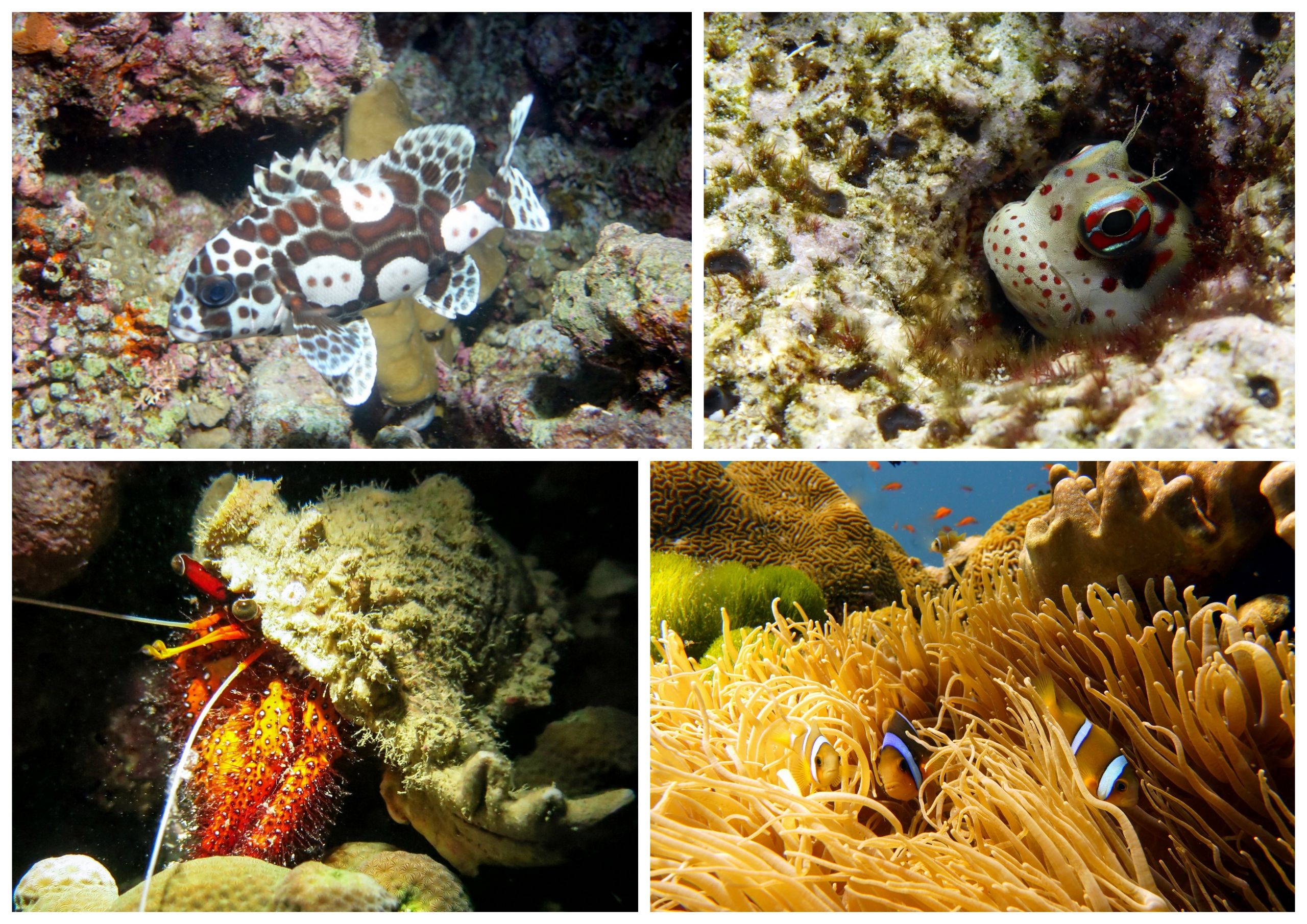 Photo credits (Clockwise from upper left): Martin, Jeff, Jeff, Barb
To kick off a great week of diving, we spent a full day in the Vatu-i-ra area, a stunning collection of dives sites in the waters between Viti Levu and Vanua Levu. The currents here can be challenging but our hardy guests got stuck in and passed this trial by fire with flying colors! 'Flying colors' being the wild array of bright soft corals whizzing by in a magical blur as you drift along with the current! As always, Mellow Yellow stole our divers' hearts. It is such a special dive site, truly irresistible, with its incredible golden soft corals and schools upon schools of anthias and fusiliers pouring over the top reef. Maytag was also looking pretty incredible, with some of the bigger predators – barracuda and Spanish mackerel – lurking around the outside edges of the pinnacle, waiting for their chance to dart in and feed.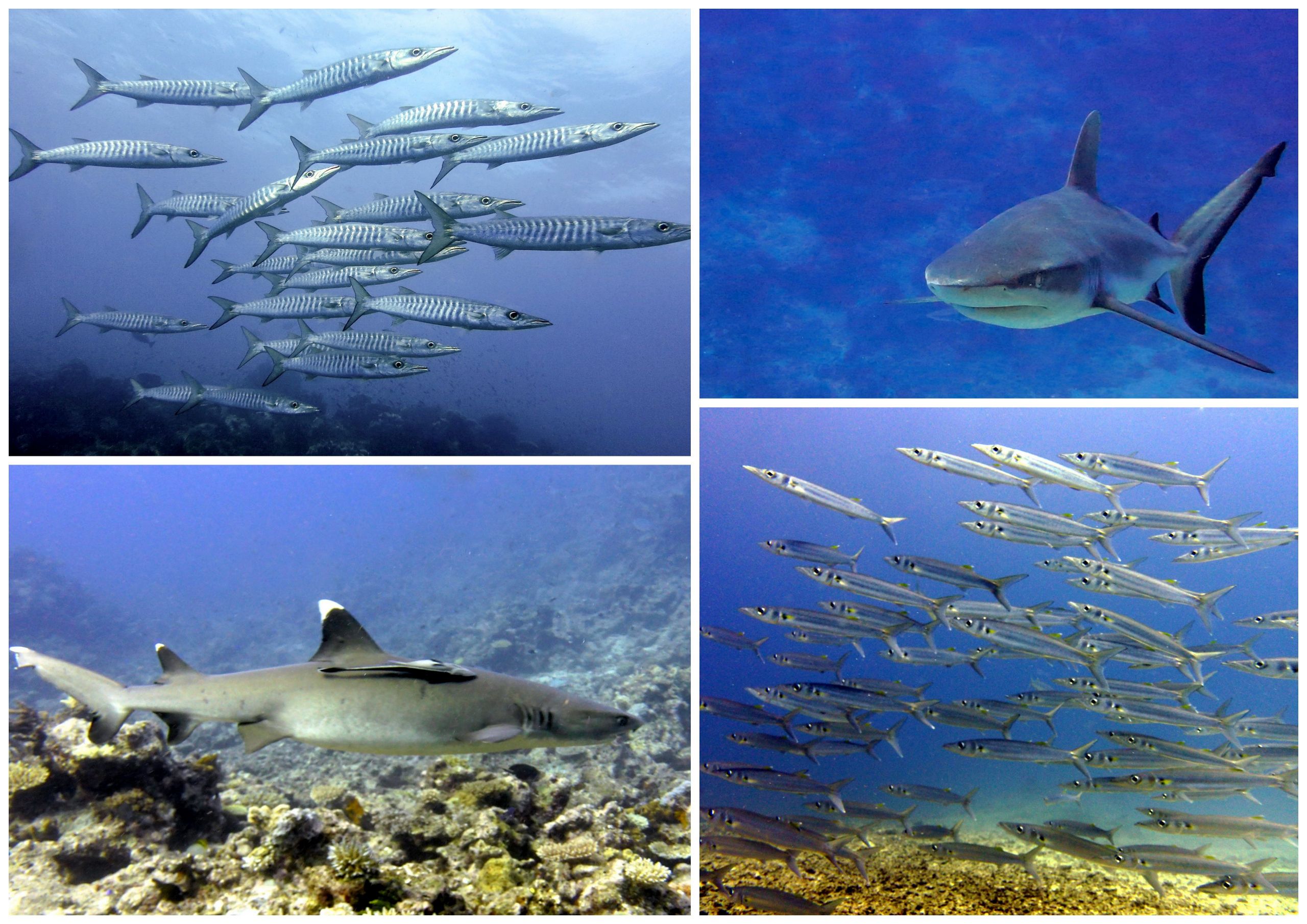 Photo credits (Clockwise from upper left): Barb, Barb, Jeff, Jeff 
We left Vatu-i-ra that night and headed far south to the island of Gau. We started the day in the northern dive area, tackling Jim's Alley and Anthias Avenue. The dense purple soft corals were fully plumped up in the current, looking just spectacular: the epitome of Fiji diving. And one of our lucky divers was treated to a private manta showing: just as she made her ascent at the end of a beautiful hour on Anthias it showed up and said hey! That afternoon, we shifted to the south, as the current was now prime for Nigali Passage. Wow, was it a shark-tastic dive! We reckon we counted more grey reef sharks than ever before: easily 30 in one single 'snap shot'! In recent weeks, we've been seeing a greater number of sharks, including many juveniles: it suggests the local population is growing which would be fabulous news. The first dive was a pretty fantastic drift: it's so exciting to fly down the channel and run into barracuda then jacks then sharks then snapper then….!! The second dive, on the other hand, was super mellow. The current had calmed right down which gave us the chance to actually slow down and really take in the spectacle now. We hung out with the barracuda until they schooled right around us and we quietly observed a shark cleaning station where the big sharks would hang completely still with mouths wide open as little cleaner wrasse bravely darted inside the mouth and out the gills. It was really nice to do the dive twice, with such contrasting but equally enjoyable conditions. We saw many a big smile over dinner that evening!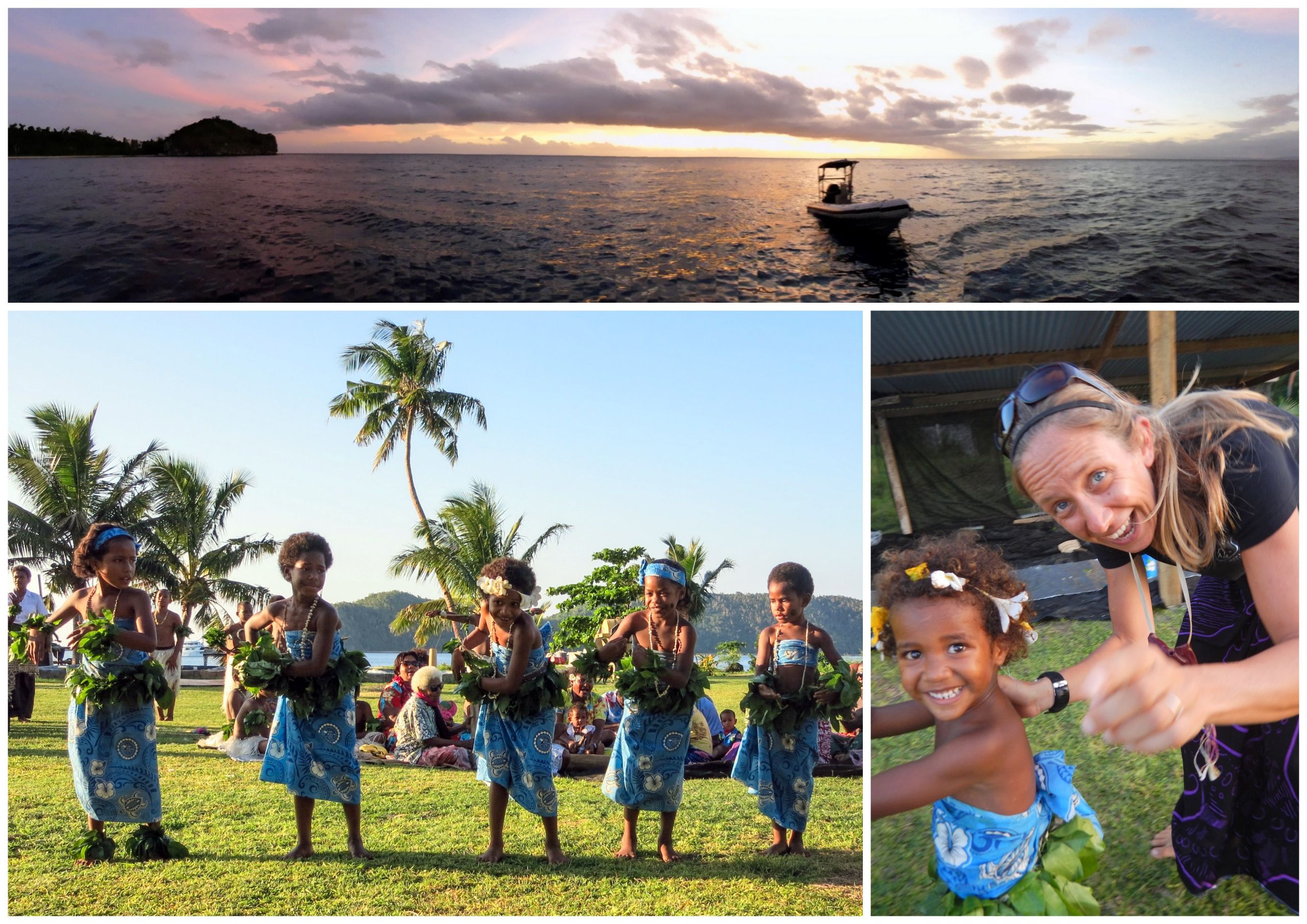 Photo credits (Top, bottom left & right): Jeff, Barb, Jeff
The next day, we enjoyed three dives along the wall at Wakaya, a beautiful island just a few hours travel back north from Gau. On our first dive, one group were lucky enough to enjoy a manta passing right by the group but they remained elusive for the rest of the day, not to be seen again! However, we still had a great time, focusing mainly on the abundant and varied macro life found in this region. We found leaf scorpion fish in three different color variations, lots of pipefish and various nudibranchs but it was a juvenile rockmover wrasse that was the star of the show: they are just so darned cute and this particular one was having a great time showing himself off for just a few seconds then darting behind a rock the second someone tried to focus a camera on him! Never thought we'd be playing hide and seek with a fish… After we finished up with our day's diving, we hauled anchor and boosted north to the island of Makogai where we went in to land for a couple of hours for a wonderful village visit. We all had so much fun: drinking kava, watching the kids' mekes and then getting up and dancing ourselves! Fijians sure know how to have fun.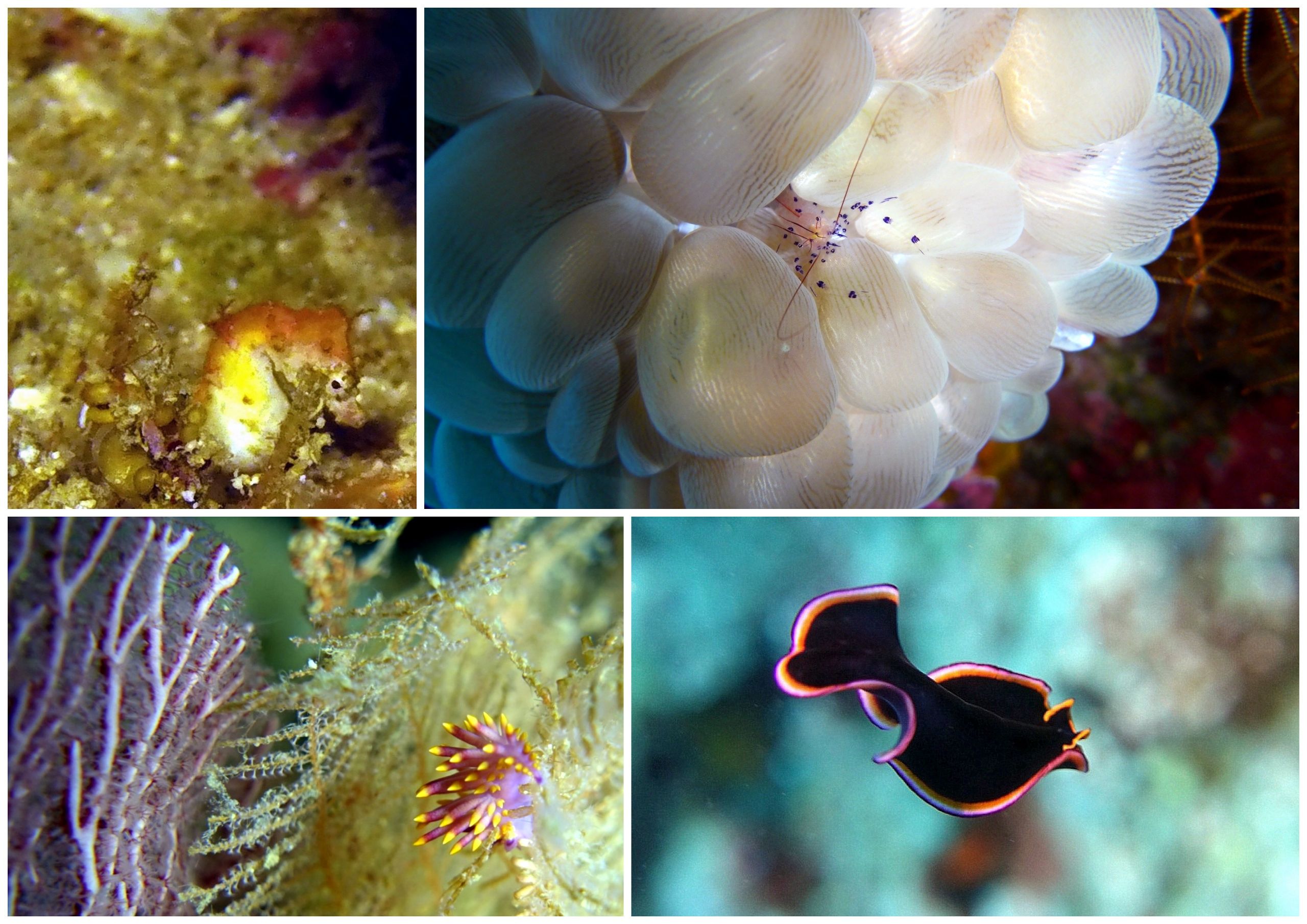 Photo credits (Clockwise from upper left): Deb, Jeff, Martin, Martin 
The following two days were spent in one of our favorite dive areas: the Namena marine reserve. The new moon currents sure did bring out the fish life! Schoolhouse and Grand Central Station were off-the-scale awesome! Never have we seen so many sharks, barracuda, jacks and tuna concentrated in one area. There was even a sighting of one rogue hammerhead shark in the mix! These deep walls sure ticked the 'adrenaline-pumping dive' box and our beautiful pinnacles in the south then went on to tick the 'mesmerizingly pretty dive' box. Two Thumbs and the Tetons were looking stunning with all their soft corals showing off big and beautiful in the current, and the top reef was just radiant in the sunshine. Many of our divers also had a giggle as they got their dental work done by a couple of most obliging cleaner shrimp! Then WE had a giggle in the evening at our official Kava Party as our guests tackled the animal song; we were particularly fond of the goat with a sore throat.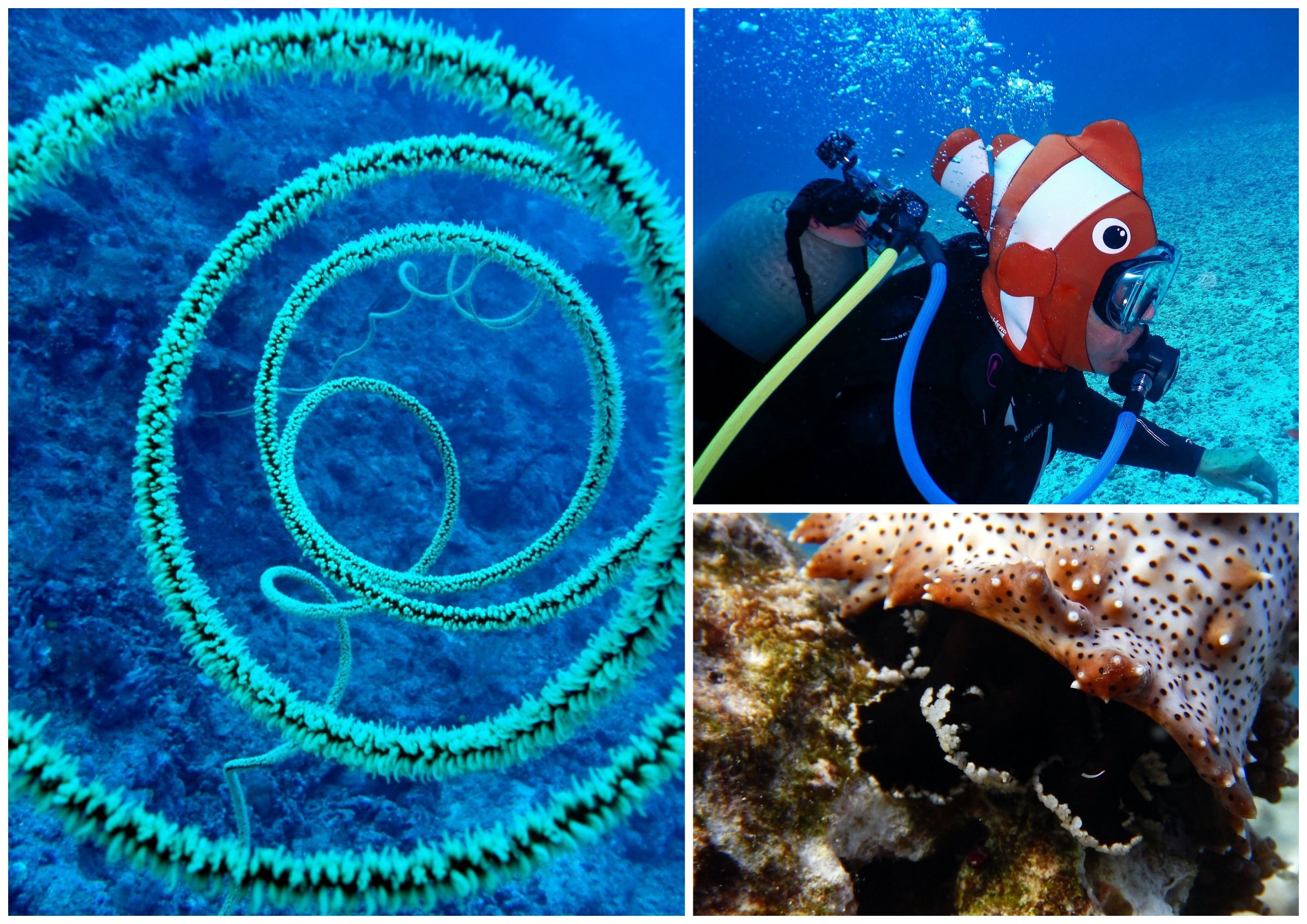 Photo credits (Left, right top & bottom): Martin, Ron, Jeff 
To finish up a wonderful trip, we spent our final day of diving in the area known as Vuya. Cat's Meow was the favorite as we ran into an enormous school of surgeon fish as well as an adorable pygmy seahorse and an array of colorful nudibranchs. Just an overload of visual beauty!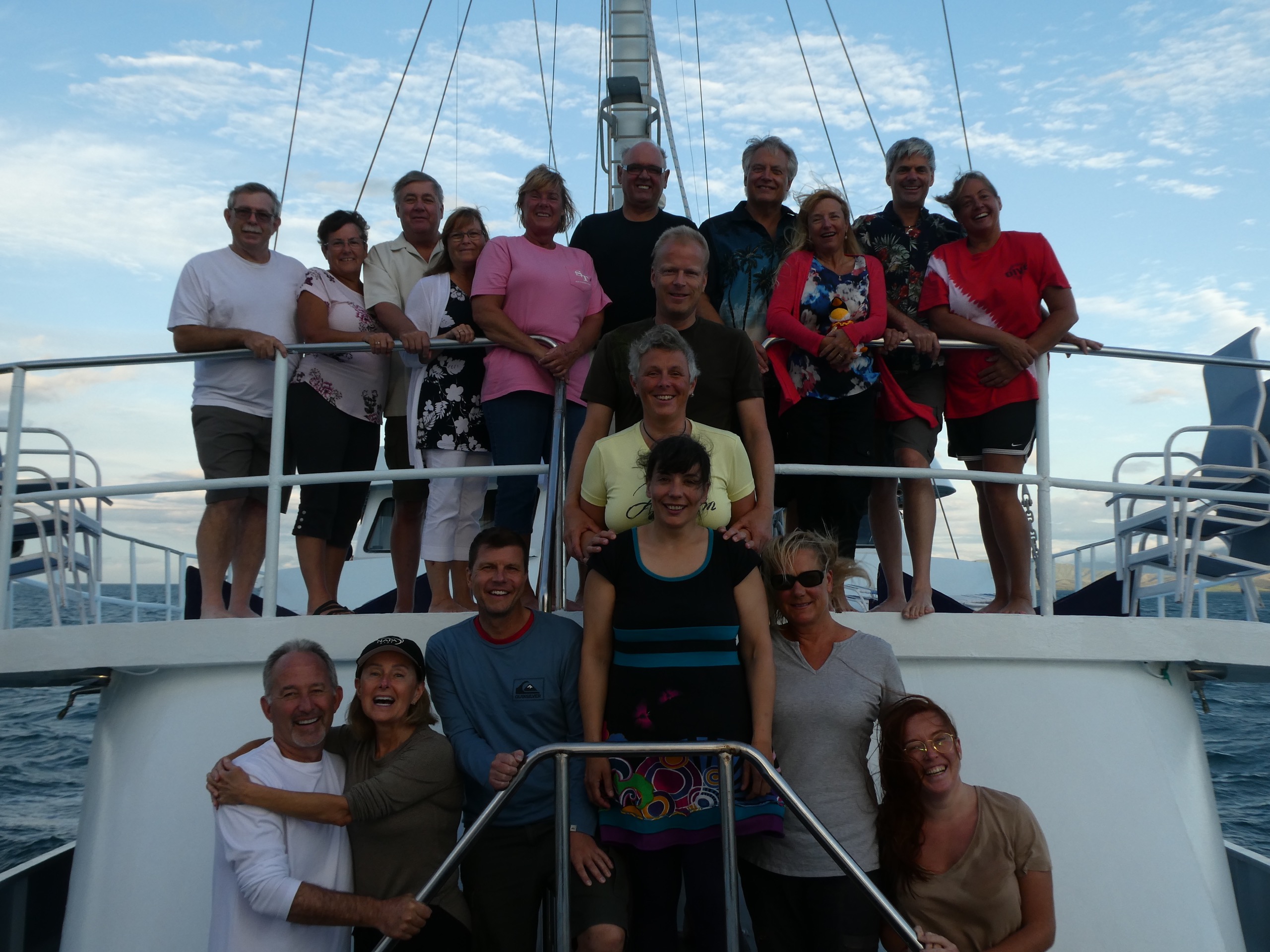 Thank you once again to all who joined us…. For your good company, for sharing great dives with us but most of all for bringing the sunshine with you!
"Merci viumau isch SUPER!" Team Switzerland (Martin, Conny, Bernhard & Martina)
"Thank you for everything. Great trip and great country." Team Canada (Jeri & Ron, Deb & Jeff, Don & Sandra, Cliff & Lynn, Chris & Kim)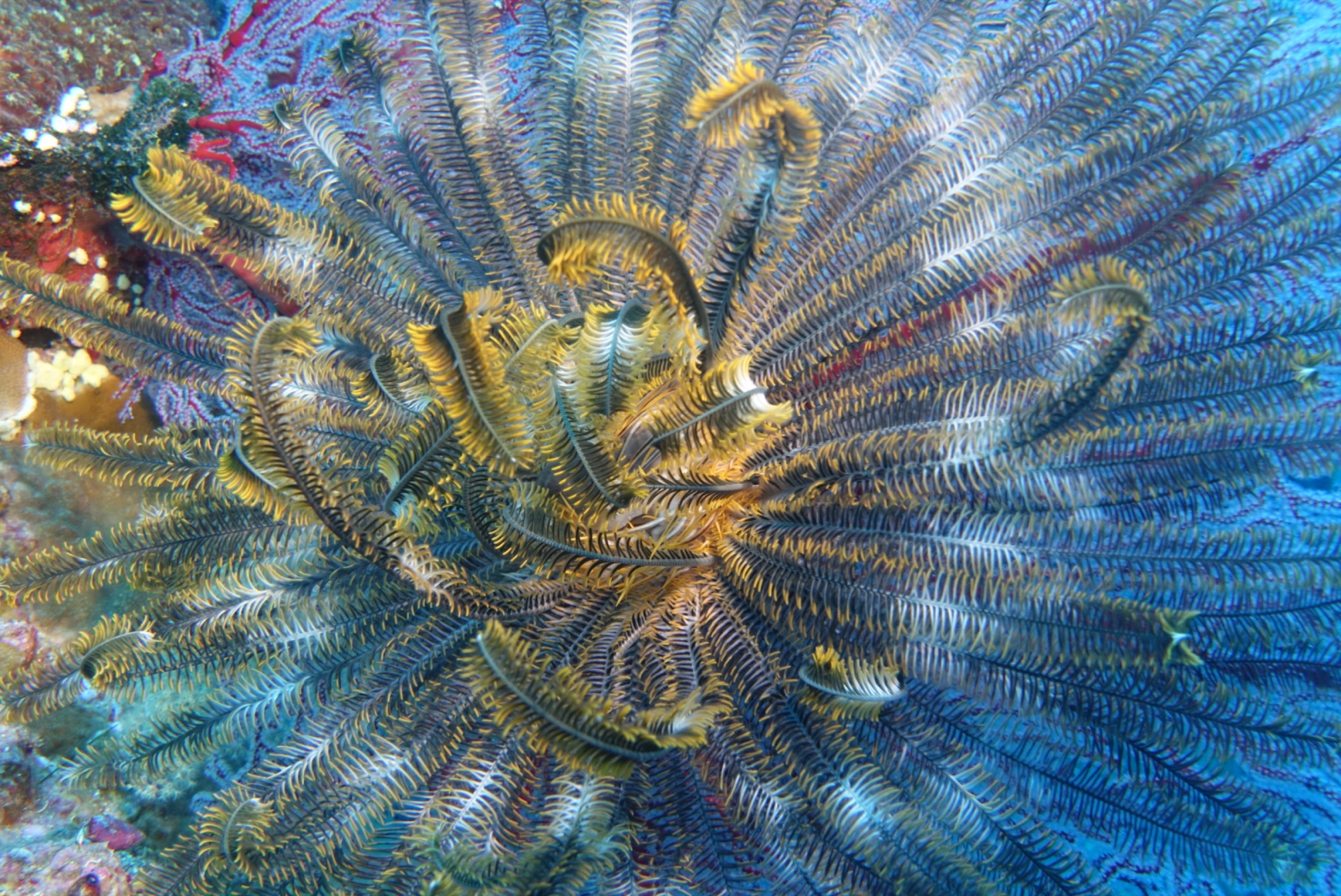 by Martin Tschanz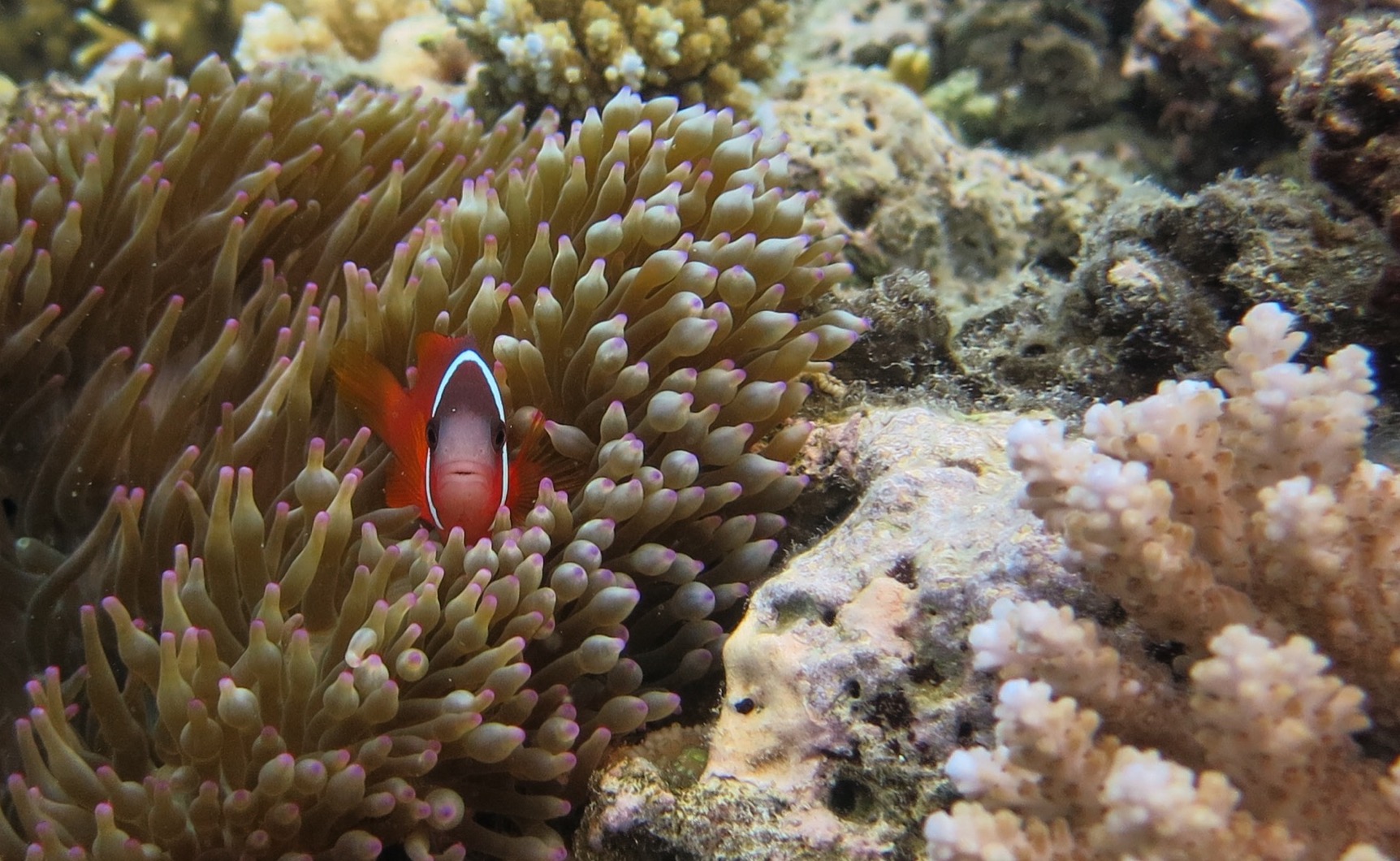 by Barb Wambach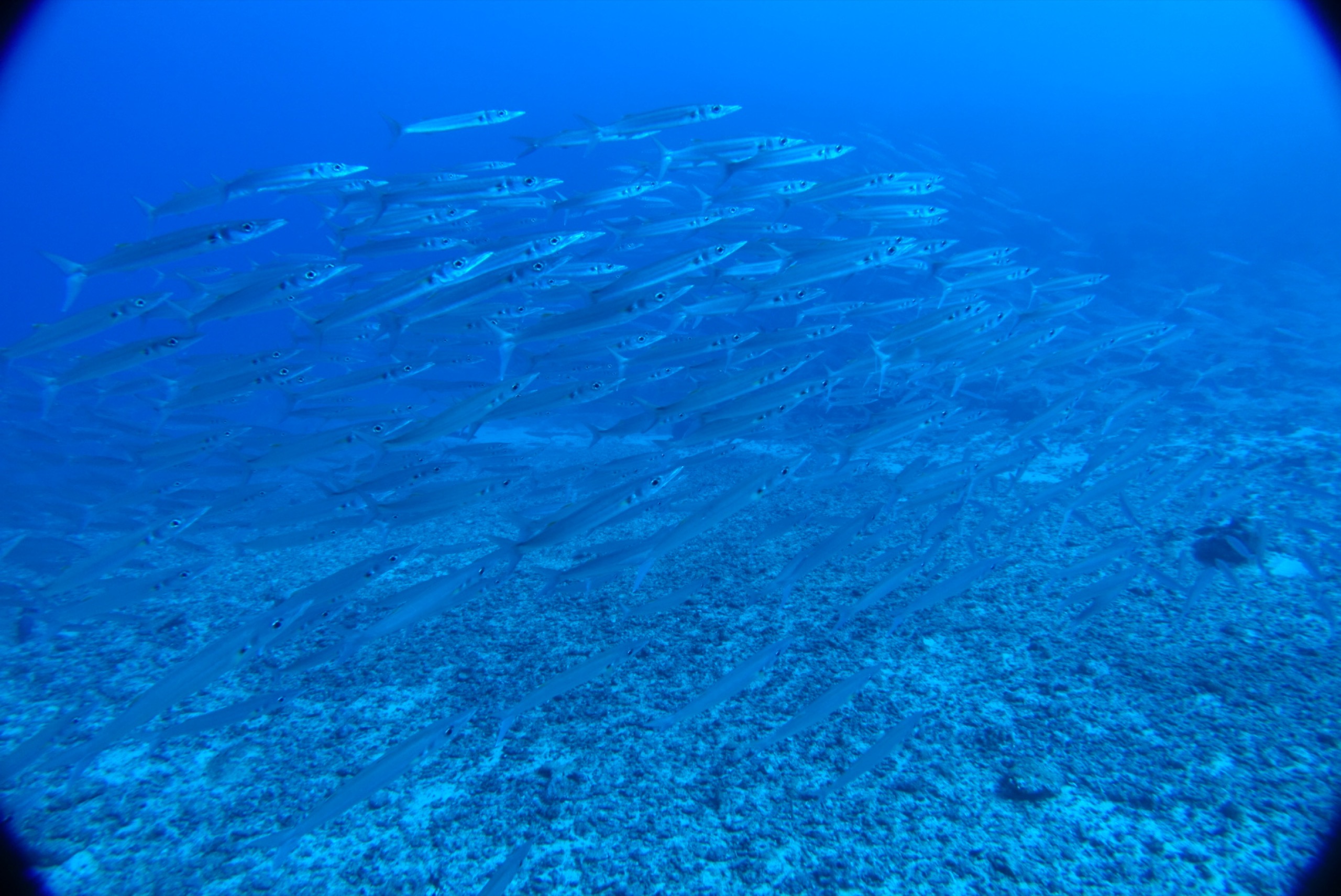 by Martin Tschanz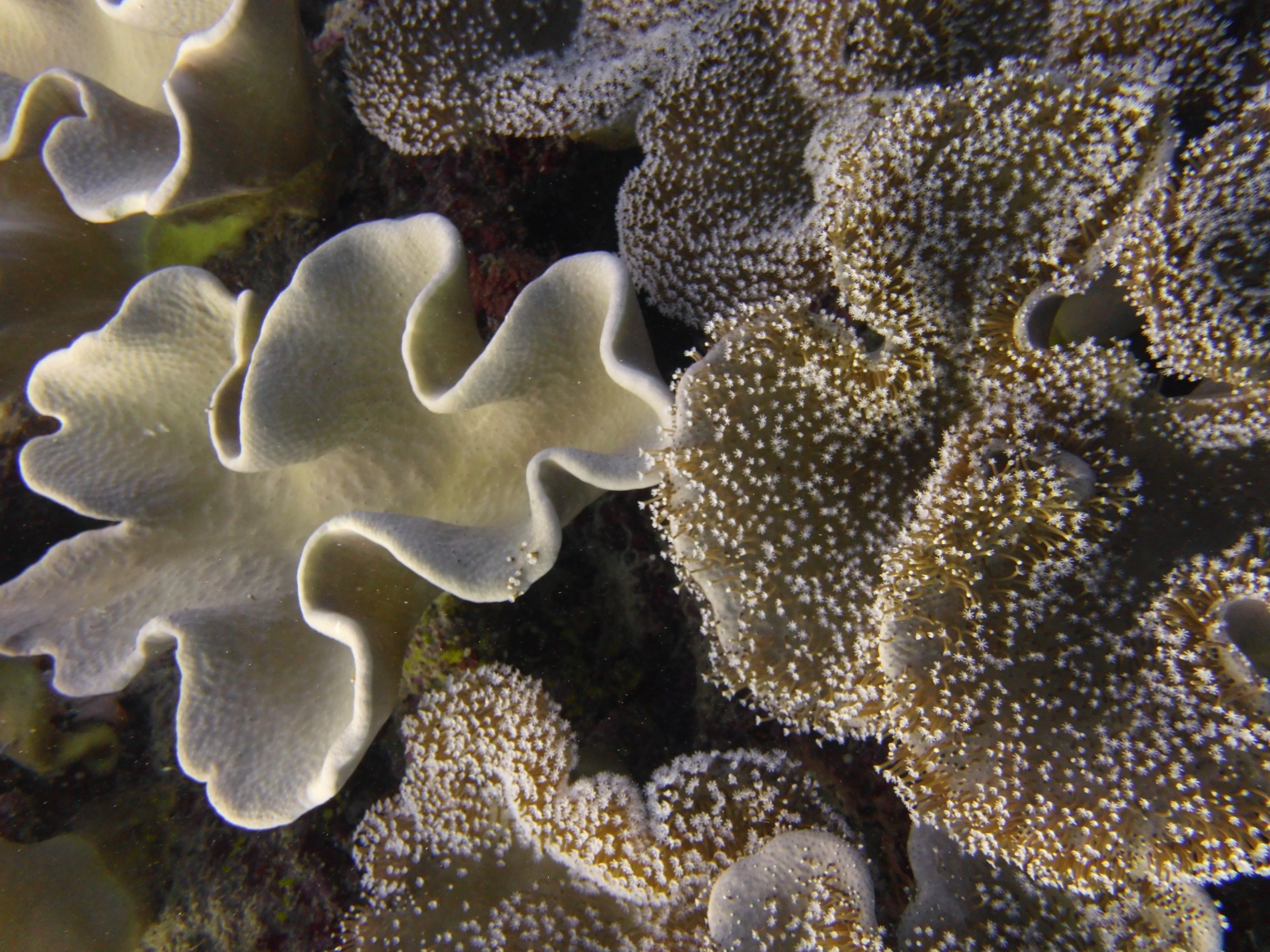 by Jeff Evoy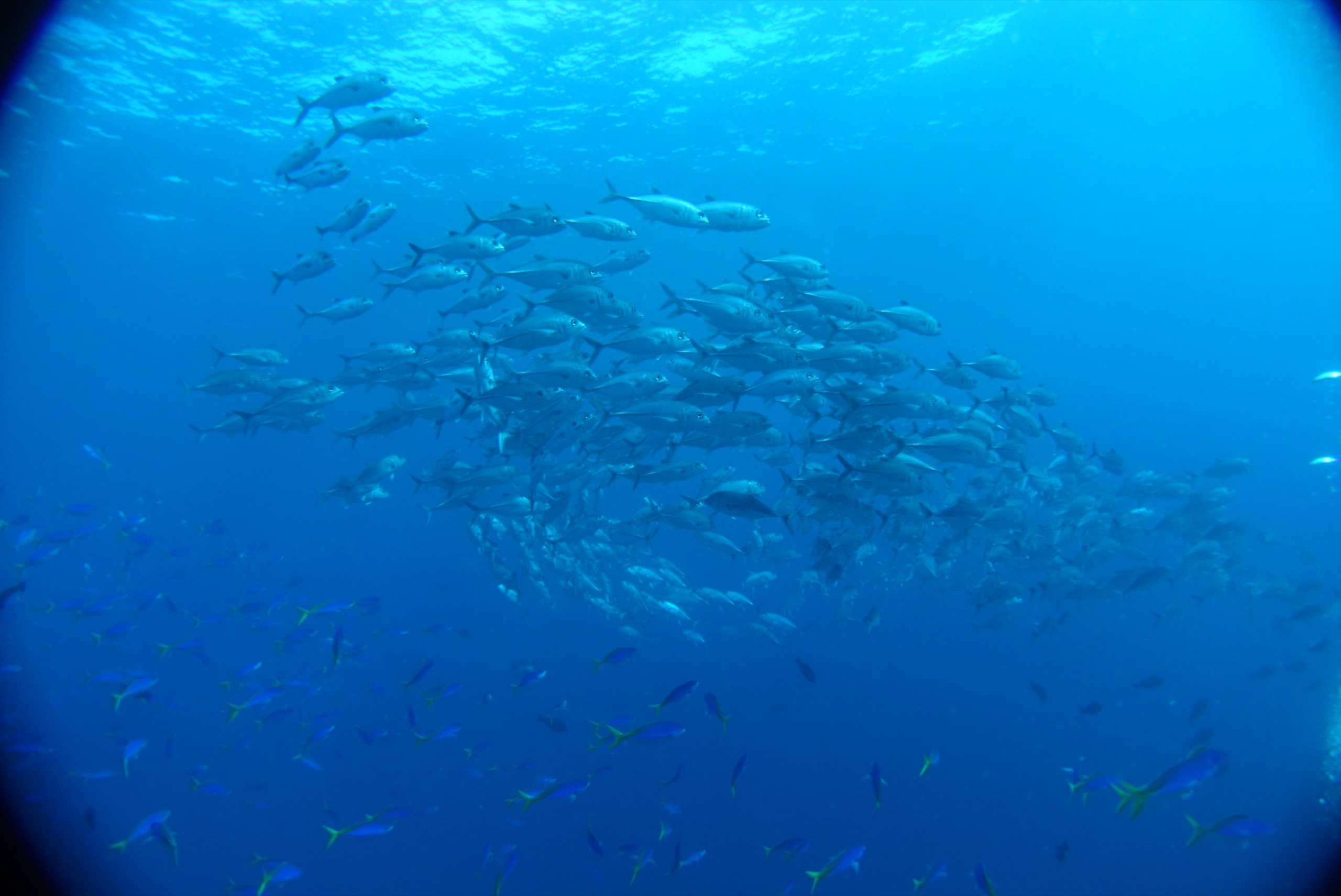 by Martin Tschanz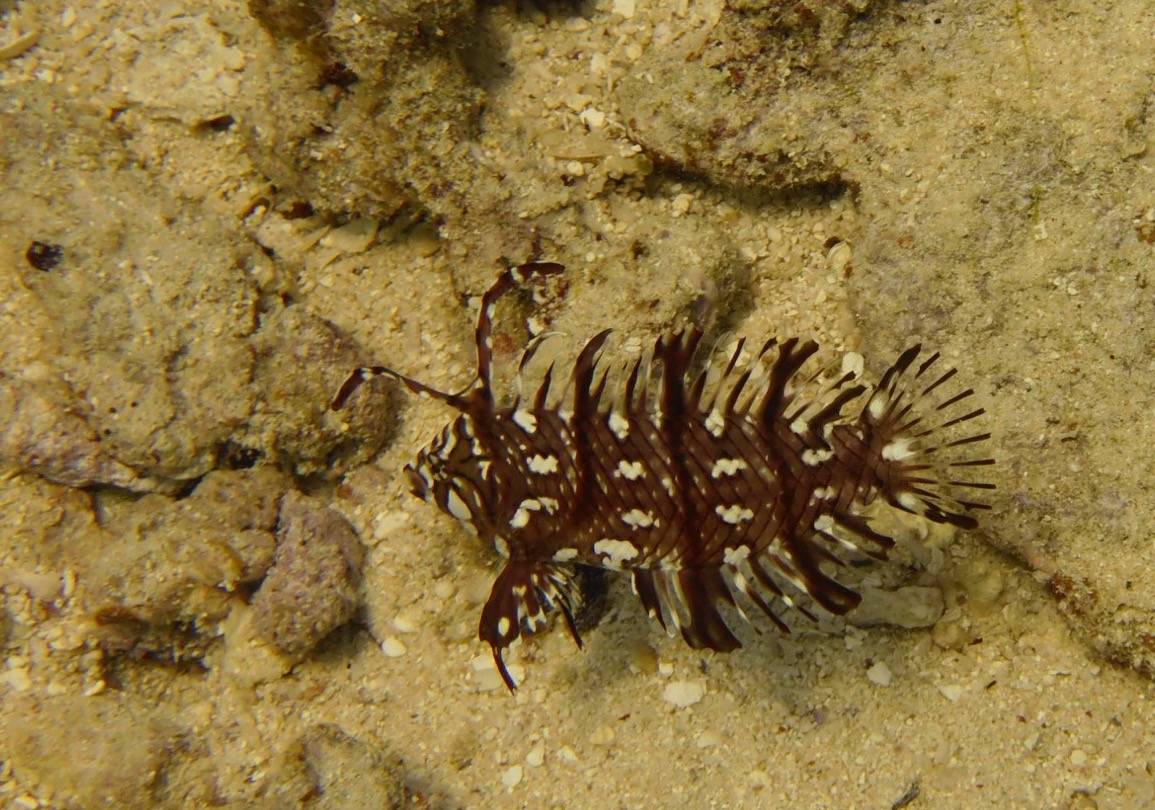 by Jeff Evoy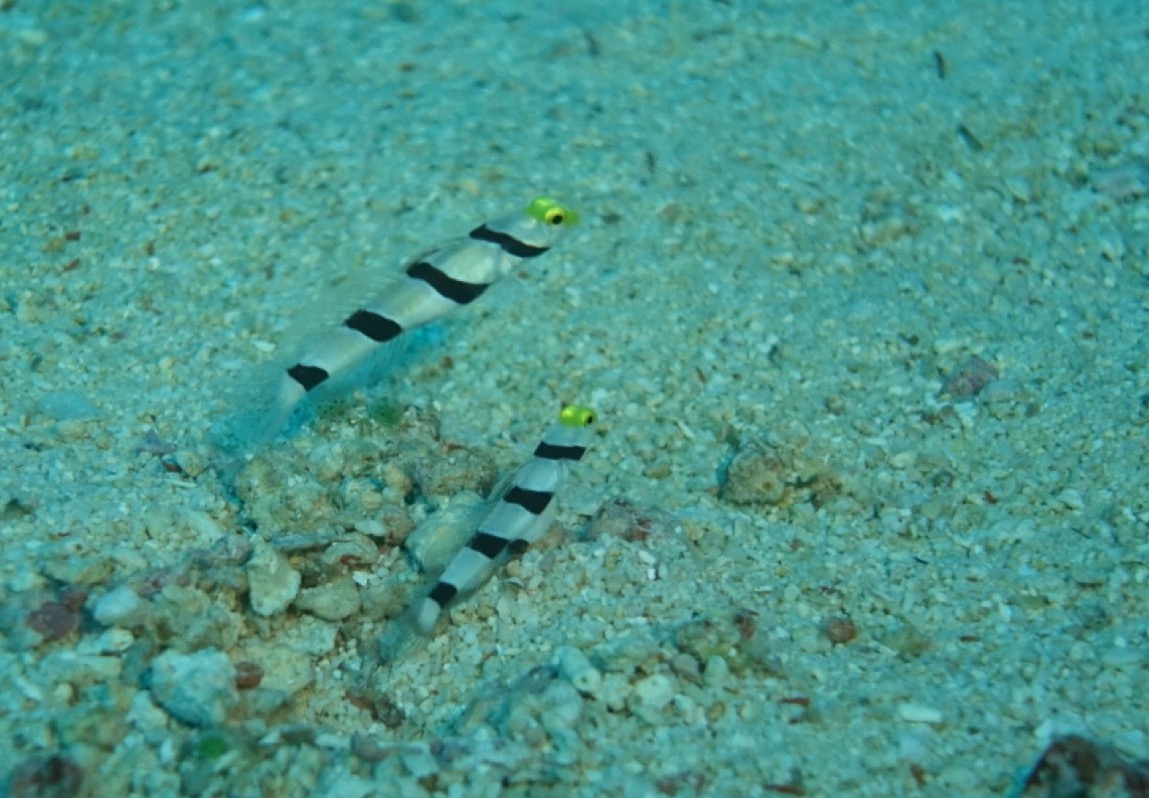 by Martin Tschanz
Comments
"This trip was better than I expected. And I expected it to be pretty frickin' great. Thanks to all the crew who made our first liveaboard so memorable."