Can't Keep Them Down(ey)!
Destination: Fiji's Bligh Waters
Trip Date:
Feb 17th - Feb 27th, 2018 -
Comments
Author: Vanessa & Chad
Welcome Back: Andy & Deirdre, Bill & Jean, Deborah K, Frank, John
For this ten day February charter, we welcomed aboard a group of 16 dive buddies led by Bill and Jean Downey. All old friends who dive together regularly, it was a relaxed and friendly atmosphere from the get-go. In addition, we were joined by Deirdre and Andy, who had been on NAI'A previously and – despite their Australian rather than American humor! – slotted right into the group seamlessly. Sadly, a few of the guests came down with the Evil Virus 2.0 which had been contracted presumably on the flight over to Fiji but it didn't stop them from diving (well, not too much)! When there's beautiful reefs and fish life at stake, you can't keep this lot Down(ey)!
We were graced with the most gorgeous weather all week, with not a hint of the rains that can signify February in Fiji. Clear blue skies, scorching sunshine and glassy seas all made for the most pleasant of charters, with everyone enjoying smooth nighttime crossings, relaxing skiff journeys to the dive sites and lazy hours spent up on the sun deck between dives. Below the water was equally glorious: largely moderate currents (except for a little trial by fire at Coral Corner on the first day!), a balmy 83 degrees F and wonderful visibility. Who could ask for more?!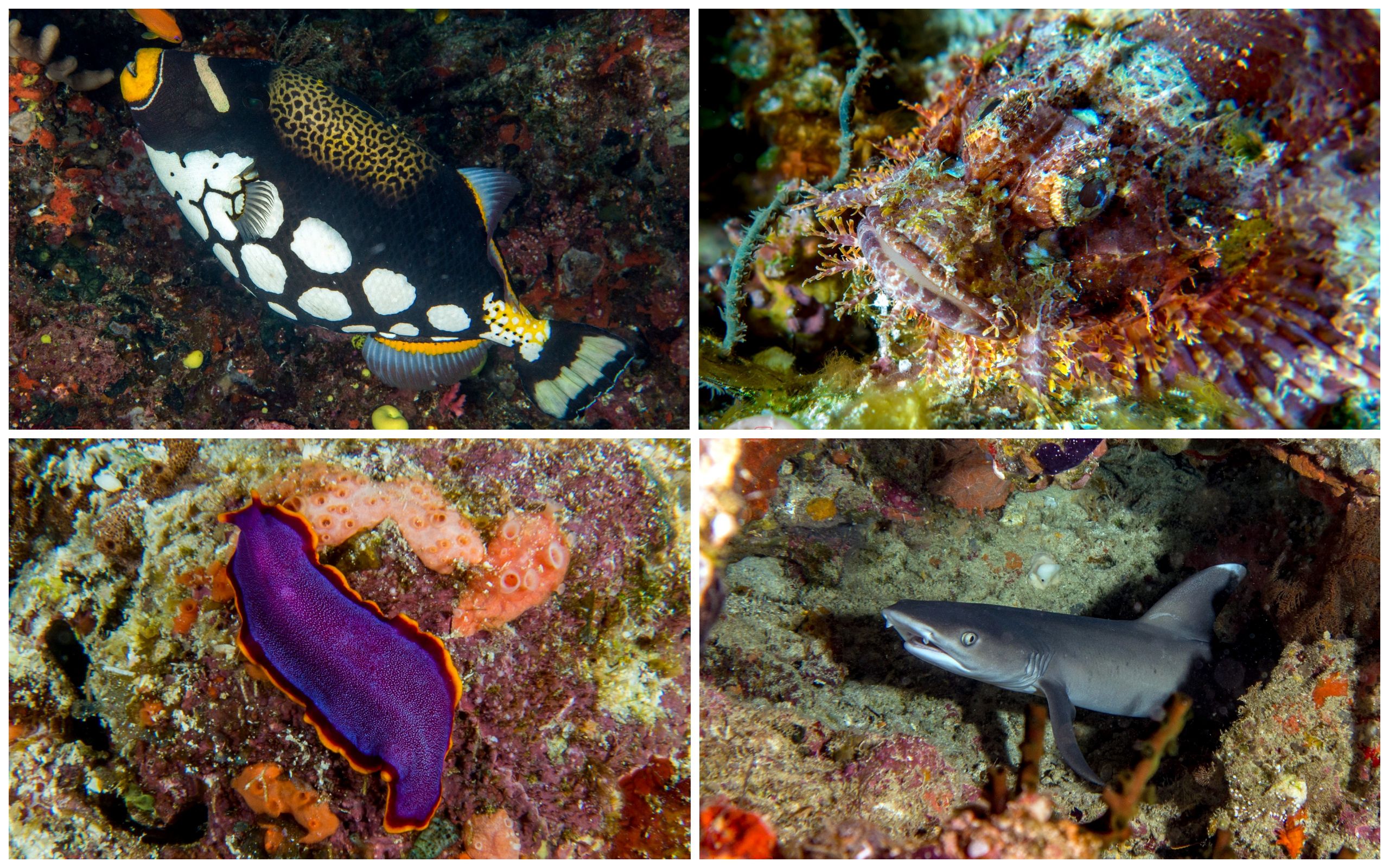 Photo credit (All Photos): Jim C
We began our trip in the Vatu I Ra region, between the two main islands of Viti Levu and Vanua Levu, in the area known as the Bligh Waters. Our divers were blown away by the abundance and diversity of both the fish life and the corals on all of their day dives here. Mellow Yellow seemed to take the trophy, though, as a couple of our guests declared it to be 'possibly the best dive' of their lives! We've always thought our dives here are pretty spectacular…..good to know we're not just biased! After dinner, a few of the gang headed out for their first night dive of the trip. Despite an irritating number of little worms squirming their way towards the divers' lights, everyone came back happy….and exhausted after a go, go, go 5-dive day!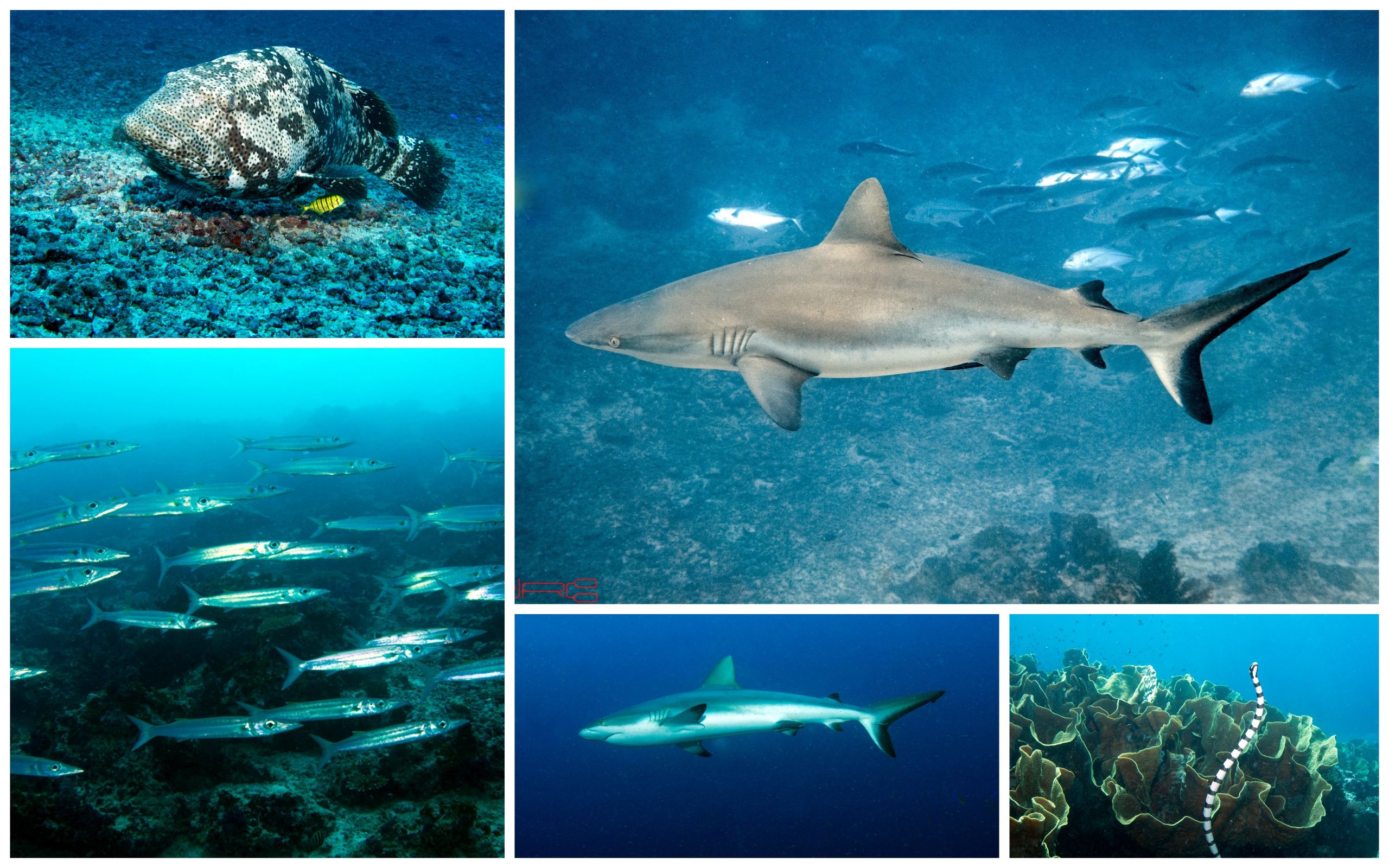 Photo Credits (Clockwise from Top Left): Bill, Jim C, Bill, Bill, Bill 
That night, we made a long passage south to wake up the following morning at the island of Gau, where we would spend the next two days, enjoying lovely dives at Jungle Jig, Anthias Avenue and Jim's Alley. However, the highlight was Nigali Passage: if we thought our divers were excited at Mellow Yellow, you should see how ecstatic they were after diving the Passage!!! It's a dive site that never fails to impress and this week was no exception. In fact, the stars aligned perfectly: a good healthy current, great visibility, seemingly endless schools of barracuda and sharks a plenty. A couple of our divers had been a little wary of sharks prior to Nigali, but not now….go out there and tell the world just how awesome sharks are!
During our two days at Gau, we took a little break from diving to see our friends at the village of Somosomo. Our guests had brought huge amounts of donations which Big Mo presented on their behalf: thank you all so much, it's incredibly generous and we're sure everything will be put to extremely good use. We all enjoyed a peaceful (though hot!!) walk around the village, learning about their traditions as explained to us by the village spokesman, Tom. Then it was into the village hall for a great display of Fijian singing and dancing. Everyone always leaves with such a smile on their faces: it's liberating to be part of such a happy culture for a while.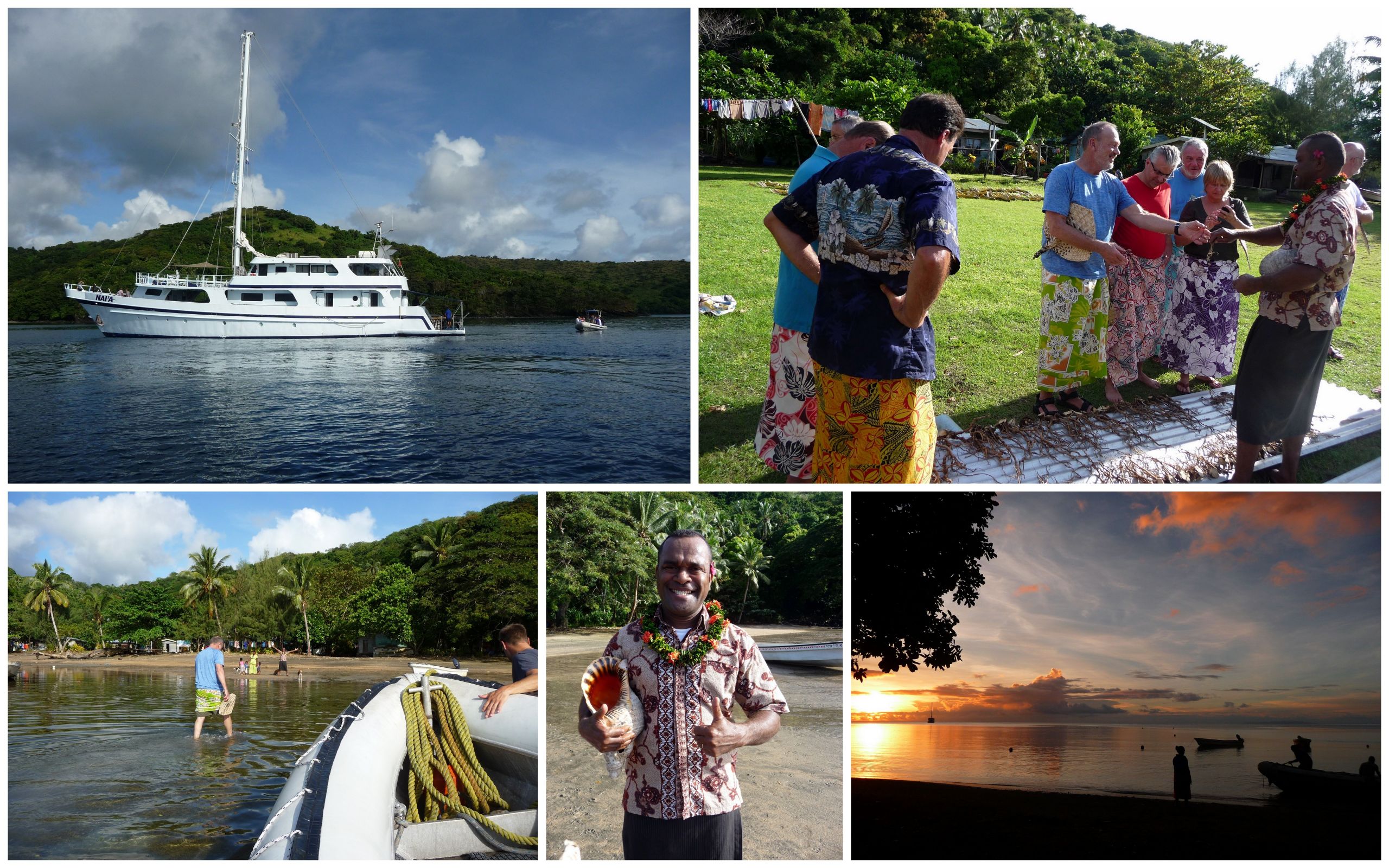 Photo Credits (All Photos): Kathy
From Gau, we motored to the island of Wakaya where we enjoyed some incredible diving at Lion's Den, Blue Ridge and Vatu Vai. These dives are usually remembered for their awesome macro life. Not today!! For these lucky divers, multiple manta rays stole the show! We could hardly believe our luck when 3 or 4 gorgeous mantas – including a very handsome all black one - came cruising on by…time and time again. And close! These were not our usual shy, skittish mantas: they seemed almost as excited to see us as we were to see them. It's always so special to share the ocean with such peaceful, majestic creatures. We ended the day with an impressive night dive at Rick's Rocks, where our divers found several big pleurobranches, a slipper lobster, a cool looking flathead and even an active white tip shark.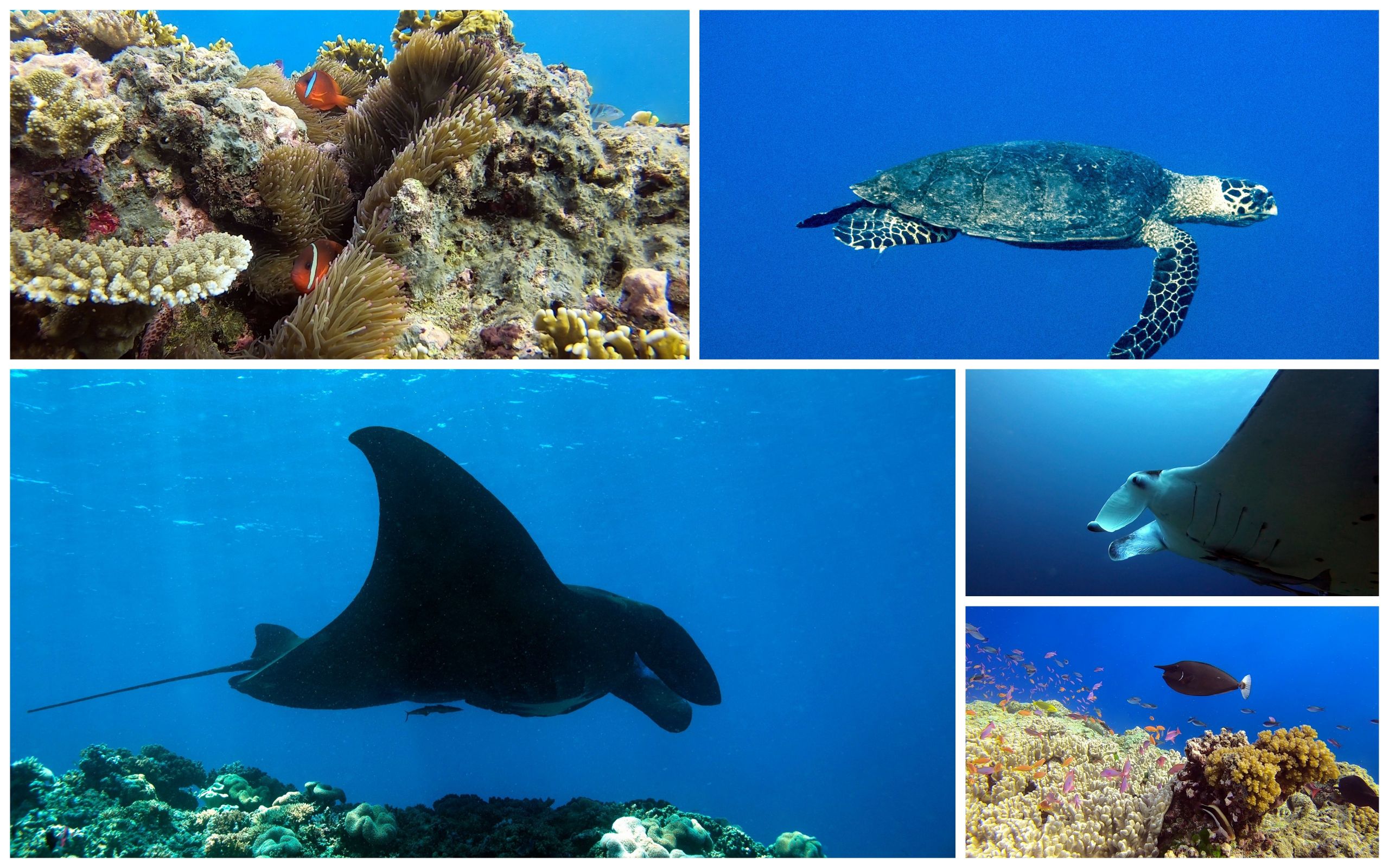 Photo Credits (Clockwise from Upper Left):  John, Jim C, John, John, Bill
Next stop after Wakaya was Namena, where we stayed for two days, enjoying all the colorful walls, bommies and pinnacles the marine park has to offer. Firm favorites were Schoolhouse and Grand Central Station – sadly the currents only allowed us to dive them once each – though the top reefs on all the pinnacles also impressed with their teeming schools of anthias and beautiful soft coral coverage. Making the most of a night spent at anchor, the gang also enjoyed a fun kava party with our crew out on the dive deck. 
From Namena, we headed back into the heart of the Bligh Waters to dive two deep sea mounts: Mount Mutiny and E6. The rainbow wall of Mount Mutiny is pretty unique and usually quite eye-catching with its multi-colored, dripping chironepthya soft coral. Understandably, however, a few of our divers got a little distracted from the corals when they saw three big HAMMERHEADS passing below!! Just awesome. E6 continued to impress with everyone having fun with its multiple swim throughs and steep drop offs. To finish the day, we decided to revisit Vatu I Ra: now our divers had got used to Fiji currents and conditions, they could really enjoy seeing the likes of Mellow Yellow and Coral Corner again.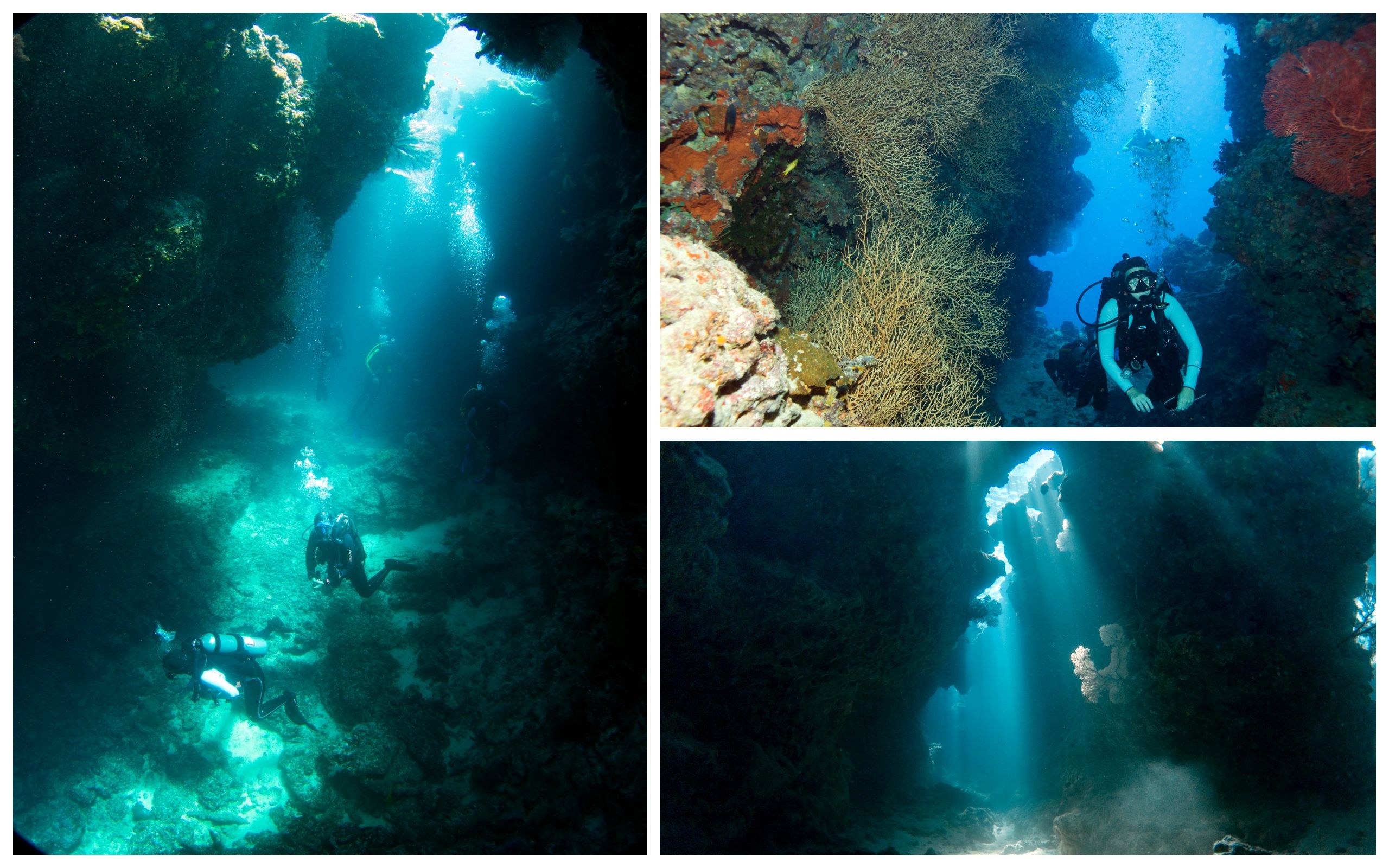 Photo Credits (Left, Top Right, Bottom Right): Bill, Bill, Jim C
Early the next morning, we shifted the boat just an hour away, to the area known as Vuya. We had a lovely, easy day of diving here, with mild currents and great visibility. Cat's Meow was as beautiful as ever and gifted us not one, not two, not three, not four, but FIVE robust ghost pipefish!! Excessive maybe, but we loved each and every one. The UndeNAIAble Main Reef was also looking great and offered up a golden mantis shrimp, a cool treat we don't get all too often.
And so, we came to our final day of diving! By now, sadly, a few of our divers had been forced to retire but we still had a good ten going strong for three dives at Nananu-I-Ra. We all enjoyed getting 'lost' at Labyrinth and Golden Sunset, winding our way in and out of the cuts and crevices, all lined with soft corals and huge fans. And Pinnacles was swarming with hundreds upon hundreds of fusiliers, moving en masse as giant trevallies came charging in looking for dinner.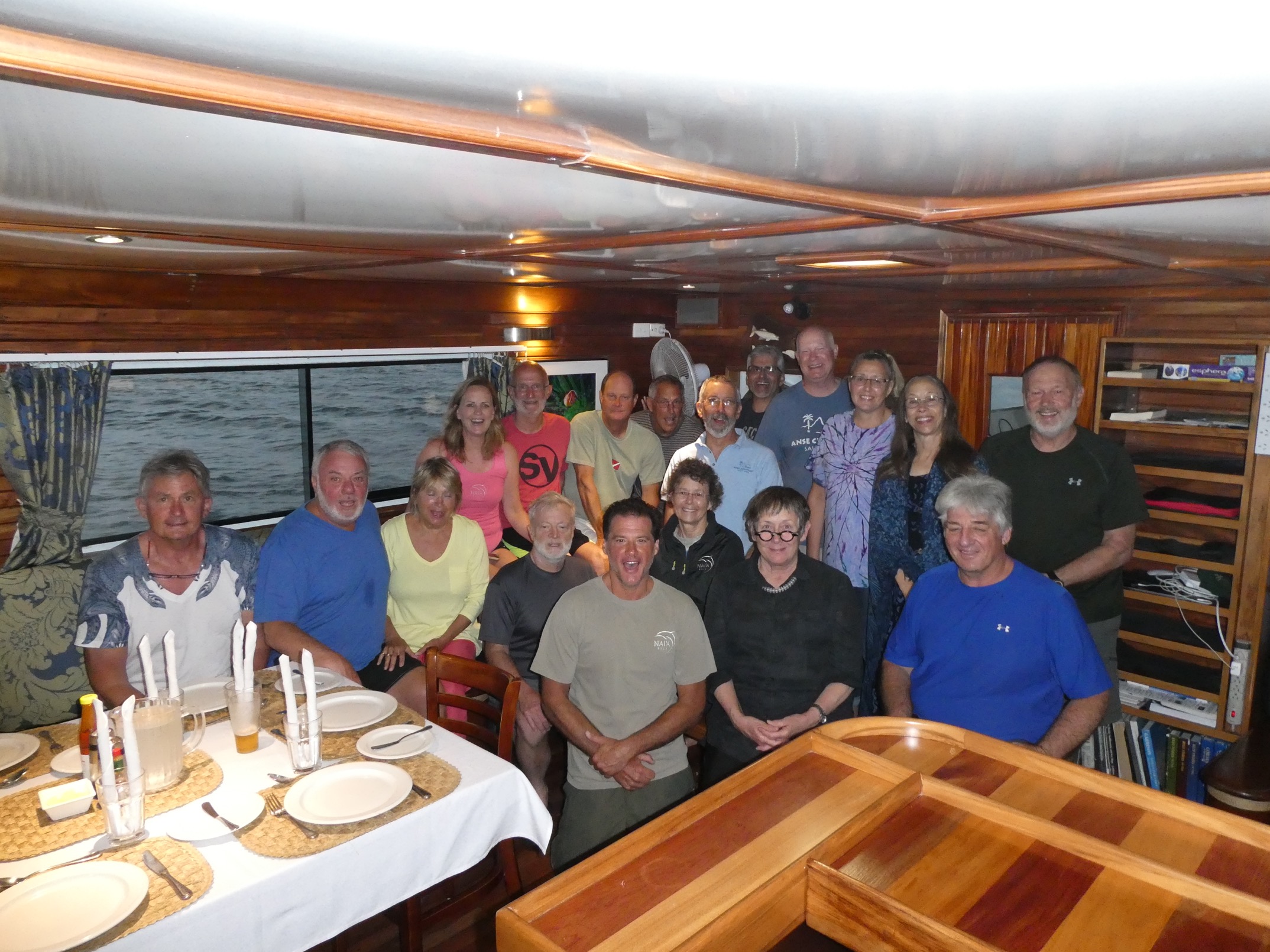 Thanks to all of you for joining us onboard NAI'A. We hope it's not too long till we see you again!
"Thanks to everyone for a wonderful trip!!...Thanks to the skiff drivers for all of the help..." Kathy Dodson-Tracy, Pittsburgh, PA
"I loved this trip! Wonderful crew, great boat, healthy reefs. I'll be back someday, hopefully soon!" Deborah Kass, Belmont, CA
"WOW! What a great trip. Thank you NAI'A for everything. You are all simply the best." Jim Hilgert & Deb Endler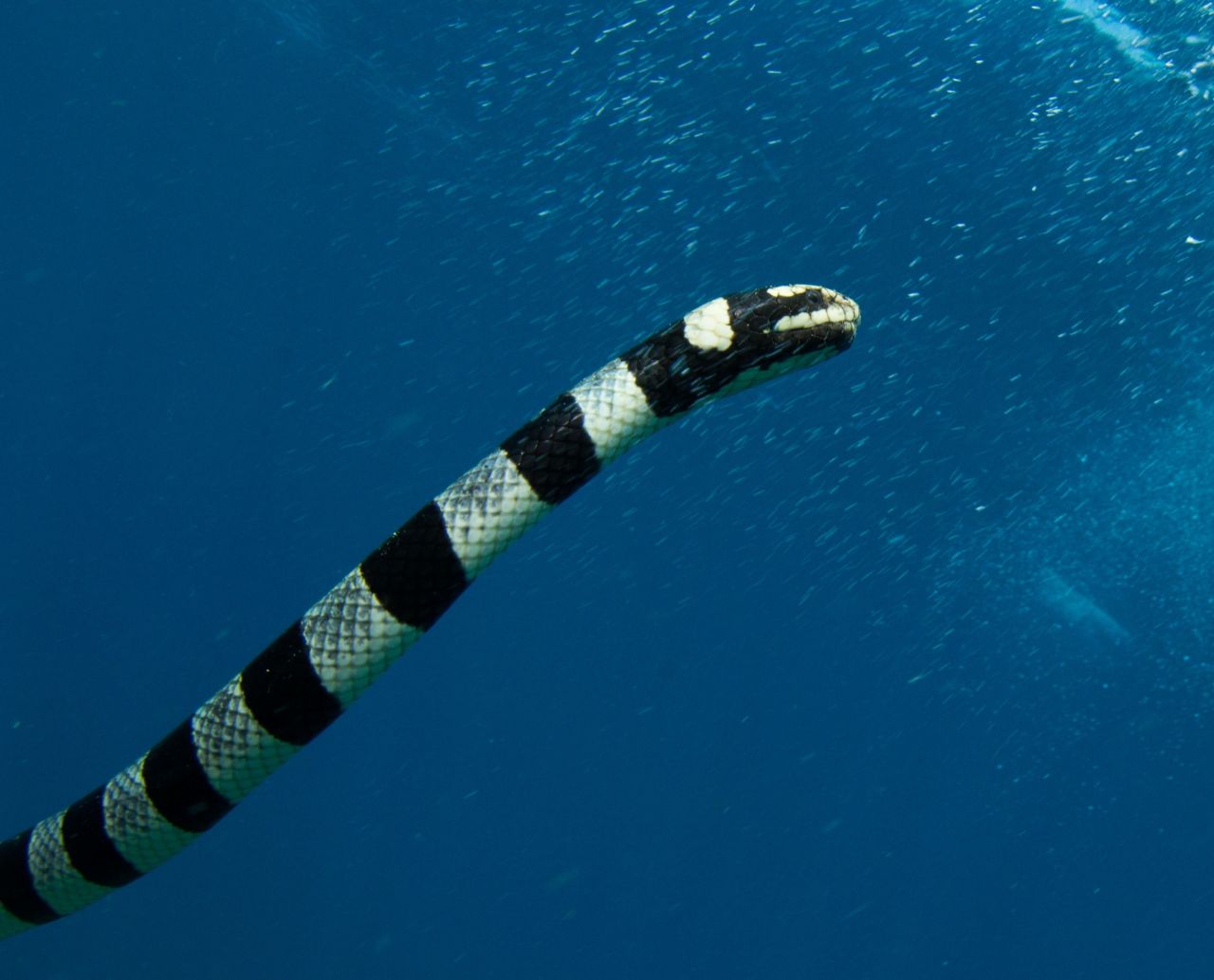 Achoo by Bill
Buddy Love by John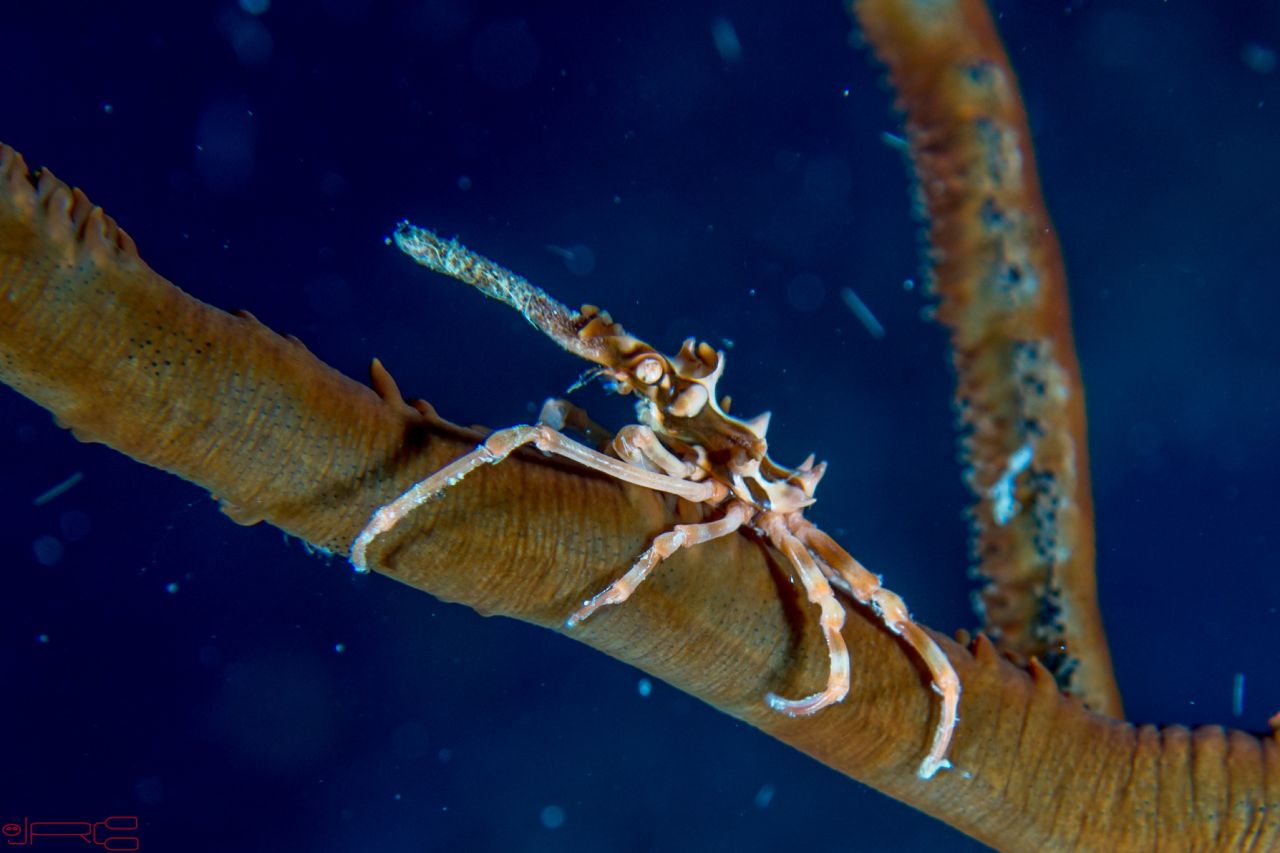 Cool Critters by Jim C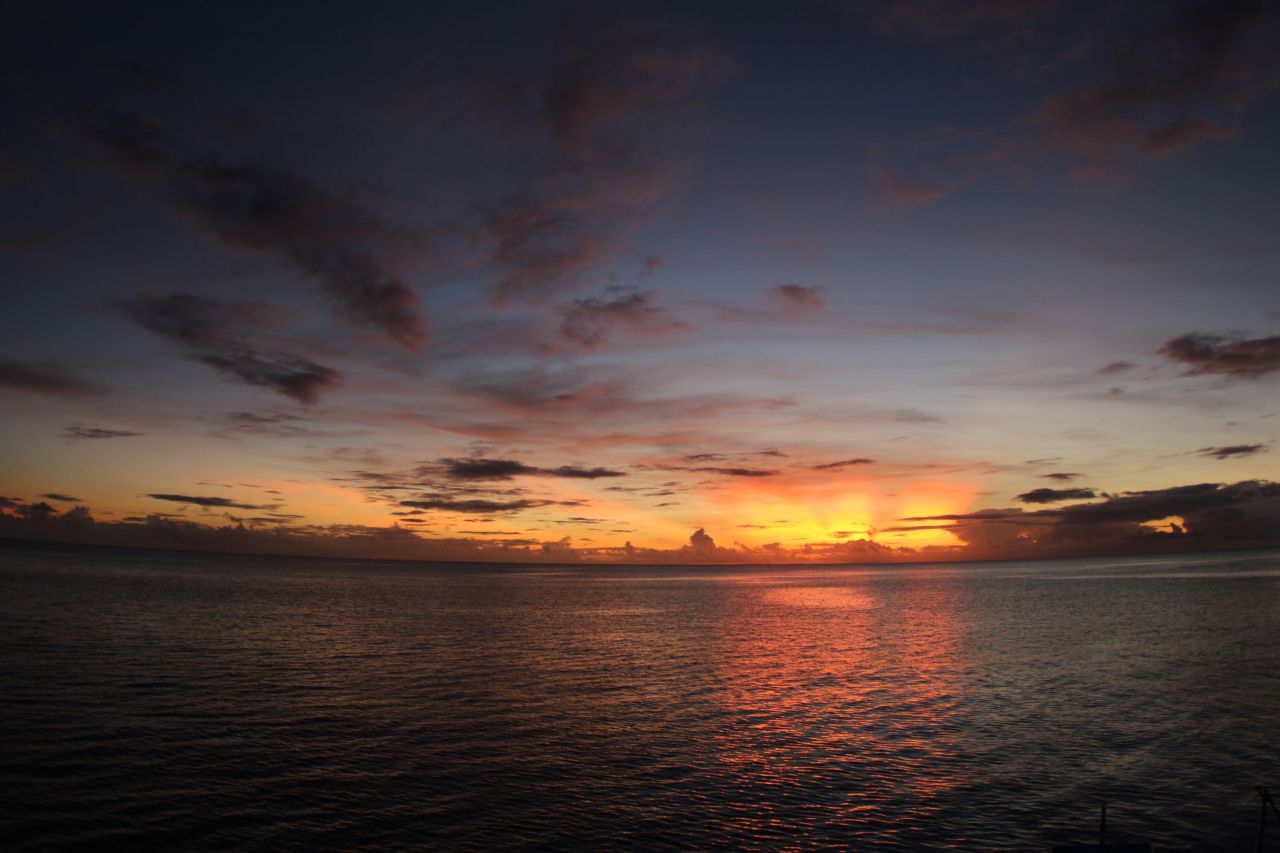 Day Is Done by Bill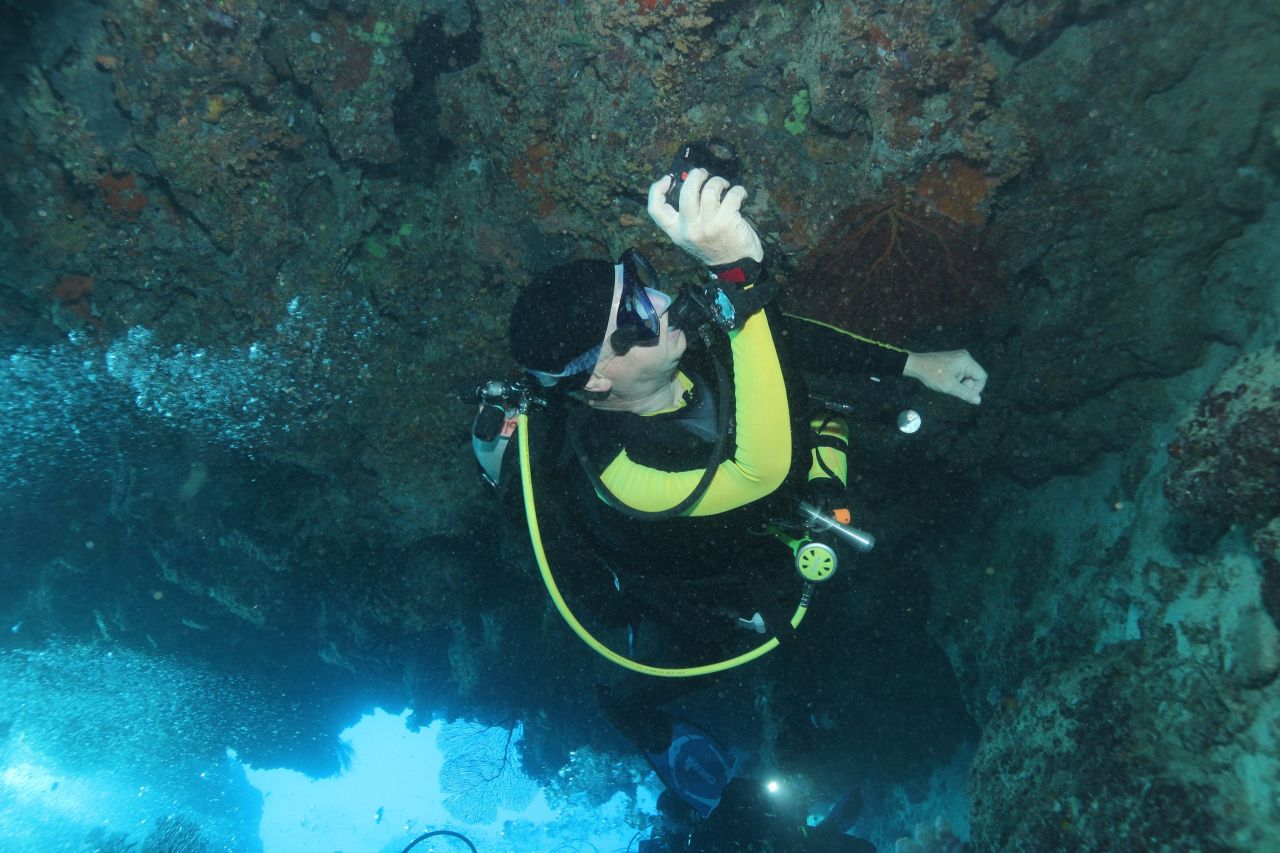 Explorer by Bill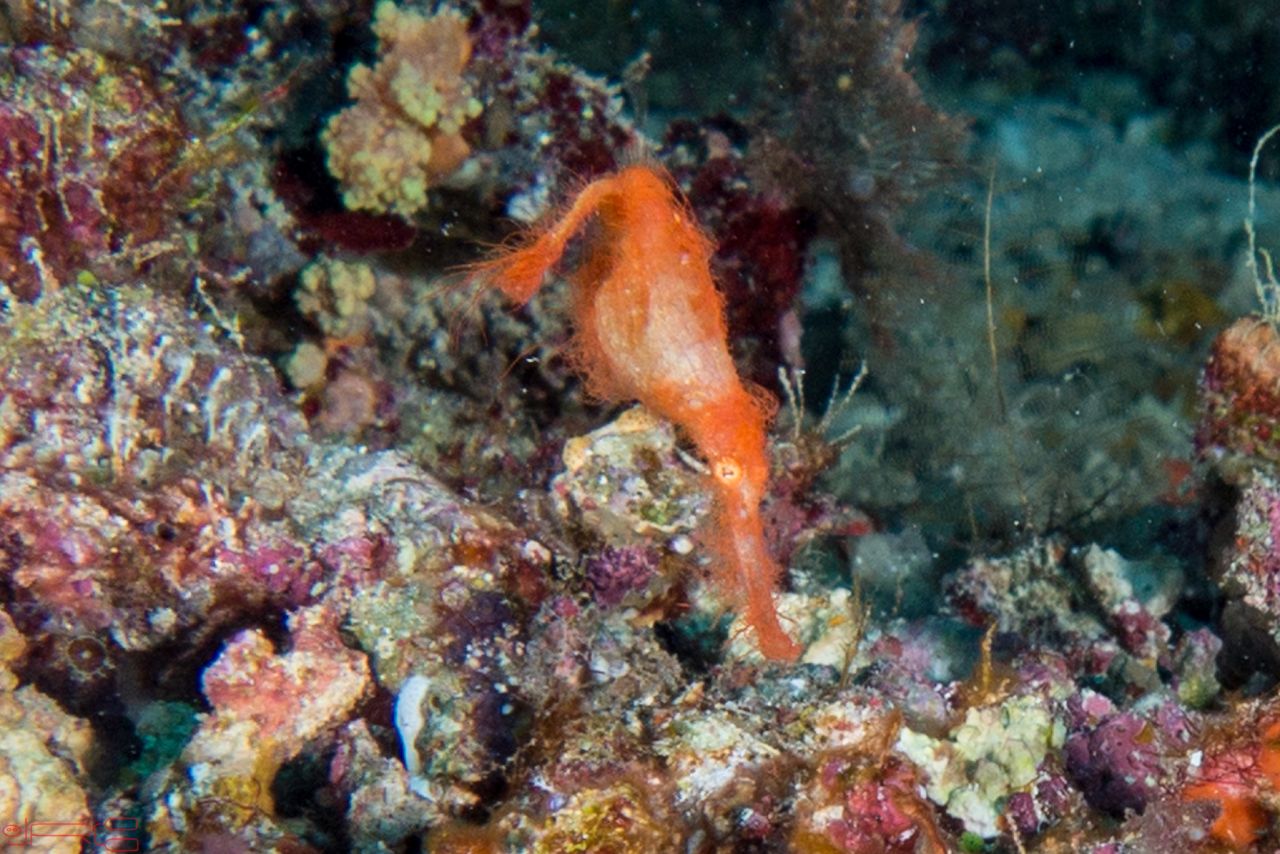 Fuzzy Fish by Jim C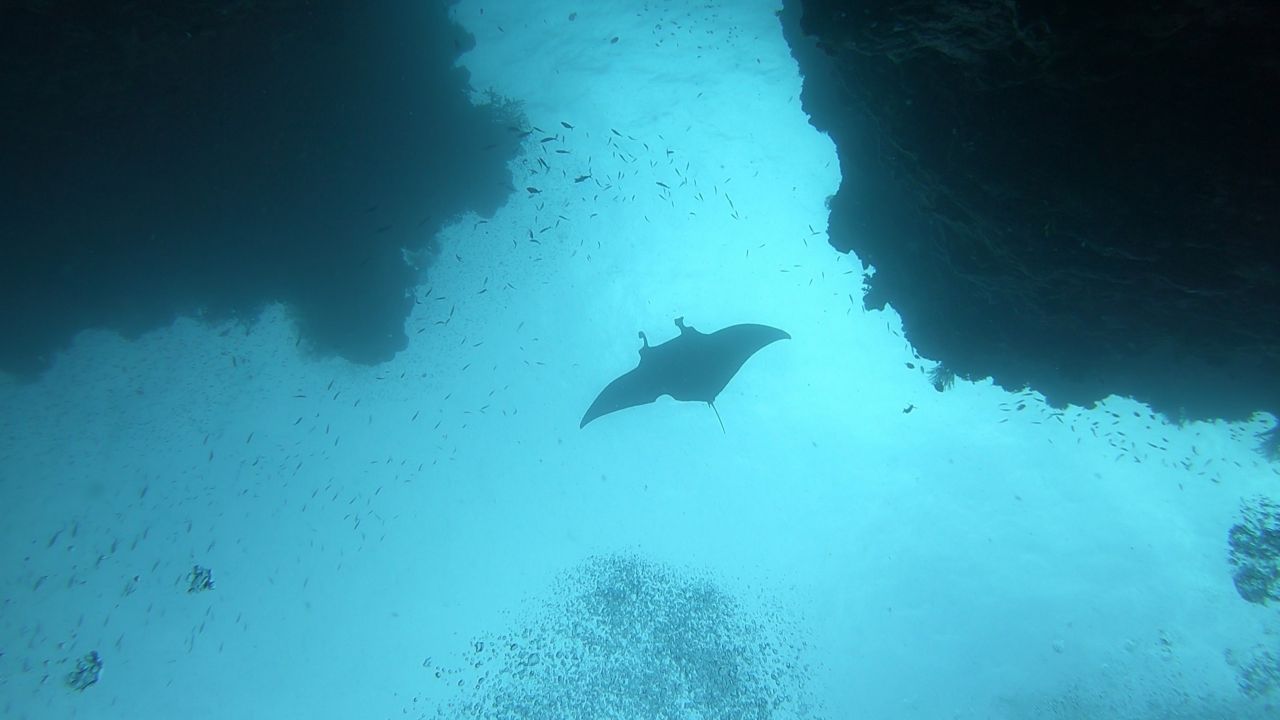 Gift From Above by John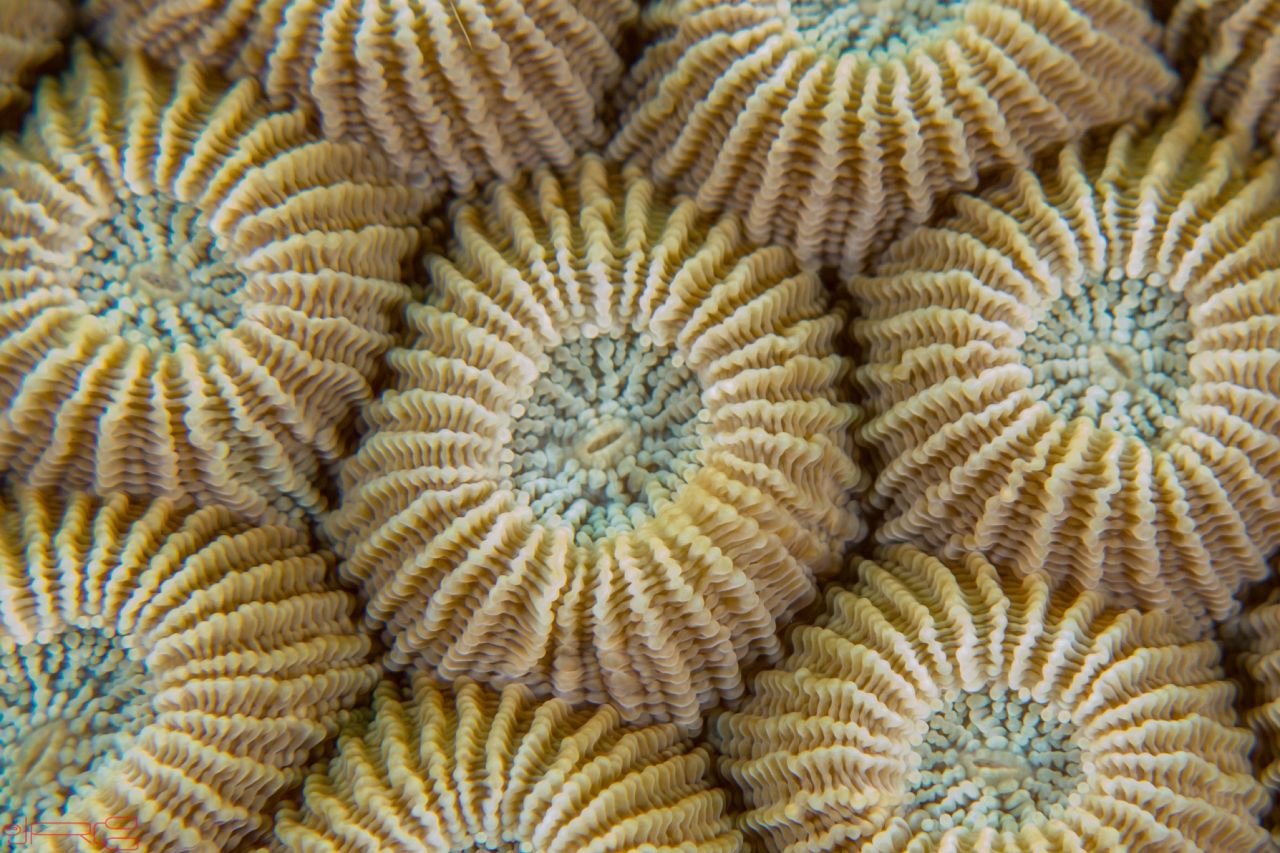 Hippy Trippy by Jim C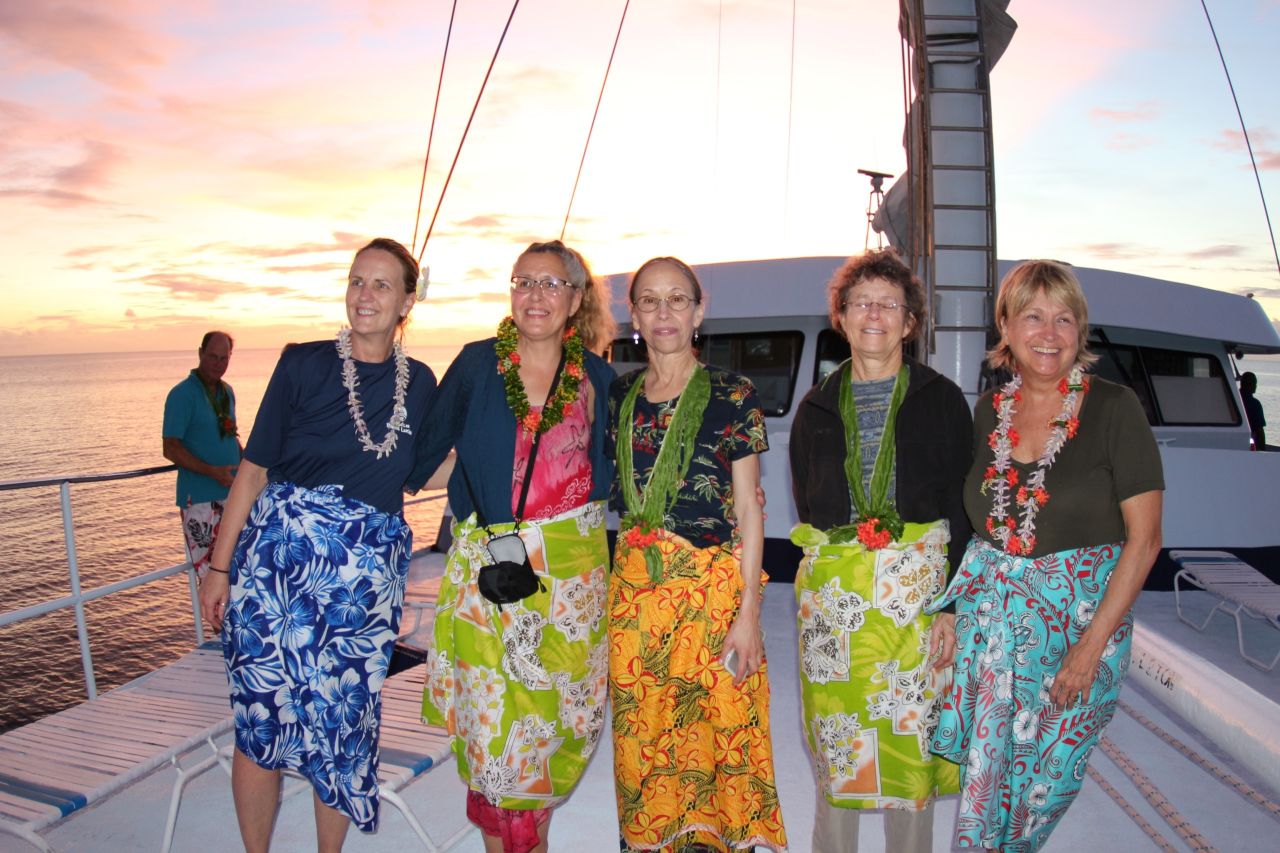 Lovely Lookin' Ladies by Bill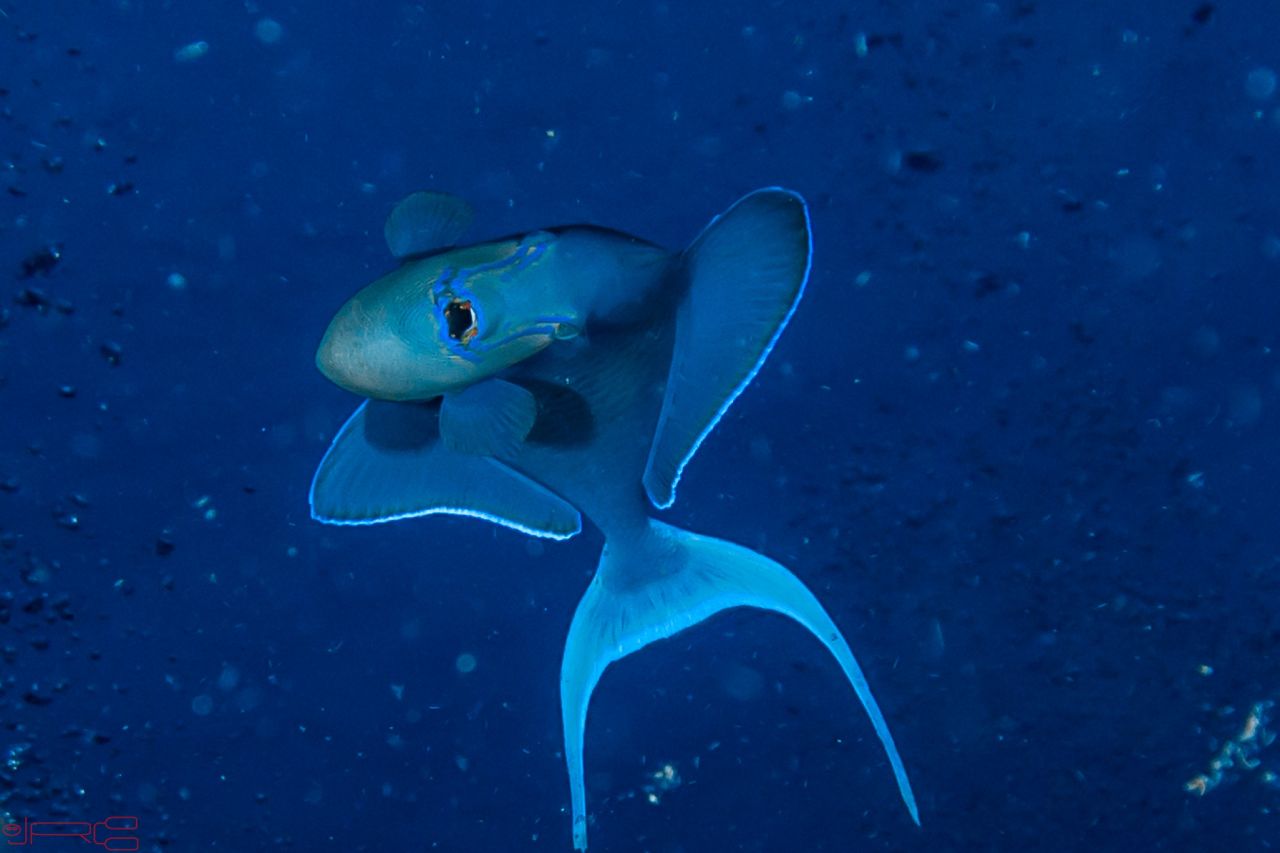 Red Tooth by Jim C
The Boys Are Back In Town by Bill
Comments
"I have just had a marvellous 10 days aboard Nai'a. As usual, your Fijian crew are rather special, and all the other guests felt the same. It was so great to be aboard again."

~ Quentin, 6-time passenger, New Zealand