A Cuke of Ill Repute
Destination: Fiji's Bligh Water
Trip Date:
May 14th - May 24th, 2016 -
Comments
Author: Amanda & Joshua
Welcome Back: Bill J, Peggy & Bill GB, Tim & Kath, Matt & Lozzie
Congratulations: Tim and Leslie on their 200th dives and Bill J on his 800th. Matt and Lozzie on their honeymoon!
This charter was a very warm welcome back to many on board, including two members of the extended Edwards family - Matt, "nephew" of our bosses and his lovely, pregnant wife Lozzie. As you may have guessed from her nickname, they're Australian. Also, from one of our very early charters, we welcomed back Bill J, who loved it so much last time that he booked this trip while still onboard! Also on their second time around we had Tim and his English wife Kath and Peggy and Bill from the jungles of Florida (oh yes, there are bears and monkeys in Florida you know!). Joining them were a few fist timers including Nancy, Bill G, Denise and Leslie. A select group of eleven, for ten days in Fiji.
After verifying that everyone could in fact dive on Samu Reef, where Bill G spotted a Kuhl's stingray and cool cuttlefish (I mean sepia, come on guys, it's 2016!) we headed out to Vatu-i-ra for our first day. The sun was out, the coral was beautiful and Denise saw the "most beautiful nudibranchs" she'd ever seen on Mellow Yellow. They were particularly splendid members of the blue dragon family. Up at the top of the reef they found a menacing giant trevally patrolling the schools of plankton feeders and in the reef, our two resident yellow leaf scorpionfish. The current remained very accommodating all day, giving us great shark sightings on Maytag and a gigantic school of big-eyed barracuda on Coral Corner. Moving to Alacrity for the dusk dive, Joshua's group came back very happy having seen two cute little ornate ghost pipefish in a black coral. With his magnifying glass, Joshua made out details in the wispy juvenile and eggs clinging to the ventral fins of the larger female. Hopefully these two will stick around for once!
Our engineers had been working very hard since the previous evening fixing both compressor motors, one of which had been sent ashore to get extra attention. Having received word that it was now ready, we headed back to shore to pick it up after the dusk dive. On NAI'A we like to have two of everything in case one breaks down in the open ocean. And we do mean everything… you'd be surprised what you'd find if you really looked through every little hiding space we have here onboard!
That night we made the journey to Namena Marine Park for our second visit since the cyclone. And, much as had happened the previous charter, everybody loved it. We certainly don't have as many sites as we had in the BW era (Before Winston), but what remains still gives us some beautiful diving. The strength and resilience of underwater realm never ceases to amaze. We spent the morning combing Two Thumbs Up for critters and enjoying all that beautiful soft coral in the sunlight. Amongst our bounty was a gigantic octopus and a shy NAI'A pipefish discovered by Koroi, a cool Ambon crinoid shrimp (on holiday, presumably) spotted by Amanda, along with a cute pygmy octopus and yet another much larger octopus discovered by Joshua. An octopus trifecta and it is only day three.
Feeling pretty happy with our morning, we then headed north for a dive on Schoolhouse, where Matt saw a spotted eagle ray, followed by a dusk and a night dive on Kansas. For those that know and love Kansas, it's not the site that we knew and loved BW, but it's making a valiant effort to be Kansas again and it certainly makes for a nice night dive. We found a very cute little juvenile solid purple flasher scorpionfish doing his best to look all mean plus a bunch of nudibranchs including a pair of the anguilla bornella or swimming nudibranchs.
Arriving in Taveuni the next morning we were reminded of the strong currents that this area is known for. Once again it got the better of us on our first dive, making it a very short dip for some, but luckily by the second dive we'd pulled ourselves together and had a very successful dive at Jack's Place. This is a dive we've been trying to get right from our first trip here, so we felt very pleased to have finally nailed it. Picture a gorgeous wall of soft corals, all opened up in the recently diminished outgoing current; large bommies of hard corals just dripping with pendulous soft corals; clear blue water; tons of fish and just a light drift bringing us down the reef. Hooray!
Our success continued throughout the day with a gorgeous dive at Rainbow's End and a night dive in Viani Bay where we saw Cassiopeia medusa and an elbow crab so well disguised it took Denise and Leslie several skeptical seconds to believe Amanda wasn't just pointing at some debris. Even later, in photos, it was hard to distinguish from the surrounding rubble!
In the game of us vs. the current, our winning streak continued the following day with a very successful dive at the famous Great White Wall of Taveuni (albeit with an hour and a half wait for the current to slow down, but who's counting!). To go with that wall of glacier blue soft coral, that sites sports some interesting macro life like an orangutan crab, flame hawkfish and a glossodoris sibogae nudibranch that had just laid eggs. During a spectacular dive at Fish Factory, we observed schooling bannerfish playing follow-the-leader as far as the eye could see. I challenge you to find a parade any cuter than that!
With three Bill's onboard this trip, Bill J became known as "Autopsy Bill" due to his profession as a pathologist. What he should have been known as, however, is "Tunicate Bill". Wow, we have never met anyone who loves tunicates (and to a lesser extent, sponges, corals and anemones) as much. Preferring to conserve his air, he could always be found if you looked up. He'd be there, carefully making his way along the top of the reef, beaming with pure delight each time he found a new species to photograph. Go tunicates!
After the dusk dive that night we buckled down for the longest journey of the trip down to the most southerly point we'd reach, the island of Gau.
Although we had to wait slightly longer than anticipated for the current to change in Nigali passage, when we got there, our grey ladies were out in force. A stunning display by four huge Spanish mackerel, alongside the sharks, swimming right into tight school of bigeye trevallies, certainly got everyone's heart racing. Just what you want before breakfast! Sadly, one of the sharks had some pretty ghastly scars on its flank; we have no idea of the origin.
By the time we jumped in for our next journey down the channel, the current had completely stopped, but the vis was still crystal clear and the sharks were still very much present. So for the first time in our tenure, Amanda was able to take the port skiff peeps out into the middle of the channel and hover above the sharks as they swarmed just below them. With the sharks perfectly framed against the white sand and blue water, it was as close as your could get to an aquarium while still being in the wild. Just perfect!
That afternoon was our village visit, the only time during the whole ten days when our guests get to step foot on land for two hours. Two hours too long for Bill J however, who opted to be King of NAI'A for two hours instead. It's a tough choice! Everyone else very much enjoyed the gorgeous villagers and when it came time to the time to get up and dance, both Nancy and Lozzie shook what their mama's gave them with the robust ladies of Somosomo!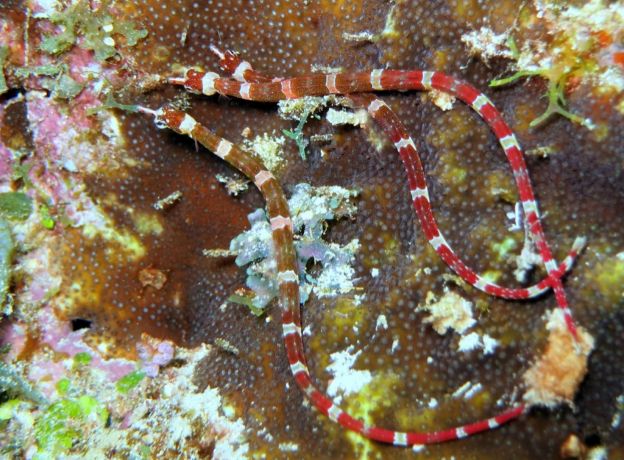 Pretzel - by Denise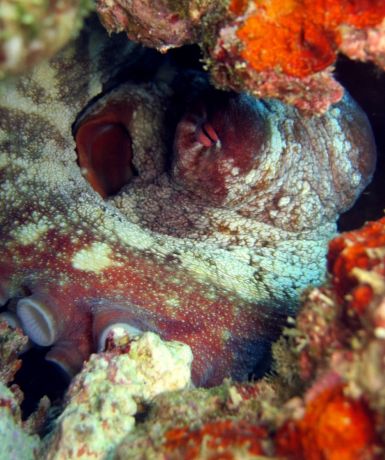 Come out & play - by Denise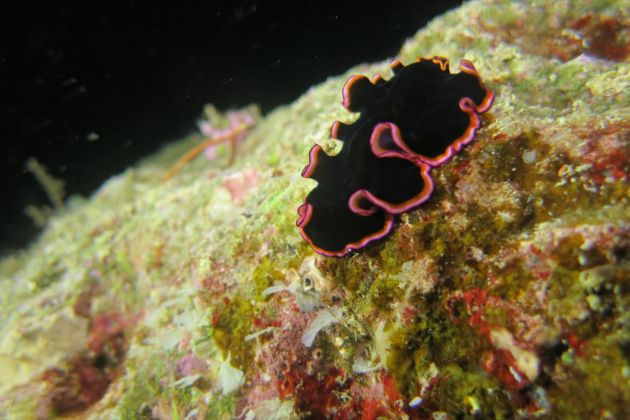 Flat out - by Denise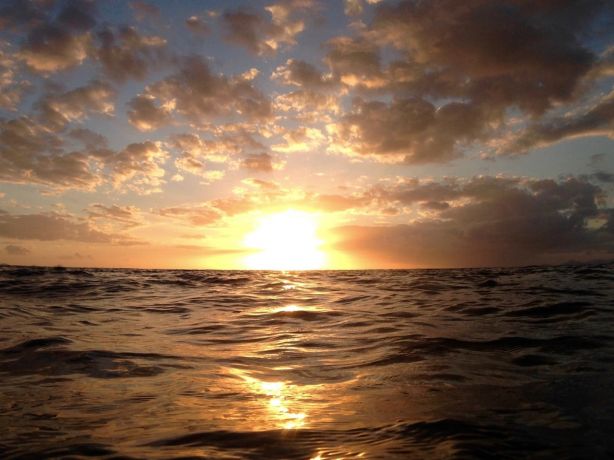 Another day - by Denise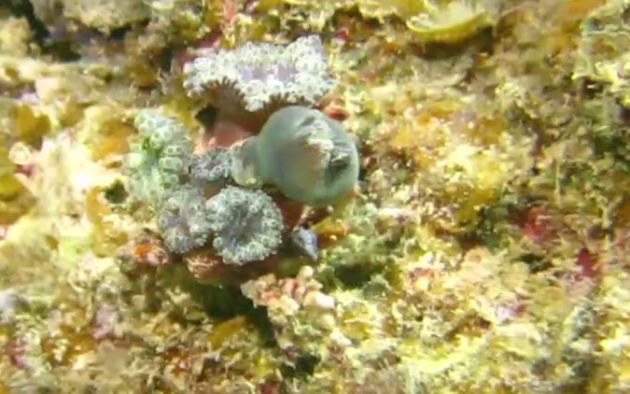 Oh, you mean those anemones that are walking? - by Denise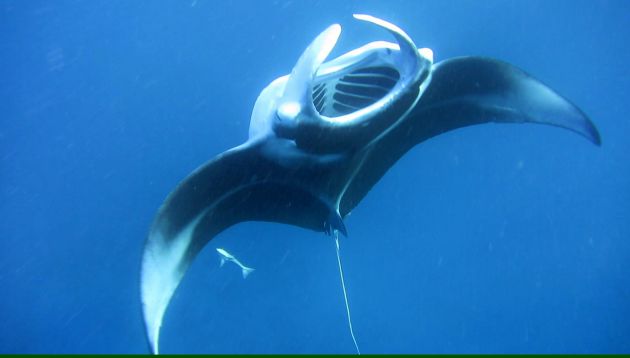 Looper - by Denise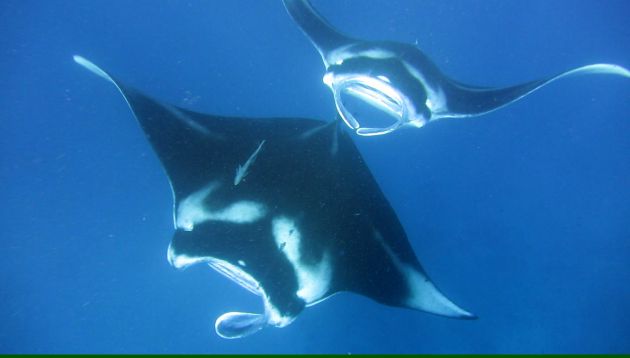 Flight pattern - by Denise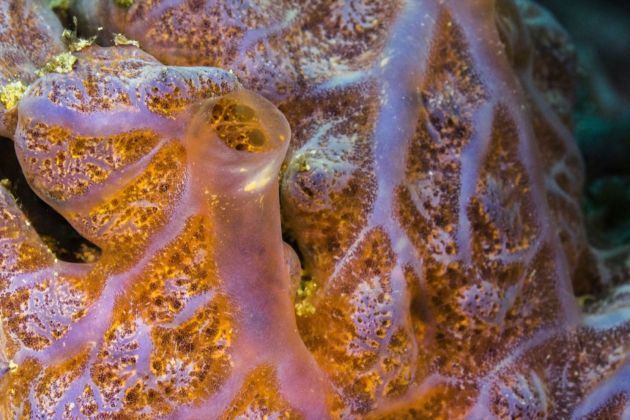 Veins - by Nancy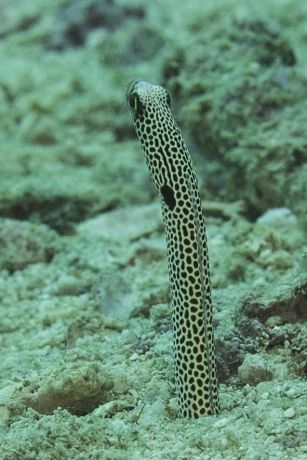 Look over here - by Nancy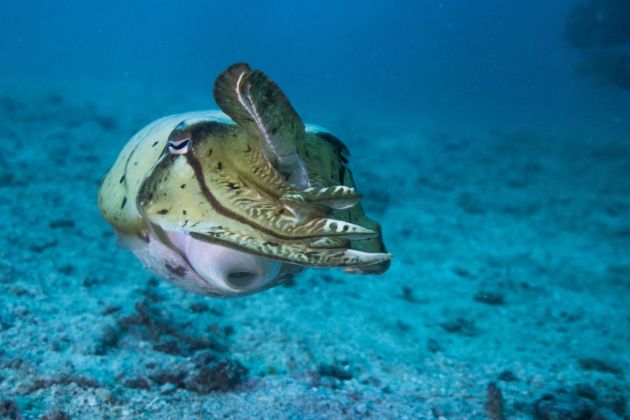 Cuddly cuttlefish - by Nancy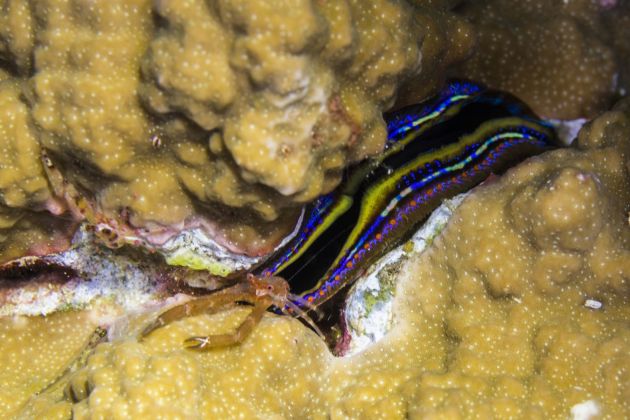 Is the scallop eating that squat lobster? - by Nancy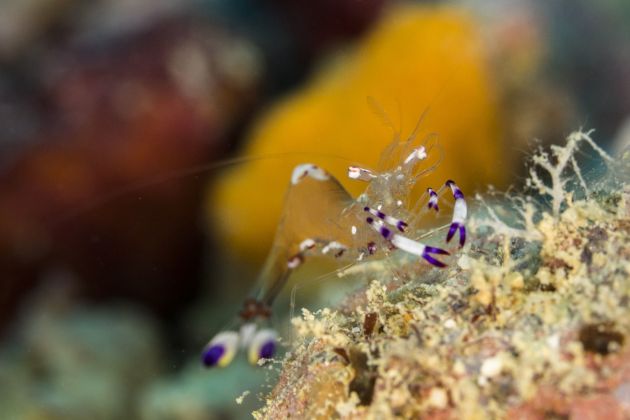 I can see clearly now - by Nancy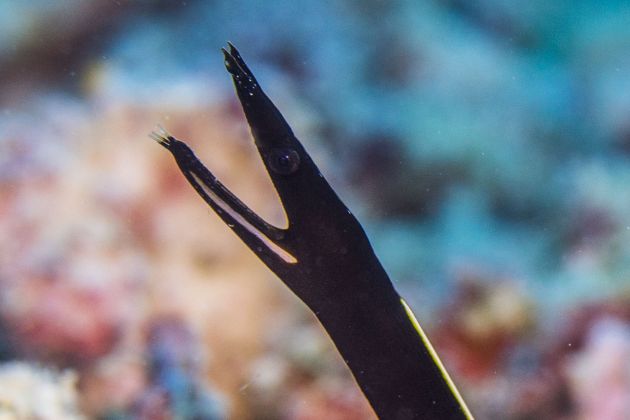 Black on black - by Nancy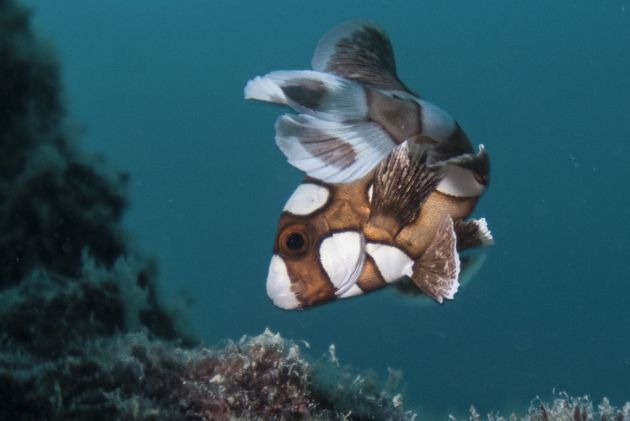 Spun around - by Nancy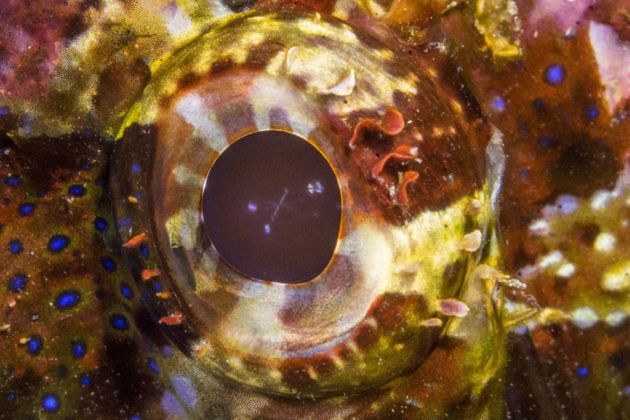 Eyes on the prize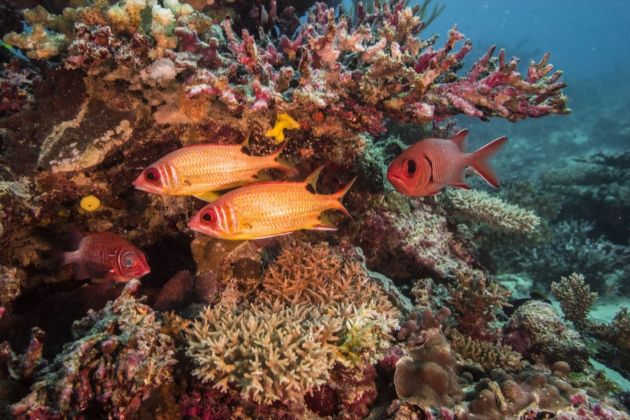 Under cover - by Nancy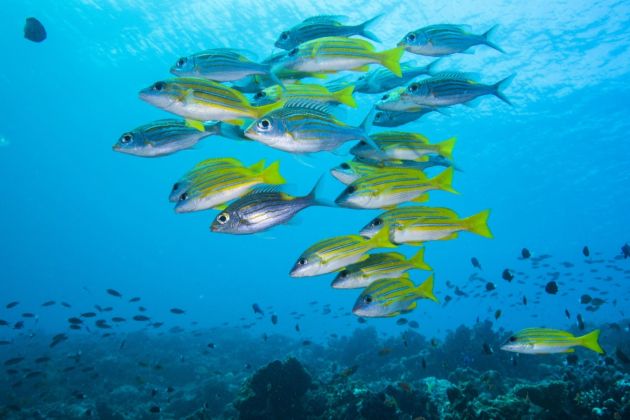 School session - by Nancy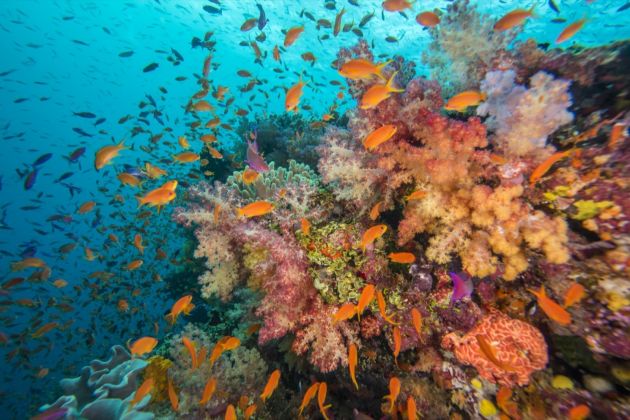 Flambouyant - by Nancy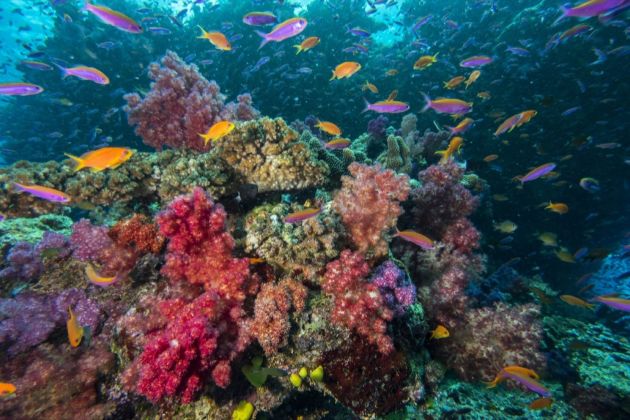 Busting out - by Nancy
Lead the way - by Nancy
By the seventh day, Denise's energy level started flagging. After a couple of deep dives that morning, first at Jungle Jig and then another adrenaline fuelled soar down the Passage with our lady greys, she wisely decided to sit out the third dive and chill on the sundeck. Imagine her surprise then, when just a couple of paragraphs into a good book, she heard her name being called. Looking down, she saw a very excitable Lozzie and Big Mo frantically gesturing for her to grab her snorkel. Since she was five months pregnant (not that you'd notice!) Lozzie was snorkeling rather than diving this trip, but after jumping in at Jim's Alley had found the viz too bad to snorkel, so had started to swim back to NAI'A for exercise. It so happened that bad viz means lots of zooplankton and nobody loves more than manta rays! So while we were all diving, Big Mo, Lozzie and Denise had a spectacular half-hour encounter with up to FIVE manta rays, all endlessly barrel rolling right in front of them. Turns out, it's worth taking a break now and again! Luckily, everyone ended up getting in on the action. Most divers had seen a number of mantas sail past while underwater and everybody jumped in again on snorkel after the dive, while the very accommodating mantas politely stuck around and continued performing a great show.
Apparently still pumped, Lozzie stayed up with Mita and they partied like rock stars until midnight…! Well, they totally would have if she wasn't with child… what really happened was they stayed up completing a huge puzzle. Hey, anyone staying up past 10:30 on NAI'A is a rager in our eyes!
Onwards we travelled, inching back north with the next stop at Wakaya. We've been pretty lucky here recently and so were pretty disappointed to jump in to an uninviting, murky vis that morning. Yet again though, as with the day before, mantas like poor viz, bless their little hearts. Six out of the eight skiffs that left that day had manta encounters. On Tim's 200th dive, he and his wife/buddy Kath – who turned out to be a fine creature spotter – ditched Joshua to do their safety stop on the main reef while J followed his plan and carried on alone to do his stop at Vatu Vai's main bommie. When he arrived, he found a manta there getting cleaned, so he turned back, found Tim and Kath and brought them back to the bommie to watch the manta during our safety stop. Later, on Bill J's 800th dive, the group jumped in to find a manta already at the cleaning station and, after a wonderful thirty minute encounter, had to make the strange decision of whether to leave a manta to search for other things. Including the mantas the day before as well, lucky Tim and Kath had an amazing four consecutive dives with mantas. All in all an excellent tally!
On our final day dive, at Lion's Den, Leslie was keen to see leaf scorpionfish, so her guide Joshua was determined to find as many as possible. To her delight, he found three of a possible six and, considering one was inside the reef, he was pretty satisfied with that result. As he swam from Lion's Den up the ridgeline towards Leslie, he signaled that he was out of leaf scorpionfish, when suddenly she banged on her tank and motioned for him to turn around. Just then, a sizeable great hammerhead cruised within a few feet behind him! Joshua dashed back across Lion's Den, bringing Leslie and Bill G in tow, to prolong their encounter with the shark. Afterwards, J found out that Leslie and Bill G didn't even realize at the time it was a hammerhead. It was murky, it was dusky and it was at eye level, but it was none other than a great hammerhead!
One of the unsung heroes of the reef, or rather, the cleanliness of the reef, got a little more attention this week than normal. Both Leslie and Bill G united in their love and fascination of the lowly sea cucumber. Amongst other instances, Bill G excitedly showed Amanda a delicate string of, er, how can I put this nicely, cucumber poop, and Leslie's best moment of the entire trip (bearing in mind we had mantas coming out of our ears!), was seeing a cucumber in the very act of pooping over a ledge on a night dive. A story that she retold many times with sheer wonderment. These two made every single dive that was offered and so jointly receive the FOMO (Fear Of Missing Out) Award this week. Bill G earned extra points for getting himself into the skiff unassisted every dive!
Sunday was spent on Vuya Reef with some excellent diving at UndeNAI'Able Reef and Cat's Meow, where Tim directed the group to a very hungry hawksbill turtle. Hanging out on the starboard side between dives at Cat's, Kath was enjoying a quiet moment just gazing out to sea when she was disturbed by a loud exhaling sound. Looking over the side, she was surprised to see a whale! None of the crew saw it but she was very close and from the description she gave we figure it's the minke or Bryde's whale that we've seen on several occasions over the years in this area. The night dive on UndeNAI'Able Pinnalce yielded many impressive sightings such as three grand pleurobranchs, giant moray, sparring skeleton shrimp, loads of basket stars and a mysterious orange Koosh nudibranch.
For our last day, we returned to Vatu-i-ra to visit everyone's favourite, Mellow Yellow. After having such a fabulous dive there that morning, Peggy, Bill GB, Tim and Kath opted to return for their final dive. Unbeknownst to them however, the current had built and, rather than a gentle float, they got a raging rollercoaster of a ride down that splendid yellow wall. Upon surfacing and catching her breath, Kath exclaimed, "well, that's what I call a real Fiji sendoff!" Indeed it was.
"There is a reason why this was a return trip for us – the boat, crew, food and especially the diving were fantastic as usual. We had a really nice, varied group of people from all over and made many new friends. Joshua & Amanda kept us laughing yet still managed to be very professional."
-Peggy & Bill
"You make this a dive home away from home. Thank you for the wonderful experience. These are memories we will hold forever. Thank you for all the good times, we can't wait to see you again soon."
-Matt & Lauren
Our Guests...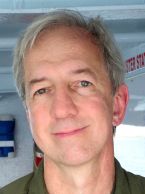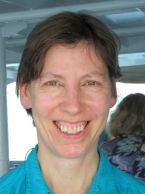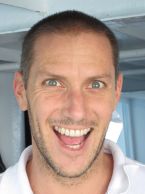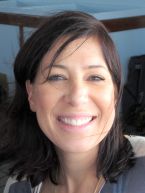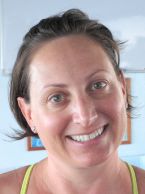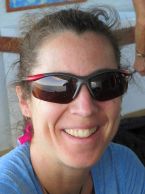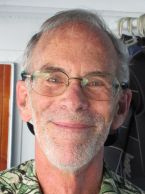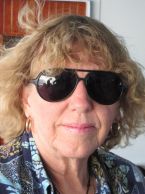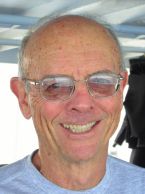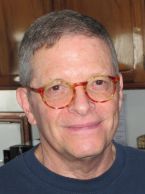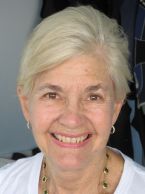 Comments
"NAI'A dives the world's most beautiful coral reefs."