Doctor, Doctor!
Destination: Fiji's Bligh Waters
Trip Date:
Oct 31st - Nov 7th, 2015 -
Comments
Author: Amanda & Joshua
Welcome Back: Chris
Congratulations: Dave, Greg, Felix & Nina on their Nitrox certification
For those of you who don't know, and that would include anyone NOT from Fiji, Australia or New Zealand, the first day of this charter coincided with the final of the Rugby World Cup. It was Australia vs NZ actually playing, although there are Fijian players on both teams. Fijians are among the biggest rugby fans on the planet, so you can imagine our crews' delight when our guests for this charter included five Australians and one Kiwi, all just as desperate to watch the game as they were. Immediately, plans were put in place to rig up an aerial for the TV in the salon and alarm clocks were set for 5am the following morning. Suddenly, all the crew who thought they'd be missing out on this momentous occasion had a little spring in their step. When asked which of the crew would be up to watch the game, Middle Mo replied, "the Fijians". OK then.
Joining the Antipodean contingent of six on this charter, we had a rare selection of Europeans including a Swede, an Austrian, a German, a Frenchman living in Australia, an Italian-Swede living in Switzerland, and then from across the pond, three Americans and a Columbian.
After the rugby had finished (it turned out not to be a good day for Oz, with NZ pulling away at the end to win 34-17), the Aussies consoled themselves with a day of diving in the stunning Vatu-i-Ra area. The currents were perfect, starting slow to give everyone a calming first dive, but then amping up to pretty much full speed for the second dive at Maytag! They took it all in their stride though with Dermot, Greg, Dave, Dae and Jenni all lining up along the ridge and flying like flags to watch the exhilarating show of jacks and sharks. "Right Eye", our resident grey reef shark, made several close passes, checking out our new guests. Anxious that it may have been a bit much for them, Amanda asked cautiously if they'd enjoyed it, a question that was met with bright, affirmative smiles. Well, if you liked that, then you're going to like pretty much anything Fiji can throw at you! Meanwhile at Coral Corner Joshua led a dive of all things great and small, with several grey reef sharks and the tiniest wolverine tambja nudibranch he'd ever seen. 
Having made the rounds by dinner on the second night, we discovered that by sheer coincidence, we had the highest concentration of doctors and nurses on board this week outside of an inner city emergency room! Nine of our fifteen guests were medical professionals, leaving us feeling very safe indeed. Safe, that is, but not completely out of harm's way. There are some things that no amount of well-armed and intentioned doctors can cure quite quickly enough. Poor Penny surfaced from the checkout dive with ear pain that turned out to be a perforated eardrum. Bad luck doesn't get much worse that that… Like an absolute trooper though she somehow managed to maintain a smile and high spirits throughout the week, joining in with all the surface activity (much of it gin-related) her friends had to offer. Rather than isolate themselves from the guests they didn't know, the Australians and Kiwis broke the ice by inviting everybody to their side of the salon for cocktails and music.
For our third day of diving we headed to the Vuya region for a gorgeous day, kicking off at Cat's Meow and Nasi Yalodina with, thankfully, a lot less current than the day before. On top of Cat's Meow, a titan triggerfish smashed open an urchin, which blew bits across the top reef, attracting so many fish that both Chris and Joshua thought the other had fed the fish! That dive was clearly so overwhelming that many of the port skiff decided to take the second dive off just to reflect upon it, leaving just José and Amanda to discover Nasi Yalodina wreck by themselves. Diving with twin sidemount tanks, José was extremely dexterous, managing to swiftly change positions in order to negotiate the narrow swim-though on the main reef without even breaking his stride, so to speak. In the rubble on the exit, they observed two intermediate rockmover wrasses, another dexterous creature, managing to turn over huge pieces of rubble with their mouths.
Later that afternoon on UndeNAI'Able Pinnacle, Amanda discovered the first of many pygmy seahorses of the week. This one was particularly special as he was completely white, head to tail. Armed with a detailed description, Joshua then led the starboard skiff to this diminutive fish, as well as a fluorescent pink anemone and hoards of circular spadefish and blackfin barracuda. It was a week of firsts for many onboard. First manta and hammerhead shark were obviously top of the lists, but on the other end of the scale, a white pygmy seahorse has to come pretty close! That evening we had a second chance to see one, this time the more common brown variety on the night dive at UndeNAI'Able Wall. We also saw the cryptic paddlefin cardinalfish up in the cervices on the wall.
The following day was our first in Namena Marine Reserve. Ann saw her first comet, a particularly beautiful specimen with green on his dorsal fin, hiding in a crevice on the side of Tetons I. The current wasn't quite behaving as desired for Grand Central Station, so while everyone still had a nice time, we crossed our fingers for the following day and heading swiftly back to the south side to enjoy more of the glorious soft coral that Fiji is famous for. 
That night, our Kava Party was a hit. Several "high tides" and a good dose of gin later, our guests partied well into the night with the crew playing so long on the guitar their forearms got sore. It seemed they had met their match! Big Mo surprised the Down Unders with "Waltzing Matilda", including a Fijian version of this tune. Penny led several of her group in the festivities until 2am. It's all fun and games until the 07:30am dive the next morning however. Some guests were noticeably absent, and some remained that way for the rest of the day. Waking up with a kava hangover, Dave vowed to leave kava behind. Dermot was the only reveler to both revel and turn up for diving. Well you know what they say, you can take the boy out of Ireland…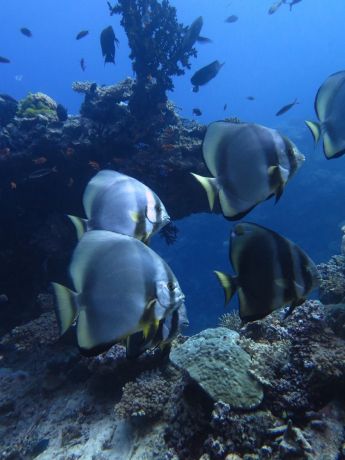 Just passing through - by Dae
Biding my time - by Dae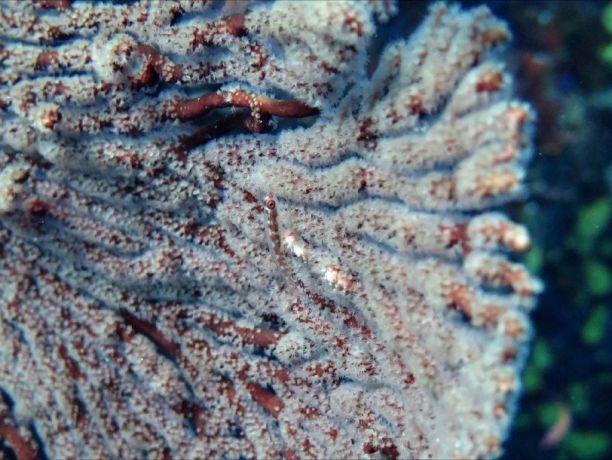 You can't see me - by Dae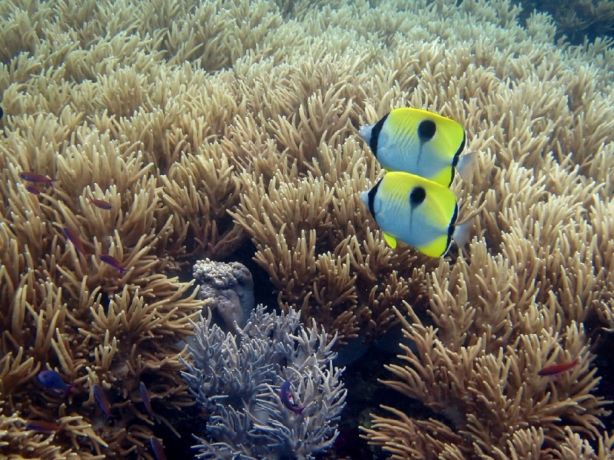 There's no place like Kansas - by Dae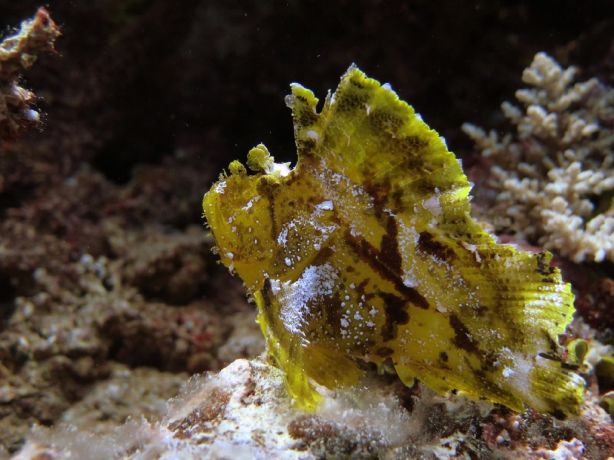 Go away! You're blowing my cover! - by Dae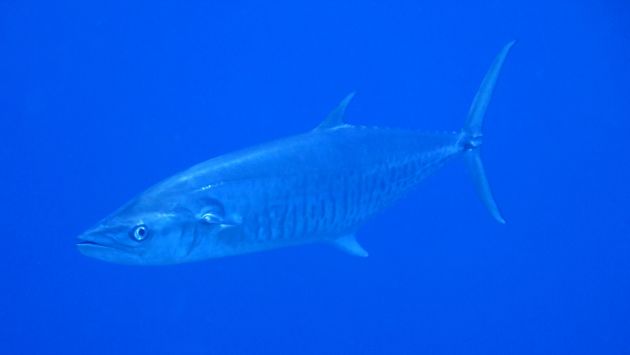 Striking distance - by Dae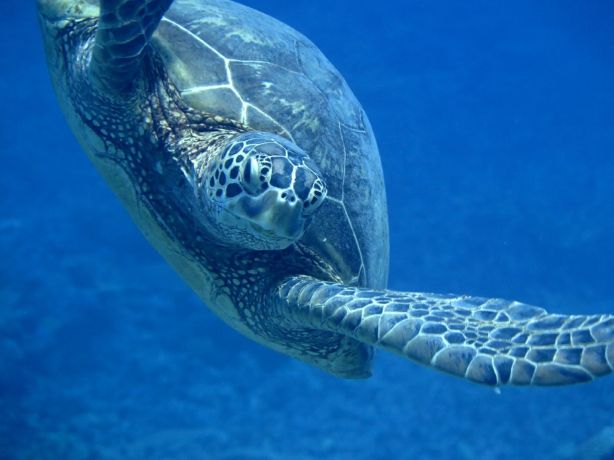 Let's have a cuddle - by Dae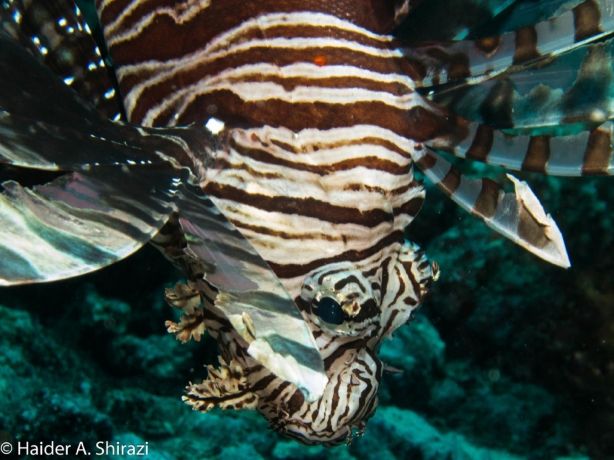 Stalking - by Haider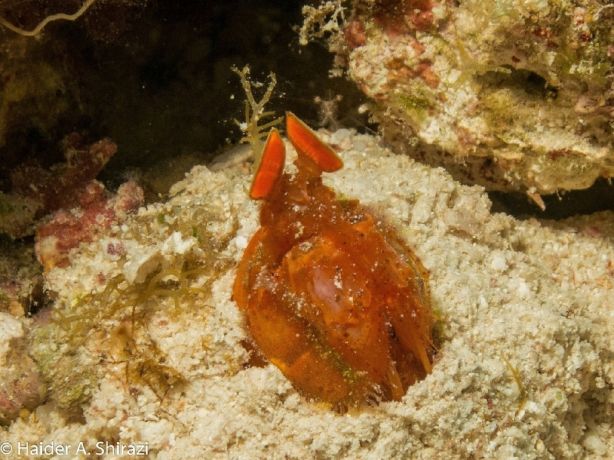 Hexnocular - by Haider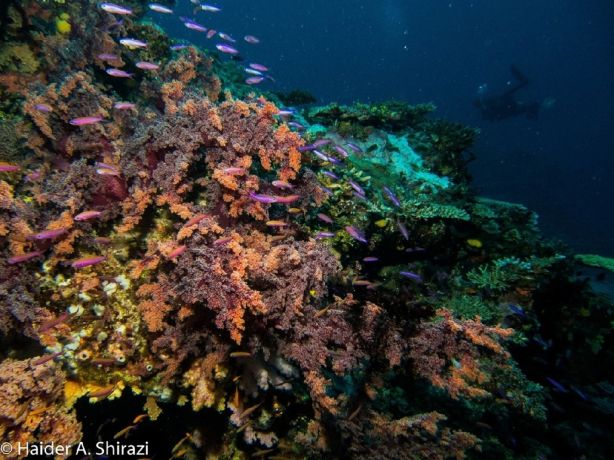 Making a splash - by Haider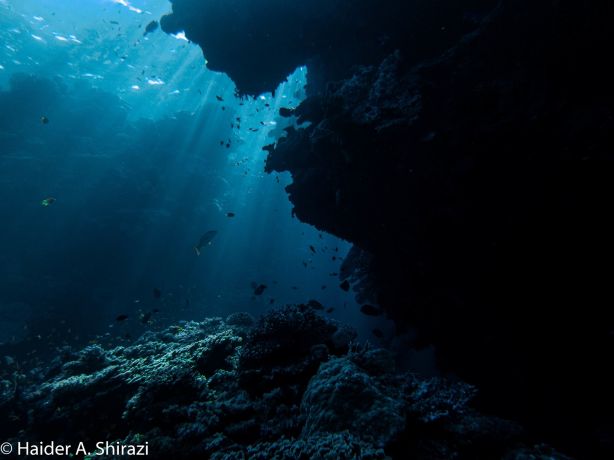 Let the sun shine in! - by Haider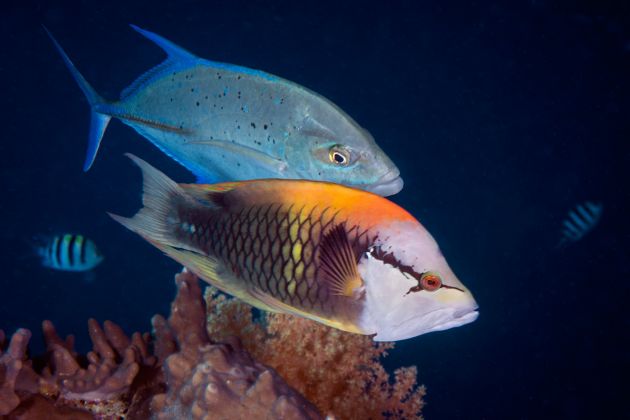 Cramping my style - by Chris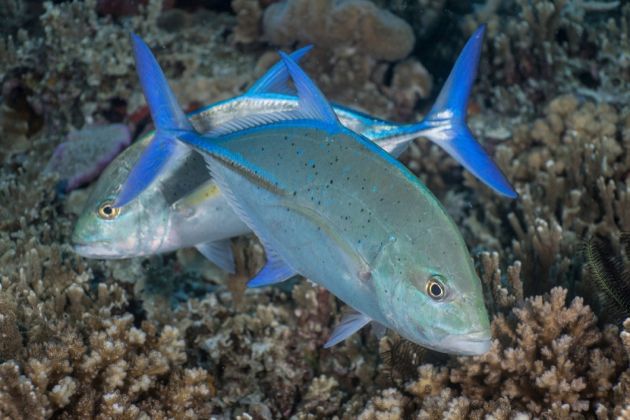 Teamwork - by Chris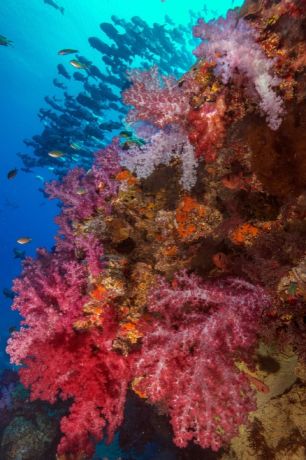 And... they're off! - by Chris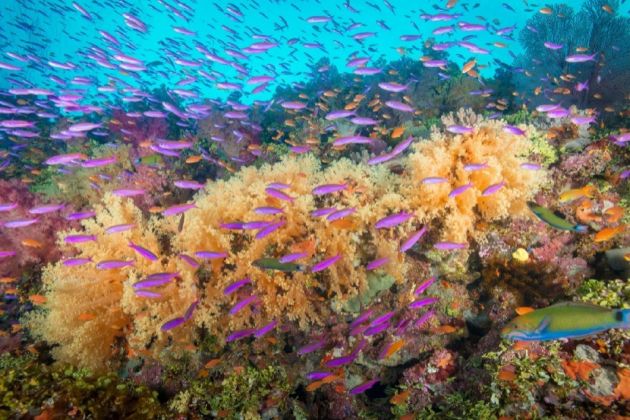 Nothing mellow about it - by Chris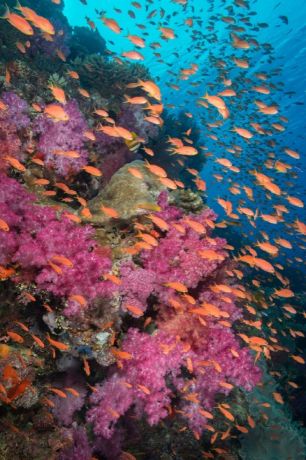 Current junkies - by Chris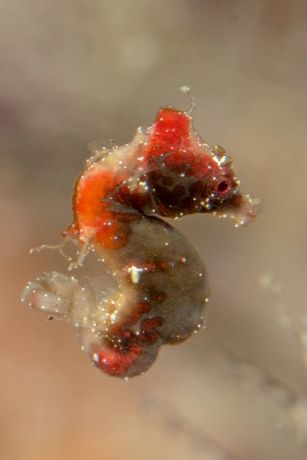 Coochie coochie coo! - by Chris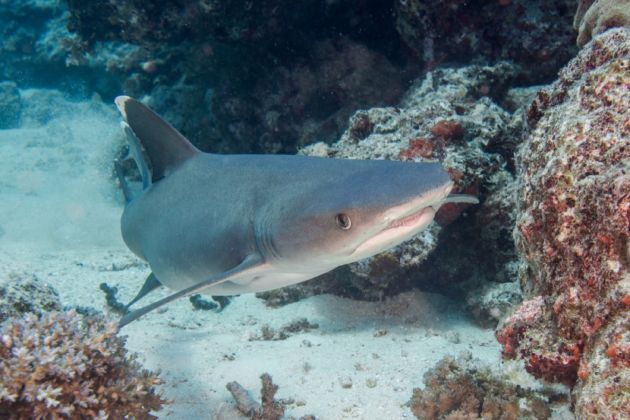 Comin to getcha! - by Chris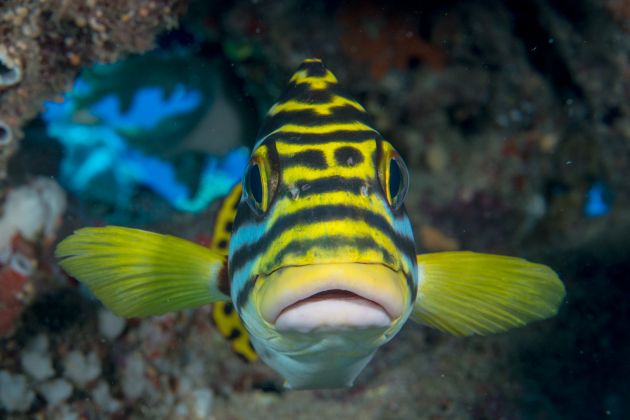 Dopey - by Chris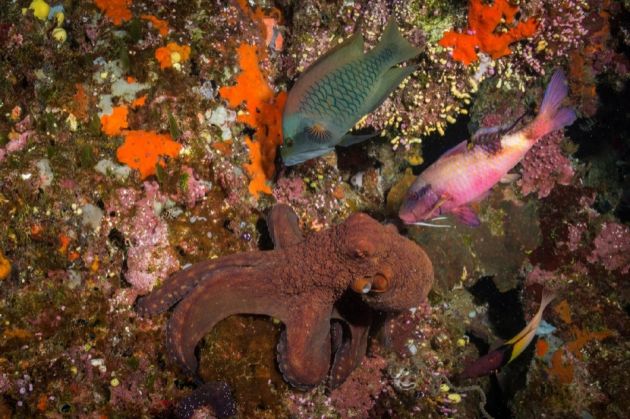 On the hunt - by Chris
Before there dive at Two Thumbs Up, pro photographer Chris informed Joshua that he finally had his macro lens on… no pressure! Stepping up to the challenge, Joshua enjoyed a first of his own, finding the third pygmy seahorse of the trip, swimming his little tail off, plus seven species of nudibranchs and a tiny flatworm. It was difficult to tell if Nina was impressed; her bright blue eyes are always so wide! This morning, the current was behaving as planned on the north side and we had a phenomenal dive at Schoolhouse. No less than five manta sightings, a scalloped hammerhead, huge schools of barracuda, jacks and our ever-beautiful longfin bannerfish. Schoolhouse at its best. When she wasn't busy modeling for Chris, Ann managed to see everything our keen guides pointed out. Grand Central Station on the next dive was equally fantastic with a lot of activity from the usual suspects out on the wall, then on the other end of the scale, Big Mo and Amanda both separately found pygmy seahorses, bringing the count up to five different specimens of this tiny animal no bigger than 5mm, by the middle of Day 5. That's pygmy-tastic!
The afternoon offered up yet more exciting animals in South Save-a-Tack. Jaques, our French guest, would always be somewhere in the general vicinity, but relished the freedom we give our guests, often swimming off exploring on his own. On this occasion however he found something just too good to keep to himself. Kindly swimming back to find Joshua, Jaques led him over to a massive marble ray he'd spied, happily chomping away at some hidden delicacies in the sand at the bottom of Magic Mushrooms II. So preoccupied was he with the task in hand that everyone managed to have a good look at this fairly rare, beautiful ray while Chris threw up his hands, helpless with his macro lens.
The second to last day was at Wakaya. Now, we always arrive here with big hopes, but this week it was especially so, with at least three of our guests having never seen a manta or a hammerhead. Seeing just one of these larger pelagics is lucky, even at this site, but both would be almost too good to be true. Luckily, Dave had managed to keep off the kava the night before, so having missed much of the action from the previous day, he was once again raring to go. And it was just as well. By the end of our three dives on this very special location, Haider, Dae and Dave had all managed to successfully tick both manta and hammerhead off their lists. Haider even had a photo to prove it. It was grainy, but there was doubt that that chunky animal with the freakishly shaped head was the elusive fish on the wish list. An enormous school of bigeye barracuda remains hovering above Lion's Den, this time pursued by predatory green jobfish and blubberlip snapper.
After our three dives at Wakaya, we heaved anchor and high-tailed it for the island of Makogai for our village visit. Chief Greg represented us with grace and aplomb and the inhabitants were as charming and welcoming as ever. We think the person who enjoyed the visit the most was an Indian fellow working for the fisheries department in the village who got to dance with Penny. With his arm around the waist of the attractive blonde, he looked like he had just won the lottery!
That evening, photographer Chris treated us to a stunning slideshow exhibiting a small selection of his work collated over the past 30 years, along with the captivating stories of his interactions with the marine life that led to these prize-winning shots.
When Mark originally contacted his buddy Haider to see if he wanted to come to Fiji on NAI'A with him, Haider's immediate response was "That depends, will we dive E-6 and Mount Mutiny?" After ascertaining that, when possible, we do indeed try to put those sites on our itinerary, he agreed. So you can imagine the anticipation, many months and several thousand miles after that question was asked, when we finally wrote those two sites on the white board for the last day.
As luck would have it, the weather was perfect, as it had been all trip long for these lucky divers. The sun was streaming through the Cathedral in E-6 giving it an eerie glow and then, at Mount Mutiny, Rainbow Reef really lived up to its name even more in the bright overhead sun. A huge school of barracuda greeted us as we dropped in on Mount Mutiny, always a good sign. A small current carried us gently along the wall with a giant trevally, dogtooth tuna and even a distant hammerhead being spotted off in the blue.
So was it worth the wait? Well, you'll have to ask Haider about that. Not seeming to be one for emotional displays, he just wore a look of benign happiness on his face when he returned. There's an oncology joke there somewhere….
On the last night, Greg did something we hadn't seen in our two years as Cruise Directors. He got up in front of all the guests and singled out each individual with some personally touching words. So we came to the end of another charter, yet another great bunch of friendly strangers ending the seven days as firm friends.
First hammerhead for Dae. First manta & hammerhead for Dave!! Amazing experience; in love with diving – thanks for the experience Amanda, Joshua, Big Mo & all the crew!!
- Dae & Dave
Finally, despite my very painful shingles, I was very happy to be able to participate in (almost) all the dives. A big thank you to Amanda and Joshua for their organization and assistance and for allowing this "solo diver" to dive without restraint! It's a great pleasure for me to have the liberty to dive without taking risks! Bravo.
- Jaques
Our Guests...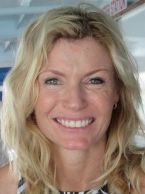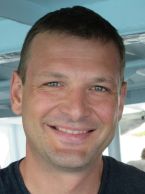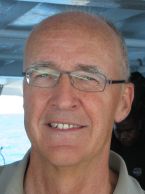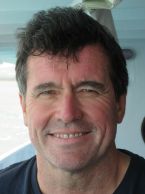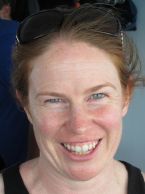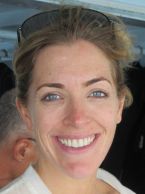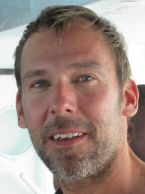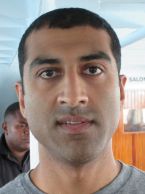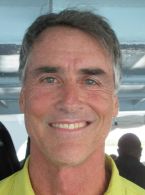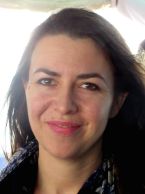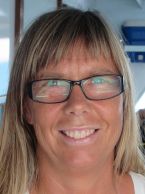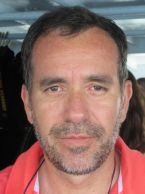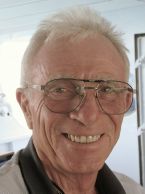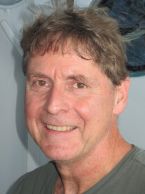 Comments
"NAI'A made a believer out of me! Fiji has been grossly underrated by both divers and scientists. Incredible fishes here and definitely worthy of protection."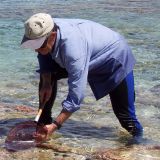 ~ Dr. Gerry Allen, Ichthyologist & Author, Conservation International