It's All Rainbows & Butterfly (fishes)
Destination: Fiji's Bligh Waters
Trip Date:
Mar 25th - Apr 1st, 2017 -
Comments
Author: Vanessa & Chad
Congratulations: Congratulations to Cathie on reaching 400 dives, to Jamie on becoming Nitrox certified and to Scott and Gail on legalizing your wedding!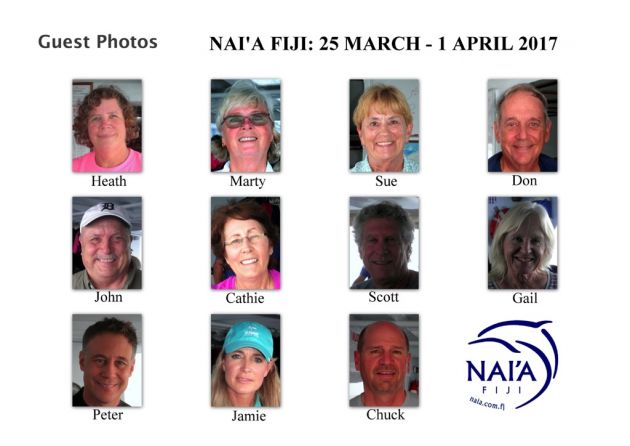 Welcome aboard to our lovely group of divers for the week! First up, a gang of six from The Villages in Florida: divers for decades but still a liveaboard virgin or two amongst them. Joined by Scott and Gail - recently married (legally!) - Jamie and Chuck - outdoor enthusiasts from Colorado - and Peter, a dedicated doctor from New York. Great to dive with you all guys!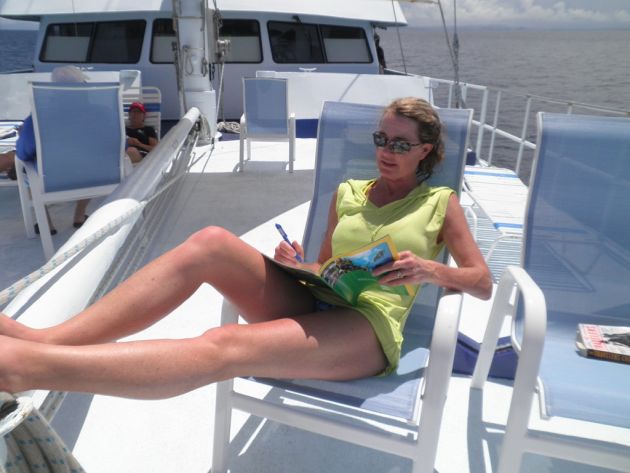 We had a lot to celebrate on this trip!! Jamie (seen here, studying hard between dives!) gained her nitrox certification, Cathie celebrated her 400th dive (amazing achievement!) and Scott and Gail celebrated their legal wedding some three decades after the original event (long story...!). Was a pleasure to share all this with you aboard NAI'A.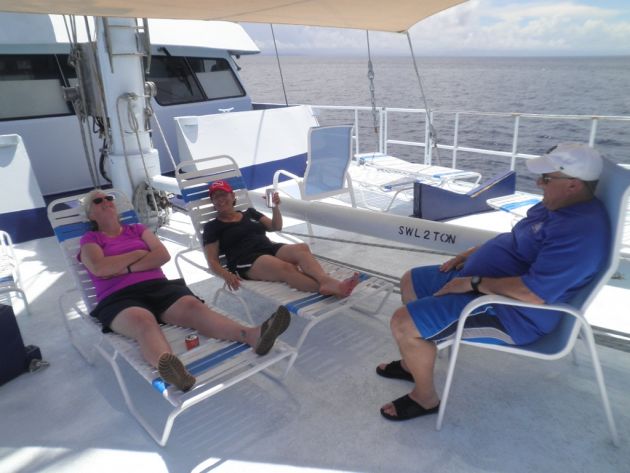 Diving 4-5 times a day gets a bit tiring! But there's always time to find a cheeky ten minutes to relax up on the sundeck. Our Villagers certainly made good use of it! We were so lucky this week to have glorious sunshine and calm seas, plus stunning sunrises and sunsets, every single day.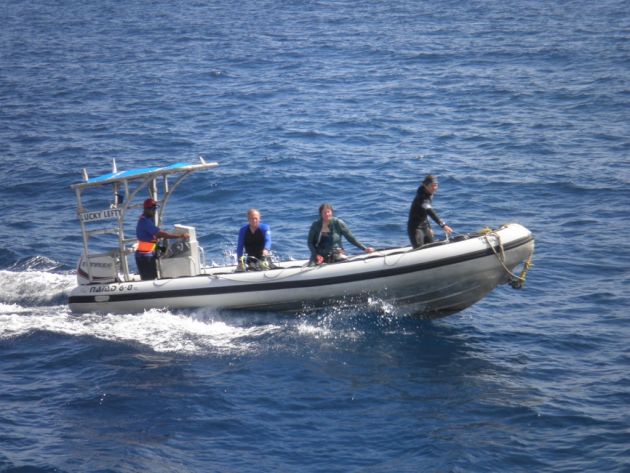 Our awesome skiff drivers, Sly and Mark, got us out to a ton of amazing sites, dropping us perfectly and allowing our divers to see all the best stuff: not least, HAMMERHEADS at Schoolhouse in Namena and DEVIL RAYS at Nigali Passage in Gau!!!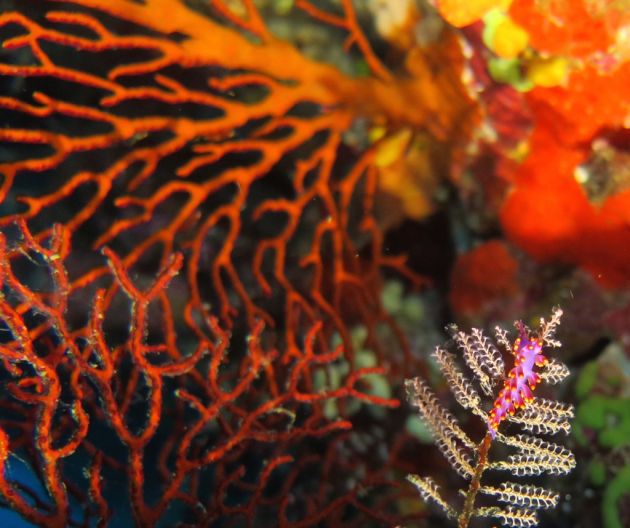 As well as the big stuff, we also spotted a load of cool macro critters throughout the week, including several different, beautiful nudibranchs...can you spot the little cutie in this picture? Photo Credit: Heath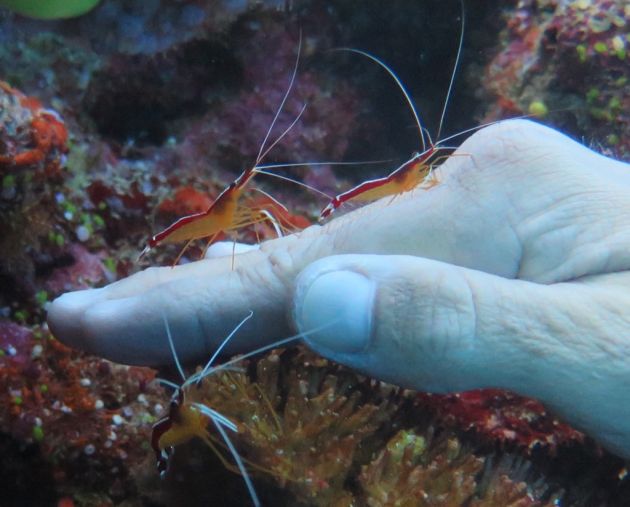 A few of our guests treated themselves to a cleaner shrimp manicure! Vanessa was in for a shock during hers when a resident moray came from nowhere and determinedly head-butted her hand...that's what you get for stealing his shrimp! And he wasn't the only territorial fish that dive....Peter put up a good fight against a most aggressive Yellow Damselfish! Photo Credit: Heath.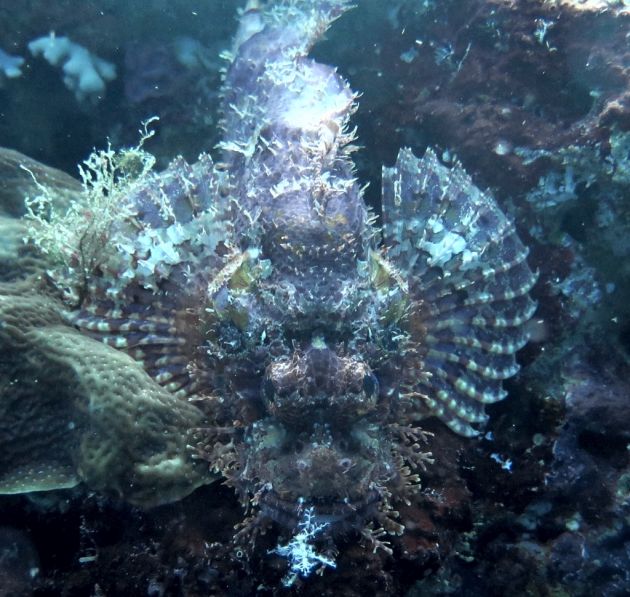 Fiji has somewhere between 700 and 1000 different fish species, some easier to spot than others! On most of our dives it's hard to look away from the hundreds of colorful fish just streaming on by but sometimes it pays off to focus and stare a little bit closer at the reef....check out this awesome scorpion fish! Photo Credit: Heath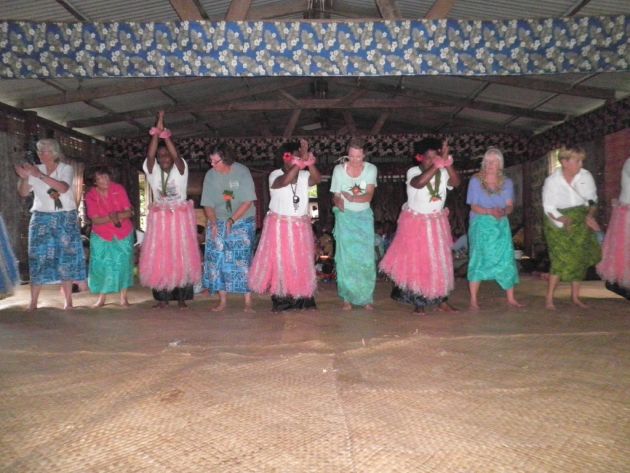 Everyone had an incredible day diving Nigali Passage at Gau: we couldn't have asked for better offerings from Momma Ocean! As we began our cruise with the current down the passage, masses of barracuda came towards us – bigeye, pickhandle and blackfin in their hundreds – and soon after we ran into our old buddy the BFG (Big Friendly Grouper). He kindly escorted us to the bleachers where we were met by sooooo many grey reef sharks, circling us and showing themselves off. Still on an adrenaline high from such spectacular diving, we headed to land for our village visit at Somosomo. All the ladies celebrated an amazing day, joining in some fun traditional Fijian dances with the locals! Go girls!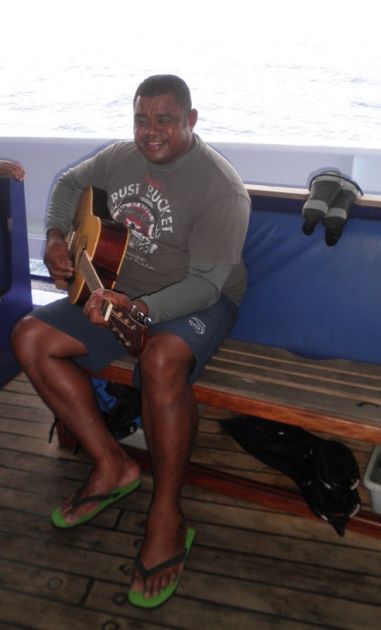 Our crew are a talented bunch! Big Mo here is not only a phenomenal Divemaster and Chief Officer, he's one helluva musician too! We all enjoyed some beautiful renditions of old classics between dives.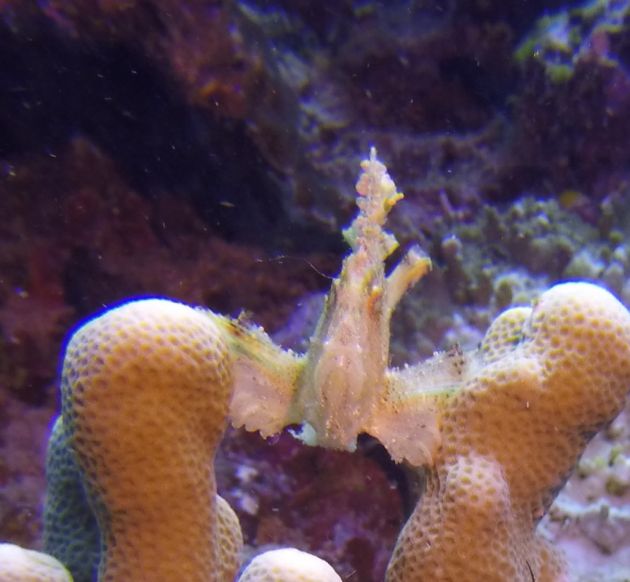 We love this pic, makes us laugh every time we look at it! This is one of many resident leaf scorpionfish to be found at Wakaya. He's not usually posing in quite such perfect fashion! Photo Credit: Jamie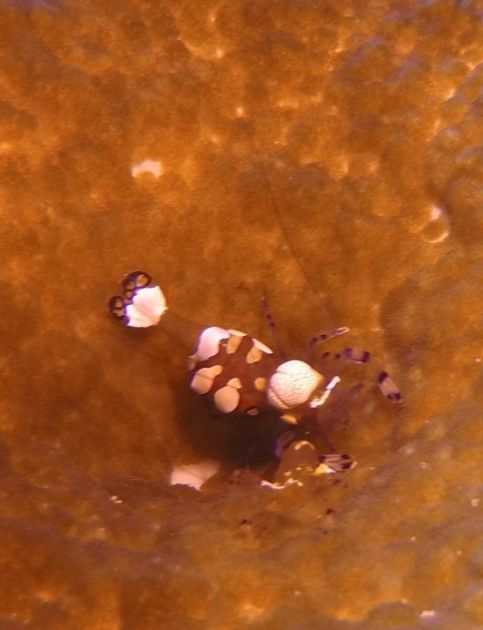 Our guests got super-good at finding the macro critters as the week progressed, especially after they learnt more about habitat in Scuba School! The more you stare at the reef, the more creatures will begin to stare back at you. Everyone started finding their own nudibranchs, flatworms, juvenile fish species, plus tons of crabs and shrimps... This popcorn shrimp is a particular favorite with his distinctive white spots. Photo Credit: Jamie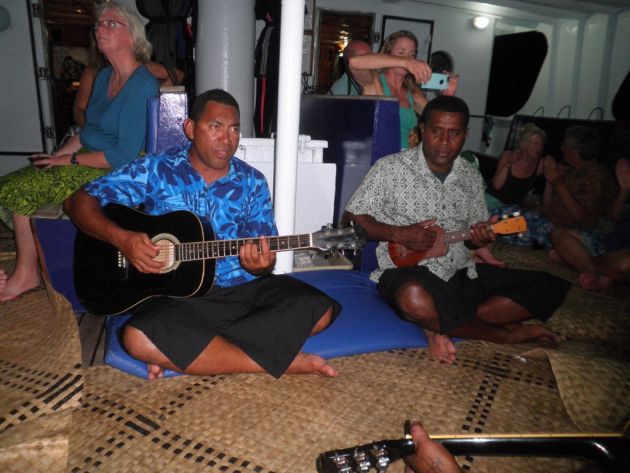 Evenings are a time of extreme relaxing aboard NAI'A. A glass of wine with dinner, endless chatter about the days sightings.....and, of course, the infamous Kava Party! Crew by day, incredible musicians by night, that's our boys! All the guests got involved too: some willingly (Scott on the guitar), some unwillingly (the animal song!). The kava freeflowed and everyone went to bed tired and content.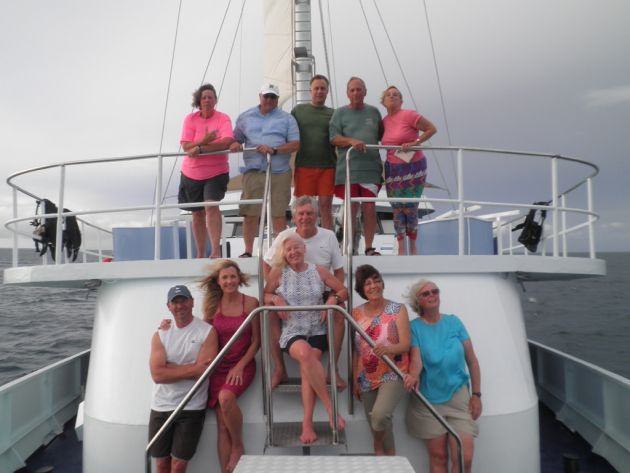 We think it's fair to say everyone left NAI'A smiling, well relaxed and amazed by a week of extraordinary diving. Thank you all for a wonderful charter, hope to see you again soon!
Punk Rocker by Heath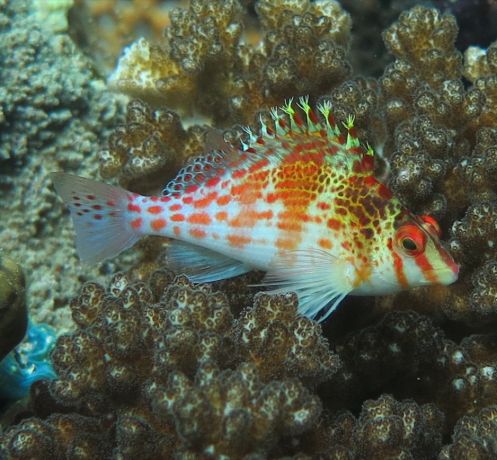 Into The Abyss by Heath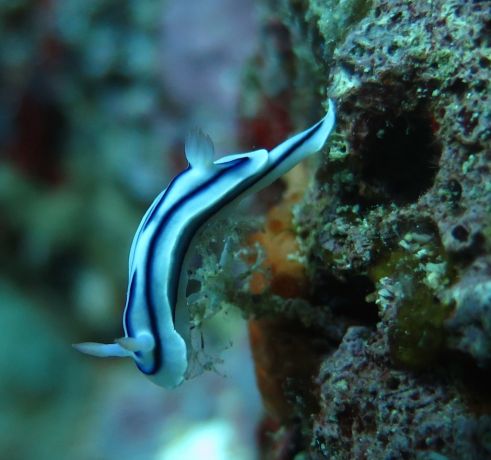 Nudi On The Moon by Heath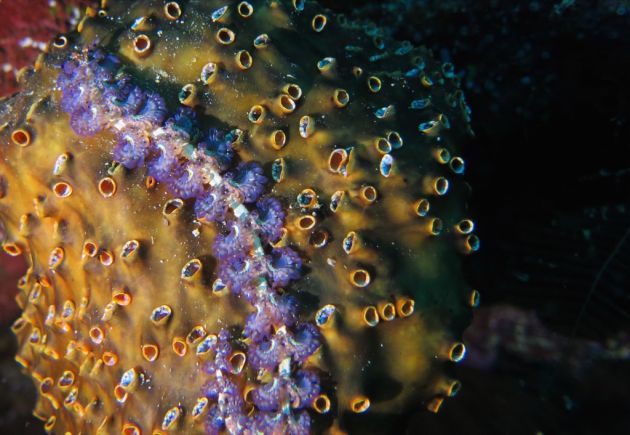 Marching On (Slowly) by Jamie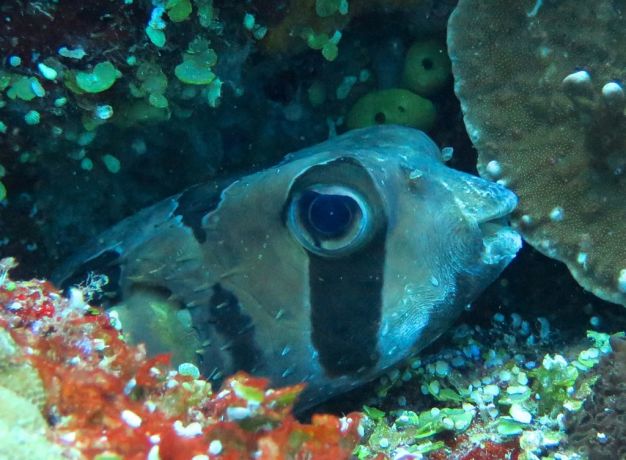 Marching On (Slowly) by Jamie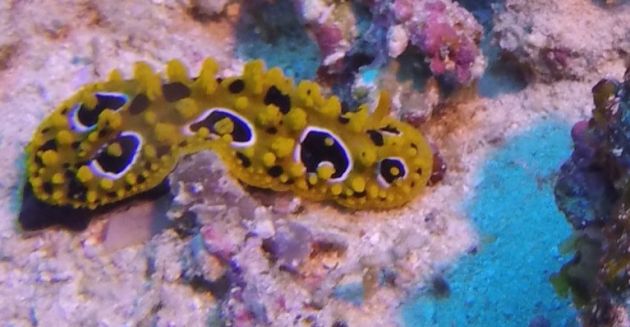 Flying Fijian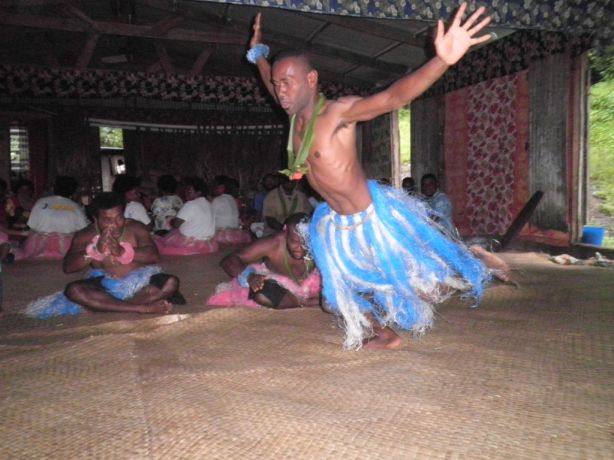 Cuteness Personified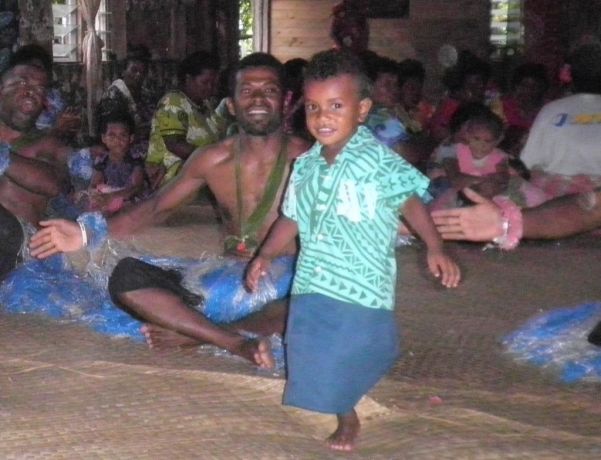 Starry Night by Heath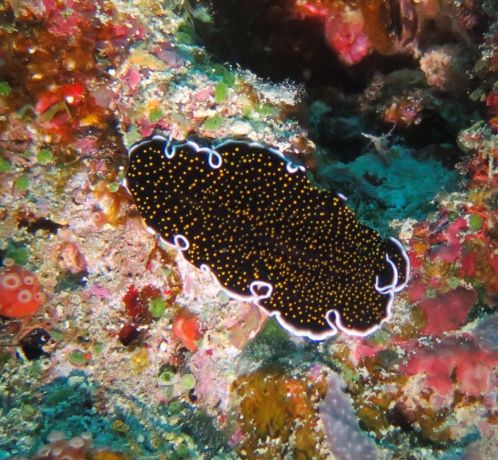 Who Doesn't Love Nemo by Heath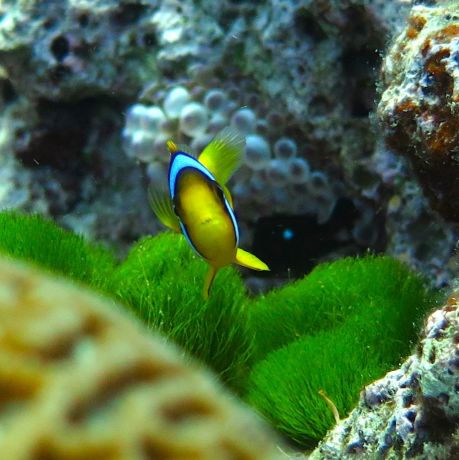 Hide and Seek by Heath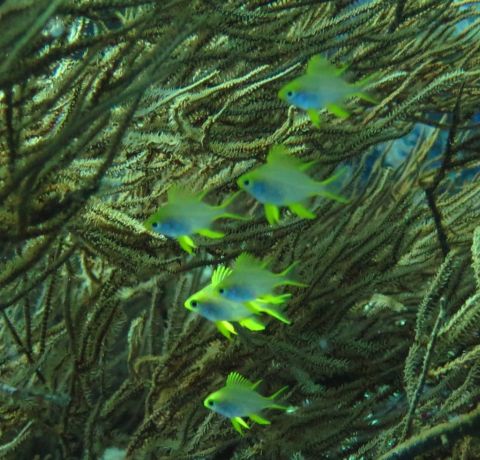 All Eyes On... The SHARKS! by Heath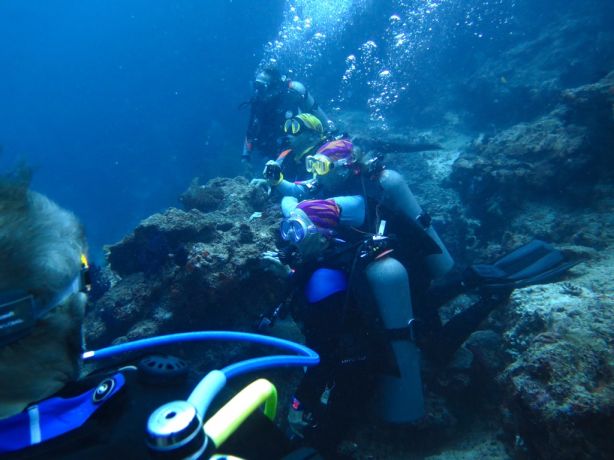 Home Sweet Home by Heath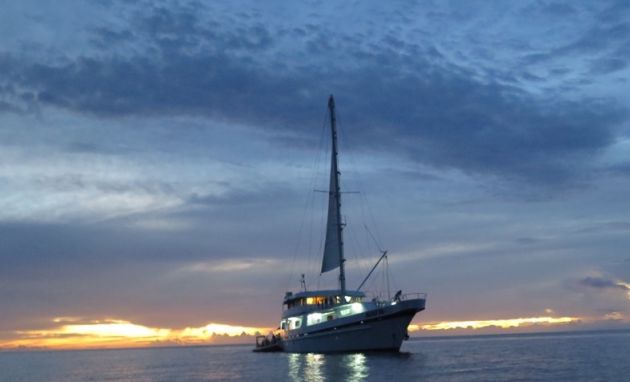 Levitating by Jamie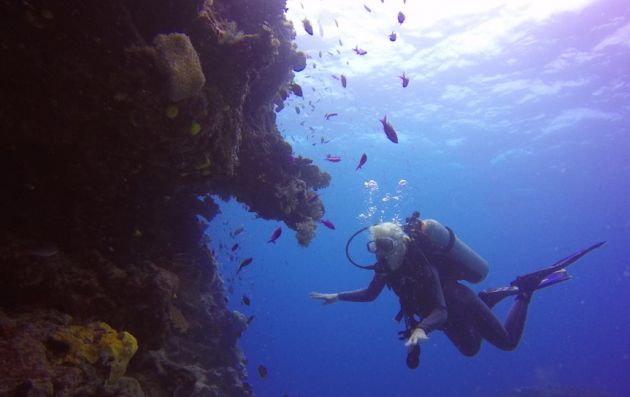 Comments
"NAI'A made a believer out of me! Fiji has been grossly underrated by both divers and scientists. Incredible fishes here and definitely worthy of protection."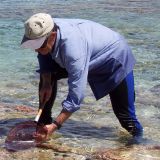 ~ Dr. Gerry Allen, Ichthyologist & Author, Conservation International