No Town Like Motown
Destination: Fiji's Bligh Water
Trip Date:
May 23rd - May 2nd, 2016 -
Comments
Author: Amanda & Joshua
Congratulations: Barb S on her 300th dive!
What are the chances that two independent groups of people, both from Detroit, would end up on NAI'A during the same weeklong charter? Pretty slim, you might think.
Occupying one skiff, Craig, dive shop owner and general comedian, brought his group of loyal followers all the way from Motown. On the other skiff was former Indy car driver, Randy, who brought a case of wine from his own winery and five more loyal followers, also mainly from Detroit. Loyal followers, that is, of the wine. Randy himself, owner of a very fine winery in Napa and the most extraordinary laugh, was a happy bonus! In actual fact, this was a very tight group of friends who certainly made the most of these precious 10 days a year where they get together to drink fine wine, catch up, tell jokes and whenever possible, fit in a couple of dives. The final group was a very select pair, two Buddhists, David and Chip, from Colorado. The last trip David had done was a six-week silent meditation retreat in Austria. With a bunch of rowdy Detroit divers, we had a feeling that this week was going to be very different…
After a fairly successful checkout dive back at our old haunt, Samu Reef, where we found a pair of yellow boxfish, a beautiful intermediate many-spotted sweetlips and a blue spotted stingray, we set off for Vuya Reef 
We were blessed with fantastic weather all week and our first full day of diving was done under a fabulously sunny sky but with a bit of wind. This made skiff entries and exits a challenge for some, but we were well rewarded underwater. The two pygmy seahorses that Big Mo had found last week were happily still there at Cat's Meow, as was one of the same at Vatu Vonu. We also found that the sea spider population is doing fine in this area. Joshua counted up to 18 at Cat's, while Amanda got to 10 in the first 10 minutes on Vatu Vonu and then just stopped counting. They were everywhere! Whatever it is, the sea spiders are diggin' it.
That evening, having made it to the UndeNAI'Able region, Amanda led the first night dive on UndeNAI'Able Pinnacle with a cozy group of two, Chris and Rob. This was only Rob's second night dive of his life, the first being six years ago, which Amanda found out just minutes before they jumped in, eek! Although with the only other diver also being an instructor, she wasn't that worried. He did great of course, even spotting a free-swimming moray, which, added to the red reef crab, grand pleurobranch, baby scorpionfish, feathermouth sea cucumber and the rare and beautiful anguilla bornella nudibranch, made it a very successful outing.
That night we made the journey down to Gau Island, starting on the outside reef with a pleasant drift over some pristine hard coral. We then went for our first dive in Nigali Passage. To say that the current was ripping was an understatement! Everyone enjoyed the swift ride down the passage, but some found the Bleachers harder to negotiate than others. Poor Beth decided that it was just too difficult and carried merrily along her way until she ended up in the lagoon much earlier than everyone else. Meanwhile her dive buddy Marcia frantically looked for her underwater. Back on the dive deck, Beth sat there with a smile on her face, laughing at the chaos that had ensued down there. Nobody enjoyed this more than Craig, however, who also came back laughing and continued to good-naturedly rib the pair of ladies all morning. We were starting to get a feel of the group dynamics by now! In addition to the usual suspects of schooling bigeye trevallies, red snappers and three species of barracuda, the starboard skiff also spotted three Spanish mackerels, one of which was a monster!
That afternoon was our village visit to the beautiful people of Somosomo. Headman Tom did a very fine job of leading our tour and of course the children charmed everyone with their cute dance performances. Both Barbs and Beth got up and boogied with the village ladies, while Brian, himself a musician, was amazed at the a cappella harmony that we have become so familiar with.
Meanwhile, Randy, Bryan and Doug stayed back onboard to rest. Like the loyal friends that they were, they didn't want to start in on the wine stash that was jointly owned, so decided instead to sample Fiji's finest Bounty rum, unaware that its registers at a powerful 116 proof – whilst they waited for the rest to come back. This was how we really got to discover the full glory of Randy's laugh. Let's just say that when we all returned, it turned in to a pretty lively evening!
Calm seas and sunny skies greeted us as we awoke on Tuesday morning. In the distance, you could easily see the wingtips of mantas piercing the amazingly un-Fijian flat surface. On our way to the dive sites, we carefully approached, jumped in and managed a glorious half hour of snorkeling with nine mantas. They were all around us with mouths wide open inhaling plankton and posing for photos, often close enough to touch. With flat seas, the reef below us, bright sunshine above and little current, we really couldn't have asked for any more. We were already looking forward to the guest photo slideshow this week!
After the previous days' glitch in the Nigali Passage, Joji overheard Marcia and Beth anxiously discussing what they would do and immediately offered to accompany them personally. Beth suddenly relaxed and gazed at Joji, enamored. Nice one Joji, not just a cheeky grin after all!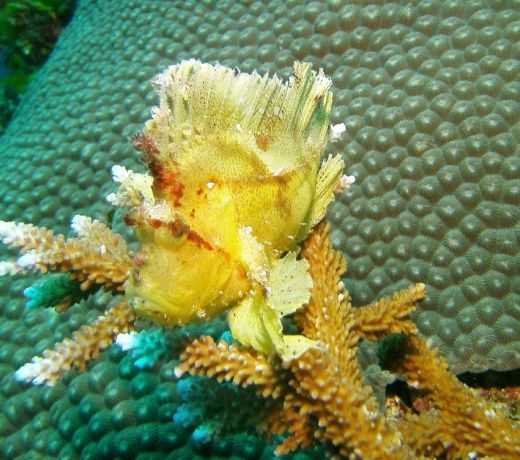 Perched on high - by Chris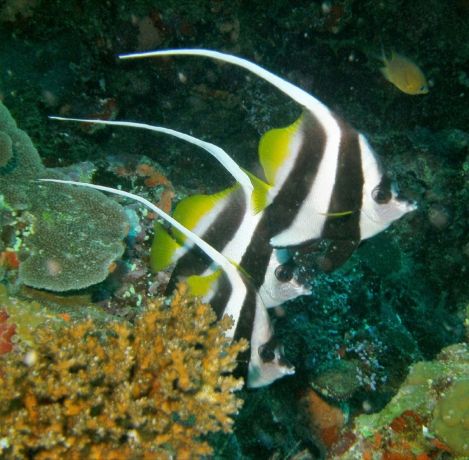 Three's a crowd - by Chris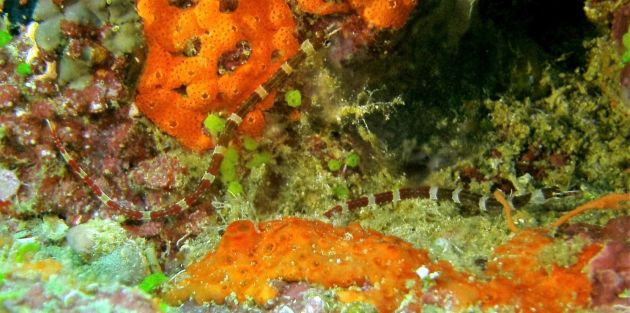 Playing in the band - by Chris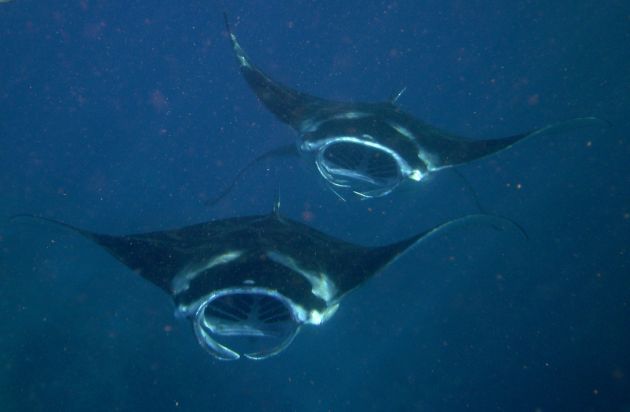 Cleared for landing - by Chris
Gulp! - by Chris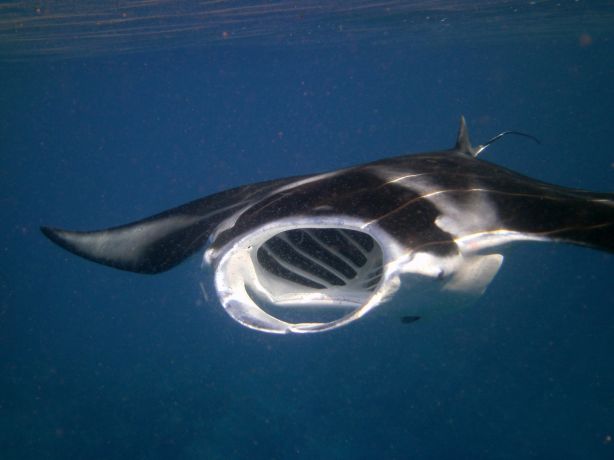 Open wide! - by Chris
Sunny streak - by Pete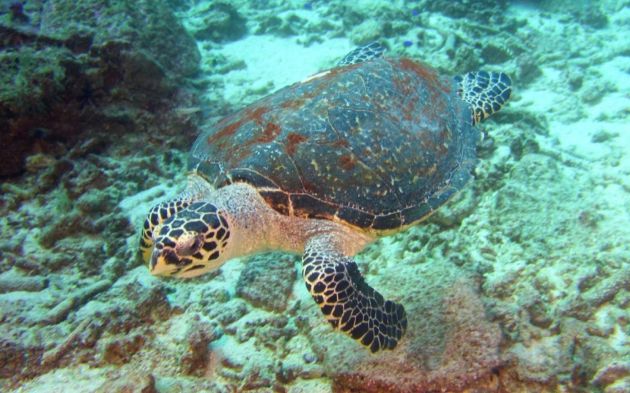 Hawksbill in 3-D - by Pete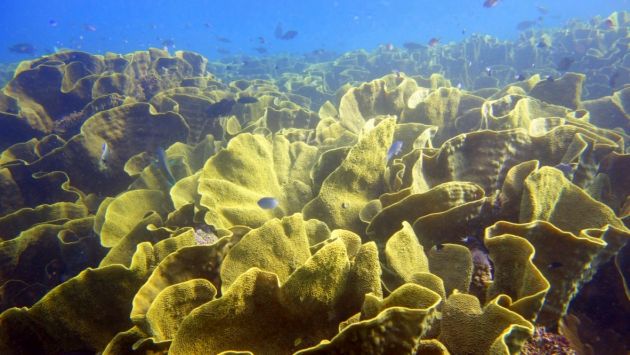 Coral salad - by Pete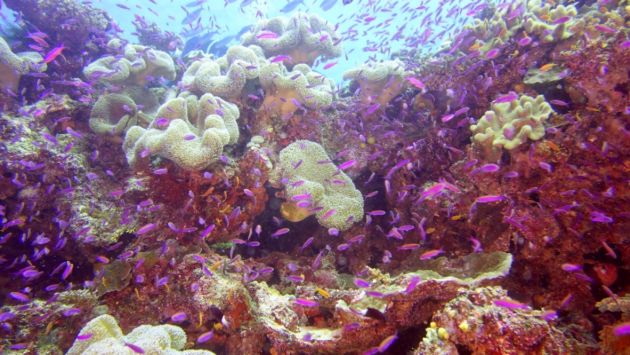 Fish soup - by Pete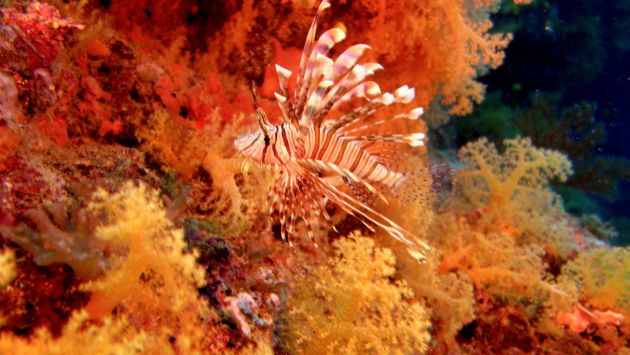 Lion's share - by Pete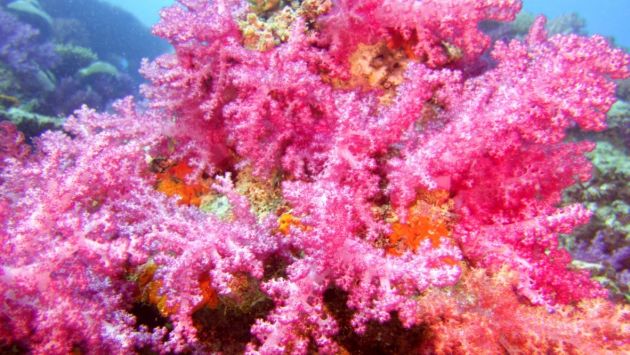 Real men wear pink - by Pete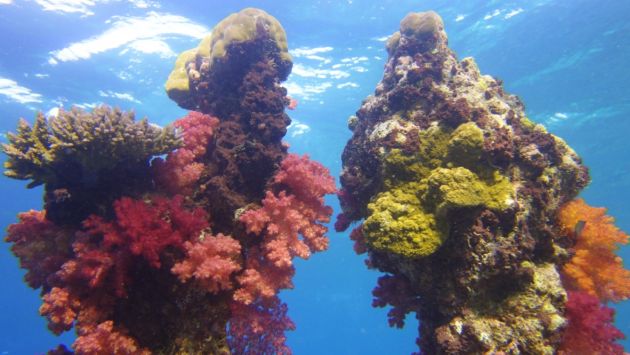 Towers of color - by Pete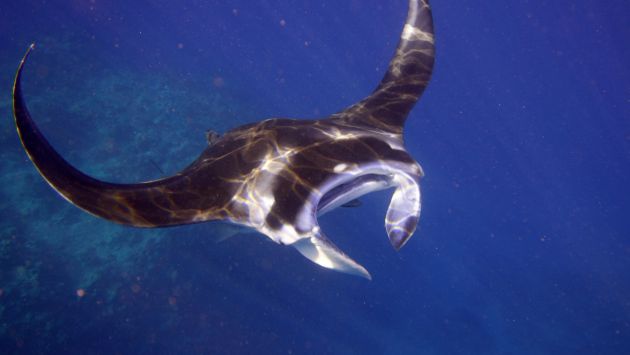 Soaring - by Pete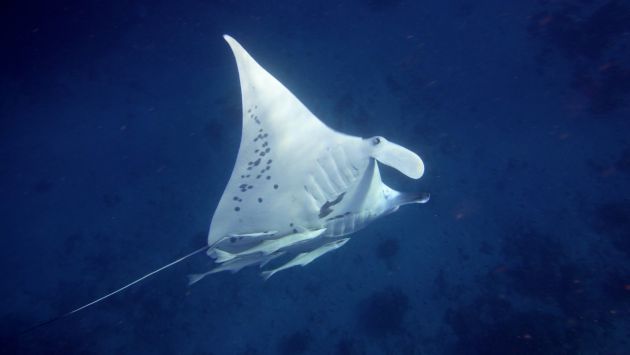 Banking left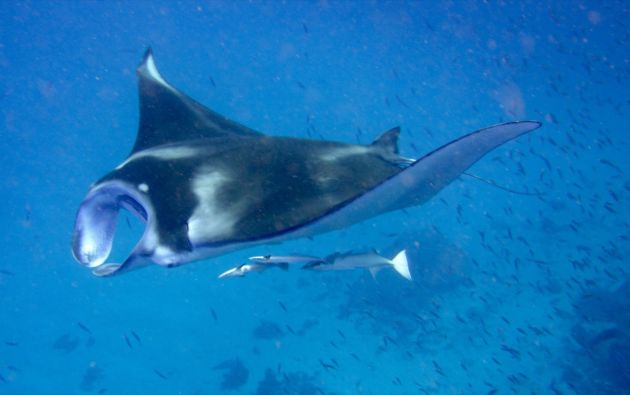 He's onto something - by Pete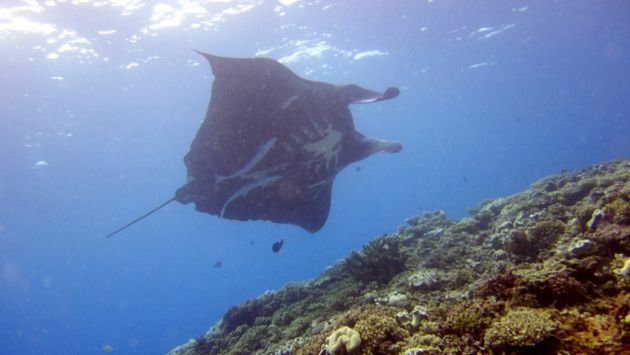 Because you can NEVER have too many manta pictures - by Pete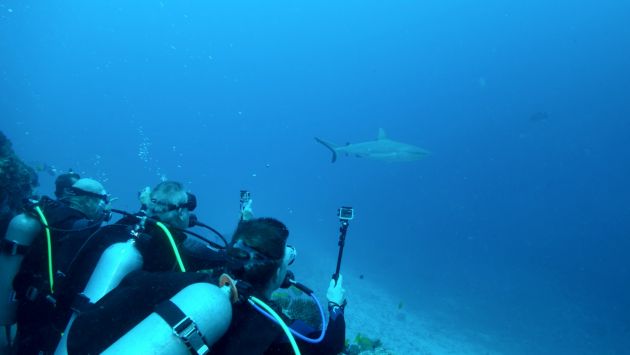 Ringside seats - by Pete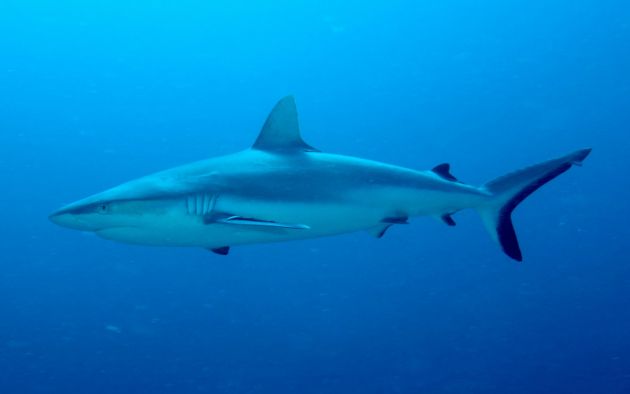 Shark domain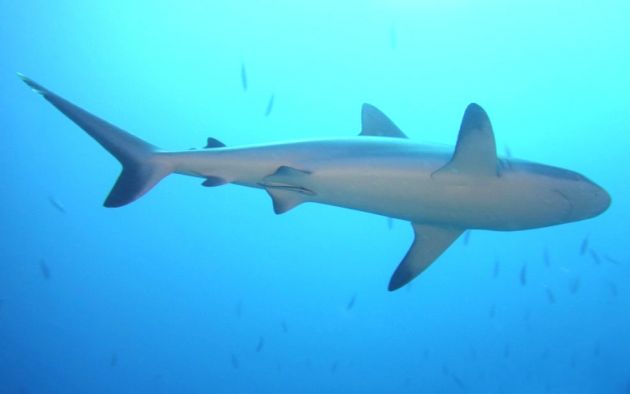 Darting above - by Pete
That day's current wasn't nearly as strong so we were able to take in the beautiful soft coral along the walls a little more this time. Still tons of sharks, barracuda, jacks and snapper and at the end, a little surprise. Last divers down, Pete and Amanda, were about to go up when they got a special visit from a sea snake. This gorgeous banded sea krait swam around for full twenty minutes, showing off the extent of his fluid graceful movements, before being forced to the surface to breathe. Not to be outdone, John, Pete, Ben and David all managed to catch one in almost the same spot at the end of the following dive. Mantas in the morning, sharks at midday then a free swimming snake in the afternoon… that's a pretty good day by anyone's standards!
Little did we know, the next day was to be even better. Since the cyclone (from now on, "the cyclone" will always mean CAT 5 TC Winston, which slammed into Fiji on 20th February 2016) we have been sorry to report that we have seen no hammerhead sharks. This is a long time to not even have a glimpse, so it was with increasing sadness and trepidation that we would come to Wakaya every charter and notice that they were still absent. So, imagine how her heart leapt when, on our first dive at Lion's Den that next morning, Amanda heard a frantic rapping on Rob's tank, who, swimming slightly shallower than the rest of them, spotted one of these stealthy predators sail over the top of the reef and down over Lion's Den itself. Happy days! Everyone gazed at it swimming out in to the blue then turned to do the Hammerhead Dance with each other. You know the one. Everyone saw it except for Chris and a very unhappy Bob.
Excellent sightings of mantas and hammerheads continued all day. Both skiffs experienced fantastic 20-minute manta encounters at Vatu Vai before dropping to the bottom of the pinnacle to see two cryptic winged pipefish. During a subsequent dive Blue Ridge, Pete had shown Joshua that his camera battery had died, so he could just stare wistfully as a manta gracefully glided by us 10 minutes later. Then it was the starboard skiff's turn for a visit from a gorgeous scalloped hammerhead, again over Lion's Den. With his back to the bommie, Joshua stared into the huge school of fusiliers and surgeonfish with hope when he saw an unusual shape amongst them. As the cloud of planktivores parted, a majestic hammerhead appeared with its mouth wide open! She (yes, it was close enough to tell) turned so we could see her contrasting streaked sides and returned to the blue. She then returned and gave us another great look from all angles. John and his buddies later saw her drive towards the reef and up a sandy chute, just below them!
Still upset about missing the earlier hammerheads, Bob's only request for the last dive was that she be taken back "to wherever the hammerhead is". Sure… of course… because hammerheads stay put. Almost immediately after jumping in at Lion's Den, we were in luck; a solitary scalloped hammerhead swam by underneath us along the reef. Success! But that wasn't all. A few minutes later, Amanda was alerted to some clamouring ahead. A wide-eyed Bob, overwhelmed at what she was looking at, looked like she was doing her best to seriously maim herself. What she was actually doing was a frantic hand-signal-medley of "come here"-"look"-"hammerhead", all with a magnifying glass and a long reef stick in her hand! She of course had seen another hammerhead, two in fact. She, Rob and  Barb had their own wonderful private viewing.
Once again, Rob and Chris were the only takers for the night dive replete with crabs of all shapes and sizes 
Vatu-i-Ra for our second to last day was choppy, but beautiful. We had very little current, but still managed some good sightings, including several sharks to fill in the last few days of the Great Fiji Shark Count, and a free-swimming flatworm at Coral Corner. The leaf scorpionfish at Maytag was out on display but was definitely having its thunder stolen by very flamboyant pink and purple flatworm who had the cheek to share the same ledge. We doubt it'll be there next time, there's only room on that ledge for one! Maytag was the breadwinner that day, with plenty of grey reef sharks, a couple hawksbill turtles and a purple scorpionfish. In fact, nearly all of the scorpionfish were purple this week, we think, in honor of Prince.
For the last dive of the day we headed to an exploratory dive site called April's Reef, somewhere we'd been meaning to try for a while. Turn's out the main reef was not worth the gas, but the two pinnacles off to the south definitely were. With large bushes of black coral, in which Amanda was excited to find a slender ghost pipefish, and lots of schooling fish around the current facing edge, it made for a pleasant way to end the day. After about fifty minutes though, the starboard boys decided it was time to go up. Or maybe it was just after the rest realized that Bryan had already surfaced, that they decided to race after him. It was fast approaching wine o'clock and nobody wanted to be late!
That night was our kava party, including the animal song, which the whole group had already had several practices at. When it came to John's turn, he turned down the initial animal in favor of another. When he finally got assigned the one he was waiting for, we could see why as he leapt all over the dive deck adding actions to his monkeying sounds!
Our last day was spent along the north coast of Viti Levu with some very fishy diving at the Pinnacles of Nananu-i-ra and colourful swim-throughs of Labyrinth and Golden Sunset. A school (?) of medusa were drifting by the reefs and Indo-Pacific sergeants, eyemask surgeonfish and orange-lined triggerfish were munched away at the passing buffet.
While our two groups of divers kept to their own sides of the salon for meals, there was a great vibe all week, lots of laughter on both sides, many HEY-HEY-HEYs and quite possibly some new connections made. They are after all, from the same neck of the woods. You know what they say, there's simply no town like Motown. See you again soon!
A great experience on the NAI'A! Memorable time with family and friends. The best crew of any live aboard we've been on, knowledgeable in all aspects, always warm and friendly. We thank all of you from the bottom of our hearts. Would love to come back!
-Craig, Barb, Matt & Rob
Our Guests...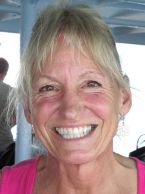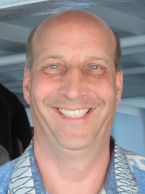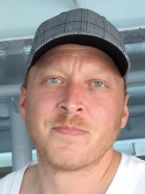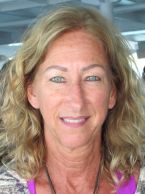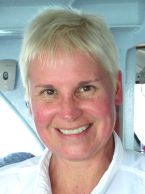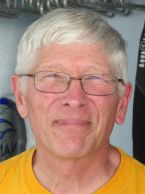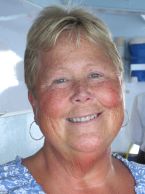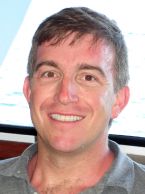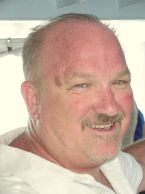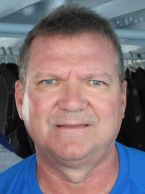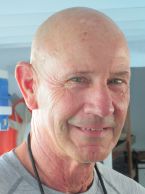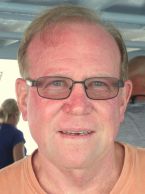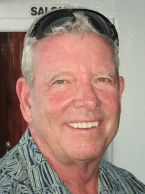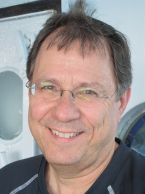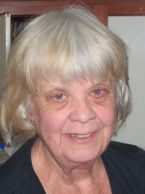 Comments
"We've been on other liveaboards – this is by far the best. Crew, food, sites – everything fantastic!!! Amanda – thanks for saving my ears & Joshua – thanks for saving Steve! The boat layout is top notch & the rooms are great. Thanks so much for an excellent trip."