Out with a Bang
Destination: Vatu-i-Ra, Gau, Wakaya & Namena
Trip Date:
Dec 3rd - Dec 10th, 2011 -
Comments
Author: Ed
Welcome Back: David Griffore, Rona Glover and Sarah Fisk
When 15 Nai'a guests arrived into Lautoka port on Saturday they had no idea what an incredible week they about to encounter. It was the last trip of the year for Nai'a until the New Year charter and she went out with a bang. The weather has been beautiful all week. Gentle south-east trade winds, blue skies every day and crystal clear water made for some spectacular diving.
Vatu-i-Ra was the first stop and with gentle currents, sunshine and nutrient rich water our group could not believe their eyes. All day we were blessed with not only soft corals but sharks too. It seems our white-tipped friends have been doing more than patrolling the reefs for injured fish and the reefs were full of baby white-tip reef sharks, some of them only 30 cm long! Very cute, especially for Sue who had never seen sharks before and appreciated being broken in gently!
So, next stop was Wakaya and although we had previously planned only two dives, the third was difficult to resist with the reef in such incredible condition and the sunlight penetrating into the deep ocean. The usual suspects such as the Decorator and Helfrich's Dartfish were on show and basking in the sunshine while visitors from the blue such as large schools of barracuda and monster Spanish Mackerels made close passes. Then came the second dive and whilst nobody expecteing it, two large Scalloped Hammerhead sharks raced in to see what all the commotion was about.  They stuck around for nearly the entire dive ducking in and out of view and even came back on the last dive of the day for their close-up pictures. Also on the last dive, Dave was chuffed to bits to finally get his picture of those elusive blue Ribbon Eels.
After 3 dives there we headed to Makogai to visit our long-time friends, the villagers. This week was the last time we would see our young warrior, Setoki, before he leaves for the start of school in January on the main island. You could see he was sad but like the young warrior he is, him and his father put on an amazing meke for us that was one to remember. We said our final goodbye's at sunset after some Kava and our best dance moves and set our sails for the short journey south to Gau.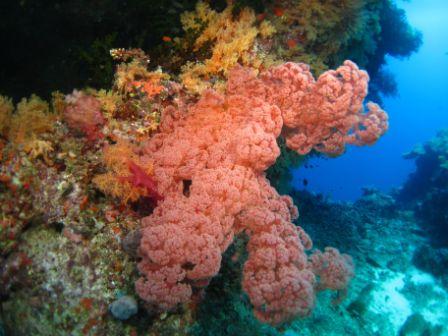 Beautiful Soft Coral from Allen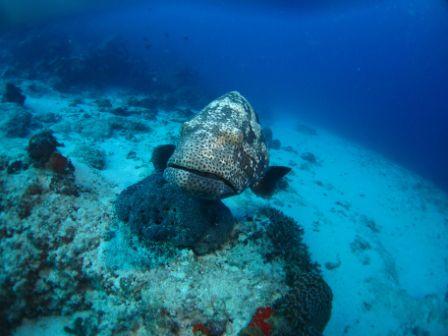 Curious Malabar Grouper by Allen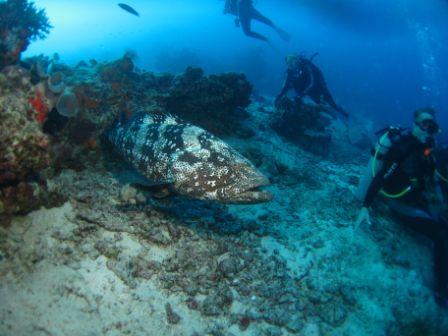 Malabar Grouper. Shot by Allen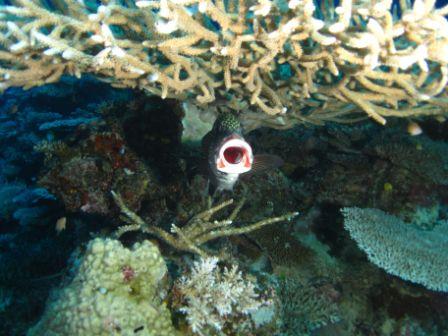 Sweetlips puckering up. Photo by Allen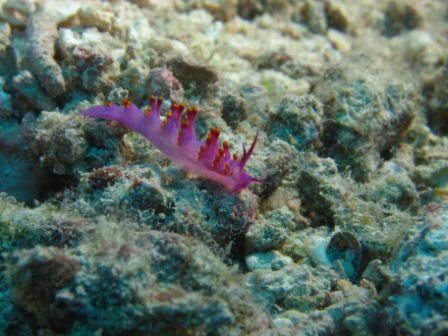 Flabellina Nudibranch. Shot by Allen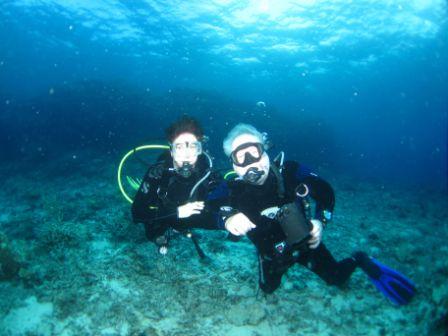 Jim & Sue. By Allen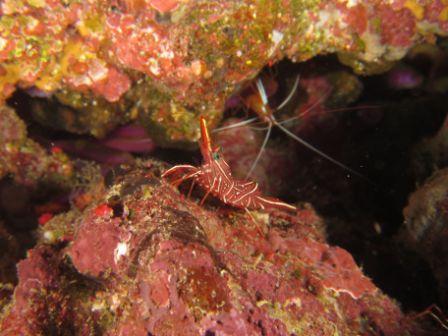 Hinged-Beaked Shrimp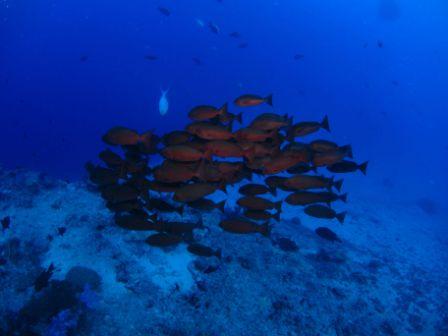 Slender Pinjalo at NSAT. By Allen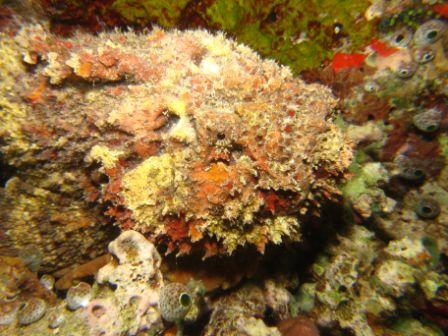 Stonefish. Taken by Allen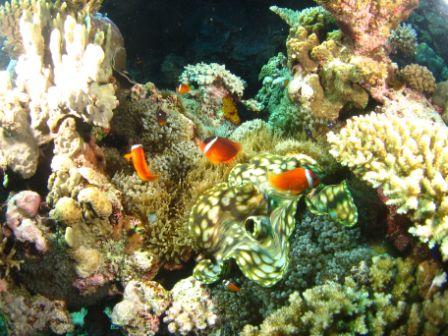 Our endemic Fiji Anemonefish hovering above the clam. By Allen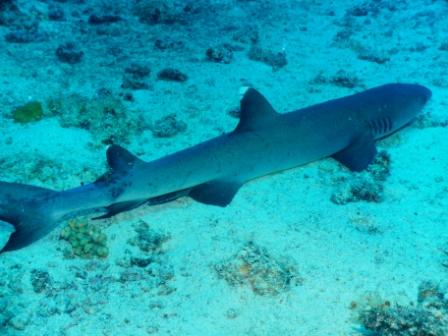 Great white tip shot. Taken by Jim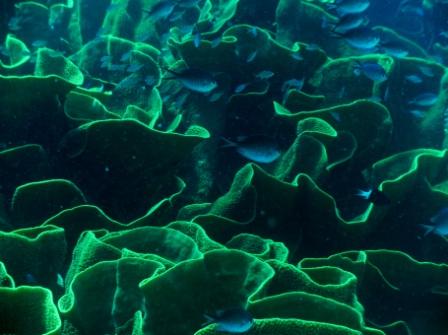 The cabbage patch, by Jim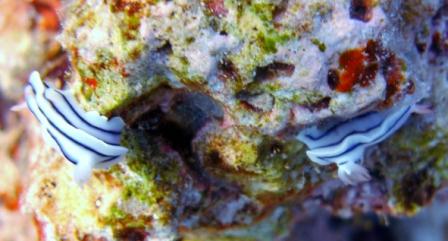 Fiji's favorite nudi, chromodoris lochi, taken by Jim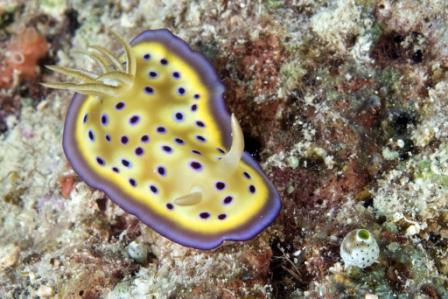 Another beautiful nudi, taken by Linda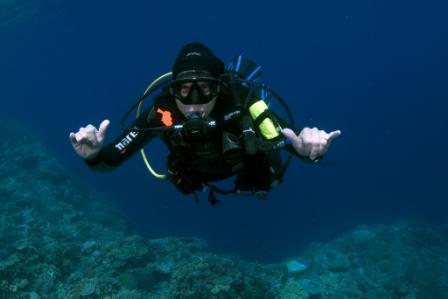 Bula Grant!! Taken by Linda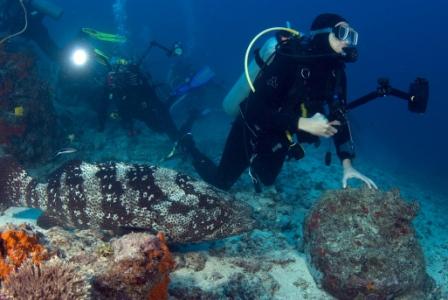 Nagali Passage grouper, Taken by Linda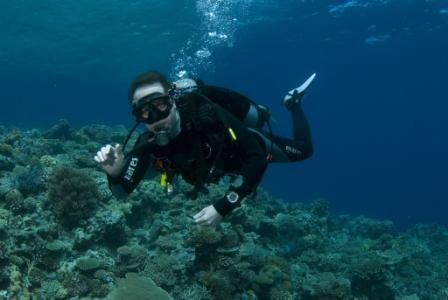 Bula Ron!!! Taken by Linda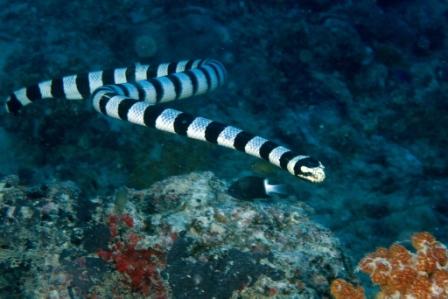 Lovely sea snake shot taken by Linda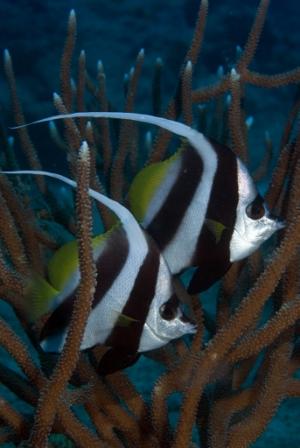 Banner fish hiding away, taken by Linda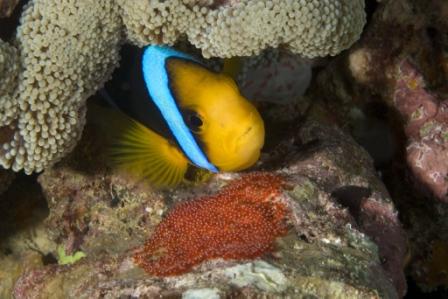 Anemone photo, everyones favorite !!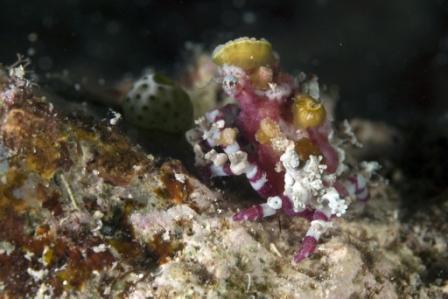 Beautifully Camoulaged Hermit Crab captured by Linda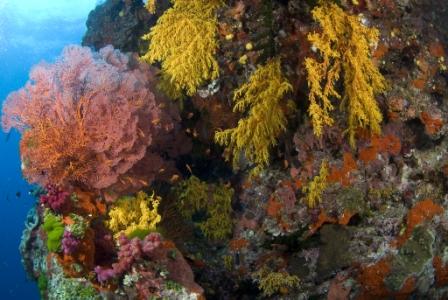 Chrinonephthya oft Coral at Mount Mutiny. Shot by Linda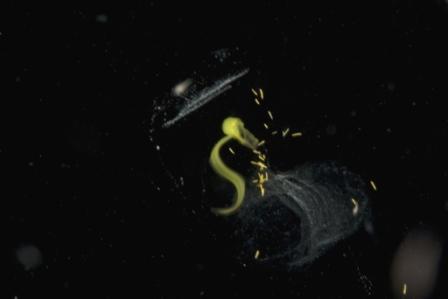 Crazy Lavacian Midwater in Gau. Shot by Linda
An anxious Long-nose Hawkfish. By Volker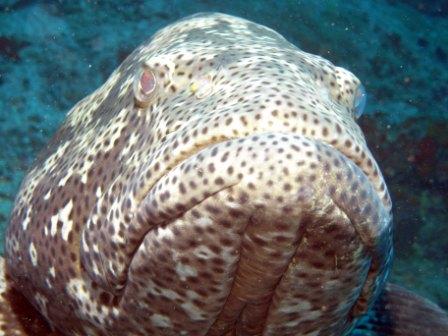 Malabar grouper coming in at Nigali Passage to say Bula! By Volker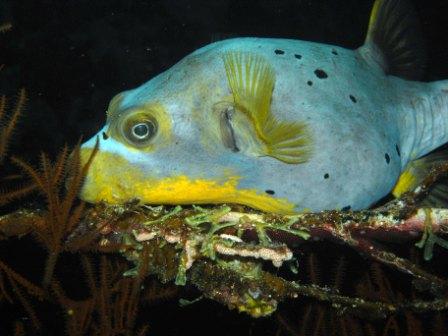 Blackspotted Pufferfish Trying to Catch 40 winks on black coral tree. By Volker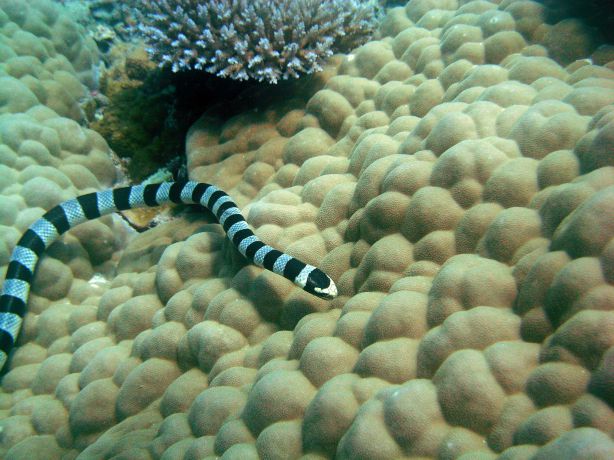 Banded Sea Snake seraching for food. By Volker
Pink decorator crab shot by Linda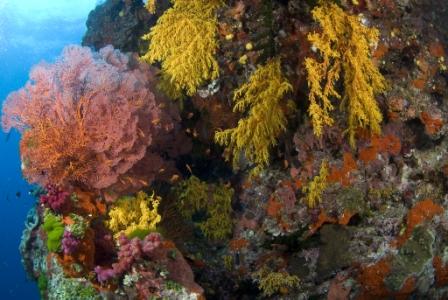 Fiji soft coral the best in the world, taken by Linda
Makagai village visit some of the beautiful childern. taken by Sarah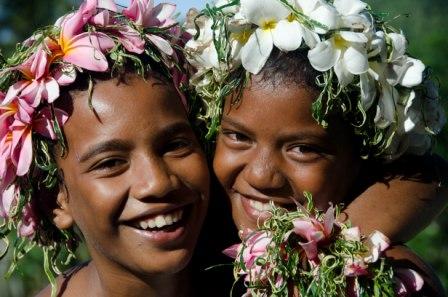 Tropical flowers and tropical beauties, taken by Sarah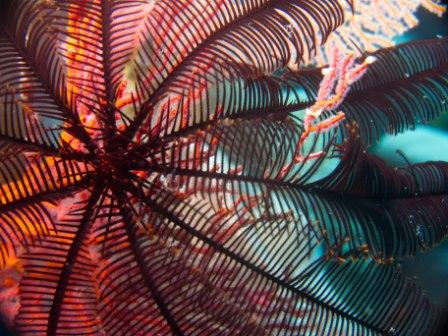 Crinoid on some soft coral great shot by Sarah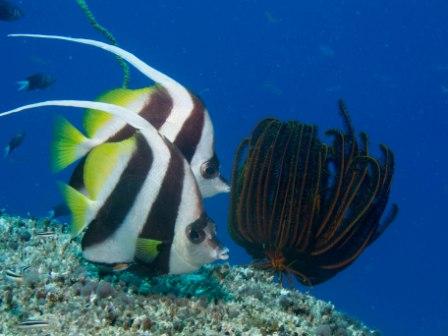 two lovely banner fish shot by Sarah
Samoan pipefish at white wall shot by Sarah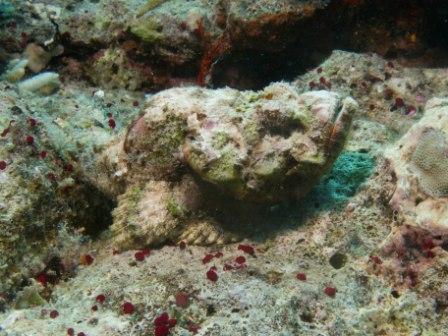 Flasher scorpionfish, great shot by Sarah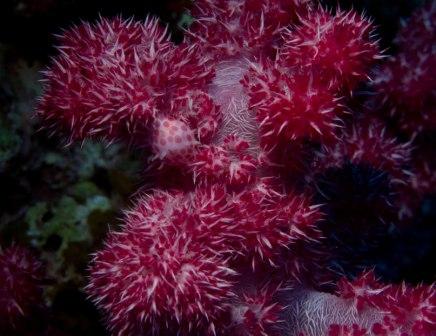 Soft coral cowrie shell at Two thumbs up. Shot by Sarah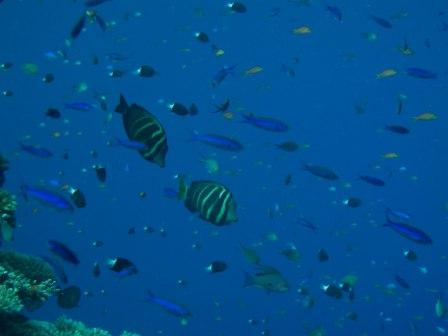 Surgeon fish in the blue. Taken by Sarah
It was a good job Sue has seen a few sharks prior to Gau because when we approached the bleachers at Nigali Passage we were met by close to a hundred Grey Reefs Sharks mothers and their pups. Can you imagine your first encounter with sharks to be diving with nearly one hundred!! Once everyone had seen the pups darting around and the mothers keeping a watchful eye, we moved up the lagoon to the north pass and searched for critters around Jim's and ANthias. We had a few visits from the resident Mantas and Sea Snakes, found Golden Mantis Shrimp, and other delights and it was already time to move north to Namena.
Namena as always was one of the guests favorites. With currents running through North and South Save-a-Tack passages, the reef life is prolific and the range colors are indescribable. We found Pygmy Pipefish at Tetons 1, countless Nudibranch's at Two Thumbs Up, Schooling Pelagics at North Save-a-Tack and even a Silvertip shark in Fantasea.
The last day was spent around Vatu-i-Ra passage again at Mount Mutiny and E-6 which everyone could not get enough of. We had a great interaction with a group of three Scalloped Hammerheads who were incredibly curious towards our group of divers and were confident to come within reaching distant of Volker! The last dive of the trip was made on GoMo and Maytag, two dive sites which pick-up the majority of current in the passage and just as we started briefing a squall hammered us all the way until we descending into safety leaving the skiff drivers to enjoy the rain. I thought it was a shame to end a trip of such great weather with that until 30 minutes into the dive when the sun came crashing though the surface waters as we drifted around on top of the sites to, once again, get a glimpse of what Fiji diving is all about. Beautiful, healthy, diverse reefs covered in fish all the colors of the rainbow and just as we ascended we were engulfed in a school of Jacks who seemed to say…..see ya next year!
Our Guests...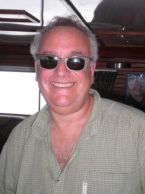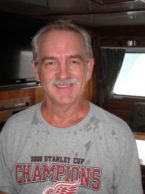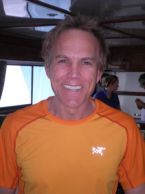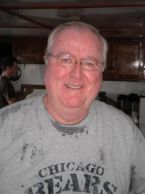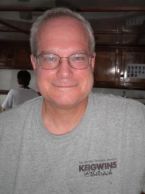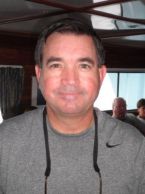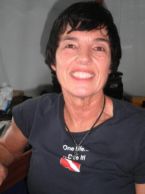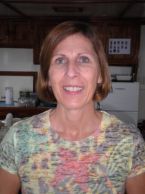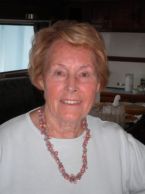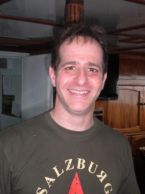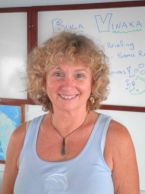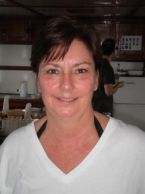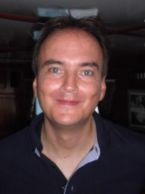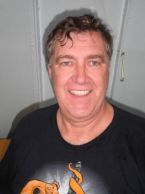 Comments
"Central Fiji has all the elements of the ultimate ocean wilderness: diverse creatures and habitat, nutrient-rich water, spectacular scenery and owners who respect it."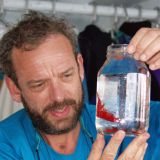 ~ Dr. Greg Stone, Executive Vice President of Conservation International