San Antone
Destination: Fiji's Bligh Water
Trip Date:
Nov 7th - Nov 14th, 2015 -
Comments
Author: Joshua & Amanda
Congratulations: Steve & Noboru on their birthdays
This week, we welcomed aboard a group based out of San Antonio, Texas, as well as a couple of seasoned Swiss divers, Daniel and Mario. Linda led another group consisting primarily of medical professionals: doctors, nurses, medical researchers and a medical statistician. None of them had ever been on NAI'A before and Skeeter had never been on a live-aboard before, so they were in for a treat. It was a shaky start for Sue, whose luggage decided to stay in Houston. She was a surprisingly great sport about it, diving in her newly purchased NAI'A tank top and shorts and rental gear that we lent her.
With unseasonably choppy seas off the northwest coast of Viti Levu, we could not dive our normal checkout dive site and instead opted for an exploratory dive at Tivua Reef. Conditions were murky and there wasn't much of interest aside from a lion's paw sea cucumber and a blue spotted lagoon ray, but maybe it's best not to set the bar too high on the first day of the trip!
Vatu-i-Ra, however, is one tough act to follow. For our first day of diving, we explored the vigorous reefs smack in the middle of Bligh Water. In addition to being beautiful and full of life, this area also presents some challenging currents, so we chose our sites carefully. For our second dive, we dropped both groups at nearby dive sites so that Joji could safely oversea them while Koroi had dashed to the mainland to retrieve Sue's lost luggage. Way to go, office team! Amanda rediscovered our long lost leaf scorpionfish at Mellow Yellow and Big Mo found some miniscule nudibranchs at Charlie's Garden.
It's November, which means it's time again for the Great Fiji Shark Count, a nationwide project that counts sharks, rays and turtles and advises the government on ways to protect them. Besides a white tip reef shark and hawksbill sea turtle to add to our count, Joshua discovered a conch that must have been very old indeed because it had three species of hard coral well established on its shell. Now that our guests had got a feel for Fiji's unpredictable currents, it was time to step it up a notch and visit GoMo and Coral Corner. At the former, the current changed during the dive, which the schools of barracuda, bigeye trevallies and eyemask surgeonfish loved, but maybe our guests weren't quite ready for!
On Day 3, we anchored in the placid bay next to the picturesque island of Wakaya for another full day of diving. The current was running in all morning, making a relaxed drift along the crest of this splendid reef. At Hole in One, Daniel and Mario spotted (pun intended) a leopard shark, the first of several extremely lucky encounters that they alone got to experience. We know what you're thinking, what if they made it up? Well, they have video to prove it! The amount of fish life that calls Wakaya reef home is staggering. The current water temperature continues to skirt the line of the lowest on record, which means a bit extra time layering up on neoprene, but also great visibility,  happy coral and an abundance of marine life. The hawksbill sea turtles, however, were doing their part to destroy it, as Amanda's group observed on the late afternoon dive. She and Skeeter also saw a scalloped hammerhead shark at Lion's Den, so you can chalk that one up in the Shark Count too. By this point, Mary Ann had made fast friends with her strong skiff driver Koroi. She asked him how to say "grandmother" in Fijian and he ended up calling her bubu for the remainder of the trip. For her part, Mary Ann bestowed upon the burly Fijian the less-than-manly name of Buttercup! After dinner, Big Mo led Steve and a few other super-eager divers on a night dive in Wakaya Bay, where they found plenty of Cassiopeia jellies and even a bobtail squid – always a treat!
The momentum continued to build as we pulled into Gau Island on Day 4. Our first dive at Jim's Alley and Anthias Avenue didn't have great vis, but we did find blue ribbon eels and leaf scorpionfish. Those dives are really a warm-up for what was to come next. By the time we jumped into Nigali Passage, the current was already running in swiftly and Joshua and Amanda each counted eight white tip reef sharks and about 35 grey reef sharks, including eight babies! We slowed down shortly before the Bleachers and parked ourselves on the bottom at about 80' to watch as a nonstop line of sharks funneled past us along the bottom. After a couple minutes watching this toothy parade, we carried on to the Bleachers. Daniel and Mario were so caught up in the action (and their GoPros), they didn't even realize that the group had abandoned them! On our second dive in the Passage, the massive school of bigeye trevallies hovered right in front of the Bleachers, occasionally breaking off from the pack to scratch themselves against the rough hides of the passing sharks. Once inside the lagoon, we all encountered several tremendous Napoleon wrasses.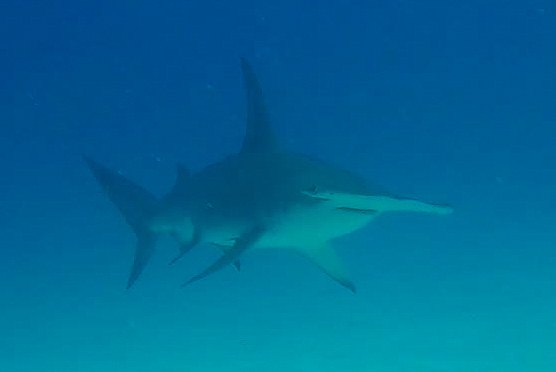 Comin to get you! - by Daniel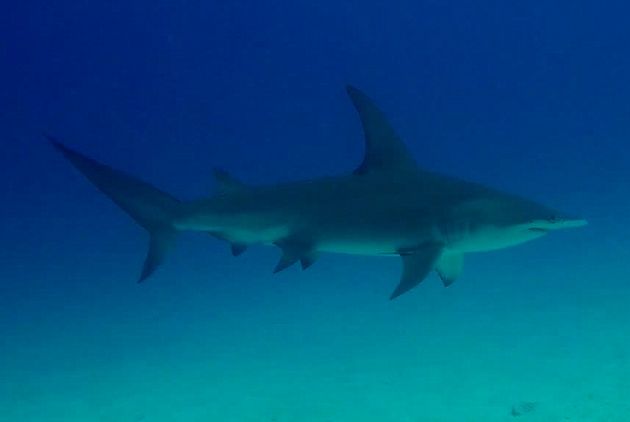 The real deal: rare great hammerhead at Mushrooms II - by Daniel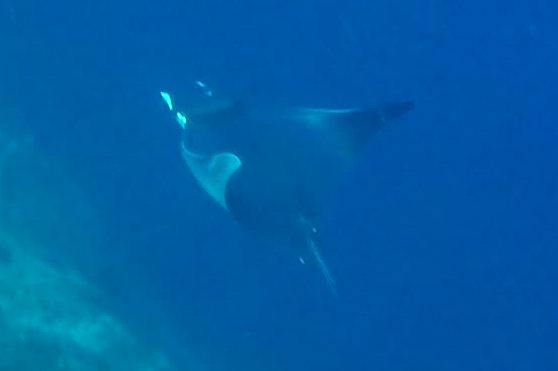 Yet another lucky sighting, mobula at Schoolhouse - by Daniel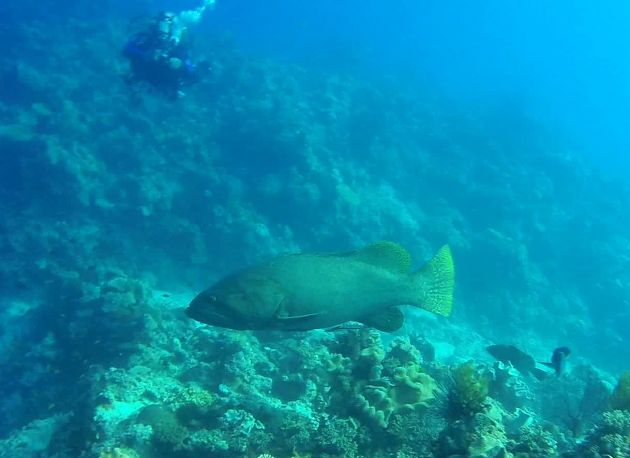 Normall shy giant grouper greets our guests - by Daniel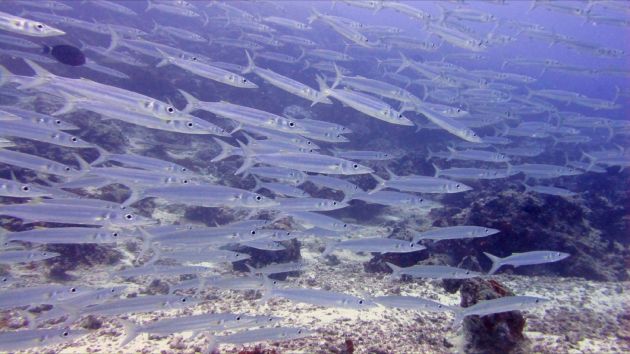 Splinter group - by Jeanne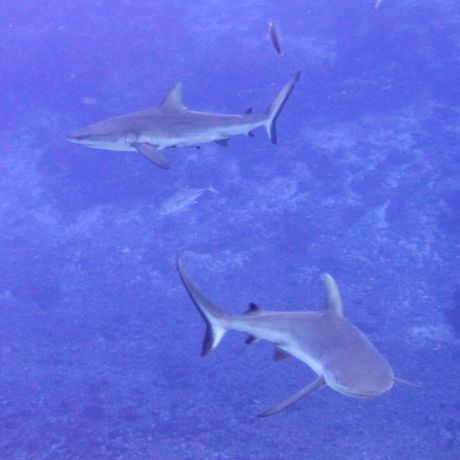 Nigali residents - by Jeanne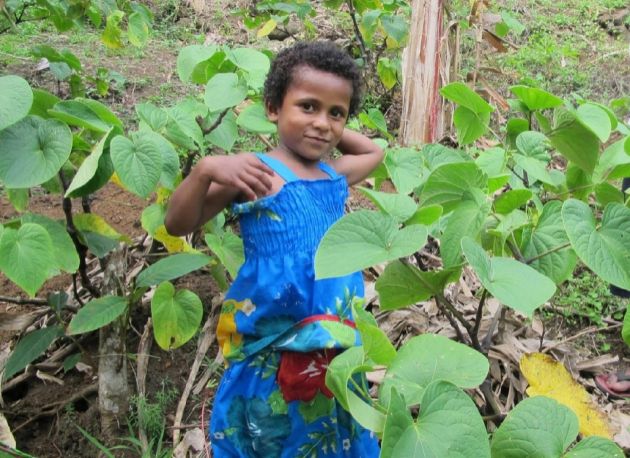 Kava time! - by Jeanne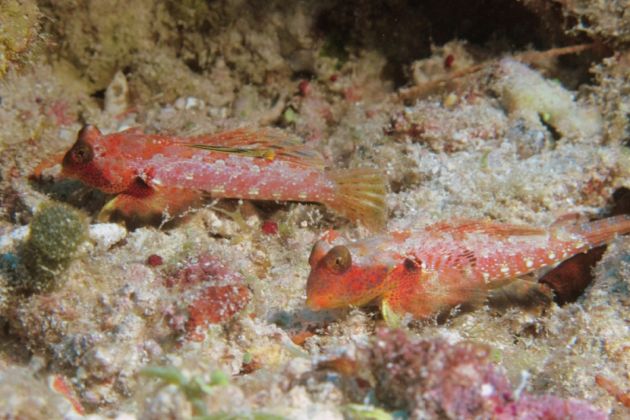 Showdown - by Jeanne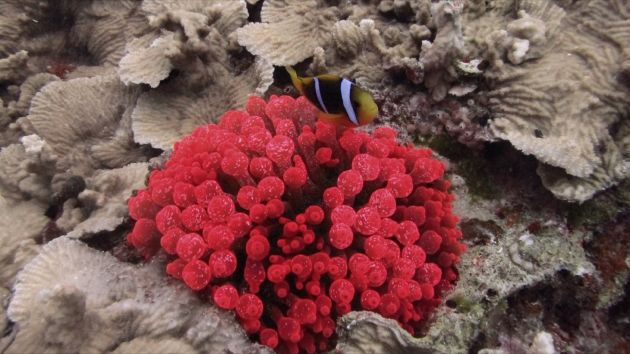 Anemone bouquet - by Jeanne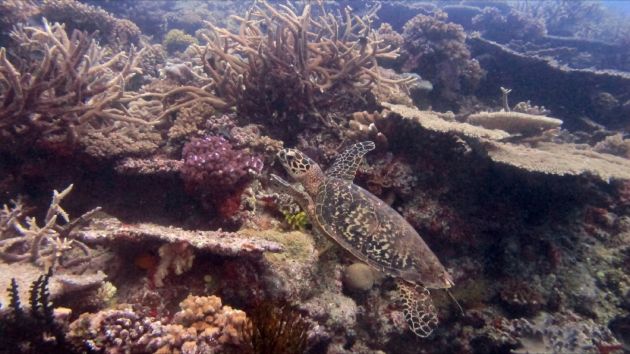 Hidden in plain sight - by Jeanne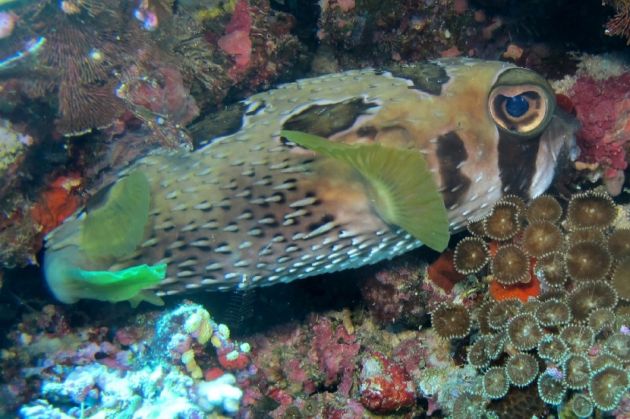 Spiky situation - by Jeanne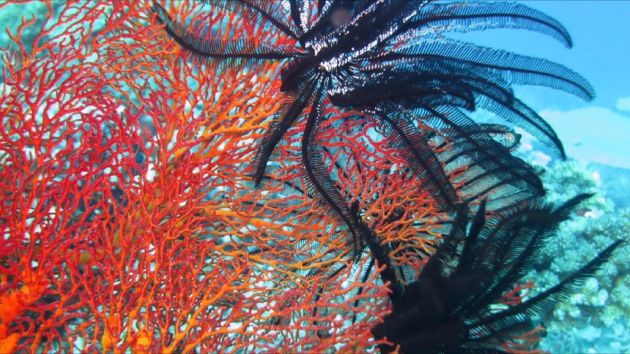 Current fiends - by Kimberly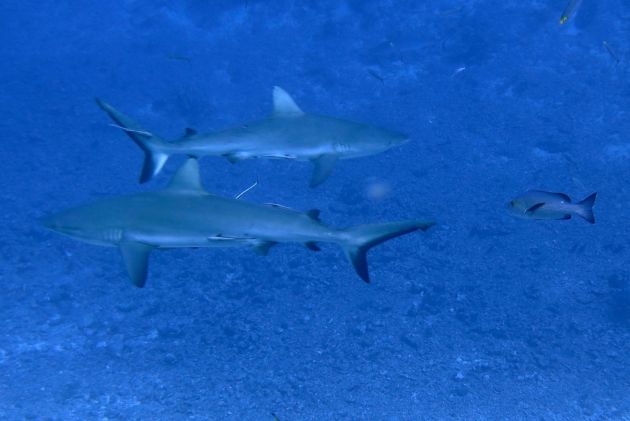 Two-way traffic - by Linda
Two's a crowd - by Linda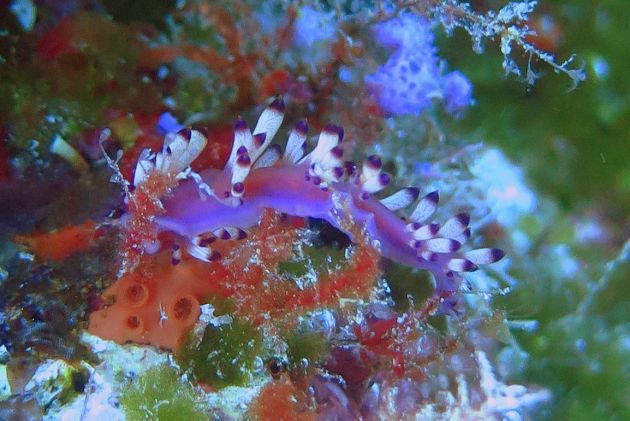 This nudibranch must be rare because it's not in the ID book - by Linda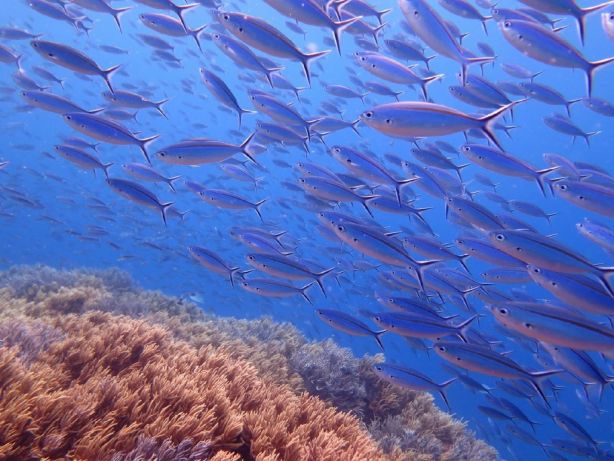 No place like Kansas - by Linda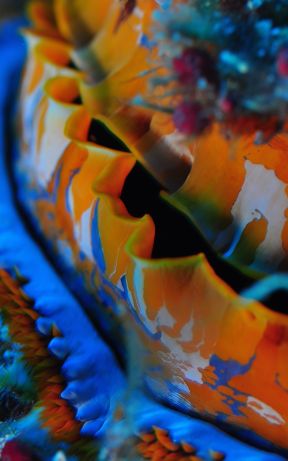 Nice lips - by Steve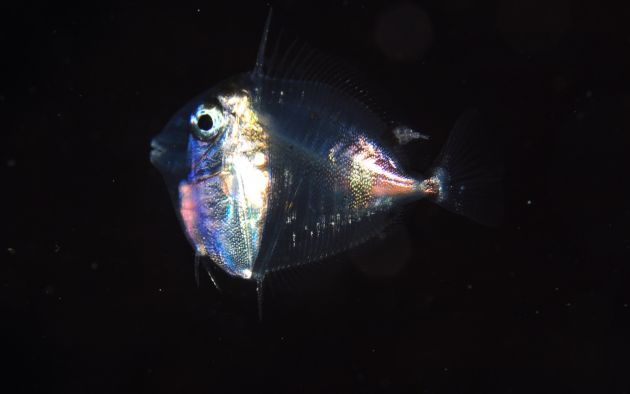 Which way is up? - by Steve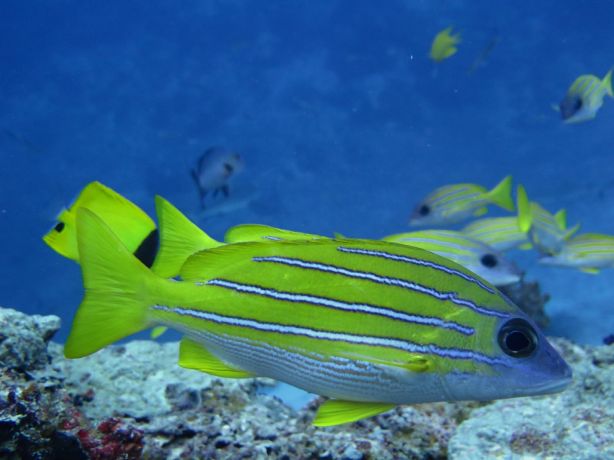 Got breadcrumbs? - by Sue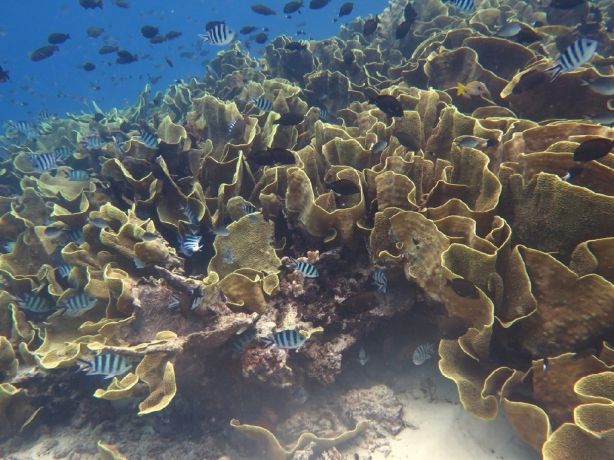 Cabbage patch kids - by Sue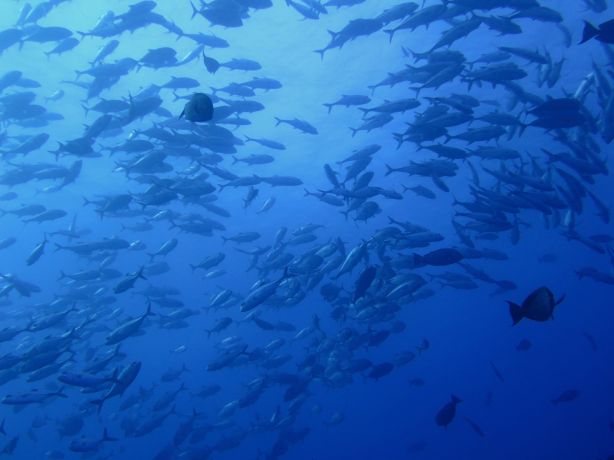 Trevally tornado
Following our Nigali dives, we visited the village of Somosomo, our only foray onto dry land during the week. The minister hosted the event with his resonant voice and calming attitude. Many of the villagers were in Suva for a festival, but the remaining lot made up for it by amping up the energy in their song and dance. Kimberly was the only guest brave enough to stand up and dance with the village women and she caught on surprisingly quickly, learning the steps as she went.
Next we headed to the Namena Marine Reserve for two days of jaw-dropping diving. Magic Mushrooms I and II were such a hit that our guests didn't even want to see the rest of the inviting dive sites South Save-a-Tack has to offer. The Swiss guests, Daniel and Mario, again hit the jackpot on Mushrooms II with a face-to-face encounter with an enormous great hammerhead shark – both caught this magnificent creature on video. Their luck continued to roll on the next dive at Schoolhouse where they observed an elegant devil ray (mobula) gliding by, as well as a prolonged encounter with the normally reclusive giant grouper. This monstrous fish is a resident of this dive site, but is normally only seen during the current check. On this occasion, all of our guests watched as the nearly six foot long fish lazily cruised around its home turf.
Amanda predicted that 5pm would be the perfect time to jump in on Grand Central Station and she was spot on! Our divers saw plenty of grey reef sharks to add to the Shark Count, plus a tornado of surgeonfish, bigeye trevallies and blackfin barracuda. Later in the dive, Amanda led them to her newly found pygmy seahorse, while Big Mo pointed out another one leading up to the Arch.
That night we hosted our guests for our weekly kava party, a night of singing, laughing and guzzling gallons of Fiji's national beverage.
On our first dive at Grand Central Station the following morning, Jacob discovered an octopus out and about. Back to South Save-a-Tack's colorful pinnacles now for another round of diving amongst reefs awash in color. Johnathan and his group visited Two Thumbs Up with careful directions to find another pygmy seahorse that Joshua had found last week. Rediscovered beneath the second swim-through, the little guy was by now more comfortable with the attention (and the flashbulbs). Upon returning there himself, Joshua also found some undescribed flatworms and the shy and tiny whitecap shrimp goby. After pointing out the pygmy seahorse to everybody, Joshua discovered a lilac colored scorpionfish very close to where our guests had been resting on the bottom to see the tiny seahorse. So in addition to searching for this tiny fish, in the future we'll also have to look out for the much more dangerous, but also difficult to find, scorpionfish! For our last dives, both skiffs saw golden mantis shrimp and the port skiff got to see the adult blue ribbon eel at Tetons II as well.
For our seventh and final day of diving, we finished big… really big! Three dives at the 3000-foot pinnacles of E-6 and Mount Mutiny. The current was running as hard as it ever does at E-6, which was perfect for an easy drift along its staggering wall. The sunlight shone through the crevice of the Cathedral, casting an atmospheric glow on the Morrison's dragonets and blue dragon nudibranchs crawling along the rubbly bottom. For our last two dives, we drifted along the chironepthya-clad walls of Mount Mutiny, certainly one of the most unique dives on the planet, together with schools of barracuda and a camouflaged hawksbill turtle. Jeri, the flower lady, was the most improved diver of the trip, upon returning from her last dives, boasting that she had come up with air!
After a week of delightful weather and awe-inspiring diving, our group returned to San Antone (and further afield). Right before she left, Linda pulled us aside and confided that she has a whole new group of loyal divers back home who would just love to come on NAI'A. Well, we can't wait to have you back!
This trip was by far the best dive boat I have been on in my 35 years of diving on live-aboards. The crew, comfort and dive sites were all fantastic.
-Mary Ann (Bubu)
Our Guests...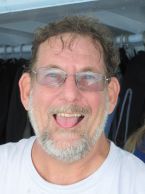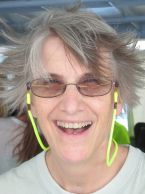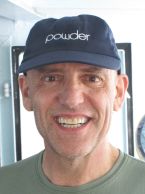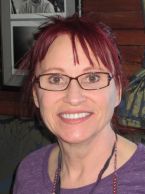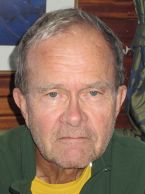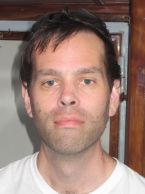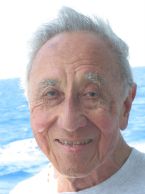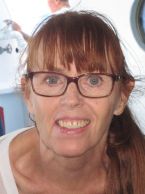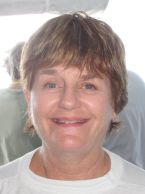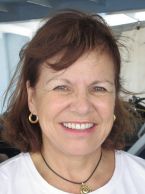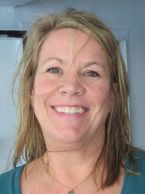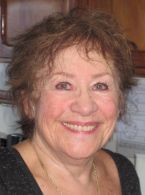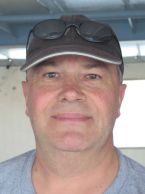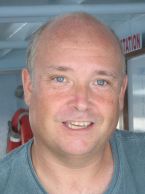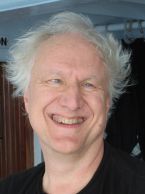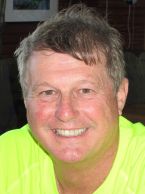 Comments
"Fiji is a hot spot of biodiversity. We're here for the rich colorful soft coral reefs as well as the unusual stuff - the strange little creatures and endemic fishes."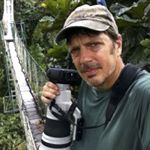 ~ Dr. Tim Laman, biologist and National Geographic Photojournalist