Undersea Expeditions
Destination: Bligh Water
Trip Date:
Jun 4th - Jun 11th, 2016 -
Comments
Author: Amanda & Joshua
Congratulations: Kim on her 100th dive
On any other charter, Big Mo would feel pretty confident that he was the largest person on board. That, however, was before we met Greg, the Hawaiian Bear. Leader of the Undersea Expeditions group, he brought with him 17 other guests, forming a fun and lively group. Having already been in Fiji for a week, they opted to miss the check out dive and head straight for Vatu-i-ra.
Our first day was not for the faint hearted. Since the previous week, the moon waned and the current had amped up a notch. We started off with a deceptively mild current at Mellow Yellow and Coral Corner where Joshua showed his divers a golden mantis shrimp that he'd found the previous week, along with a host of sharks and barracuda. By the time it came to dive two however, things had got a little more interesting. Maytag lived up to its name giving everyone a roller coaster ride and Coral Corner did the same. But of course with current comes life. If you could hang on tight enough, there was lots to see, including lots of sharks and a nice close pass by a tight school of blackfin barracuda. The current was certainly too strong for our night dive at Alacrity and, although all made it back safely, some of our divers were shaking in their scuba boots.
That night we made our way the furthest south we were going that trip, to the island of Gau, home of the famous non-baited shark dive. Diving in at Jungle Jig that morning we were surprised to see a lot of broken corals. Having dived this site many times since Winston, we concluded that another weather event had snuck in and ruined a perfectly good section of hard coral reef! Luckily, we still have plenty of other sites to keep people entertained.
The passage itself meanwhile, could not have been better. The best viz we've had there in a while and tons of sharks out for us to see. First down the channel, having already seen plenty of sharks by this point, Amanda's skiff saw a "river" of horse-eyed jacks, peppered with baby sharks stream up towards where the divers had just come from. Unsure who was following who, it was a treat for us to see this uncommon spectacle. Intrepid Sarah led the way down the channel for the starboard skiff, but kept her arms conspicuously folded across her chest as she drifted through the schools of ragged sharks. This was another sight that was different for us this week. A lot of our fearsome ladies were looking very damaged. We're supposing it's mating season, which is brutal in the shark world, but it's still hard for us to see. Our poor girls were scratched, gouged, torn and looking generally beaten up. We'll be looking out for those pregnant bellies in the coming weeks. 
The village visit that afternoon was a hit as usual, especially with J. Overcoming a little initial shyness (the kids, that is) J soon had all the village children lining up for him to tirelessly flip them over and on to their feet again. Aww, you're such a sweetie, J! Not to be outdone, Shannon, Linda P, Geo and Caroline all jumped up and danced with the village ladies when asked, during their performance. We're pretty sure that the men would have gladly done the same, if invited, but lets just say that they were pretty happy to watch instead!
Another of our guests not noted for shyness was Geo. That became especially apparent that evening when during the kava party she led the cry with a very realistic chicken for the animal song. She then went on to become the last woman standing, carrying on until midnight drinking kava with the crew. Good show!
The next morning on the outside reef only served to confirm our fears of the day before with further sad views of storm damage. All is not lost though as lucky Terra and J spotted a rare eagle ray swimming off in the blue.
Back to Nigali, Joshua's port skiff dropped in onto a school of humpnose unicornfish and two eager grey reef sharks. As the current swept them down the right wall of the passage, they stumbled upon a giant grouper, the first we have seen in the passage, fulfilling one of Greg's wishes. The huge fish turned and crossed the channel, guide and group in tow. When they arrived at the opposite wall of the channel, Joshua spotted an enormous whitespotted wedgefish following the current along the bottom! It was the first of its kind Joshua had ever seen and had never even been seen by Big Mo, who has done several thousands of dives in Fiji. Although the fish ID book says this bizarre looking fish maxes out at 6-½ feet, this specimen was easily 8-9 feet, its sickle-shaped dorsal fin towering almost two feet. Slowly the wedgefish – which once had the much cooler name of guitarfish – cruised along the passage before turning up and disappearing over the top of the reef wall. The group figured that must have been something special because Joshua spent the next ten minutes whooping and pumping his fists into the water! Once inside the lagoon, Jim found a banded sea krait sleeping on the sand and managed to wake it up (accidentally) by poking it with his strobe. Fortunately, the snake didn't seem to mind and went right back to sleep 
During our initial briefing, we explained that the guides plan an hour dive, but that guests are welcome to come up before or stay down as long as they want. This is when Natasha immediately told us that she had been enjoying 75-minute dives all the previous week. After her first dive down the passage with the starboard skiff, she drifted over the Cabbage Patch and continued on up the cool sandy slope beyond as all the other divers gradually got low on air and went up. Eventually it was just she and Amanda left. Delighted to have someone who is good on air to show all the cool stuff to, Amanda went to work finding, amongst other things, a leaf scorpionfish, a peacock mantis shrimp and a juvenile rockmover wrasse. They were so engrossed they stayed for 85 minutes (causing them to return to a few worried faces back on NAI'A). Although not particularly demonstrative underwater, upon surfacing Natasha exclaimed "that was AWESOME!" For anyone who's read this blog before, you'll know that there's nothing we love more than enthusiasm! Two people who certainly did show their appreciation underwater were Linda P and Karen, who always clapped in appreciation whenever our guides showed them something special.
With a much more successful night dive under our belts in Herald Bay (phew) where we saw a hell's fire anemone hosting 20 peacock tail and sarasvati anemone shrimp, a scorpionfish, Cassiopeia medusa and an orange spotted pipefish free-swimming at surface, we set off for Wakaya, but this time via Batiki. This little island was very badly hit during the tidal wave that hit the island directly after TC Winston, pretty much wiping it out. Unfortunately, they have not received much aid since then and are still living in tents. Thanks to the generosity of NAI'A guests and the tireless work of our boss Alexx, without whom many Fijians would have had to wait much longer to receive critical aid after the cyclone, we brought 63 sheets of roofing iron and several big boxes of aid on board to hand over to the needy villagers.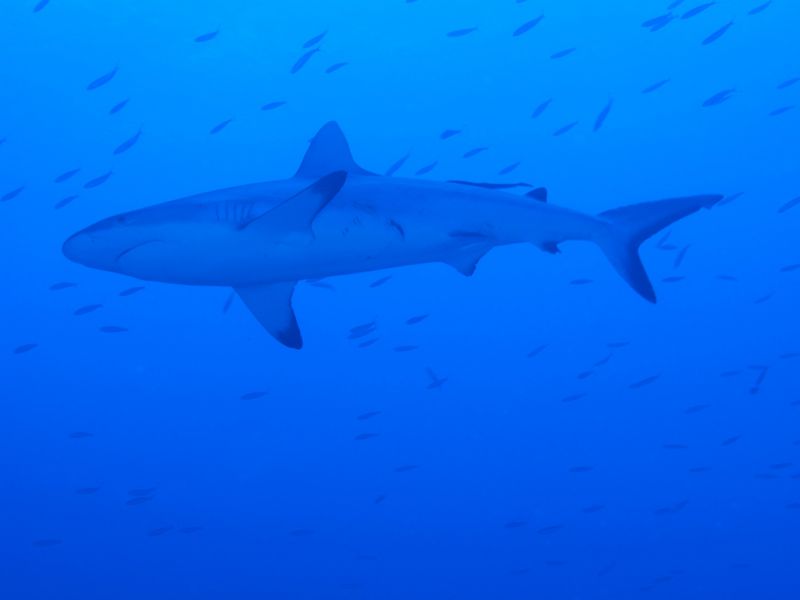 ripped to shreds - by Kathi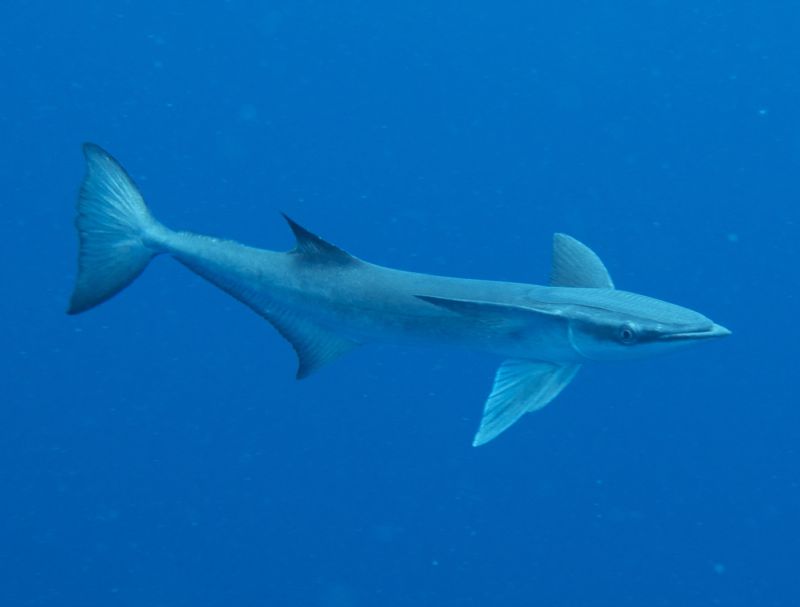 sucker! - by Kathi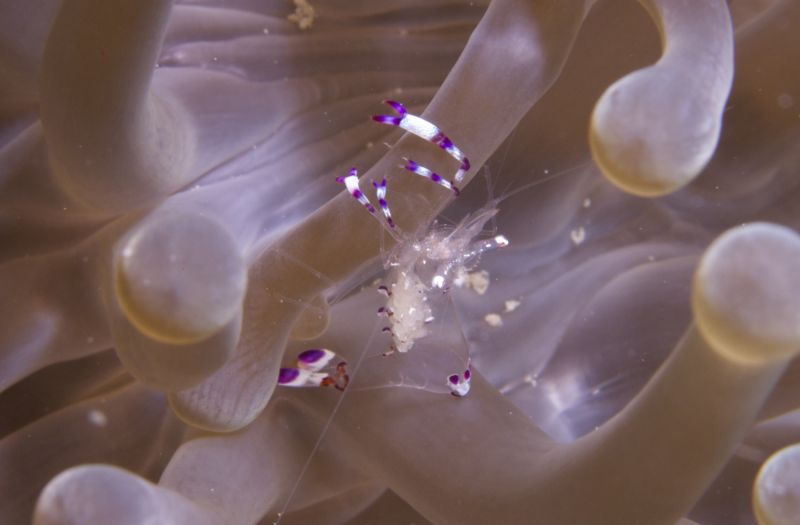 babies on board - by Kathi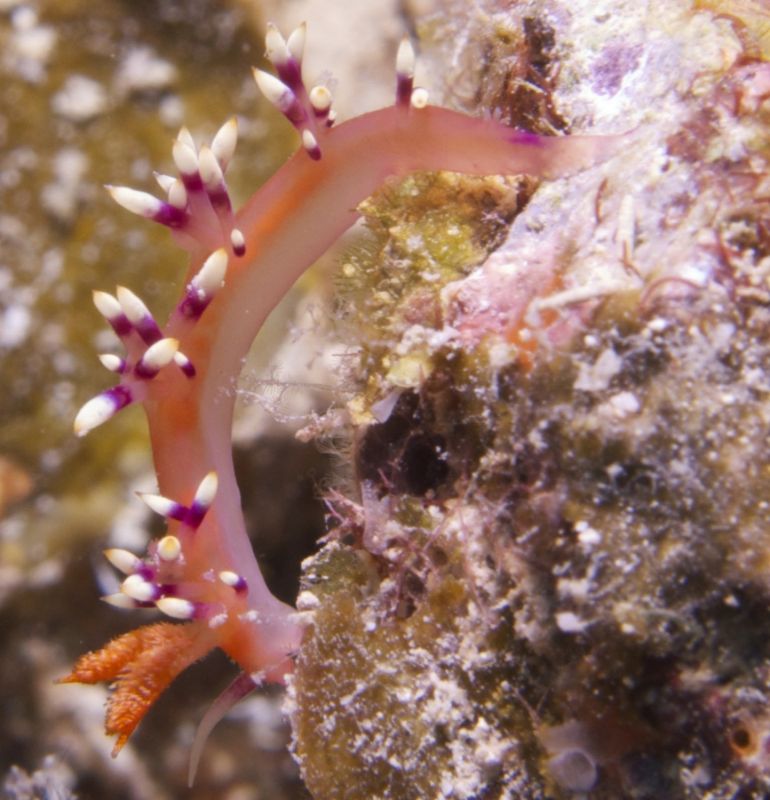 mystic macro - by Kathi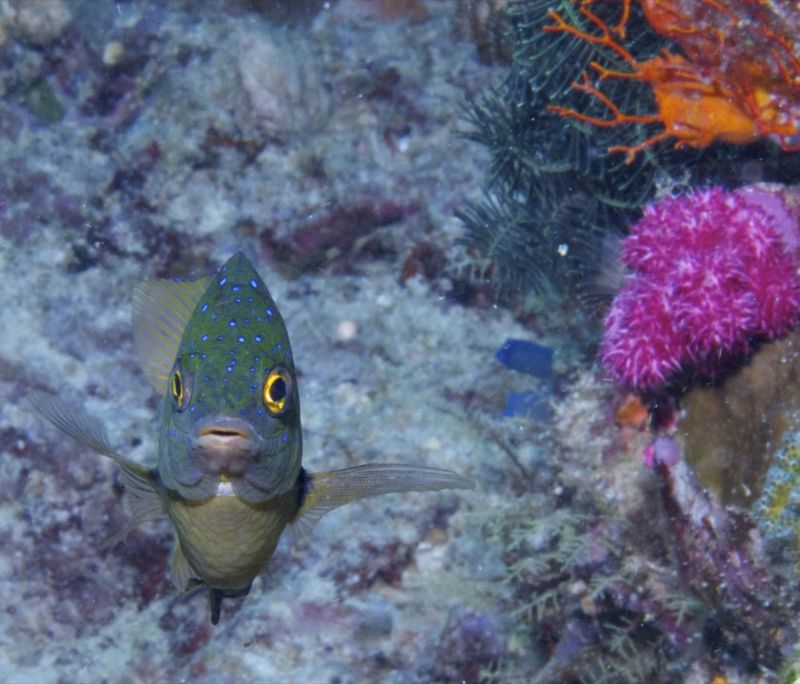 grrrrr - by Kathi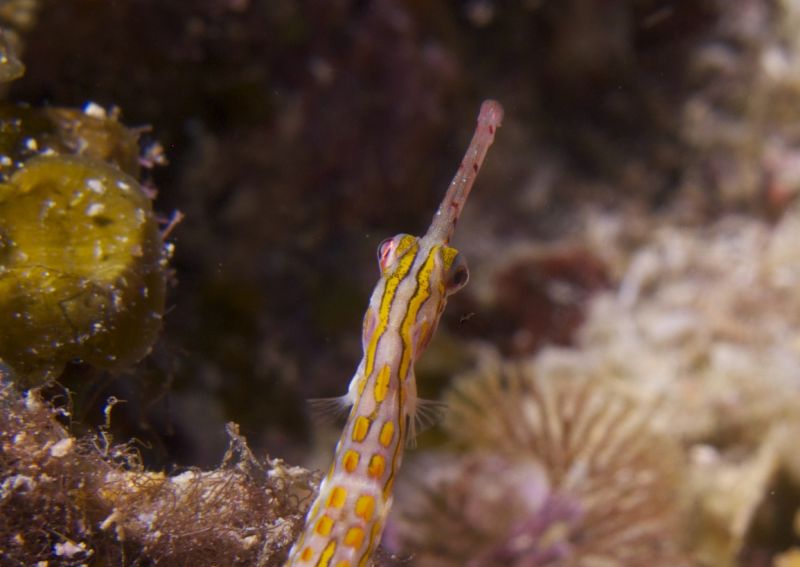 just nosing around - by Kathi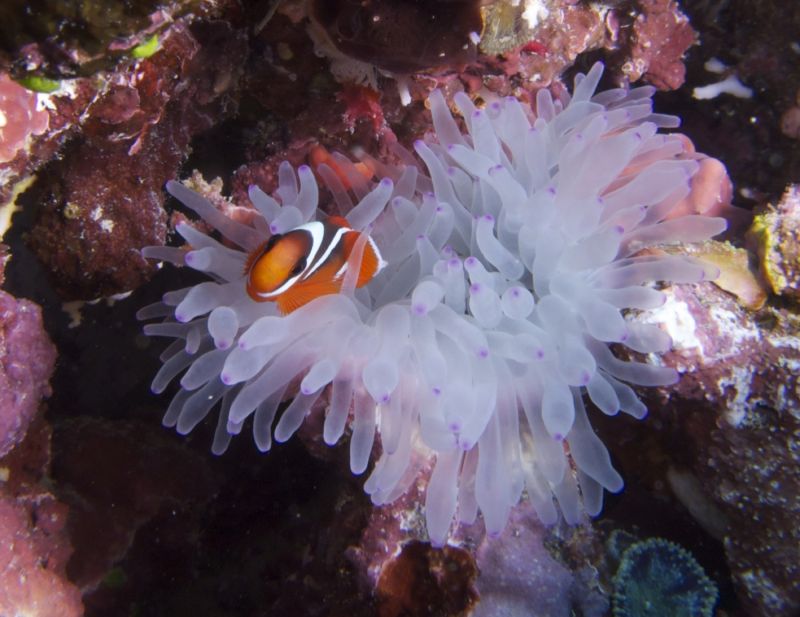 white house - by Kathi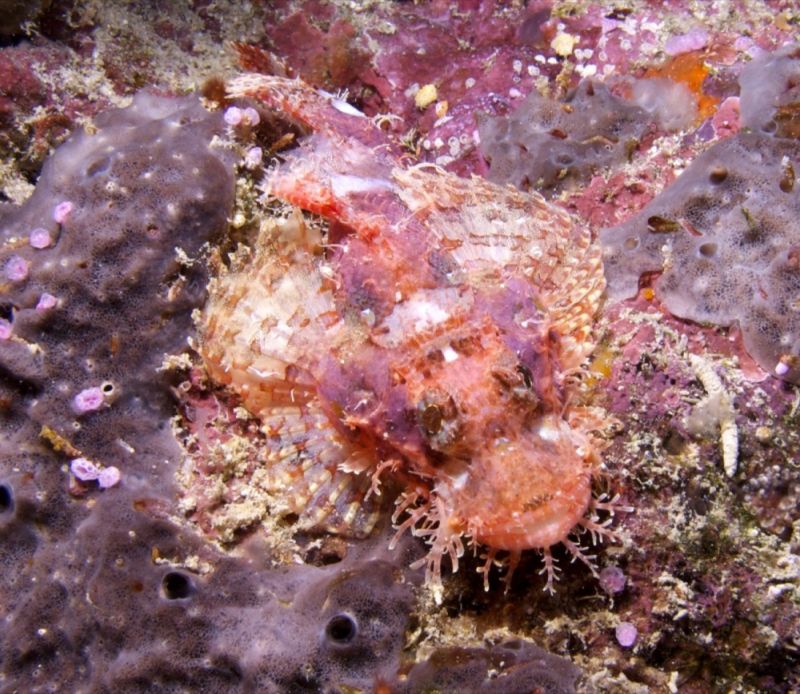 ready to strike - by Kathi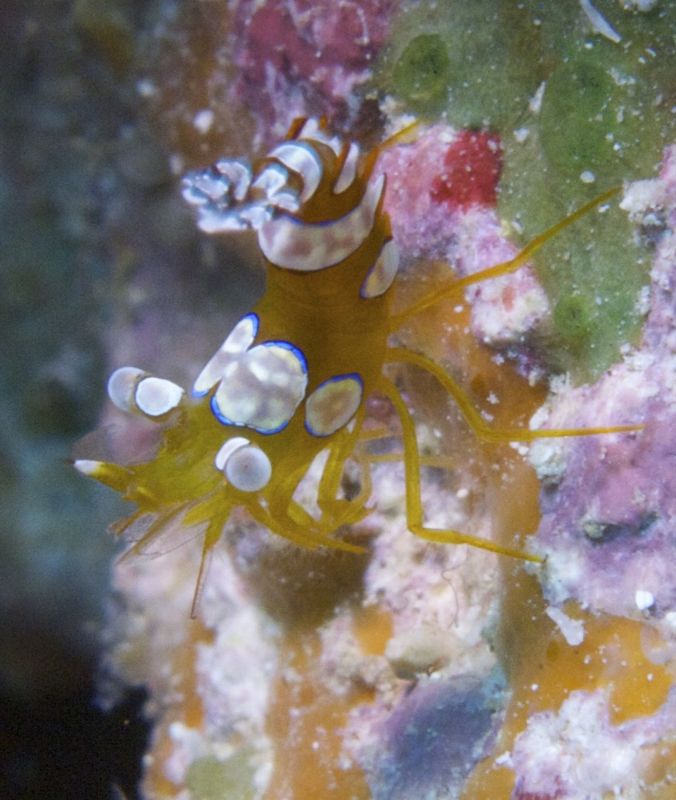 sexy - by Kathi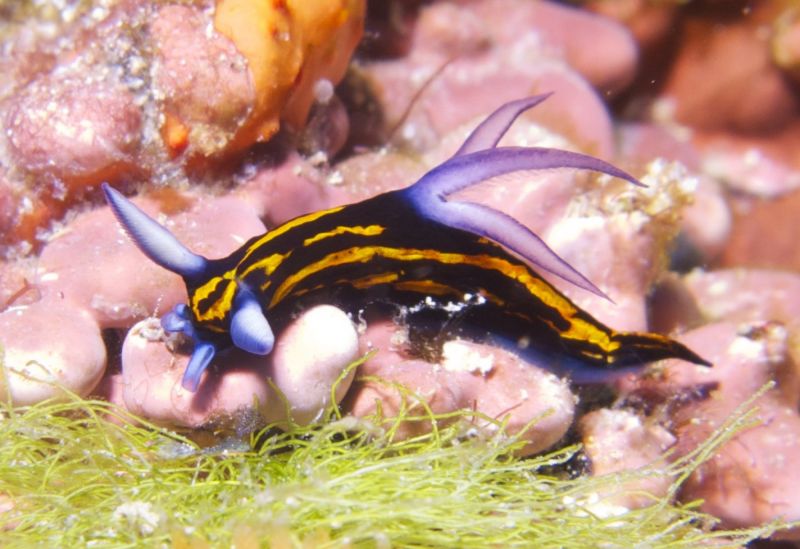 splendid & slender - by Kathi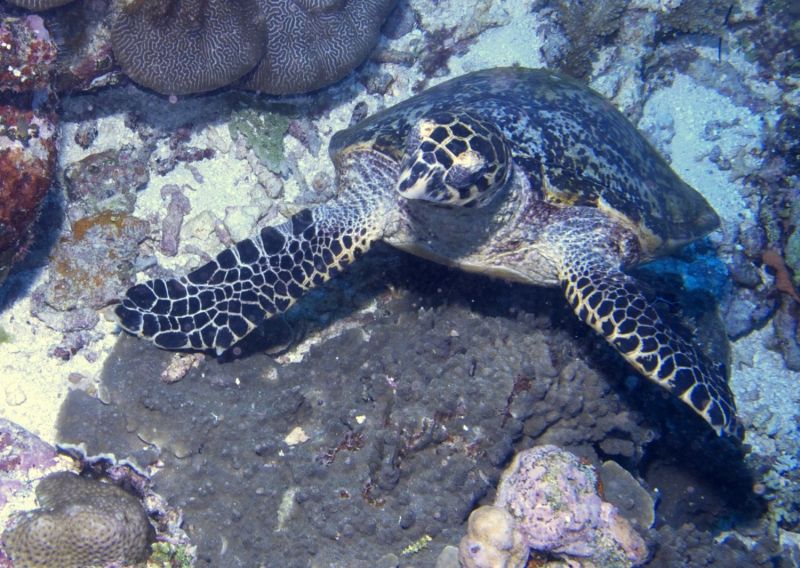 J, this one's for you - by Kathi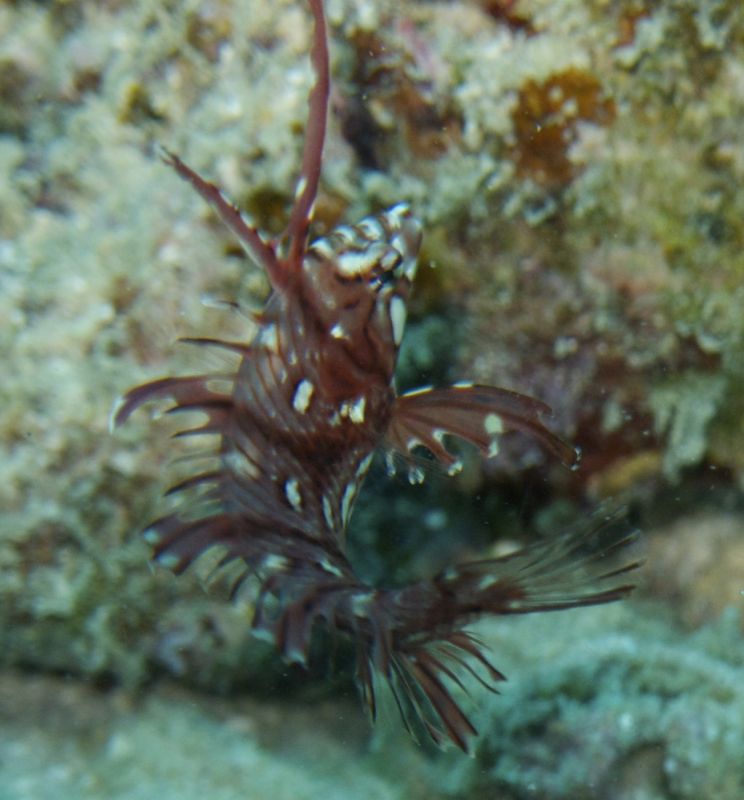 beautiful baby - by Kathi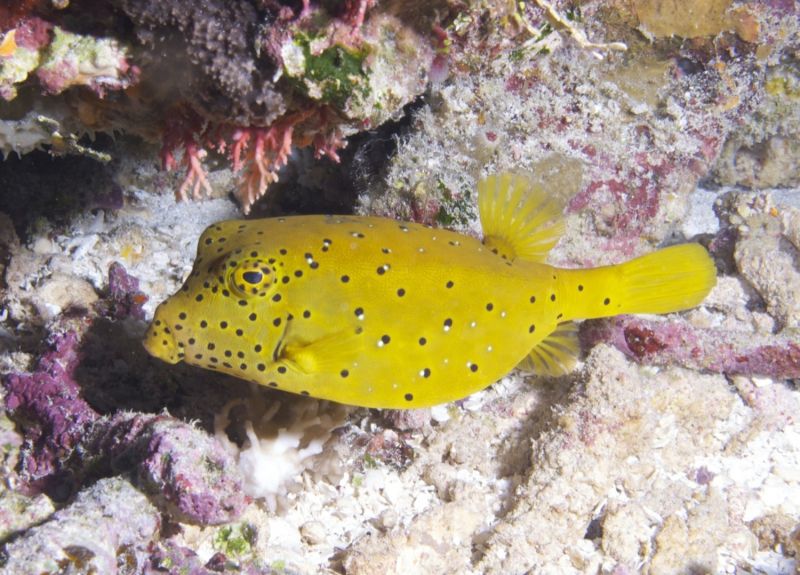 little boxes - by Kathi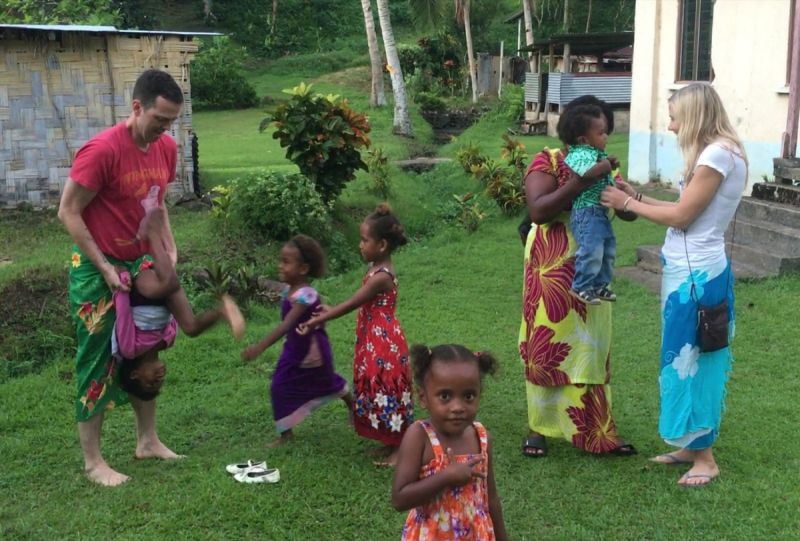 gangsta - by J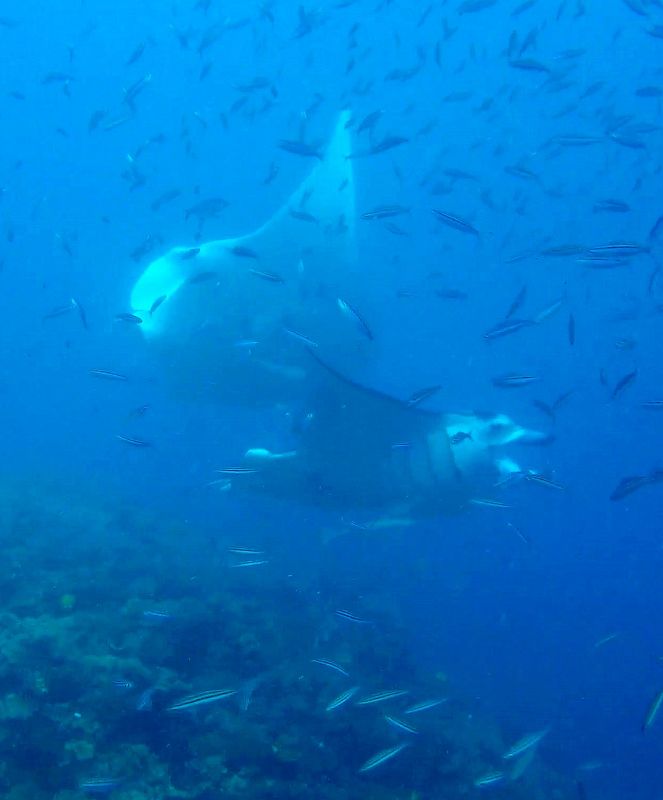 working at the car wash - by Jim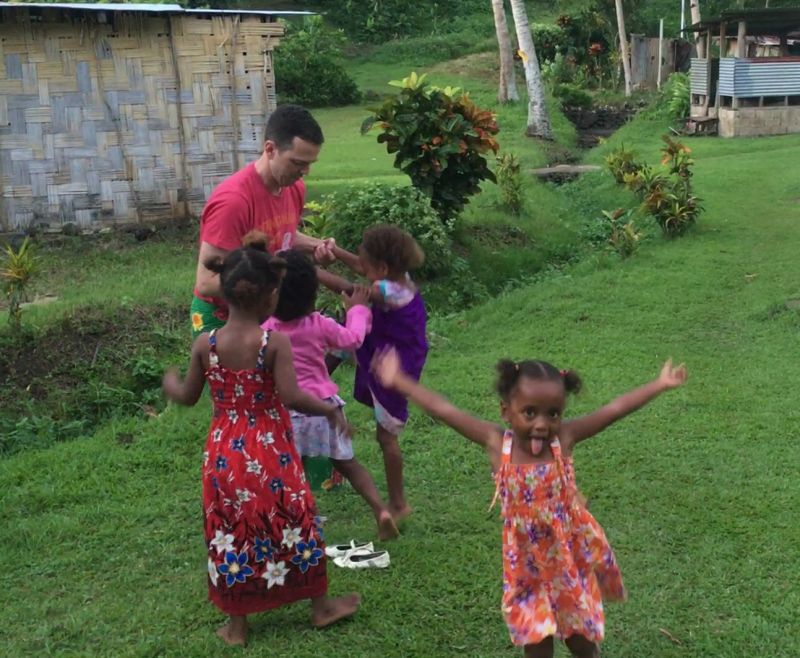 let's all climb on J - by Joshua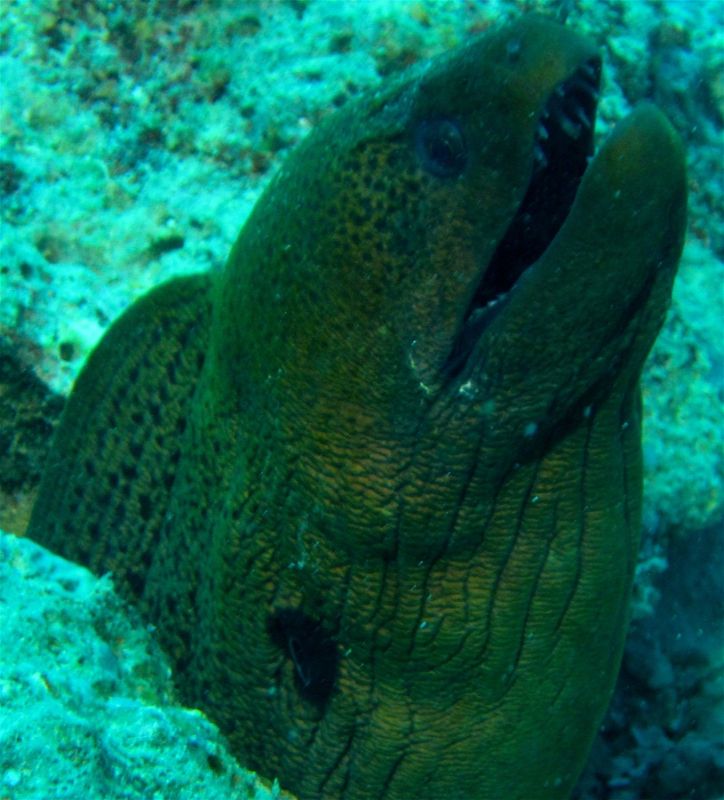 monster under the bed - by Shannon & Susan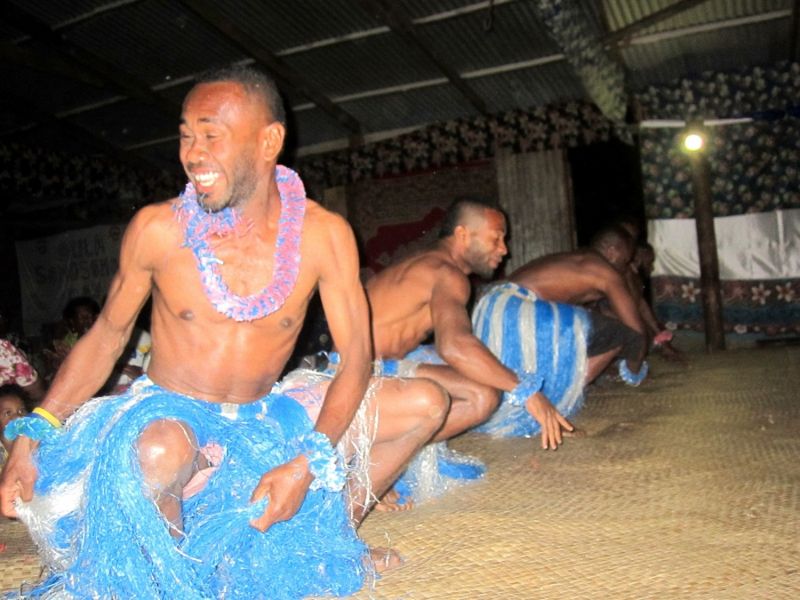 eye candy - by Shannon & Susan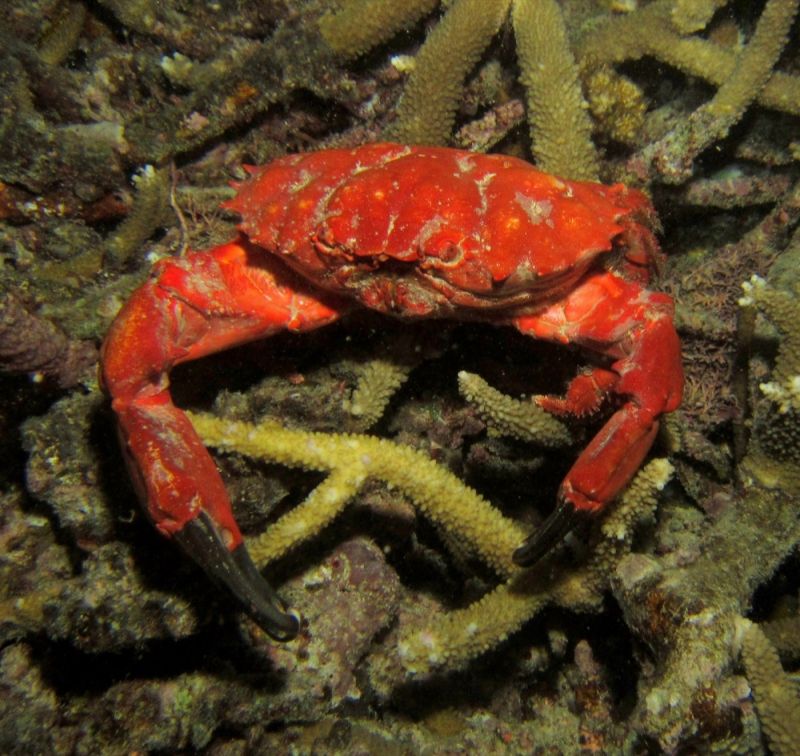 creepy crawly - by Shannon & Susan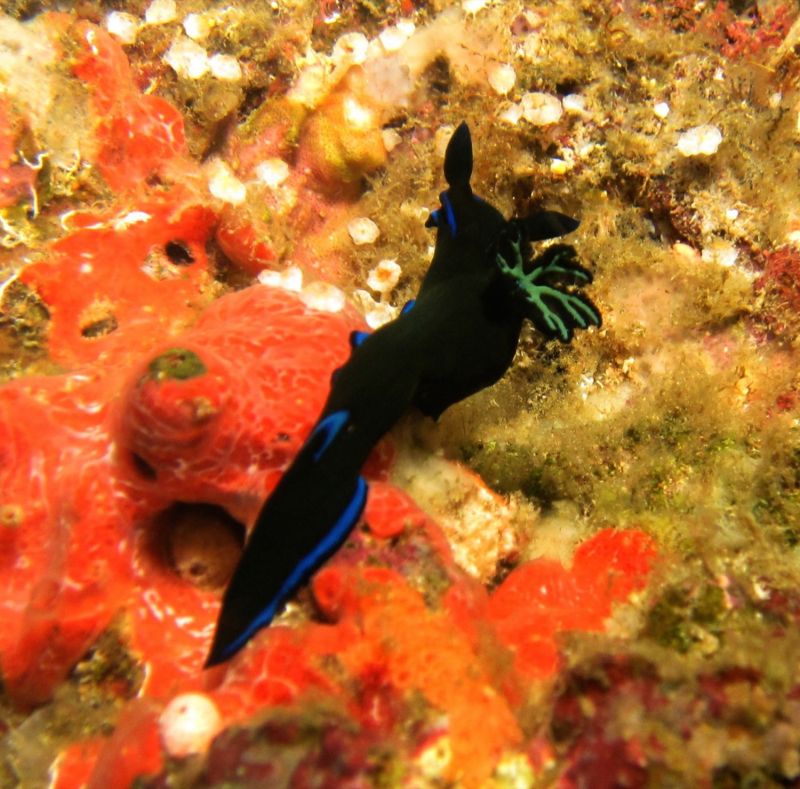 ever so gloomy - by Susan & Shannon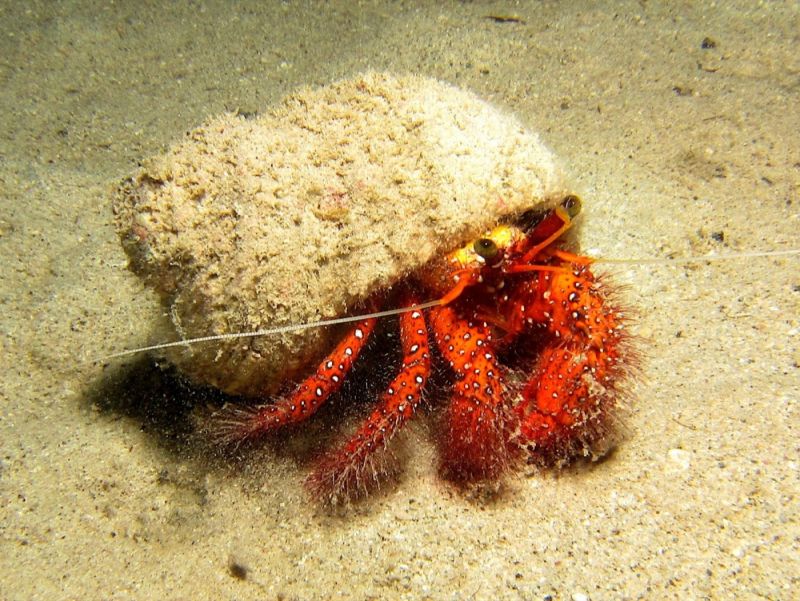 fuzzball - by Shannon & Susan
Predictably, this didn't go quite as smoothly as planned, but when working with people who are still living in tents and must walk to the next village for cell phone reception, that is to be expected. Added to that, the wind forced us to reposition NAI'A to make sure the little local boats that came out to receive the aid were in calm waters. Once we'd transferred all the supplies and furnished them with bags of peanut butter sandwiches and cartons of milk (it's impossible for this sort of thing to go on without out dear chef Mita handing out food), we were a bit behind schedule. Everyone was very understanding and we nevertheless managed four dives in Wakaya that day. And what a day that was…
It always feels good when you make someone's wish come true and that happened on our very first dive on Lion's Den. Neither Linda P nor J had ever seen a manta before so they jumped in and crossed their fingers, which apparently worked this time. Approaching Lion's Den itself, beautifully following the briefing, the port skiff formed a tight knit group and hovered just off the site as two gorgeous mantas danced over the bommie cleaning station. The mantas stayed for a few minutes, coming back and over towards the group several times, at times splitting up so the divers didn't know which way to look! Ecstatic, they got back on the skiff babbling away about their experience and hoping that the starboard skiff got to see one too. No mantas had been spotted on the starboard skiff, but lucky Kim had seen a hammerhead shark.
On his second dive of the day, J's transmitter o-ring gave out. Skiff driver Joji quickly whisked him back to NAI'A to change it after the rest of them started without him. On their way back out, J asked Joji to drop him on a manta, which he could then ride out to rejoin the group. When the pulled up over the rising column of bubbles of the divers below, J waited for Joji to count him in… realizing that he was the only one there and could drop in whenever he wanted to, he rolled in laughing at himself. As soon as J dropped down, he spotted Greg pointing out a manta. Ask and you shall receive!
Try as they might, the starboard skiff did not see a manta that day. We felt bad for them, but of course, we're diving in the ocean, not Sea World, thank goodness, and there are no guarantees. Well, almost none, but we'll come to that later…
Another bumpy overnight journey took us to Namena Marine Reserve that night with a first dive at Schoolhouse. Joshua led the port skiff out into the blue to search for hammerheads. In the back of his mind, he was aware that our divers had seen a school of 38 last week at that site. After more than five minutes staring at nothing, he turned back towards the reef. Just as the group returned, Karen frantically started pointing down. Luckily Greg saw her and alerted the group by shaking his rattle as several hammerheads emerged from the blue heading directly towards them. They then turned back and joined a monster swarm of 40-50 of these agile hunters! Rather than simply check us out and disappear, they hung around and the group swam with them for 12 solid minutes! On numerous occasions, several inquisitive males would break off from the group and snake towards the divers before returning to the school. It was an underwater experience of a lifetime and these were the first hammerhead sharks J and Linda P had ever seen!
After getting lulled into a false sense of security with no current since our first day in Vatu-i-ra, jumping in to Two Thumbs Up on Dive 3 was a bit of a rude awakening. The lack of current there on Dive 2 had meant the soft coral was a bit disappointing, all limp and droopy. That was not the case on the third dive however. The soft corals were all pumped up and crazy beautiful, due to a ripping current which was a challenge for some divers for sure! Comfortable in all conditions however, sunshine yellow and bright blue clad group leader Greg blended right in to the reef as he hooked in and floated, facing into the current, becoming one with the thousands of other colourful fish enjoying the same conditions. If it weren't for the bubbles, we'd have thought he belonged there.
Master of small things, Big Mo led another successful night dive along the shores of Namena Island. Although still looking bedraggled from Winston, the fringing reef apparently is still in good shape. The intrepid divers that accompanied him came back with huge smiles and stories of mantis shrimp, a sea hare, a juvenile crocodile flathead, two bobtail squid and several sea pens. Kim was also "attacked" by sardines, in the face no less, but it appears she will live to see another day.
Our last day in the Vuya area was fantastic. No current, stunning soft coral and several small critters made everyone happy. None happier, however, than J. Enamoured with turtles to the point where he wrote it in every possible place on the pre-trip forms, he had yet to get a good sighting. Seeing that he was scheduled for Vatu Vonu meaning "Turtle Rock" in Fijian, he was beside himself with excitement. During the briefing, Joshua actually guaranteed that he'd show J a turtle, betting, in fact, that should he not see one then he would sleep in Joshua's bed that night (a bet that Amanda was, as you can imagine, delighted about). As we mentioned, there are no guarantees in the ocean. Luckily (for Amanda, mainly), as soon as they dropped down, they saw a turtle that politely stayed around for the entire dive. A very happy J was glued to it the entire time. When he finally got his attention, Joshua gave J the underwater signs: you-no-sleep-together-me, to which J replied with a hand signal that's not worth repeating! After we returned to NAI'A, we watched a pod of playful pilot whales cavorting around the ship.
Just before it was time to go, Geo and Susan joined Big Mo in singing "Leaving on a Jet Plane" and so ended a wonderful first charter aboard NAI'A for the Undersea Expeditions group. It was not without its challenges including strong currents, problems with the A/C and last minute changes in schedule due to NAI'A becoming an aid supply boat for a morning. Throughout the week, this very easygoing group took it all in stride and focused on the positives, of which there were many: several mantas, phenomenal weather and visibility, stunning soft corals, turtles, a wedgefish, pilot whales and of course, forty plus hammerheads! It was a pleasure to have you onboard. Thank you for bringing us good luck, being good divers with such respect for the reef and of course, the ability to maintain such a great vibe onboard. We hope to see you all onboard again soon.
"Best liveaboard ever! OK, it's my 2nd, but def best so far! LOVE AMANTA! (And Joseph's all right) Thanks for spoiling me with Mita's food! And now every dive will have to be as good or I quit and will take up bird watching."
-J
Our Guests...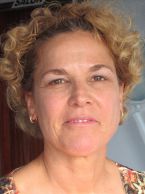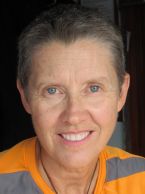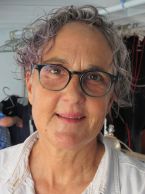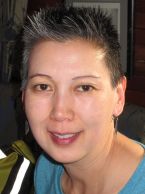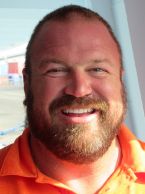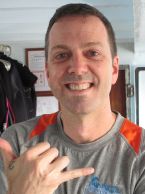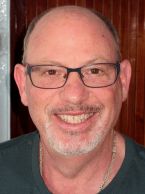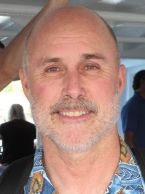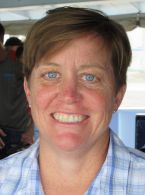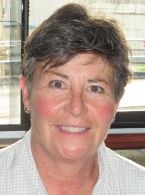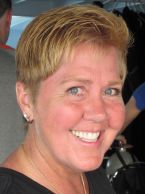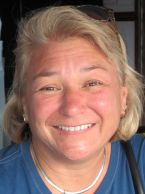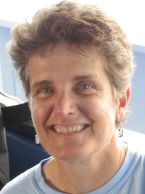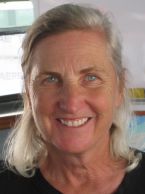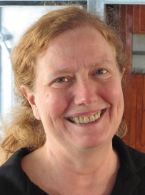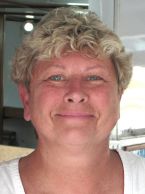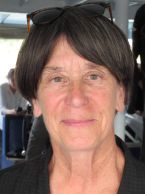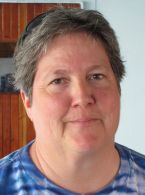 Comments
"Joann & I had a remarkable experience here in Tonga! Our diving trips mostly entail liveaboard boats and this one was the best yet – great crew & great food! You are fortunate to have the ownership in place to allow you to do it right! We won't easily forget our "Whale Week" on NAI'A – it's a once-in-a-lifetime gig!!"